Summer is here and this family loves a good water park. We do not necessarily like to drive far for a day tip, but we do like to feel like we are getting away. This Summer we penciled in a trip for Montage Mountain Resorts and boy was it fun.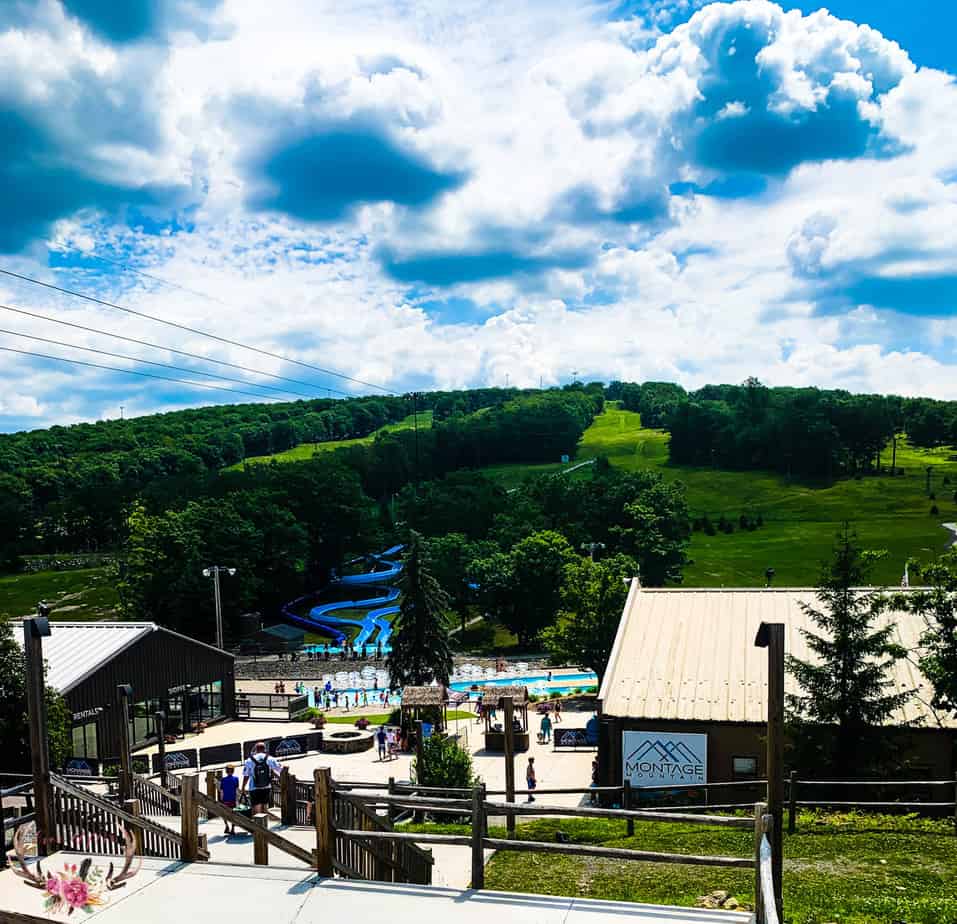 Montage Mountain Resorts Review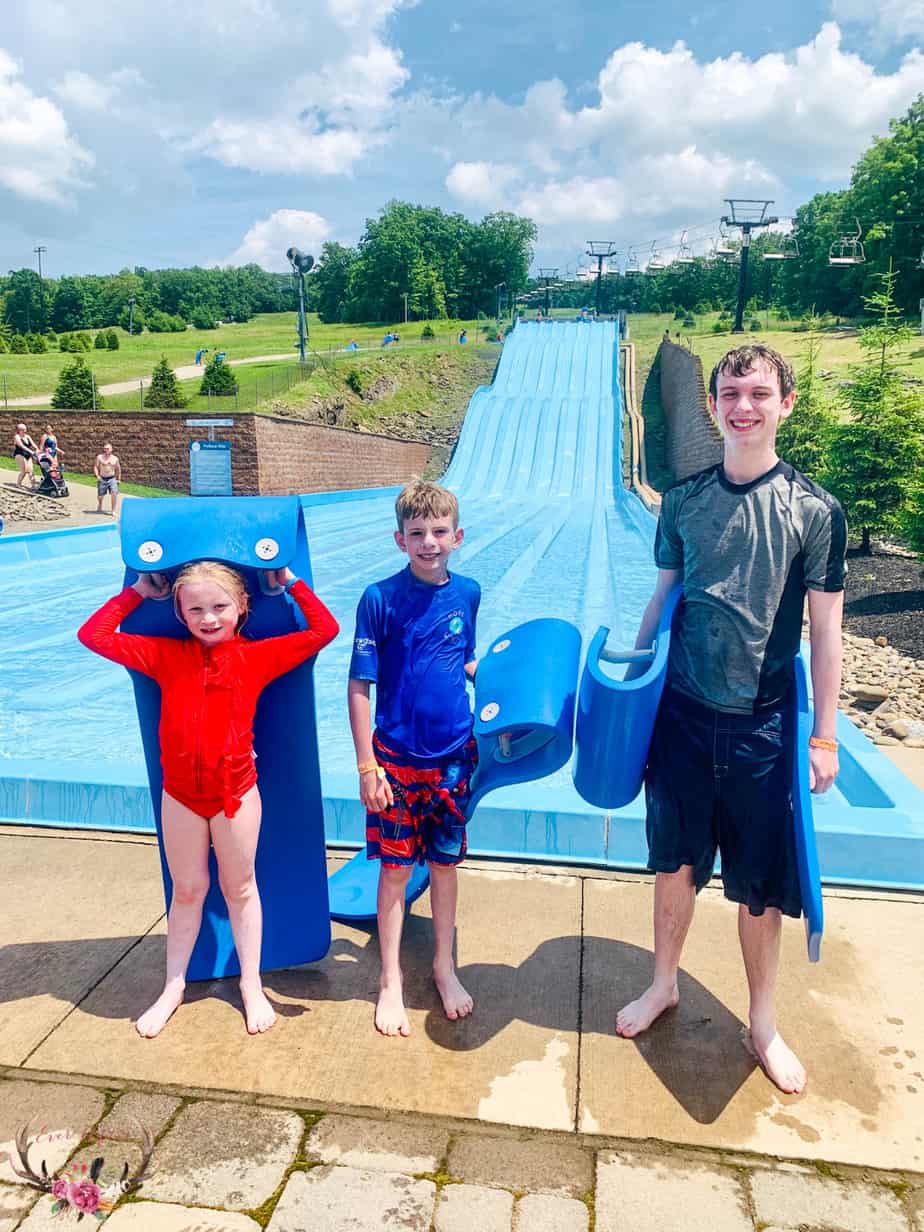 Montage Mountain Resorts is located in Scranton, PA. Similar to other water parks that we have visited, Montage Mountain is also a ski destination as well. We loved our day that we spent here and the best part is that it was relatively close.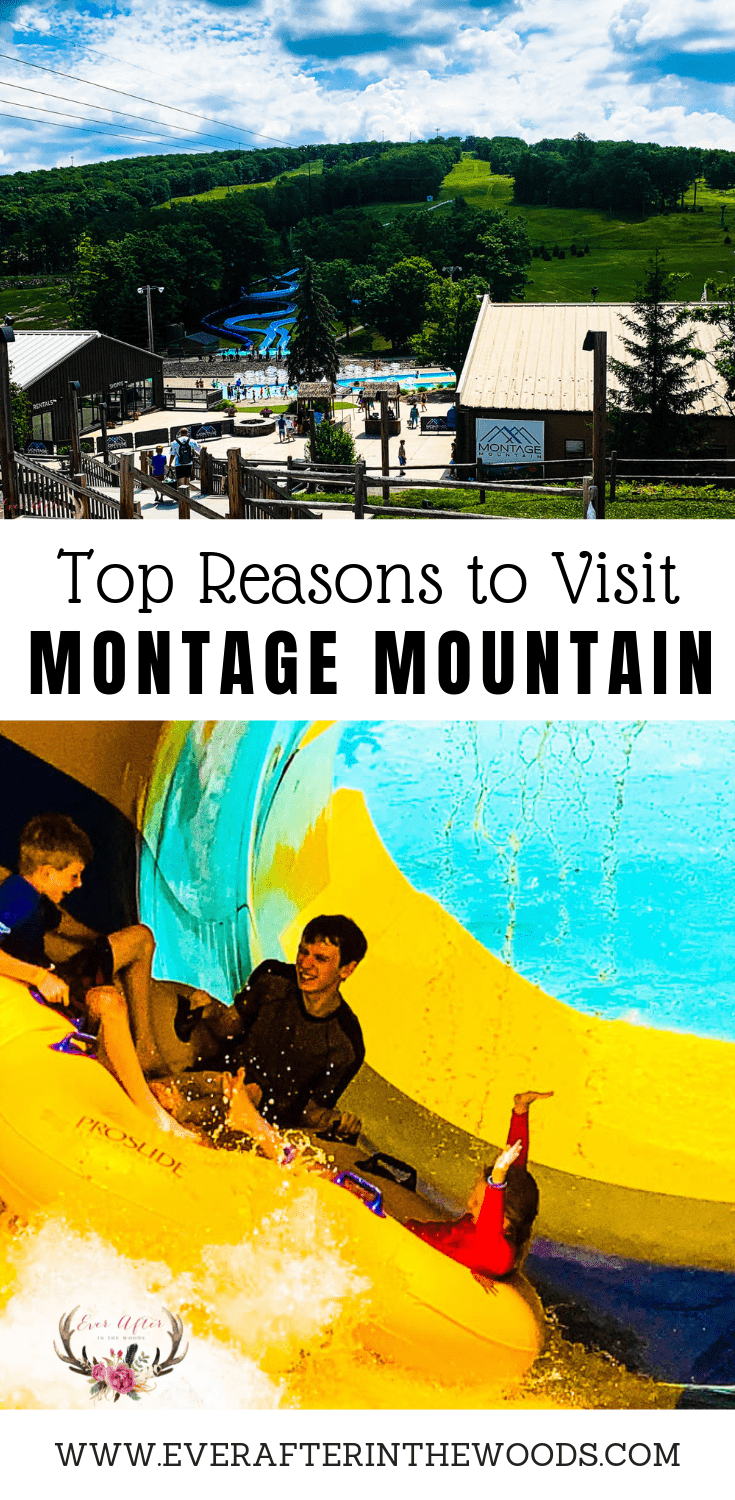 3 Reasons to Visit Montage Mountain Resorts
Price
Headed to the waterpark for a day can be an expensive trip. We loved that Montage Mountain Resorts is affordable. Kids under two years of age are free. Under 48" is $24.99 and over 48" is $29.99 for a day pass. They also offer a season membership for $99, talk about a deal!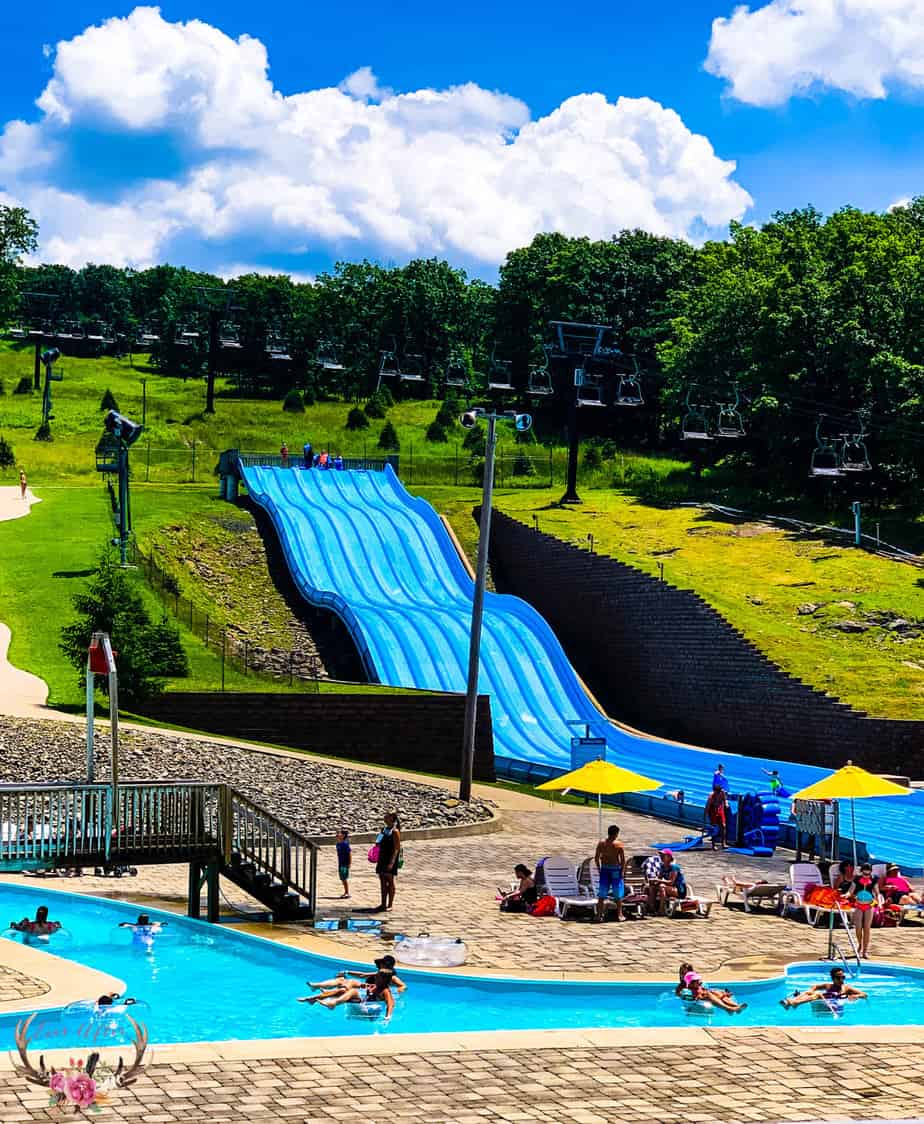 Another great affordable item is renting a cabana for the day for $99 (during the week). This provides ample shade which is definitely lacking in the park as well as your own chairs and food service. If your kids are anything like mine, waiting on a line to get food while they are already hungry is never good for anyone!
Events
Montage Mountain Resorts offers a few events throughout the Summer. Be sure to check them out online before you leave. Here are a few of our favorite events that they are currently offering: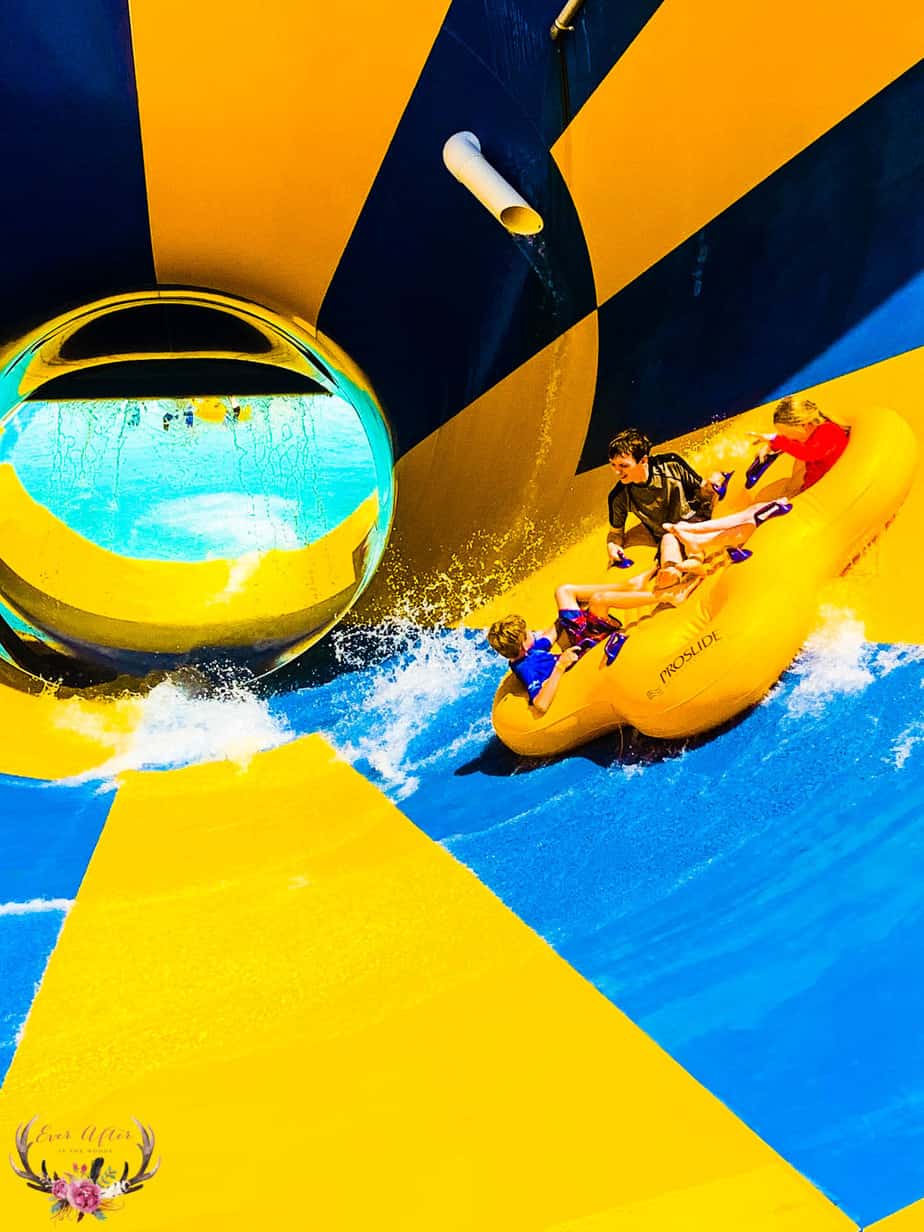 "NET N' Wild"
Every Wednesday they have a "NET N' Wild" event from 12-3 with a DJ and prices as well as fun events for the kids. SO much fun that is included already in the price of admission. Not only do they have this every Wednesday but they offer select Kid's Swim Night.
Kid's Swim Night
Enjoy the waterpark AFTER HOURS until 10pm. Admission for Kid's Swim Night is only $10 or included with your Regular Price Daily Water Park Pass and parents get in FREE with a paid child admission. (1) parent per paid admission.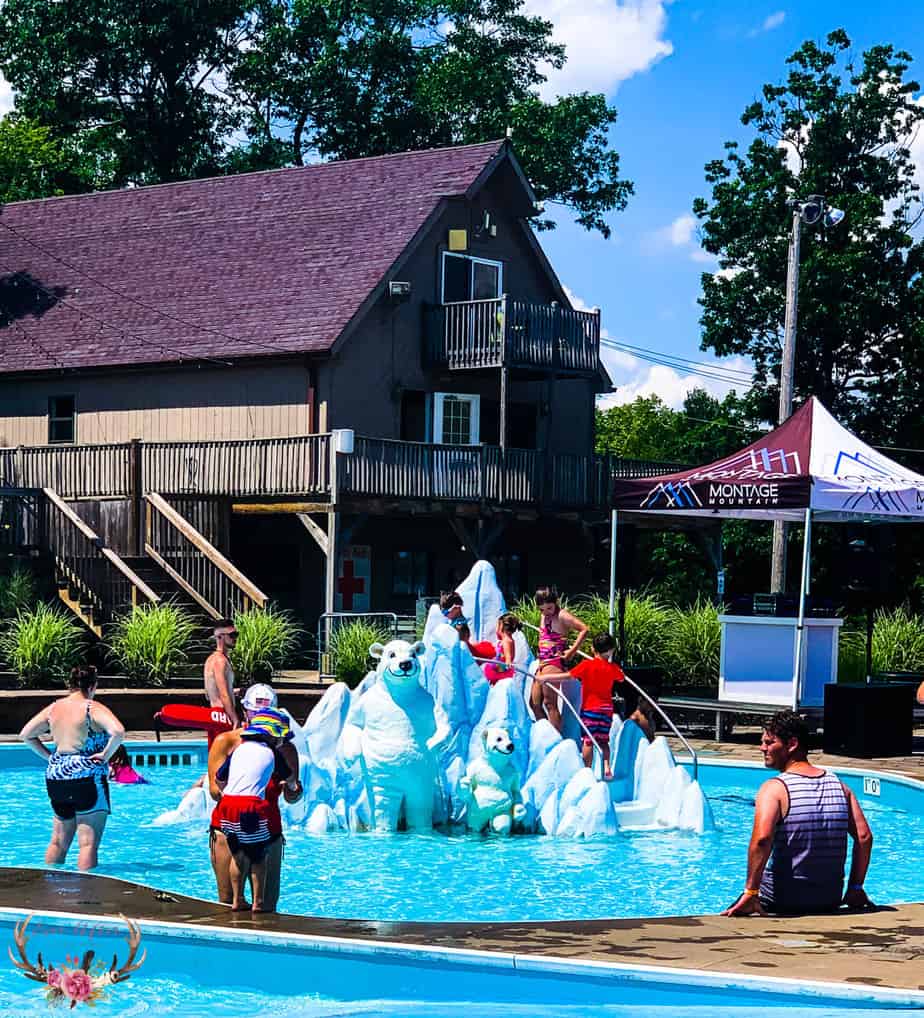 Adult Night
Leave the kids at home! On select evenings Montage Mountain Resorts party from 6p-11p
Different bands and groups hits the stage at 7pm with special DJ Sets plus in the fun zone we'll have games & ticket giveaways from 7-9pm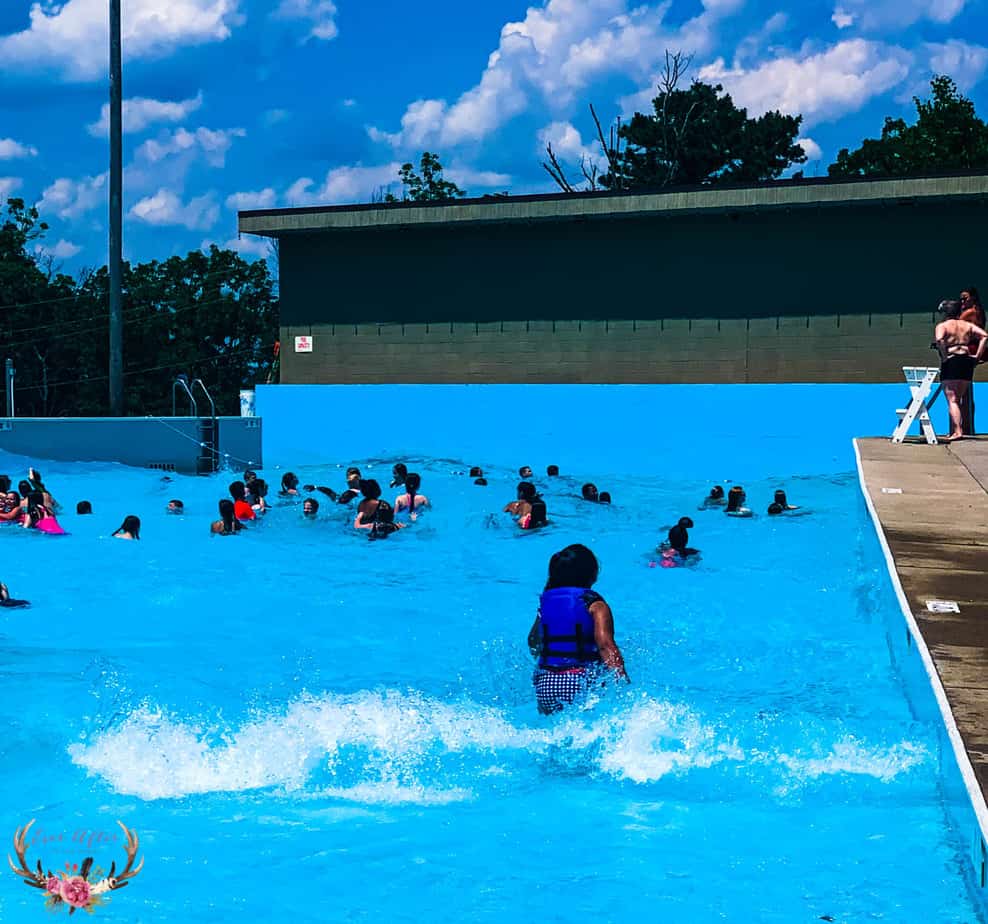 Waterpark
This waterpark is relatively small so there will not be a lot of walking but yet it is big enough to keep the kids happy. We travel with a 7,10 and 17-year old and they were all entertained all day.
I felt comfortable allowing the 2 older ones to go off together which in larger parks does not necessarily happen.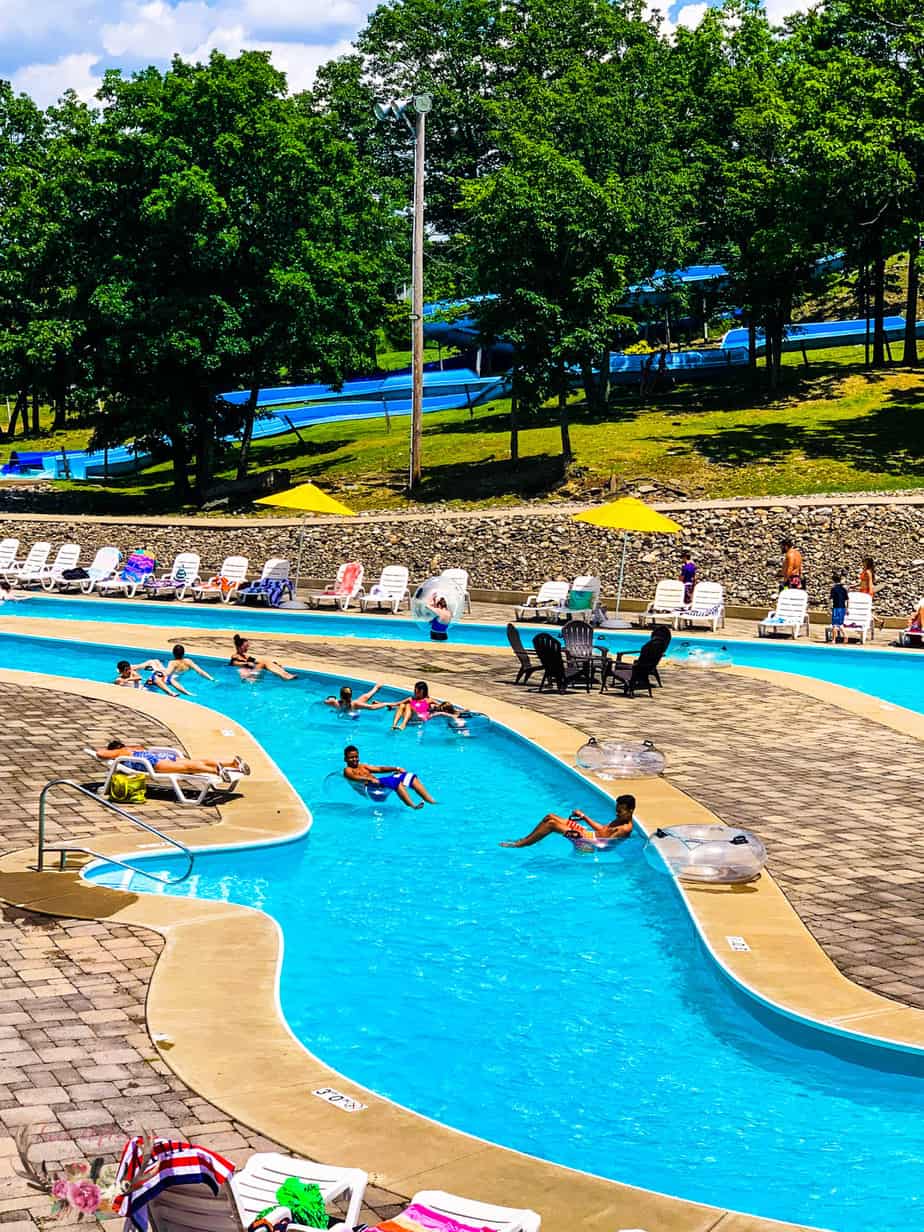 There is a wave pool, lazy river, Alpine Slides, Pro Racer slides, The Tornado (a family raft ride) and Polar Bear Pond – the perfect place for the little.
The park is very clean which is very important for a waterpark, well-staffed, with attentive life guards and maintenance staff plus not a many long lines.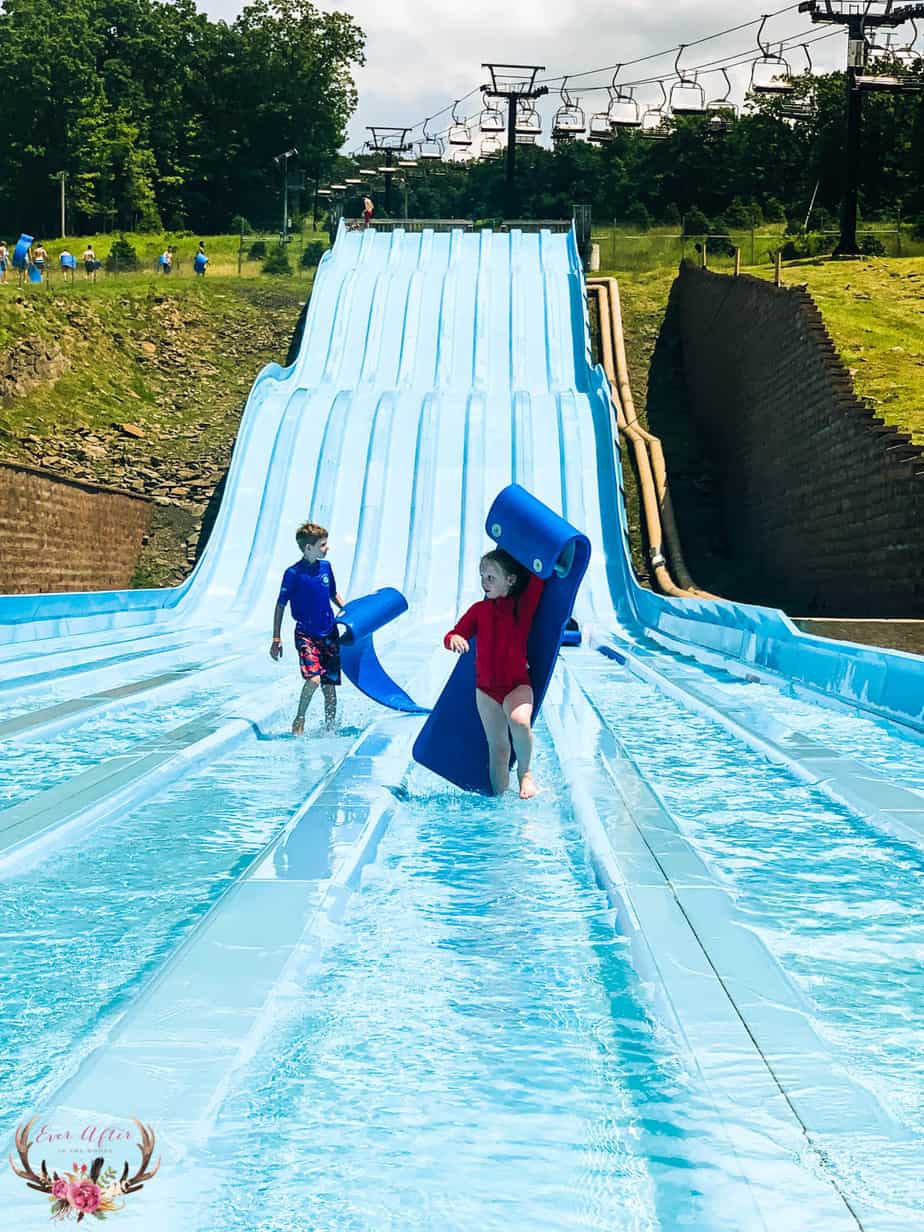 A few suggestions that I have is to offer a few healthier options at the food service. They did have yogurt and hummus but a nice salad or fruit options would have been appreciated. The pizza is a swinging deal if you are going with your family. So be sure to look into the option of ordering a whole pie.
We were very impressed at Montage Mountain Resorts and cannot wait to go back. Have a look at their website and plan your trip for the Summer or go during the winter for a fun ski day.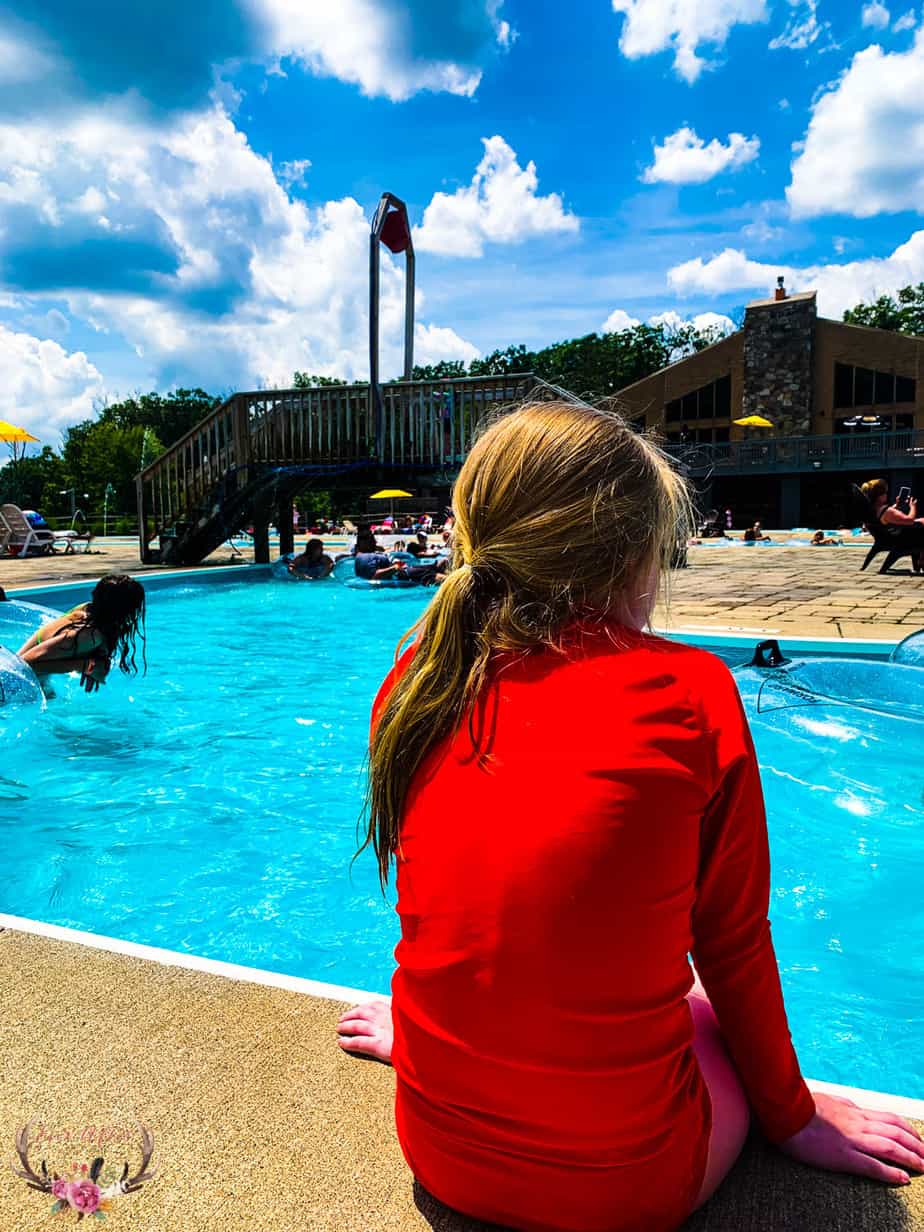 If you like this review, have a look at these other reviews of fun places to travel with kids: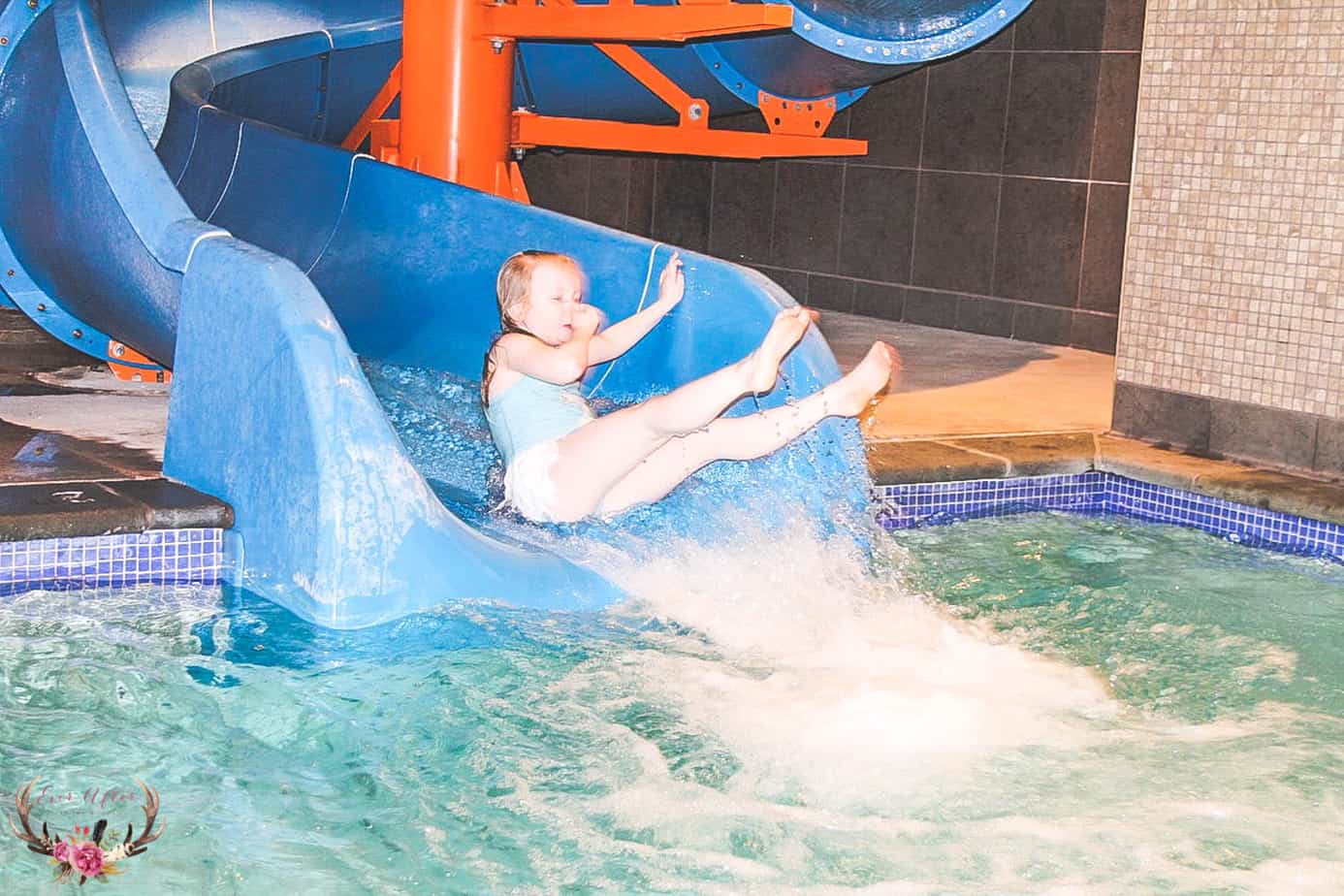 Reasons to visit Woodloch Resorts

Plan a visit to the Statue of Liberty

Visit the Liberty Science Center