We attended a Family Forward Conference that was in part paid for. All opinions are my own and yours may vary.
Our family loves Harry Potter. I have longed loved the Harry Potter books and I was so delighted that my children started to show their interest in the movies. Before we went to Universal Studios in Orlando, Florida we watched the movies so they would know what to expect. They were so excited to see and experience all things Harry Potter from Hogsmeade to Diagon Alley while on vacation at Universal Studios.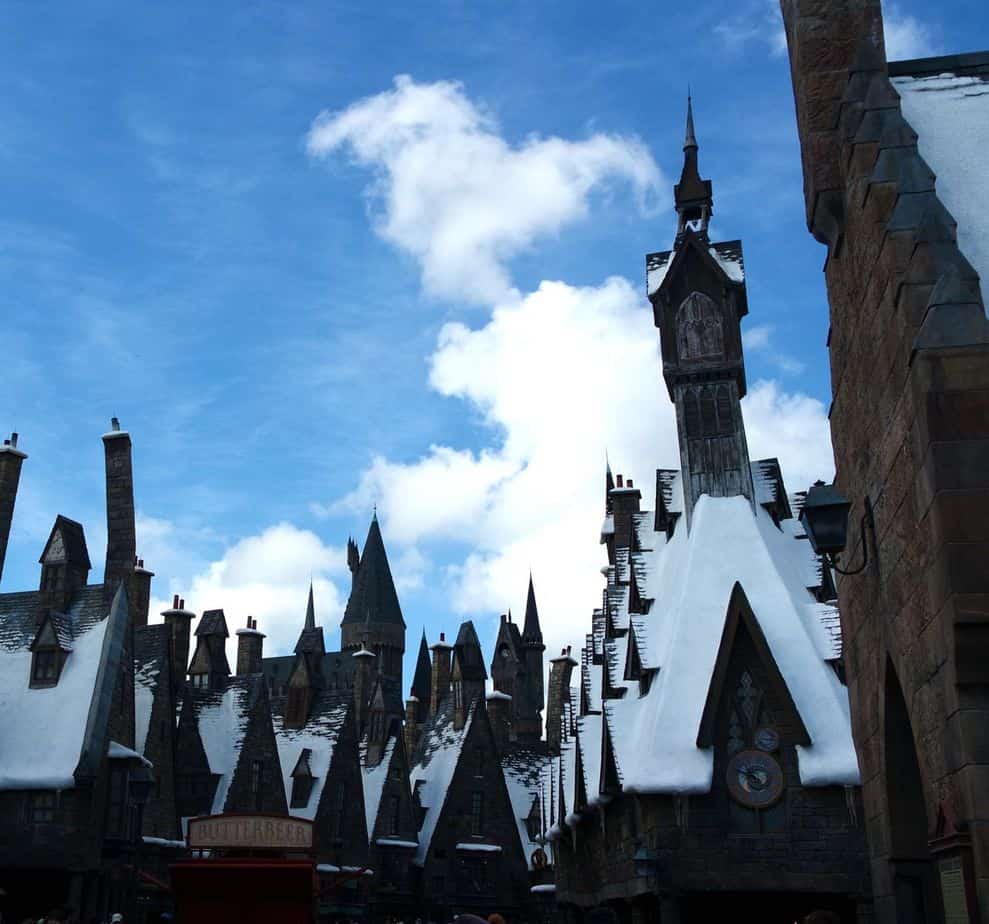 Our children range in age from 5 to 15 and they all loved the experience. Here are my 5 top things to do and see in the Wizarding World of Harry Potter in Universal Studios Orlando.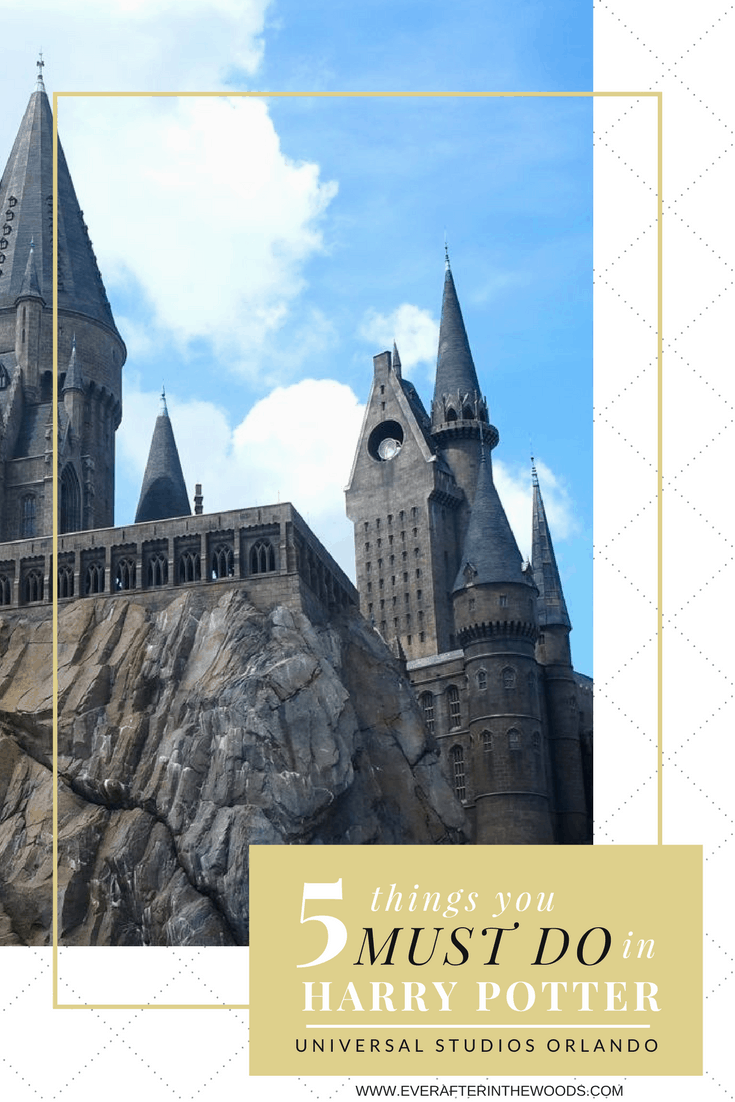 5 top things to do and see in the Wizarding World of Harry Potter in Universal Studios Orlando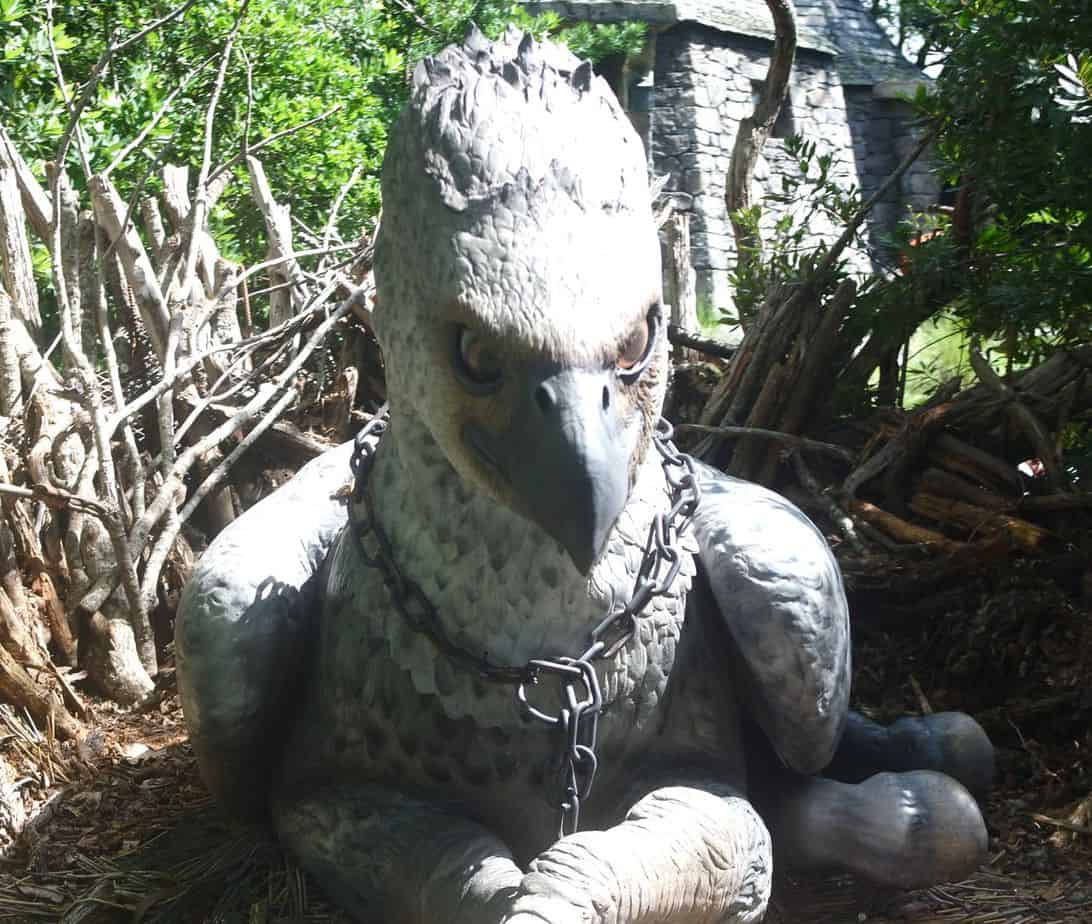 Ride Flight of the Hippogriff
So this roller coaster was a favorite for my five year old. She absolutely loved it. You hear Hagrid talking while you are riding the ride and in the beginning you see the Hippogriff and you must bow to him. She took this part very seriously and always bowed to show him respect! This girl cracks me up. The roller coaster is short and not scary, but does has some quick turns.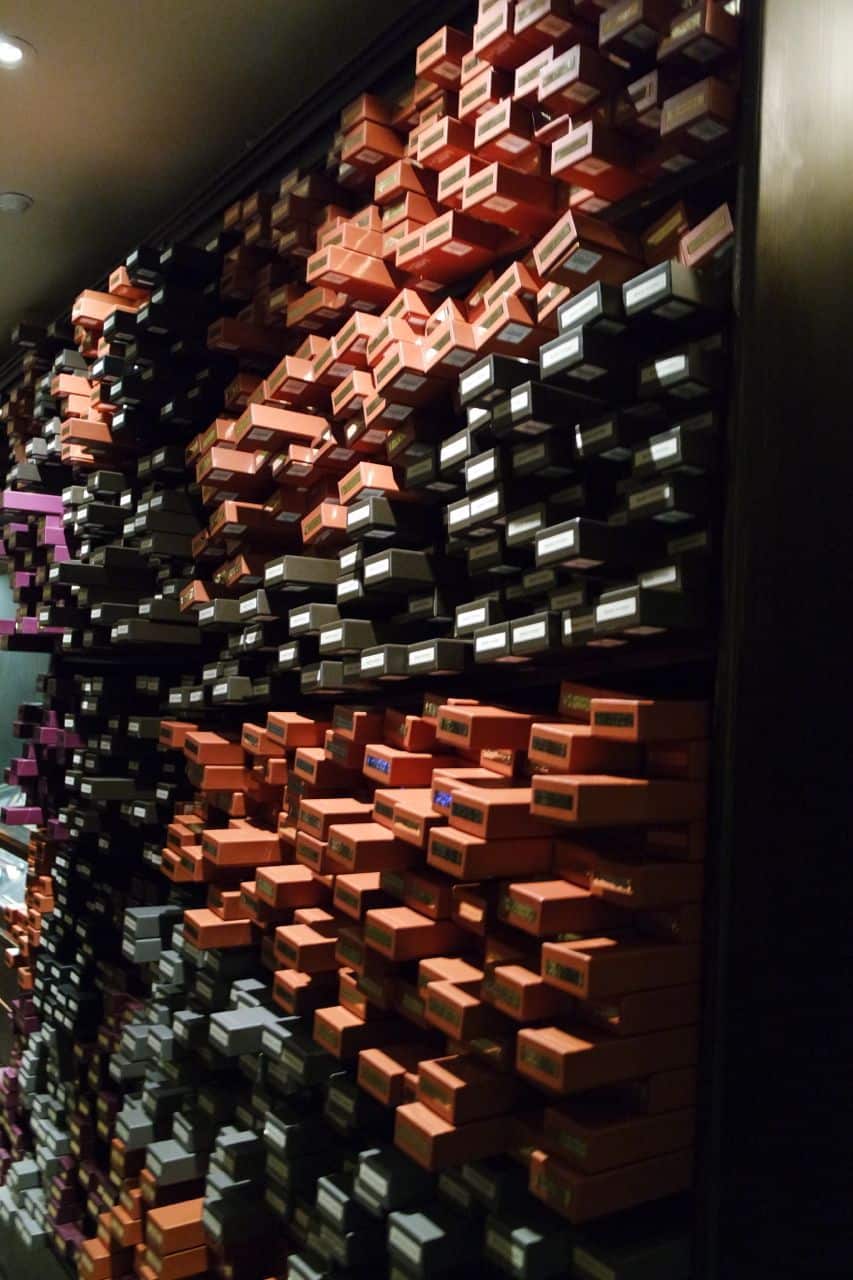 2. Chose a wand at Ollanders
Oh boy- we did not have to wait to choose a wand during our Family Forward stay because we had Diagon Alley to ourselves. You can choose wands that are interactive or not and they had a lovely variety of wands to choose from. My daughter chose a Harry Potter wand while the boys went for a non-character specific wand. They are beautiful and work within the park to make magic happen.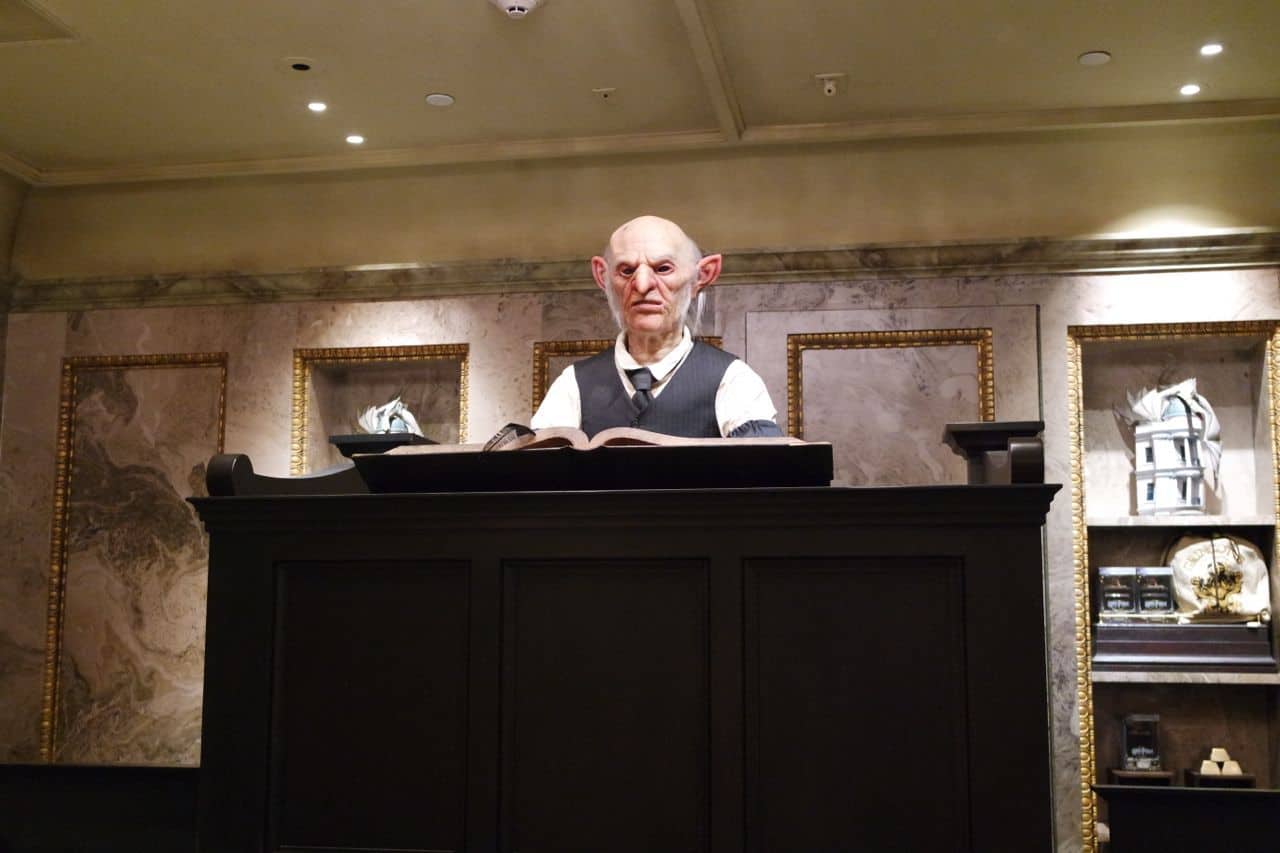 3. Change Money at  Gringotts
This we just happened upon and it makes a great souvenir. Simply go into the Gringotts Bank and exchange your currency for wizard dollars. Their is no exchange fee- you simply get back what you gave them but in wizarding dollars that can be used in the park (Harry Potter parts) as well.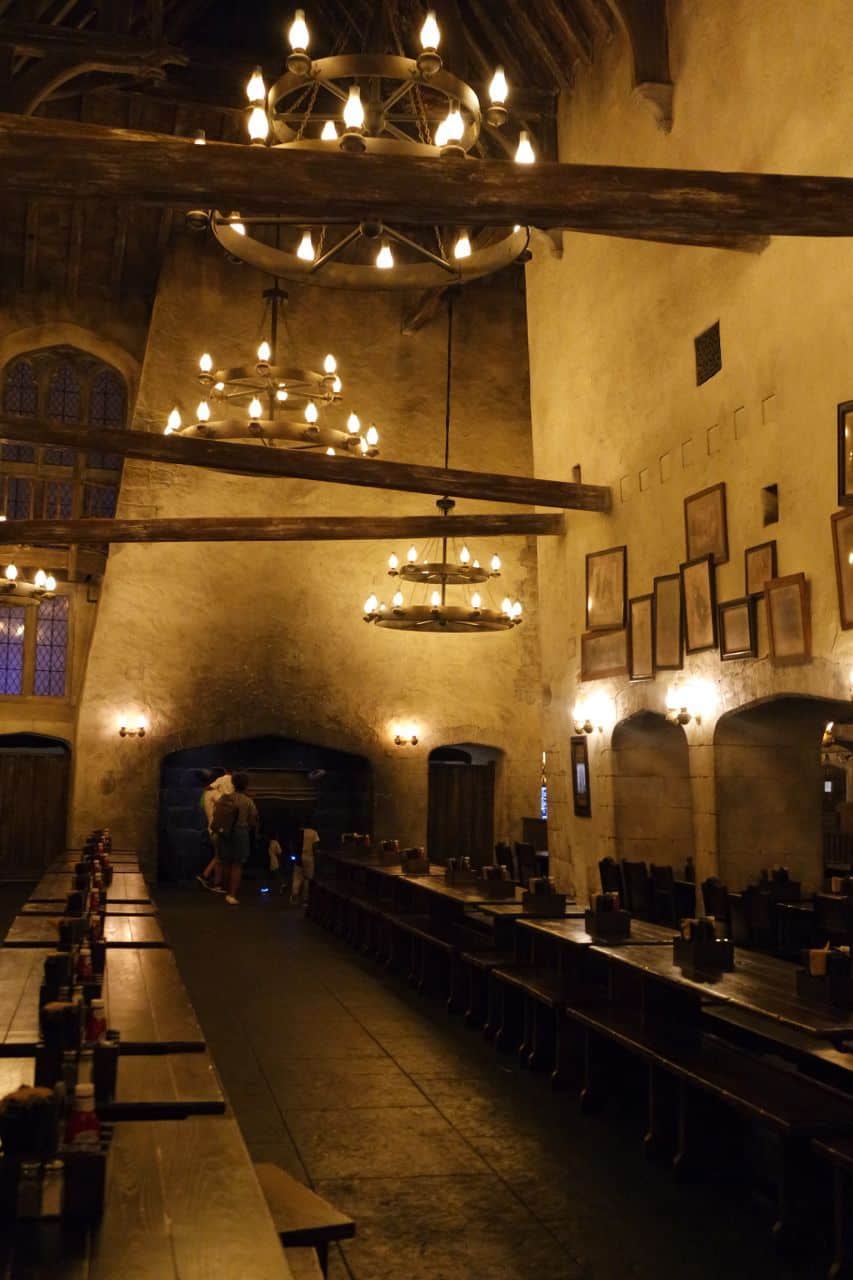 4. Drink a Butterbeer
Or something else that you can only get in the Wizarding World of Harry Potter. One cool refreshing sip and you will be transported into the pages of your favorite story. I liked mine frozen and they also had a large variety of other drinks that you can choose from as well.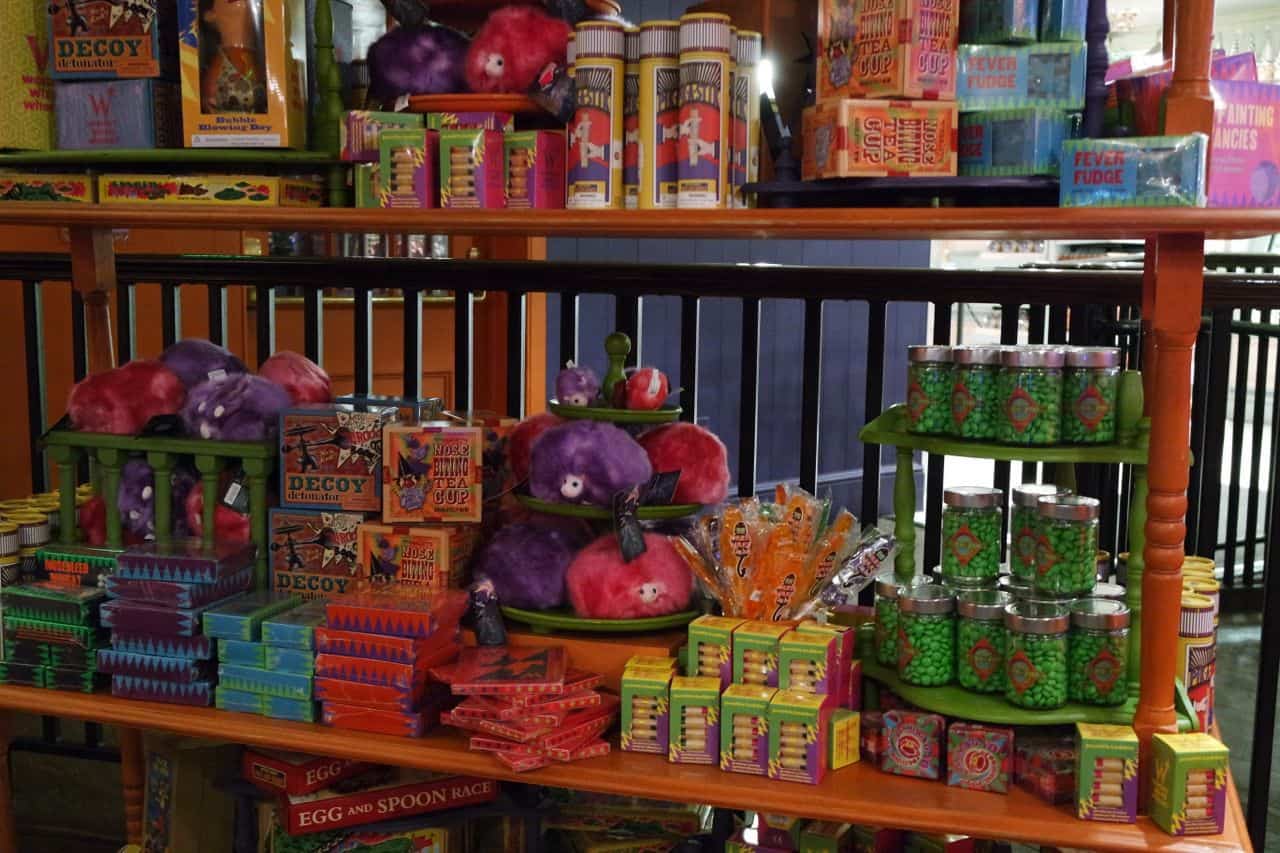 5. Experience the park at Night
The parks close rather early (9 pm) but if you can manage to stay after dinner or once it gets a little darker out- it seems truly magical. They have the park lit up beautifully and seeing the dragon breath fire against a dark backdrop is beautiful. Wandering dow the streets of Diagon Alley with the shops lit up and using our wands to make magic happen was a great memory- not just for this Wizard fan but for my whole family as well.