This was my first attempt at making jam and this recipe could not be easier. So if you are new to the canning game, this is the perfect recipe for you. It does not use pectin, so that is one last thing that you need to be worried about.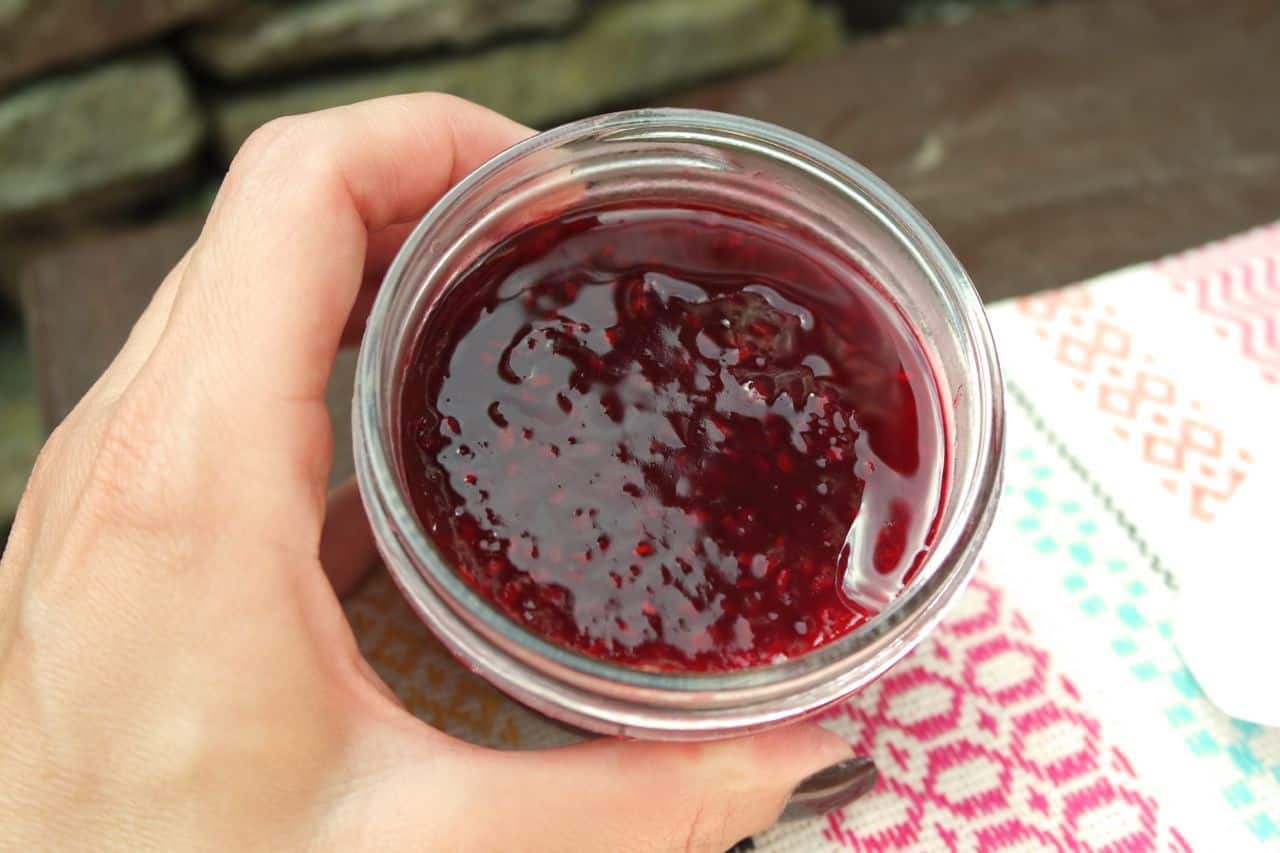 This jam is a bright and fresh mixture of the two berries and turns into a beautiful color.
Note, if you want a seedless jam, turn your berries through a food mill first and then proceed with the recipe.

Mixed Berry Jam
Ingredients
2 pints Blackberries
3 pints raspberries
3 cups sugar
2 TBSP lime juice
Directions
Sterilize jars and prepare lids. See this post.
Rinse the berries under water and remove any stems or leaves. Crush the berries using a potato masher.
Add the sugar to the berries into a large pot and bring to a boil until the sugar dissolves. Stir constantly while boiling for 8 minutes.
Remove from heat and let sit for 1 minute, skim the foam from the top if there is any.
Fill, seal and process jars according to this post, leaving ¼ inch headspace and process 5 minutes.
Remove the jars from water and let stand undisturbed at room temperature for 24 hours. Check the seals. If the jar did not seal, refrigerate immediately and use. Once the jars are sealed, store in a cool, dark place up to 1 year.
This jam is great for topping breads and cakes or even on sandwiches. Once you try a homemade jam you really will be hooked, they are delicious and taste so fresh. They also make the perfect gifts!