I am so excited to be part of the Amazing Clubs Blogger Review Panel this year. Amazing Clubs is America's number 1 gourmet gifts of the month service. They offer gift selections from wine, cookies, and flowers to gourmet Italian gifts. There is always FREE SHIPPING and each gift membership includes 100% satisfaction guaranteed, a FREE gift announcement and a FREE monthly newsletter. Every month I look forward to seeing what is in my box, it's like a little Christmas present waiting for me!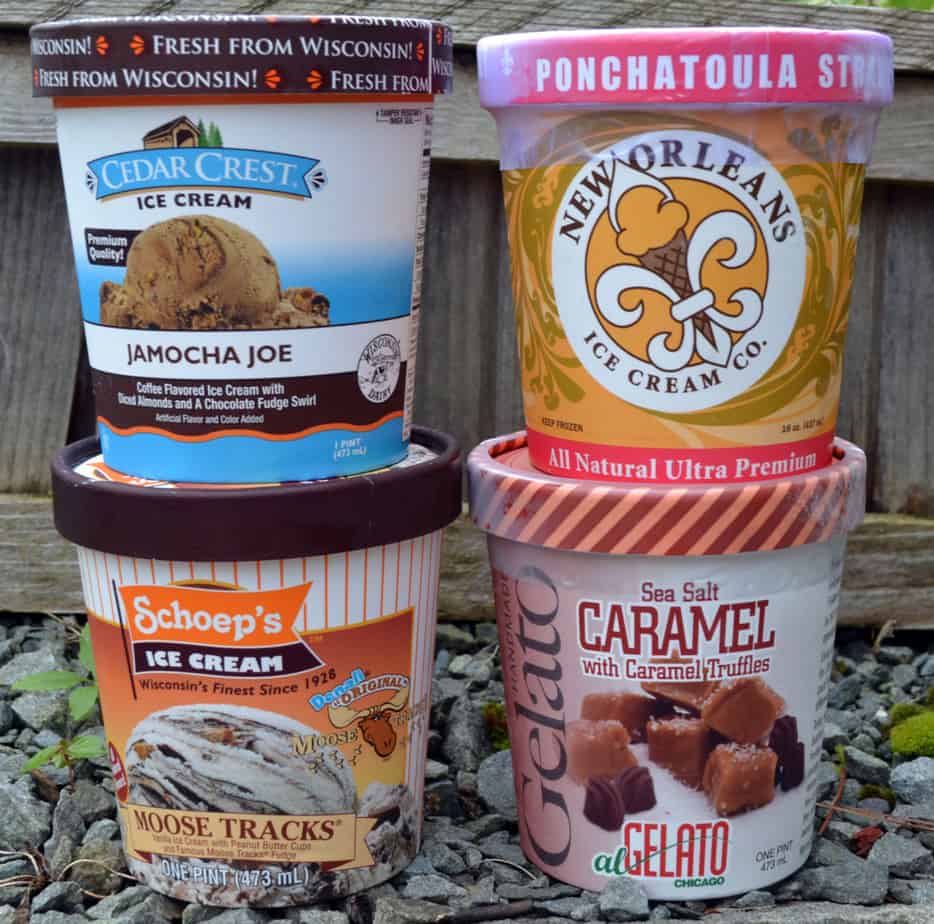 So what was is included in our third month? Ice Cream of the Month Gourmet Gift. What a delicious gift and perfect treat fore the summer months. We love to sit down to a delicious bowl of ice cream after a hot day playing out side. SO what came in our shipment, packaged in dry ice? There were 4 pints of ice cream: Jamocha Joe from Cedar Crest Specialities,Ponchatoula Strawberry from the New Orleans Ice Cream Company, Burnt Caramel Gelato from AL Gelato and Moose Tracks from Schoep's. What fantastic array of different ice creams for all palates.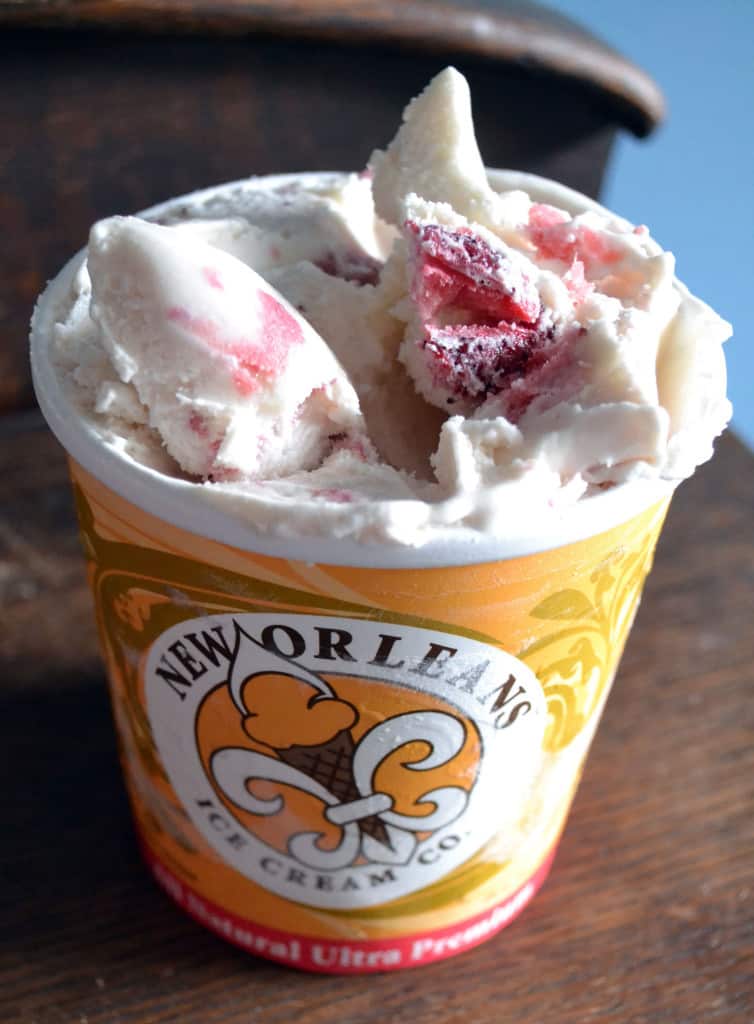 Moose Tracks – Schoep's
Schoep's ice cream has been making ice cream since 1928 and is proud to be Wisconsin's largest independent ice cream producer. Moose Tracks is a delicious combination of vanilla ice cream, fudge and the famous Moose Tracks peanut butter cups all mixed in together.
Burnt Caramel Gelato – Al Gelato
Al Gelato has been supplying gelato to their discerning cutovers for over 30 years. This burnt caramel gelato is made fresh and is delicious, you won't want to put your spoon down.
Ponchatoula Strawberry – New Orleans Ice Cream Company
Oh my! This is strawberry overload. They use only the freshest, all-natural ingredients in their hand crafted ice cream. You can taste the difference!
Jamocha Joe- Cedar Crest
If you are a fan of coffee flavored ice cream, this is the perfect scoop for you!  This company is now based out of Wisconsin and they have so many delicious flavors for you to enjoy!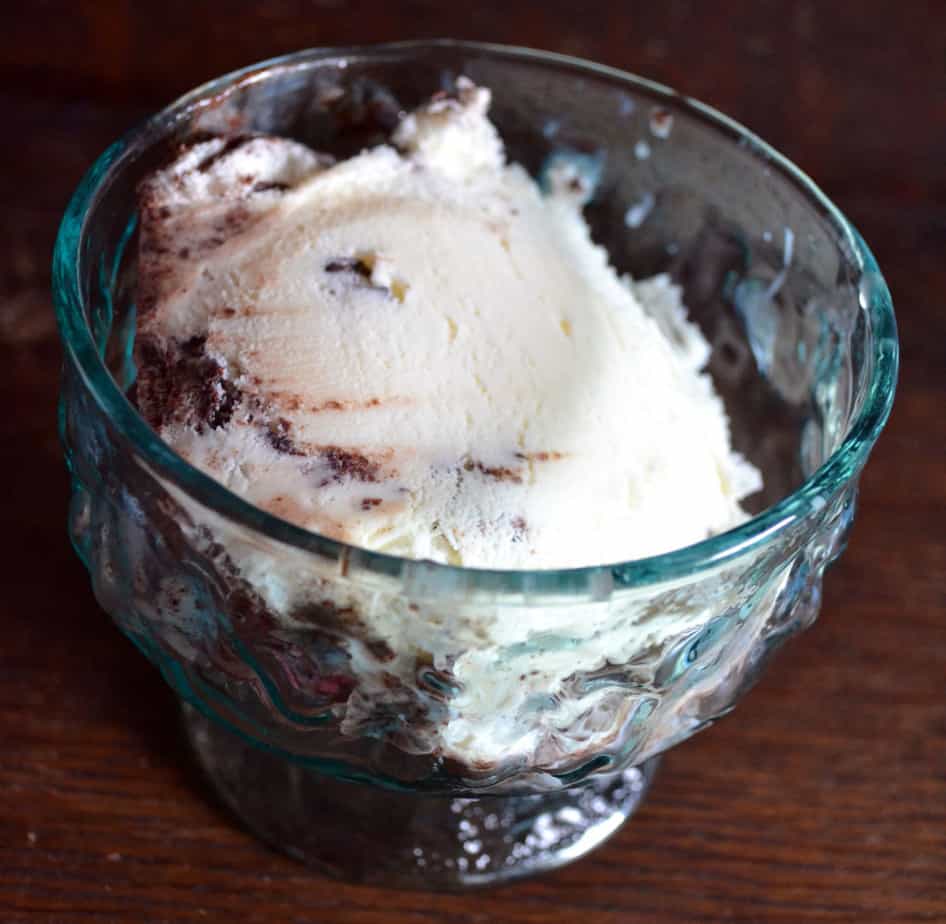 For more information about Amazing Clubs and their FORTY choices you can visit them online or call 1-800-507-4660.
Disclaimer: I received product to facilitate this review. All opinions are my own and yours may vary.