Apricot Oatmeal Muffin
Maple Apricot Oatmeal Muffin
Dried Apricot Muffin Recipe
Apricot Oat Muffins are the perfect breakfast, afternoon snack or dessert. They are moist and flavorful, but not too sweet. You'll love them!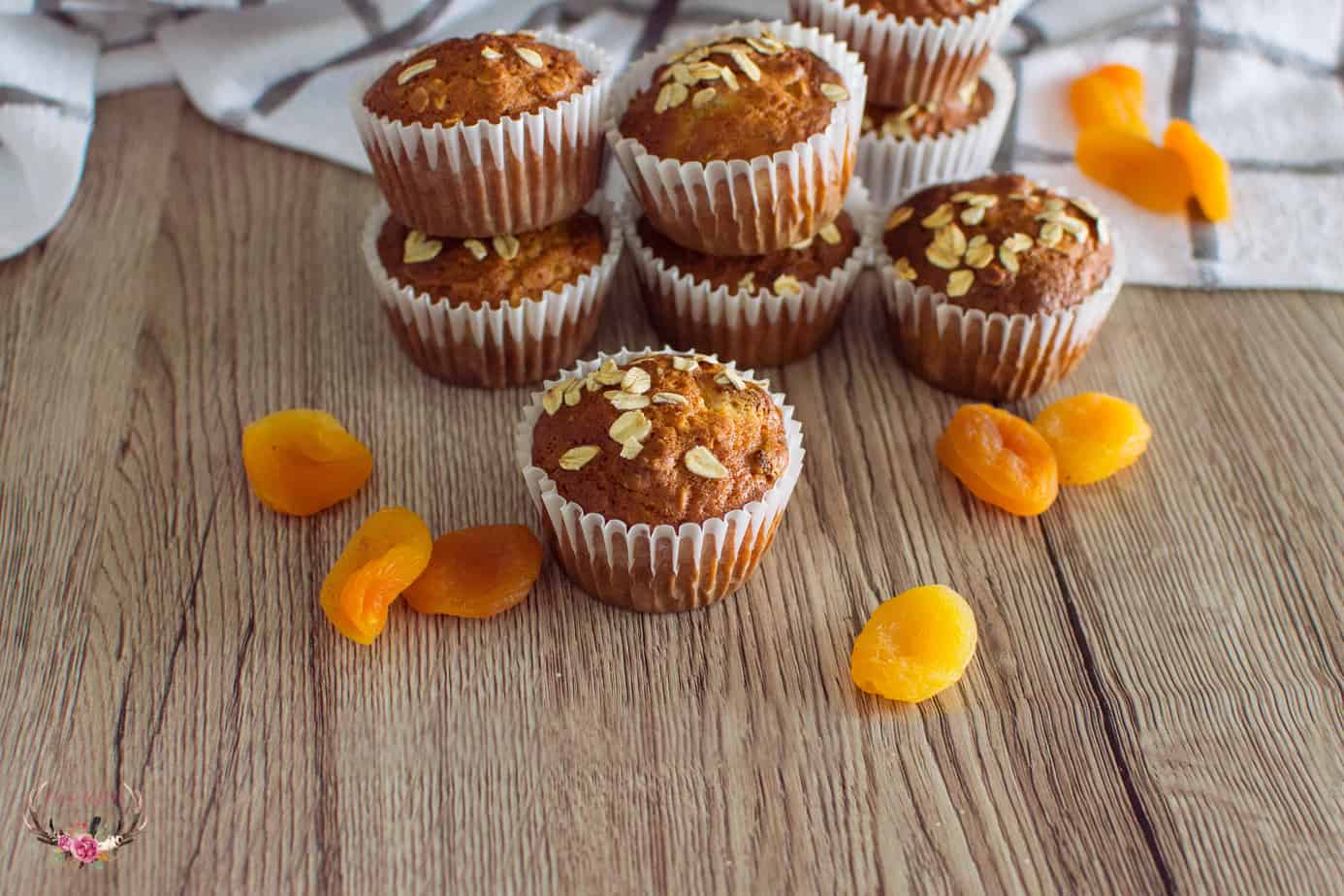 The perfect combination of healthy and sweet – these apricot oat muffins are perfect for breakfast or brunch or even an after school snack. Stuffed with dried apricots, oats and brown sugar they are a delightful twist on your muffin baking routine.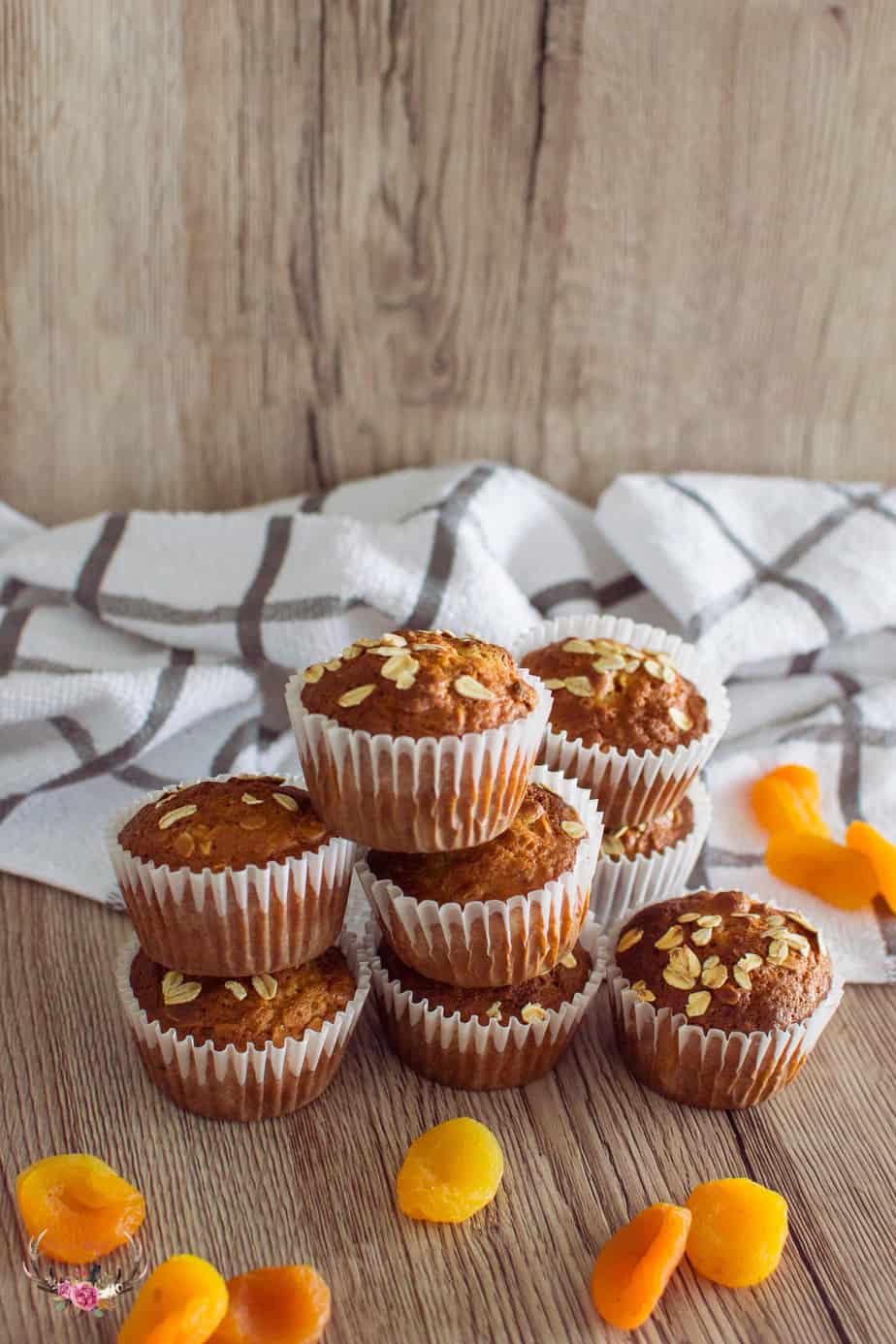 There are so many people out there that love to eat muffins. There are a lot of different types of muffin recipes, but one thing they all have in common is fruit. If you're looking for an apricot oat muffin recipe, then here it is. You can also make these muffins vegan by using non-dairy milk and vegan butter instead of regular milk and regular butter.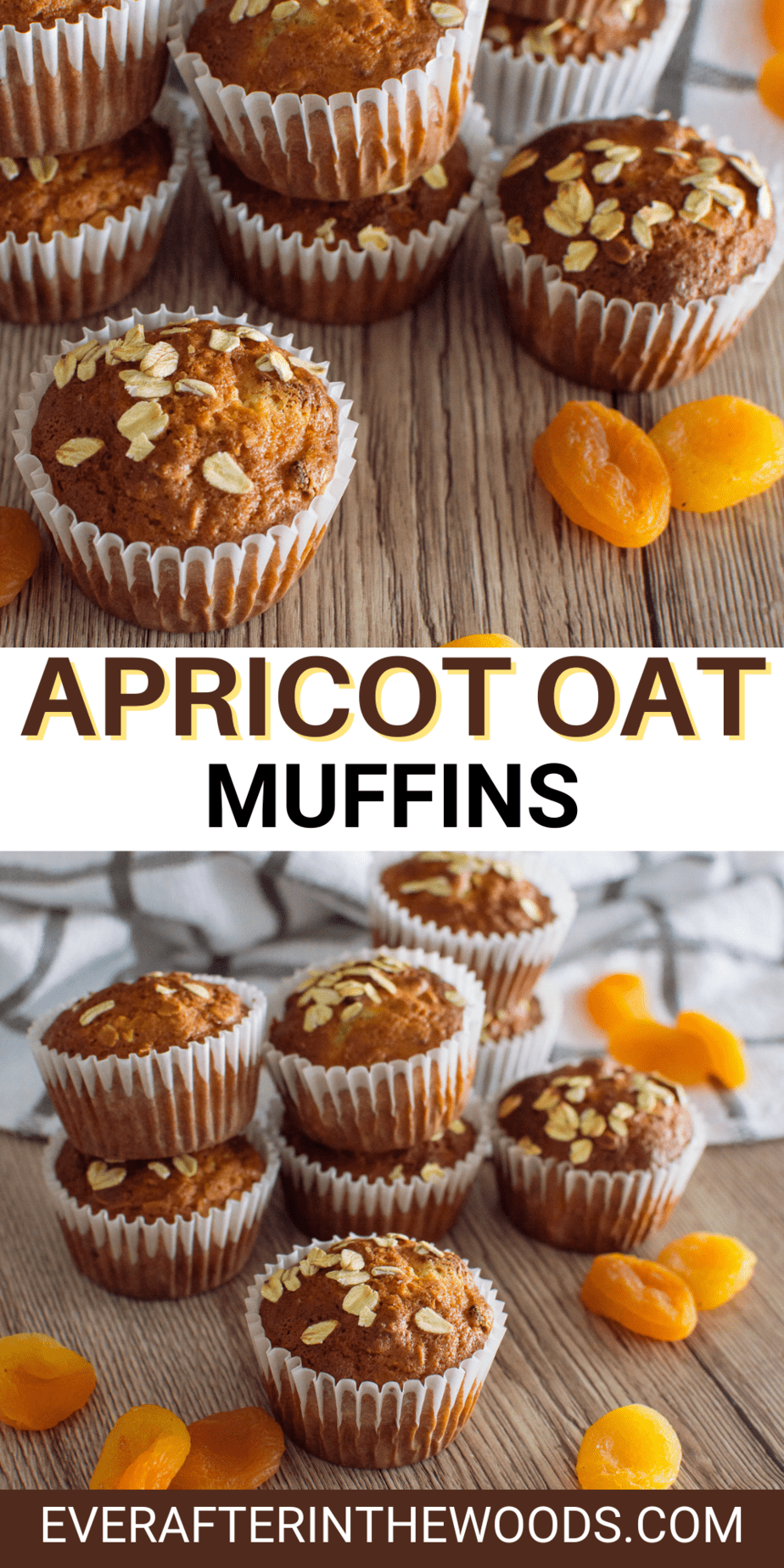 Apricot Oat Muffins
Ingredients
½ cup packed brown sugar
1/3 cup whole milk
3 tbsp vegetable oil
1 tsp maple syrup
1 egg
¾ cup a/p flour
½ cup + 1 tbsp old fashioned oats, divided
1 tsp baking powder
Pinch of salt
1/3 cup finely chopped dried apricots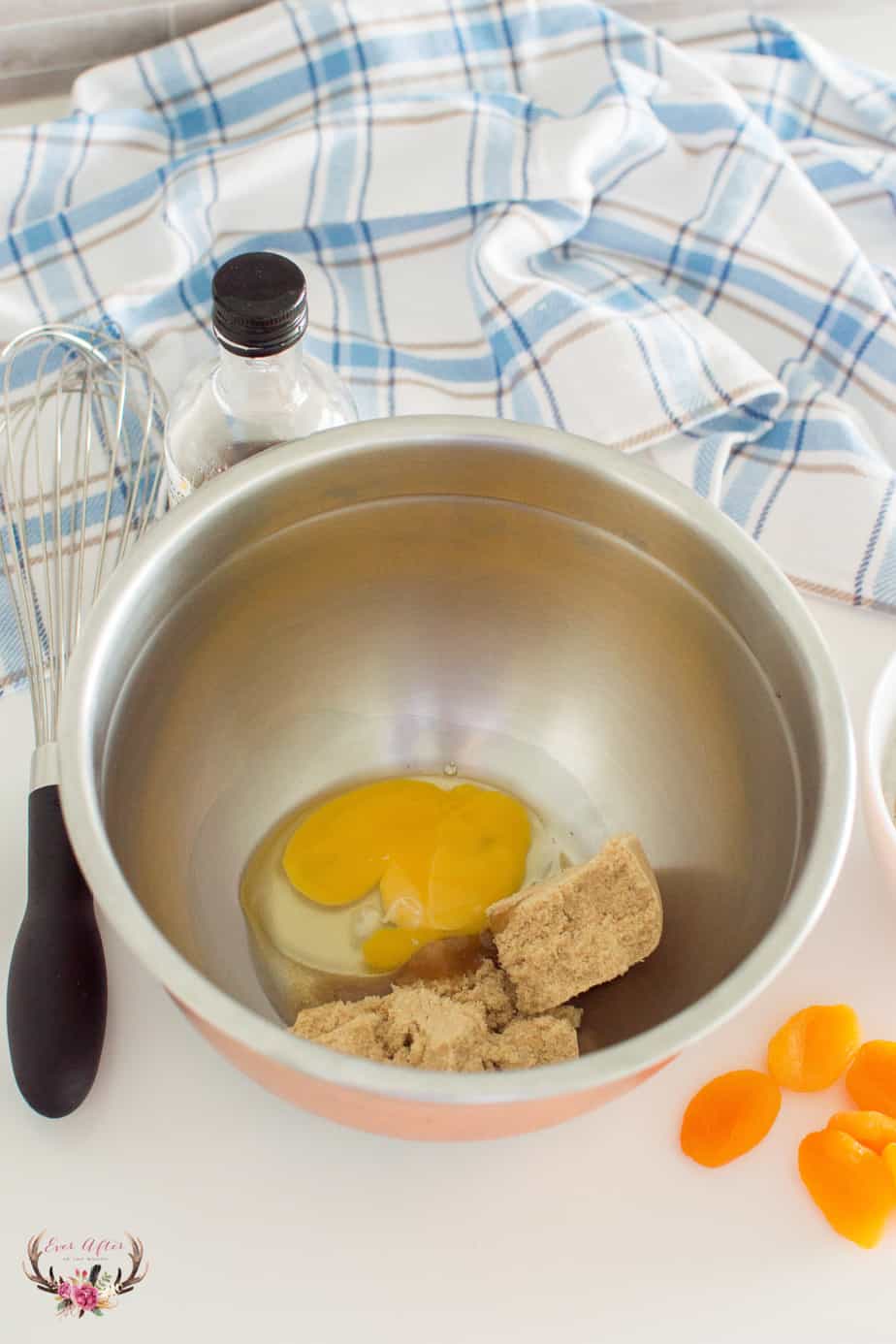 Yields: 8 to 10 muffins
Directions
Preheat oven to 400 degrees F. Line a muffin tin with paper muffin cups.
In a medium-sized bowl, cream together sugar, milk, oil, syrup and egg.
In another bowl, mix together flour, ½ cup oats, baking powder and salt.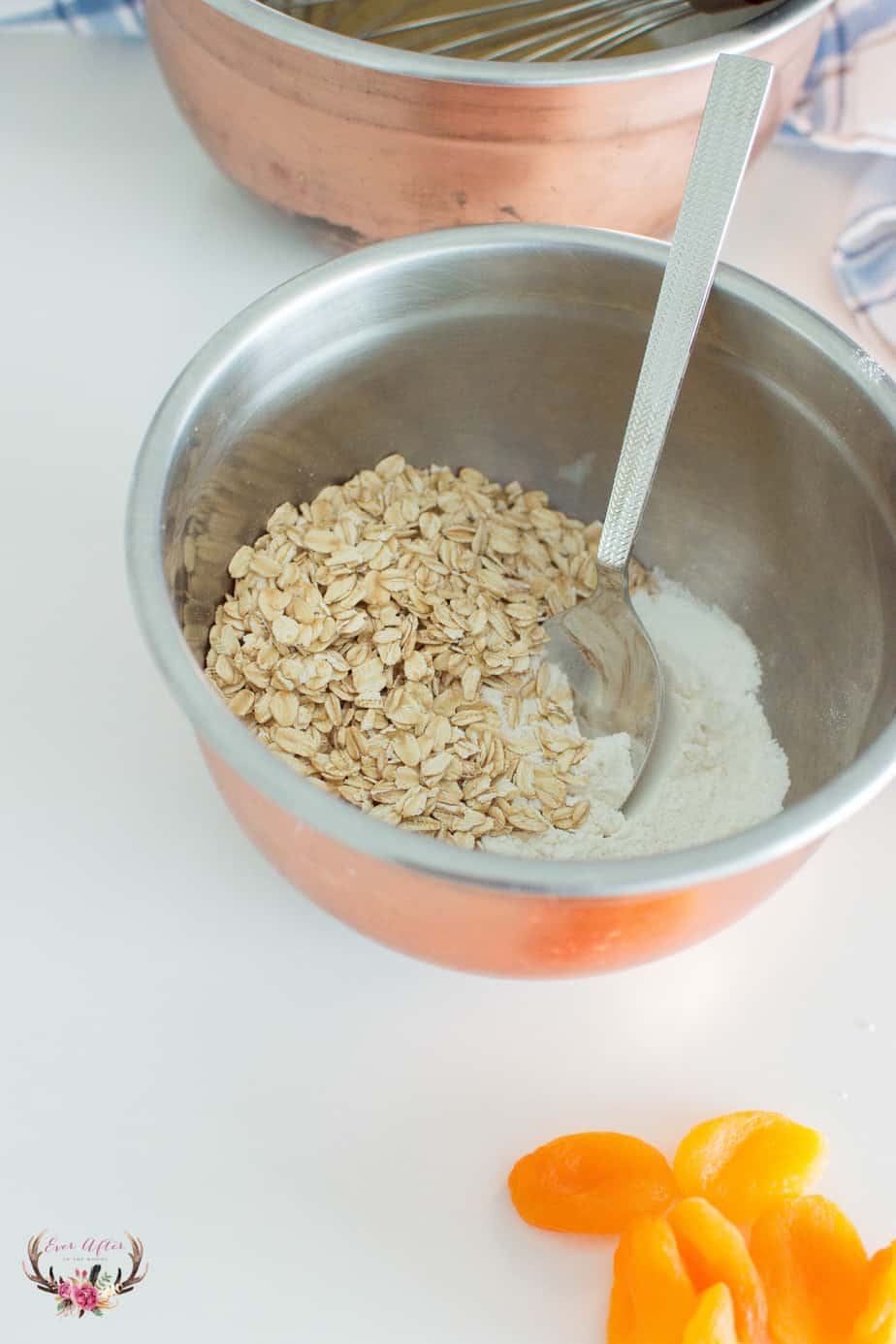 Slowly add dry mixture into wet mixture until a muffin batter is formed.
Fold apricots into the muffin batter.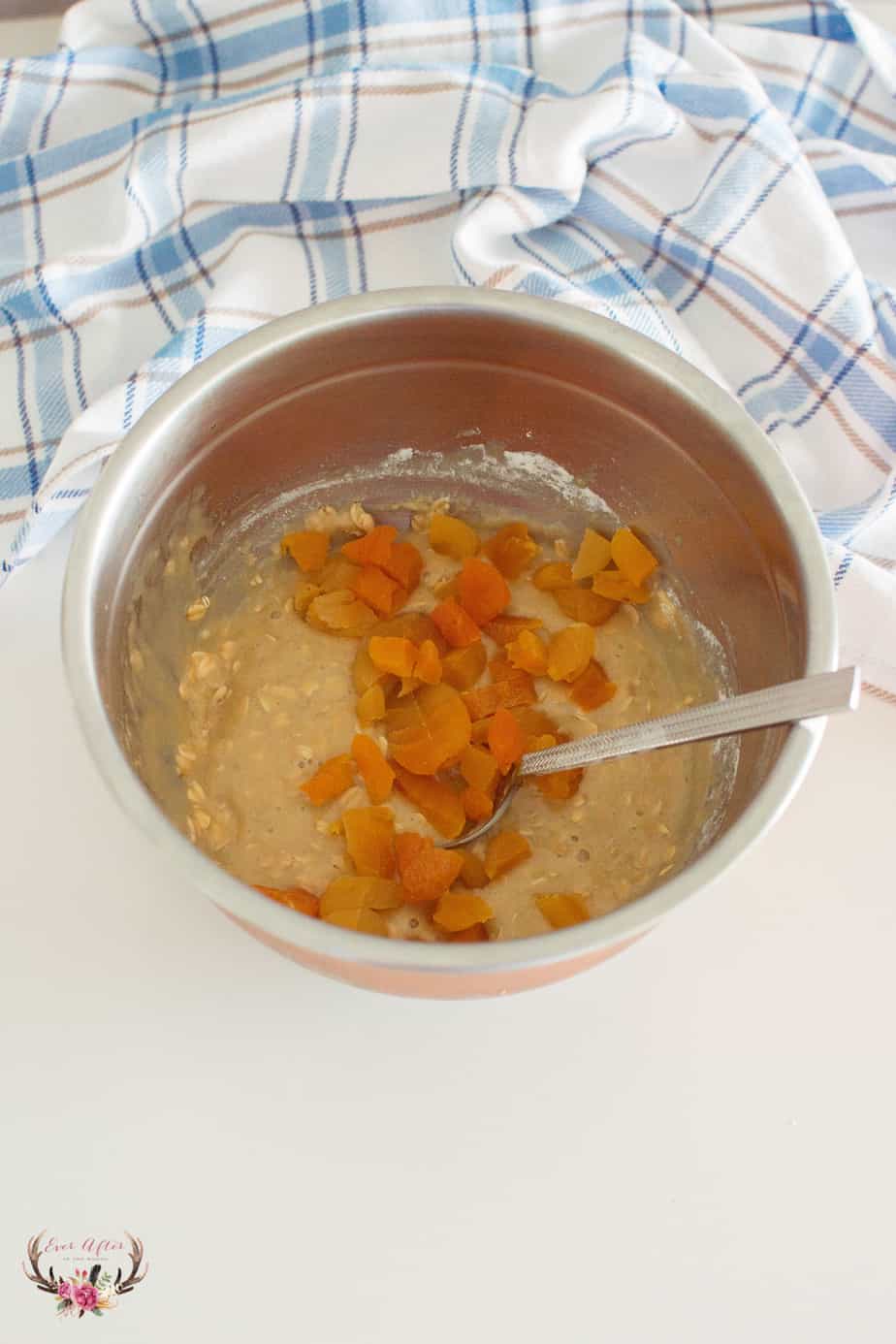 Pour the batter into the lined muffin tin, dividing evenly. Sprinkle each section evenly with the remaining 1 tbsp oats.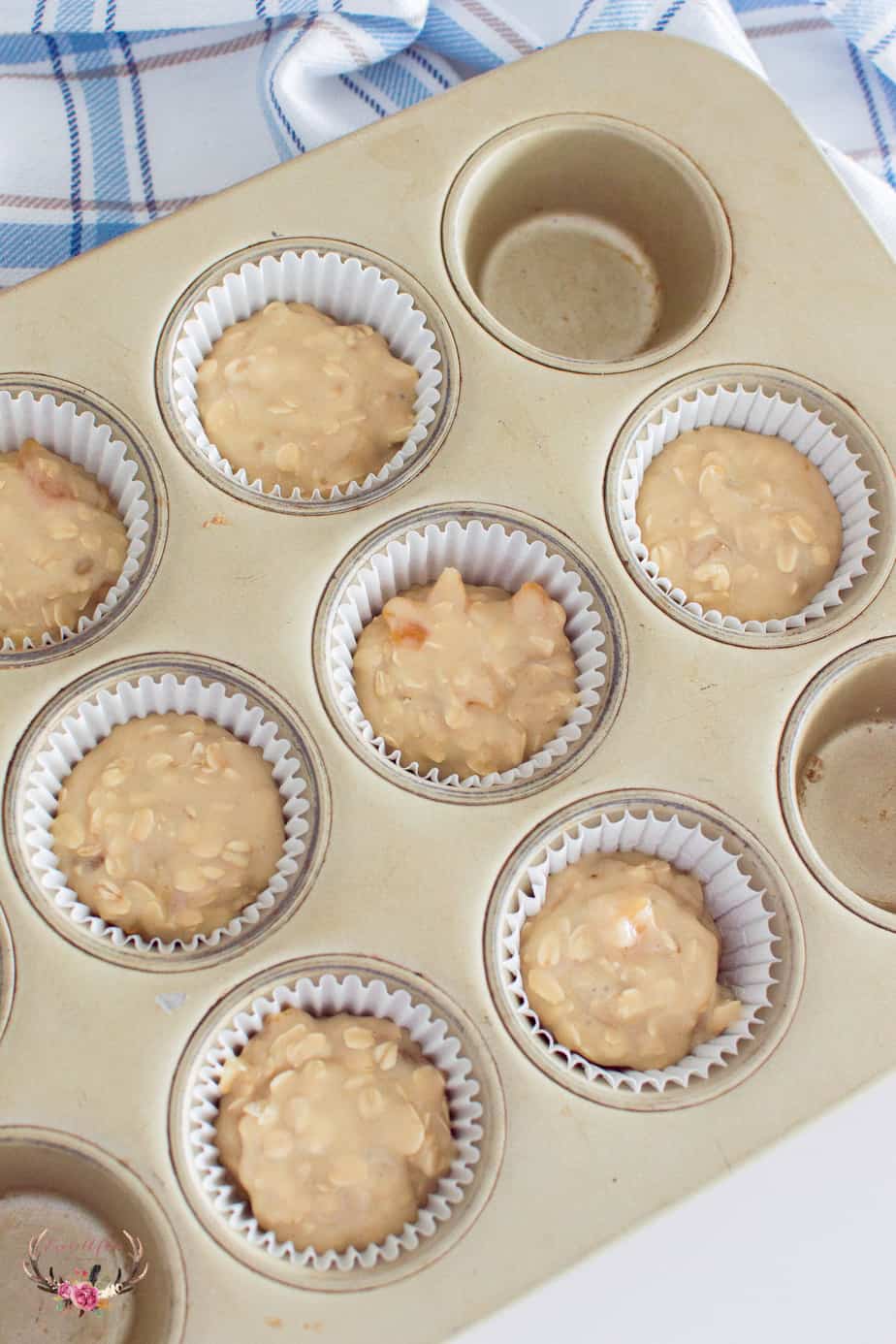 Bake for 23 to 25 minutes, using a toothpick to test (if toothpick comes out clean when inserted into the center of a muffin, then it's cooked).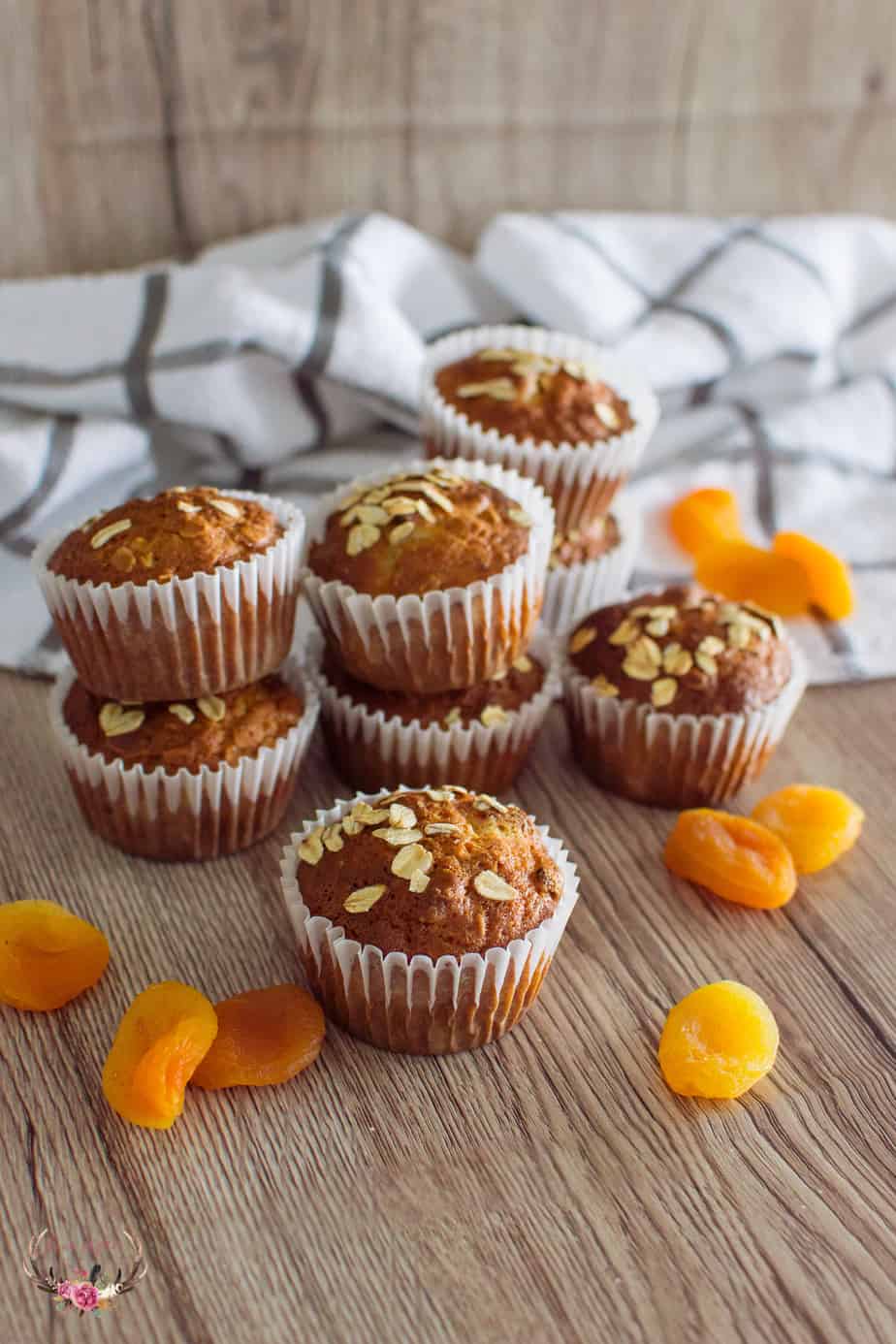 Tips for Apricot Oat Muffins
Most muffin recipes are relatively straightforward, but a few key tricks can improve your results. First, it's important to use room-temperature eggs and dairy products in order to prevent them from curdling as they react with other ingredients. Also, make sure that you don't overmix your batter: The best muffins have distinct pockets of air throughout. Finally, do not underbake!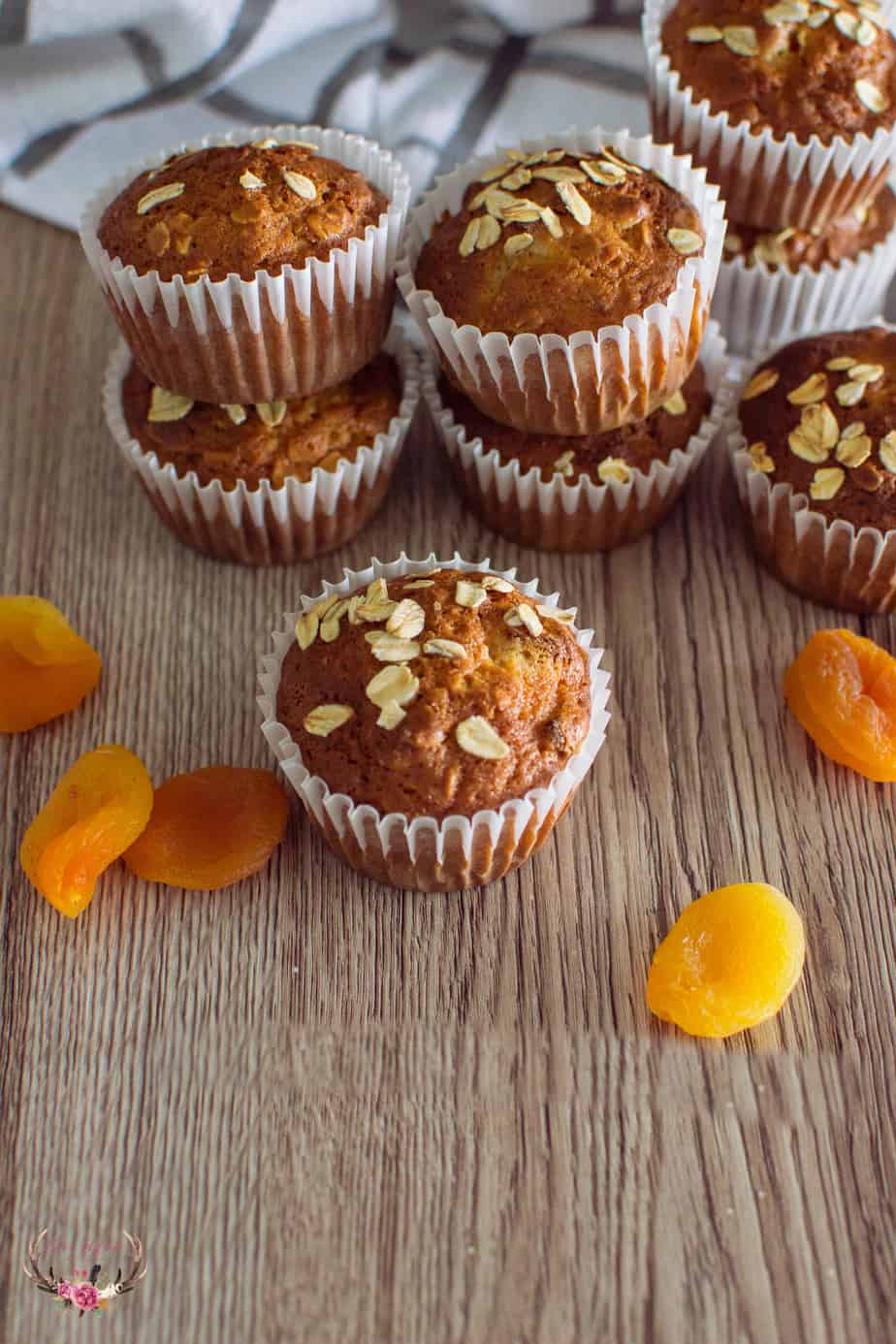 Have a look at these other muffins:

S'mores Bakery Muffins

Low Carb Raspberry Muffins
Blueberry Muffins with Creamer