I love Chinese Egg Rolls but I am not a fan of their greasy shell when we order in from takeout. Yes- we have take out if you order in advance and rive 25 minutes to pick it up! I digress, when we order Chinese Egg Rolls I usually end up picking out the "innards" and leaving the fried shell. (My hubby ends up eating it, but sshh don't tell him I told you!) I created a recipe for baked Chinese egg rolls and they are delicious and healthy!
I can see that these will become a staple in our family.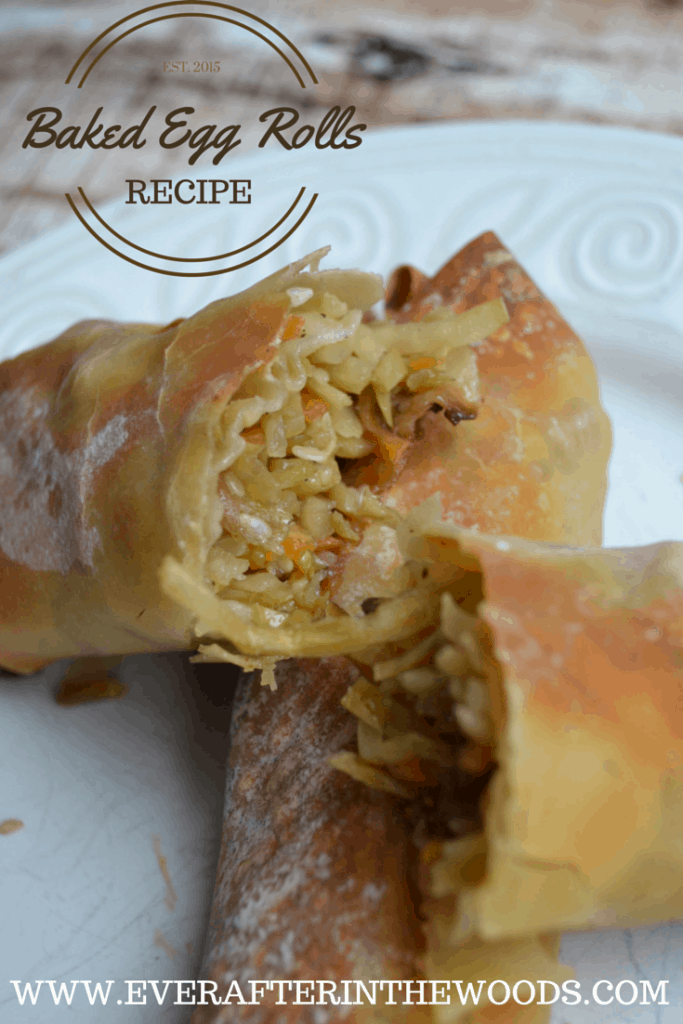 Baked Chinese Egg Rolls Recipe Cooking Light
Ingredients
2

cups

Broccoli Slaw

2

tsp

Pickled Sushi Ginger

chopped

1

Tbsp

Sesame Seeds

1

Tbsp

oil

2

tsp

Soy Sauce

4

egg roll wrappers

cooking spray
Instructions
Preheat oven to 375

In a large skillet, stir-fry the sesame seeds, ginger and slaw in the Tbsp of oil for 3-4 minutes, until slightly tender. Add soy sauce at the end to combine.

Spray wrappers and baking sheet with cooking spray.

Divide filling among wrappers and roll up according to package directions.

Place on baking sheet and bake until golden.

Approximately 25 minutes.