I love seafood for dinner. Whenever we go out to eat I usually end up ordering some type of seafood from scallops, crab cakes and shrimp to monkfish and cod but never salmon (thats a story for another day and a bad dinner prep from my hubby!)
As a special treat we make crab cakes at home. I have found that you can get a jar of claw crab meat from the food store for about $9.00. Each jar make 4 dinner size crab cakes. We usually pair ours with a salad but you can easily make these smaller as an appetizer portion too.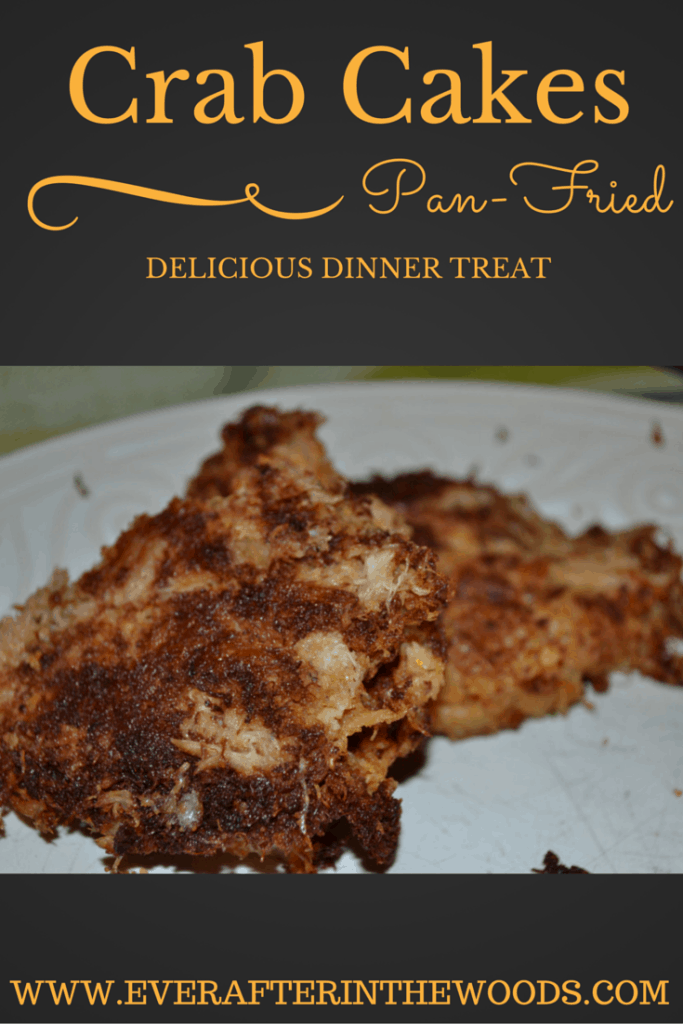 Easy Crab Cakes Dinner Recipe
Ingredients
1 16

oz

jar Claw Crab Meat

1

Tbsp

Dijon Mustard

3

dashes Hot Sauce

2

Tbsp

Mayonaisse

1/4

cup

Bread Crumbs

2

Tbsp

Oil
Instructions
In a medium saute, heat the oil to a medium heat.

Meanwhile in a small bowl combine all the ingredient. Be sure to break apart the clumps of crab meat.

Chill for 10 minutes.

Form crab meat mixture into 4 patties.

Place in preheated pan (**watch for splatter)

Cook on each side for approximately 5 minutes.

Place on paper towels when removed rom pan to drain excess oil.