One of my favorite cookies are the large, soft black & white cookies. Here is my version of a Bakery Style Red Velvet Black & White Cookie recipe.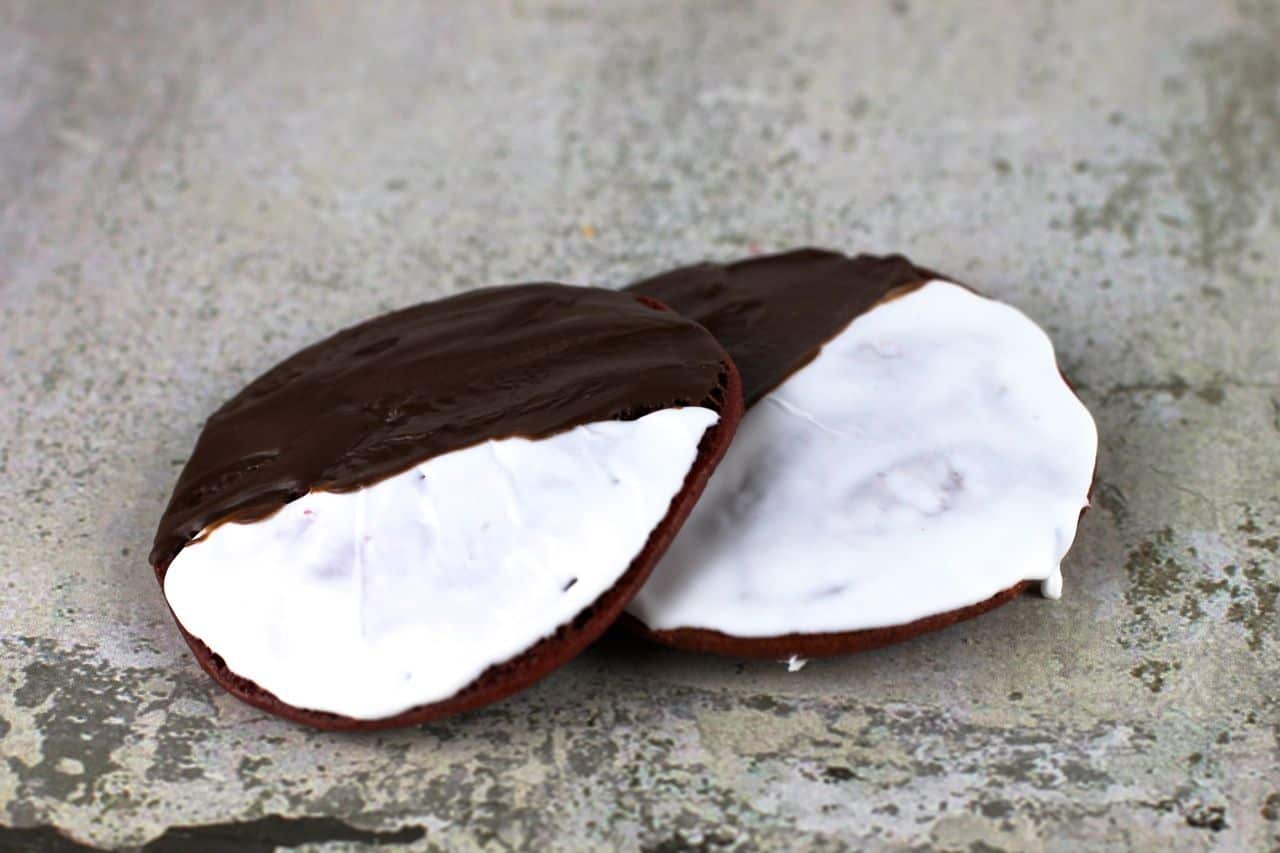 Bakery Style Red Velvet Black & White Cookies
When I was little there was a bakery near our home that we would go to for special occasions and holidays and I remember always wanting the large black and white cookies that were on display. There was something about the soft bottom of the cookie and the hard icing on top. I never knew which side to eat first- the chocolate or the vanilla. Usually I went with the vanilla.
This year I wanted to create a similar cookie but with a red velvet flavor. This recipe makes a soft and chewy cookie and for the icing I used a simple white confectioner's sugar icing and melted milk chocolate. These are so good! I bet you can't just eat one!
Bakery Style Red Velvet Black & White Cookies
Ingredients
for the cookie-
1 stick unsalted butter, room temperature
3/4 sugar
2 tsp vanilla extract
1 teaspoon salt
1 egg
1 TBSP cocoa powder
1 TBSP red food coloring
1/2 cup cream
1-1/4 cup flour
for the icings-
4 oz milk chocolate
1 cup confectioners sugar
1 TBSP cream or milk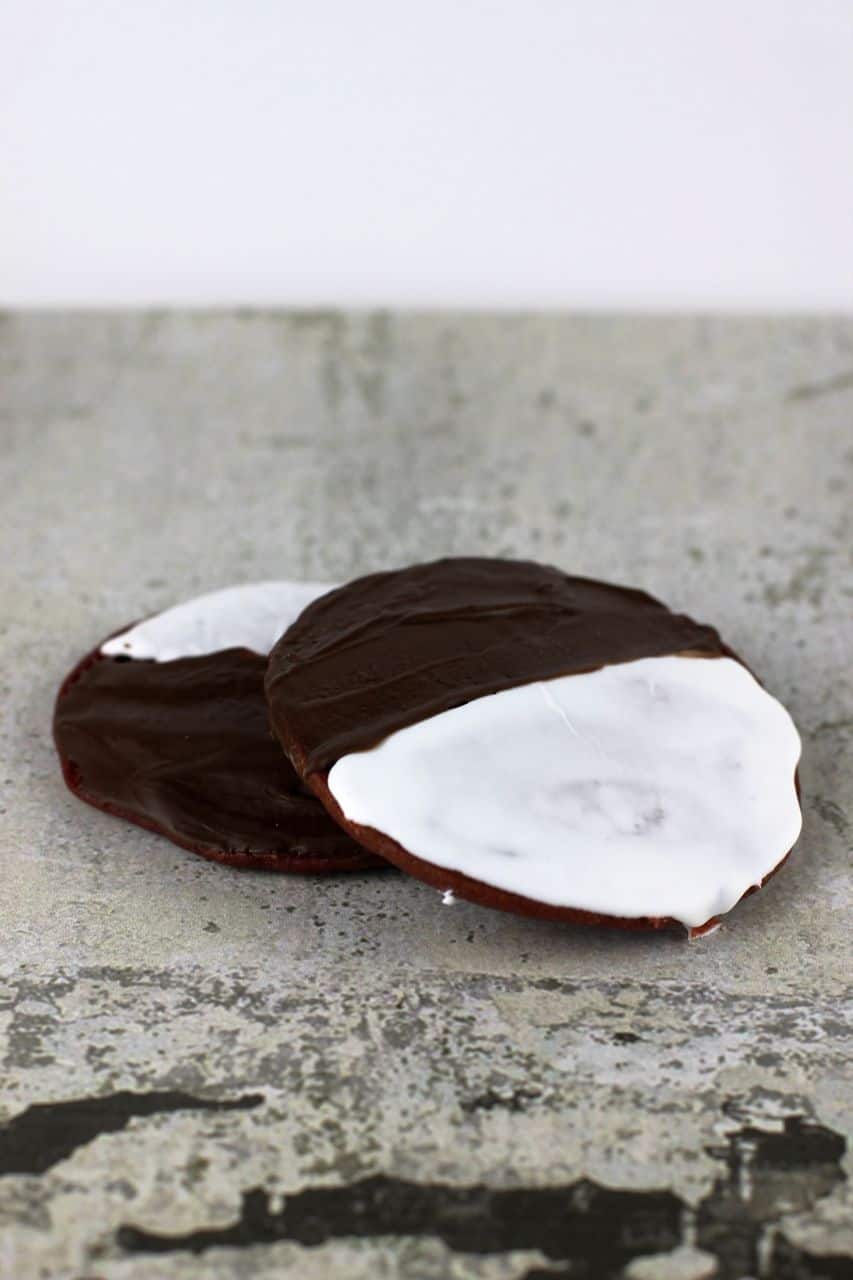 Directions
Preheat oven to 350.
Line baking sheets with silicon mats, set aside.
In a large electric mixer fitted with a paddle attachment, cream the butter and sugar.
Add the egg, vanilla extract and food coloring. Mix well.
Add the cocoa, salt, and baking soda.
Alternate the flour and cream until all ingredients for the cookies are combined.
Let sit 5 minutes.
Place 1 TBSP of batter about 2 inches apart on prepared sheets.
Bake for approximately 12-15 minutes.
Let cookies cool completely before icing.
For the icing-
In one small bowl melt the chocolate in 30 second intervals in the microwave and stir until well melted.
In another bowl combine the powdered sugar with the cream until combined and at the desired consistency.
Coat the cookies with half vanilla and half chocolate frosting.
Refrigerate until hard.
There you have it my recipe for Bakery Style Red Velvet Black & White Cookies. These have quickly become a new favorite for our cookie platters during the holiday season but would also be perfect for Valentine's Day or birthday parties as well. They really are so easy to make and are soft and chewy. Here are a few more red velvet recipes for you to try.
Happy Baking!