This post was sponsored by Bella Portofino as part of an Influencer Activation for Influence Central and all opinions expressed in my post are my own.
With the start of the New Year I am looking to incorporate a few more salad recipes into my diet. I really enjoy a good salad and I often order them when I am dining at a restaurant but rarely do I make one at home. This Tuna Nicoise Salad with Warm Dijon Vinaigrette dressing is a delightful and flavorful salad and I love the warm salad dressing.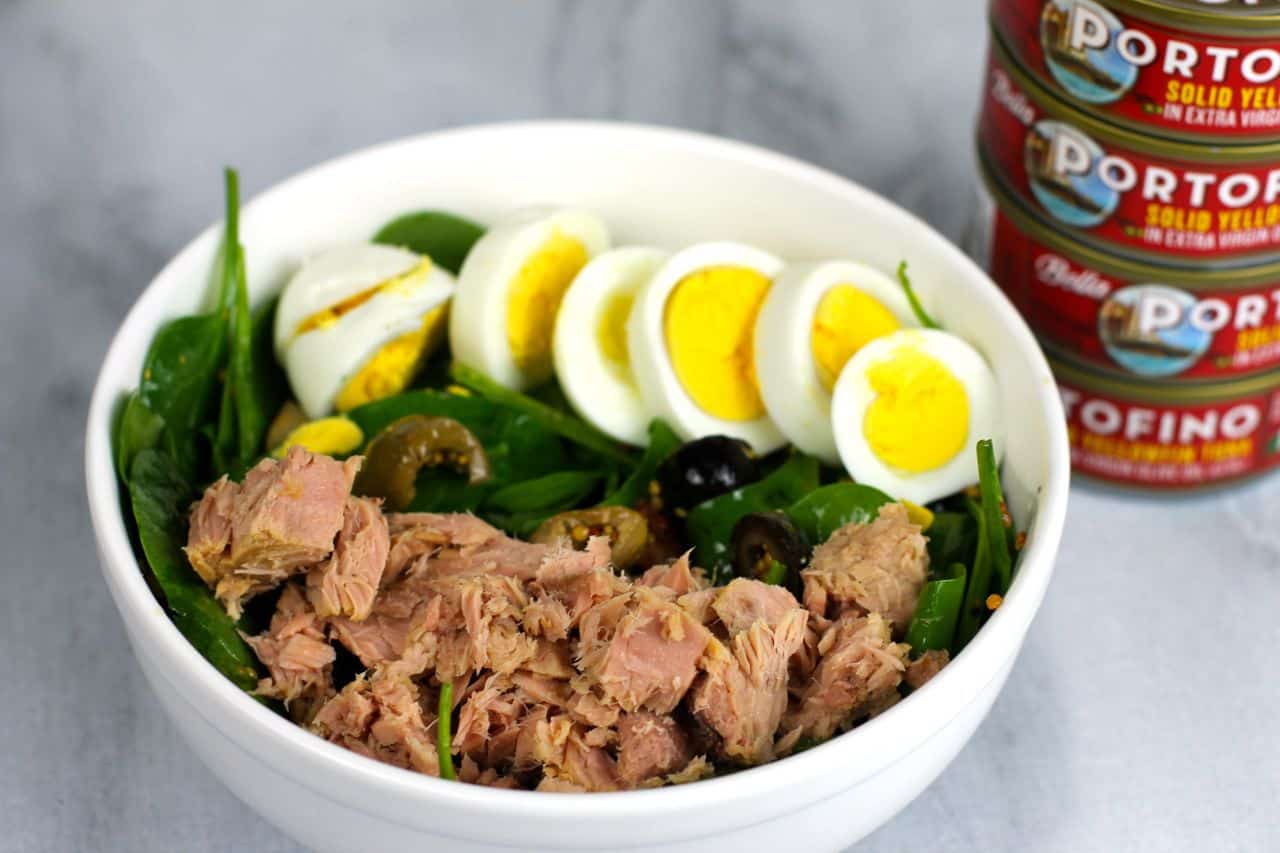 I am using Bella Portofino Tuna for my salad and this tuna is delicious. It is rich and flavorful with just a hint of salt that has a mellow and smooth texture. We eat tuna often in our home and I love that Bella Portofino products are packaged in virgin olive oil and are made up of wild-caught and hand selected tuna. Using canned tuna is a great way to make a classic recipe more modern and easier.
Tuna Nicoise Salad with Warm Dijon Vinaigrette Dressing
makes 2 lunch size servings
Ingredients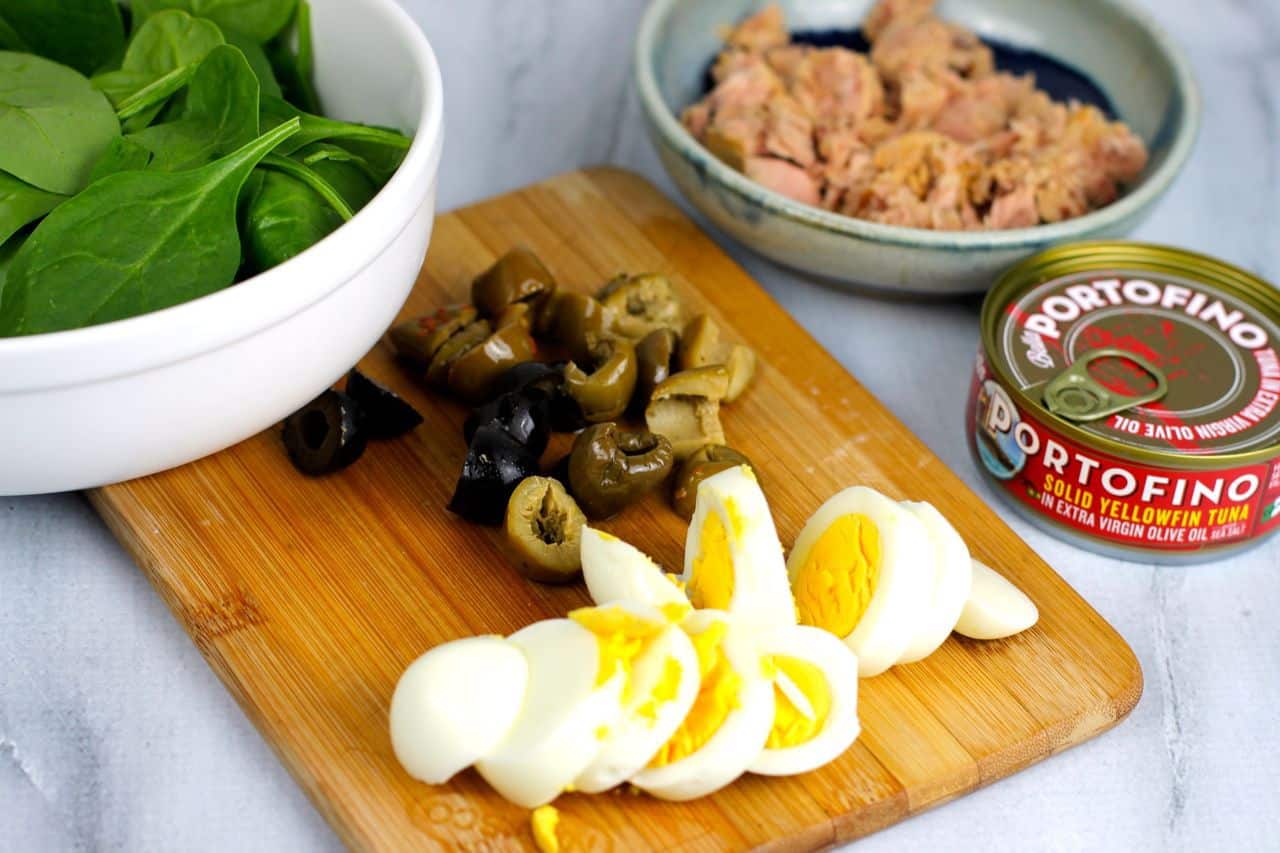 For salad-
3 cups baby spinach
2 hard boiled eggs cut into slices
10  olives, cut into pieces
1 can Bella Portofino tuna, drained
for warm Dijon vinaigrette-
1 piece bacon chopped into pieces
2 TBSP balsamic or red wine vinegar
4 TBSP olive oil
1 TBSP Dijon mustard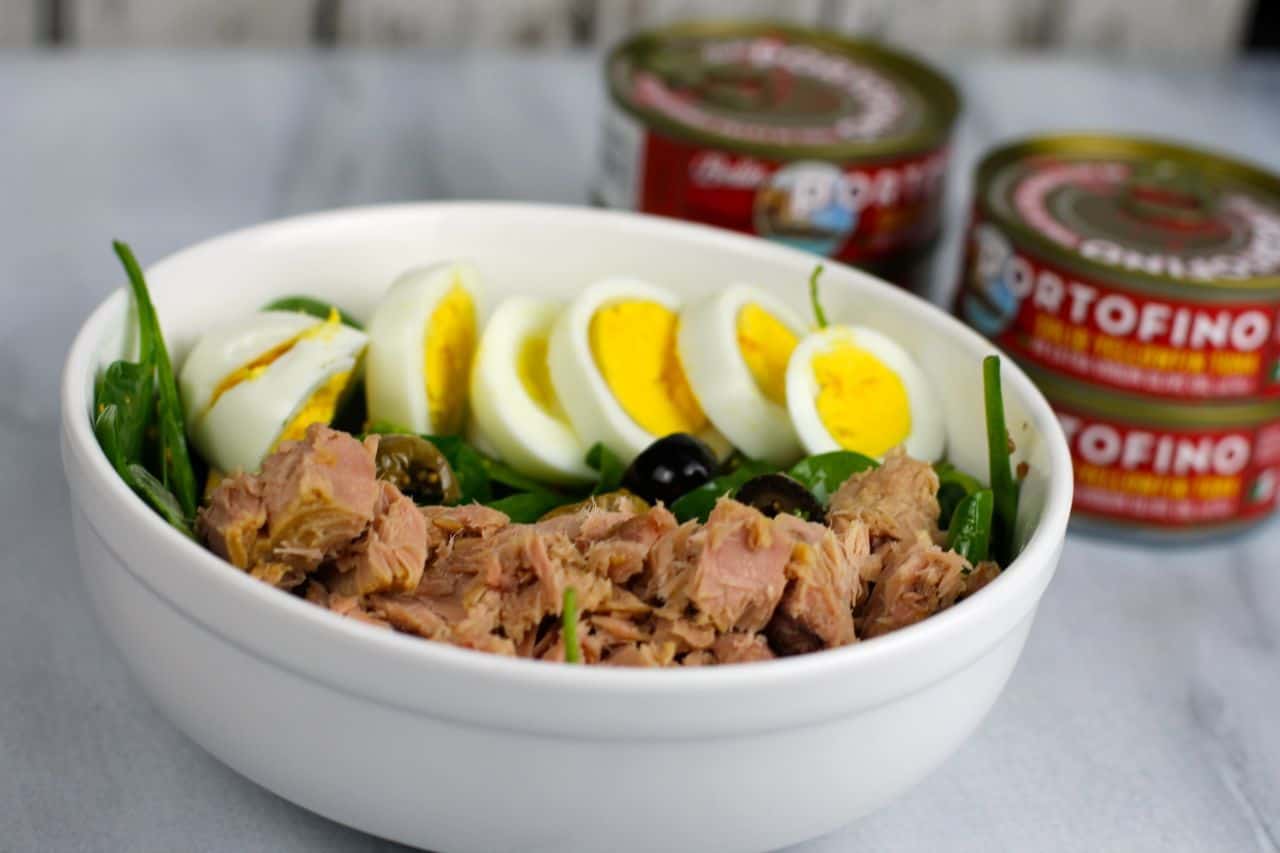 Directions
In a large bowl combine spinach and olives.
In a medium sauté pan, cook the bacon on medium heat until crispy. Add the olive oil, vinegar and mustard until heated through.
Pour onto prepared salad base and toss to coat.
Top with egg and tuna and serve immediately.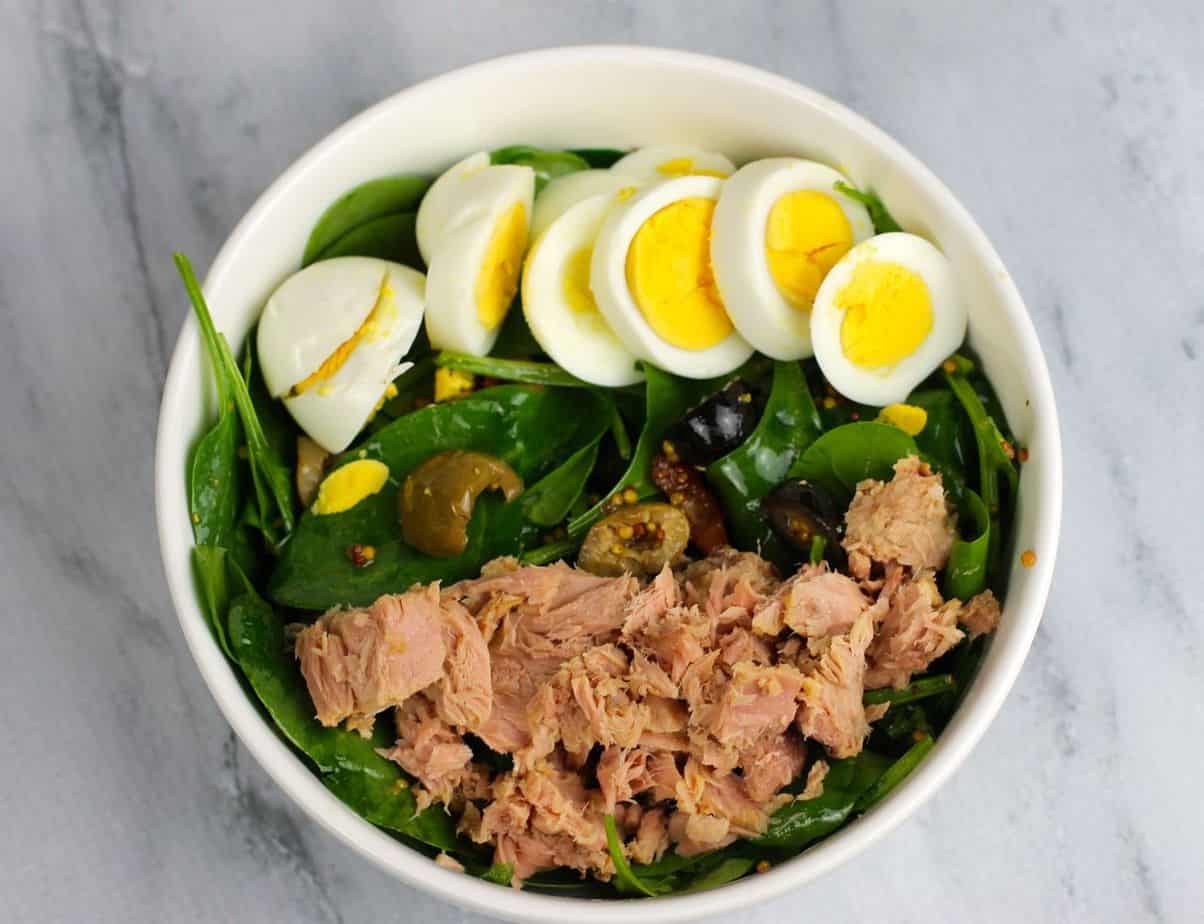 This salad is superb to serve for lunch but can easily transform to a special brunch menu as well. Simply season with a salt and pepper and you will be all set. Some Nicoise salads call for small potatoes, that you can add but I was looking for a lower carbohydrate option for this salad. I am trying to make a few healthier choices in the New Year and I love that Bella Portofino products are an excellent source of protein and a natural source of omega 3s. An easy way to stick to those resolutions!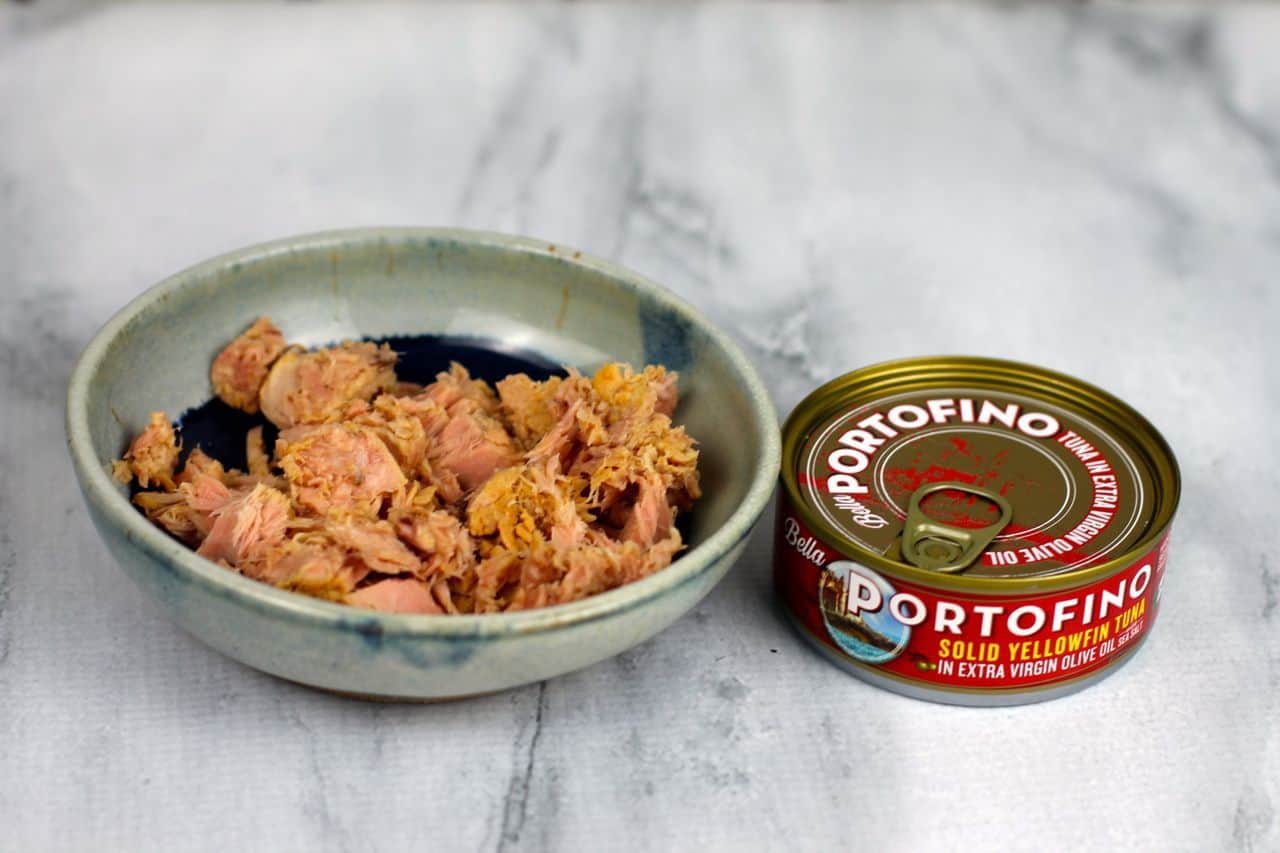 For more information on Bella Portofino products and where they are located be sure to visit them on the web.