Bermuda Shore Excursions Review, NCL, Norwegian Cruise Line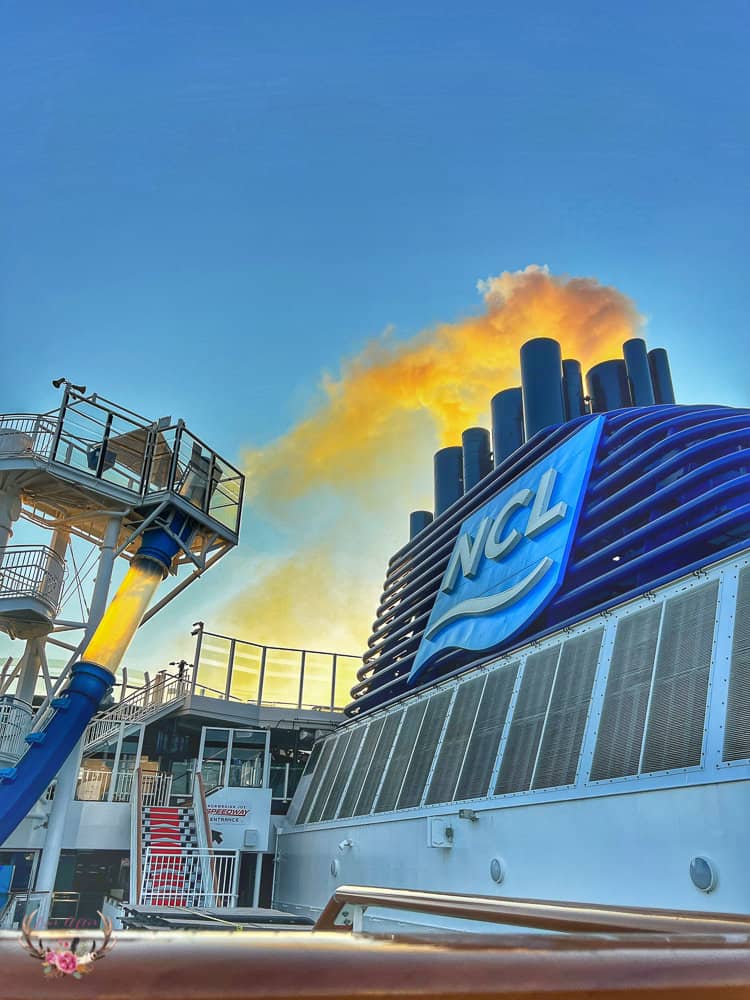 Recently we set sail on the Norwegian Joy out of New York to Bermuda and took part in a few shore excursions. The following is my review of the shore excursions that were offered through NCL, Norwegian Cruise Line that I paid separately for.
These are my honest reviews of the NCL Excursions in Bermuda, which ones were great and the excursions that were not worth the money.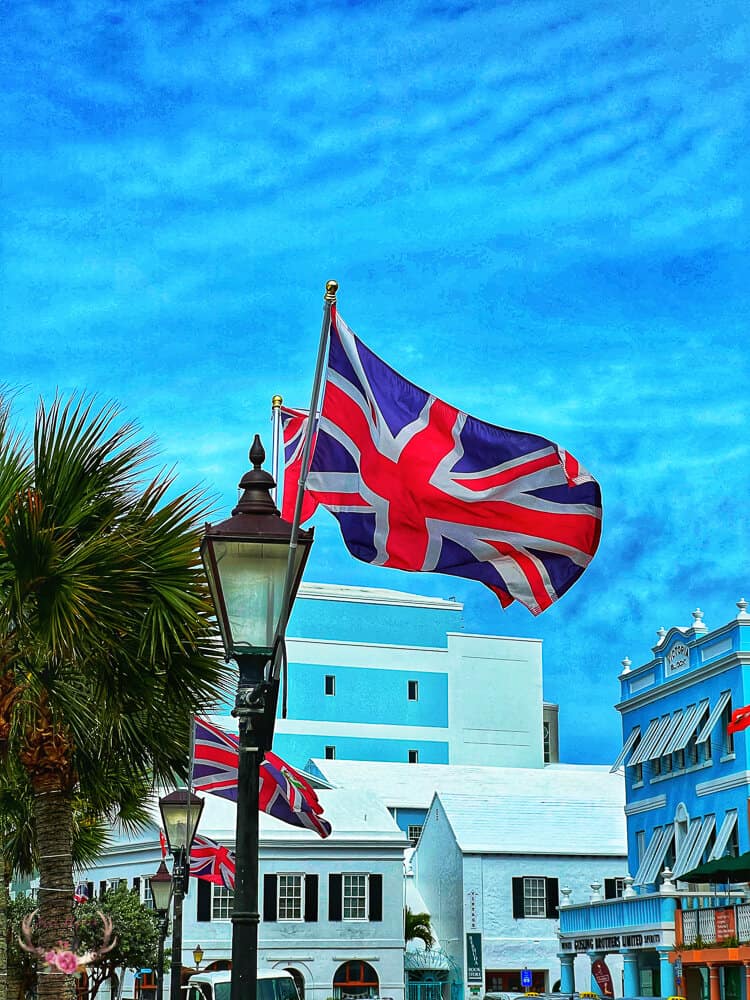 Review of Hamilton Shopping & Sightseeing Excursion Review
Do not spend the money on this "excursion". This was merely a boat ride over to Hamilton where they drop you off to shop and then the same boat brings you back to the cruise ship dock midday.
The price for a ferry ticket was $5 each way and did the exact same thing that this excursion did that had a price point of $50 per person. So, we paid $100 for a boat over to Hamilton when we could have bought a ferry ticket for $5 a person for a total of $20.00.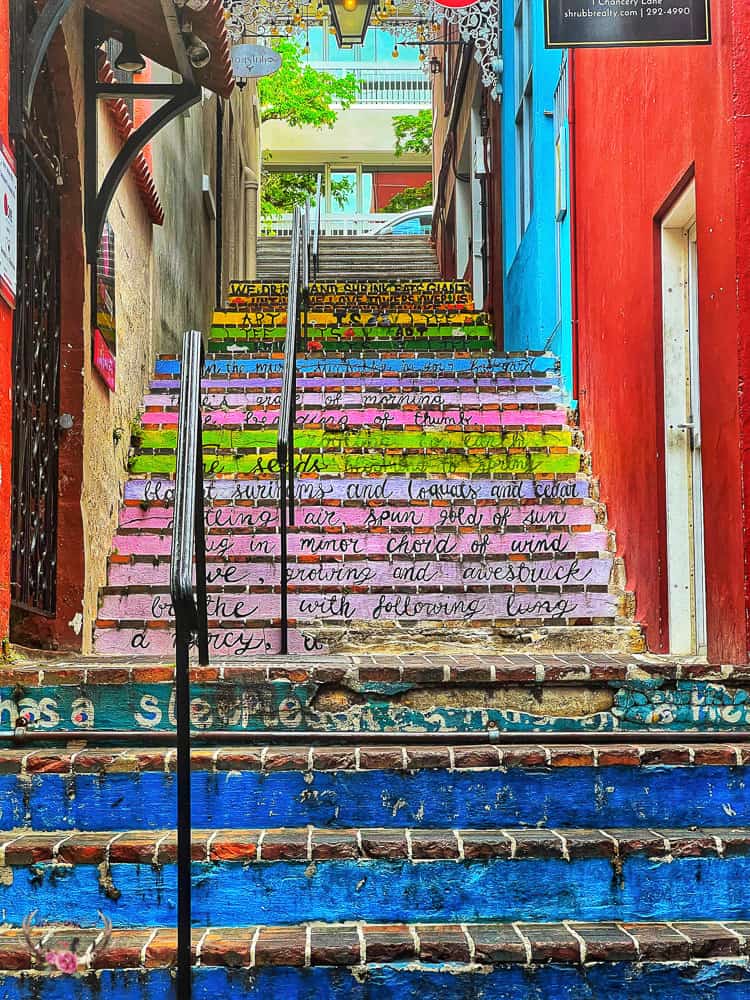 In my opinion, this excursion is not worth the money. The ferry dock is right near the cruise ship as well. The boats are clean and safe, and it is just as easy to get to Hamilton that way without the extra dollars for transportation.
We did learn that taking a taxi is the most expensive form of travel to Hamilton which will run you about $50 each way.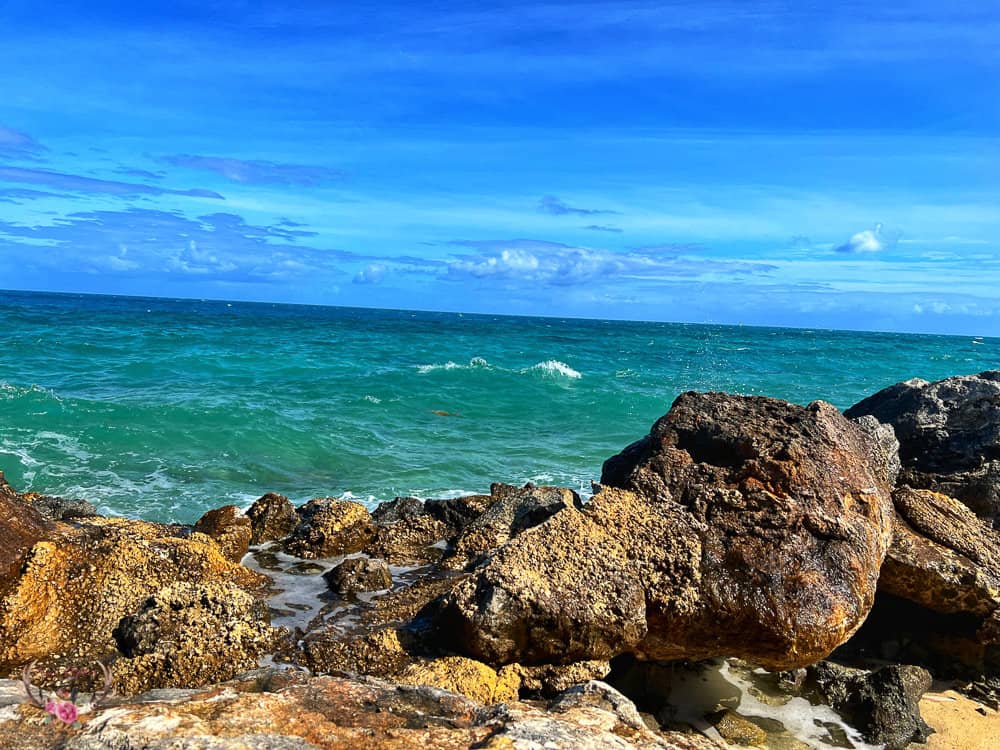 Review of Snorkel Park Beach Club- Double Lounger Excursion Review
Not truly much of an excursion, but the price point is on. If you are looking to head to a close beach this is the one for you. When you exit the boat, you will walk about half a mile to Snorkel Park Beach. This had a cost of $229 at the time of our sailing.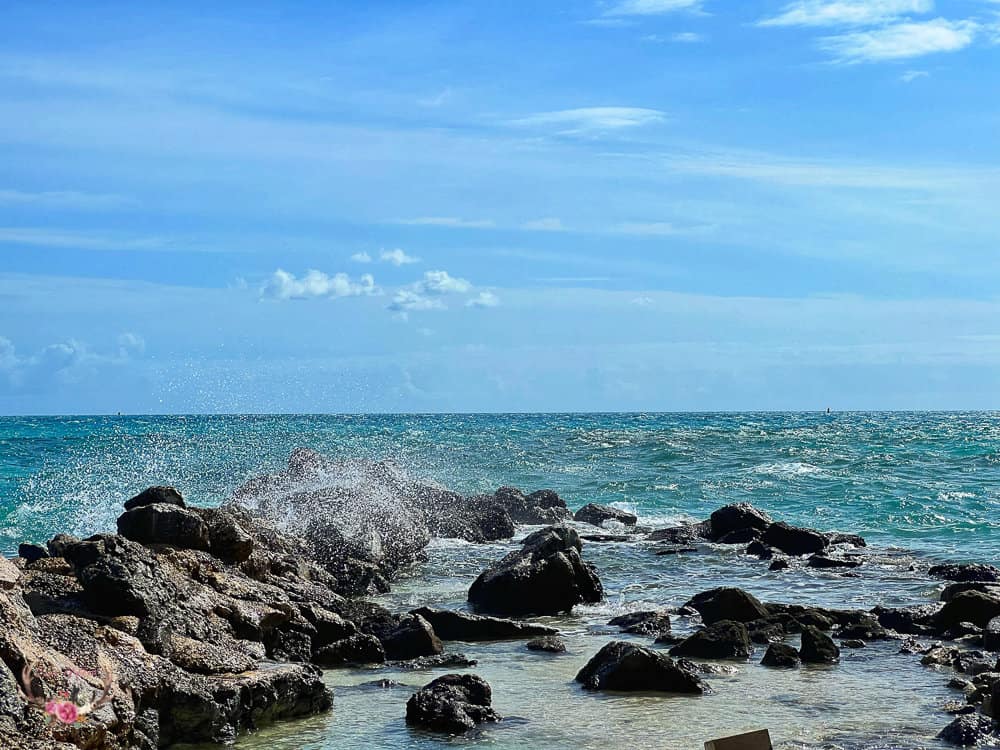 If you do the excursion, they will have one or two lounge chairs for your use and an umbrella waiting for you. This beach club is on a rocky beach and is not the pink sand beaches of Bermuda you may be expecting. They do have a small bar and music playing as well.
The closeness makes it a great way to come and go as you please from the cruise ship. If you want to eat on board this would be a great excursion this would be perfect. They give you a wrist band so you can come and go for the day and your chairs will still be there for you.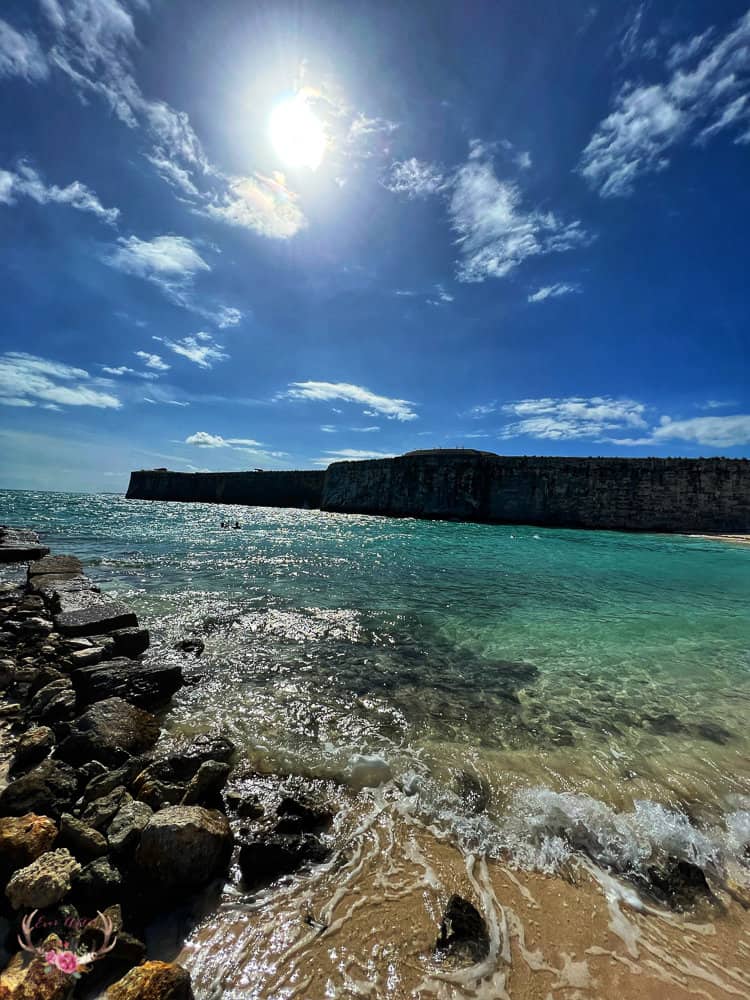 On the day we went, it was very windy, so they cruise line gave us a partial credit for the umbrella which was very kind.
***Note- when booking your excursion, you only need one ticket as it is for two people for the double lounger.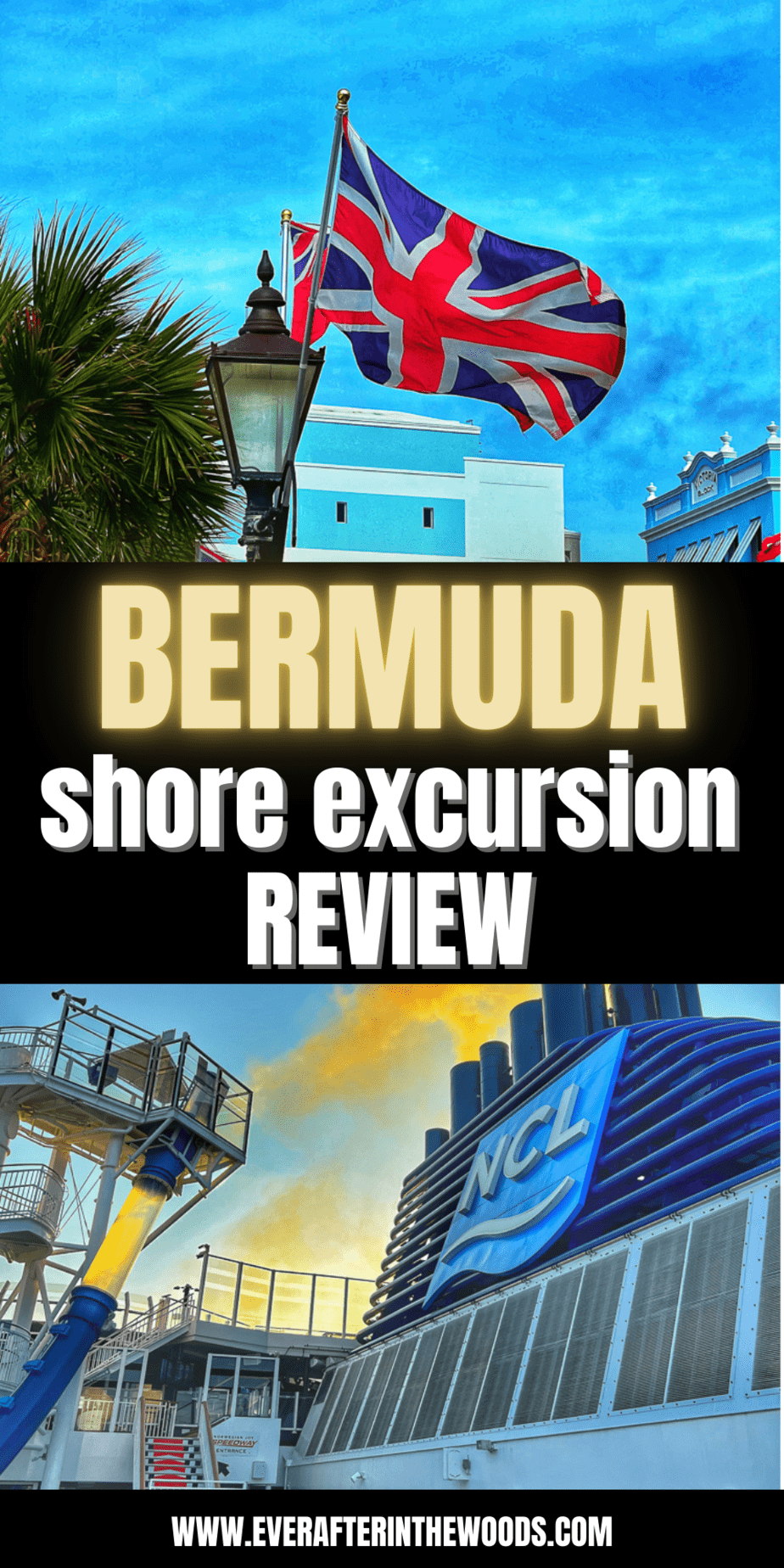 The following is an excursion we booked directly through the Island Adventure Company on the dock-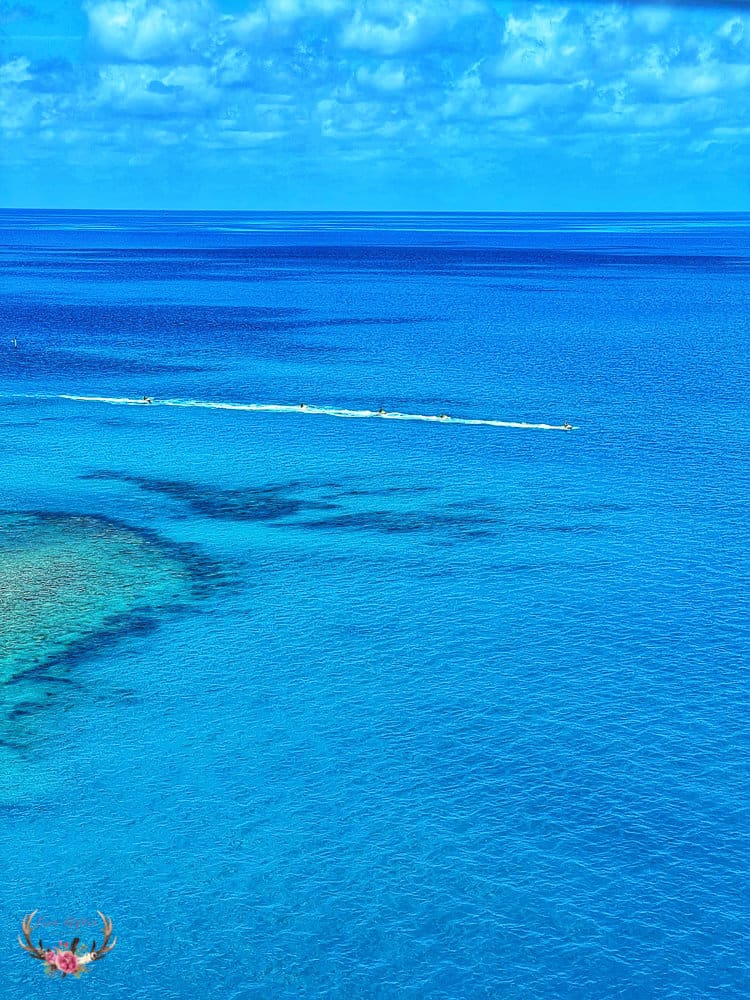 Jet Ski Adventure
We booked this 75 minute trip directly from the company located just outside the cruise ship. This was worth every penny and was so much fun!
The cost was $150 each for a single jet ski or $160 for a double jet ski. We took the singles each and had a blast. After a brief instructional debriefing we set off single file out of the port and onto the open waters.
We stopped at the shipwreck to see the fishes and sea turtles (we did not see any!) and then off we went to a shallow swim spot where you can get out and into the beautiful turquoise waters.
Back out into the open sea and headed back to the docking station. I loved it and wished it was longer! Great for the novice or for those that like to go fast.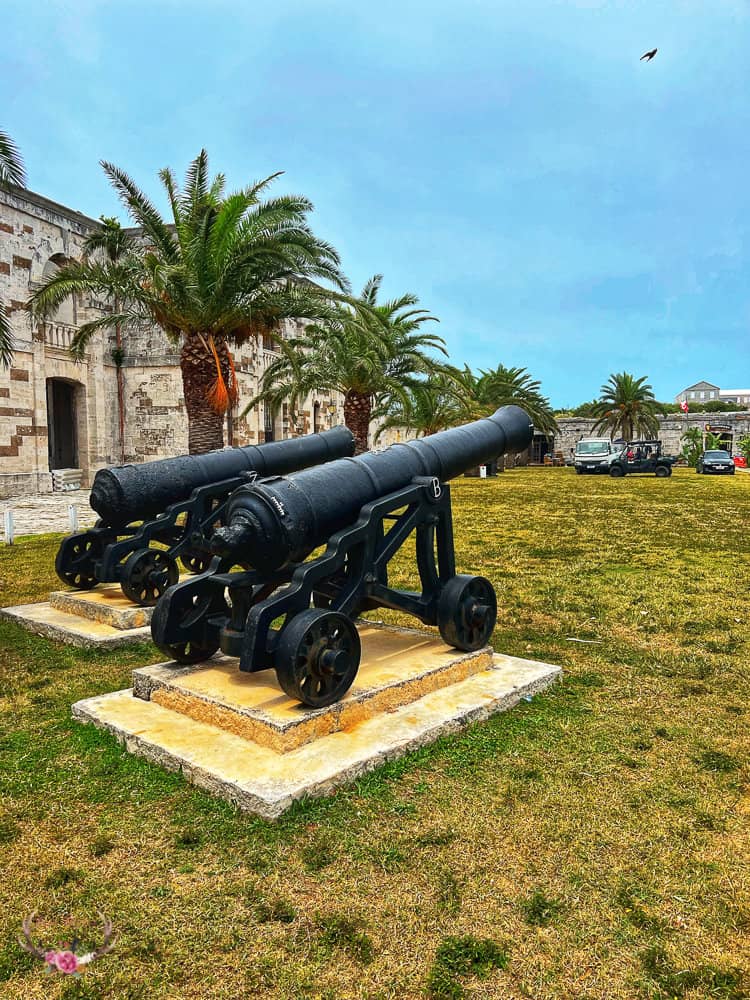 Excursions are so hard when you don't know the area you are visiting so they can be hit or miss. I would say the 2 we booked prior were a miss and the jet ski was amazing! On board the cruise ship they gave an over view of the excursions available and would definitely wait until onboard the next time to book our adventures!