Upside Down Apple Pie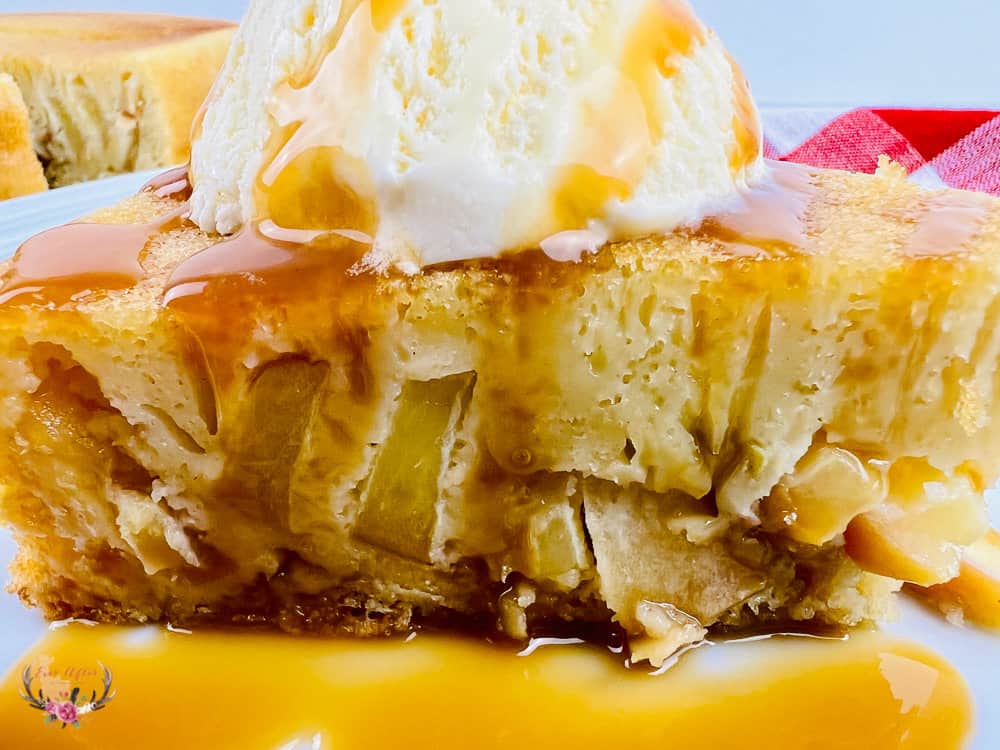 Oh my yum this upside down apple pie is the perfect companion to pumpkin pie for Thanksgiving dinner or your potluck events this Summer. Make the classic apple pie amazing with this magic and delicious Upside Down Apple Pie!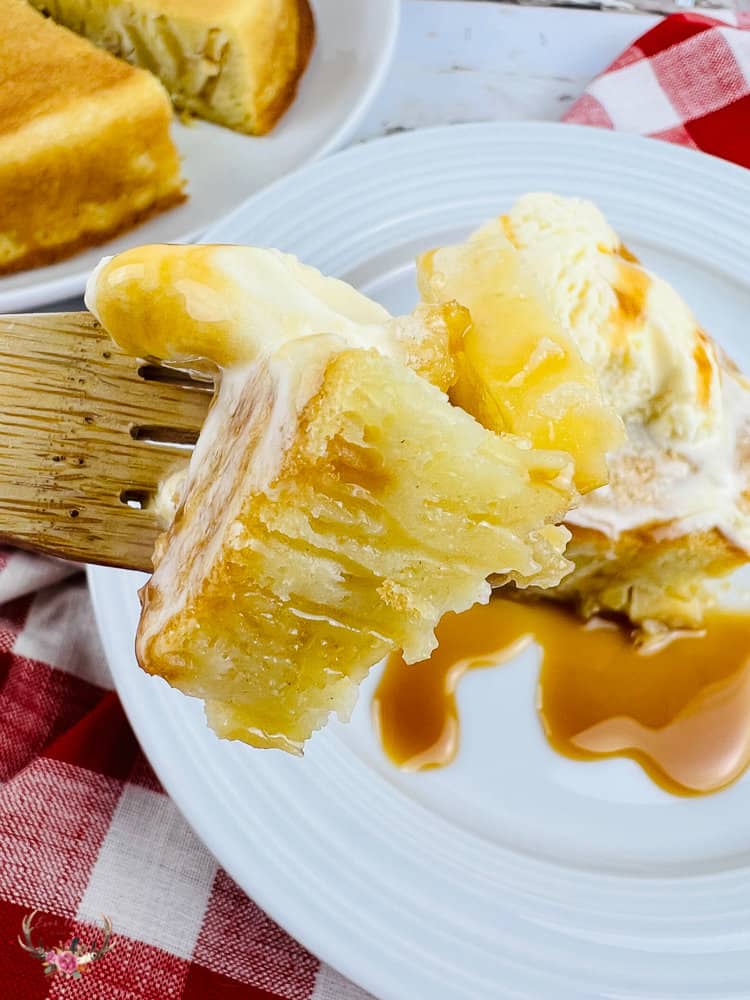 Well it is not really magic but so easy and everyone will be raving about this pie- perfect for barbecues, buffets and more- trust me there will be nothing left! Especially if it is served with caramel sauce and vanilla ice cream!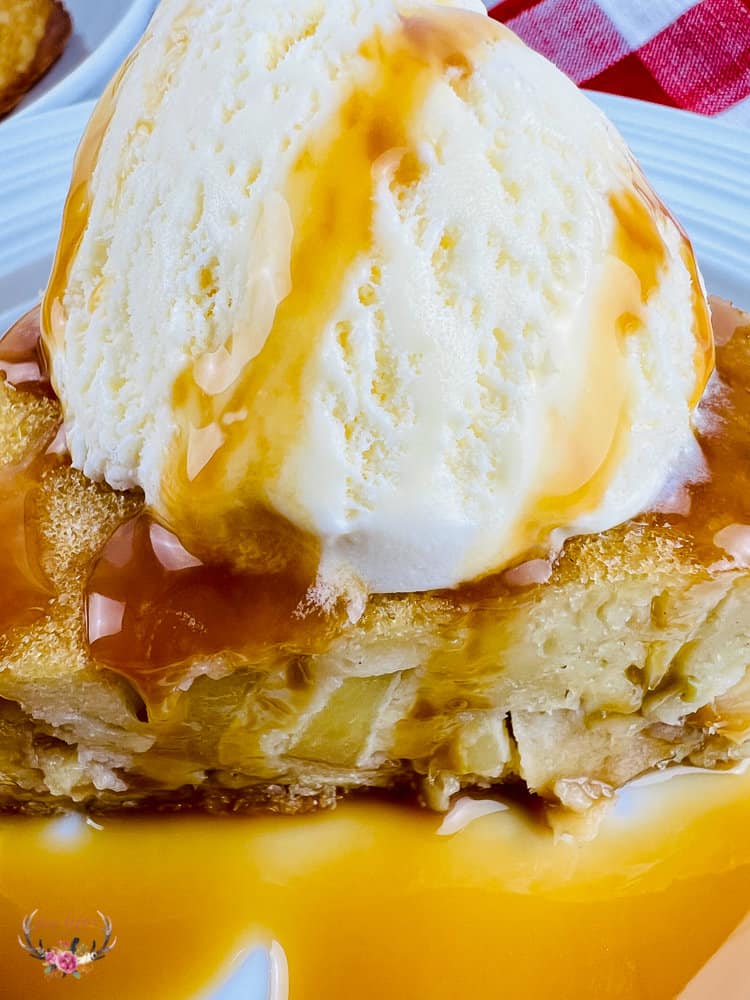 Upside Down Apple Pie
Ingredients for Upside Down Apple Pie
4-6 apples, sliced thin
½ cup sugar
4 eggs
3 tablespoons butter, melted
1 cup milk
1 tablespoon vanilla
1 cup flour
Pinch of salt
2 teaspoons baking powder
Vanilla ice cream
Caramel sauce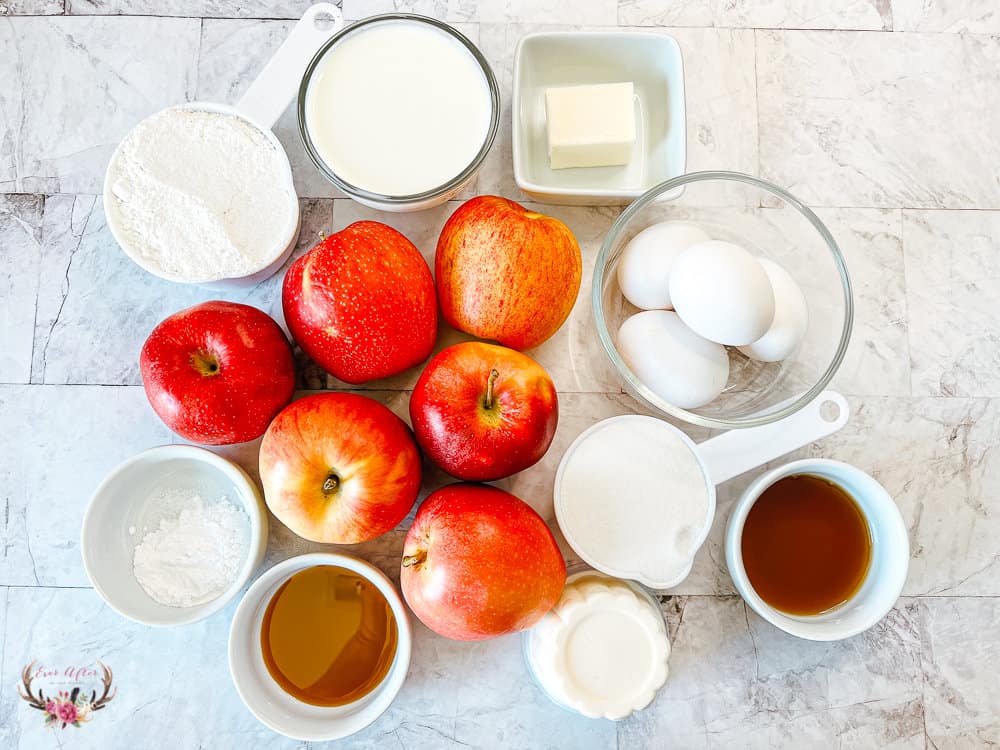 Instructions for Upside Down Apple Pie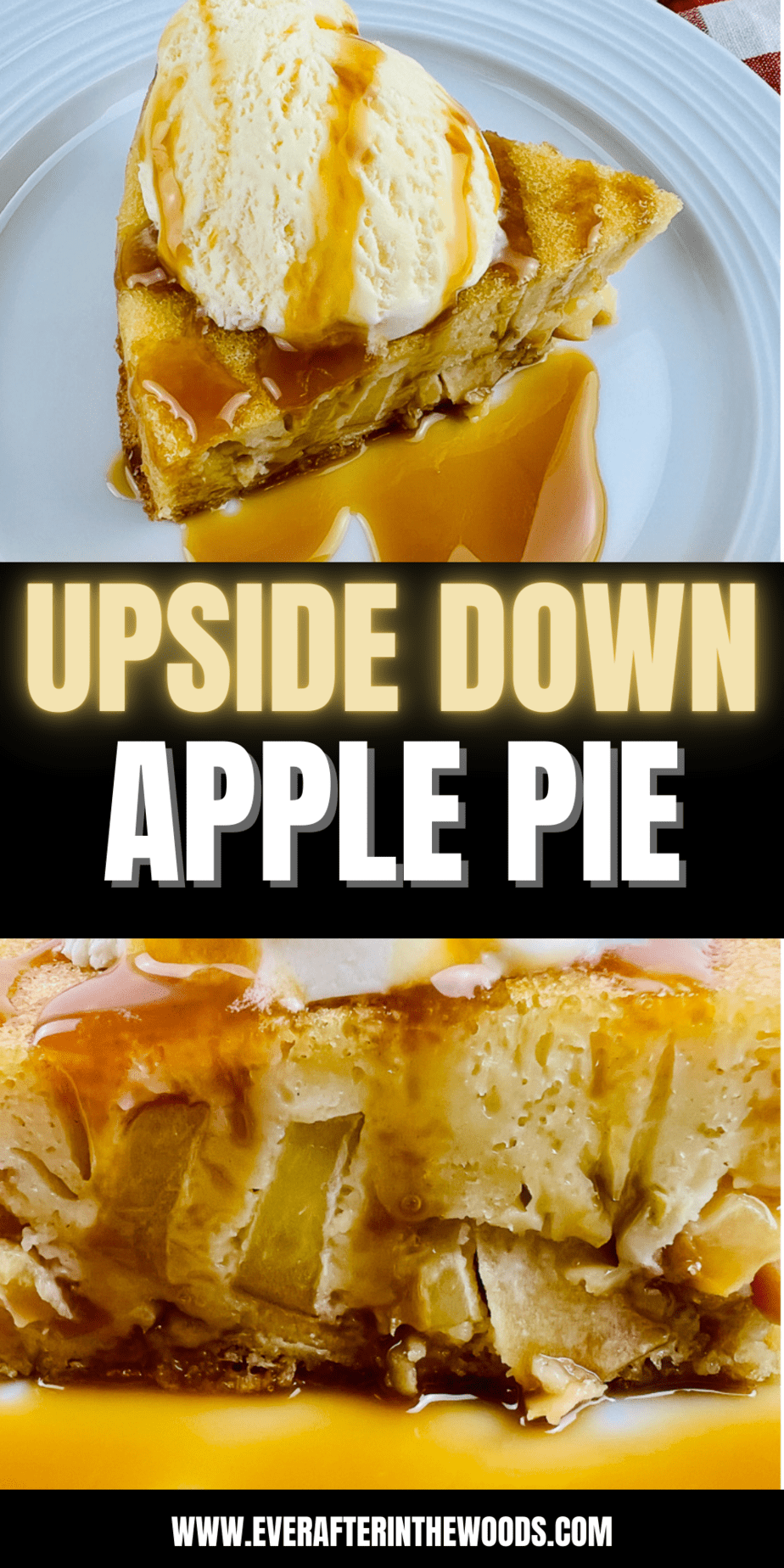 Preheat oven to 350 and spray a round cake pan with baking spray
Arrange the apple slices in the pan, skin side up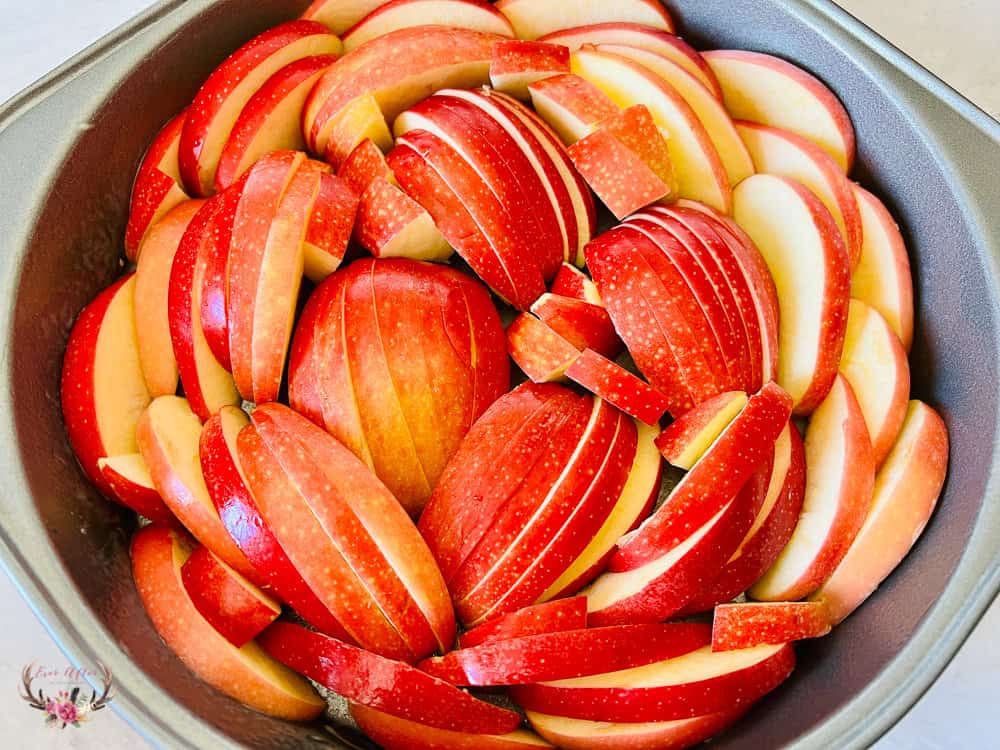 In a large bowl whisk the sugar, flour, salt, and baking powder to combine
In a separate bowl whisk the eggs, butter, milk, and vanilla until smooth
Stir the wet mix into the dry mix and pour over the apple slices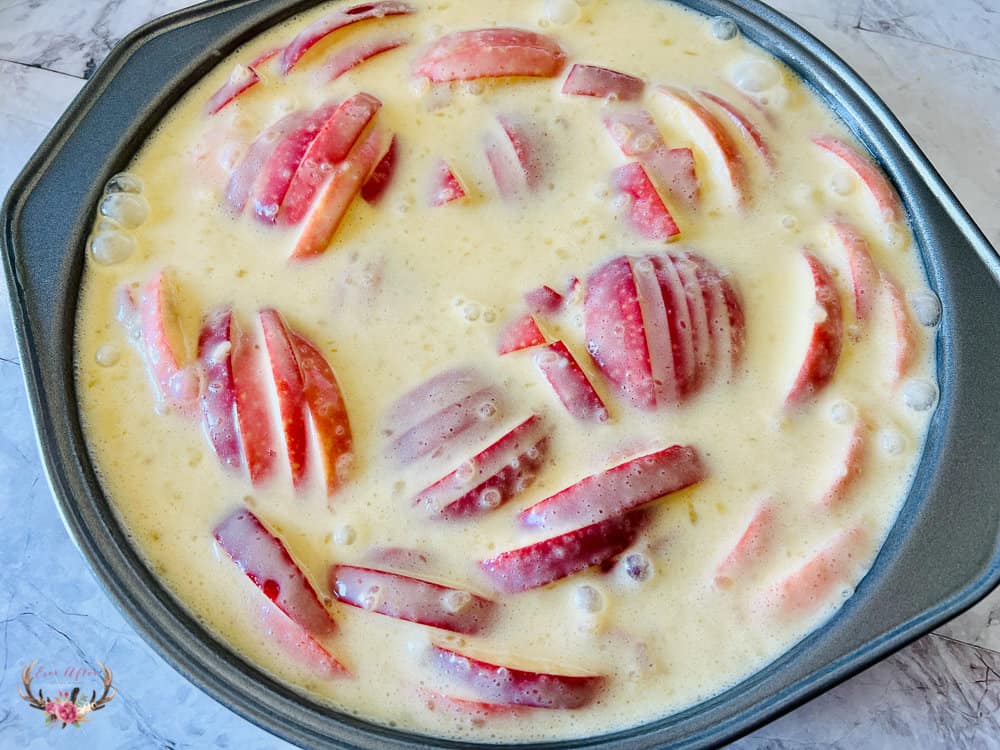 Bake for 45 minutes until the top is golden brown and a toothpick in the center comes out clean
Cool for about 10 minutes then flip out onto a serving plate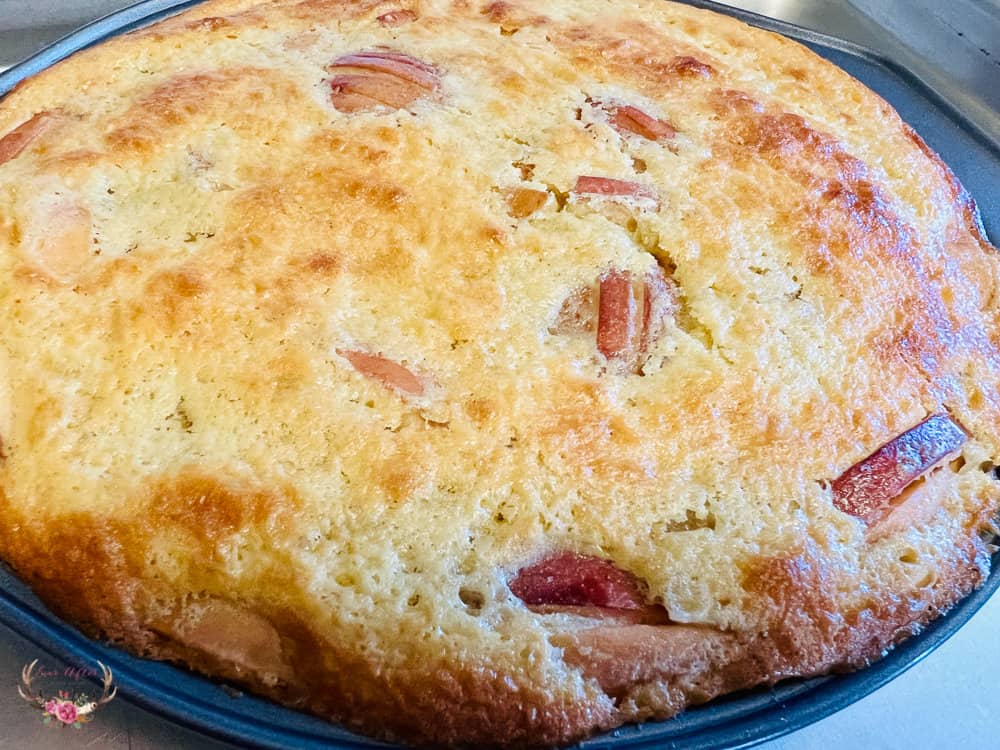 Top with ice cream and a drizzle of caramel sauce
Serve & enjoy!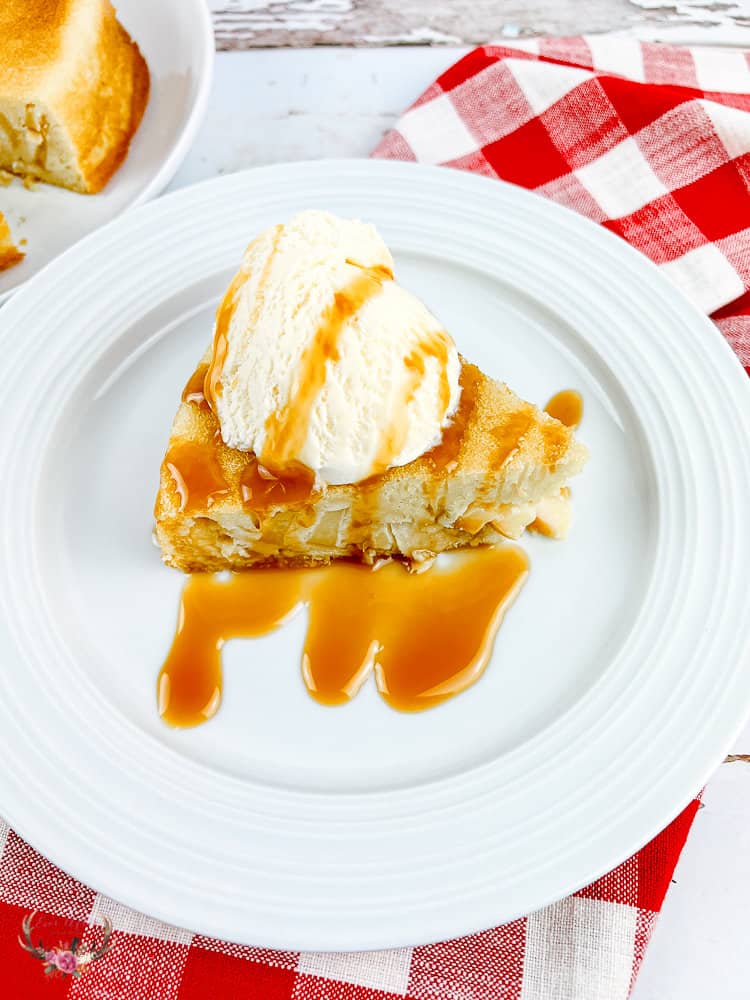 If you liked this apple recipe, have a look at our other apple recipes too!