This is it. If you are a mint chocolate fan- think Thin Mints but chewy and soft- this is the cookie for you. This is the best chocolate mint cookie recipe. It has just the right hint of mint but no crunchy pieces of peppermint. They are so good and perfect for your Christmas cookie platter or holiday exchange.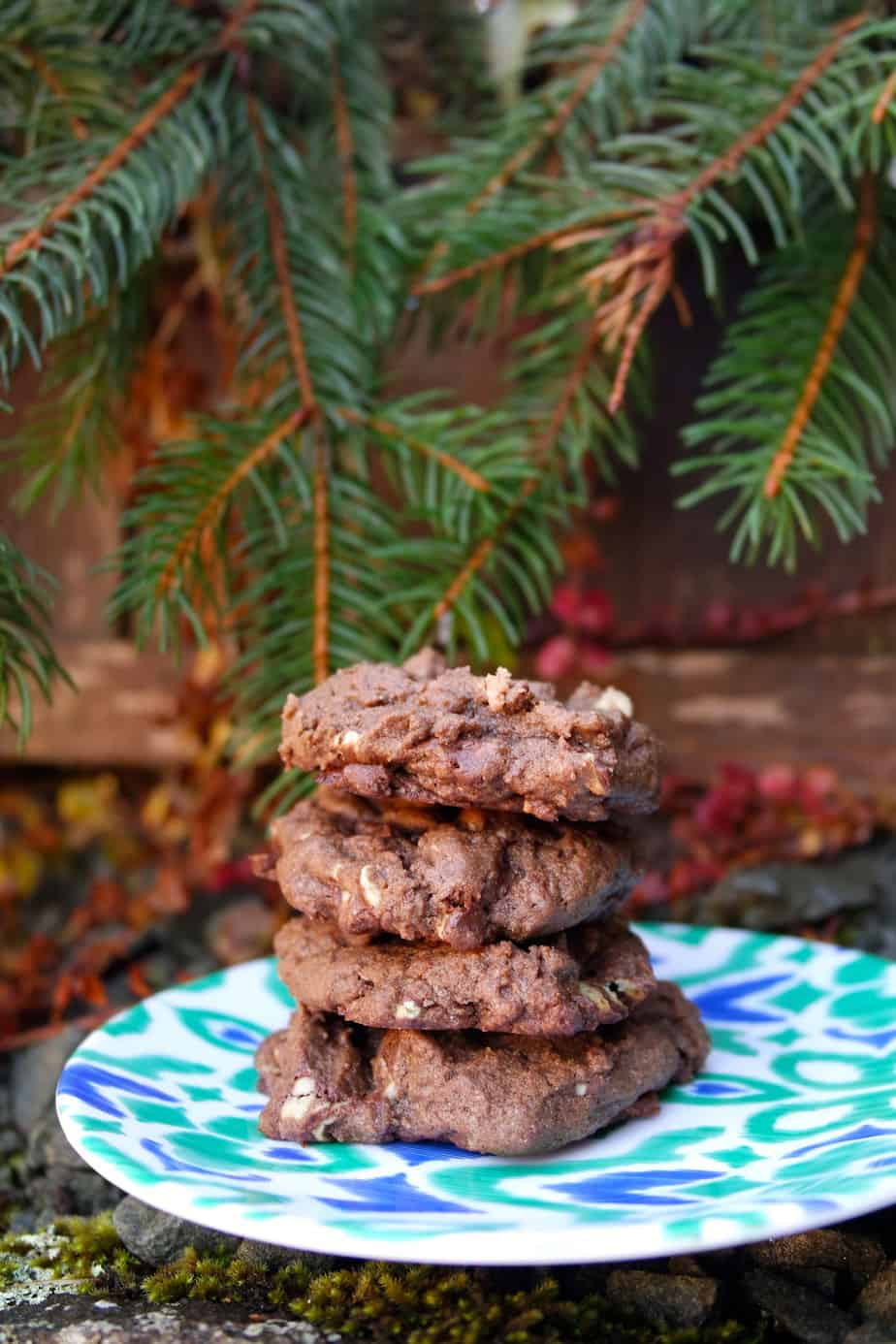 Any mint fan in your home is going to love these soft, moist and chewy cookie. I can not tell you how perfect the ratio of mint to chocolate is here- I love it! The key is using one full 10 oz package of Andes Crème De Menthe Baking Chips. Did I mention how delicious they are?
**You MUST refrigerate the dough for at least 1 hour so the cookies do not spread. Don't omit this step***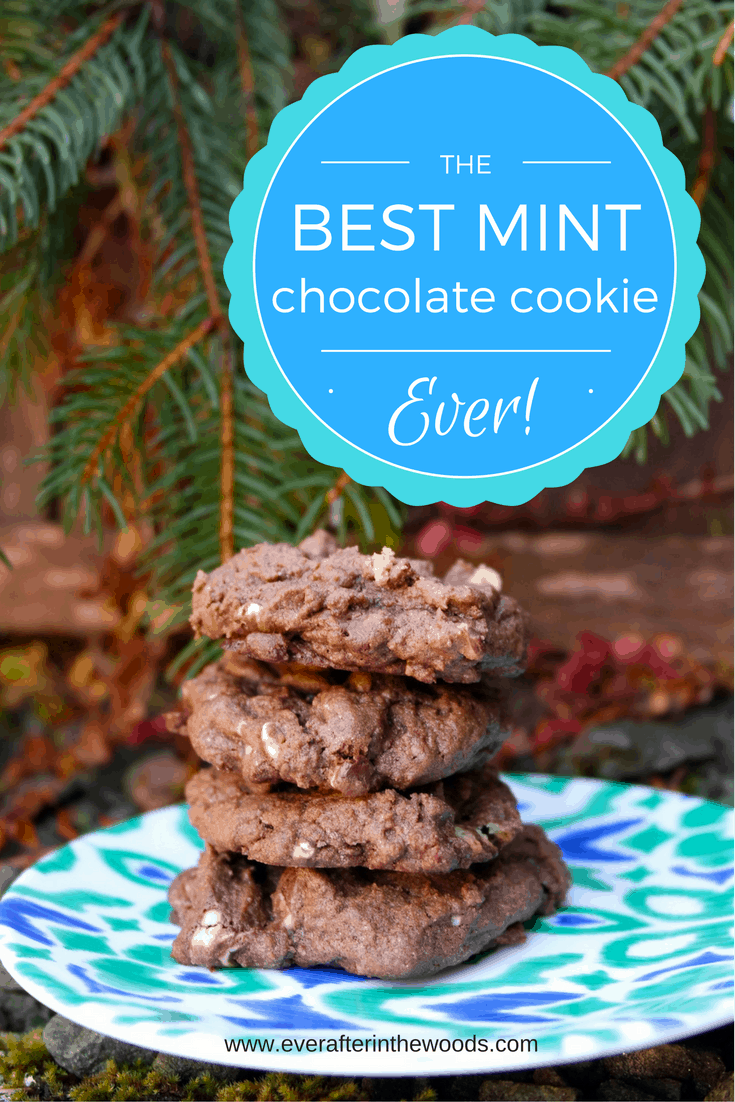 The Best Mint Chocolate Cookie Recipe
INGREDIENTS
2 sticks unsalted butter, room temperature.
1-1/2 cups sugar
3 tsp. vanilla extract
2 eggs
3 TBSP BREWED coffee
2-3/4 cups flour
½ cup cocoa powder
1 tsp baking soda
½ tsp salt
1 10 oz pkg Andes Crème De Menthe Baking Chips
DIRECTIONS
Cream the butter and sugar until light and fluffy.
Add the eggs, coffee and vanilla until combined.
Add the cocoa powder, flour, salt and baking soda.
Mix in the bag of Andes mint baking chips.
Refrigerate dough for at least 1 hour.
Preheat oven to 350.
Place silicone mats to baking sheets.
Scoop tablespoon size balls of dough onto prepared cookie sheets.
Bake for 12 minutes.
Cool completely.
This recipe makes 48 cookies.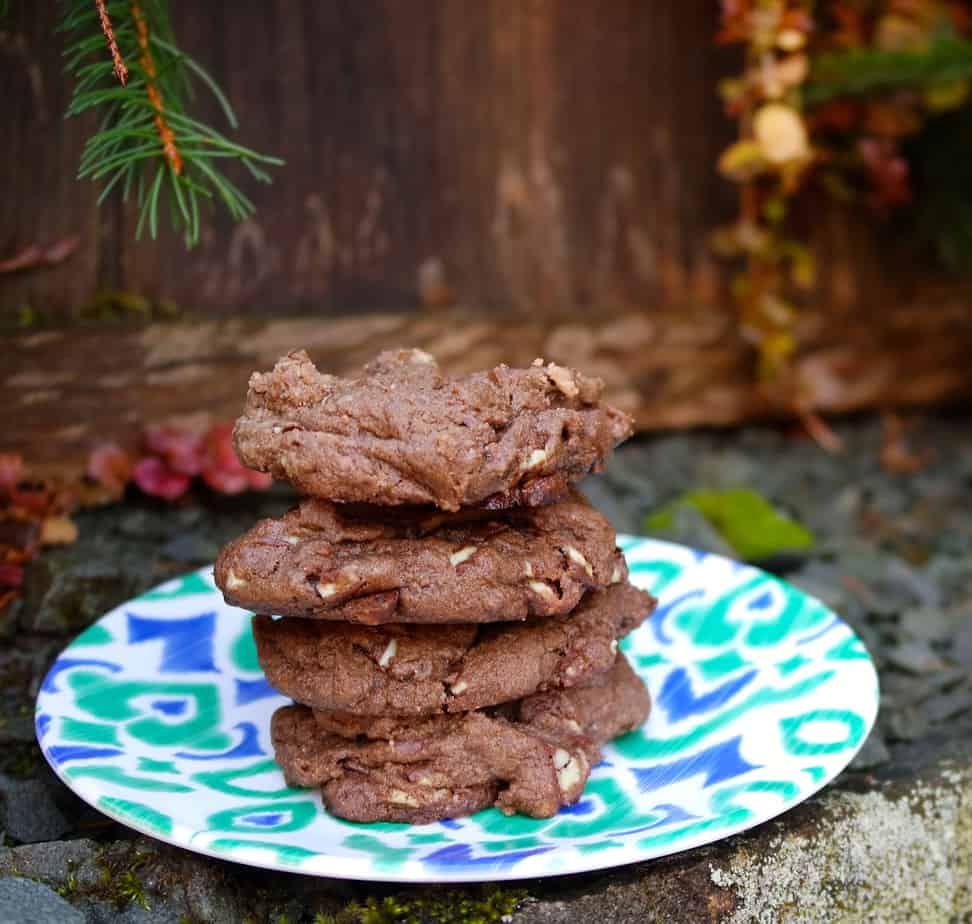 Seriously these are to die for. Your family and friends will be begging you to make them all the time. I promise they will become a holiday staple! Don't skimp on the baking bits either- you want every last minty morsel- so good! You may even want to make these year round.
Looking for other great Peppermint Recipes?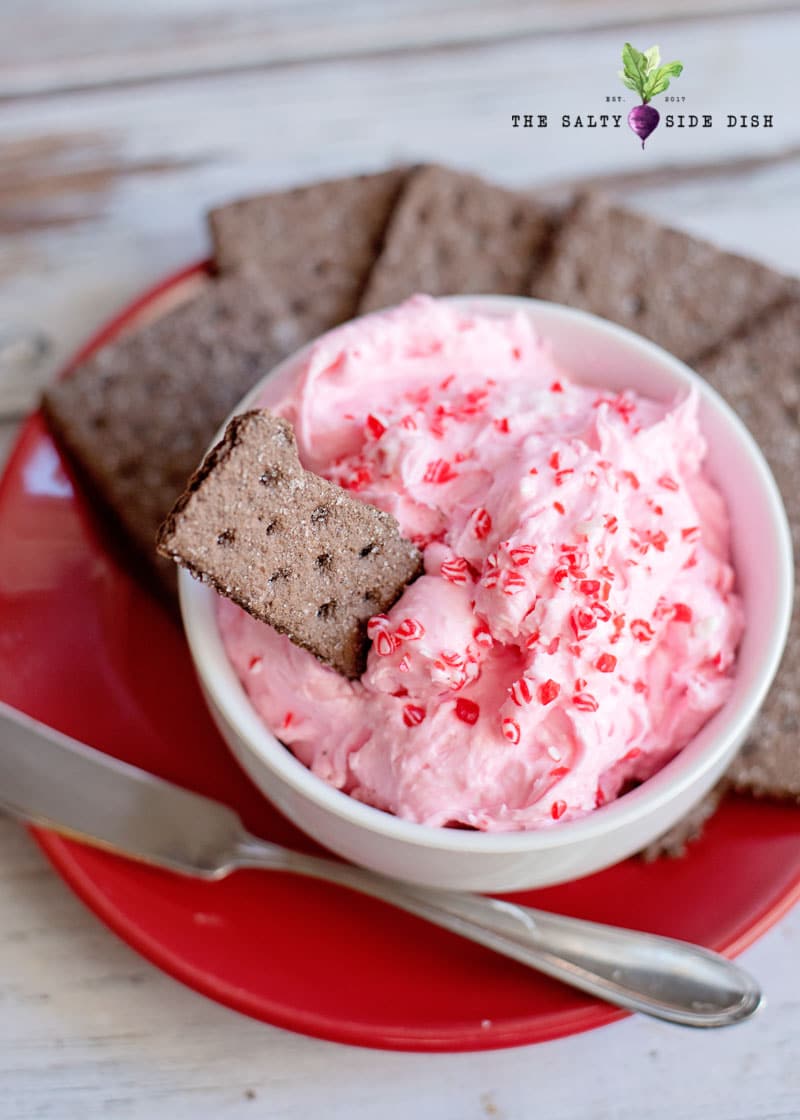 Marshmallow Fluff dip with crushed candy canes make a delicious way to dip, dip, dip and enjoy peppermint perfection this holiday season from Trisha at Salty Side Dish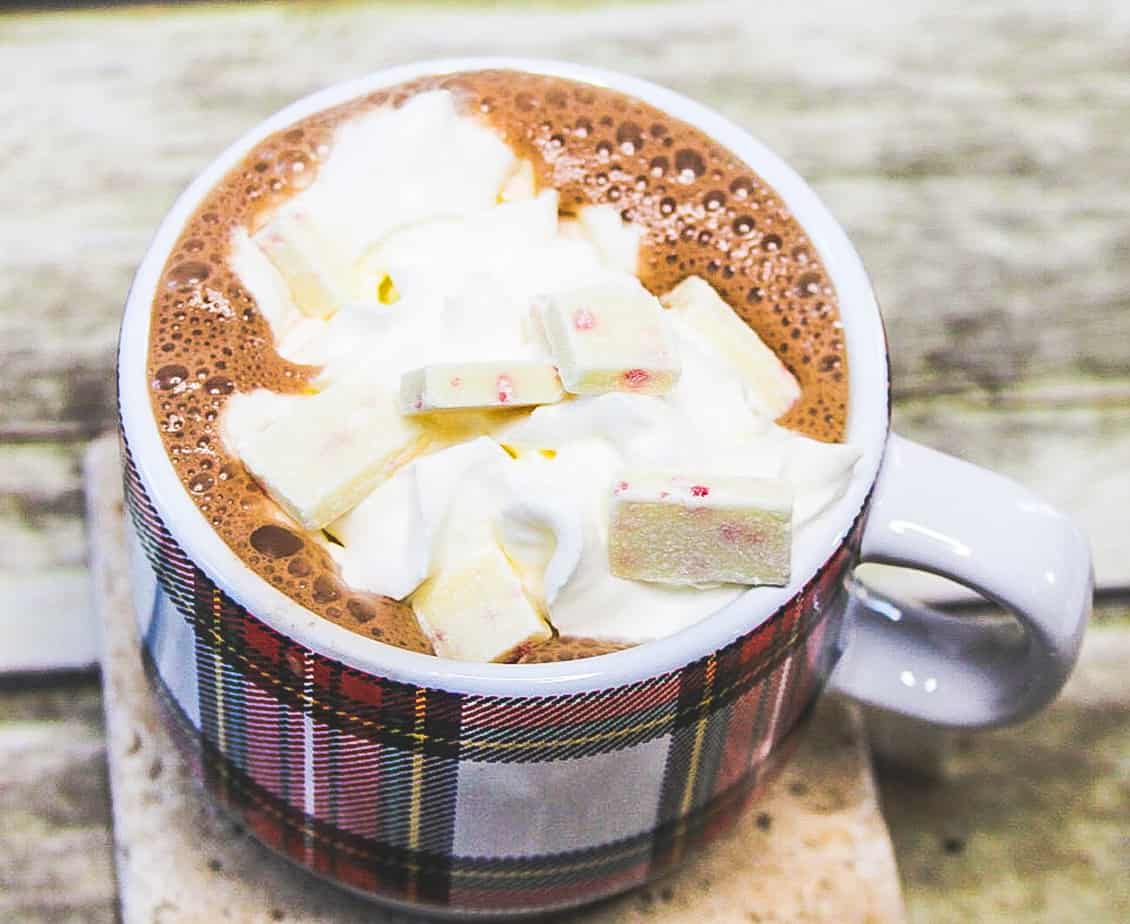 Peppermint Hot Chocolate – Nothing screams holiday than peppermint hot chocolate and making this delicious beverage in  the Vitamix Aer Disc Container is so easy that you will making this delicious and tasty treat.