I have a new and delicious cookie recipe to share with you today. These brown butter cinnamon cookies are so yummy and decadent. When preparing the butter make sure to wait to get the butter brown. You should be able to smell the nutty flavor that it releases.
Try theses brown butter cinnamon cookies today- perfect for Thanksgiving or the holidays too.
Brown Butter Cinnamon Cookies
INGREDIENTS
10 Tbsp. unsalted butter, cubed
2-1/2 cups flour
1 tsp baking powder
1 Tbsp cinnamon
1/2 tsp salt
1 cup sugar
1/4 cup light brown sugar
2 eggs
2 tsp vanilla extract
1/2 cup powdered sugar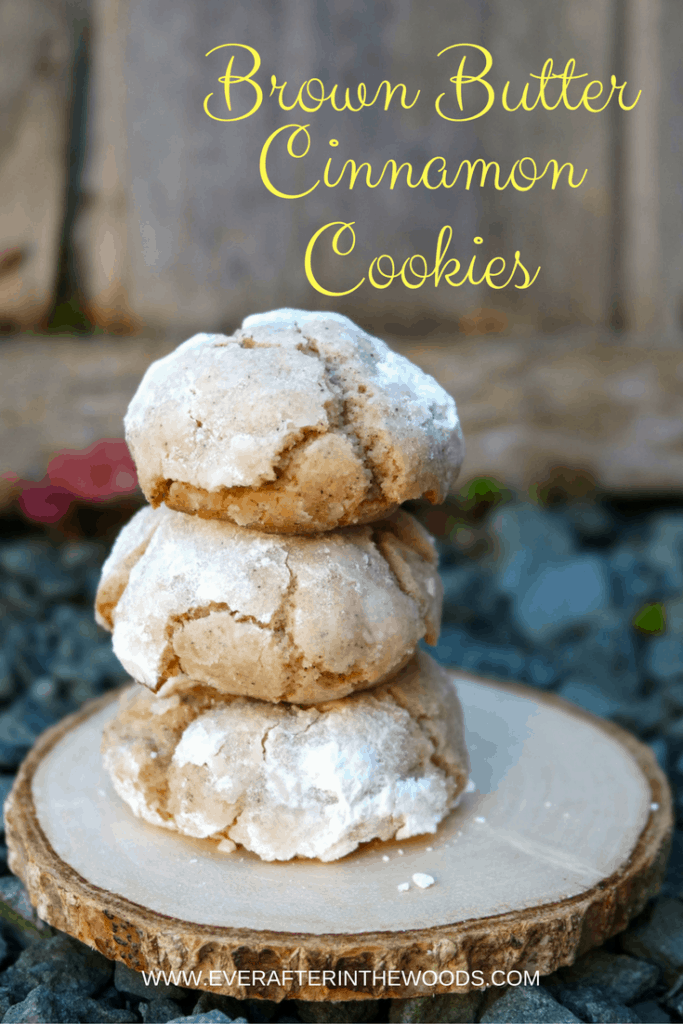 INSTRUCTIONS
In a saucepan over medium heat, melt the butter until it froths. Keep stirring until the butter becomes brown (3 minutes or so). Cool Slightly.
In an electric mixer with paddle attachment, place in sugar and light brown sugar, add cooled butter and mix.
Add in eggs and vanilla to combine.
Slowly add in flour, salt, baking powder and cinnamon.
Refrigerate for 1 hour.
Preheat oven to 350.
Line cookie sheets with silicon mats.
Roll chilled dough into balls about 1 TBSP in size. Roll in powdered sugar and place on cookie sheets about 2″ apart.
Bake for 12 minutes.
Cool completely.