28 Recipe Ideas For Thanksgiving Side Dishes
Holiday feast planning just got a whole lot easier with our collection of 28 Recipe Ideas for Thanksgiving Side Dishes! From classic staples to creative twists, we've got your side dish game covered. Elevate your holiday table with these delicious recipes.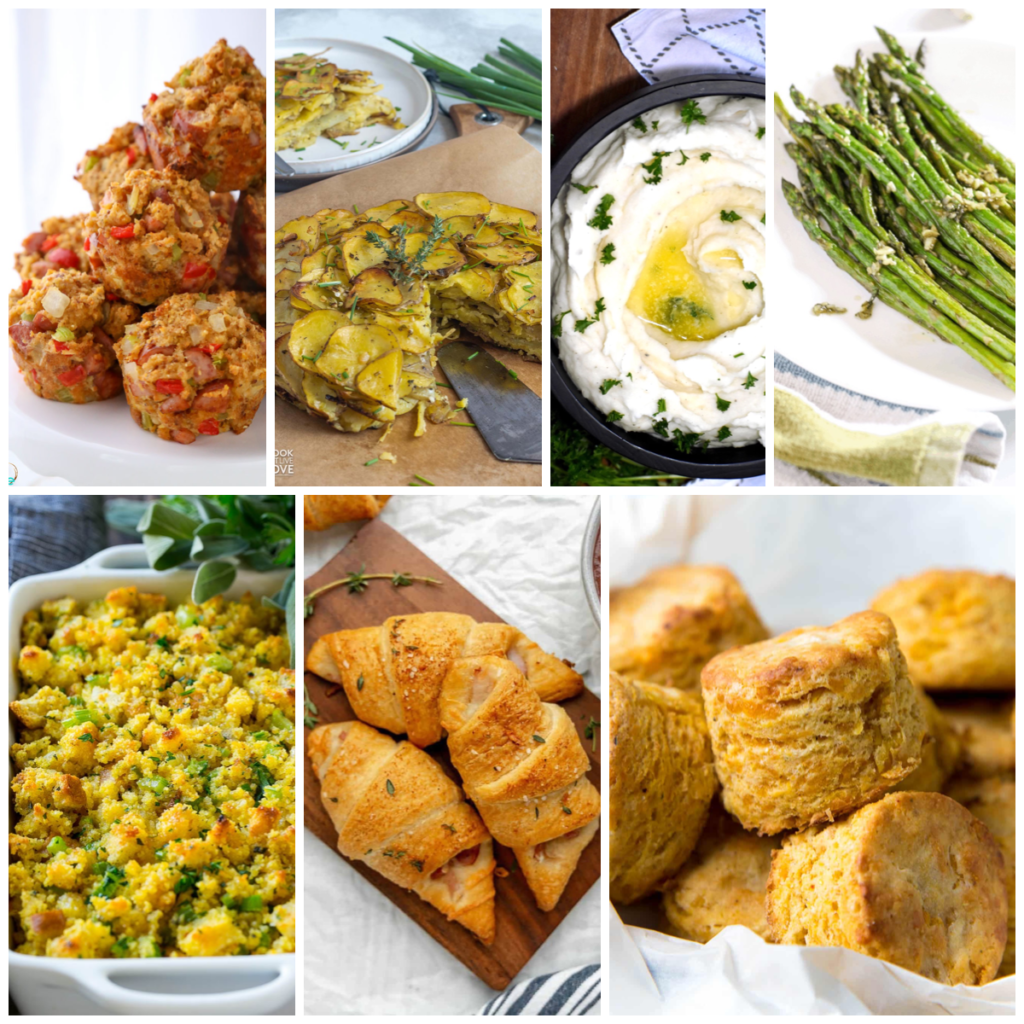 Best Thanksgiving Side Dishes
Classic Recipe Ideas For Thanksgiving Side Dishes
Side ideas for Thanksgiving dinner have to include the classics like Sweet Potato Casseroles! The best part is the crunchy pecan streusel topping! It adds a tasty crunchy contrast to the soft potatoes and marshmallows.
Everyone will adore Rosemary Thyme Mashed Potatoes. Creamy, fragrant, and full of flavor, they're the perfect addition to any meal. Taste the herbs in every bite!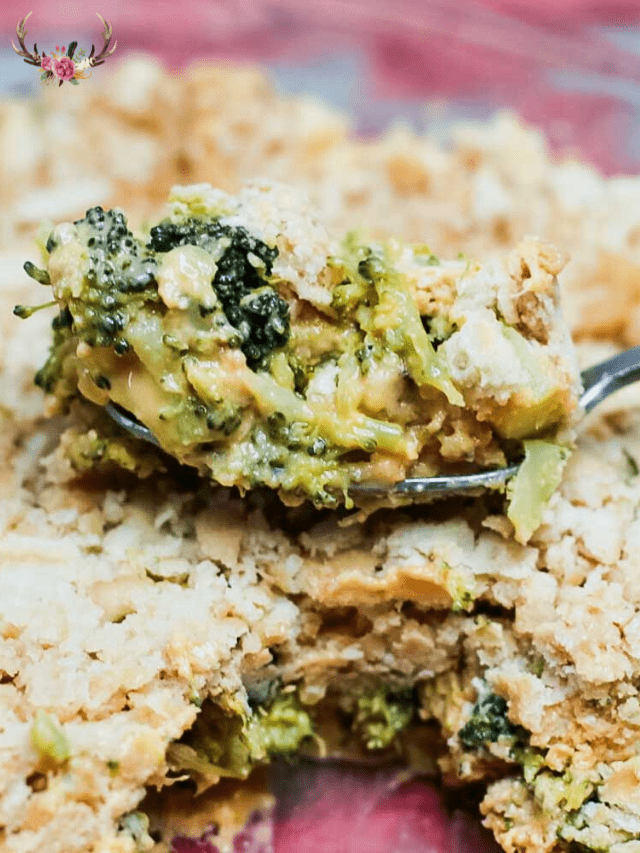 Thanksgiving side dishes like this Cheese & Broccoli Casserole are sure to be the first to go! A perfect mix of creamy cheese and tender broccoli!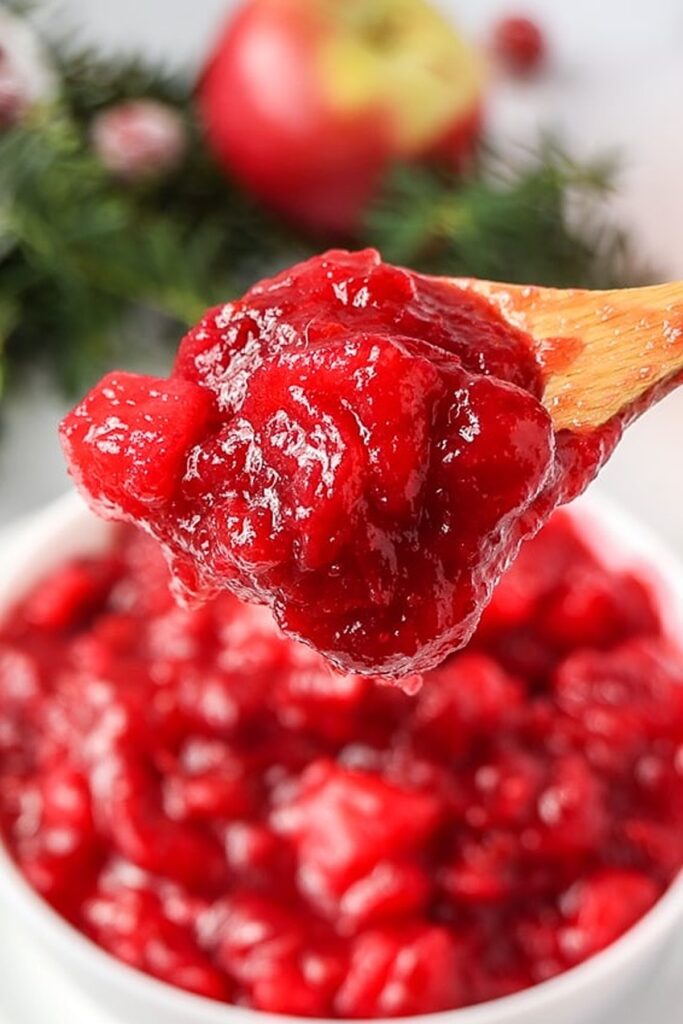 Serve up Gordon Ramsay's exquisite Cranberry Sauce, now in a shortcut version! Skip the caramelizing but keep the incredible flavors. Discover how to elevate your holiday feast effortlessly.
Impress your guests at the dinner table with these homemade Sourdough Dinner Rolls infused with aromatic rosemary. The perfect complement to any meal, these rolls are a delicious twist on a classic. Share the love for freshly baked bread!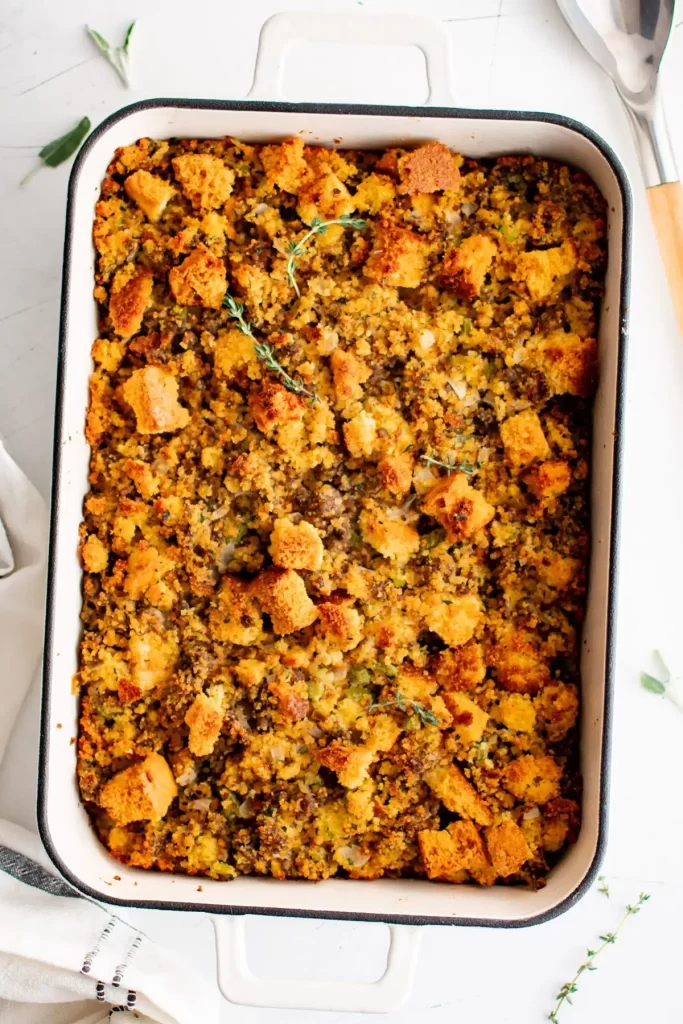 Ideas like Cornbread Dressing are absolutely delicious as a side for Thanksgiving dinner! Add a taste of home to your holiday feast! Featuring sweet cornbread, savory Italian sausage, and herbs! It's an easy-to-make crowd-pleaser that'll have everyone coming back for seconds.
Try Something Different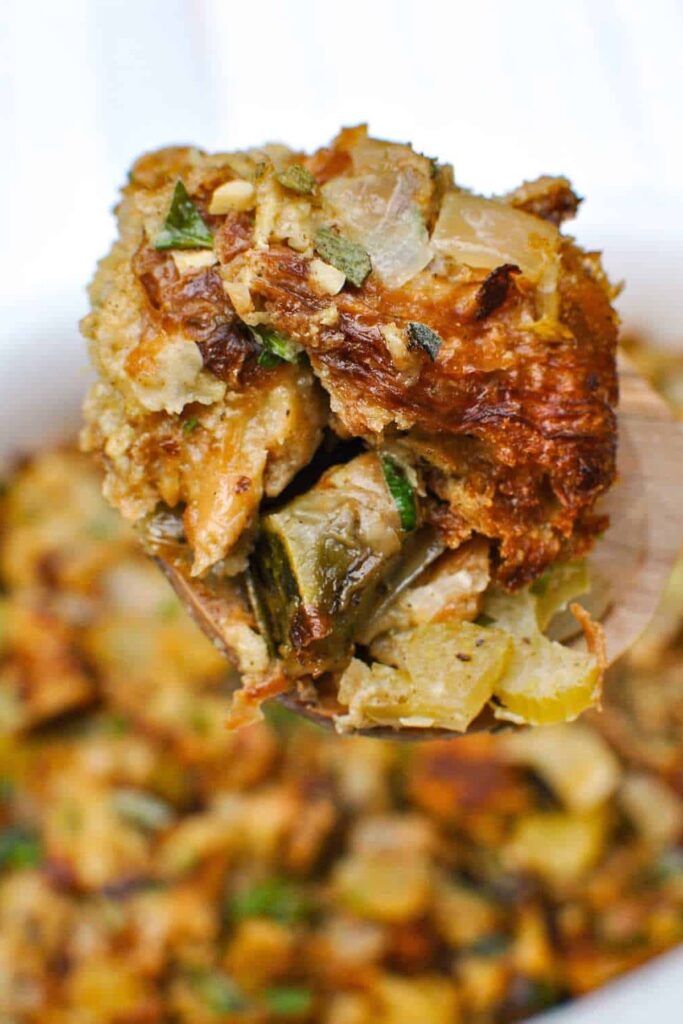 Thanksgiving side dishes like this Seafood Croissant Stuffing are sure to impress this year! It's a recipe idea that everyone will devour! This recipe idea is so delicious I could make an entire meal out of it.
Looking for the perfect holiday dip? Goat Cheese Tomato Dip is where it's at! This creamy and tangy condiment is the perfect appetizer. Combined with cream cheese and Monterey jack as well it becomes super luscious and creamy!
Turn your pulled pork leftovers into a crispy, flavorful side! These Pulled Pork Fritters are the ultimate savory appetizer. Try the recipe and make the most of your Thanksgiving dinner. Using pancake mix at the batter it's the sweet and savory combo everyone loves during the holidays.
Indulge in the ultimate comfort food during the holiday with Macaroni & Cheese Casserole, with a delicious twist – savory pork! Creamy, cheesy, and oh so satisfying. The leftovers make a great next day lunch as well.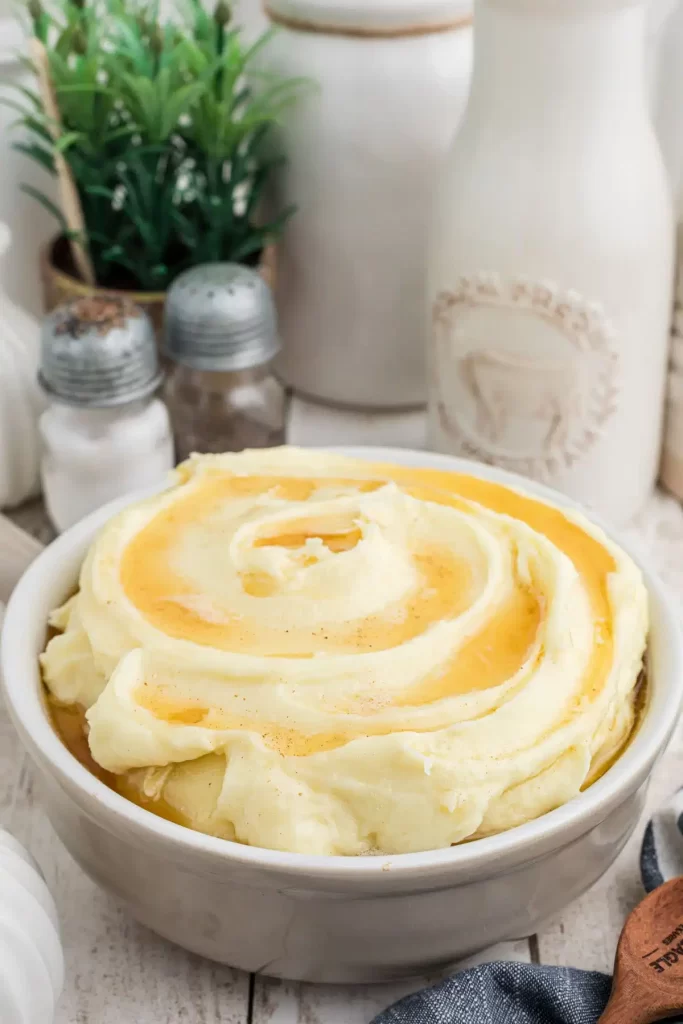 Thanksgiving side dishes like Amish Mashed Potatoes are a twist on a classic favorite! It's a must try recipe idea that is sure to be a hit. The nutty browned butter on top really makes it stand out.
Vegetable Appetizers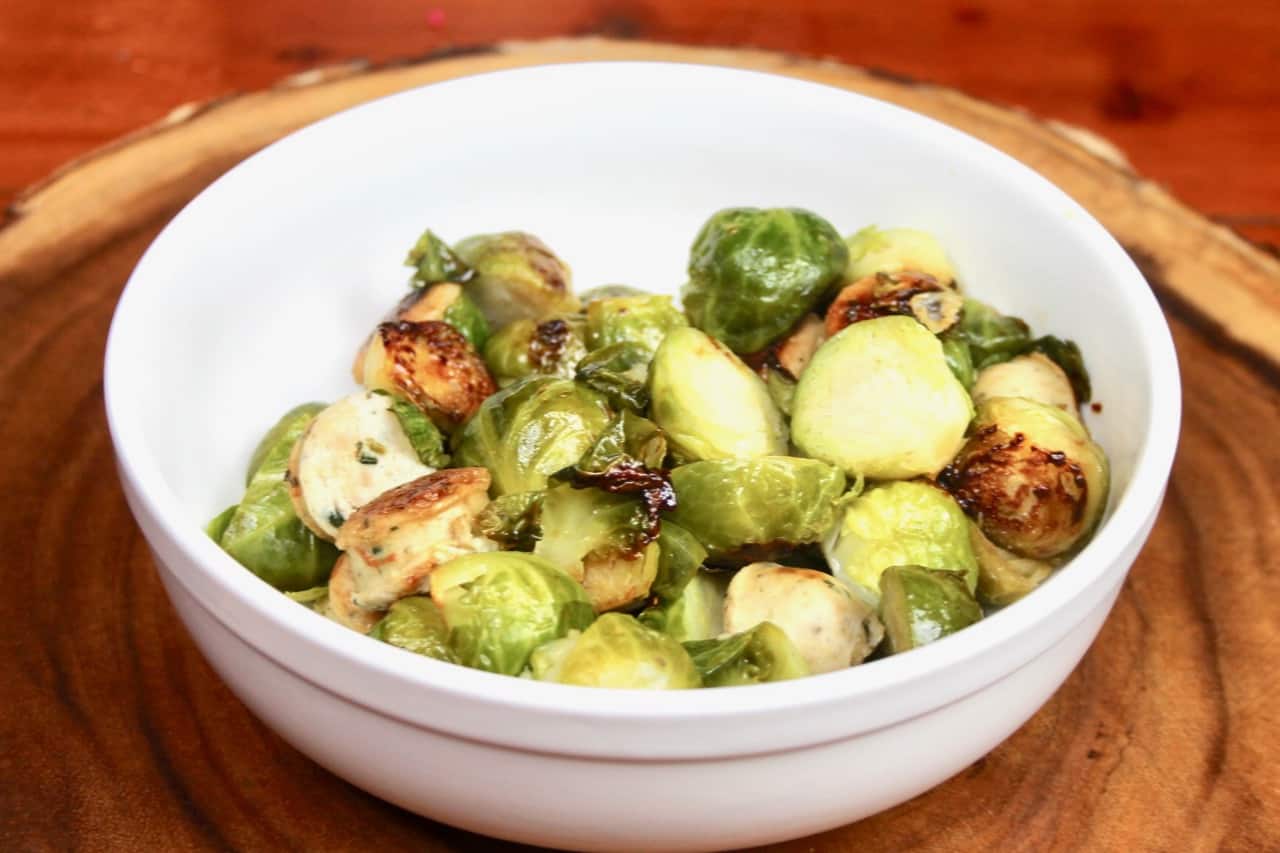 Brussel Sprouts are just the dinner side idea you must add to the menu! Everyone will fall in love with the crispy caramelized leaves and tender sprouts!
Unlock the heart and soul of Southern cuisine with this mouthwatering Southern Cornbread Dressing recipe. Savor the rich, comforting flavors of the South in every bite. It's a must-try for your next family gathering!
Fall is here, and so is the cozy comfort of Baked Acorn Squash Slices! Featuring acorn squash, orange zest, pomegranate arils, and pumpkin seeds, and spices!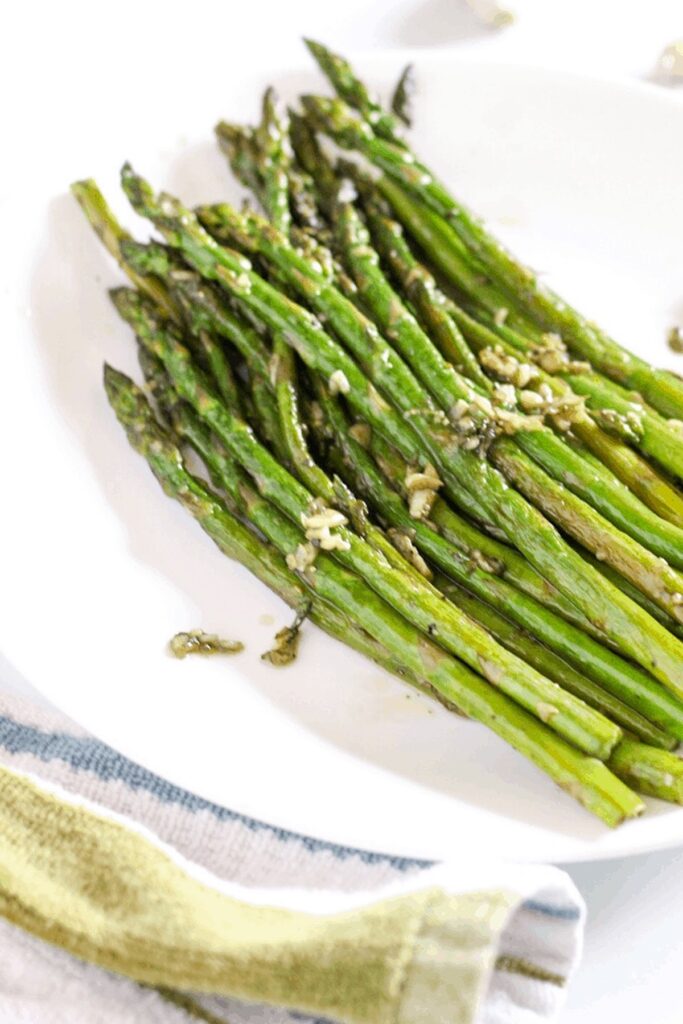 Thanksgiving side dishes with Asparagus are my favorite recipe ideas. Asparagus is such an underrated vegetable! It's delicious and packed with nutrients!
Get ready to elevate your cornbread game with this Double Cornbread with Red Pepper recipe! The perfect blend of sweet and savory, it's a delightful twist on a classic favorite.
Roasted Pumpkin with Creamy Goat Cheese is a Thanksgiving must try appetizer! This dish is a symphony of flavors that's perfect for cozy autumn evenings with family.
Best Ideas For Kids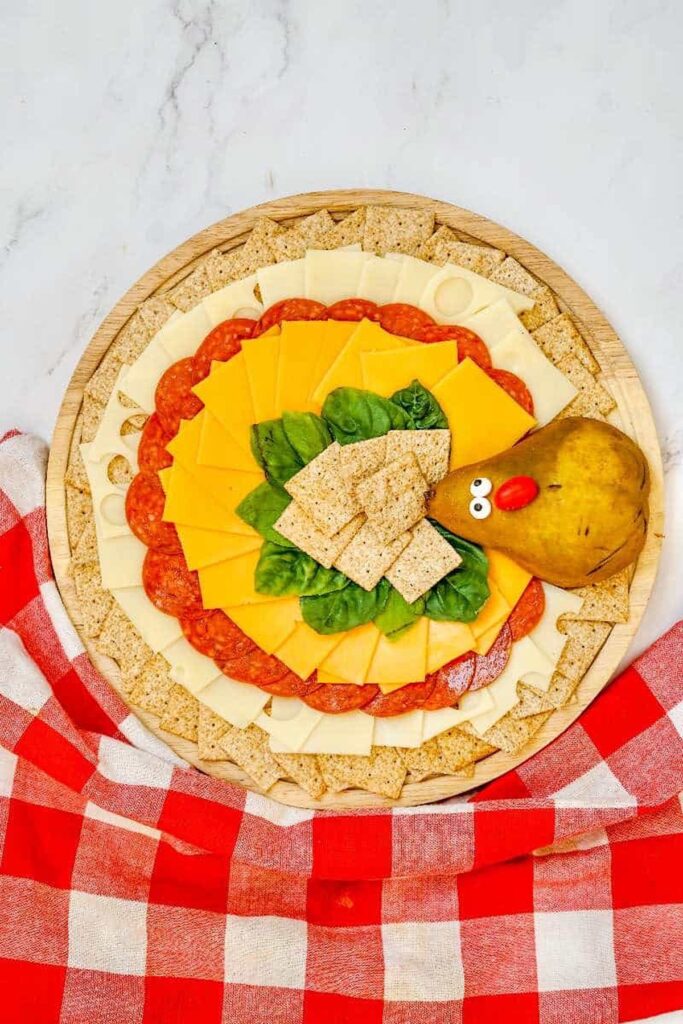 Make your Thanksgiving gathering extra special with a Turkey Charcuterie Board for both kids and adults! Follow the simple steps to create a fun and festive platter! Let's get creative!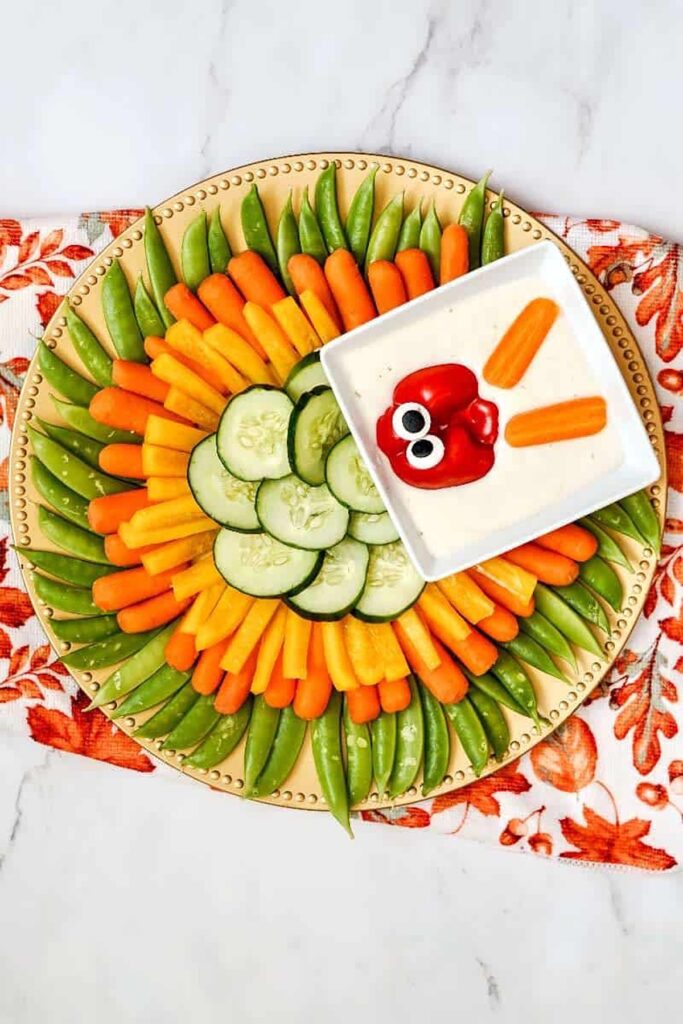 Gobble up this Turkey Shaped Vegetable Tray! All you need are some fresh in season vegetables like cucumbers, bell peppers, carrots, and tomatoes. Serve it with some ranch dipping sauce and you're good to go!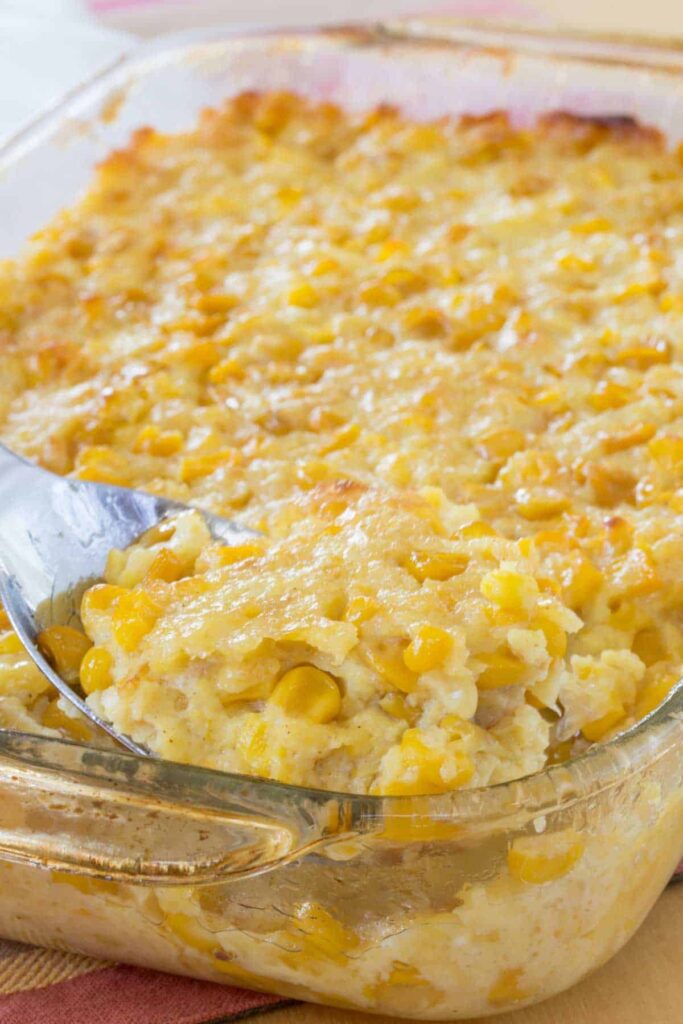 Thanksgiving side dishes like this Corn Pudding will surely keep the kids satisfied! It's so creamy and hearty you won't believe it's naturally gluten free!
Wrap up your day with a taste of comfort! These Baked Ham & Cheese Crescent Rolls are the perfect blend of savory ham and gooey cheese, all bundled in a flaky crescent roll. It's an easy, scrumptious treat the whole family will adore.
Try some muffin ideas with dinner this Thanksgiving! Perfectly portioned and packed with flavor, they're a savory twist on a classic favorite. Get ready for a mouthwatering experience!
Our Top Picks
Get a taste of the South with this mouthwatering Southern Squash Casserole! A delicious blend of tender squash, cheesy goodness, and a crispy topping. It's comfort food with a Southern twist. Y'all ready for a helping?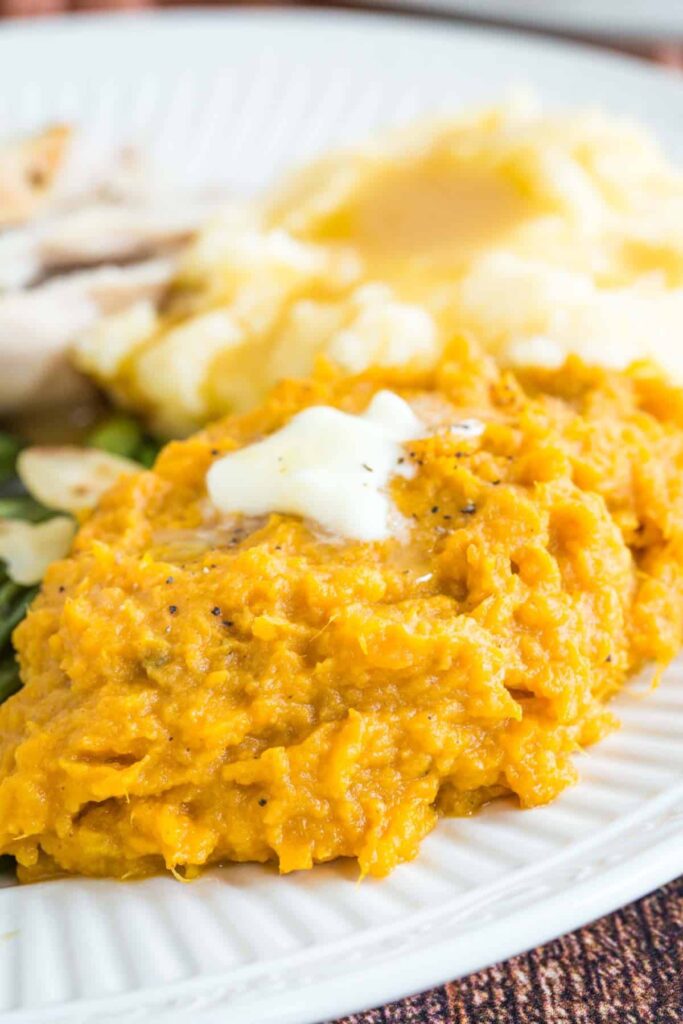 Everyone will adore these creamy and utterly delicious Mashed Sweet Potatoes. Perfectly sweet, velvety, and a hint of savory – they're the ideal comfort food for any occasion. What's your secret to the perfect mash?
Fall flavors meet in perfect harmony with this delightful Butternut Squash with Cranberries recipe. Sweet and savory, it's the ultimate seasonal side dish. Try it for your next autumn gathering if you can't wait for Thanksgiving!
If you're looking for Thanksgiving side dishes with Goat Cheese, look no further! Featuring russet potatoes, cream, butter, spices, and delicious goat cheese!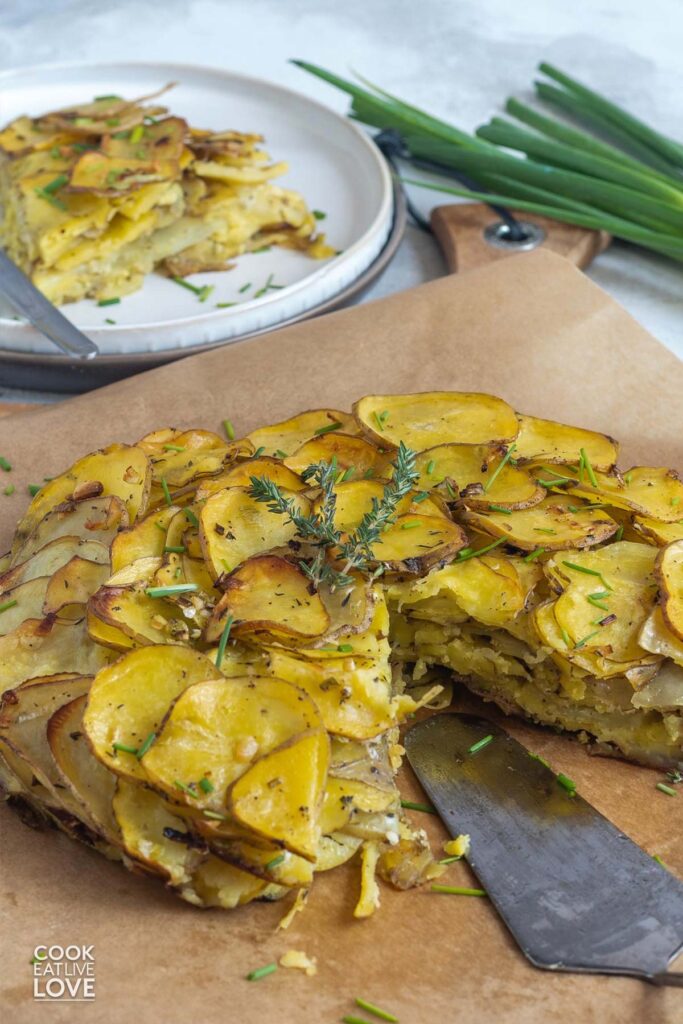 Add some rustic elegance to the Thanksgiving table with our Potato Galette. A symphony of thinly sliced potatoes, savory herbs, and a golden crust that's sure to impress.
These Cornmeal Cheddar Biscuits are the perfect balance of savory and satisfying. Whip up a batch and experience the warm, cheesy, and slightly crumbly goodness for yourself. A biscuit-lover's dream come true!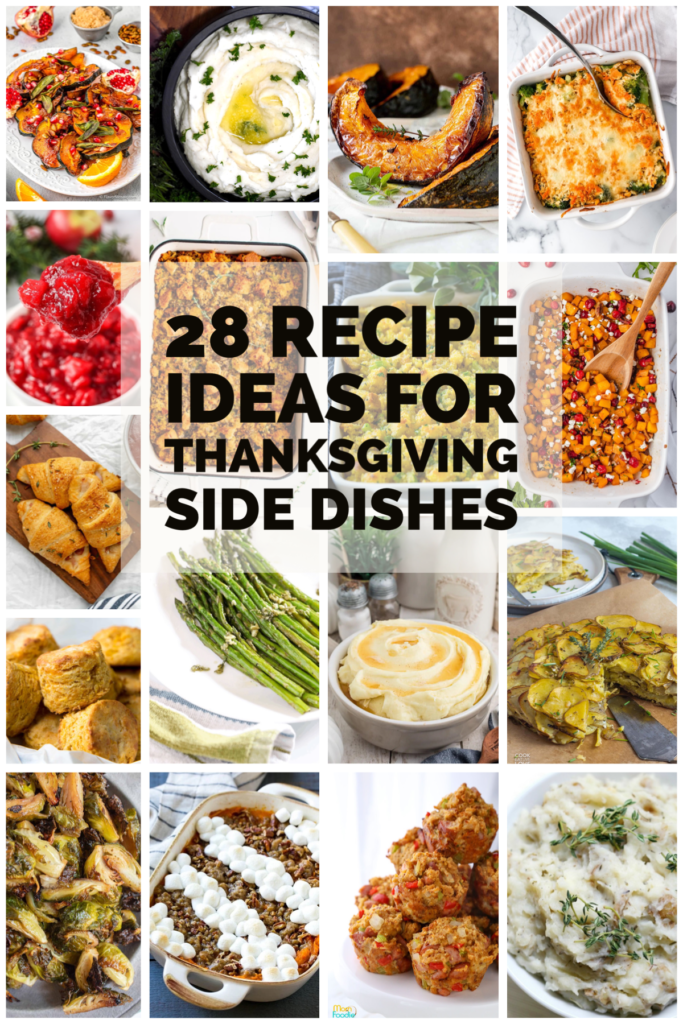 FAQ
What Are The 3 Most Popular Thanksgiving Side Dishes?
Mashed Potatoes: Creamy, buttery mashed potatoes are a staple on many Thanksgiving tables.
Stuffing (or Dressing): Whether it's cooked inside the turkey (stuffing) or prepared separately (dressing), the blend of bread, herbs, vegetables, and often sausage is a must-have for many Thanksgiving meals.
Cranberry sauce, whether homemade or canned, is a sweet-tart side that provides a contrast to the richness of the turkey and other dishes. It's a traditional and beloved part of Thanksgiving dinners.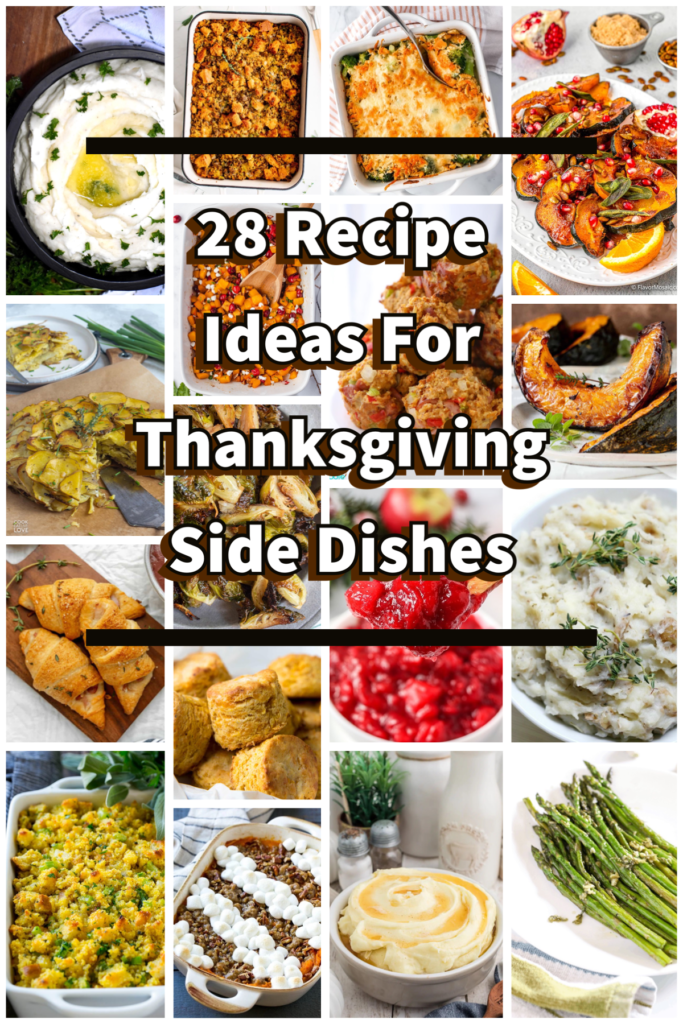 We hope you enjoyed this list of 28 Recipe Ideas for Thanksgiving Side Dishes! From classic favorites to innovative twists, we've got all the delicious accompaniments to make your holiday meal unforgettable. Which one will steal the show at your table?