Counting down the days 'til Christmas with 29 Fun and Easy Christmas Desserts! Get ready to sweeten up the season with these delightful treats. Which one will you try first?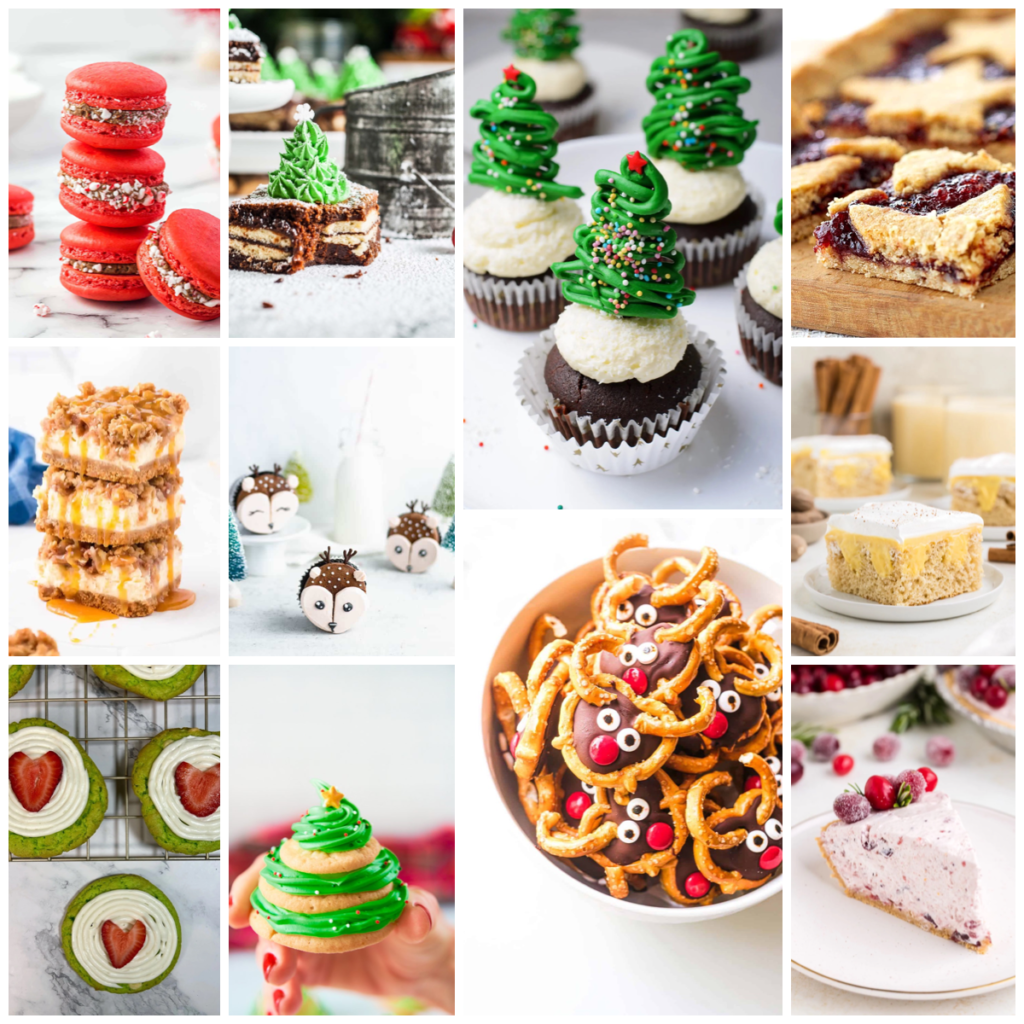 29 Fun and Easy Christmas Desserts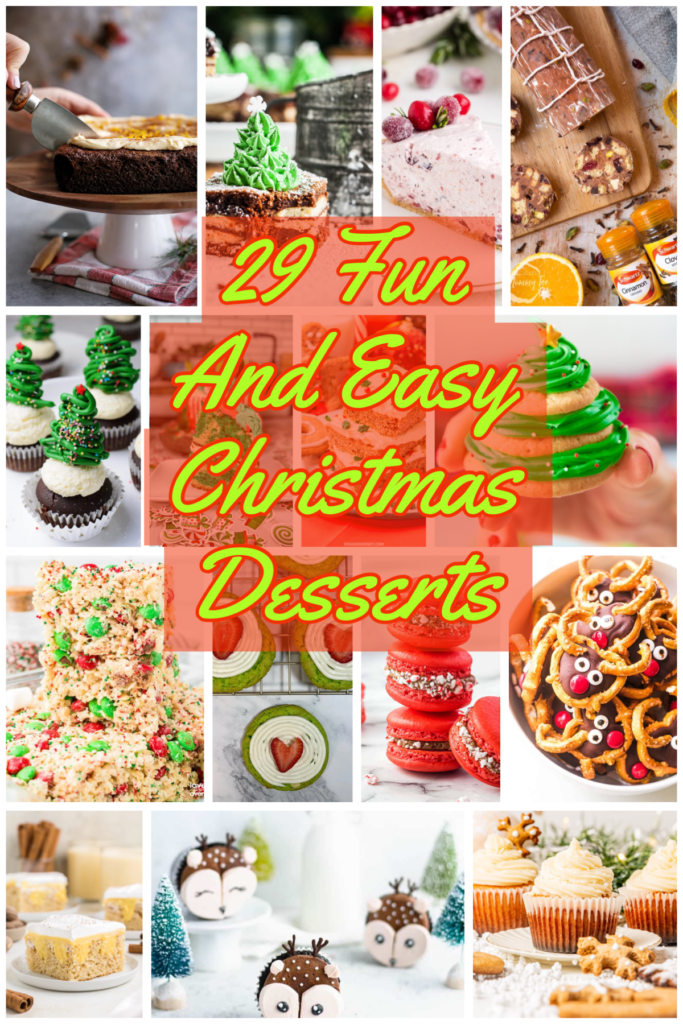 Fun & Whimsical Easy Christmas Desserts
Feeling a little Grinchy this holiday season? No worries, these Grinch Christmas Cookies are here to steal your heart (not your presents)! Made with box cake mix and fresh strawberries.
Celebrate the sweetest season with our Box Mix Christmas Layer Cake! A delightful blend of convenience and homemade charm, this cake is perfect for busy bakers and festive gatherings. Just mix, bake, and decorate!
Looking for fun and easy Christmas desserts? Tis the season for sweet indulgence! Christmas Rice Krispie Treats are back, and they're here to spread some holiday cheer. These treats are not your ordinary Rice Krispies; they're decked out in their festive best with a colorful twist.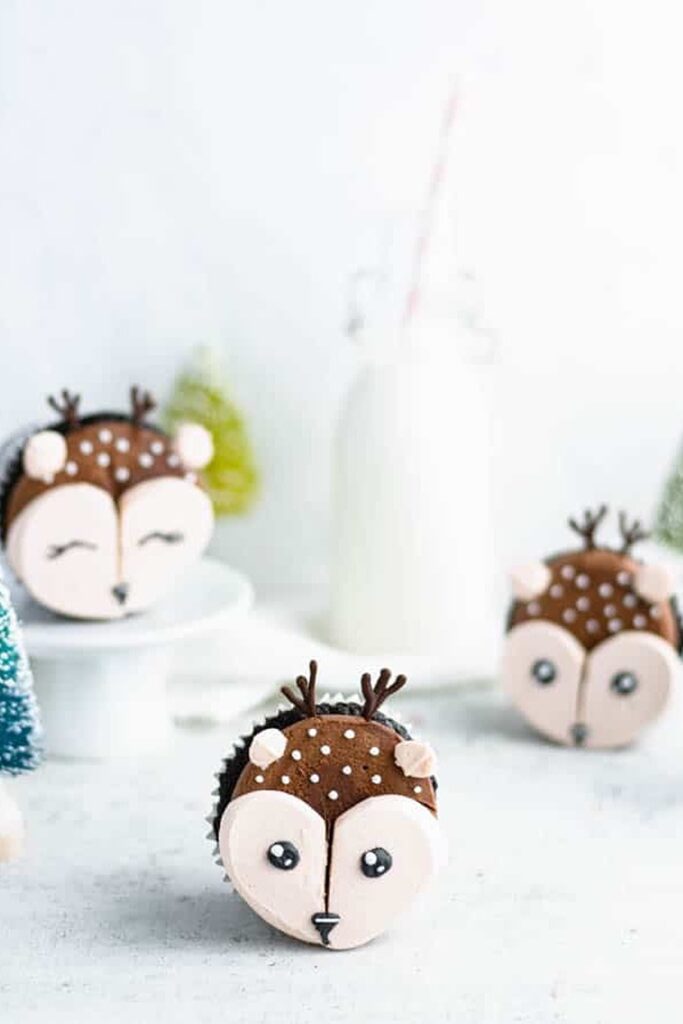 These all-frosting Reindeer Cupcakes require no fondant! Add a touch of whimsy to your dessert table this season with these adorable reindeer treats. They're not only delightful to look at but also a joy to eat!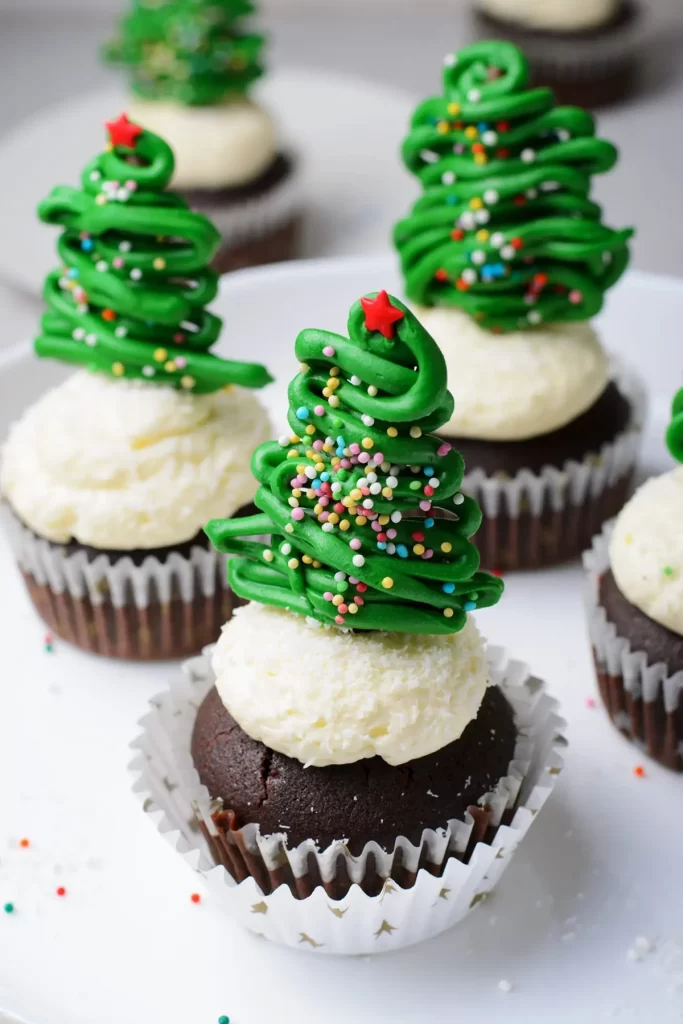 Indulge in the magic of the season with our adorable Chocolate Christmas Tree Cupcakes! These sweet creations are the epitome of festive charm, featuring moist chocolate cake and a swirl of homemade vanilla buttercream that's simply delightful. It's the perfect holiday treat to share with your loved ones!
These treats are not just tasty; they're Grinch-approved! All you have to do is melt the caramel over the pretzels in the oven. Then dip them in green candy melts before garnishing with a tiny red heart sprinkle!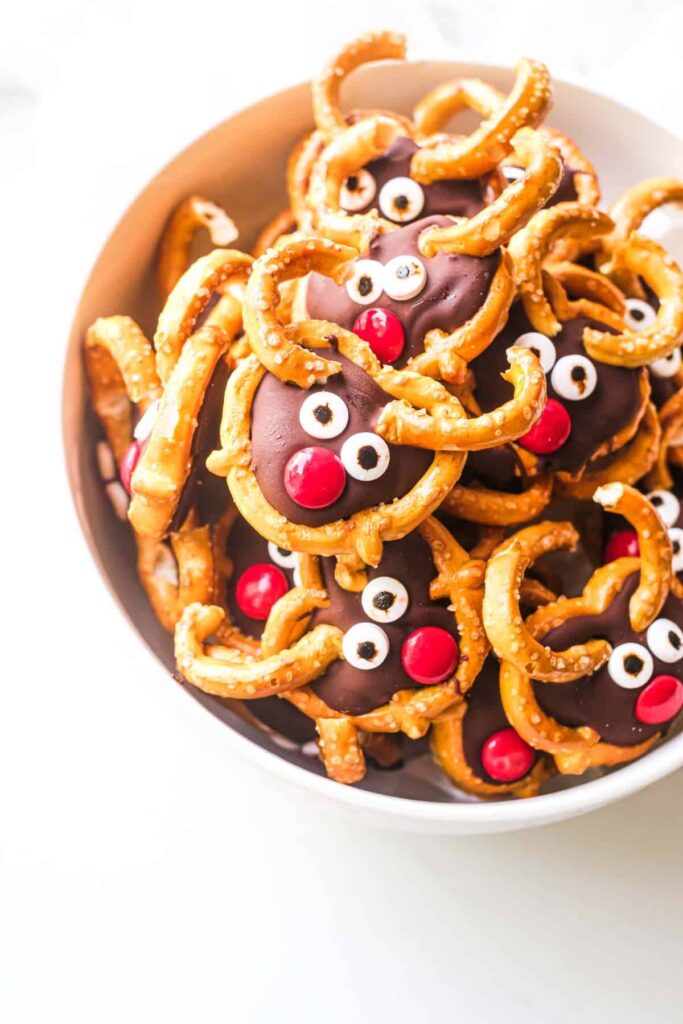 Looking for a festive holiday treat to whip up with the little ones? These 4-ingredient Reindeer Pretzels are a delightful and easy-to-make option! Not only are they a hoot to create, but they also double as a perfect edible holiday gift!
Elegant & Classic Treats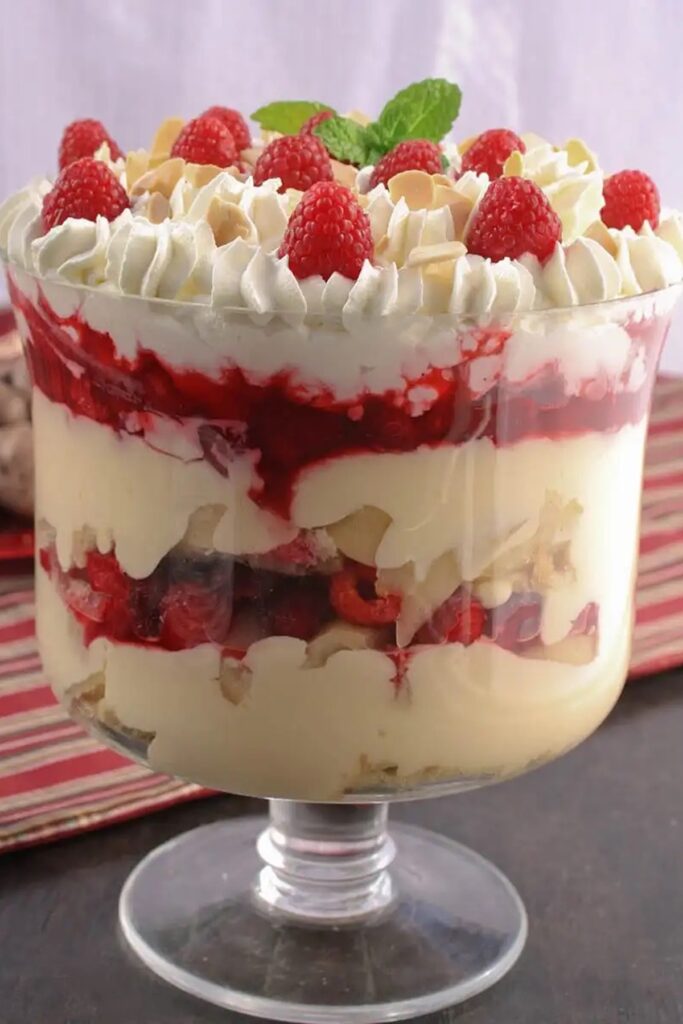 Indulge in a timeless holiday tradition with an English Christmas Trifle! Layers of sponge cake, custard, berries, and whipped cream come together for a taste of yuletide magic.
This Yule Log with Chocolate Ganache is the perfect sweet escape this holiday season. Let the warm, rich flavors wrap you in the spirit of joy.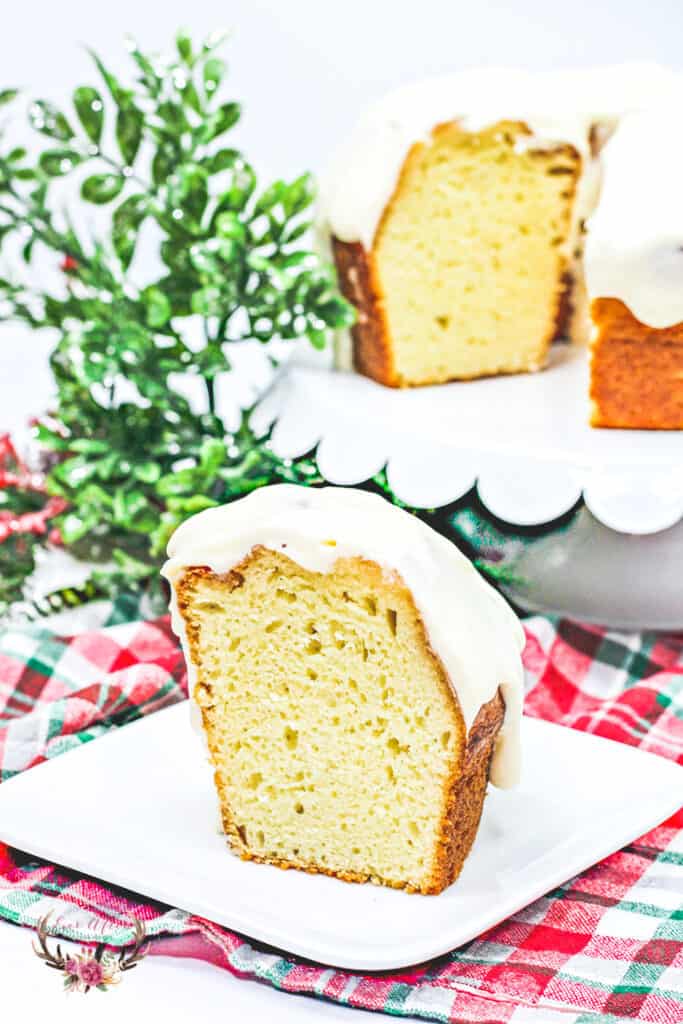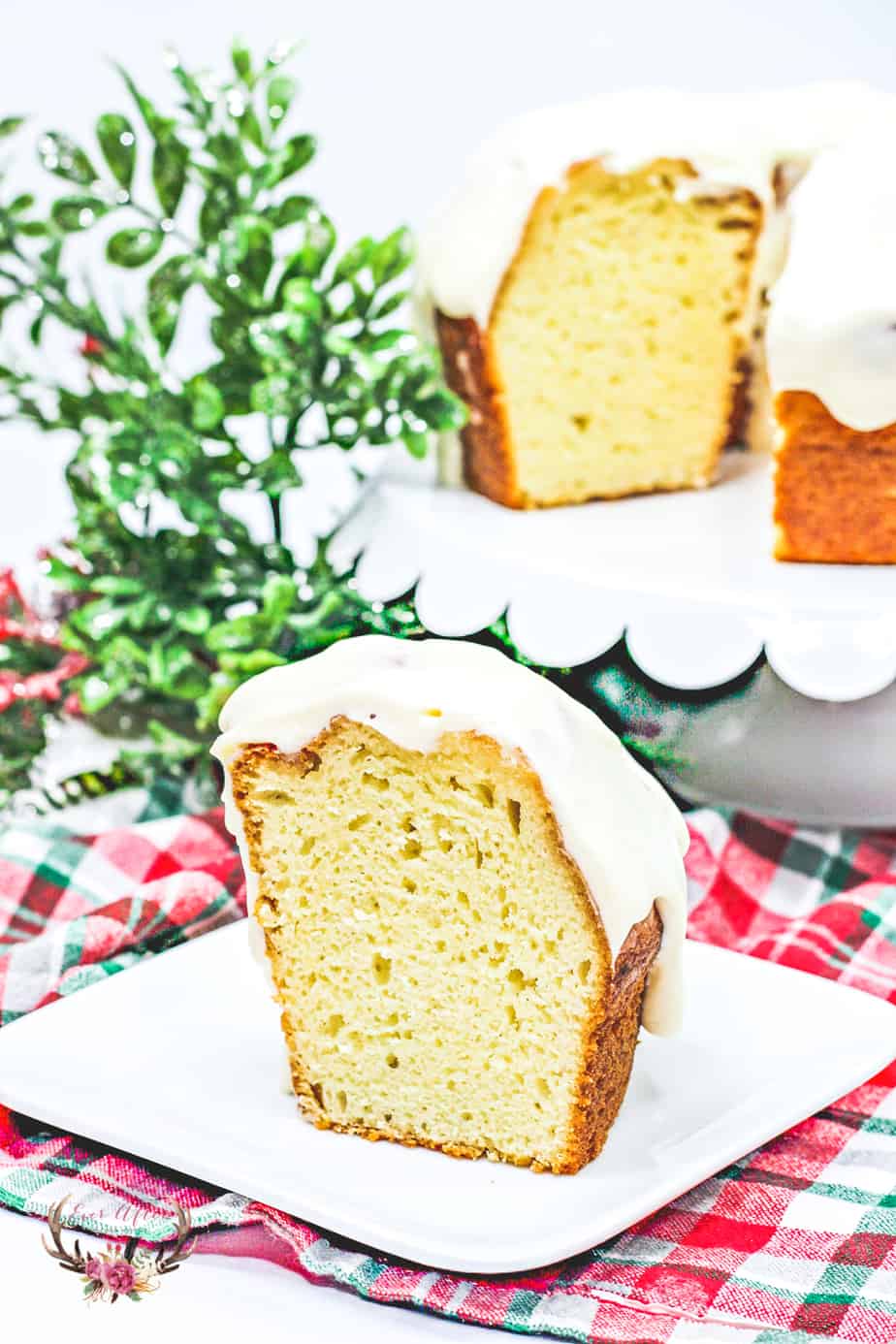 Get ready to savor the cozy flavors of the season with Eggnog Pound Cake! This moist and rich cake is like a warm holiday hug for your tummy. Perfect for bringing the festive spirit to the whole family.
Try some fun and easy Christmas desserts for your next bash. Sweet meets heat with this Spicy Raspberry Linzer Tart! The crust features a mouthwatering combination of Graham cracker crumbs, butter, and cinnamon!
This Cheesecake Stuffed Gingerbread Cake is a comforting embrace of spiced goodness with a delightful surprise inside. Dive into the perfect blend of flavors and textures. It's the ultimate cozy treat!
Take a holiday escape with Caramel Apple Cheesecake Bars! These indulgent treats are a perfect mix of caramel, apples, and creamy cheesecake.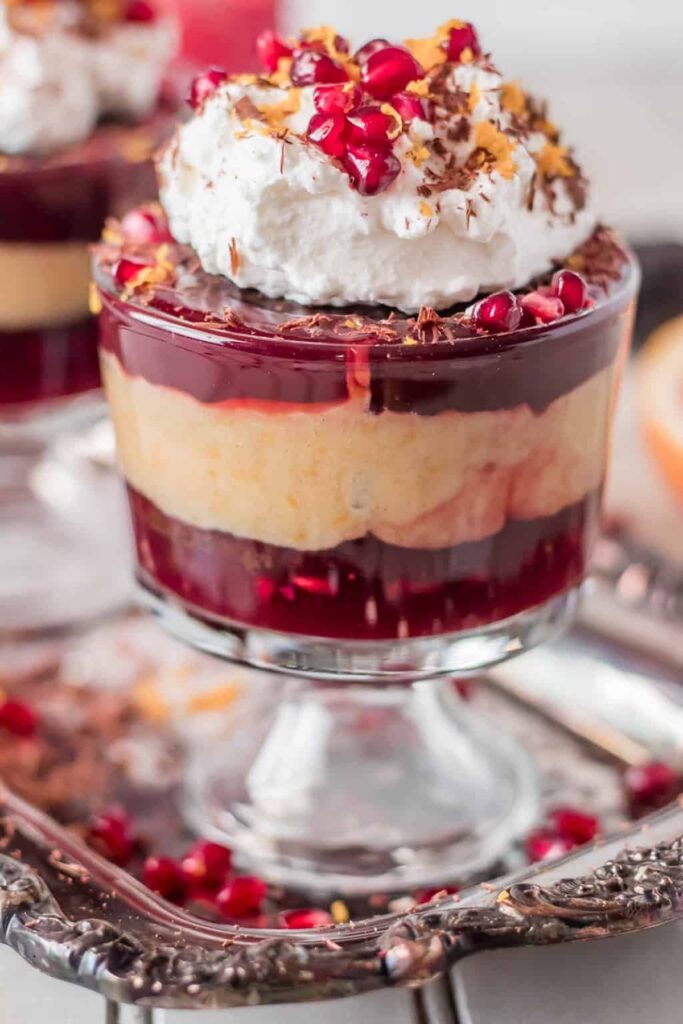 Indulge in a taste of Mexico with the delectable Mexican Chocolate Trifle! Layers of rich chocolate, cinnamon-kissed cream, and a hint of chili! Christmas just got a little spicier.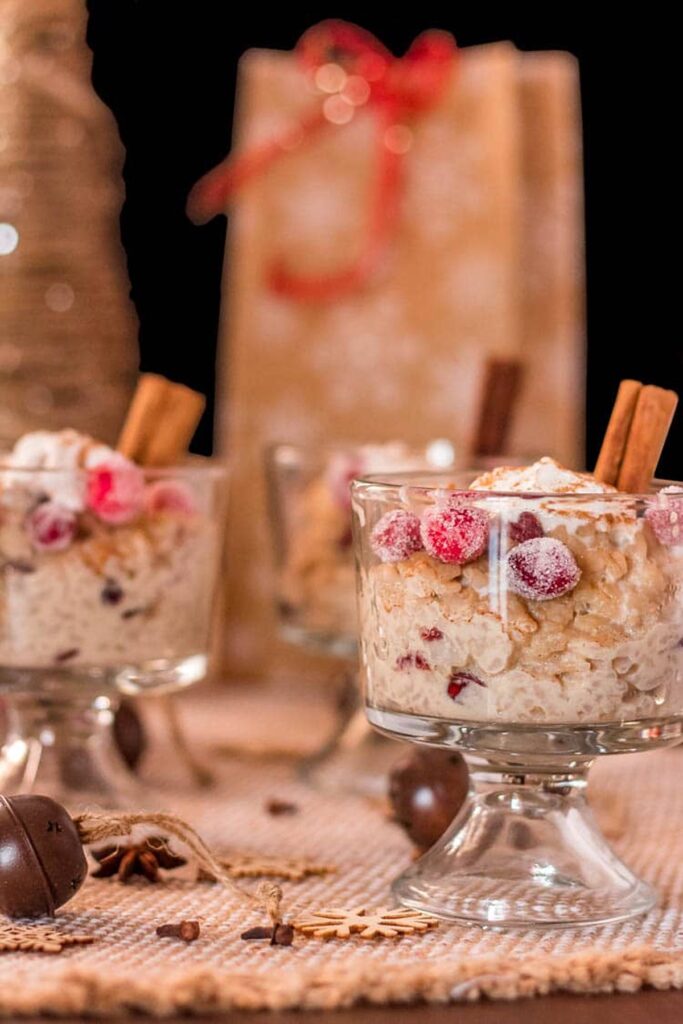 Discover the sweet side of tradition with Arroz Con Dulce! This classic Puerto Rican dessert is sure to be a hit during the holiday!
Best Dessert For A Party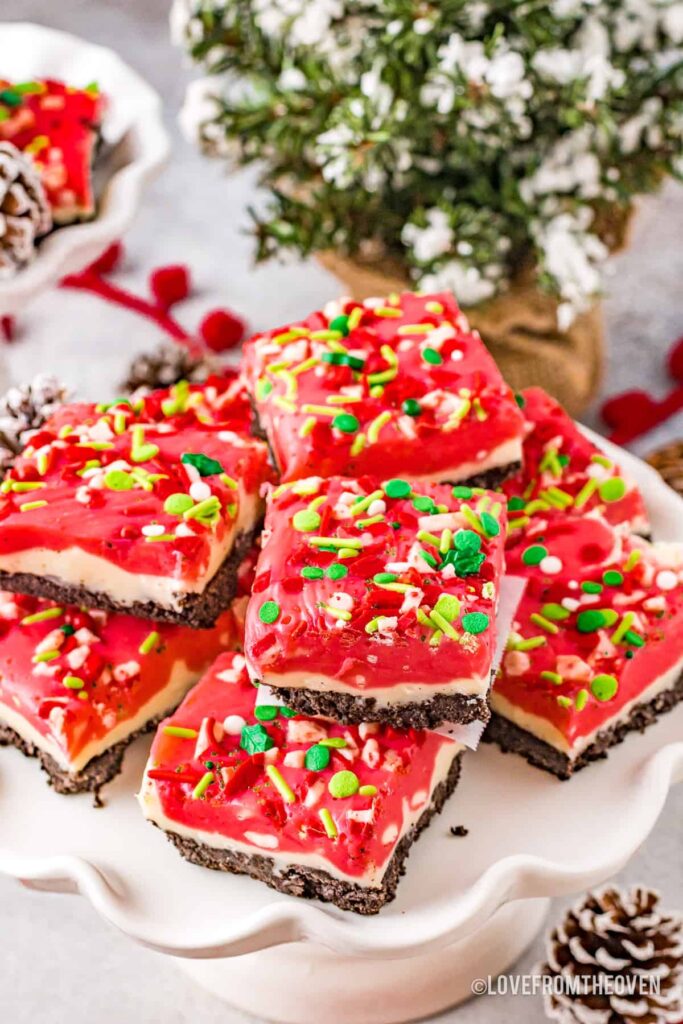 Fun and easy Christmas desserts like fudge are always a hit. The holiday season just got a whole lot sweeter!
Get ready to spread some holiday cheer, one delicious bite at a time! These Cake Mix Christmas Cupcakes feature a vanilla base and red and green frosting.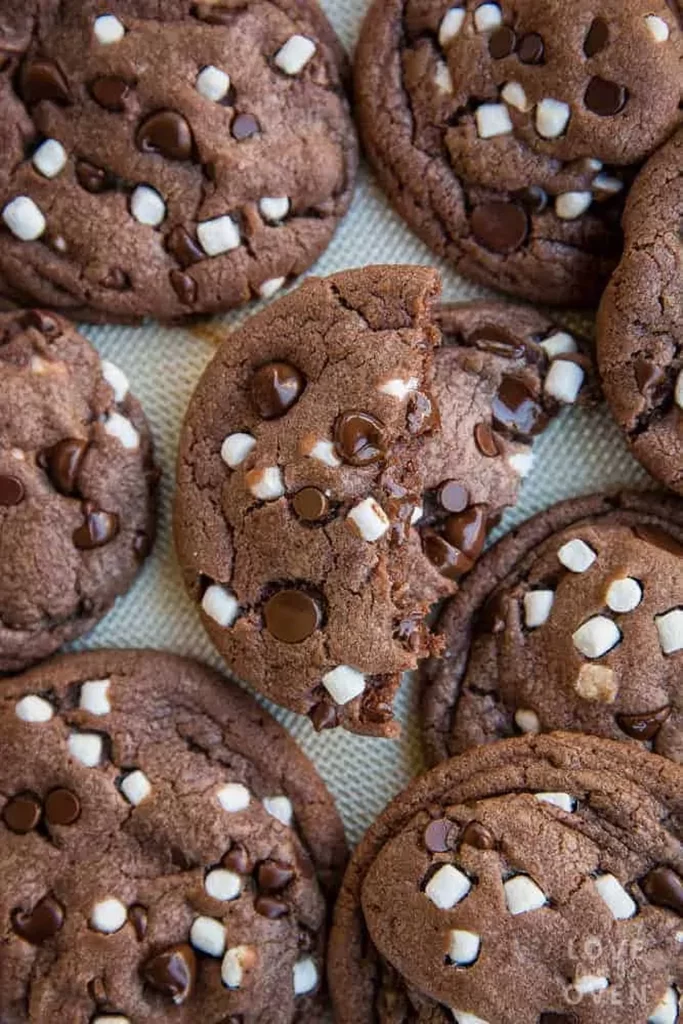 Hot Chocolate Cookies – the perfect treat to warm your heart this season. The best part is the tiny marshmallows in every bite. Dive into a world of chocolatey bliss!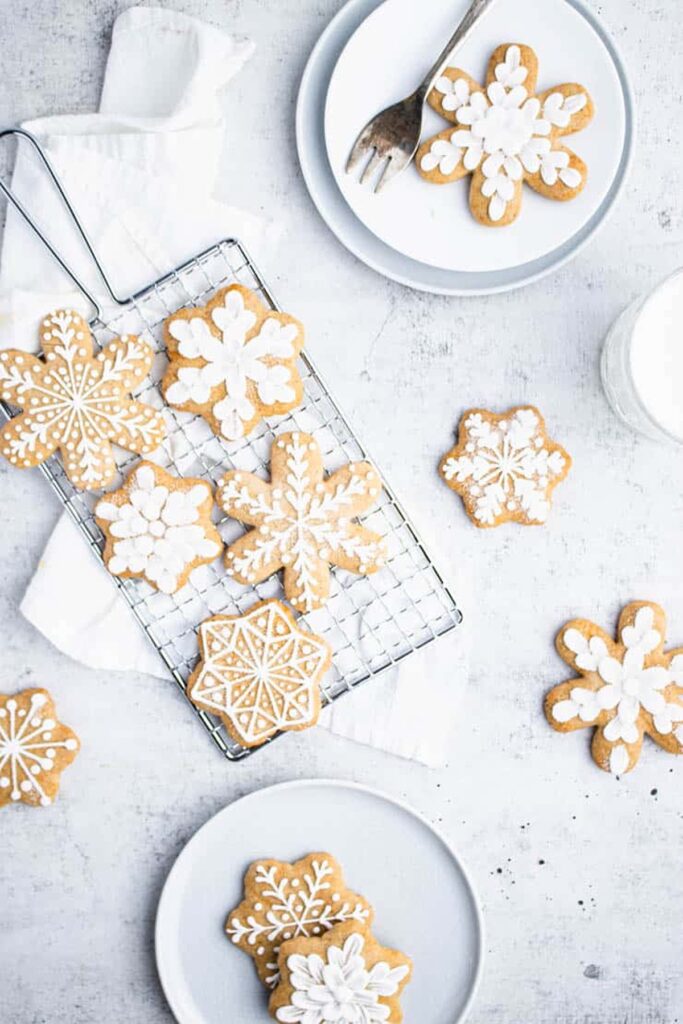 Spice up your holidays with a taste of Norway! These traditional Norwegian gingerbread cookies, known as pepperkaker, offer the perfect blend of spice and sweetness. Experience the warmth of Scandinavian traditions in your kitchen this holiday season.
Fun and easy Christmas desserts like brownies always pack a punch. It's super easy to pipe the green frosting trees on top.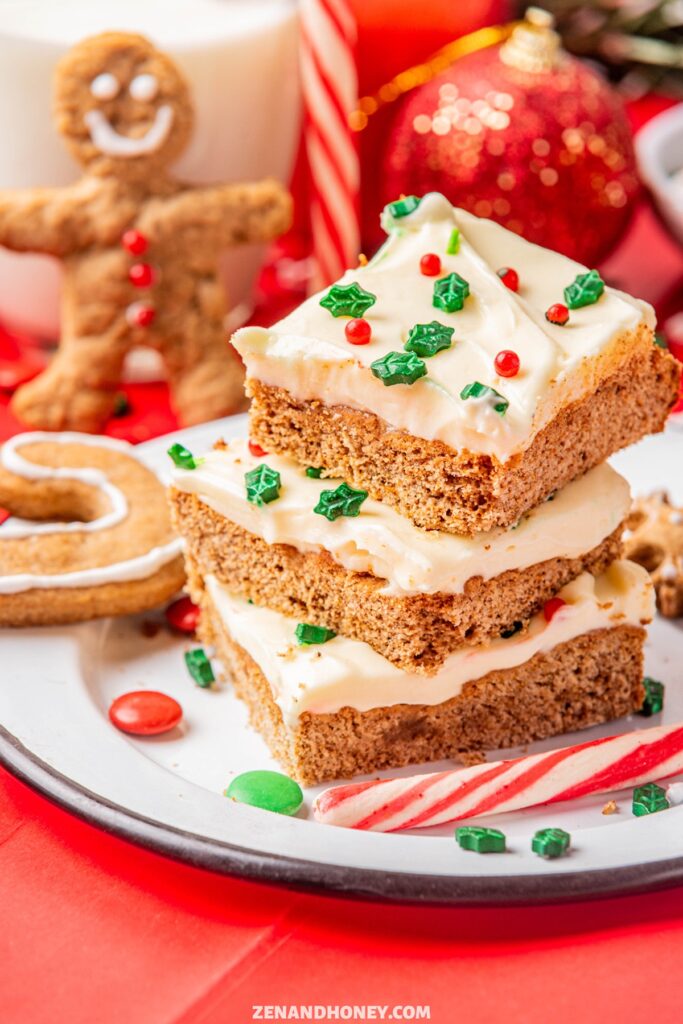 Embrace the holiday spirit with our scrumptious Gingerbread Bars! These festive Christmas treats are bursting with gingerbread flavor and topped with a chewy cream cheese frosting. Perfect for spreading the joy at your next holiday gathering!
Unleash your inner elf with these Stacked Sugar Cookie Xmas Trees! Create a festive masterpiece that's as fun to make as it is to eat.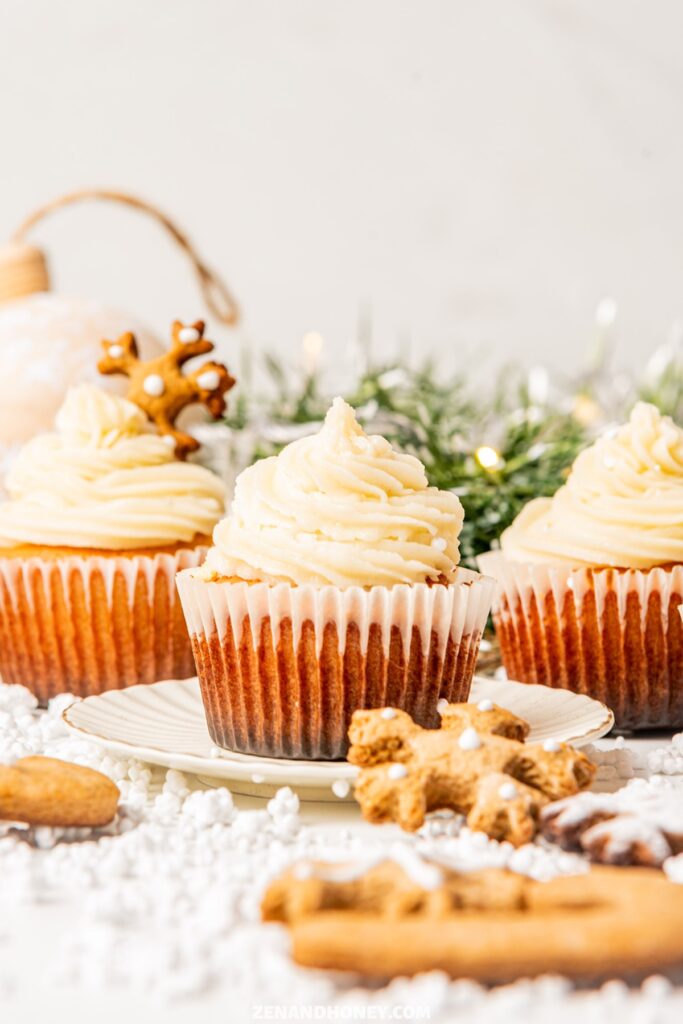 Spread holiday cheer with every bite! Indulge in the velvety richness of Eggnog Cupcakes – the perfect Christmas treat. Share them at parties, Christmas dinner, or as an edible gift!
Our Favorite Ideas
Fun and easy Christmas desserts like Rum Raisin Bundt Cake will knock your socks off! You won't believe this Boozy beauty is gluten free!
Craving a sweet and tangy treat without the oven? Try this luscious No Bake Cranberry Pie! The perfect blend of cranberries and creaminess in every bite. Who said pie had to be complicated?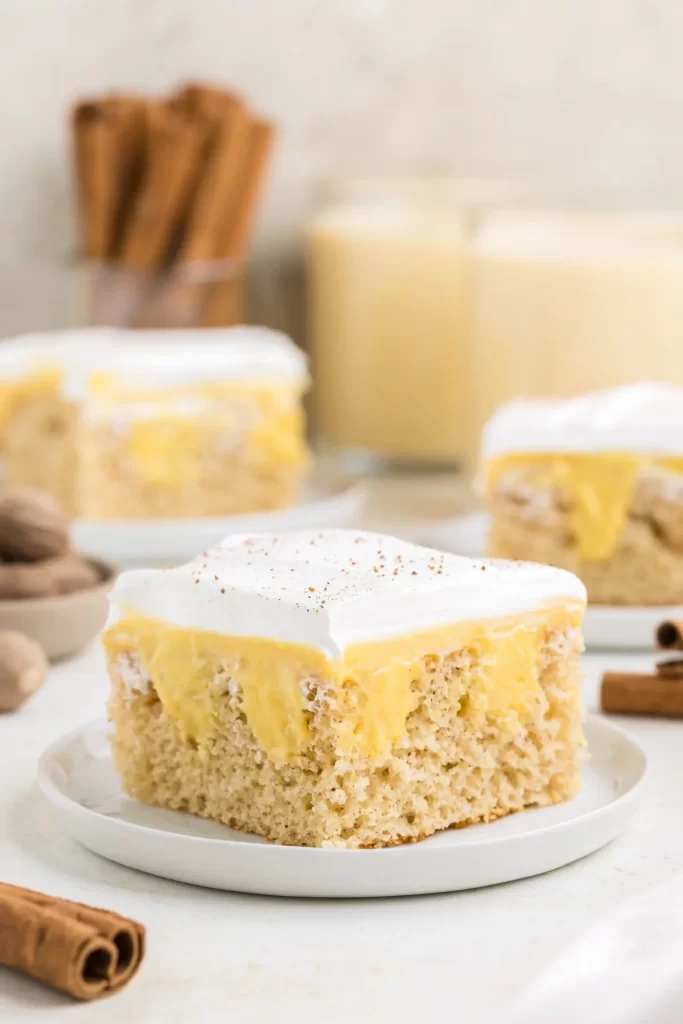 Embrace the holiday spirit with a slice of Eggnog Poke Cake! This festive dessert is a dreamy blend of rich eggnog flavors and moist cake layers.
You have to try fun and easy Christmas desserts like this Chocolate Gingerbread Cake! If you're looking for a fabulous dessert for chocolate lovers, look no further!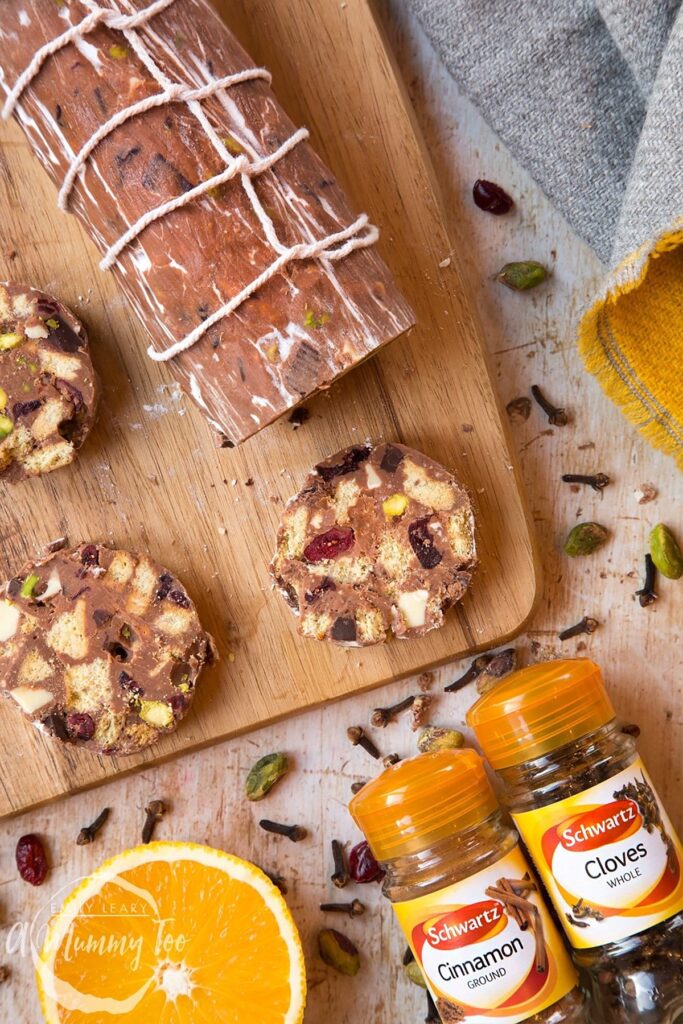 Chocolate Salami: The Sweet Surprise You Need to Try! I stumbled upon this delightful treat at a Christmas market a few years back, and let me tell you, it's a chocolate lover's dream.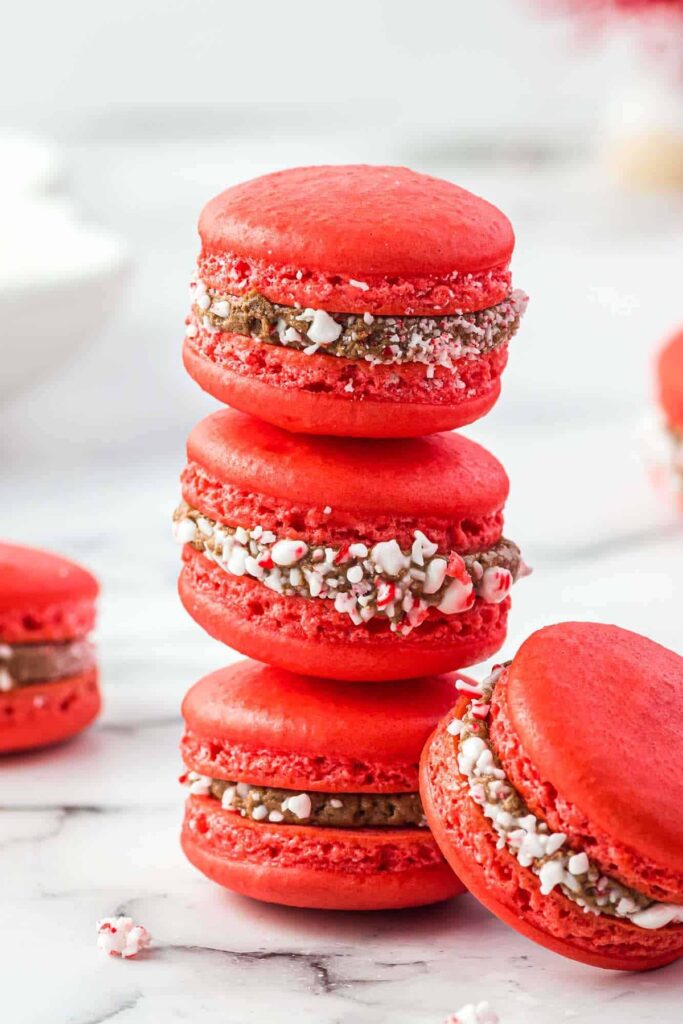 Add a touch of sweetness to your holiday season with these delightful Christmas Macarons! These dainty, festive treats are as pretty as they are delicious.
FAQ
What Is A Popular Christmas Dessert?
One of the most popular Christmas desserts is Christmas Fruitcake. Fruitcake is a rich, dense cake made with a variety of candied and dried fruits, nuts, and often soaked in liquor. It's typically prepared well in advance and allowed to mature, which enhances its flavor. It can be quite time consuming but you can't always pick one up from the bakery!
Sweeten your holiday season with our collection of 29 Fun and Easy Christmas Desserts! From festive cookies to delightful cakes, there's a treat for every taste. Make your celebrations extra special with these merry recipes!