Black and White Cookies
Black and White Cookie Recipe
Black and White Bakery Cookie

These Black and White Cookies are my all-time favorite cookie. I remember getting these from the Italian bakery on Long Island when I was younger and they are simply the best!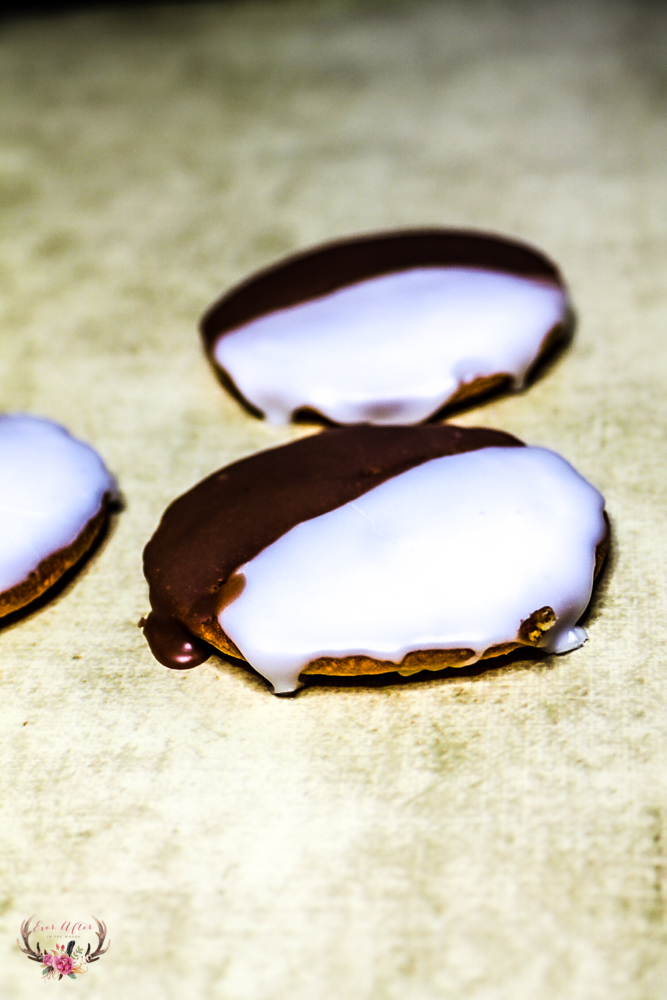 This version is not as large as the standard black and white cookie but boy are they good!

Ingredients for Black and White Cookies
Butter

Sugar

Vanilla Extract

Flour

Salt

Cinnamon

Sour Cream

Baking Powder

Baking Soda

Eggs
These cookies are soft and delicious and the icing cracks just like the ones from the bakery. Here's a secret. I like the white icing side the best! I would always eat this side first.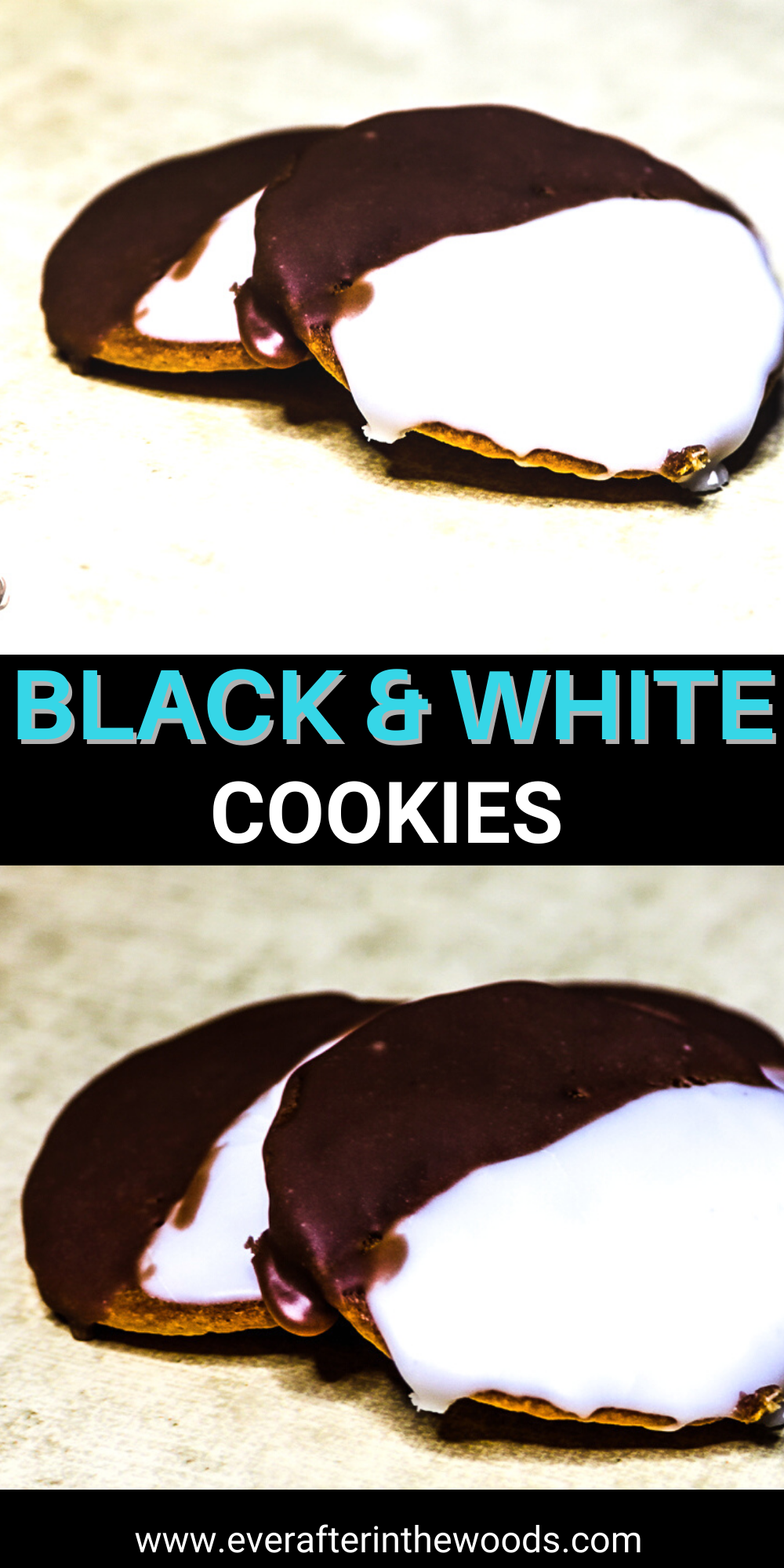 Black and White Cookies
Ingredients
Cookies-
10 TBSP butter, room temperature
1 cup sugar
1/3 cup sour cream
2 eggs
1 TBSP vanilla extract
1-3/4 cup flour
1 tsp baking powder
1 tsp baking soda
1 tsp salt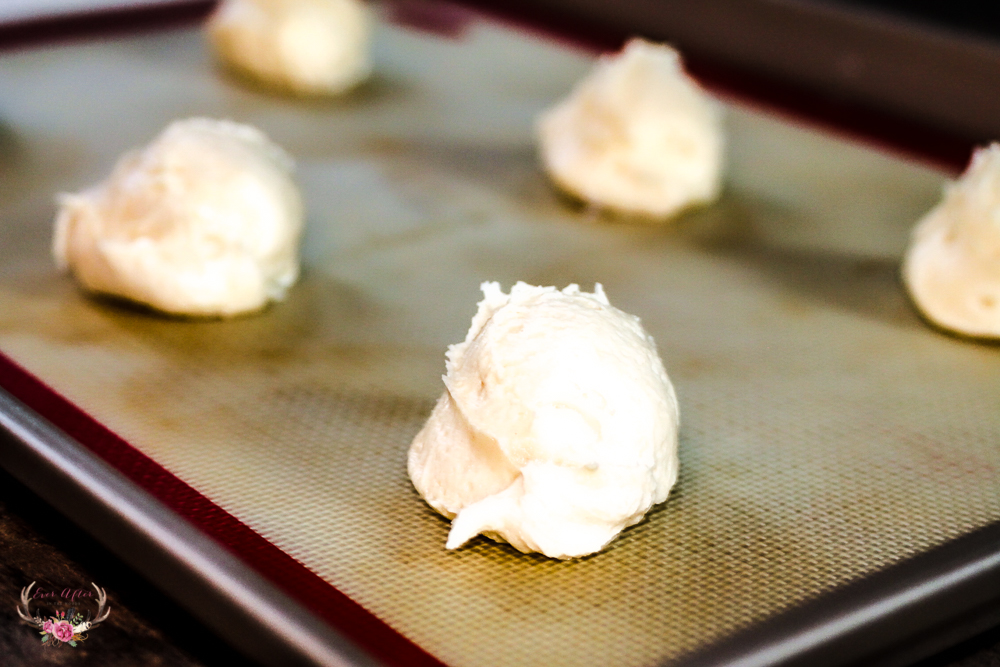 Icing-
3 cups confectioners' sugar
3-4 TBSP milk
2 TBSP light corn syrup
1 tsp vanilla extract
2 TBSP cocoa powder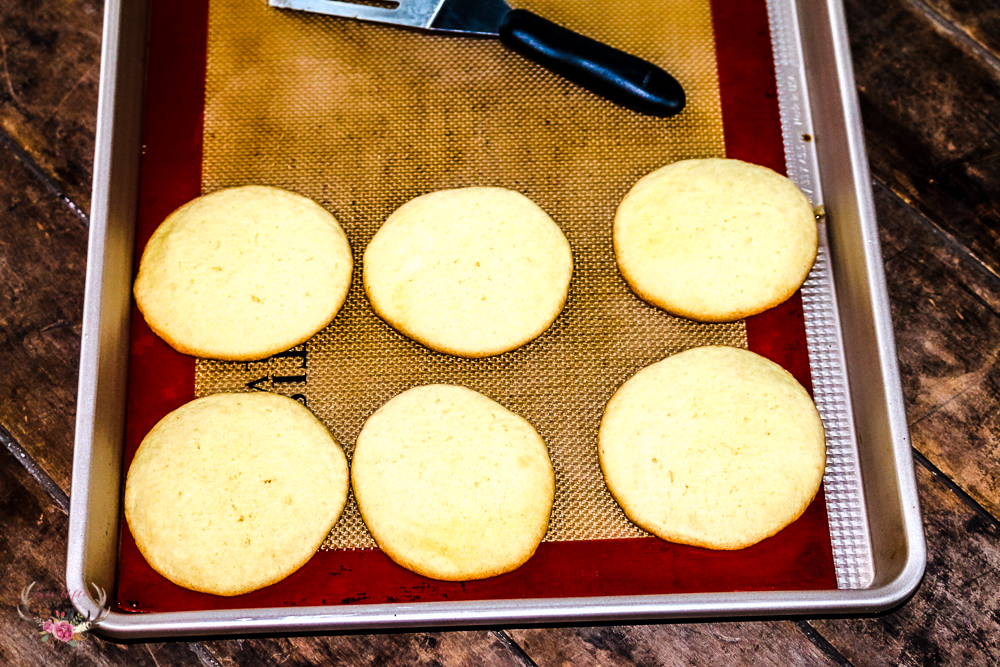 Directions
Make the cookies-
In an electric mix with the paddle attachment cream the butter and sugar until light and fluffy. Add in the eggs, sour cream and extract and combine.
Add the dry ingredients and mix well.
Preheat the oven to 350 and place silicone mats in your baking sheets.
Scoop the dough using a large cookie scoop and bake for 15 minutes.
Cool completely.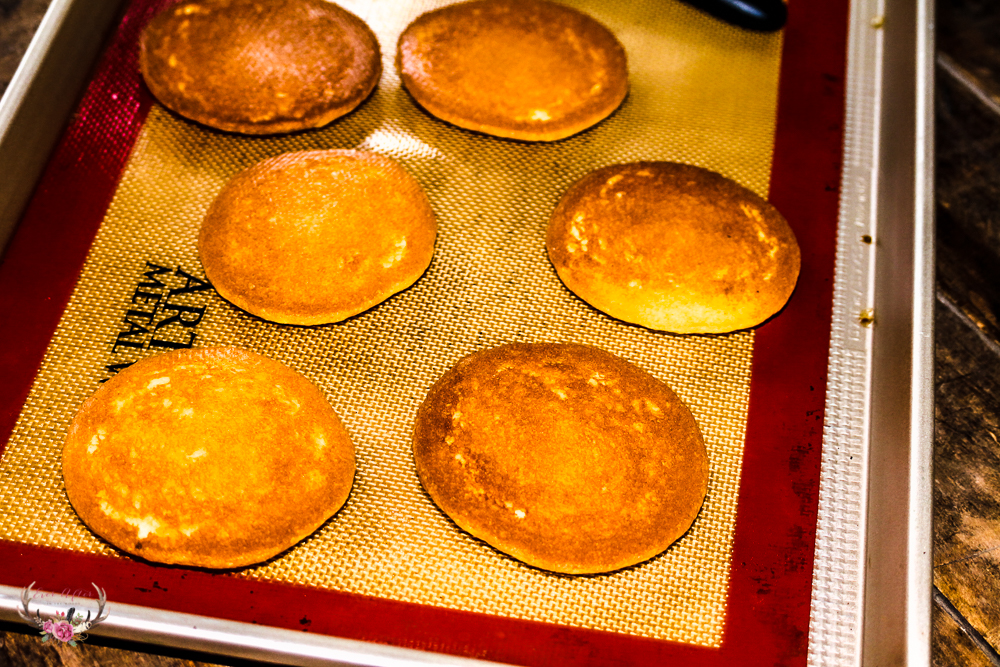 Make the icing-
Combine the sugar with the vanilla and corn syrup. Add 3 TBSP milk and whisk well. If the mixture is too thick add a little more milk. Divide mixture in half.
Ice one side of each of the cookies using the vanilla icing. Set aside to set for 1 hour.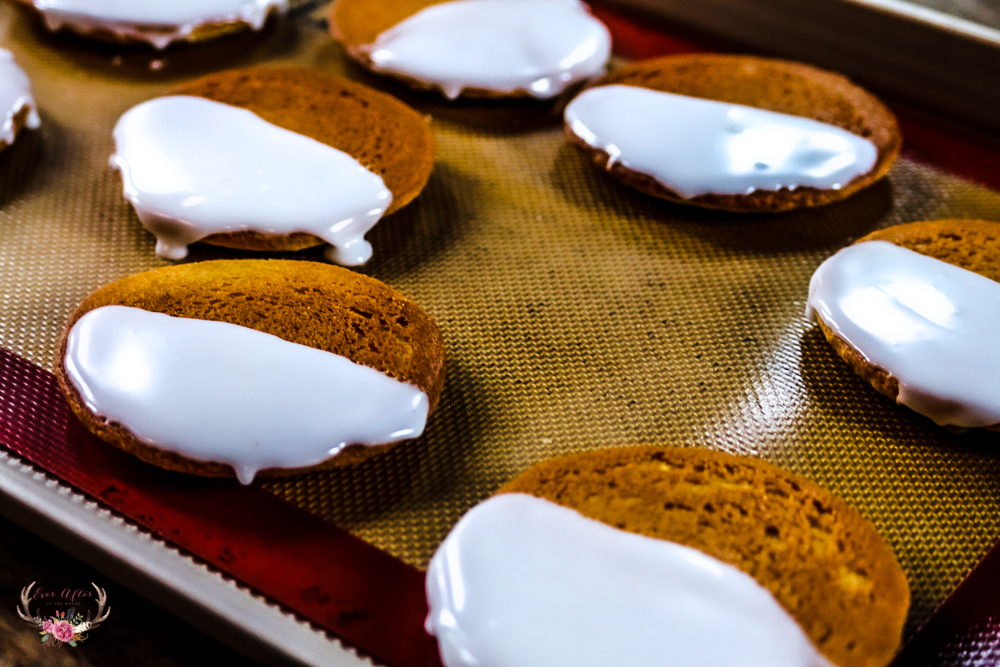 Add the cocoa powder to the remaining icing and frost the other side of each cookie.
Let sit overnight to set.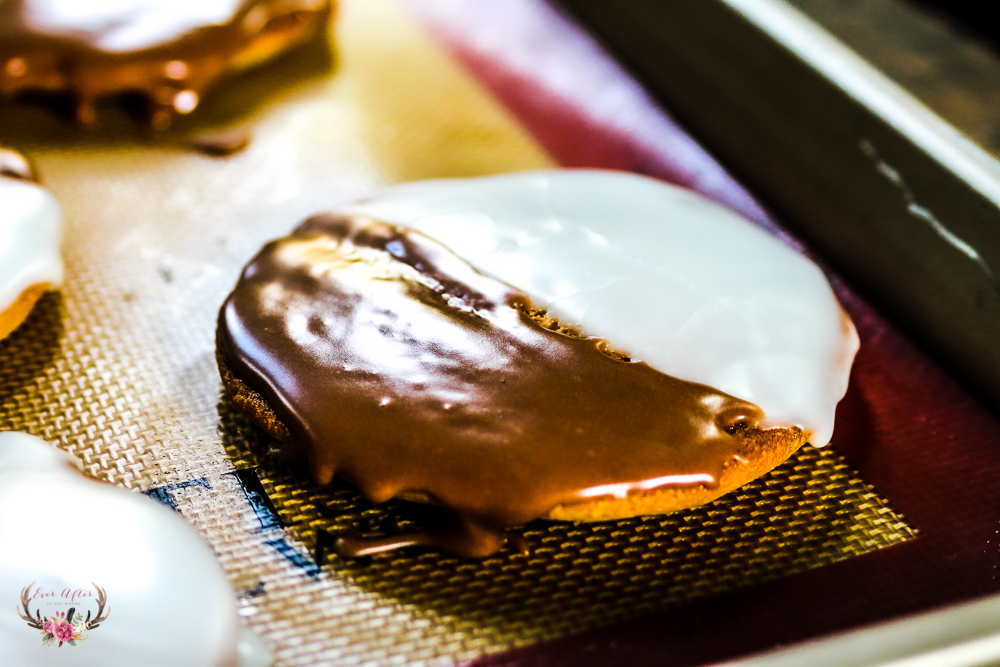 These cookies can be frozen after prior to icing.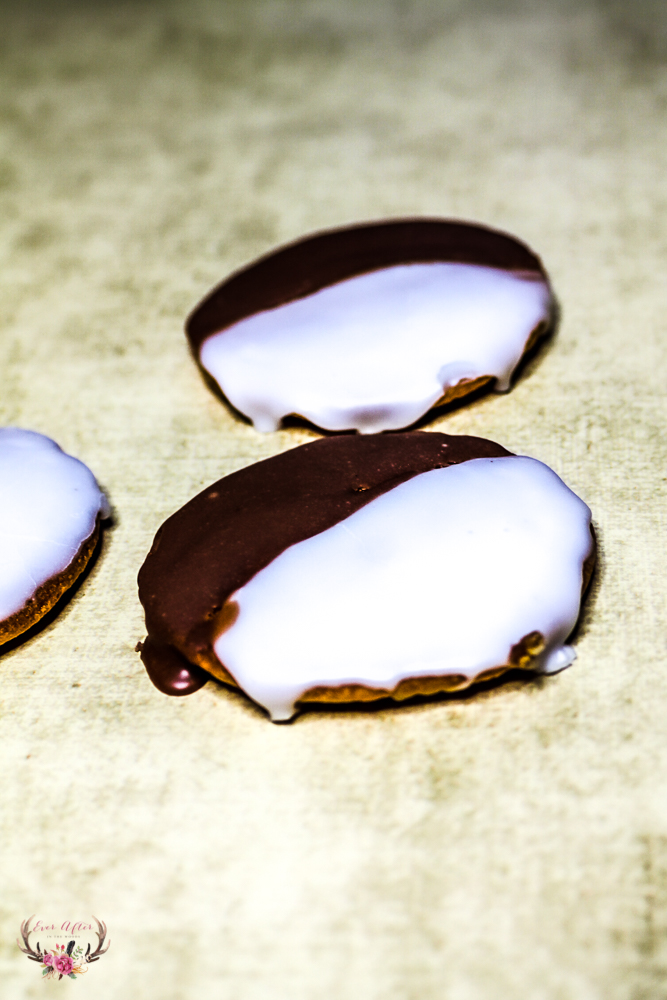 What are your favorite tools for baking?
When baking cookies, I love to use baking sheets with silicon mats as well as my trusty mixer and cookie scoops.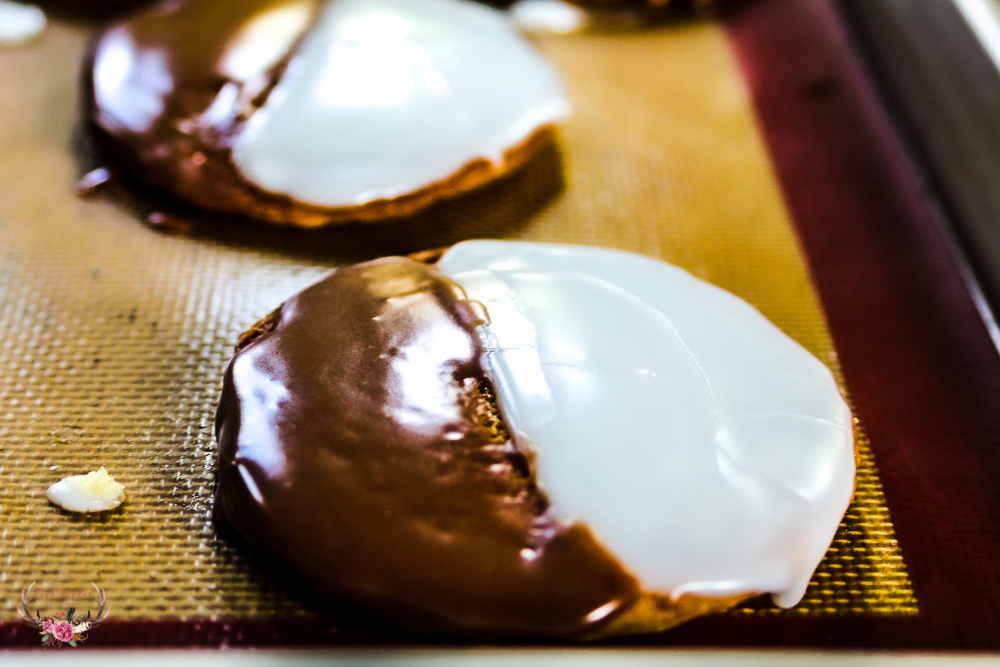 How do you store your cookies?
Once my cookies are baked goods are completely cooled, store in an airtight container. When freezing, use a zip top freezer bag.
If you liked this recipe, have a look at our other cookie recipes too!