Blueberry Bread
Blueberry Bread with Yeast

There is nothing better than blueberries! We love blueberries in muffins, pie, cookies, sweet bread and now this delicious blueberry bread. This is the perfect bread for breakfast toasted with a smear of butter. Perfection!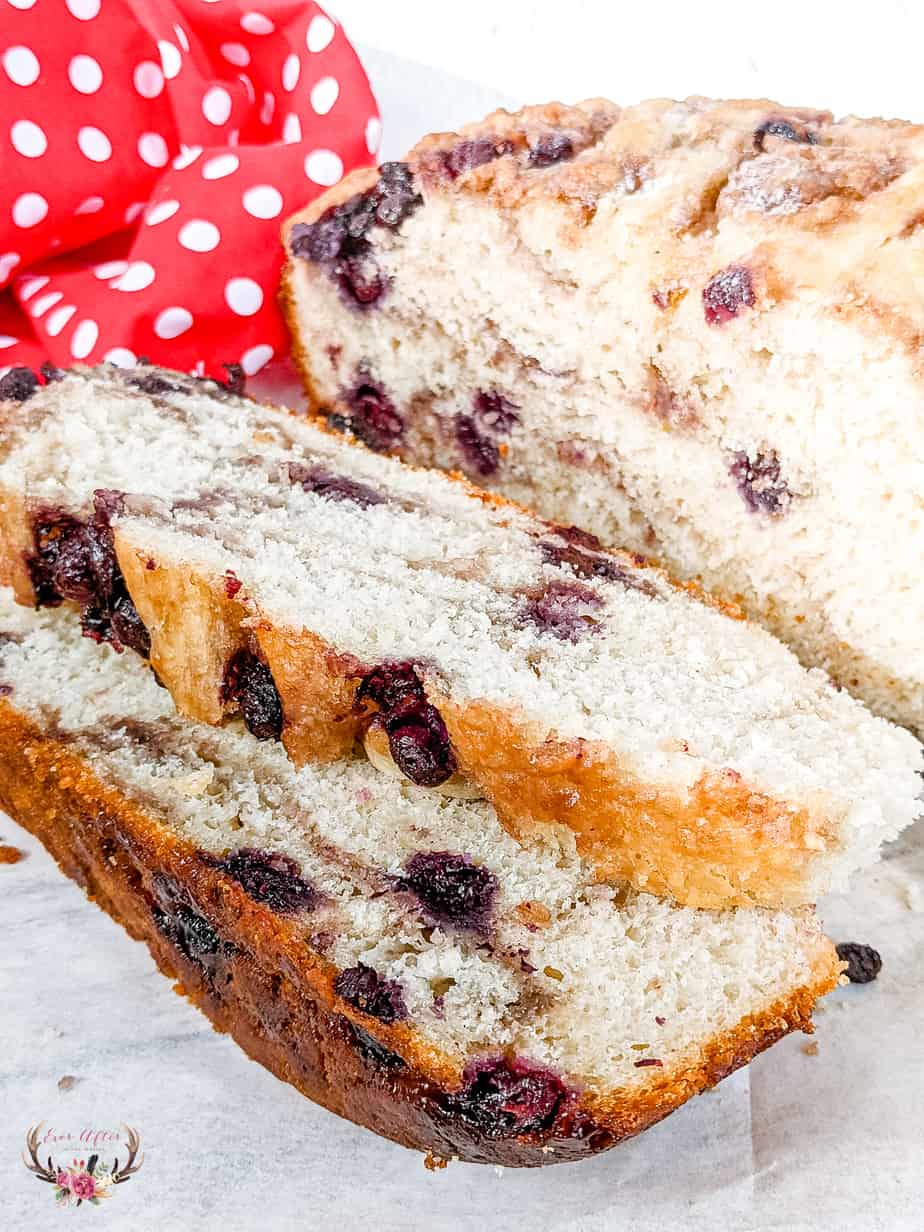 This blueberry bread can be made in a Dutch oven and really could not be easier to make.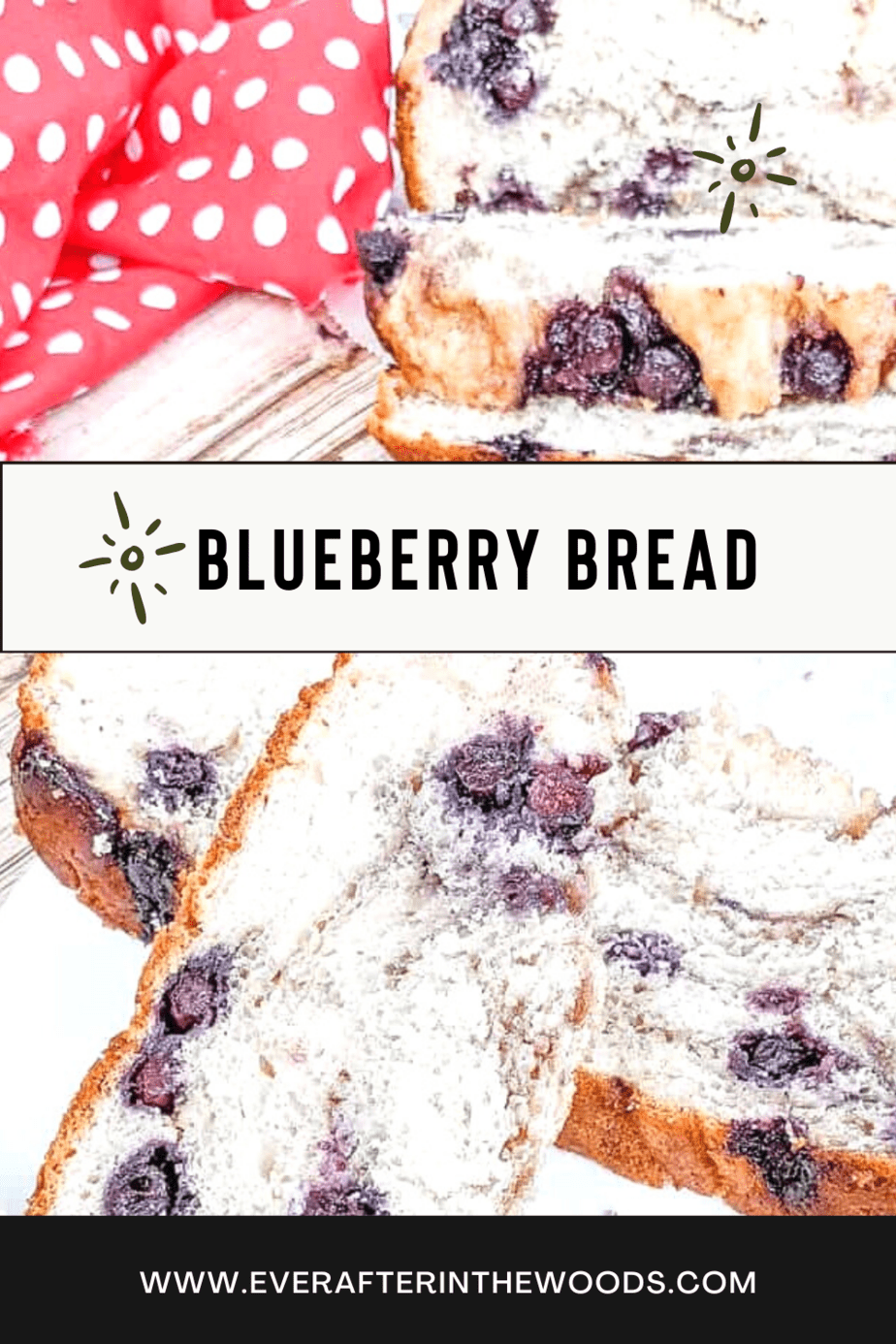 Blueberry Bread with Yeast
Ingredients
1 cup of blueberries
1 tablespoon of lemon juice
½ cup light brown sugar, combined
¼ c softened unsalted butter
4 cups of all purpose flour
1 packet of rapid rise yeast
2 tablespoons of olive oil
2 cups of warm water
A pinch of salt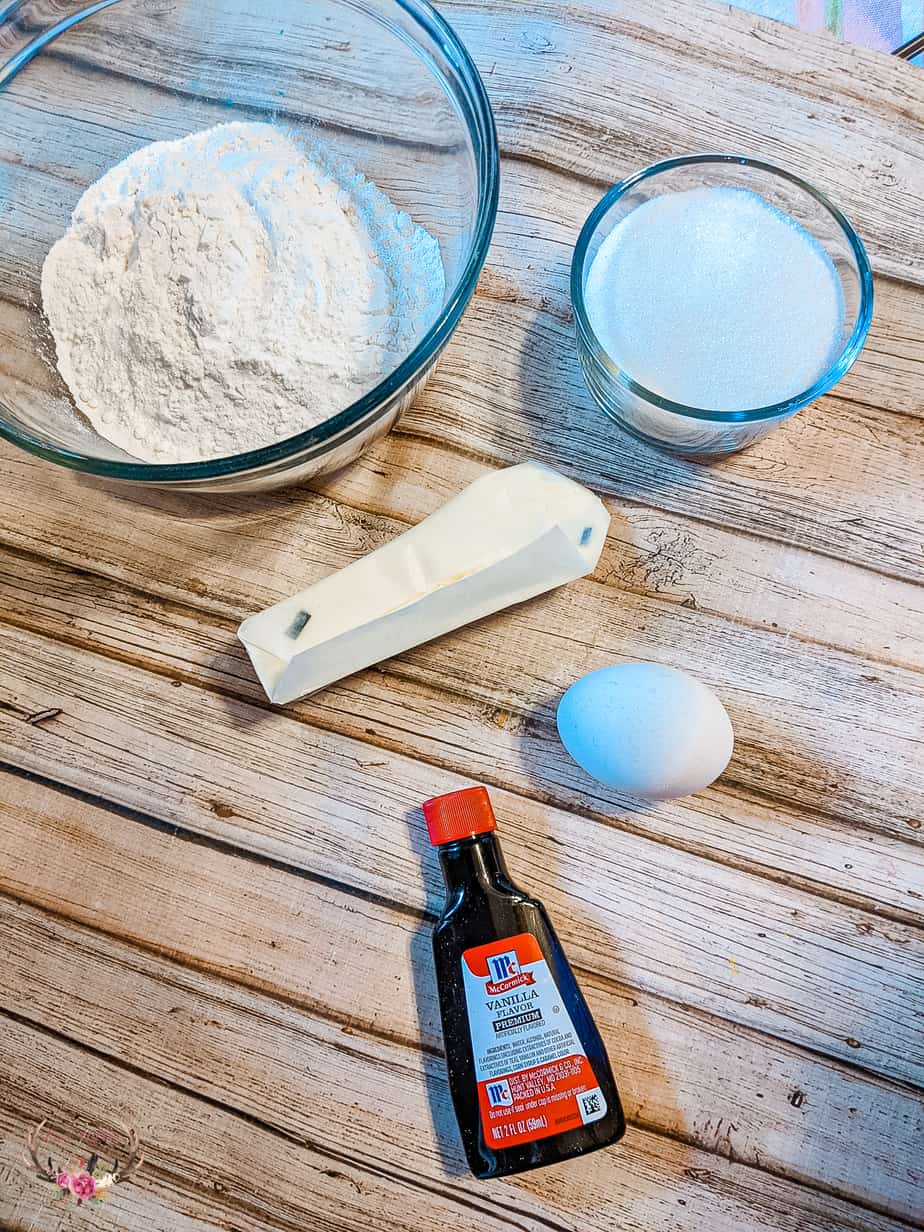 Directions:
In a medium size mixing bowl combine yeast and warm water (between 90 and 110 degrees is the ideal temperature when working with yeast.) Stir gently to combine.
Allow the water and yeast to bloom for about 10 minutes, or until it looks foamy.
In a second mixing bowl combine flour and a pinch of salt. Stir.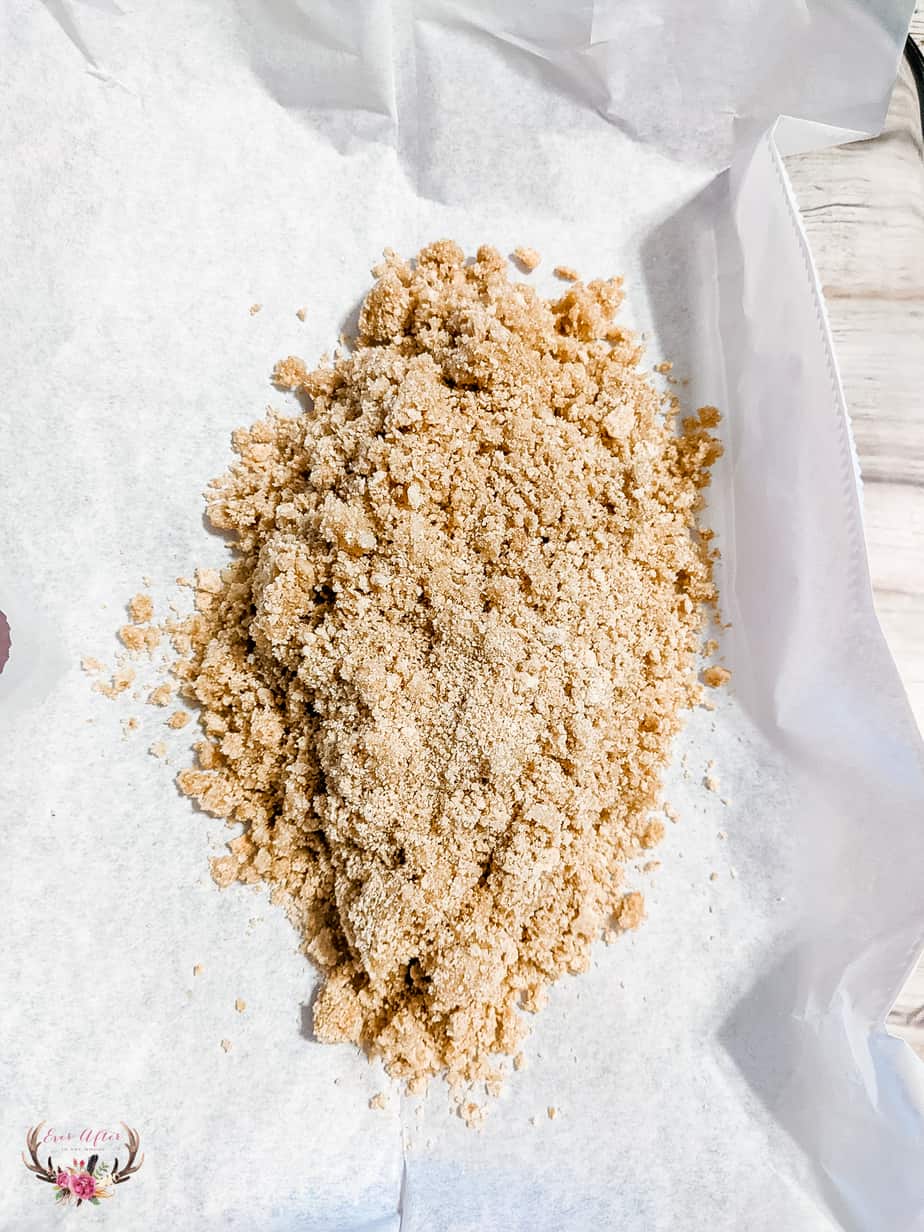 Create a well in the flour mixture. Sprinkle ¼ cup of brown sugar over top of the flour mix.
When the yeast is ready pour it directly into the flour.
Using a mixing spoon, stir the dough until it is all combined. The dough will be very sticky and shaggy.
Transfer the dough back into the bowl you bloomed the yeast in. Drizzle a little olive oil over top of the dough and cover it.
Allow the dough to rest and rise until it has doubled in size. This takes about an hour.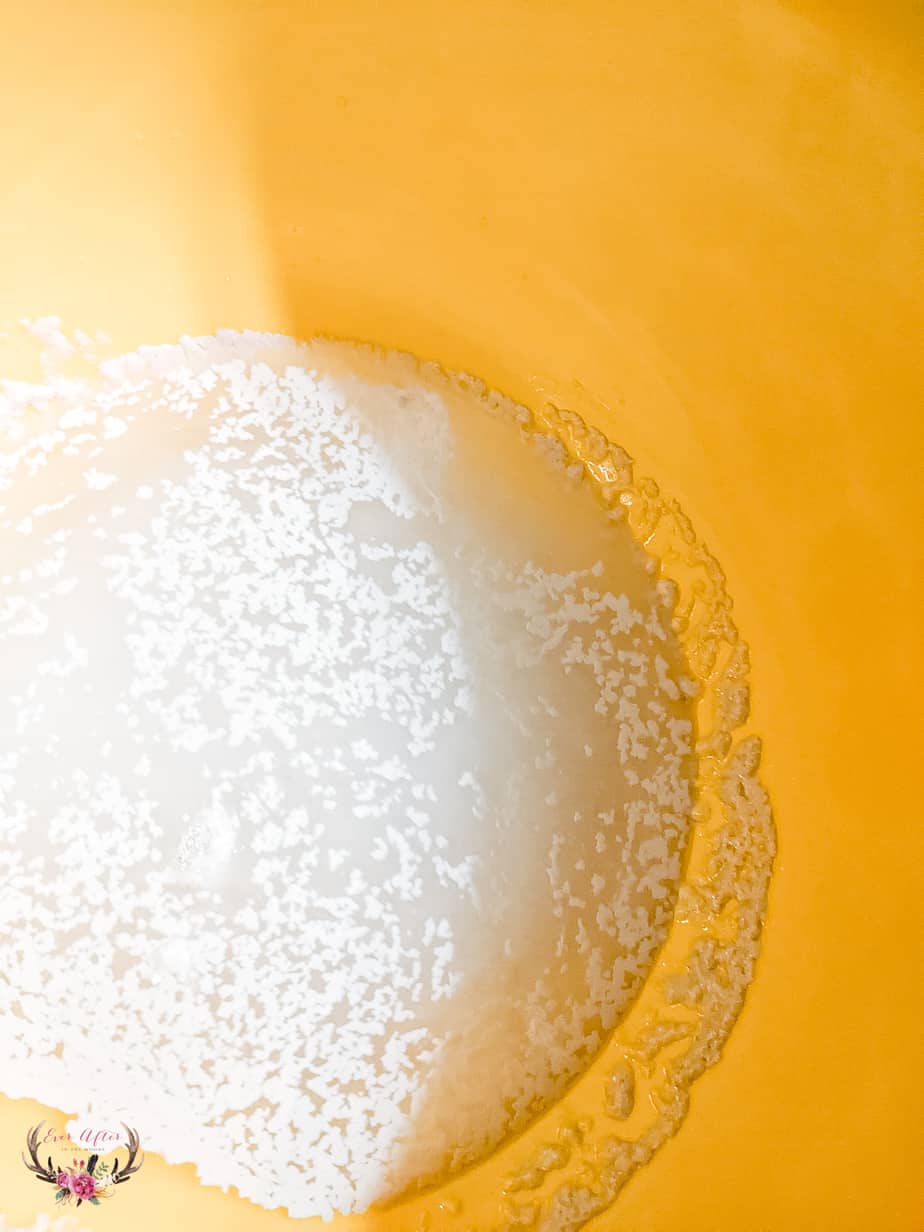 In a small mixing bowl combine the blueberries, ¼ cup of brown sugar, lemon juice and softened butter.
Dump the blueberries into the dough.
Use a spoon to lift the edges of the dough and let the blueberries work their way to the bottom of the bowl. Press some of the berries down into the dough. Cover and allow to rise for about 30 minutes longer.
While the dough is rising again, rub a little butter or olive oil into the sides of the dutch oven.
Preheat the oven to 400 degrees and place the dutch oven inside to warm up.
Carefully remove the dutch oven from the oven after 30 minutes and drop the bread dough down into the dutch oven. Be careful as it will be VERY hot!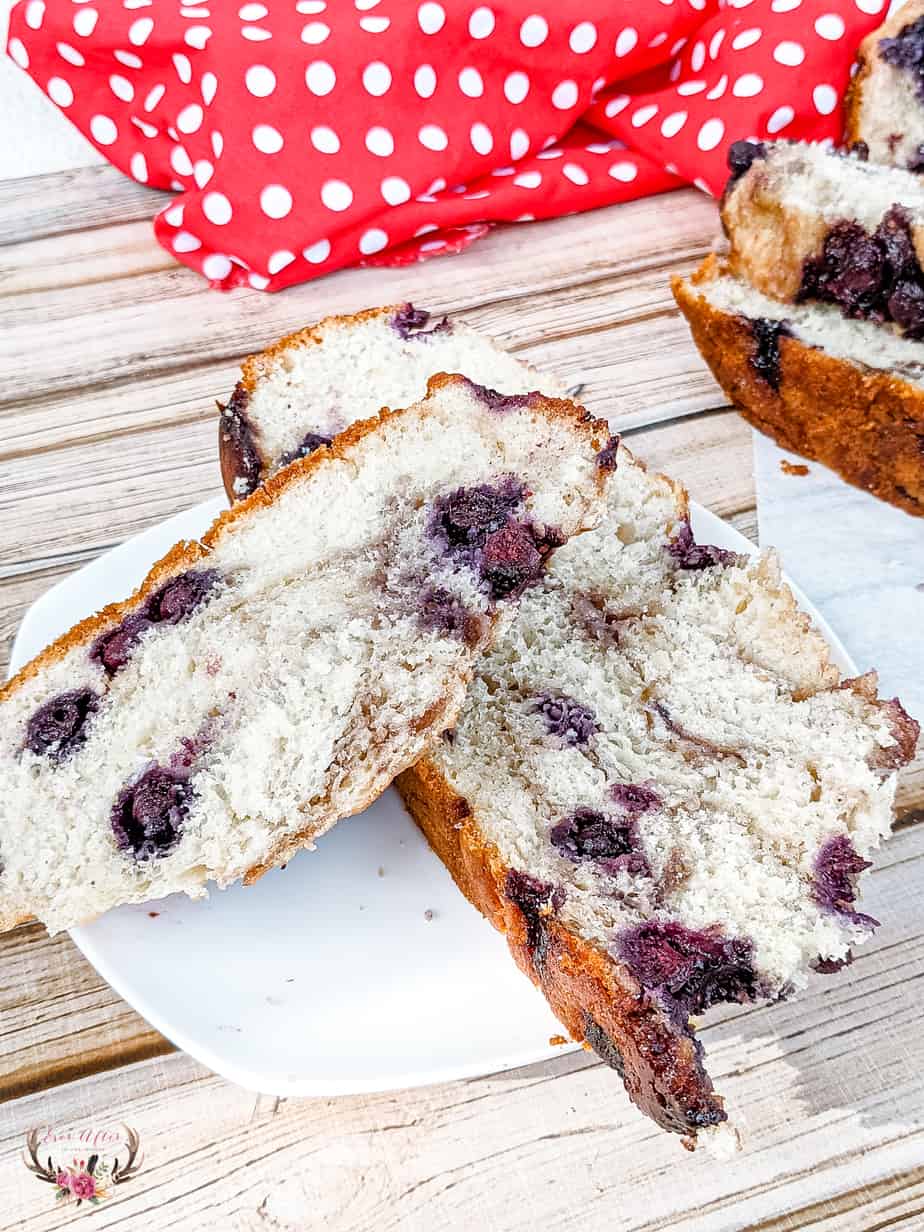 Place the lid on the dutch oven and bake the bread for 30 minutes.
After 30 minutes remove the lid and if you like, you can drizzle a little butter over the top. Allow to bake for another 10 minutes.
Carefully remove from the oven and allow the bread to rest for 10 minutes in the dutch oven before removing.
Cut and enjoy.
Artisan bread should be consumed within 4 days of baking for freshest results.