Strawberry Jello Shots
Chocolate Covered Strawberry Jello Shots

Take jello shots to a new level with these chocolate covered strawberry jello shots. These deliciously boozy treats are a dessert and a shot all in one. Perfect for parties, these strawberry shots will surely please the crowd!

Chocolate Covered Strawberry Jello Shots
Makes 12-18 depending on size of strawberries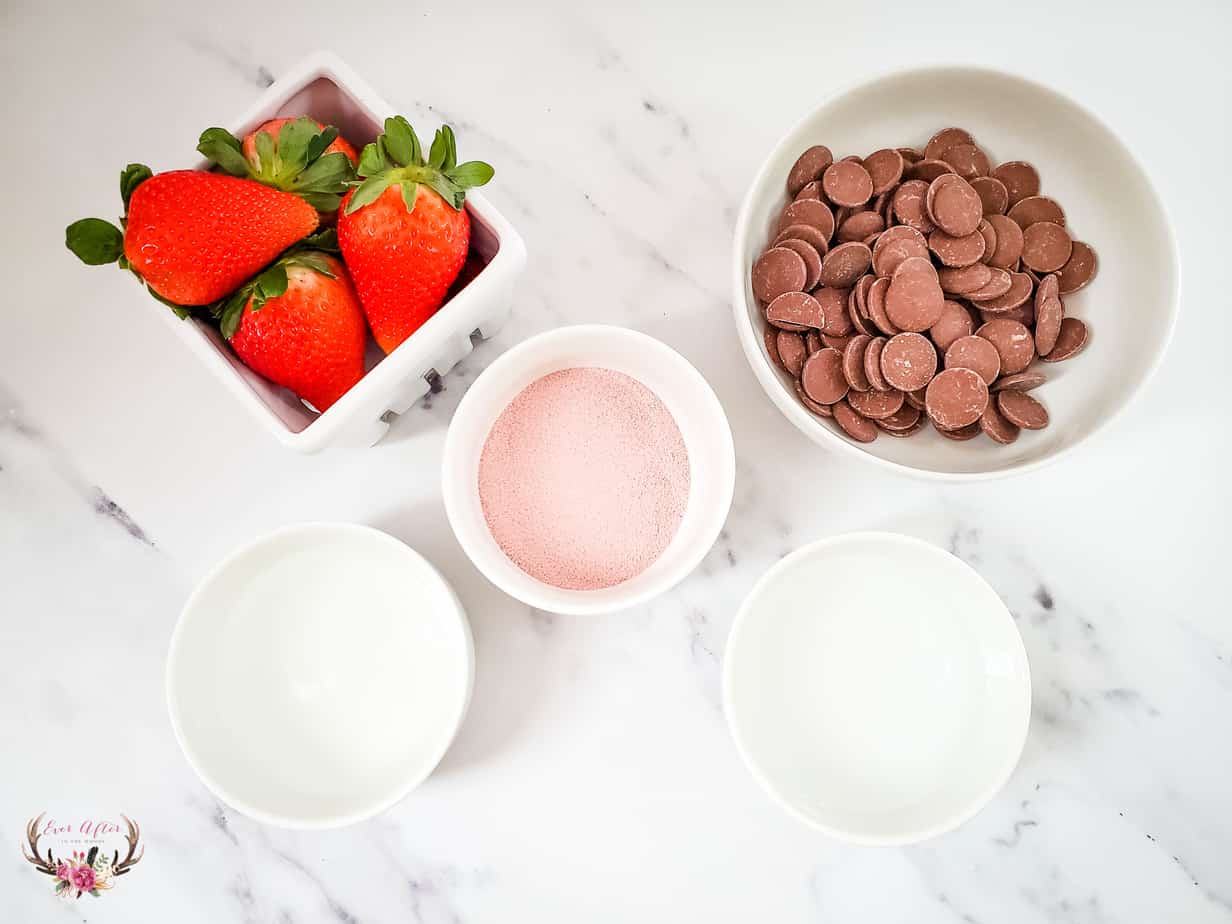 Ingredients:
1 lb container of fresh strawberries – try to find large ones
7 oz chocolate wafers
3 tbsp strawberry gelatin (½ of a 3 oz box)
½ cup water
½ cup rum
Directions:
Line a baking sheet with parchment paper.
Rinse and dry the strawberries.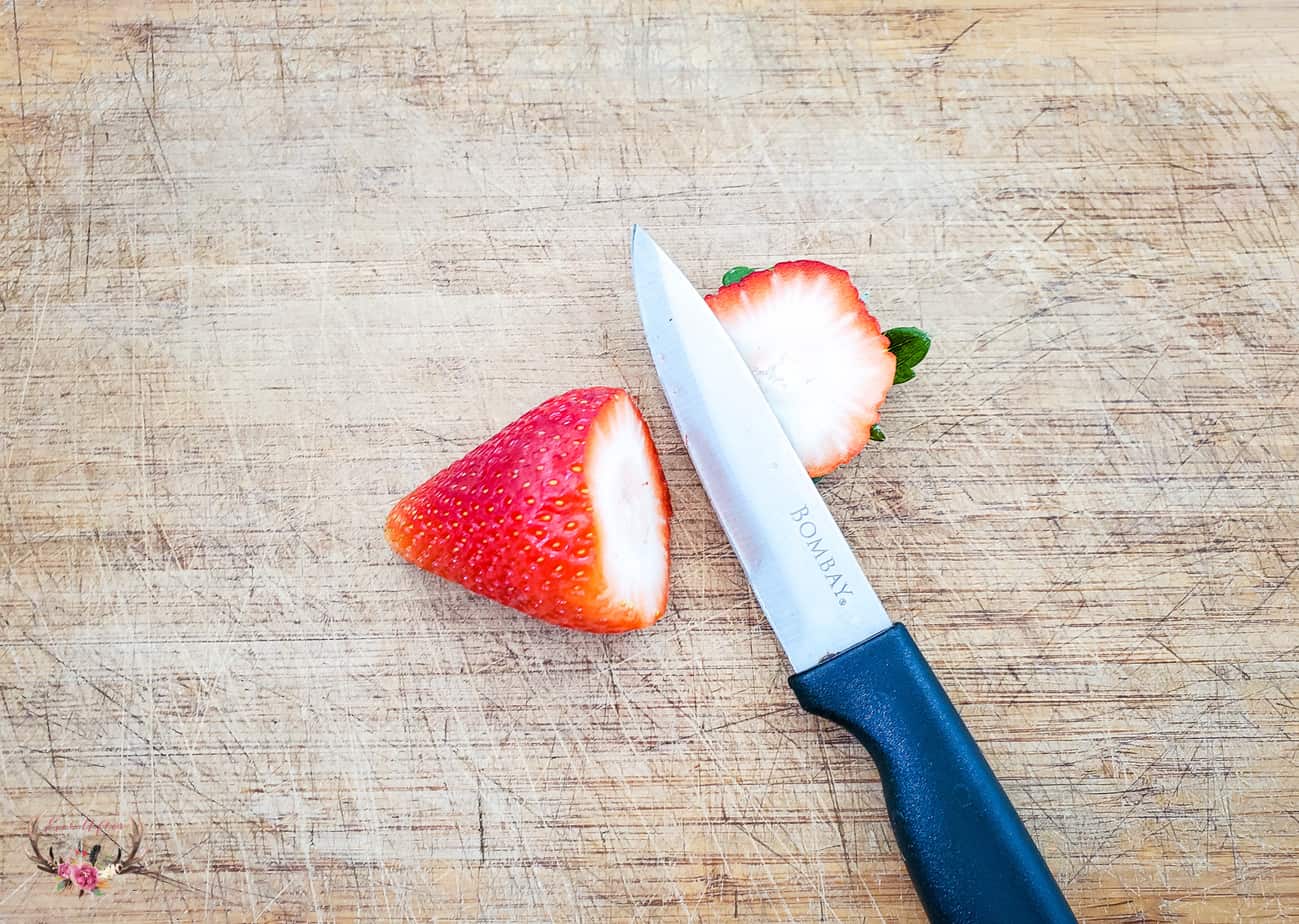 Using a paring knife, cut each strawberry right under the stem, then cut the bottom off, so that it is flat to stand.
Carefully hollow out the center of each strawberry.
Melt the chocolate according to package directions.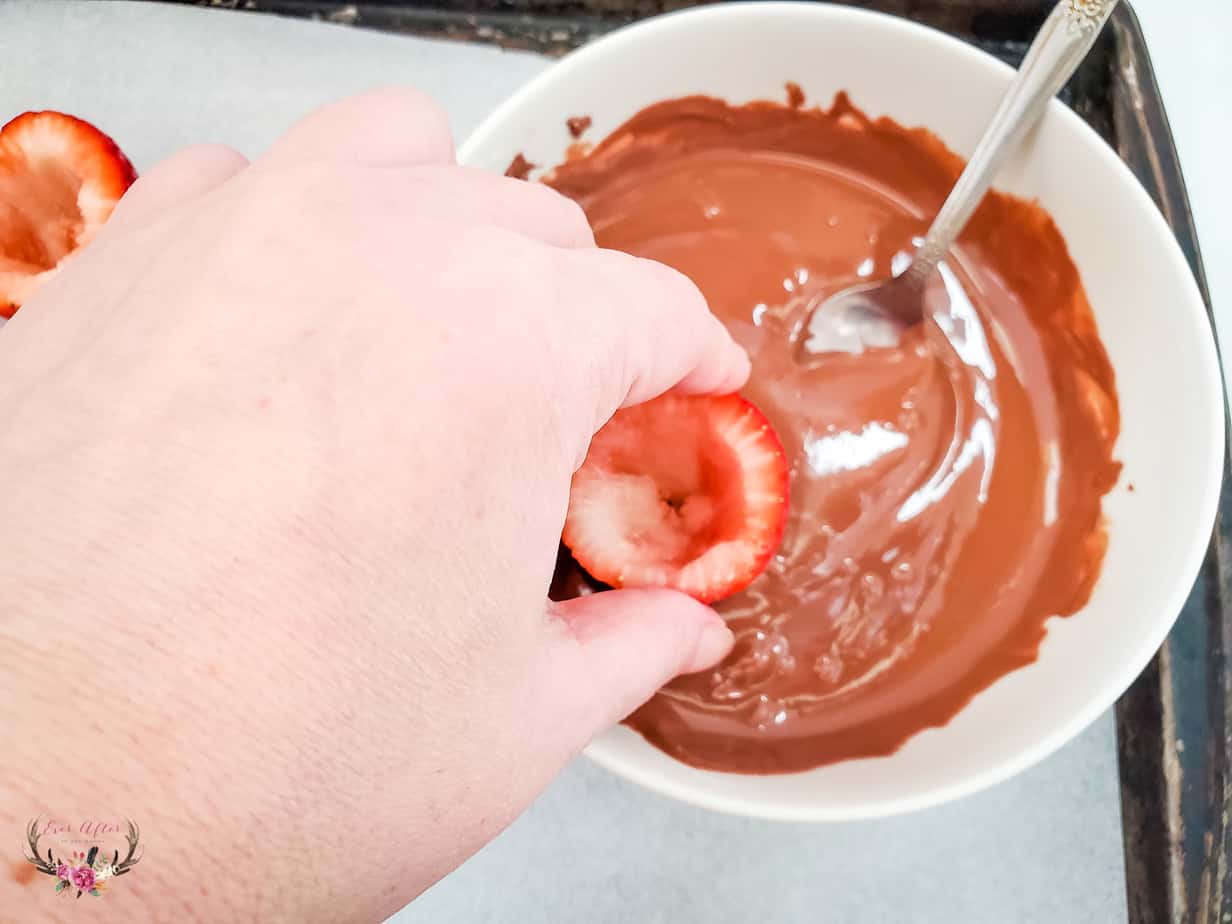 Dip the strawberries ¾ of the way into the chocolate, then place on a parchment lined baking sheet to set.
Add gelatin to a bowl.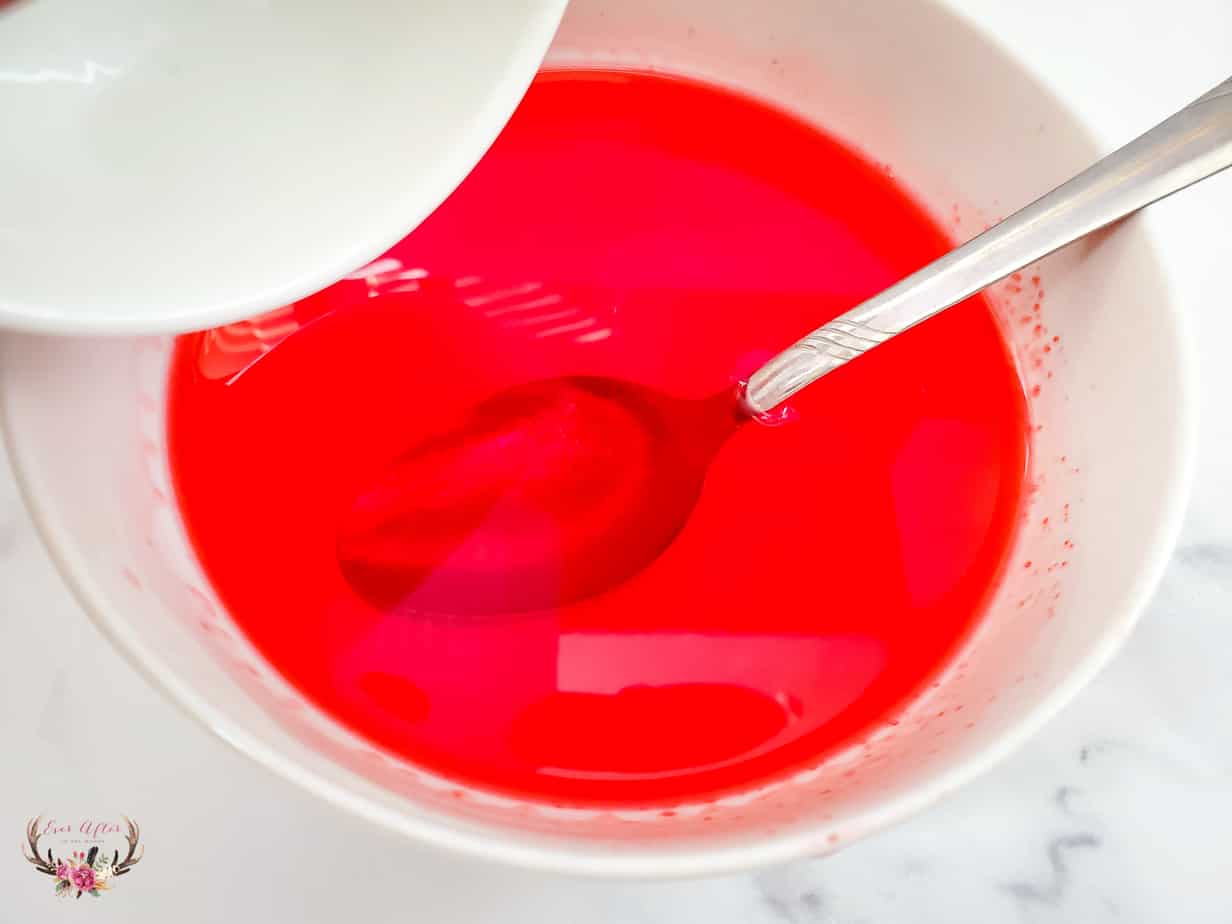 Boil the water, then pour into gelatin, and stir until the gelatin is dissolved.
Add rum and stir.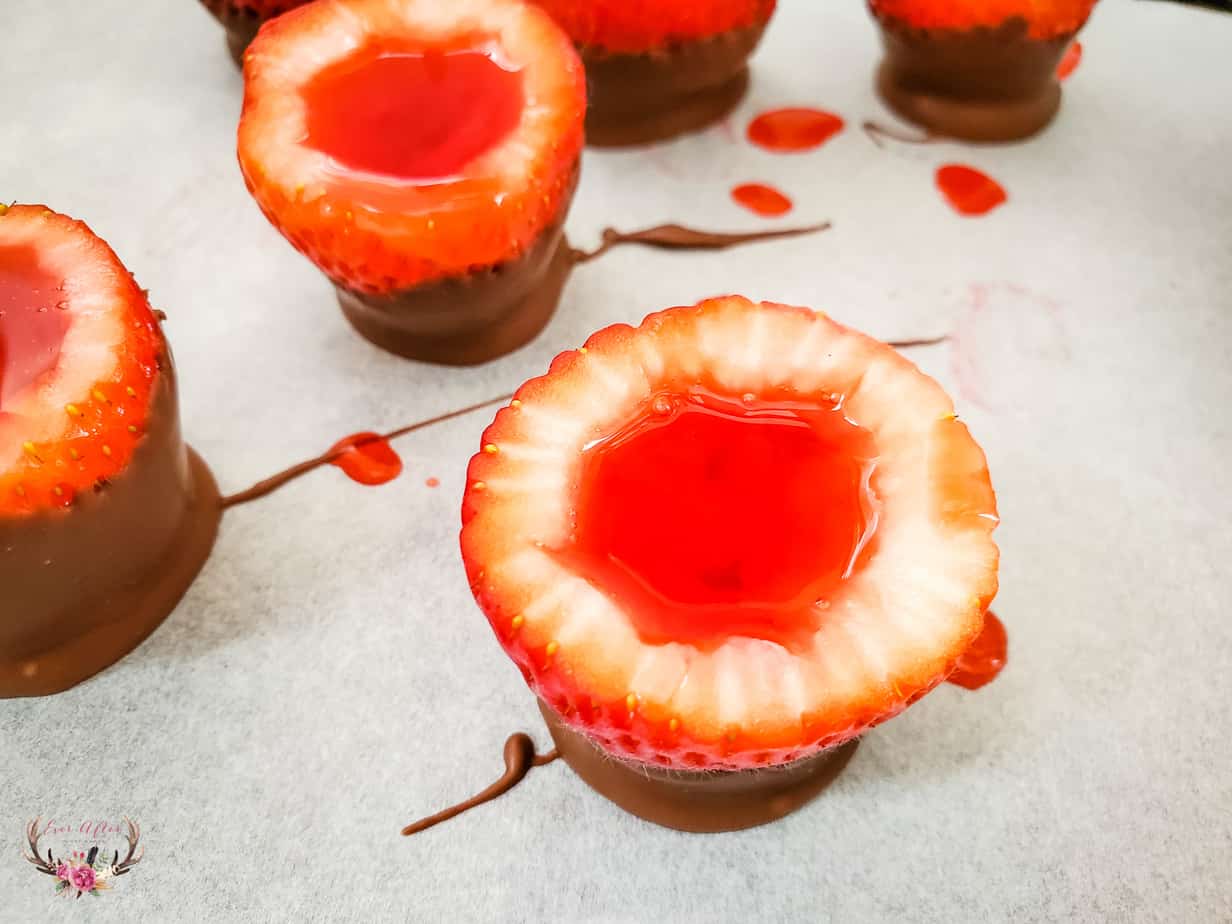 Pour into a spouted measuring cup, and then pour into the hollowed out strawberries.
Refrigerate, and allow jello to set before serving, about 1-2 hours.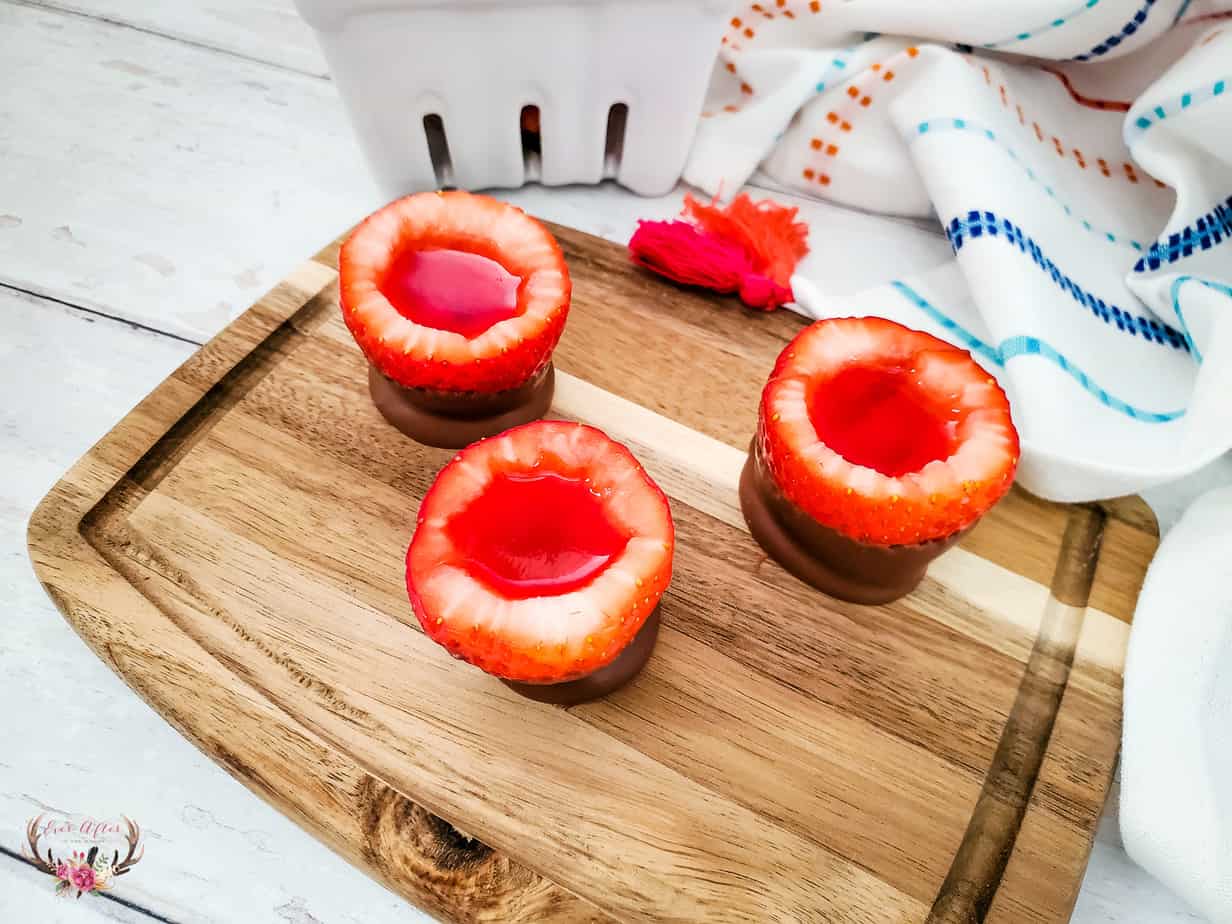 Cheers!