We recently saw the movie, Peter Rabbit and my daughter has become enchanted with the bunnies. We decided to make these mini bunny cupcakes to celebrate.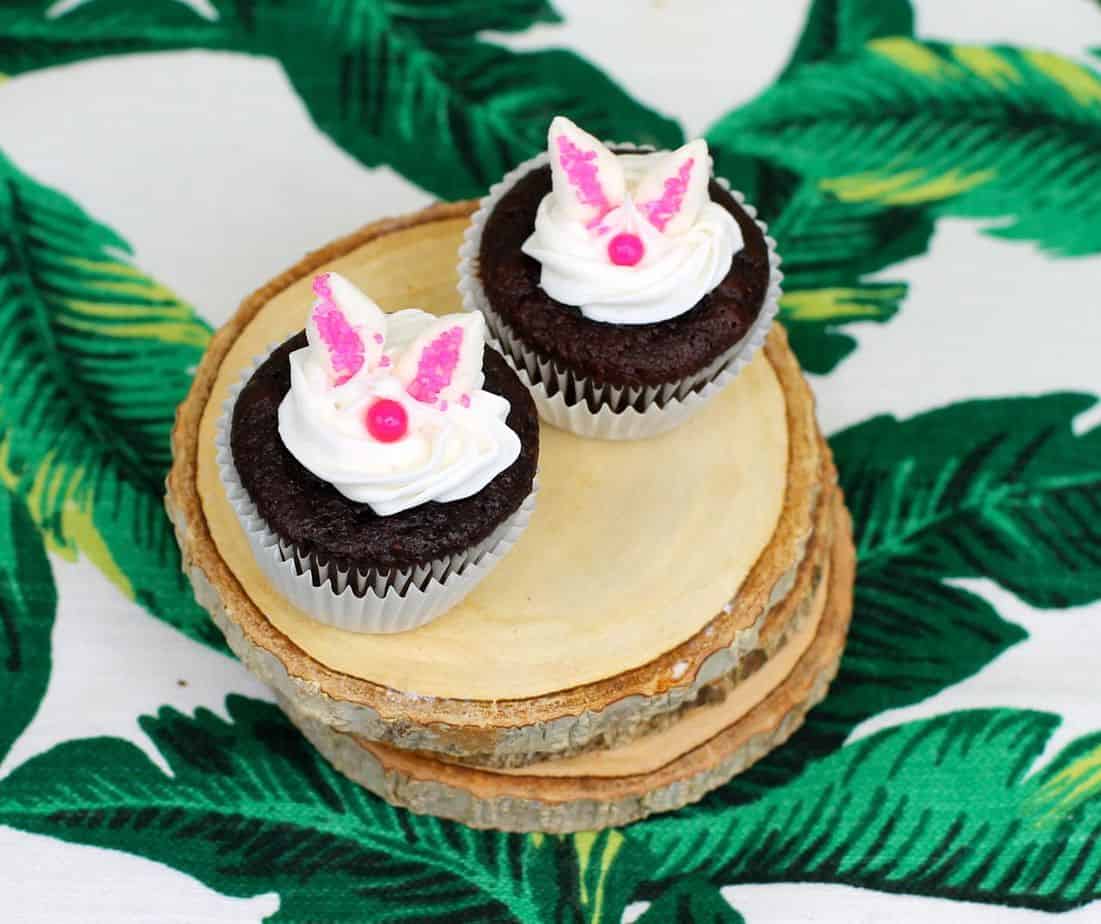 How to Make Bunny Cupcakes
As soon as we came home she asked me to make Peter Rabbit Cupcakes and being the good mom that I am, I feel I need to oblige. These cupcakes could easily be used for Easter or any other spring holiday, baby shower or birthday party. So cute!
 Materials Needed to Make 24 Rabbit Cupcake Toppers
24 mini marshmallows
Pink sanding sugar
candy decorations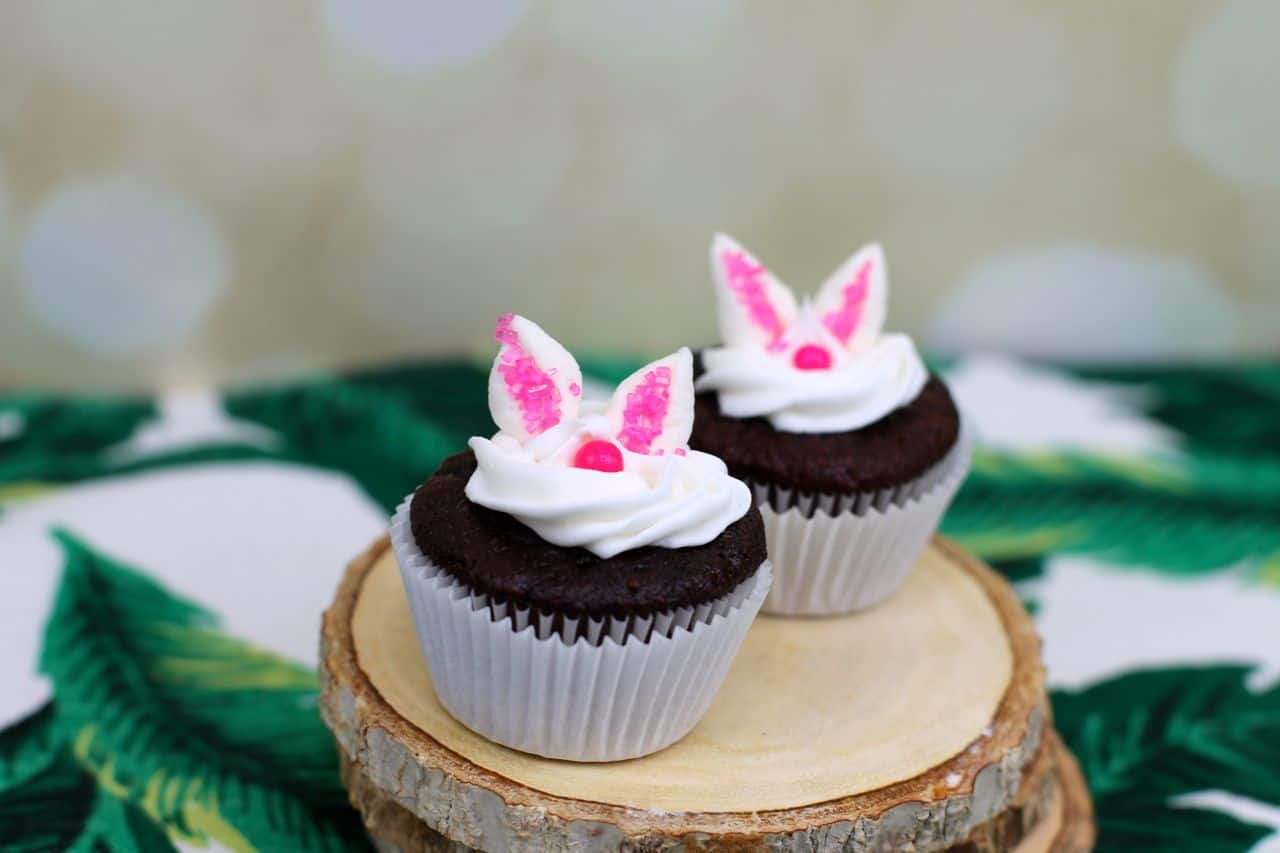 Instructions
Bake cupcakes according to cake mix directions, let cool completely.
Pipe  frosting on top of each cupcake.
Cut each marshmallow in half on the diagonal to make ears. Press into sanding sugar.
Add a candy decoration for the nose.
To each frosted cupcake add two ears and one nose.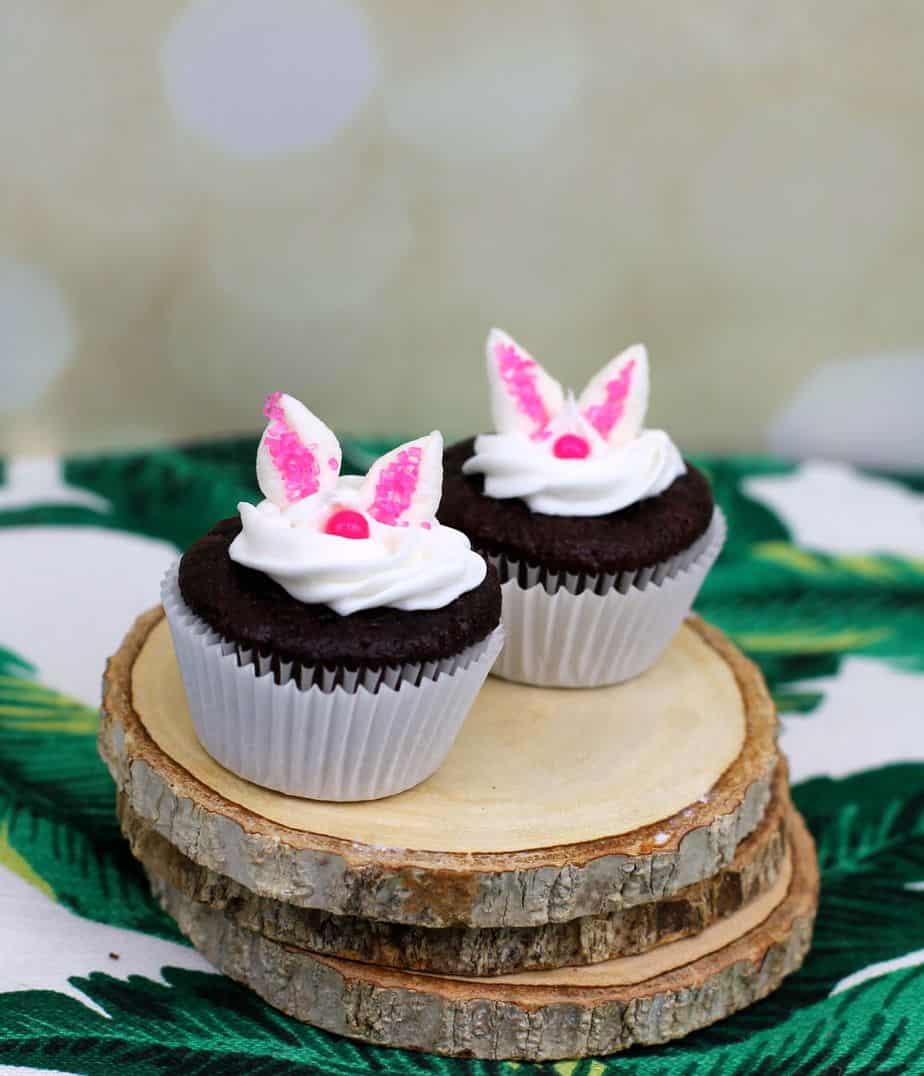 Super cute bunny cupcakes! We made these as mini cupcakes but you could easily make these as full size cupcakes. Simply use regular size marshmallows for the ears. I think you could use these for a variety of themed parties from baby showers to movie parties and birthday celebrations.
Happy Baking!