This is a sponsored post for SheSpeaks/Kraft Heinz Foods Company.
It is finally warming up in upstate New York and we are so excited to dust off the grill and start barbecue season. There is nothing better than a delicious burger on a hot, sunny day.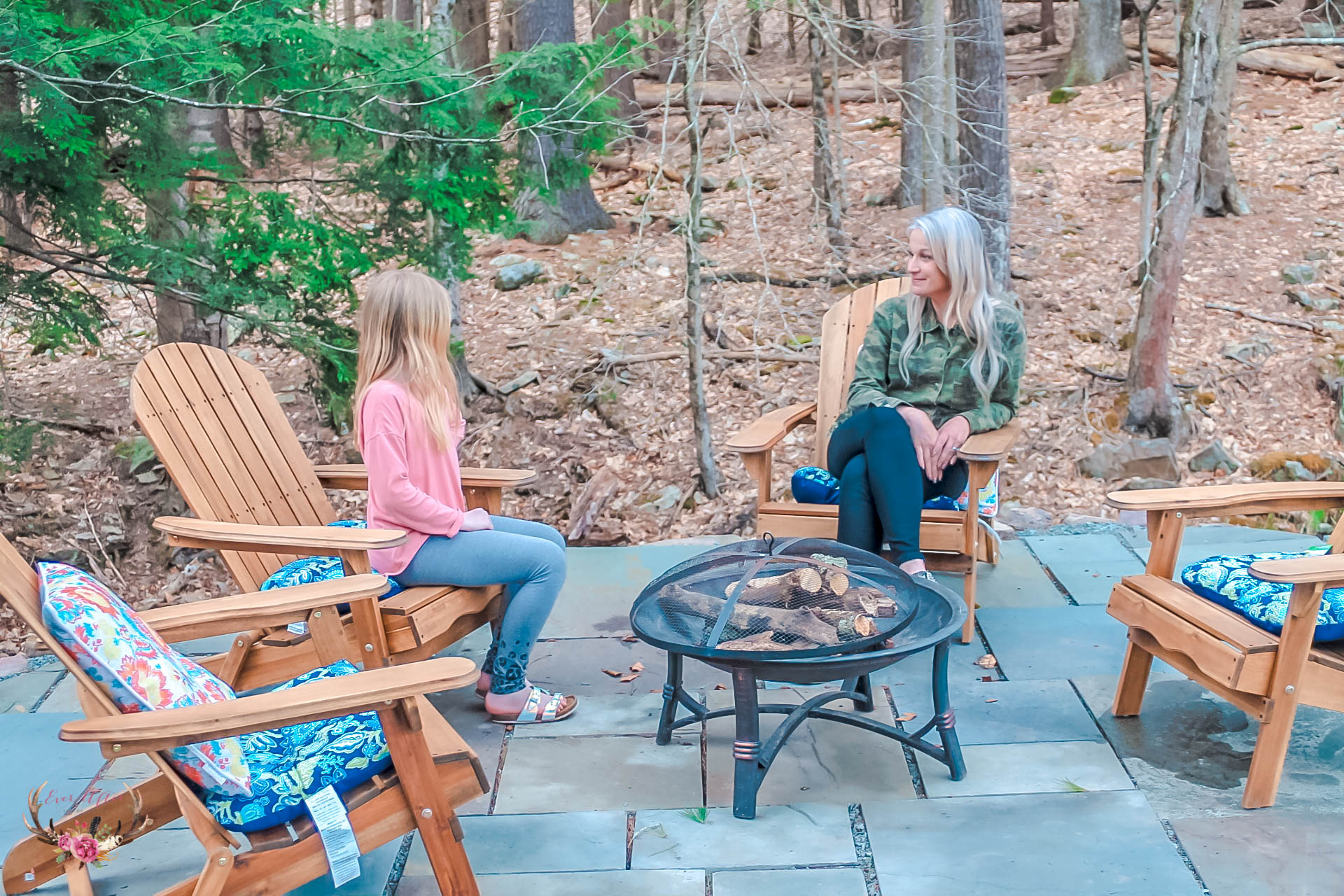 We recently went to Target to pick up our ingredients to craft this Chicken Bacon Ranch Burger with Heinz Kranch, and boy, is it good! Heinz Kranch is a mix of ketchup and ranch dressing, and it has the perfect combination of sweet and salty for the ultimate in burger creation. This is the perfect burger recipe to enter into the Heinz Art of the Burger Contest to win prizes, and who doesn't love winning?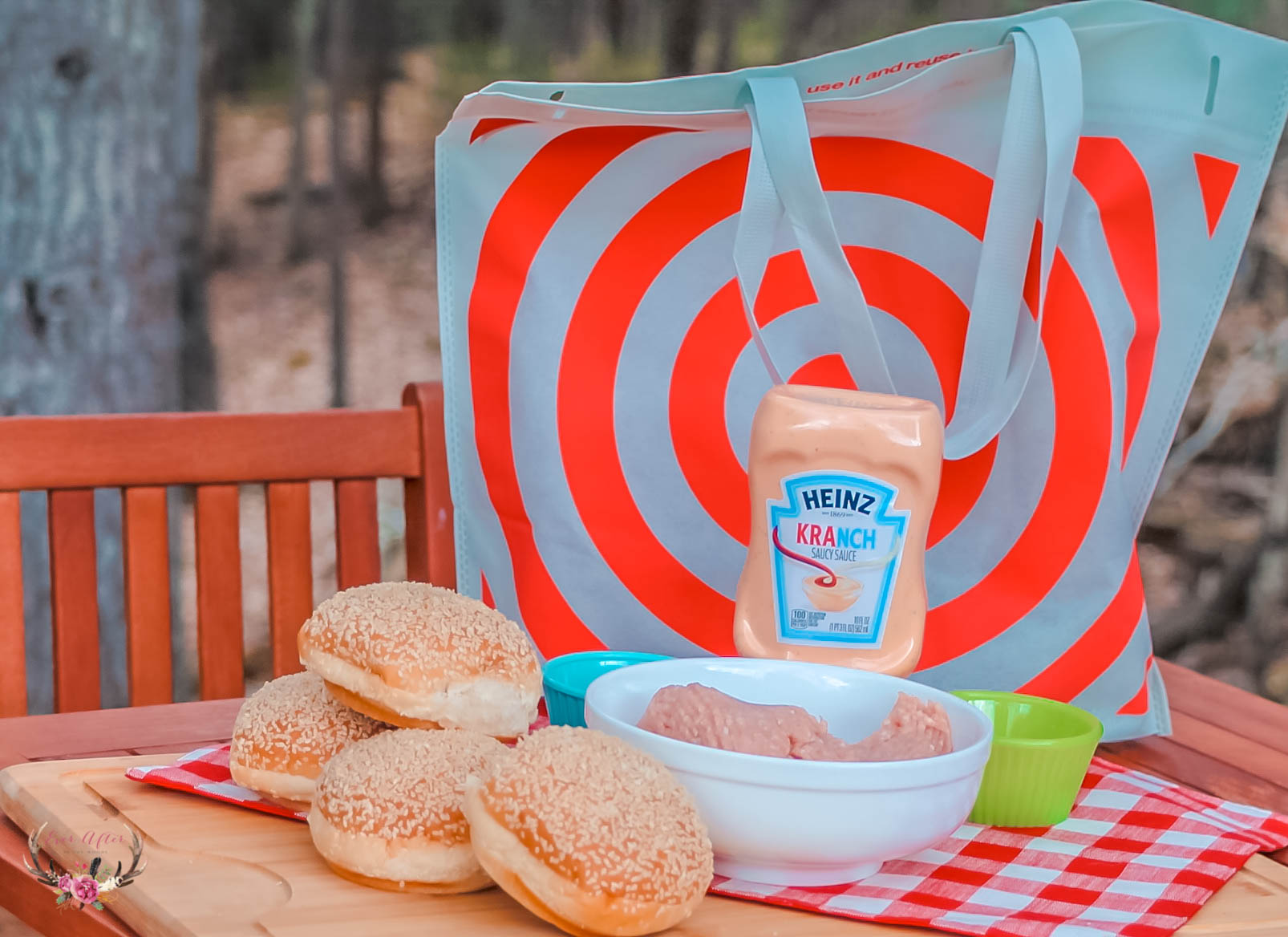 Heinz Art of the Burger Contest Prizes
Each week for the eight weeks the program is live, one winner in each of the seven categories with the highest scores will receive a Heinz Art of the Burger prize kit (a cool denim jacket, set of artistic Heinz pins, a spatula, a basting brush and a gift card.) And at the end of the program, Heinz will honor the creator of the most tasteful example of burger artistry by awarding one winner $25,000! The grand prize winner will also get to travel to three different cities in the US to experience the best burgers around, spend time at Heinz HQ where they'll get to consult on a new sauce in development, and receive a lifetime supply of Ketchup, Mustard & Relish. Click here to learn more about the contest, the prizes and how to enter.

How to Enter
You can head to your local Target to purchase Heinz condiments so you can create your delicious burger masterpiece, and then click here to submit it to the Heinz Art of the Burger contest for a chance to win. The prizes look fantastic, and we love a good contest. Click here to add Heinz condiments to your Target cart.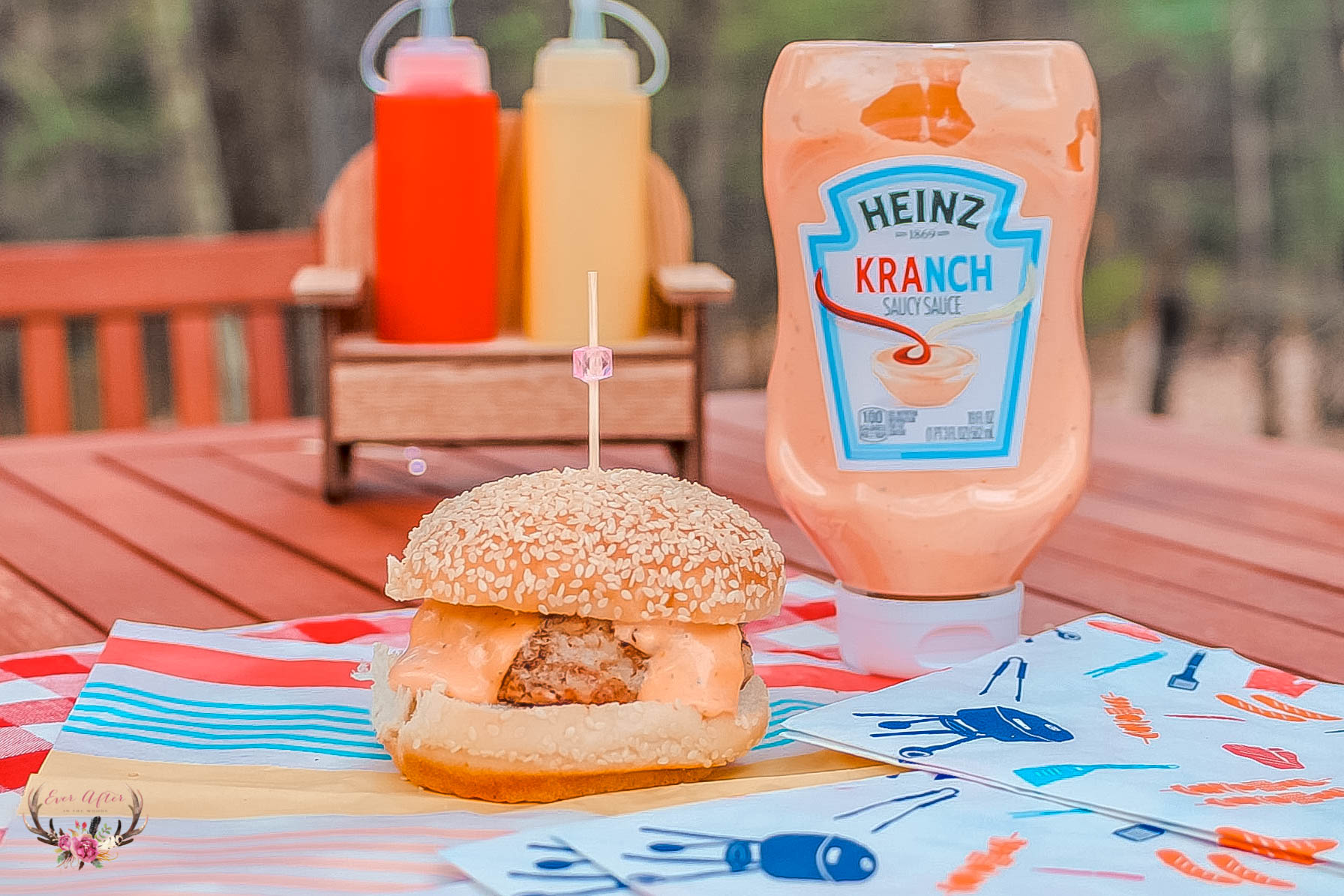 Keep reading for more information about the Art of the Burger contest and how you can win fabulous prizes!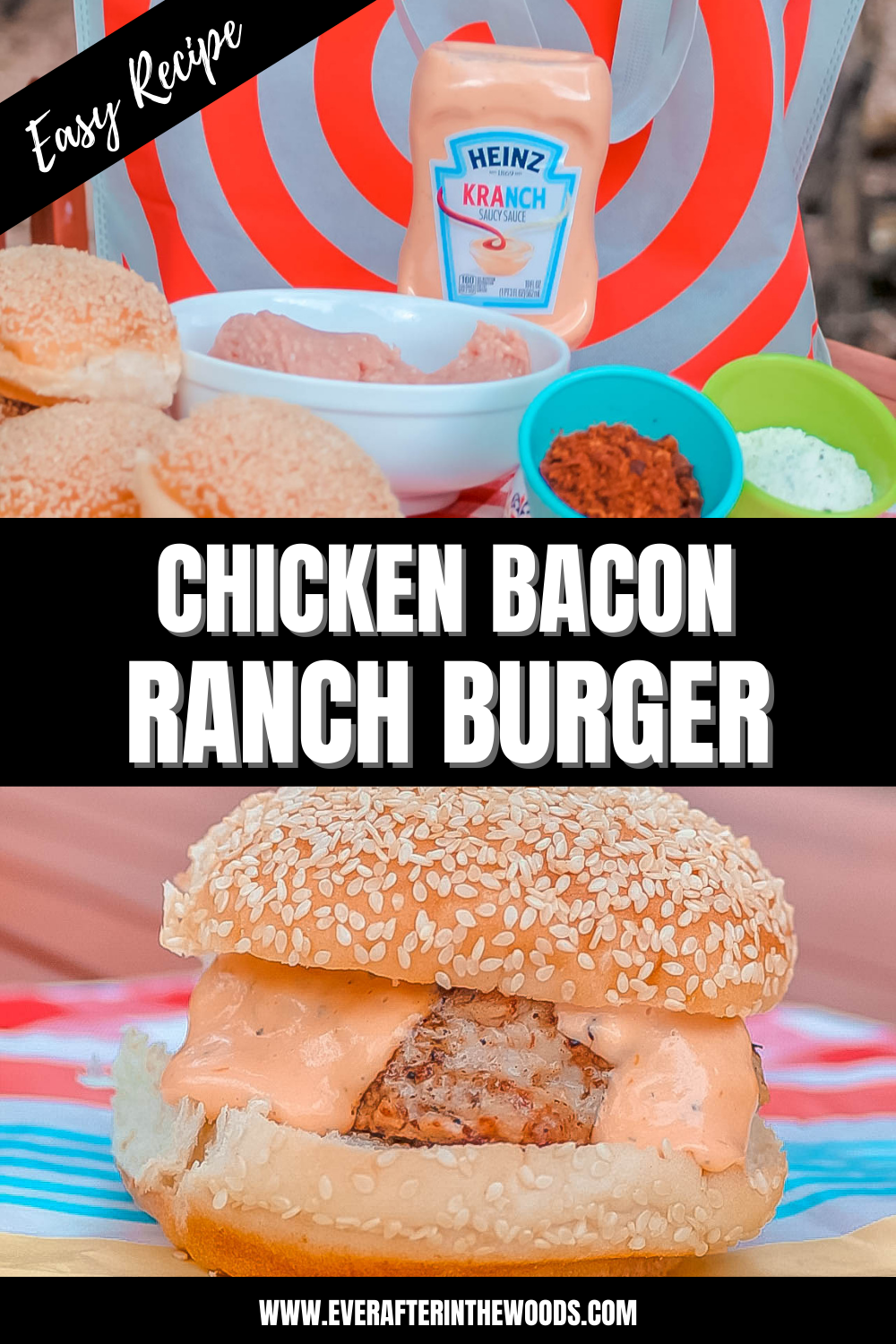 How to Make Chicken Bacon Ranch Burger With Heinz Kranch
Ingredients
2 pounds ground chicken
3 tablespoons dry ranch seasoning
¼ cup chopped bacon
¼ cup Heinz Kranch
4 hamburger buns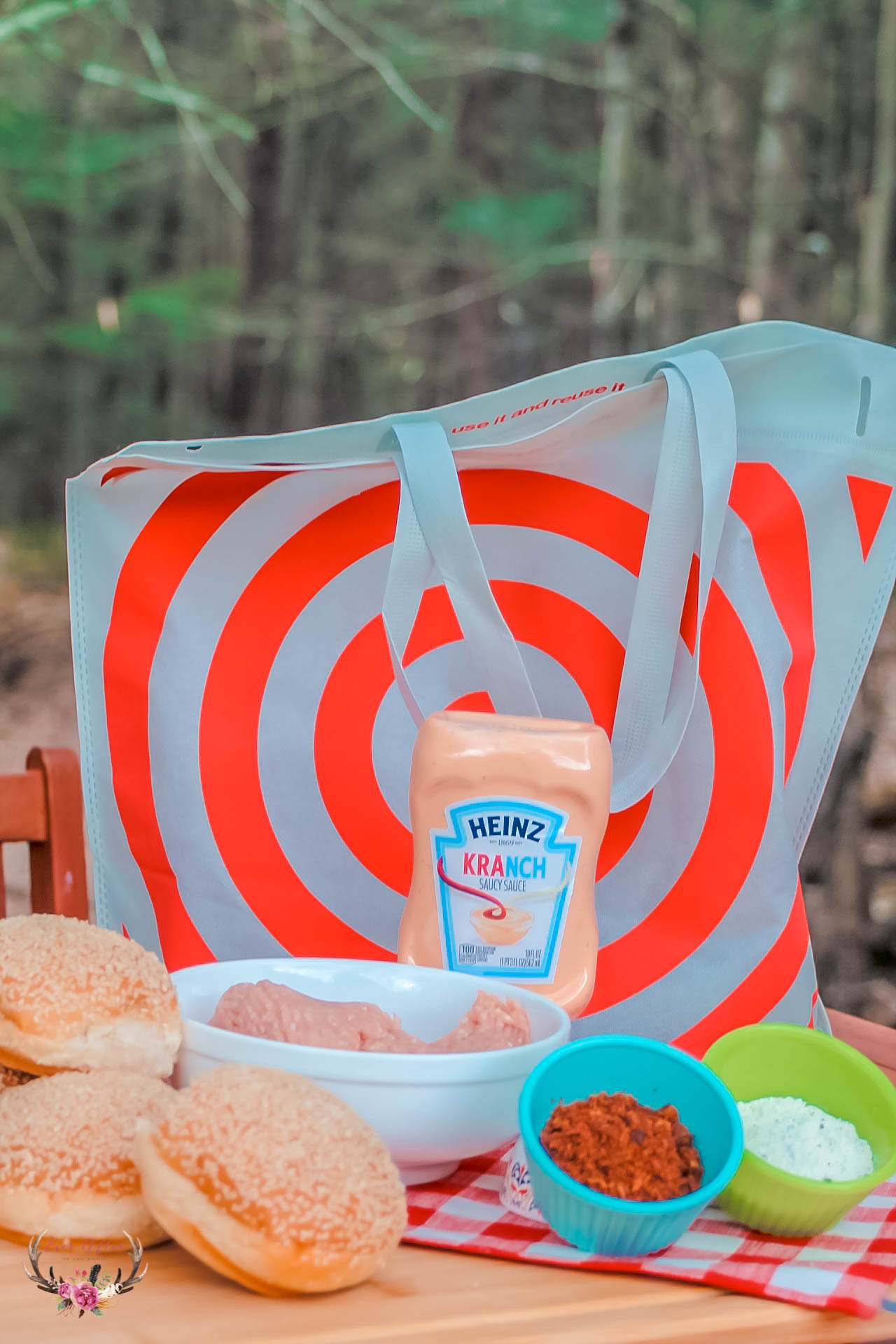 Directions
Combine the ground chicken, dry ranch seasoning and chopped bacon.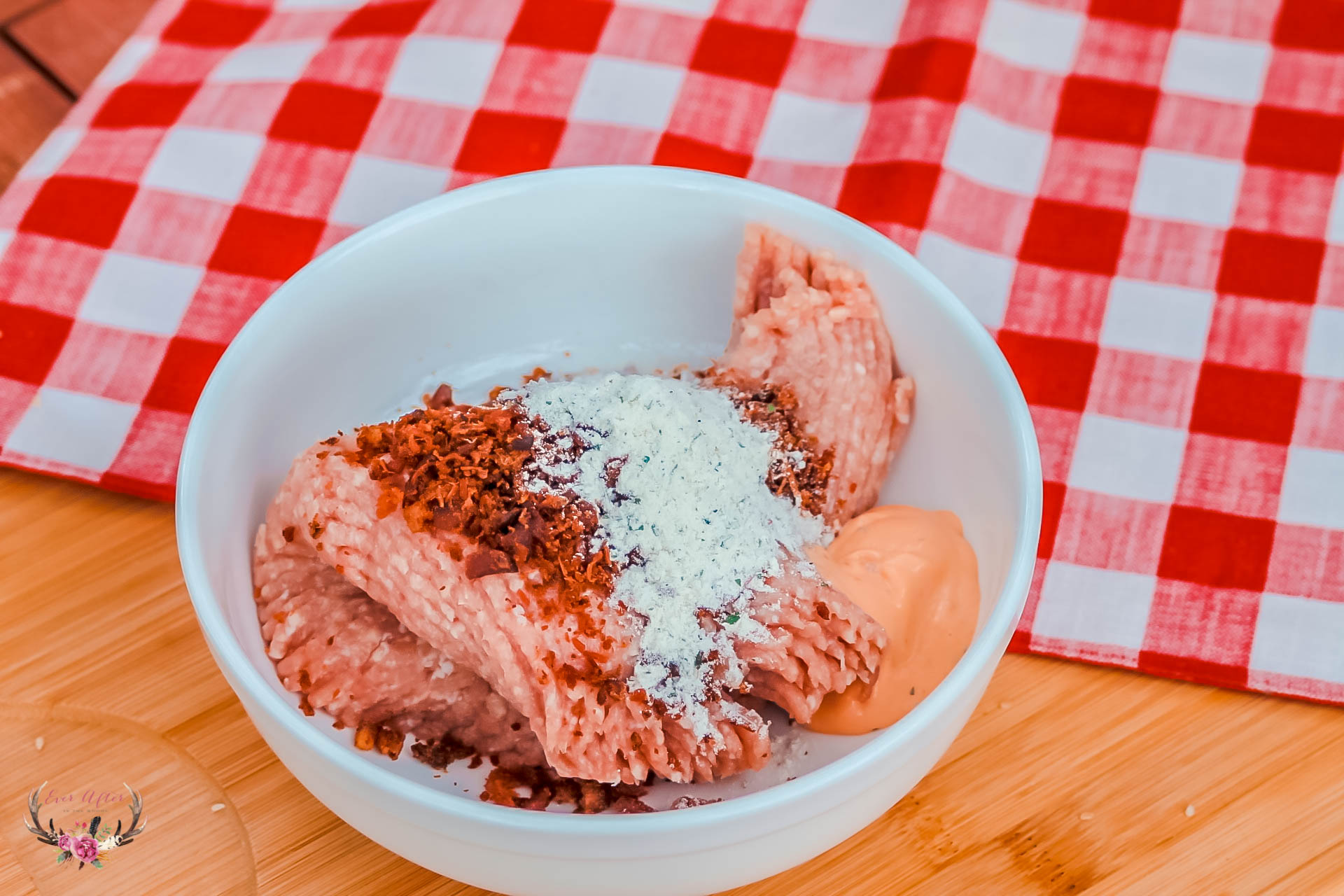 Form into 4 patties and set aside.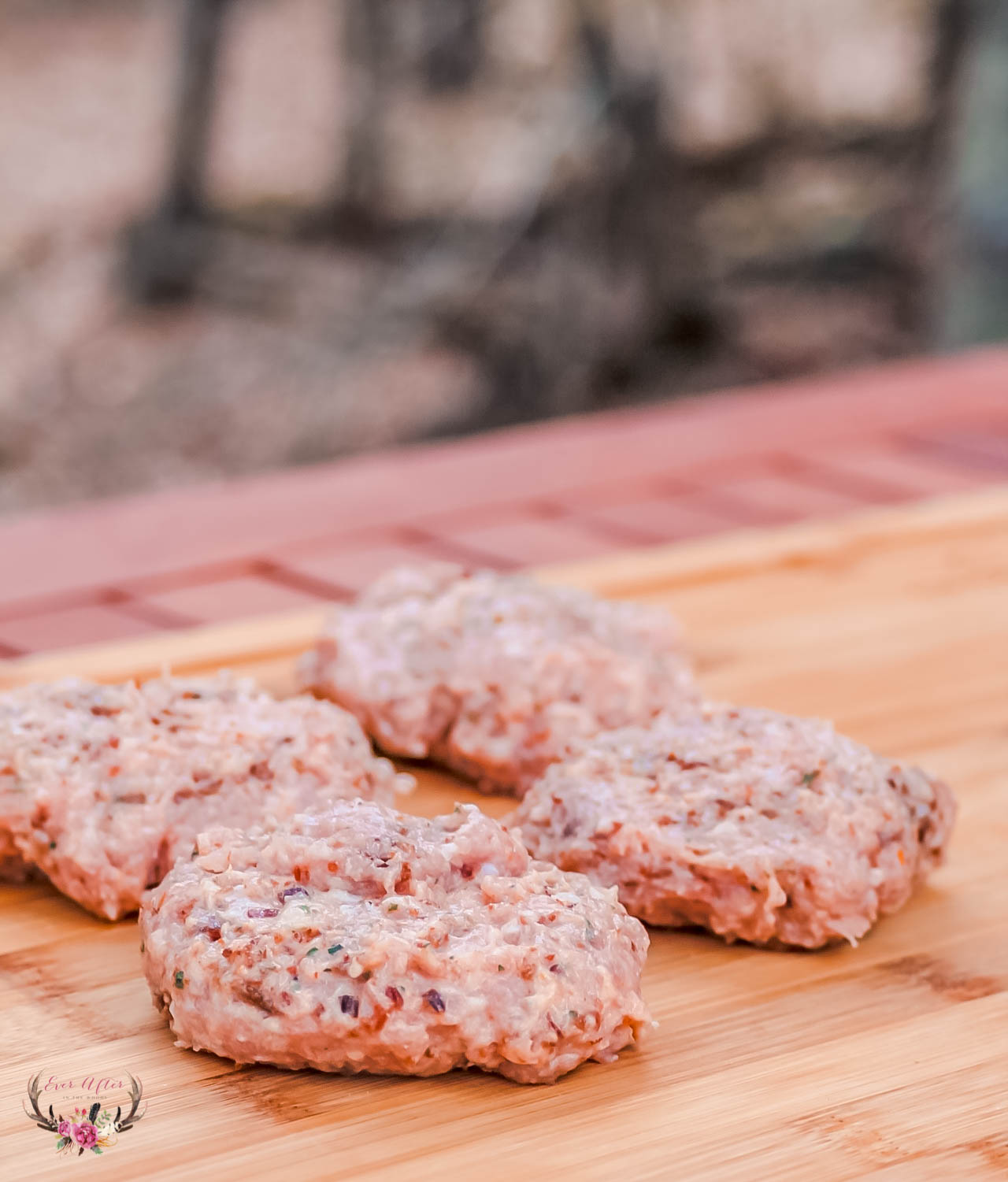 Preheat your grill to a medium heat.
Place your chicken burgers onto the grill and cook to the desired temperature.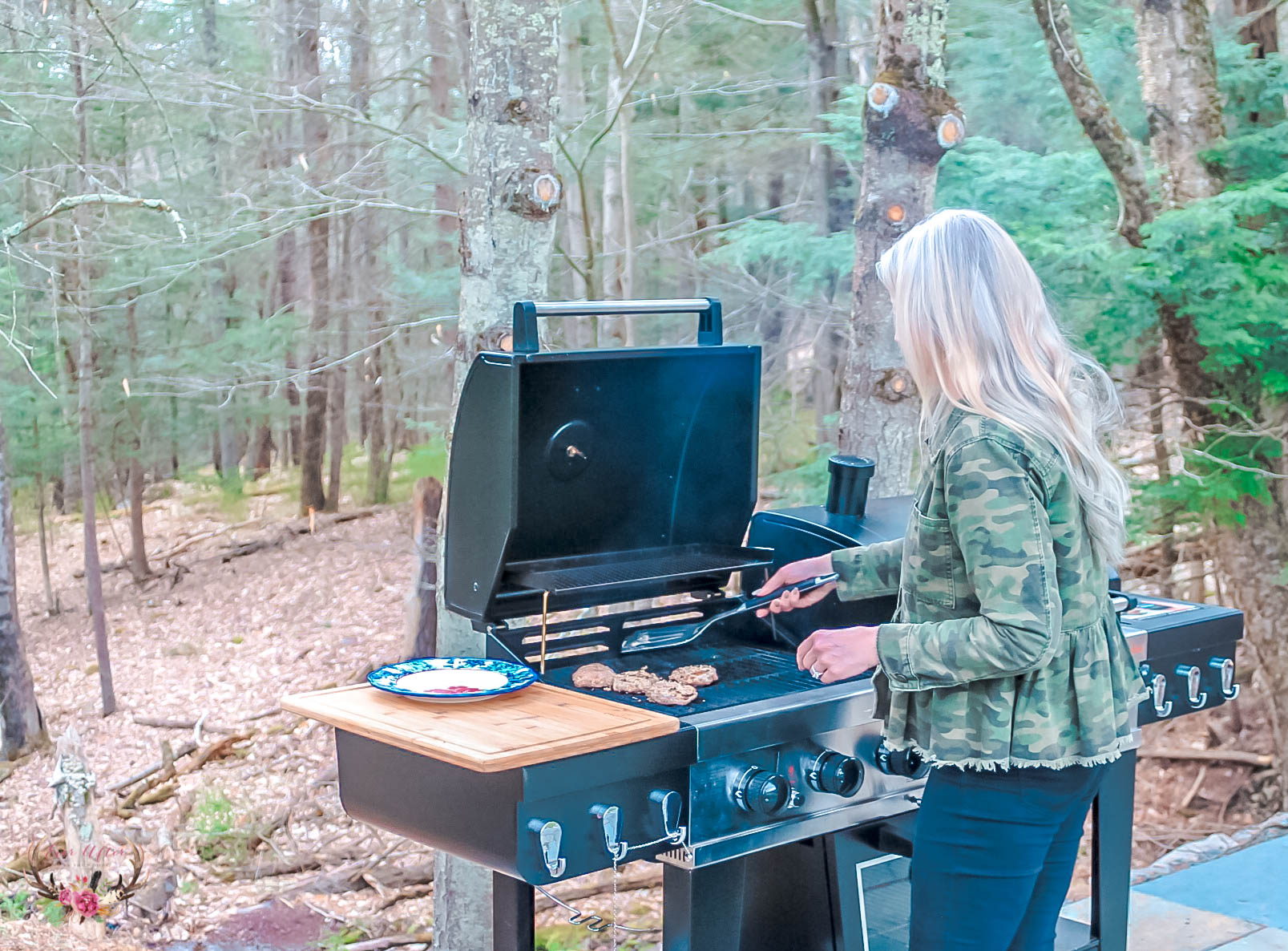 Remove from heat and let sit for 5 minutes before serving.
Construct your burger: Add the burger to the bottom bun, top with Heinz Kranch and top with a bun.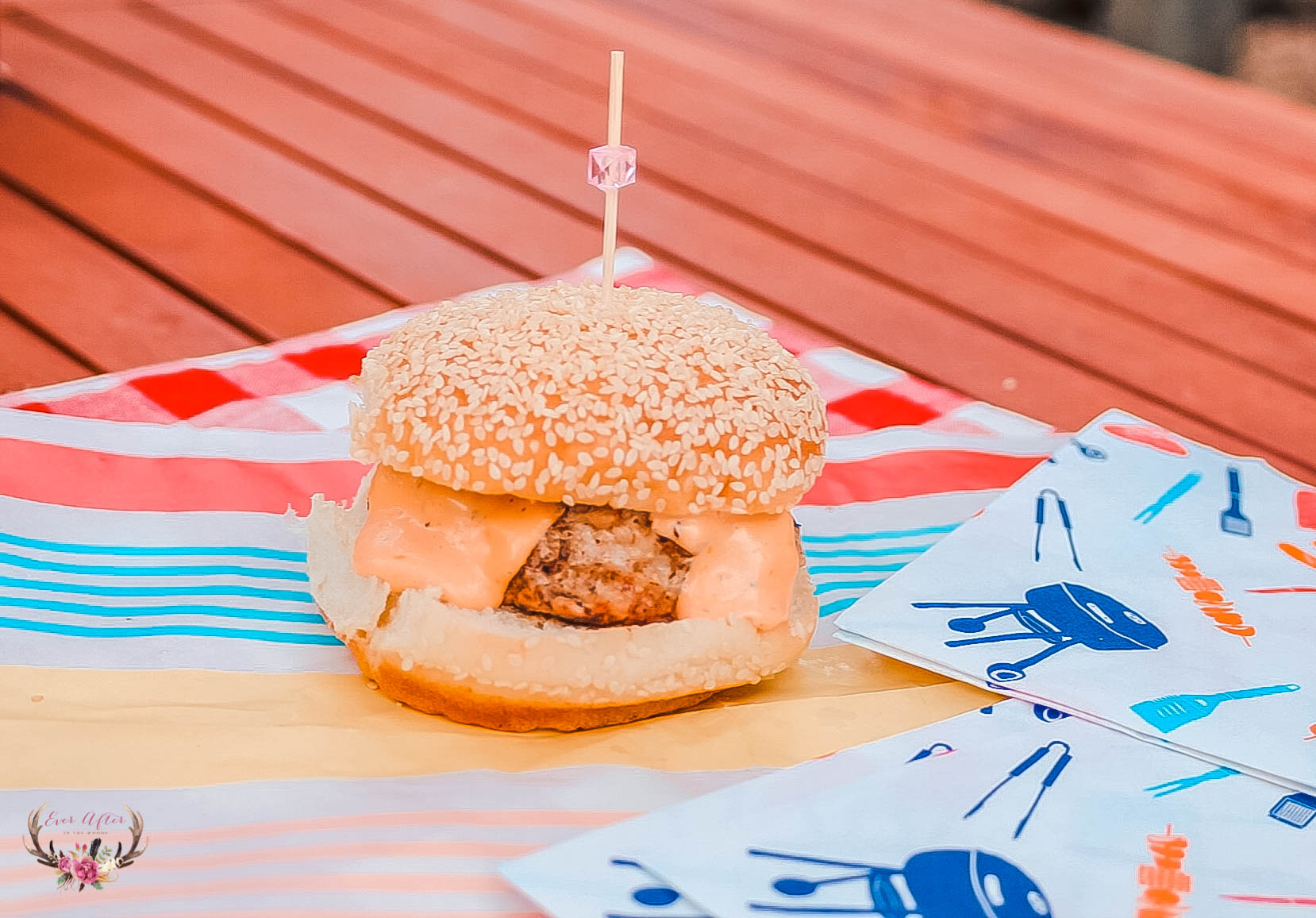 We love chicken bacon ranch pizza and that was the source of inspiration for this yummy burger recipe. The cool ranch flavor with the salty bacon pieces makes the perfect combination.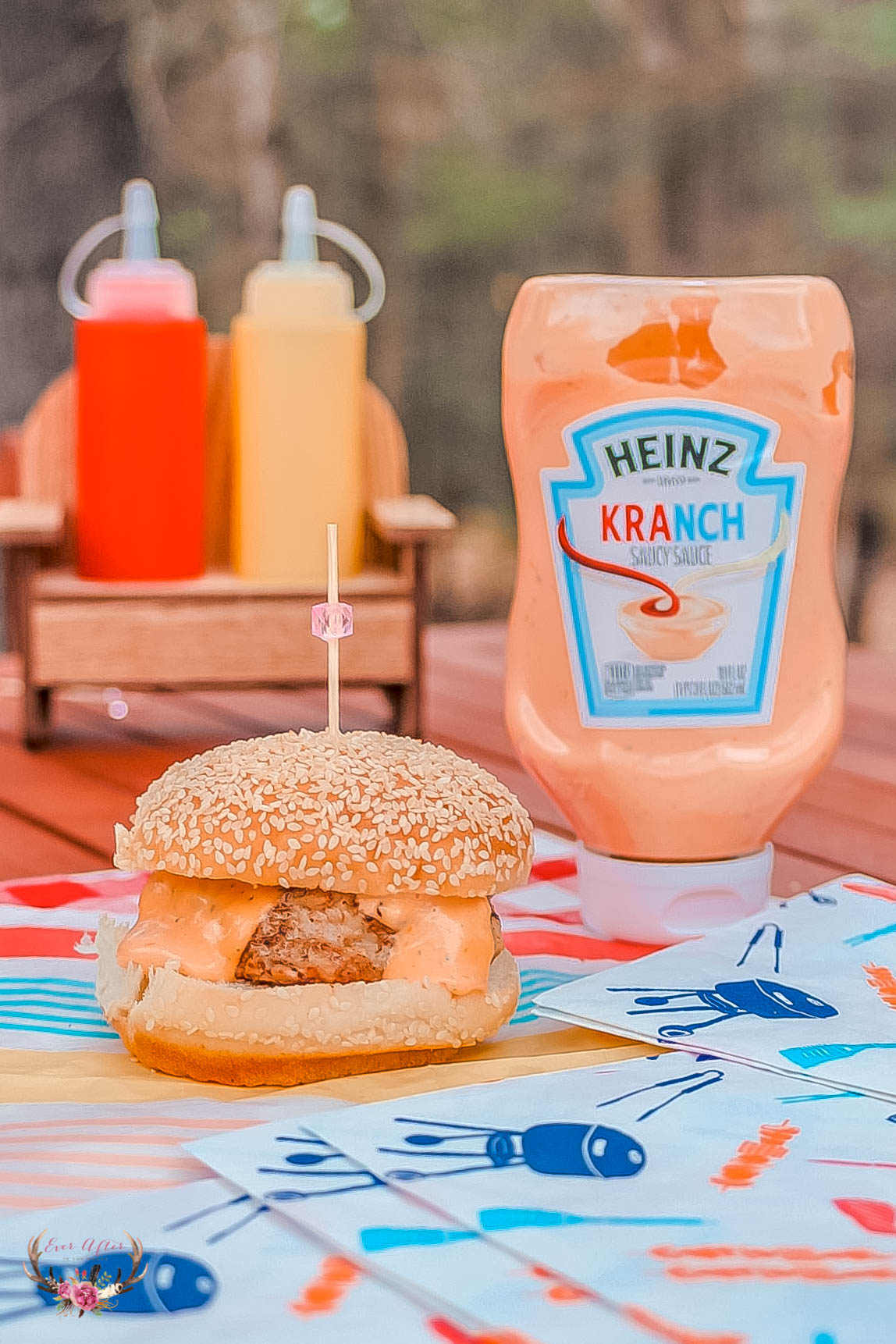 Heinz Art of the Burger Contest*
Submit a photo of your burger here for a chance to win 100s of prizes or enter via your social channels.
Click here for all details on prizing and how to enter!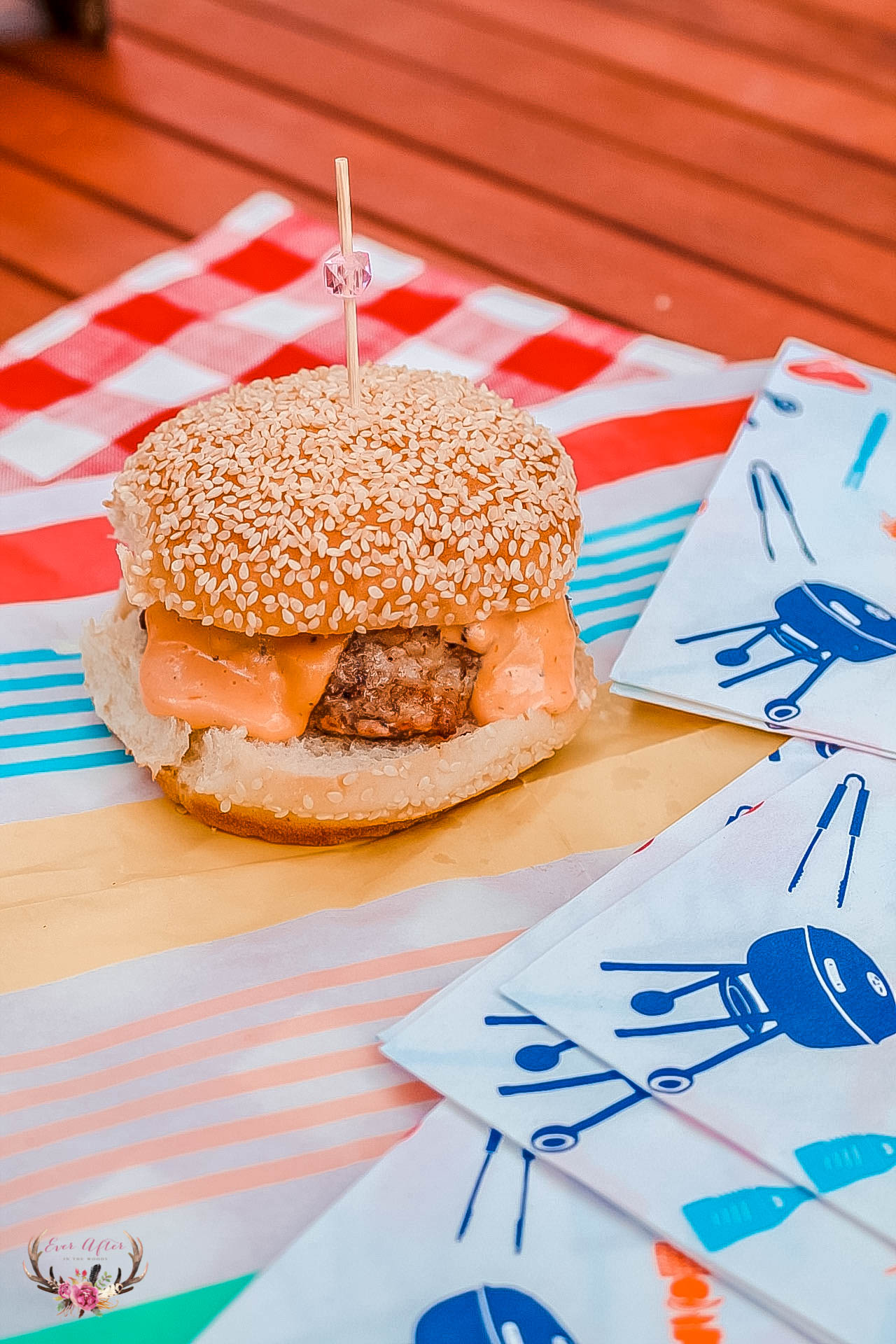 We love grilling season and grill at least two to three times per week and create fun recipes to try. Condiments are our favorite and we love to include dipping sauces with a variety of our recipes, and we always turn to Heinz for delicious condiments and sauces.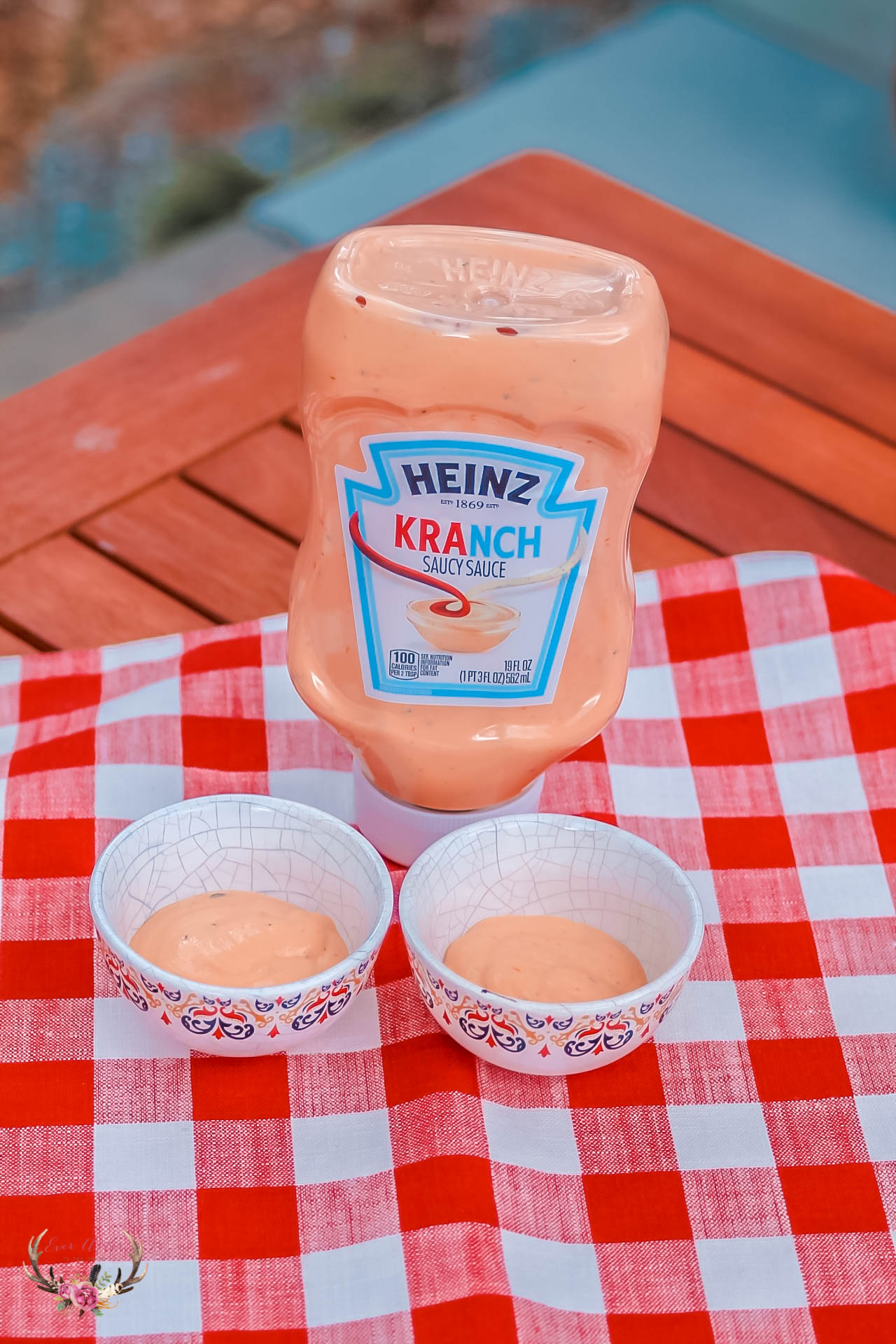 This Art of the Burger contest looks like so much fun to enter with your family and would make a great weekend project. Check it out today!
*NO PURCHASE OF KRAFT HEINZ PRODUCTS NECESSARY TO ENTER THE CONTEST. Enter contest by: 7/19/21. To enter and for Official Rules, visit www.HeinzArtoftheBurger.com.