The perfect caramel pretzel candy treat made with just 4 ingredients. delicious for any time of the year.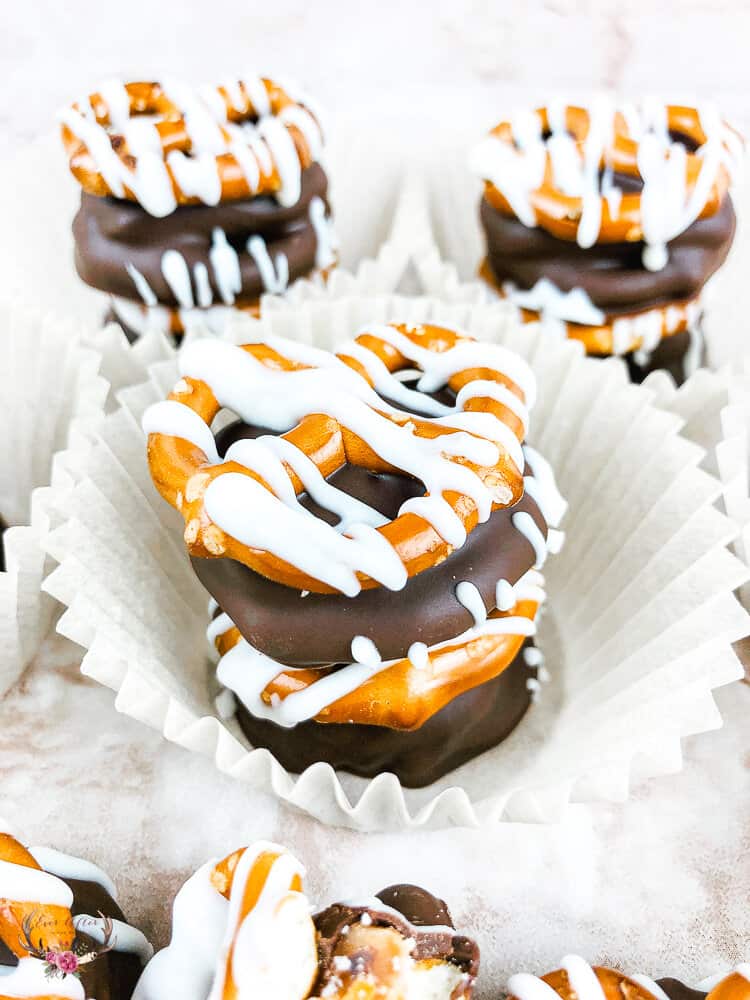 Caramel Chocolate Dipped Pretzels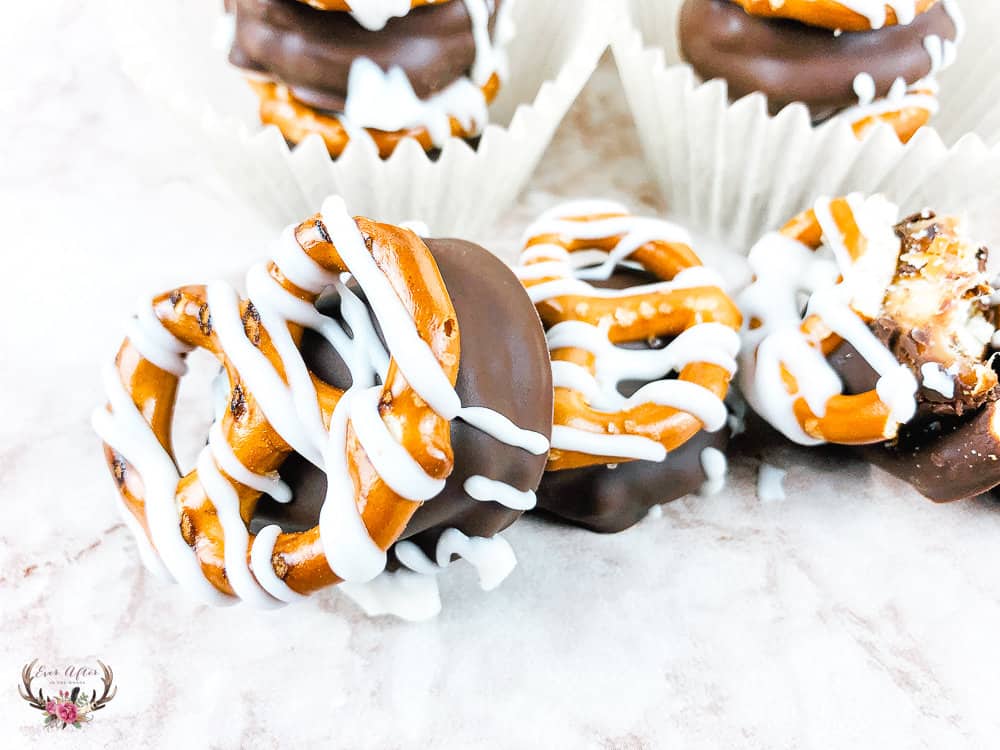 Ingredients:
About 40 twist pretzels, 2 for each treat
Werther's Vanilla Creme soft caramels, one per treat
2 oz chocolate almond bark + ½ teaspoon coconut oil
1 oz white almond bark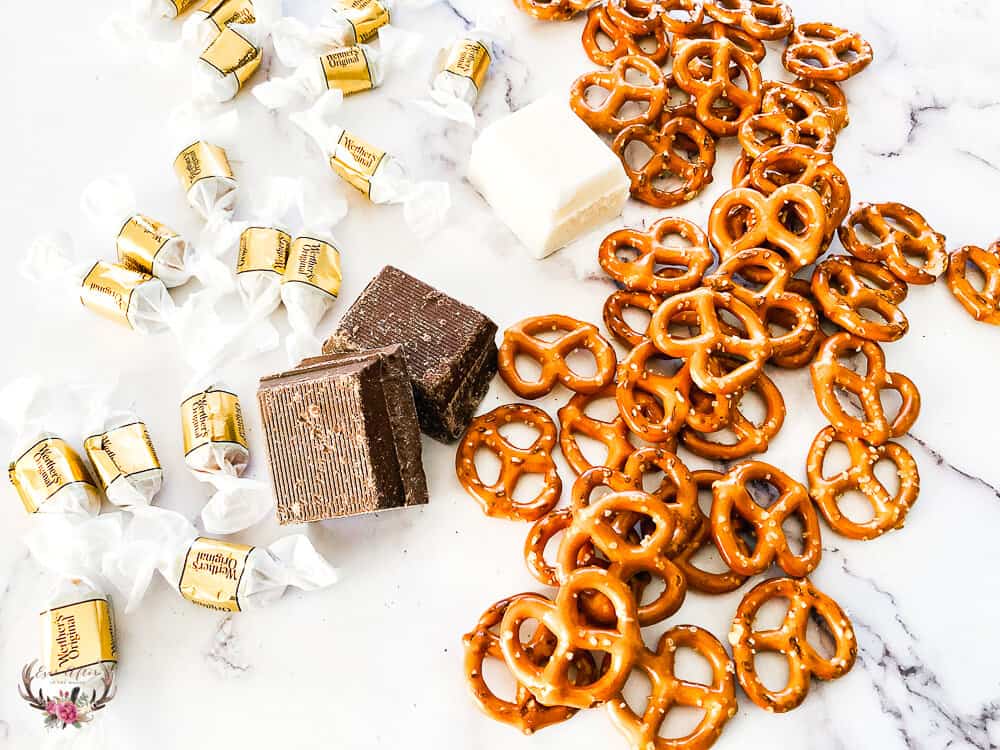 Preparation Instructions:
Unwrap caramels and gently flatten them slightly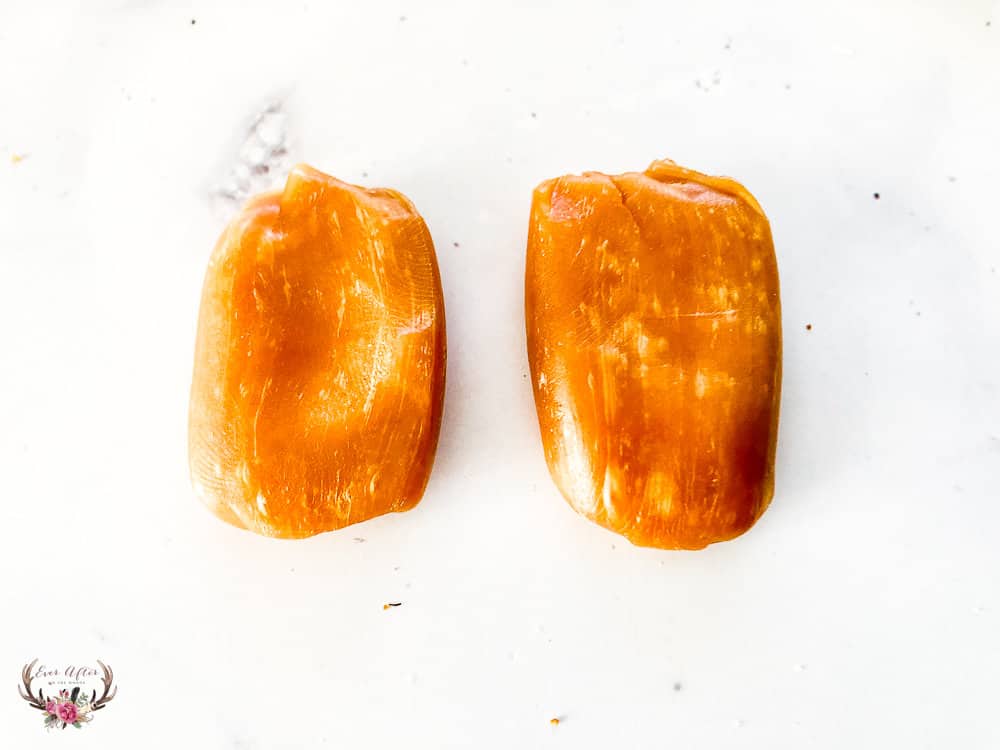 Melt chocolate almond bark with coconut oil and stir until smooth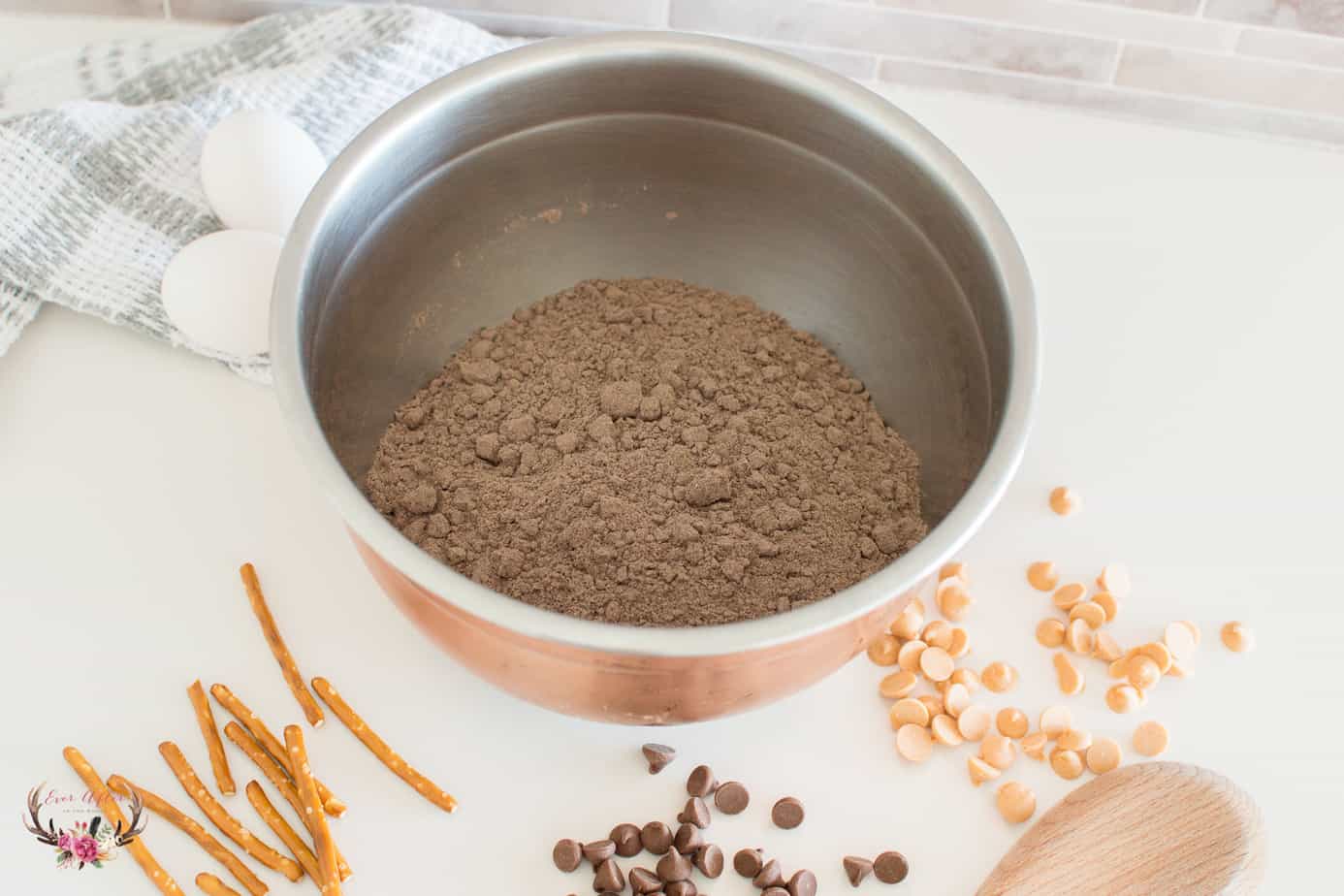 Place one caramel on top of one pretzel
Dip in chocolate to cover completely, shake off excess chocolate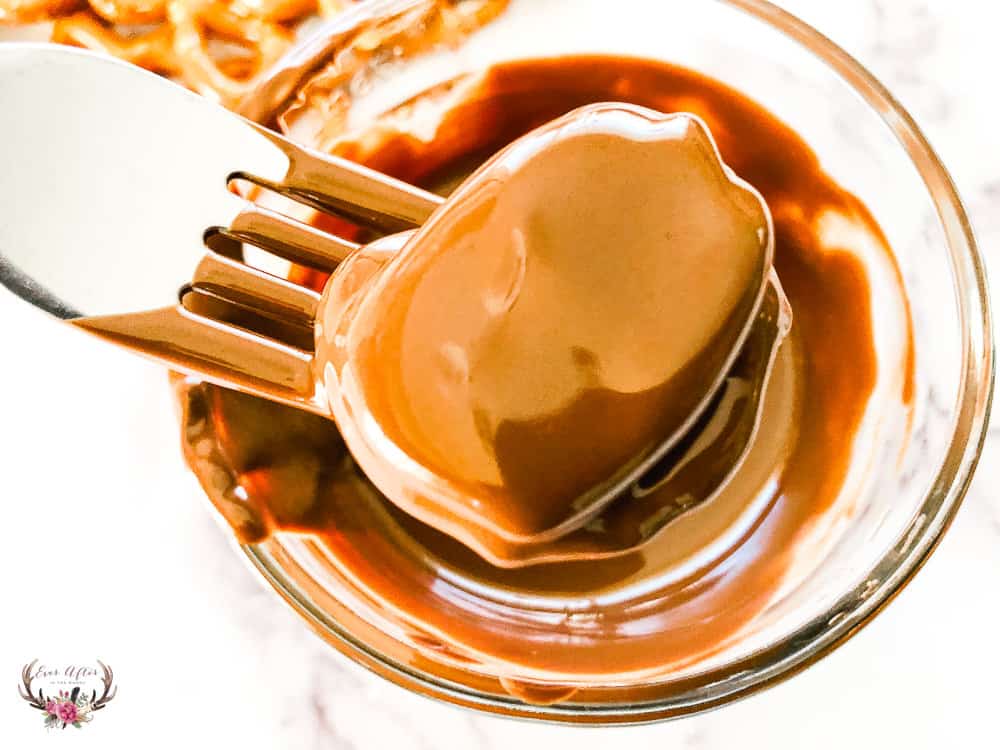 Place on wax paper lined tray and top with one regular pretzel twist
Repeat this process until all caramels are used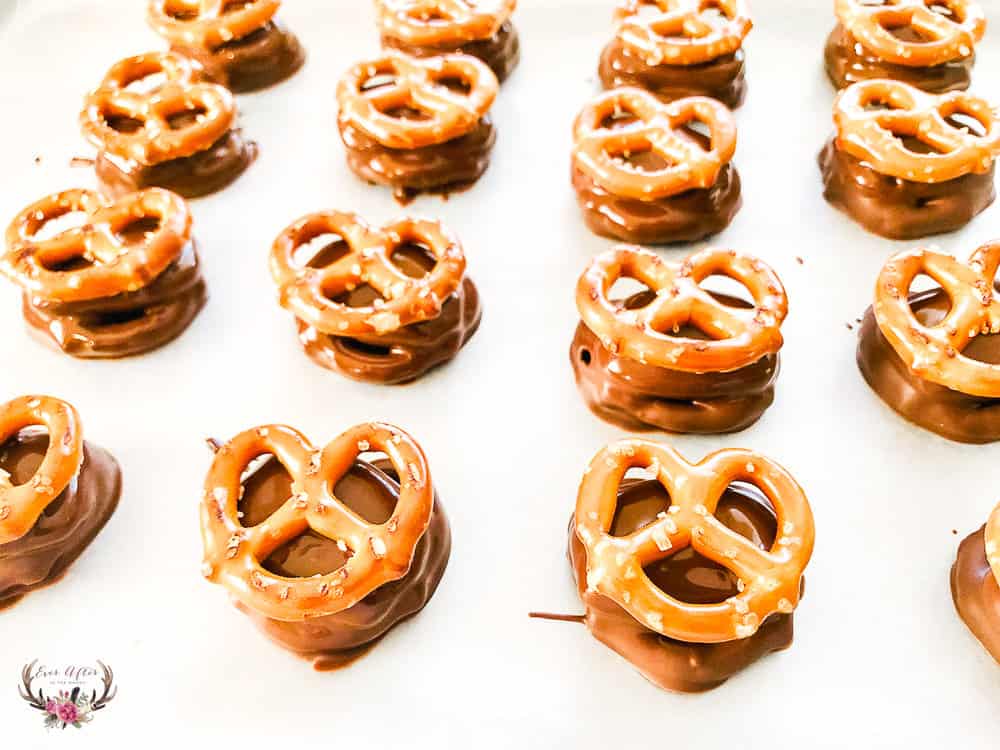 Allow to set on counter or in refrigerator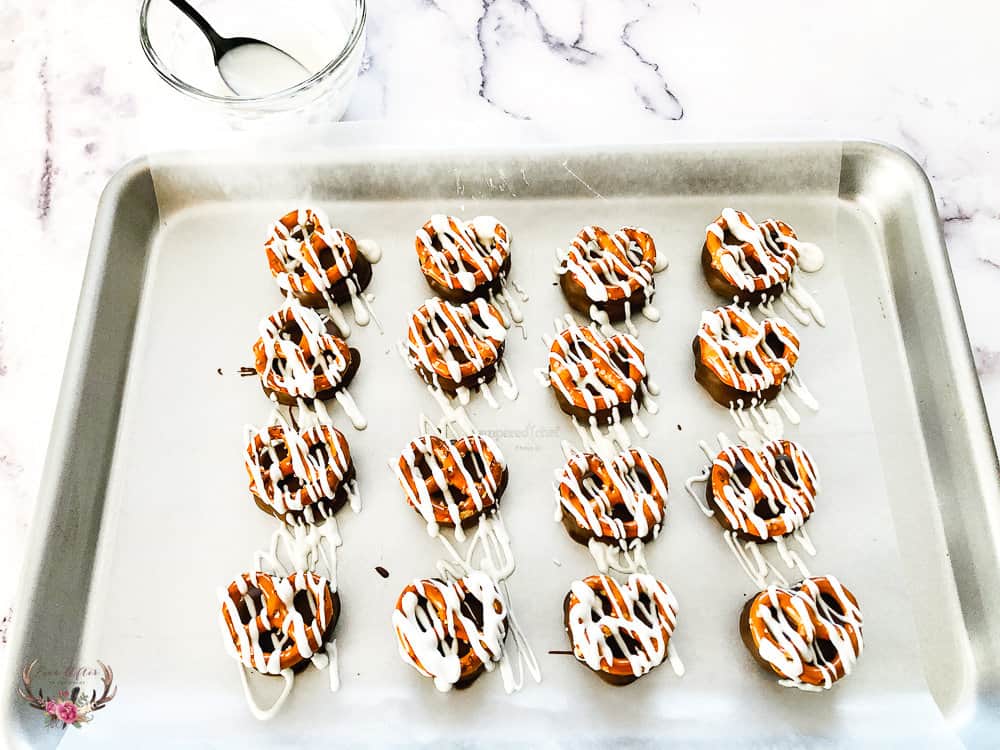 Melt white almond bark and spoon drizzle over each treat
Allow to set, serve, and enjoy!