Christmas Desserts
Christmas Cupcakes
Adorable Hot Cocoa Cupcakes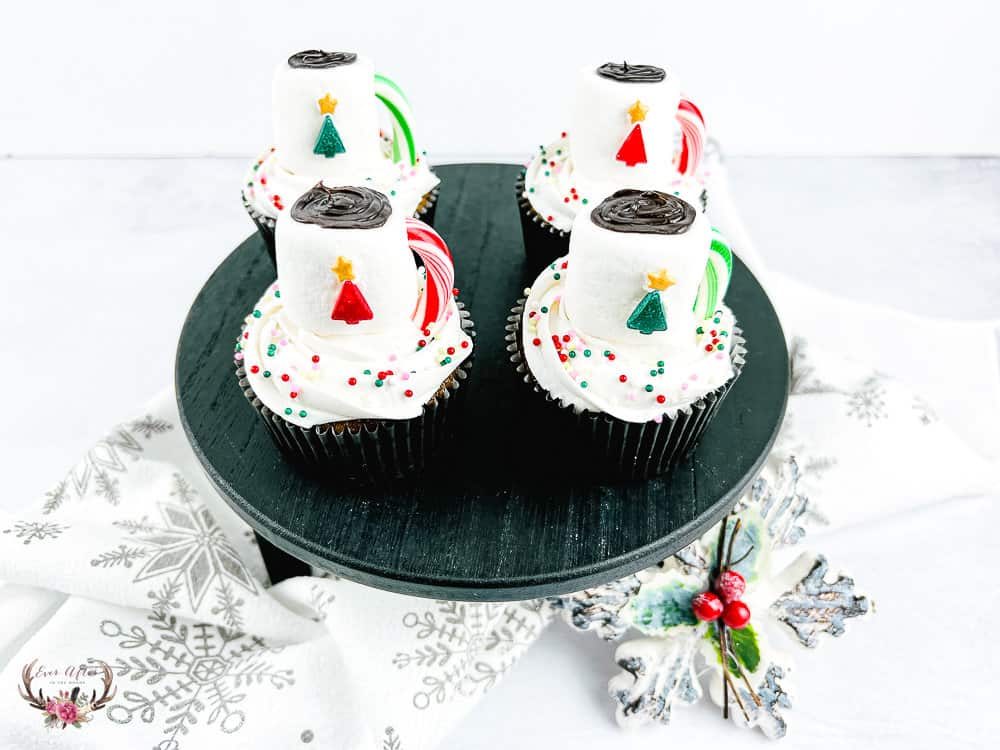 It is that time of the year – Christmas desserts the whole family can enjoy and these Christmas Cupcakes – Adorable Hot Cocoa Cupcakes are just the right addition to any party you are having this year.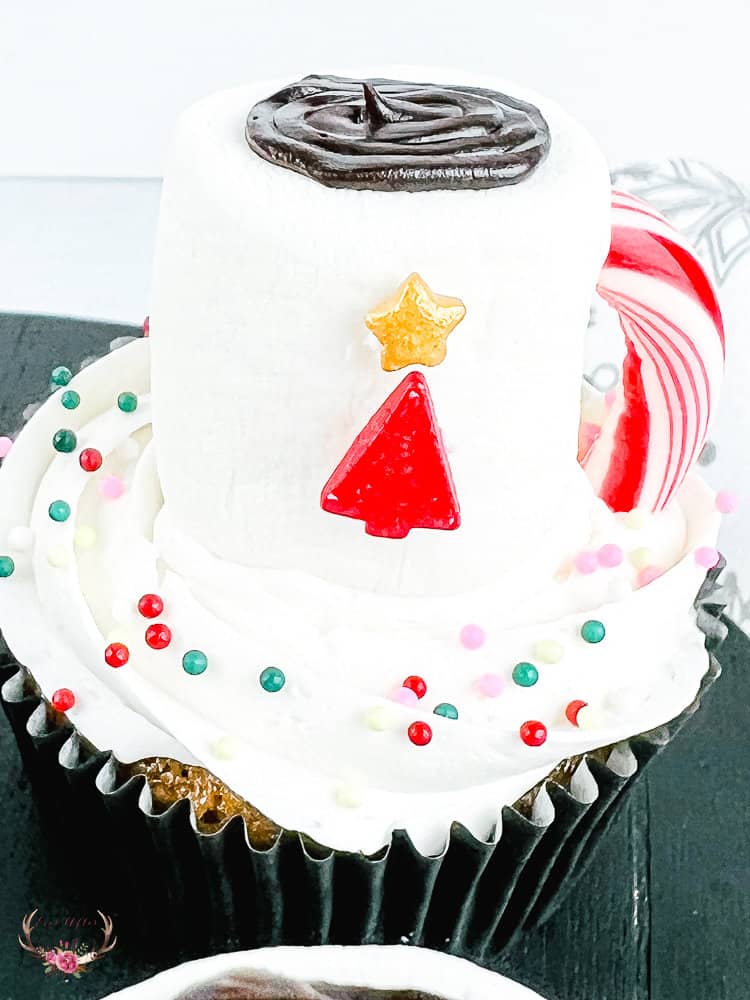 Tasty gingerbread cupcakes wit h frosting that uses a shortcut recipe or very easily swap out your favorite gingerbread cake recipe.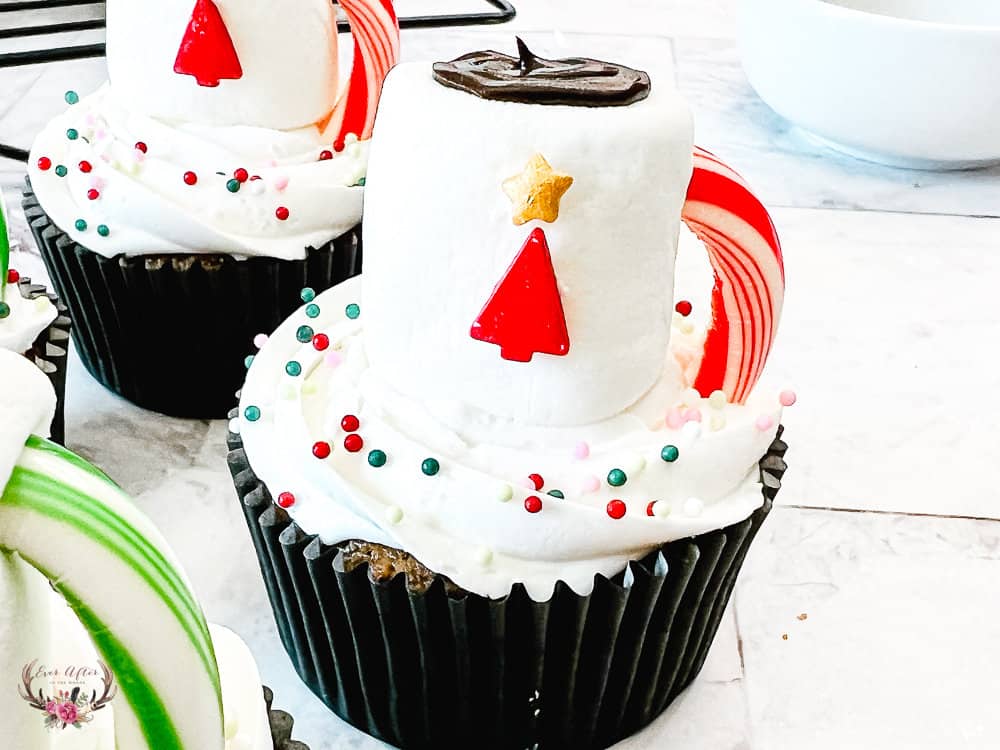 Christmas Cupcakes – Adorable Hot Cocoa Cupcakes
Ingredients:
1 box gingerbread mix + additional ingredients per directions OR your favorite recipe
Vanilla buttercream in a piping bag with a 1M star tip
Marshmallows, 1 per cupcake
Candy canes, 1 per cupcake
Chocolate buttercream in a piping bag with a small cut tip
Holiday themed sprinkles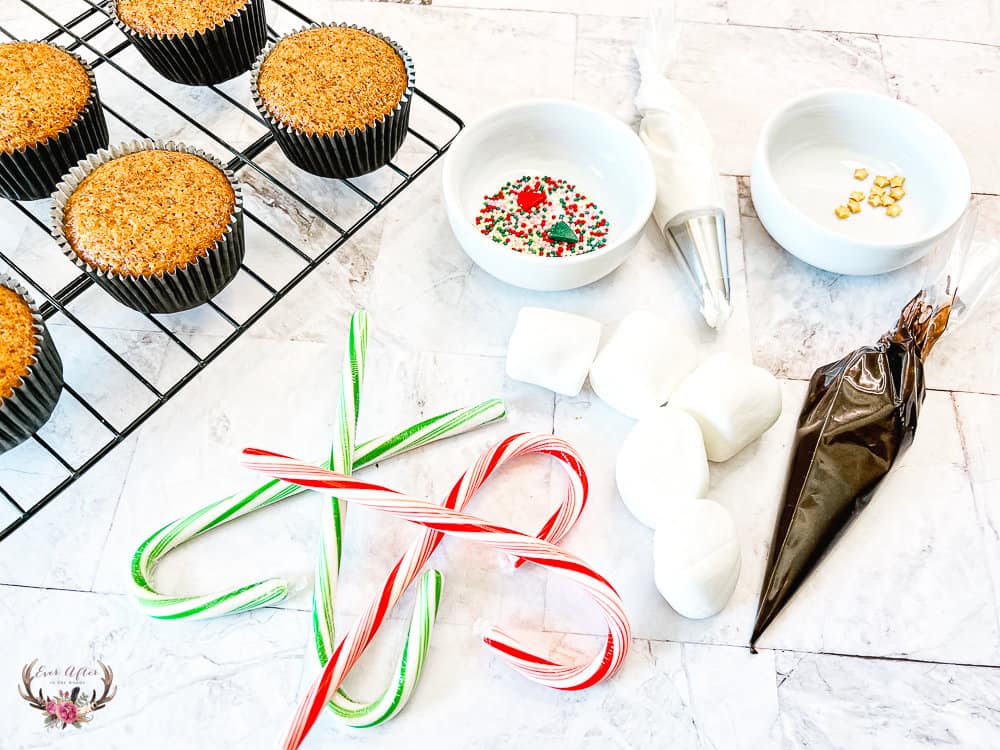 Preparation Instructions:
Bake cupcakes per recipe and cool completely
Break the hook section of the candy cane to match the height of the marshmallow, set aside
Use the vanilla buttercream to pipe a flat swirl on each cupcake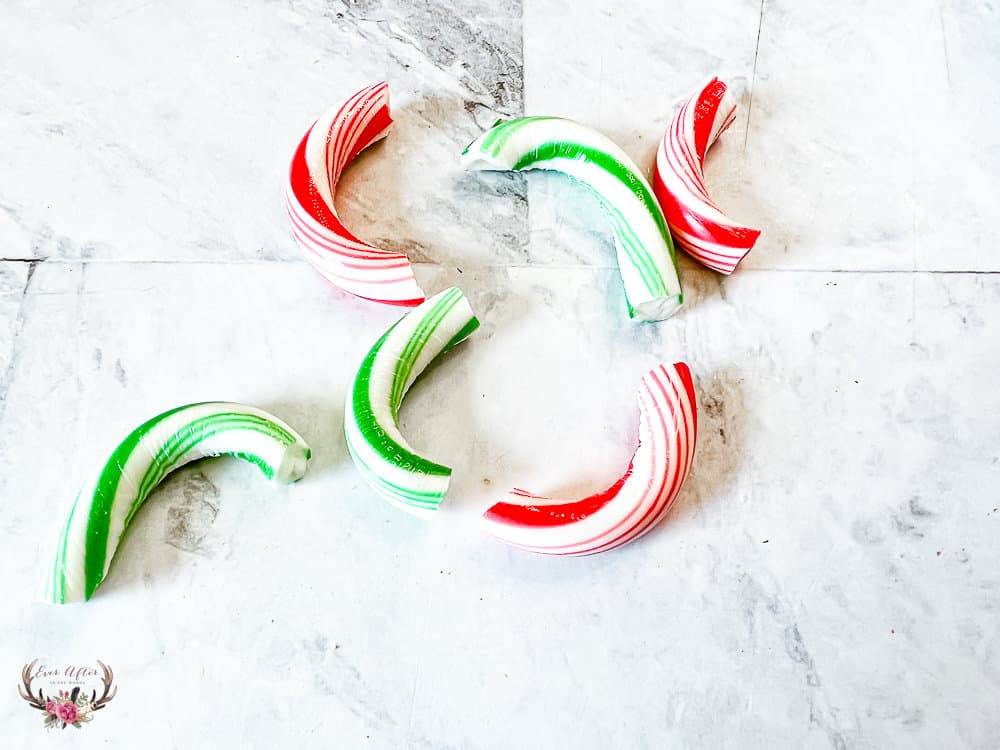 Sprinkle on themed sprinkles
Poke one end of the candy cane into the marshmallow
Use a toothpick the apply a tiny amount of vanilla buttercream on the surface of the marshmallow and apply the themed sprinkle decoration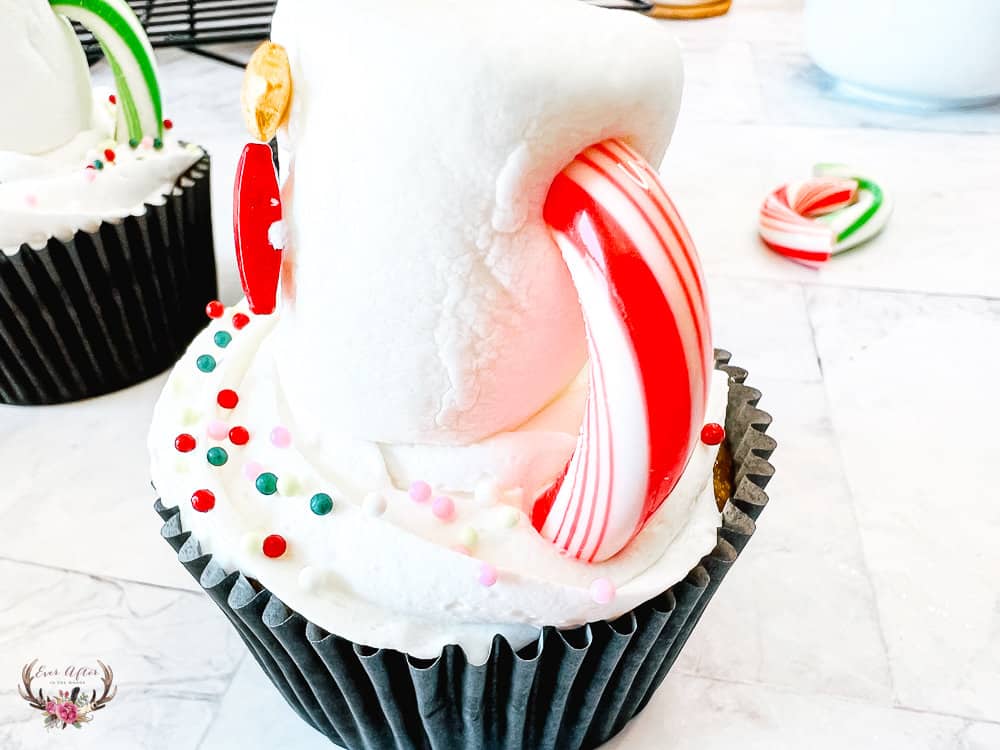 Place the marshmallow mug in the center of the cupcake
Use the chocolate buttercream to pipe the latte on top of the mug, leaving the outer edge unfrosted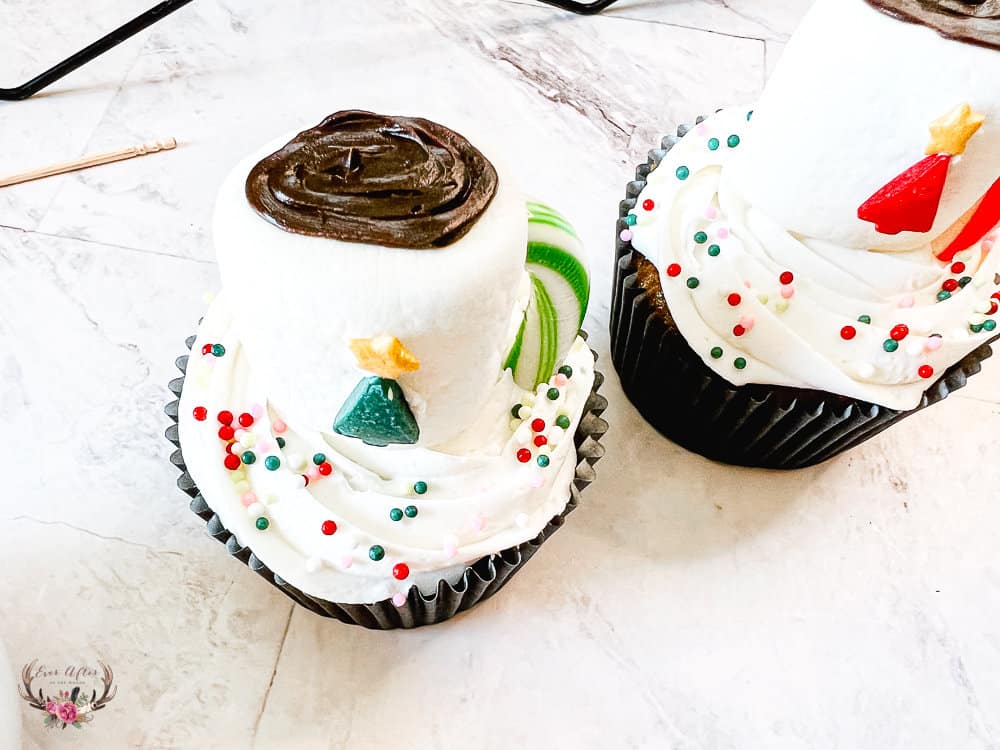 Serve, share, and enjoy!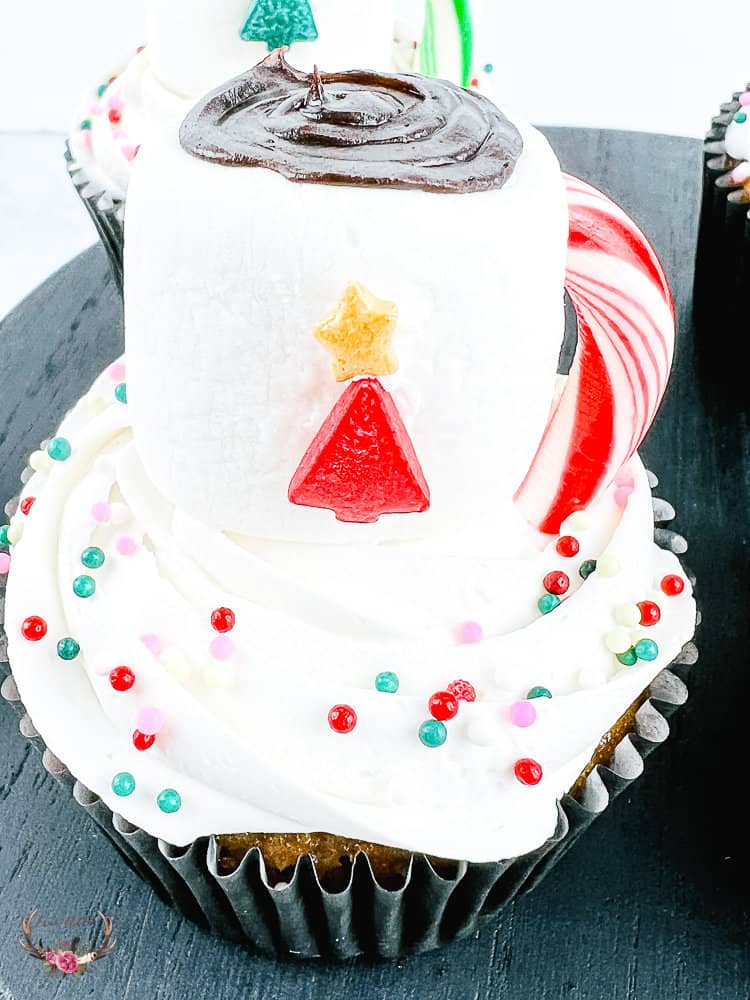 Oh my we are certainly prepared this holiday season, check out all of our holiday cookie recipes too because we have numerous recipes for those cookie platters and cookie exchanges this year!