The fall season is here and I cannot be any happier! There is something about sweaters, boots, fall foliage and everything pumpkin that makes this girl happy. You can smell it in the crisp fall air; it really is one of my favorite seasons. It may have something to do with the fact that it is pumpkin season!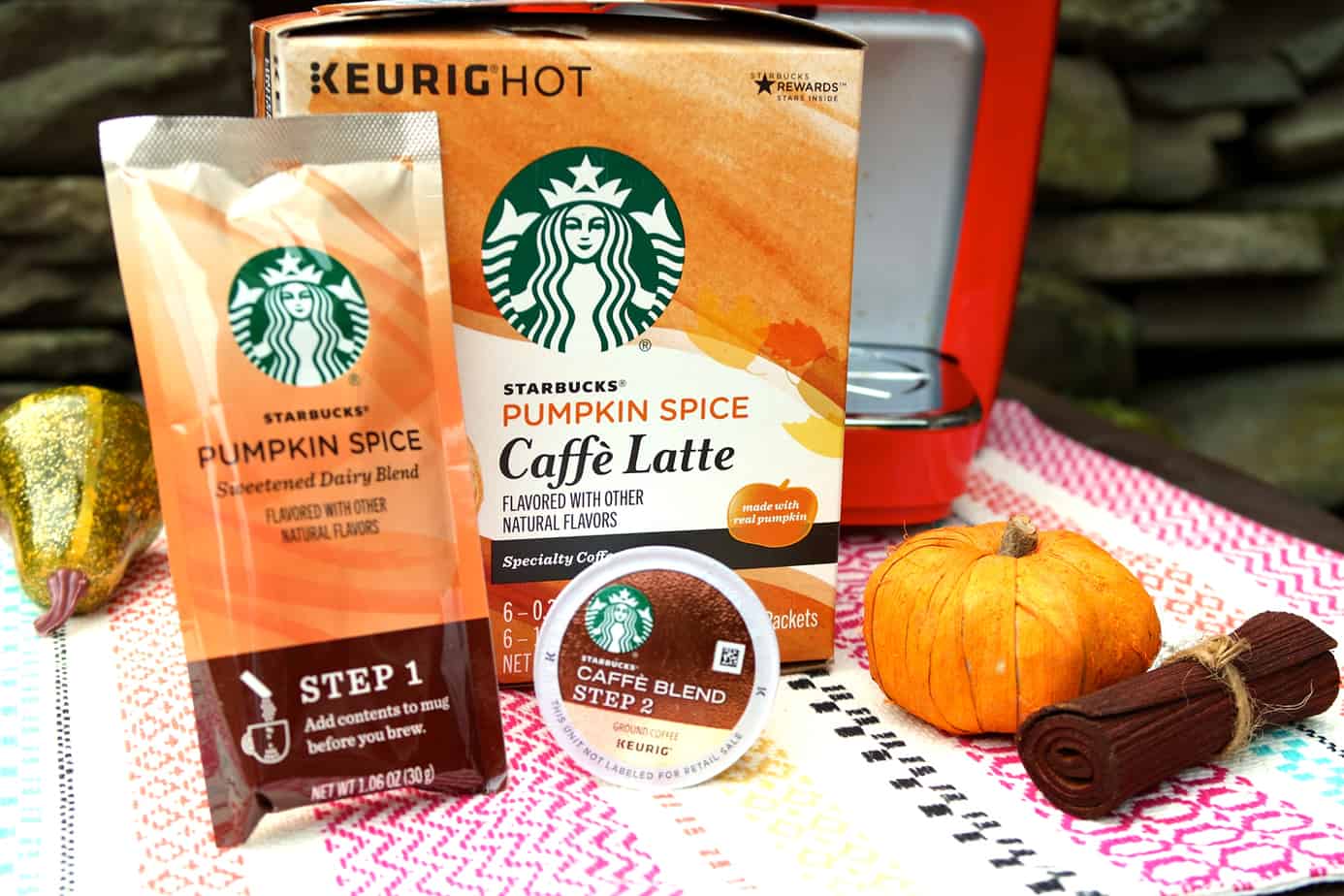 Starbucks® Caffè Latte 
Starbucks® Pumpkin Spice Caffè Latte K-Cup® pods are now available at ShopRite for a limited-time, and I love to pair this coffee with an old fashioned Cinnamon Spice Challah Bread Pudding. My mouth is watering just thinking about the delicious smells coming from my kitchen this fall.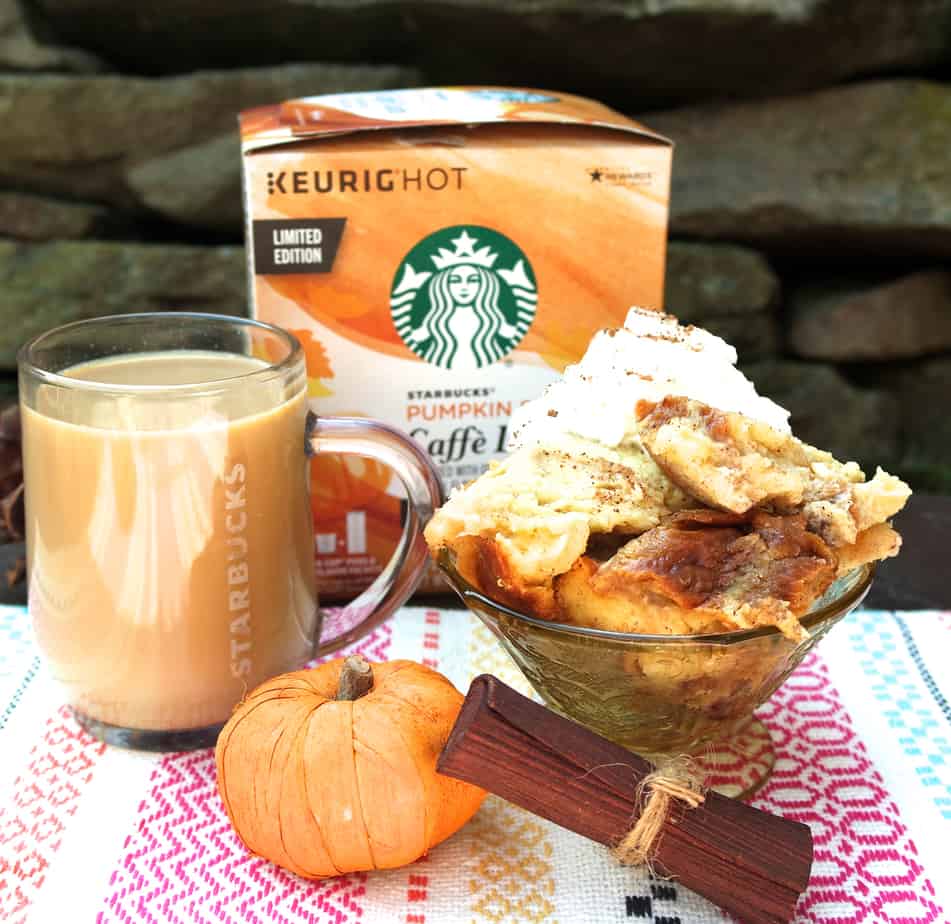 Starbucks Keurig Cups
There is nothing better than the first sip of coffee in the morning and it is so much better with Starbucks® Pumpkin Spice Caffè Latte K-Cup® pods. I usually wake up about 30 minutes before anyone else in our home to enjoy the solace and my coffee. Fall is the perfect time to enjoy the flavors and spices of cinnamon, pumpkin, and nutmeg that are found in the limited-time fall flavor, that we found in ShopRite.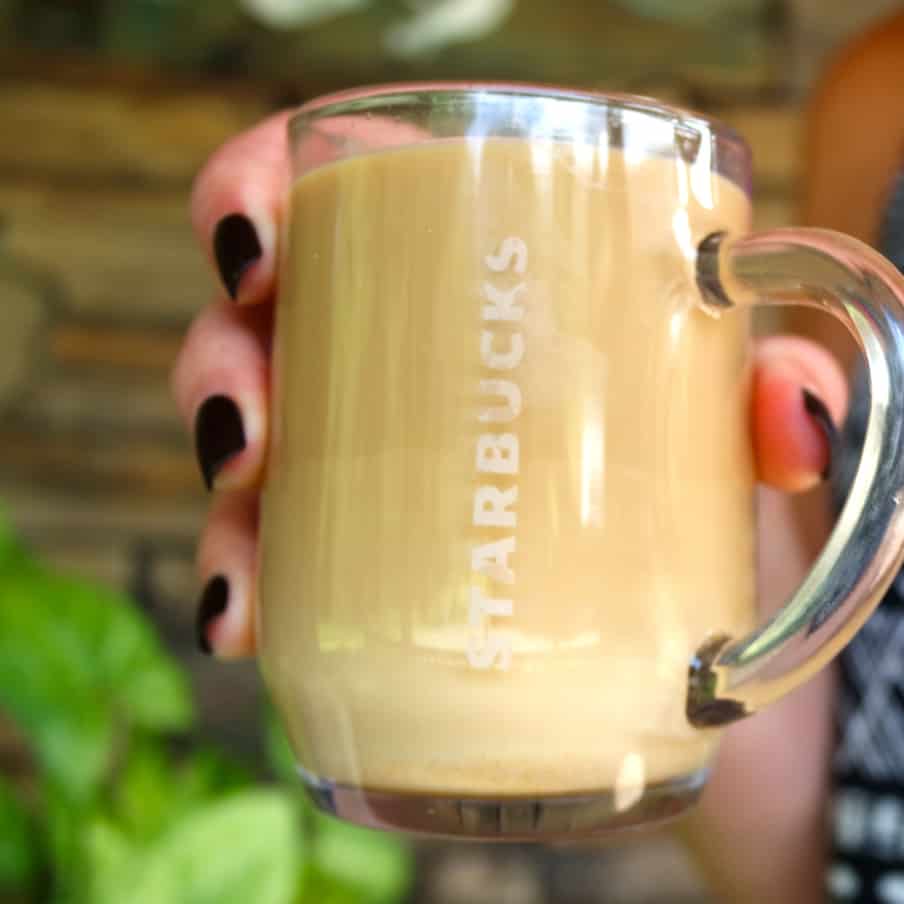 It is so easy to make Starbucks® Pumpkin Spice Caffè Latte K-Cup® pods, simply place the spice pack into a glass and then use the K-Cup® pods. A perfect way to enjoy a delicious Starbucks® Caffè Latte in the comfort of your own home.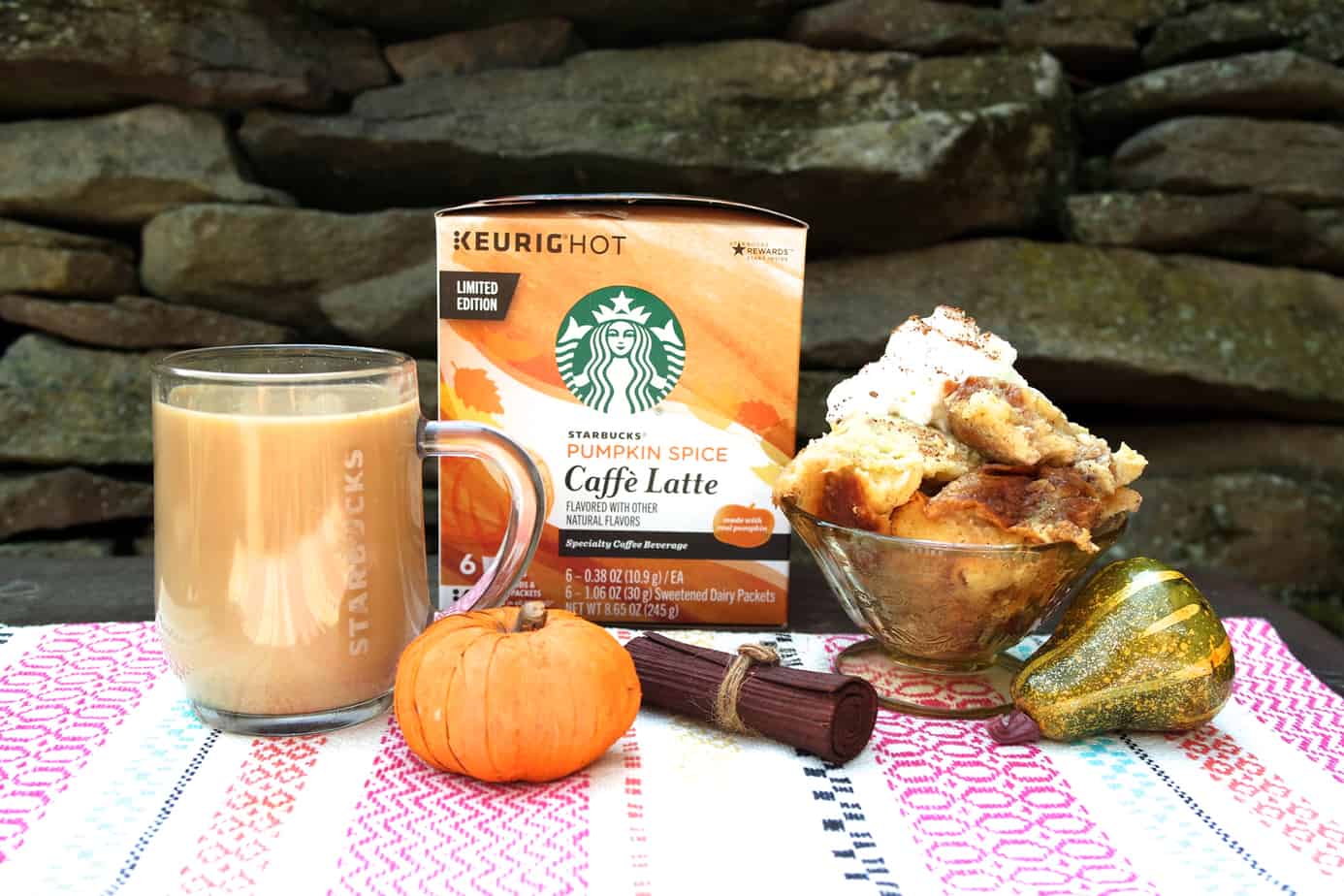 Beautiful weather on the weekend means we can enjoy our coffee and delicious bread pudding outdoors on the front porch. We love this outdoor space as we can breathe in the fresh crisp air and see the beautiful leaves.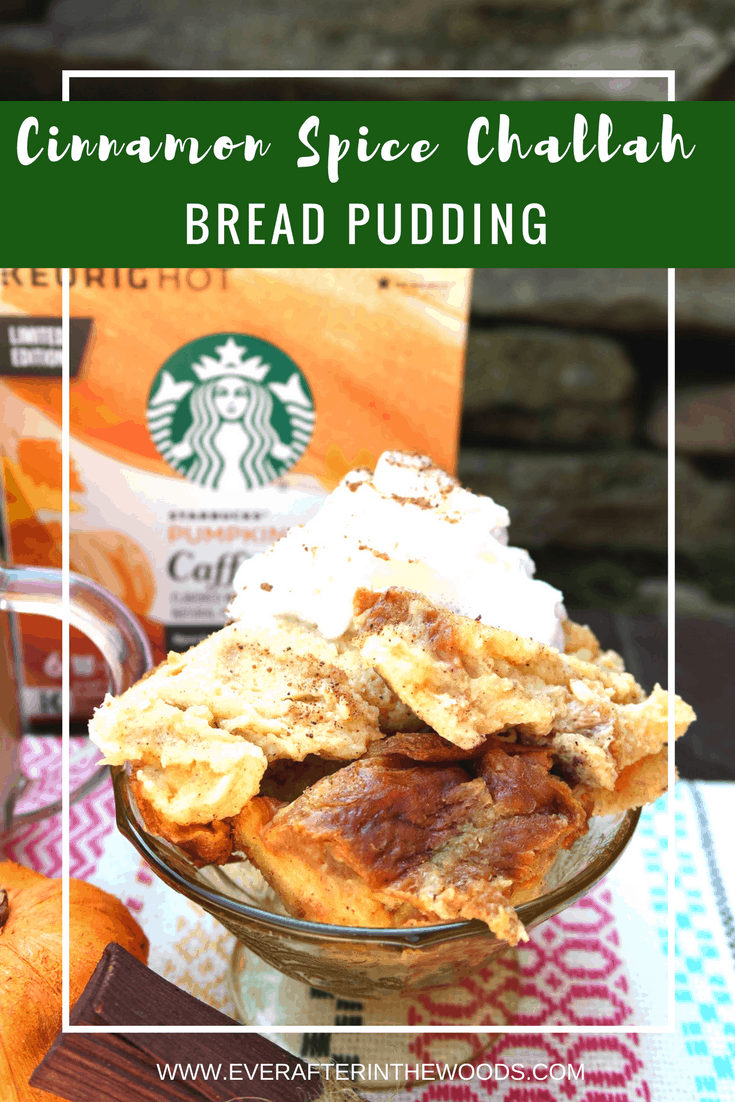 Recipe for Cinnamon Spice Challah Bread Pudding
Ingredients
4 cups milk
1 stick unsalted butter, melted
6 eggs, slightly beaten
1 ½ cups sugar
1 TBSP vanilla extract
1 TBSP ground cinnamon
1 teaspoon nutmeg
1 teaspoon salt
1 loaf Challah bread cubes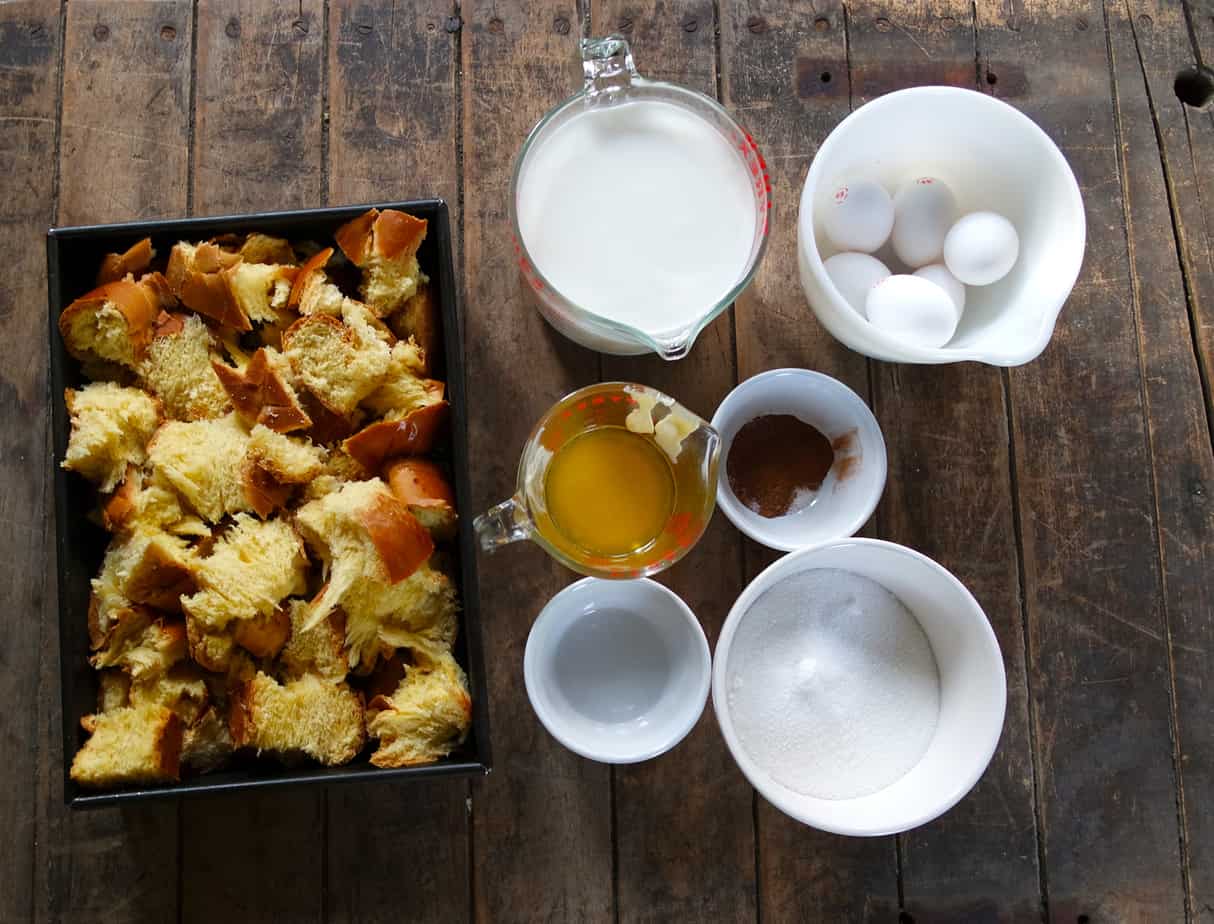 Direction      
Preheat oven to 325ºF.
In medium saucepan, heat milk and butter over medium heat until butter is melted.
In large bowl, whisk eggs, sugar, cinnamon, nutmeg, vanilla and salt.
Add the hot milk mixture and mix until combined.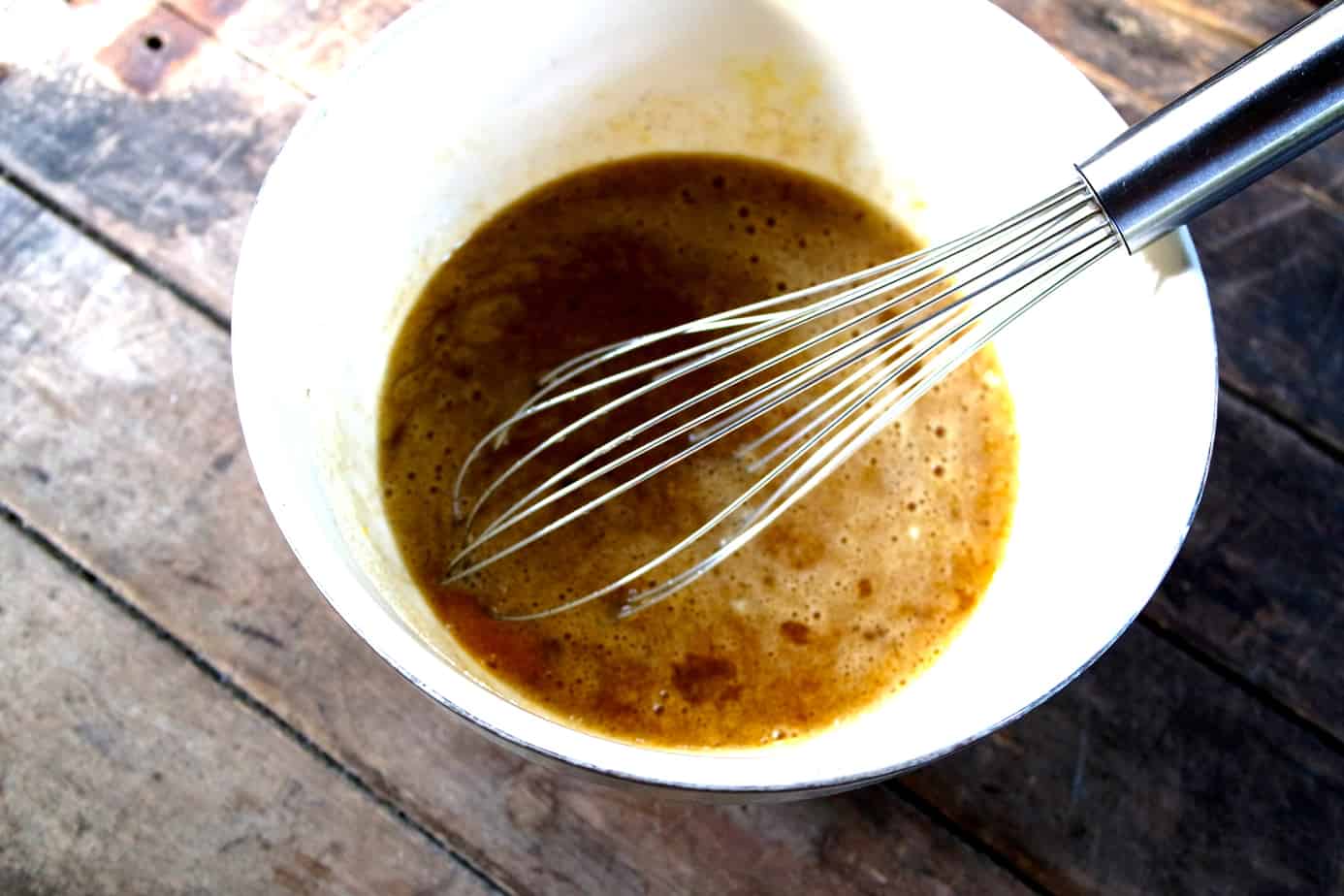 Add the bread and toss to combine – make sure the bread has absorbed all of the milk mixture before baking.
Pour into a greased 13×9 baking pan, cover with aluminum foil.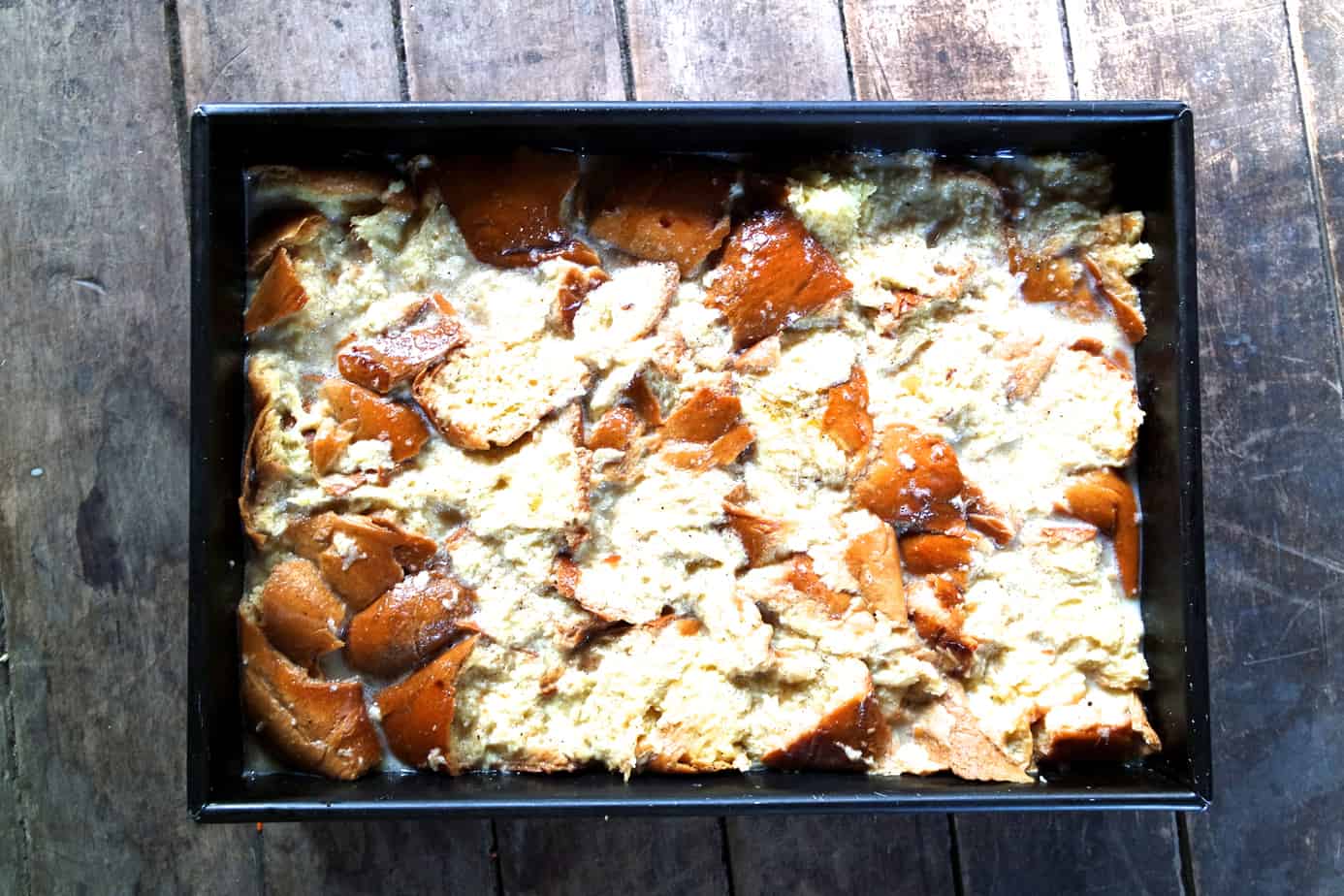 Bake for 50 minutes, uncover the pan and bake for an additional 10 minutes.
Let cool before serving.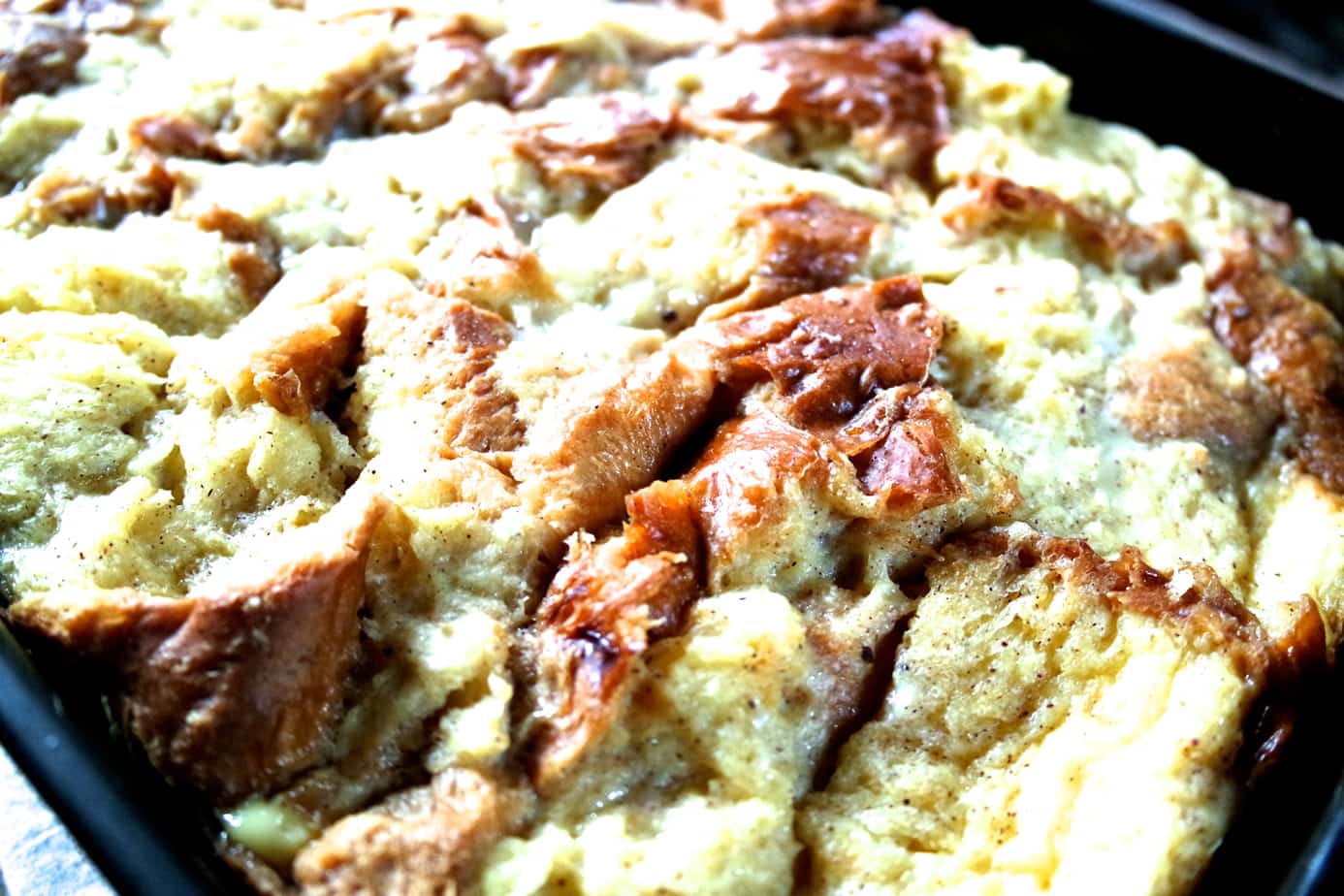 Serve with whipped cream.