We love having spicy food all year long so having these pickled jalapeno slices in our pantry is a must have. They are so easy to make and this recipe make 4 half-pint jars of this spicy blend. If you can't find red jalapeno peppers just double the green variety.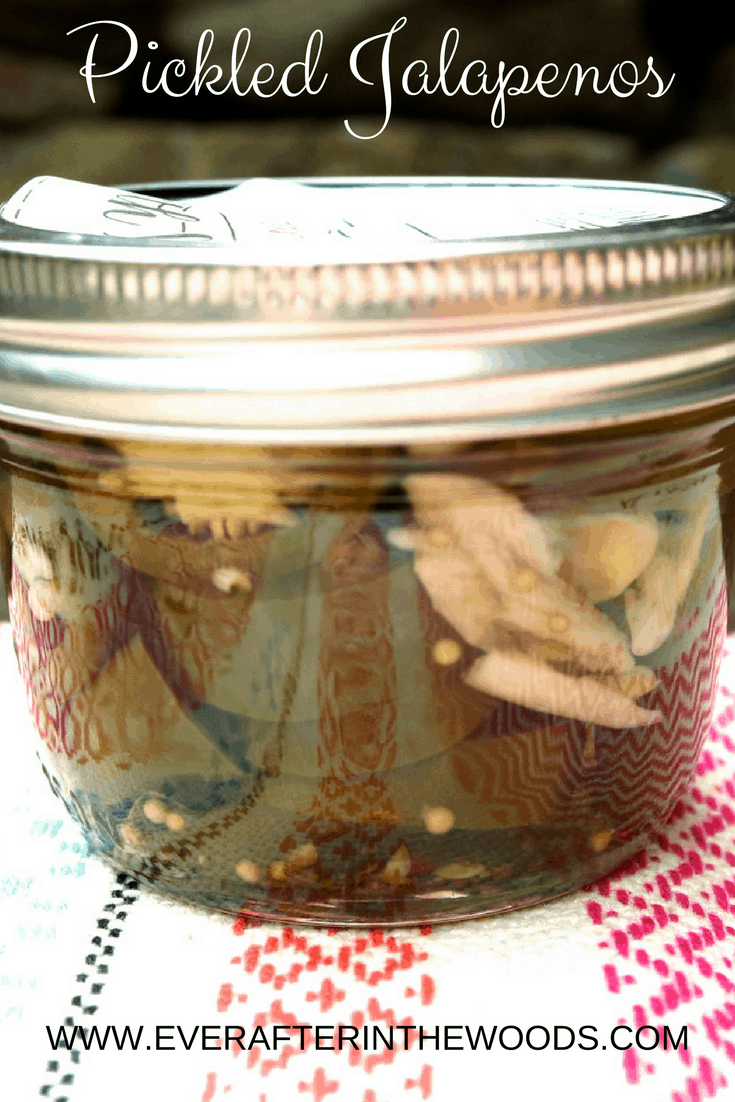 Pickled Jalapeno Slices
Ingredients
1 lb green jalapeno peppers – sliced
1 lb red jalapeno peppers – sliced
1-1/2 cups white vinegar
1 tsp pickling and canning salt
4 large cloves of garlic, halved
4 bay leaves
Directions
Sterilize jars according to this post.
While jars are boiling combine vinegar salt and 1-1/2 cups water in a pot and bring to a boil.
Place 2 garlic halves and 1 bay leaf in each jar hot jar. Pack the jars with jalapeno slices.
Cover slices with hot liquid leaving ½-inch headspace. Cover and and process for 10 minutes.
Remove from water and let stand for 24 hours. Check the seals and if properly sealed store in a cool dark place for up to 1 year. Let them stand for 3 weeks before using.
My husband and I love having these on nachos and tacos throughout the year. They also make a great addition to a chili or soups during the fall and winter season. Yummy!