This post is sponsored by The Brand Connection/Pentel, all ideas and opinions are my own
There is something about new pens and pencils that sparks the creative juices. As a kid I remember getting new pen sets and I could not wait to make something with them. These Pentel Pop pens were no exception and a true 90's flashback for this mom.

Create with Pentel Pop Pens – Mermaid Tails and More!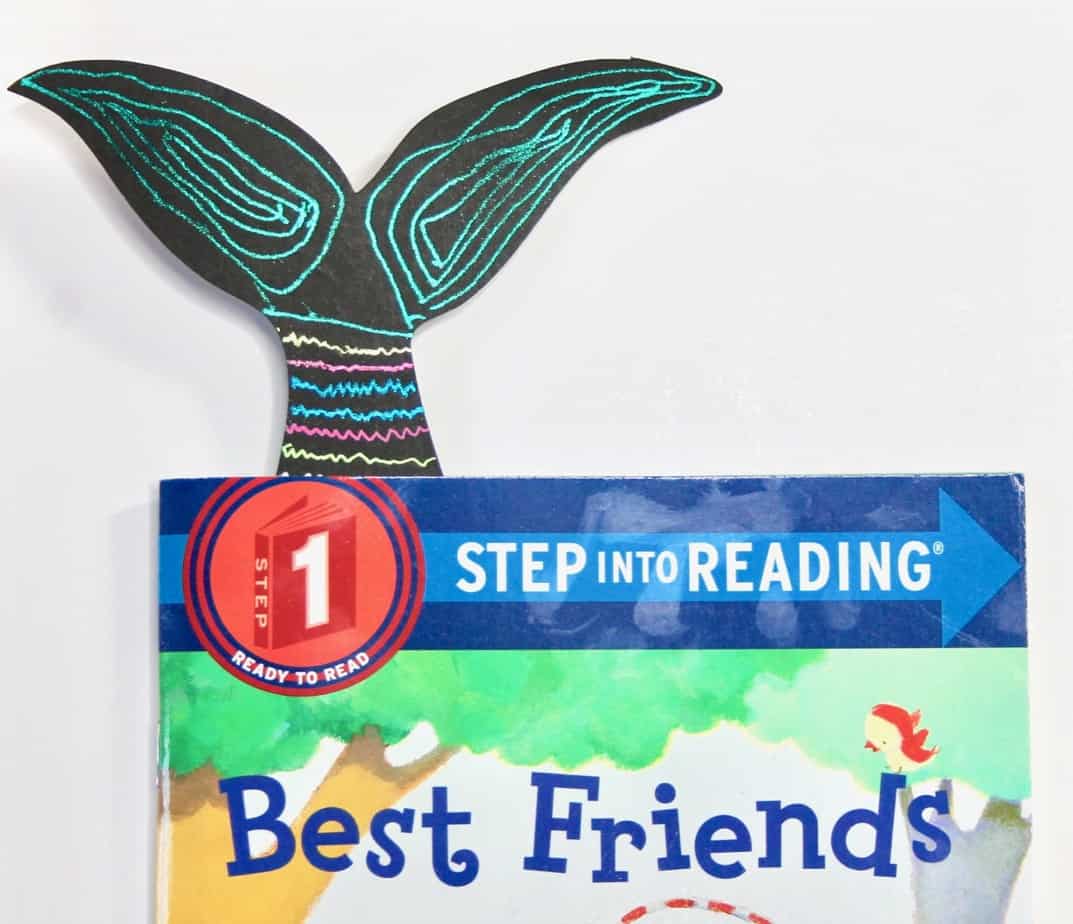 I can totally remember using these Milky Pentel Pop pens when I was younger and I love that my daughter was so excited to use them too.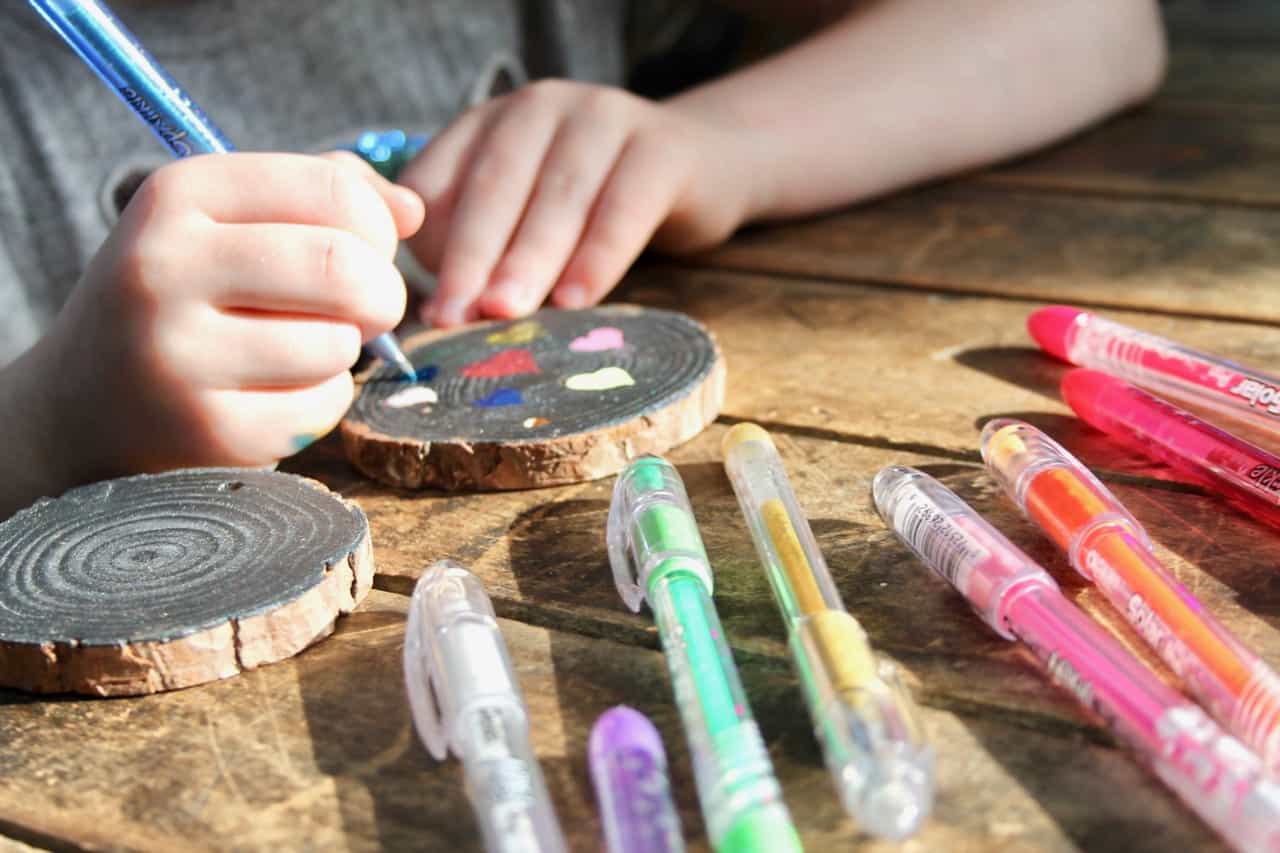 As a former art teacher, we definitely do our fair share of craft projects in our home and my daughter has definitely got the art bug too. She spent last week in art camp and had the best time. Mom was going to have to come up with a few good projects to keep us busy before school starts and these Mermaid Tail Bookmarks and Holiday Ornaments or Gift Tags were just the ticket.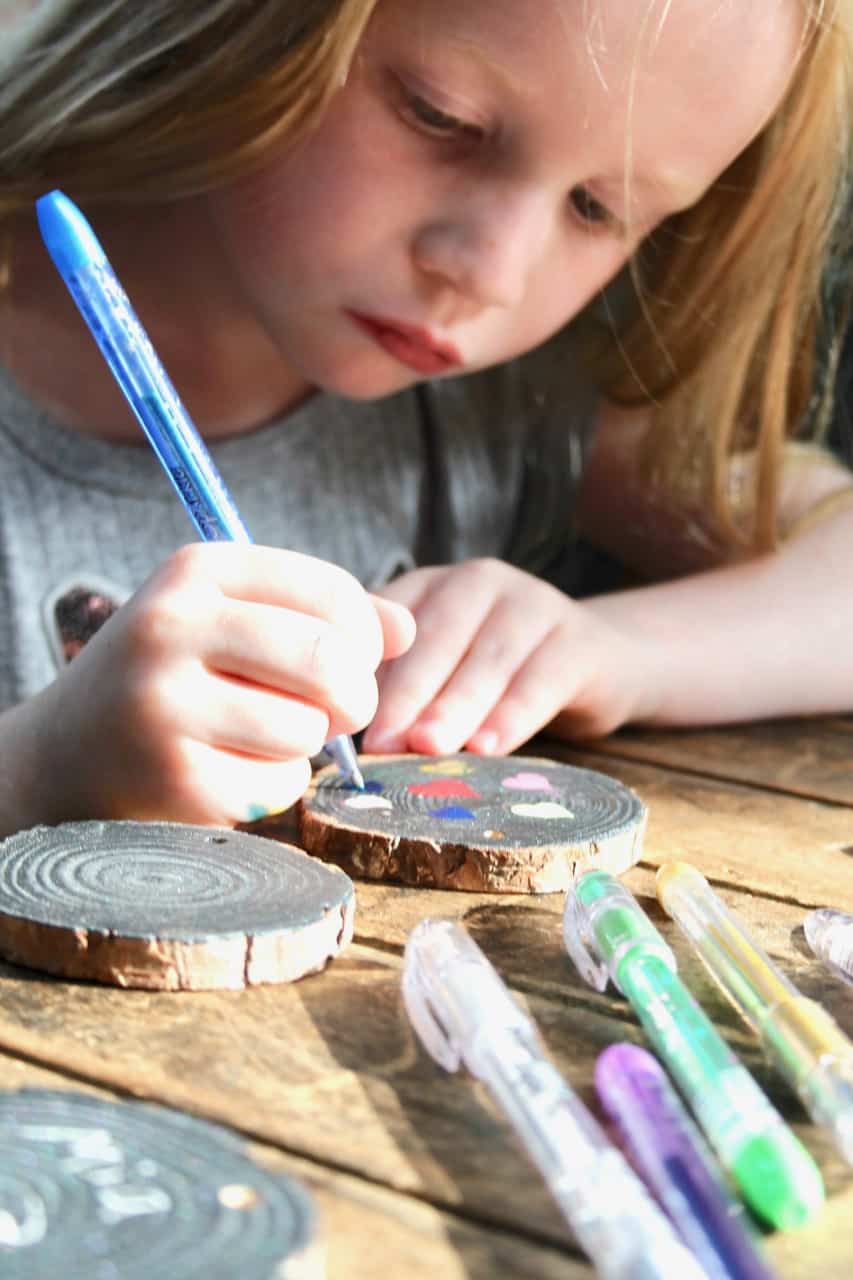 Not sure about you but we are obsessed with mermaids and unicorns lately. These Mermaid Bookmarks are the perfect accessory for back to school. They would make a great classroom gift for the start of the new school year and they are so fun and easy to make. Using the Pentel Pop pens in Milky, Solar and Sparkle made our designs "pop". The smooth gel ink that adds a "pop" of color and sparkle as it writes was the perfect for pen for making mermaid scales and tails.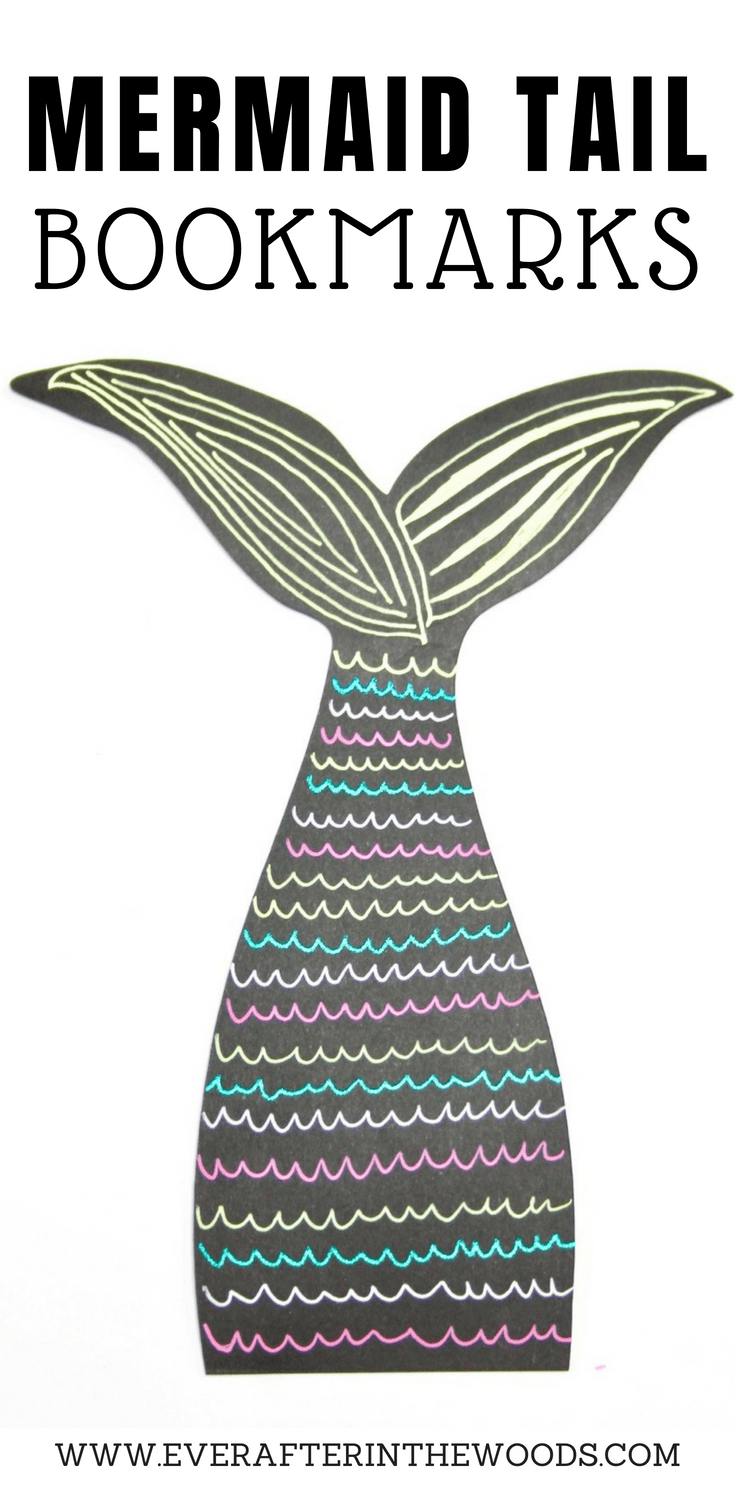 Mermaid Bookmarks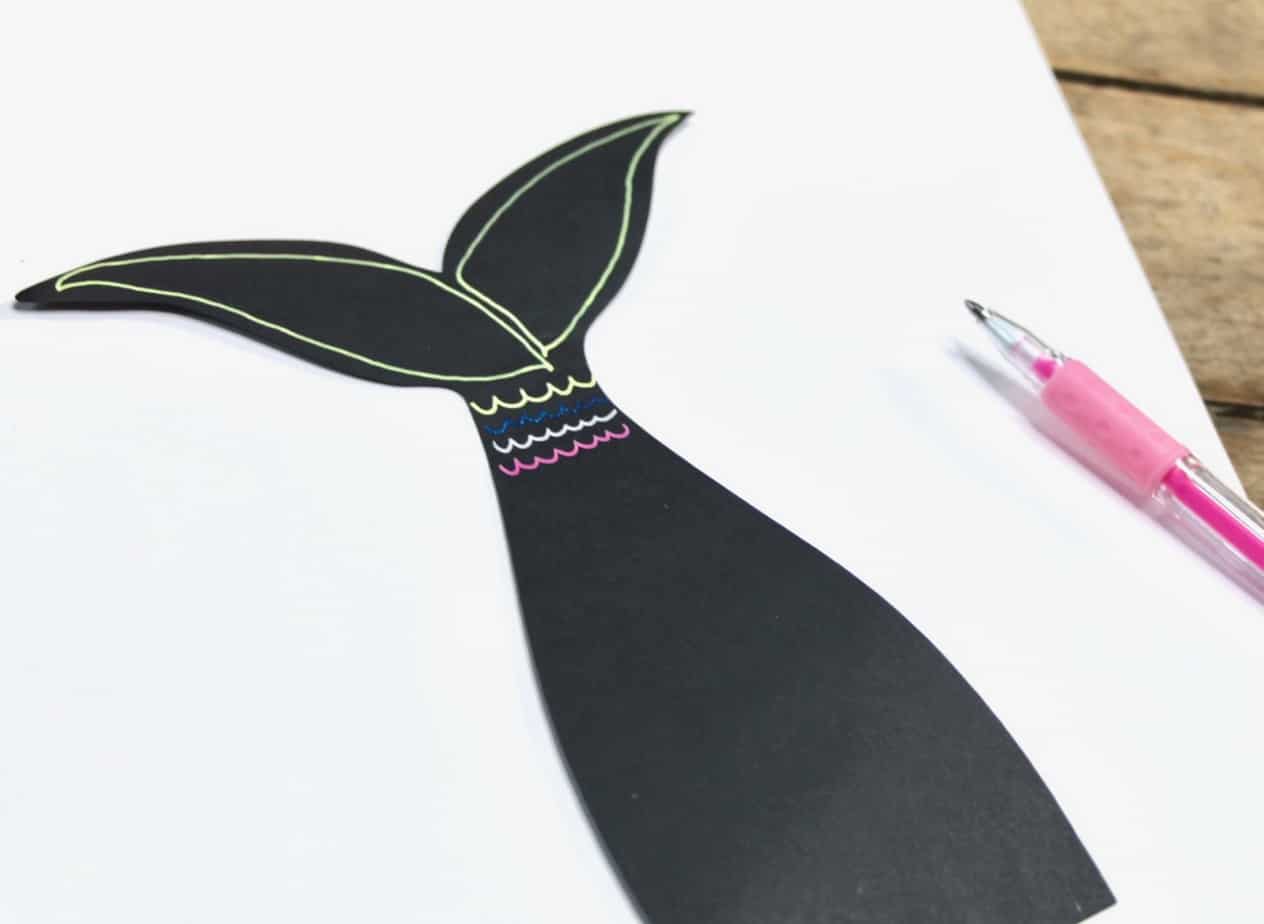 Materials
Black Card Stock
Scissors or Cricut
Pentel Pop Pens – Milky, Sparkle and Solar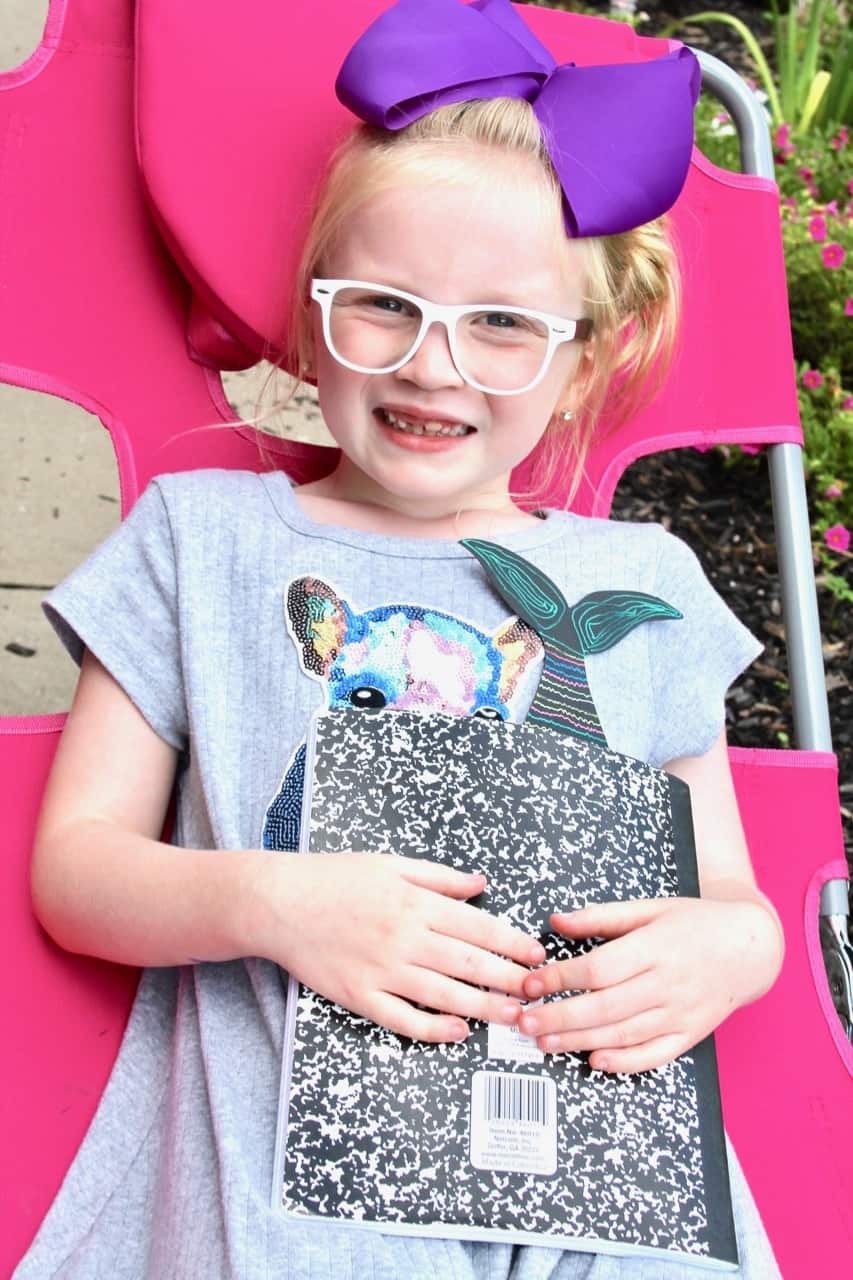 Directions
Trace the mermaid tails using this template or upload to Cricut Design Space.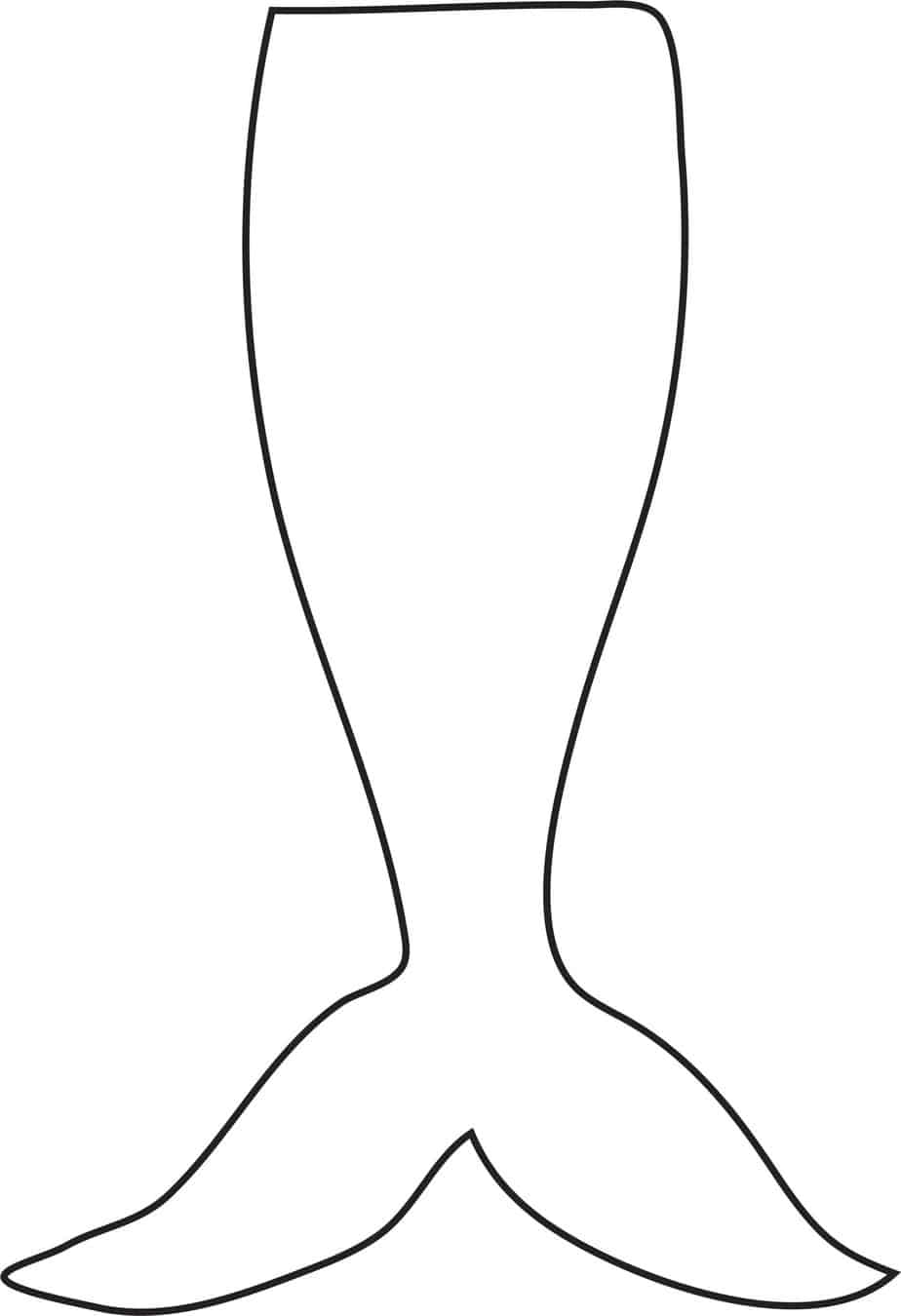 Cut out the tails on black card stock.
Draw on the scales and tail fins.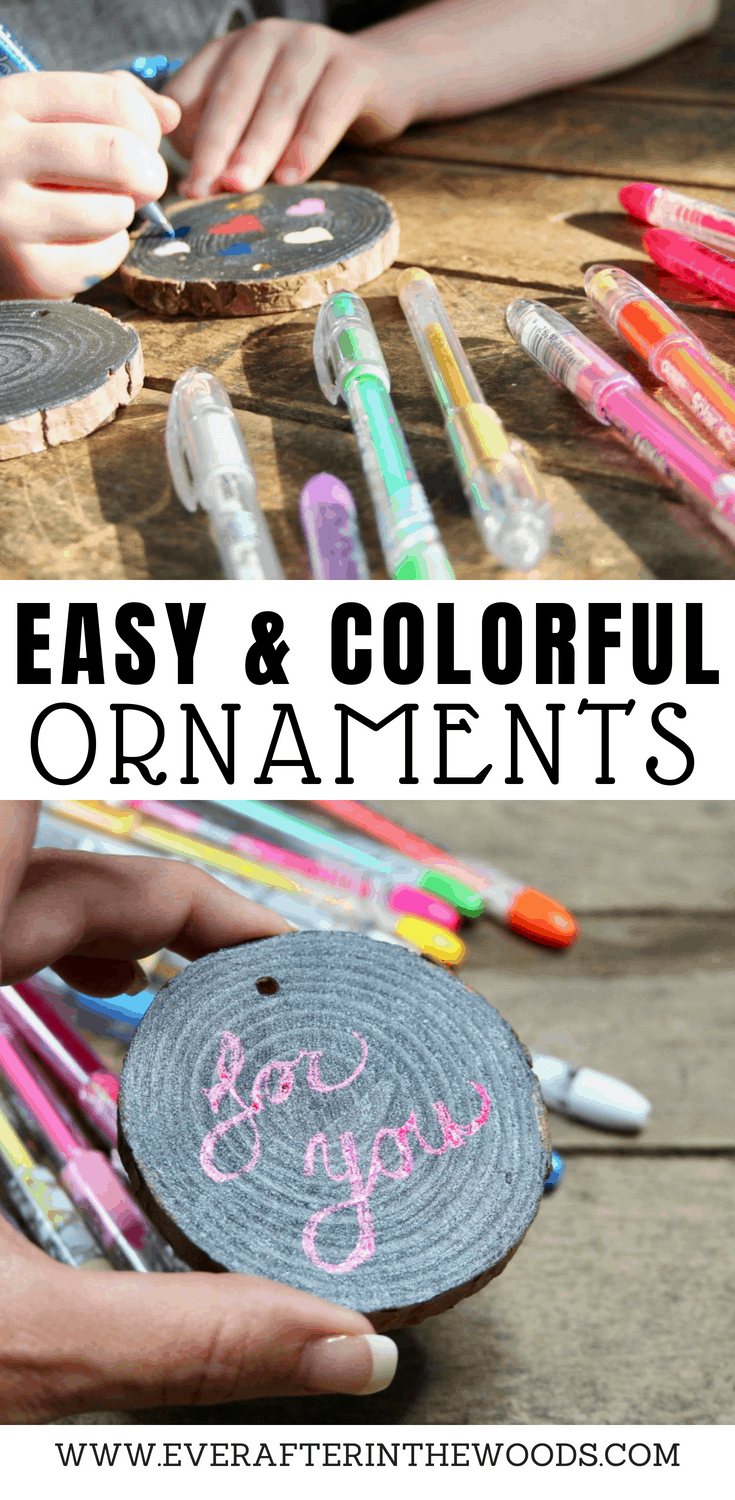 Ornaments or Gift Tags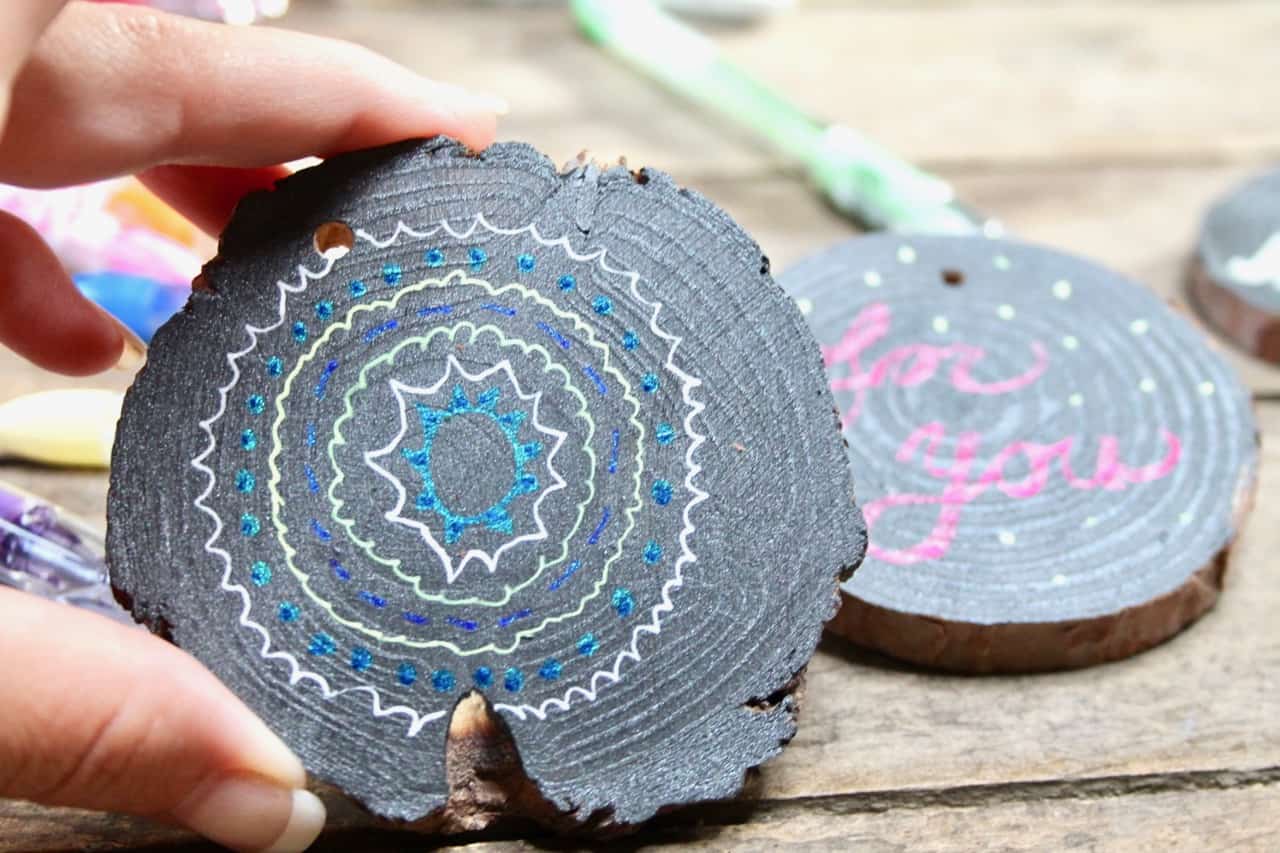 Materials
Wood Slices with holes
Twine
Black Paint and brush
Pentel Pop Pens – Milky, Sparkle and Solar
Directions
Paint each side of the wood slices with black paint.
Let dry.
Draw names, sayings and illustrations with the pens.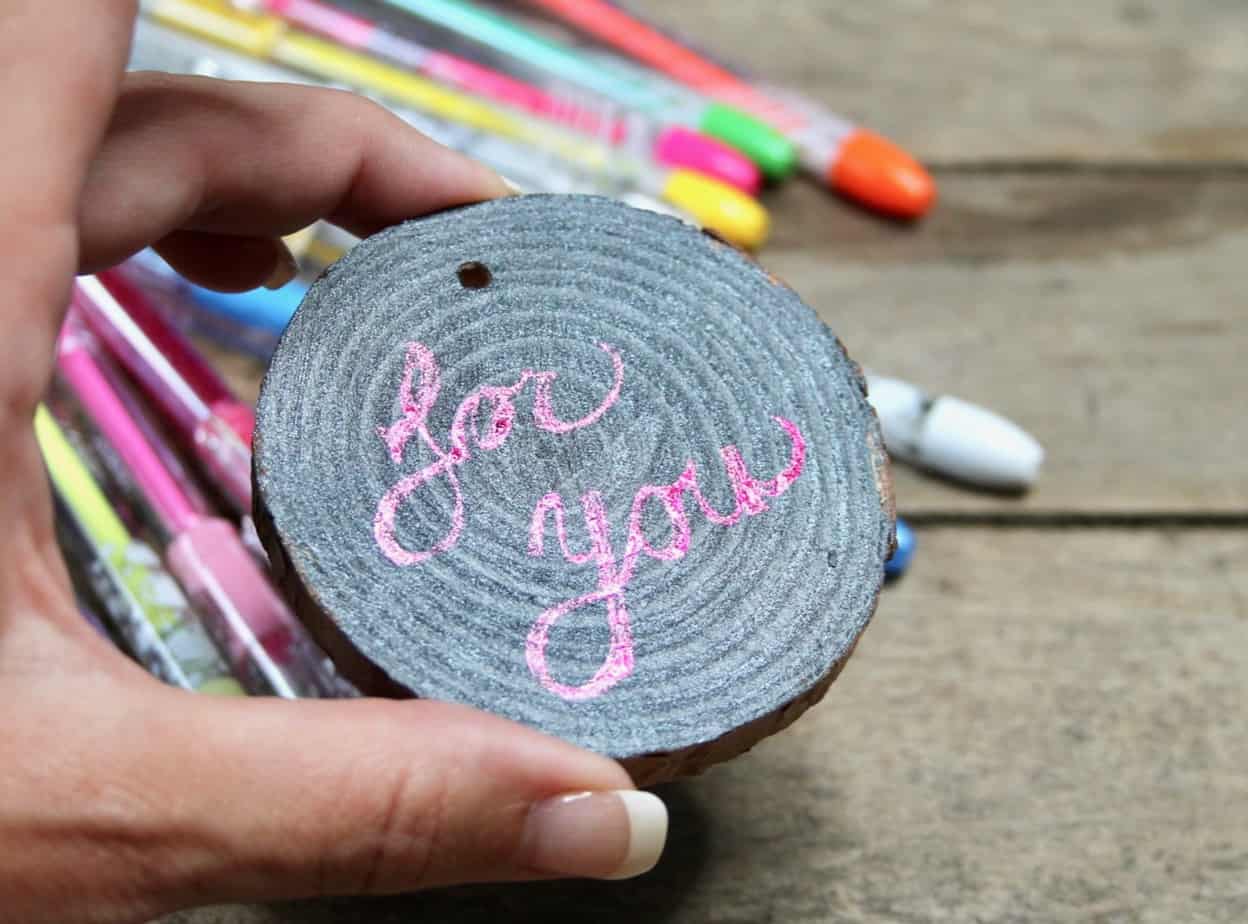 These are just a few of the many projects that you can create. These pens brought me back to my childhood remembering the days of journaling, doodling and more. Sharing these Pentel Pop pens with my daughter was sharing a little bit of my childhood with her.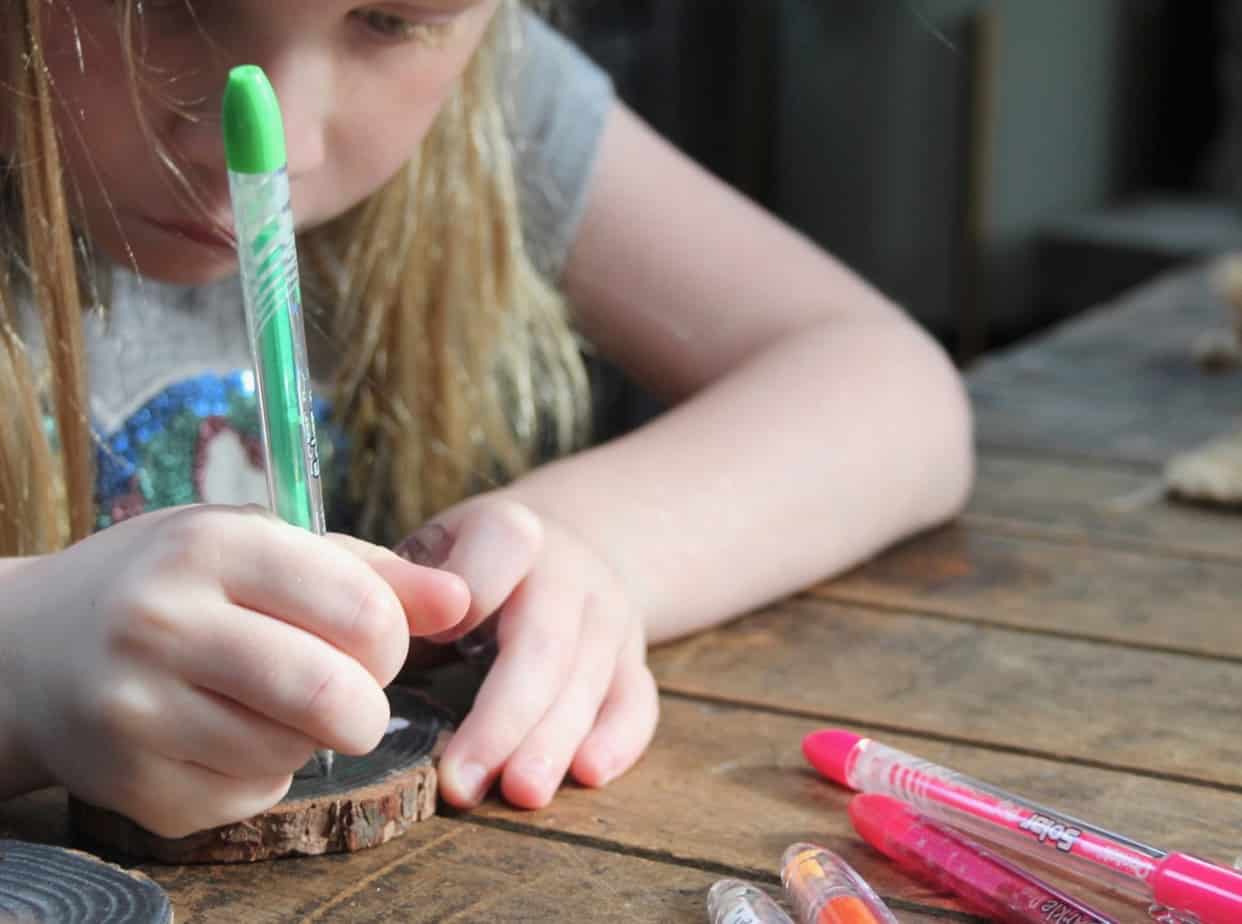 We still have a week left before school starts and we will be doodling and drawing with these Pentel Pop pens with pastel, sparkle and neon ink. We will be writing on photo paper, composition notebooks and really any surface that needs a little more pizazz!