During the summer months it is quite easy and inexpensive to add an instant lift to your home with flowers and plants in containers. Simply purchase colorful blooms and add them to existing containers to easily update your look.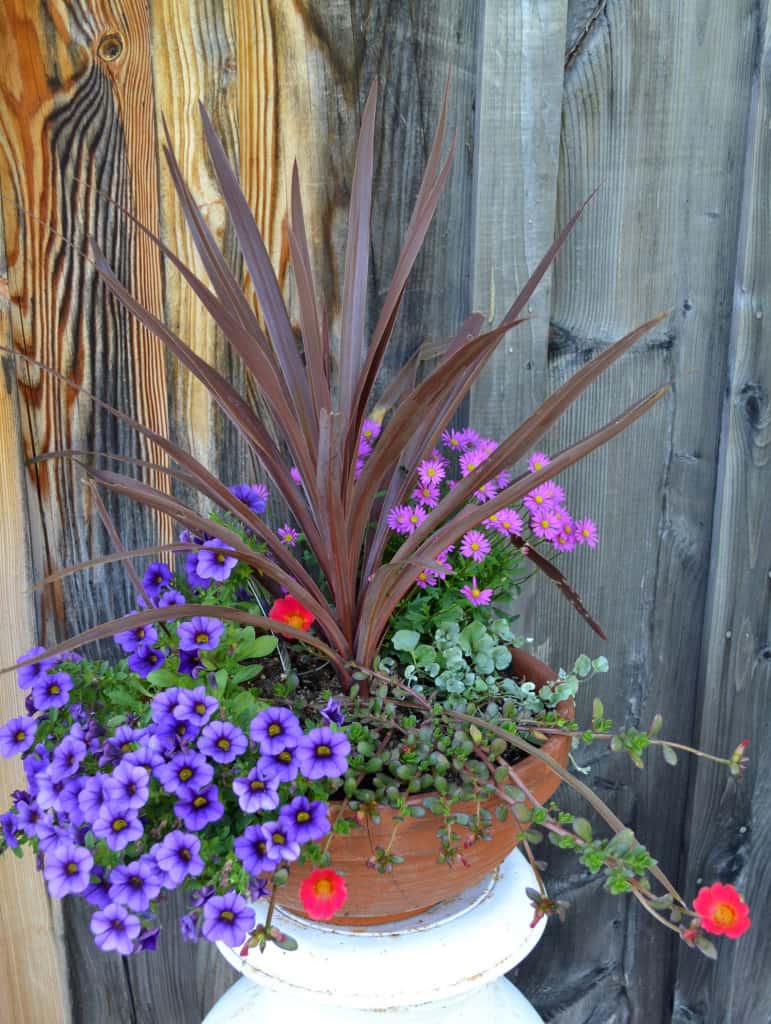 When adding floors and plants to containers make sure sure you add a plant that has height (such as spikes) as well as trailers (flowers that will vine). This is a fail-safe way to make beautiful container arrangements.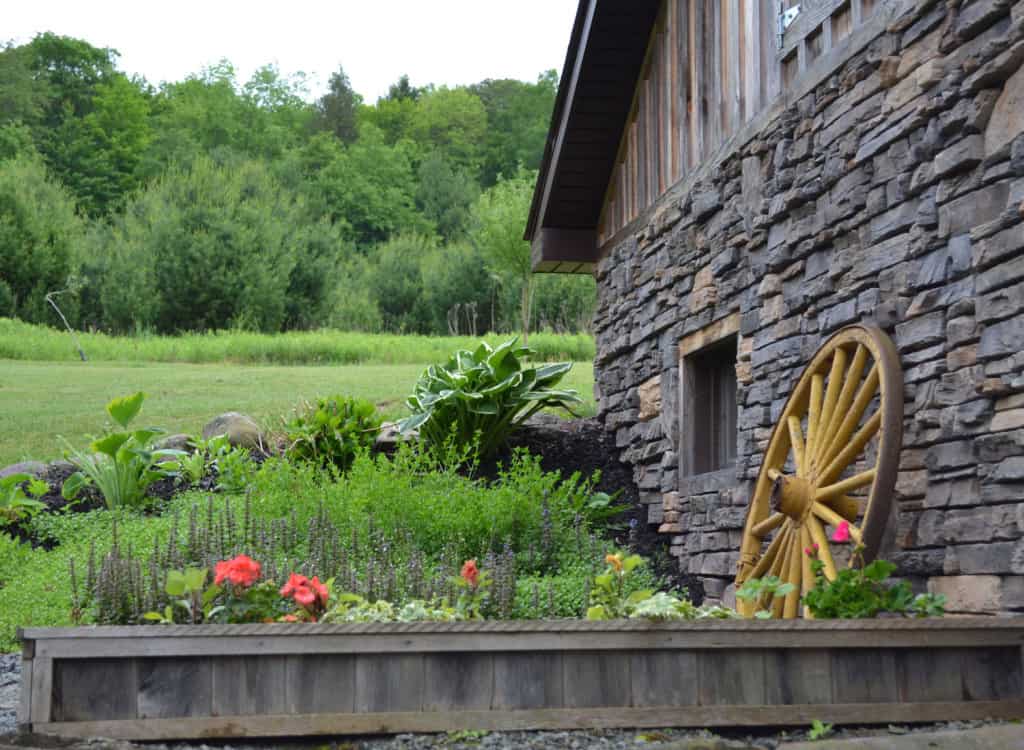 I love geraniums, petunias, ivy, and really anything that will look colorful and cheery. Our home has a bunch of different sun areas: full sun, part sun and shade. So it is important to make sure that you pay attention to the tags that come with the plants and display the flowers in an area that will allow them to flourish.
I would love to hear what you do for instant curb appeal…. do you add flowers, spray paint existing containers so they all match or re-cover cushions and pillows? Send me a link to your exiting DIY for your front door and porch spaces!