Cream Puffs are the perfect recipe and dessert to tale with you to a function. You can make the pieces ahead of time and simply fill the cream puffs before leaving. They are light and airy and you can fill them with whatever you like. Pudding, whip cream, jam, chocolate mousse, really whatever you prefer.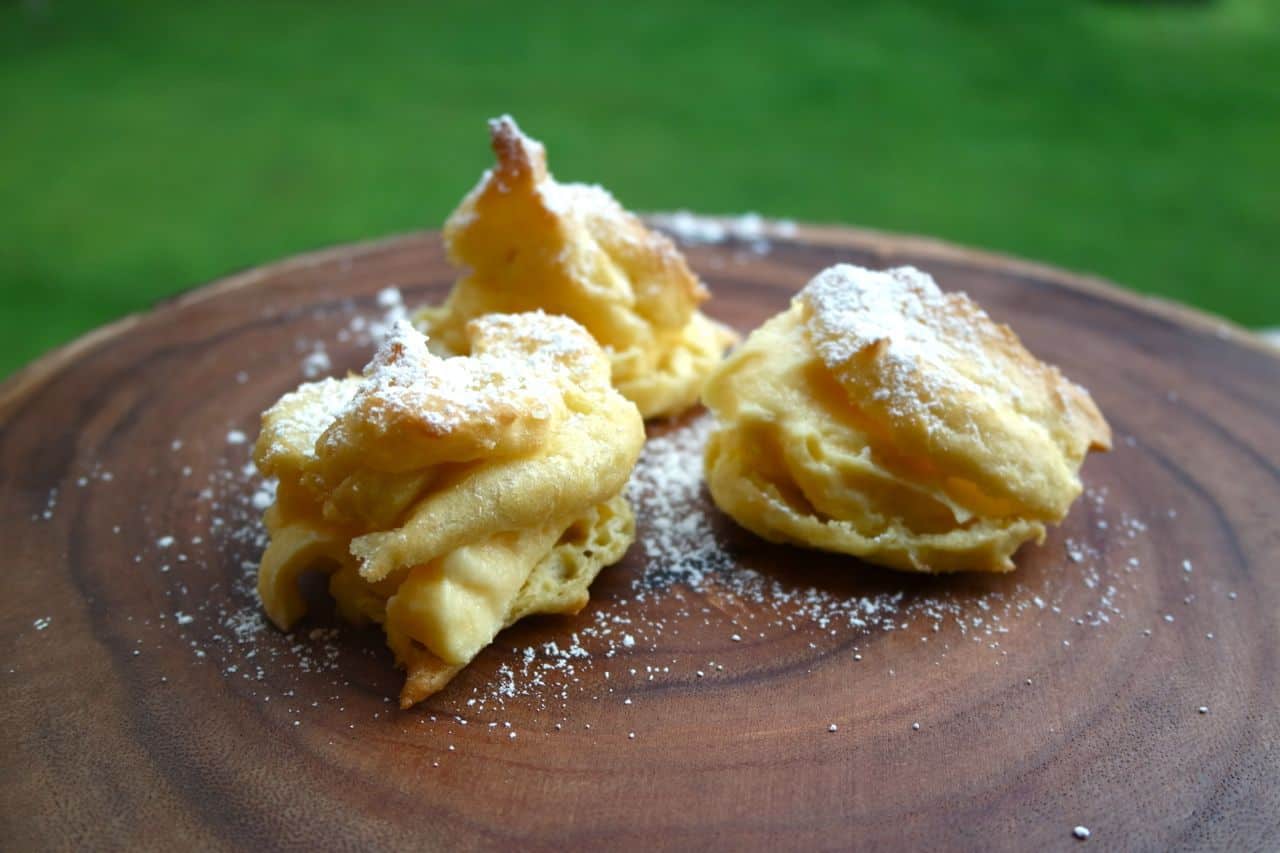 I love a basic cream puff with a pudding inside. This pudding is combined with sour cream to make the filling a little thicker and creamier than being made with just milk. I used an instant mix to fill to save time but you can easily make the pudding from scratch too.
 
Easy Cream Puffs Recipe
INGREDIENTS
1/2 cup (one stick) butter
1 cup water
1 cup flour
4 eggs
2 small boxes instant vanilla pudding (3.4 oz each)
1 1/3 cup milk
8 oz sour cream
powdered sugar for sprinkling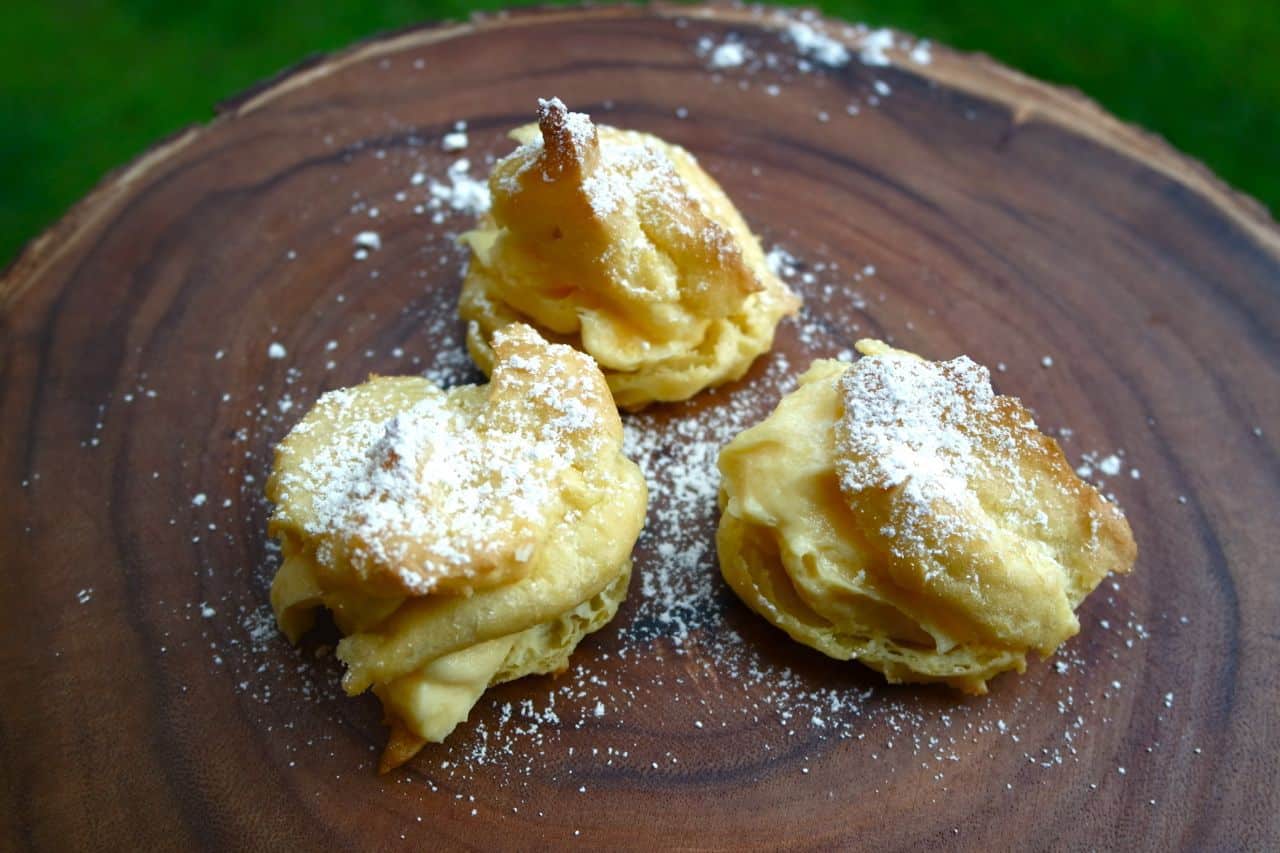 INSTRUCTIONS
Cream Puffs:
Preheat oven to 375 degrees
Melt stick of butter and water to a rolling boil
Stir in flour and stir over low heat until mixture comes off the sides and forms a ball.
Remove from heat and cool for a couple of minutes.
Beat in eggs, one at a time until smooth and velvety
Drop by spoonfuls onto a baking sheet lined with a silicone mat.
Bake until DRY, 20-25 minutes (maybe longer)
Allow cream puffs to cool completely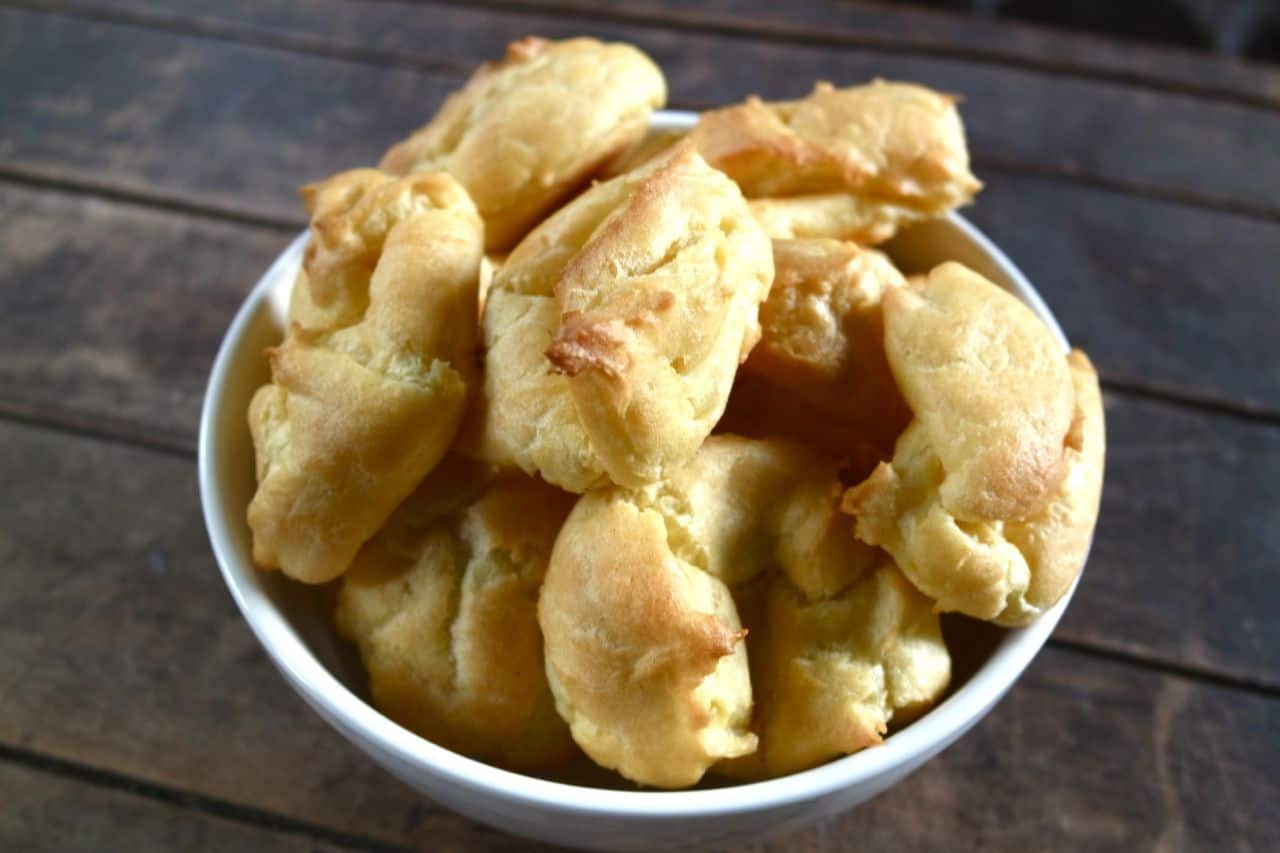 Filling:
Mix instant vanilla pudding with whole milk until the pudding is combined.
Add sour cream.
Put mixture in the refrigerator to cool for a few hours.
Slice the cream puffs in half and fill with the chilled pudding mixture.
Sprinkle with powdered sugar if desired.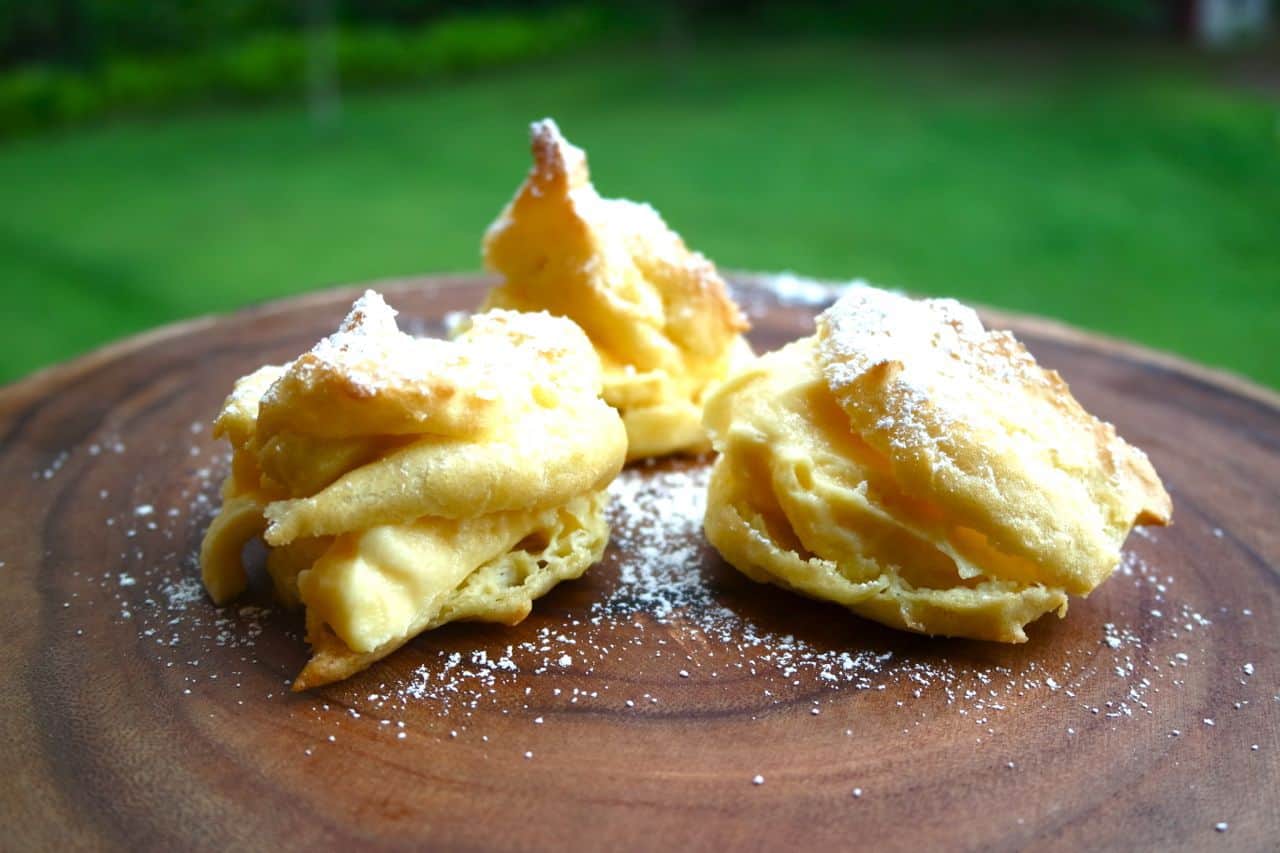 They really are so easy to make and I love to bring them to parties and events. Recently I made homemade jam and I use a small teaspoon of strawberry jam on the inside of the cream puff with the pudding mixture. Heavenly. You can easily use fresh fruit from the farmers market too. I think peaches are coming in season That may be delicious chopped and folded into the filling.
I guess you will know where to find me- in the kitchen making another batch!