I have a really easy DIY for you with Nail Polish that I am sure you have a bunch of bottles lying around. These nail polish marbled bowls would make a lovely Valentine's Day gift this year filled with candy and wrapped with cellophane and a cute tag. They are really easy to make and using a dollar store mug, or bowl would be a great option.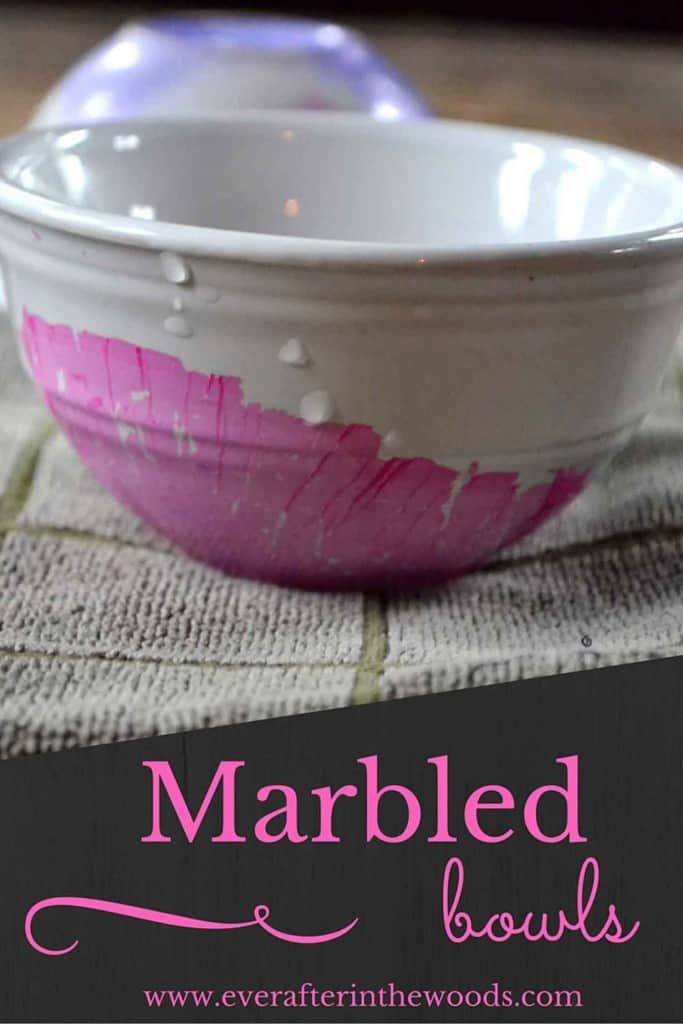 I love that you do not need many products to achieve the marbled effect that you are looking for and the results are impressive. Please note that once the bowls are created they are NOT dishwasher or microwave safe.
DIY Nail Polish Marbled Bowls
Items
Nail Polish
Toothpick
Bowl with Warm Water
Bowls to use for marbling.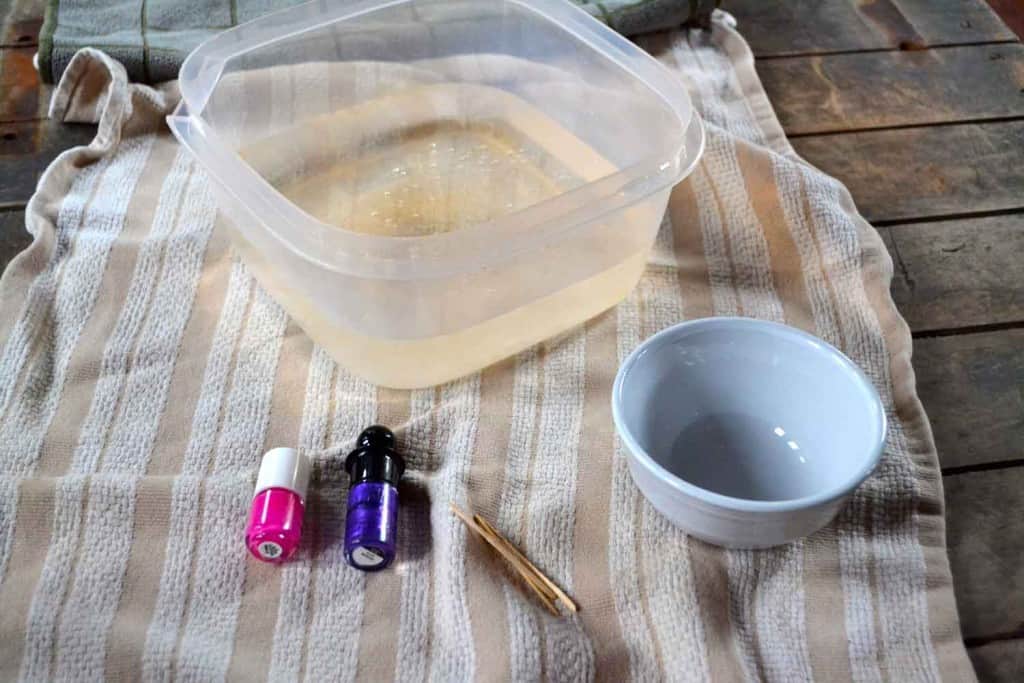 Directions
Drop nail polish into the warm water.
Using a toothpick, swirl the nail polish around to make patterns.
Dip the bottom of each bowl or cup into the design to catch the pattern on the bowl.
Set aside to dry – at least 4 hours.
It takes a little practice to get the nail polish to marble they way that you want it. You can also try mixing different colors together for different effects. If you have some card stock you can also dip that into these mixtures as well. You can use it for note paper or even tags for birthdays and gifts. I would love to hear how you made out with this DIY.