I love all types of pudding recipes but this one for easy homemade chocolate pudding is my favorite! There is nothing better than a bowl of pudding to comfort you- add a dollop of whipped cream and it is like heaven.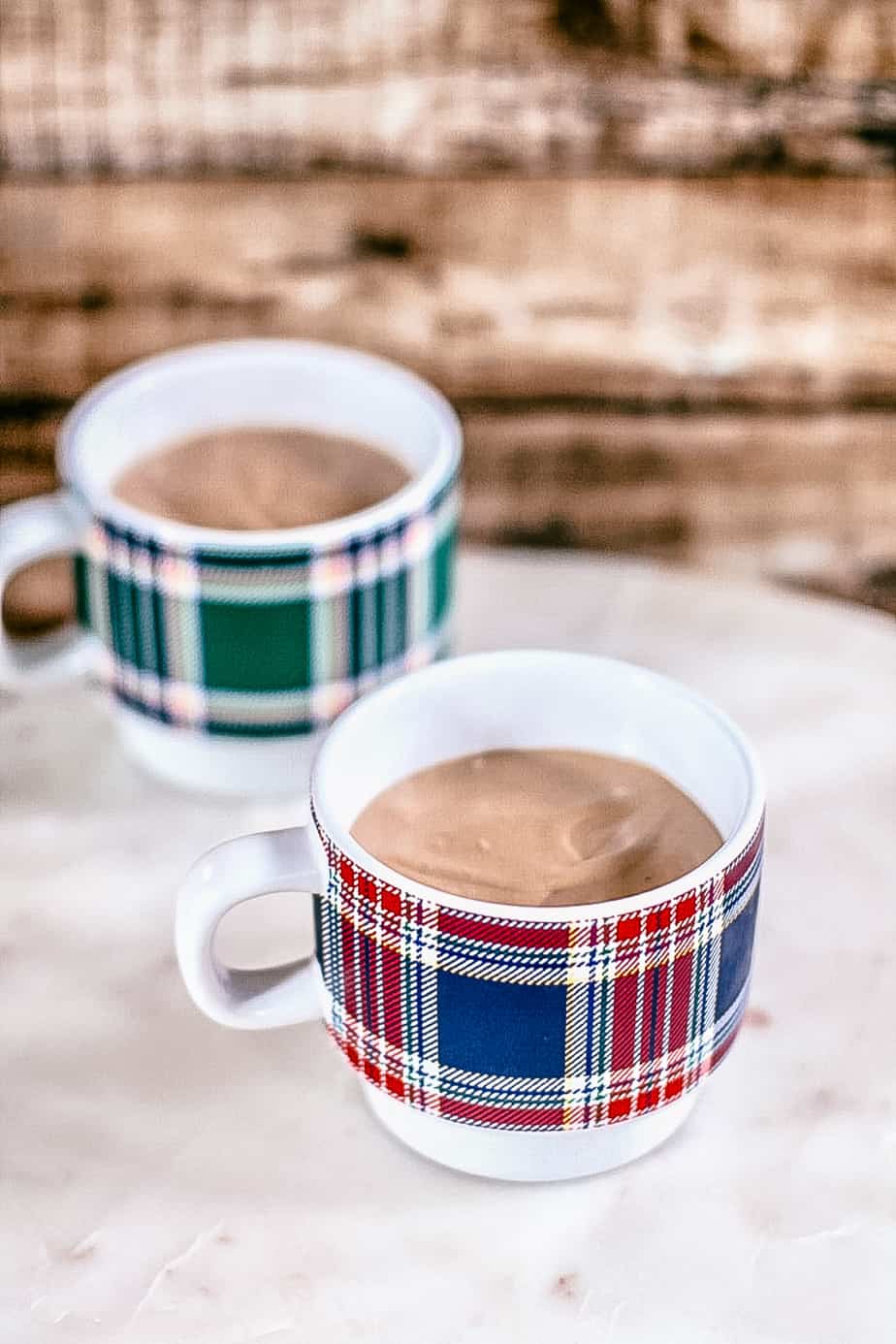 Easy Homemade Chocolate Pudding
Ingredients
3/4 cup sugar
1/4 cup cornstarch
1/4 tsp salt
3 cups milk
4 egg yolks
1 TBSP vanilla extract
1/2 cup chopped semi-sweet chocolate

Instructions
In a medium sauce pan whisk together the cornstarch, sugar and salt.

Add the milk and the egg yolks and whisk until combined.

Add the chocolate and whisk until melted.

Turn the heat on to medium and stir occasionally as the mixture heats up.

Once it starts bubbling (about 5 minutes) let it bubble for about a minute and remove from heat. Add the vanilla and combine.

Pour into cups and cover with plastic wrap, refrigerate.

Serve with whipped cream.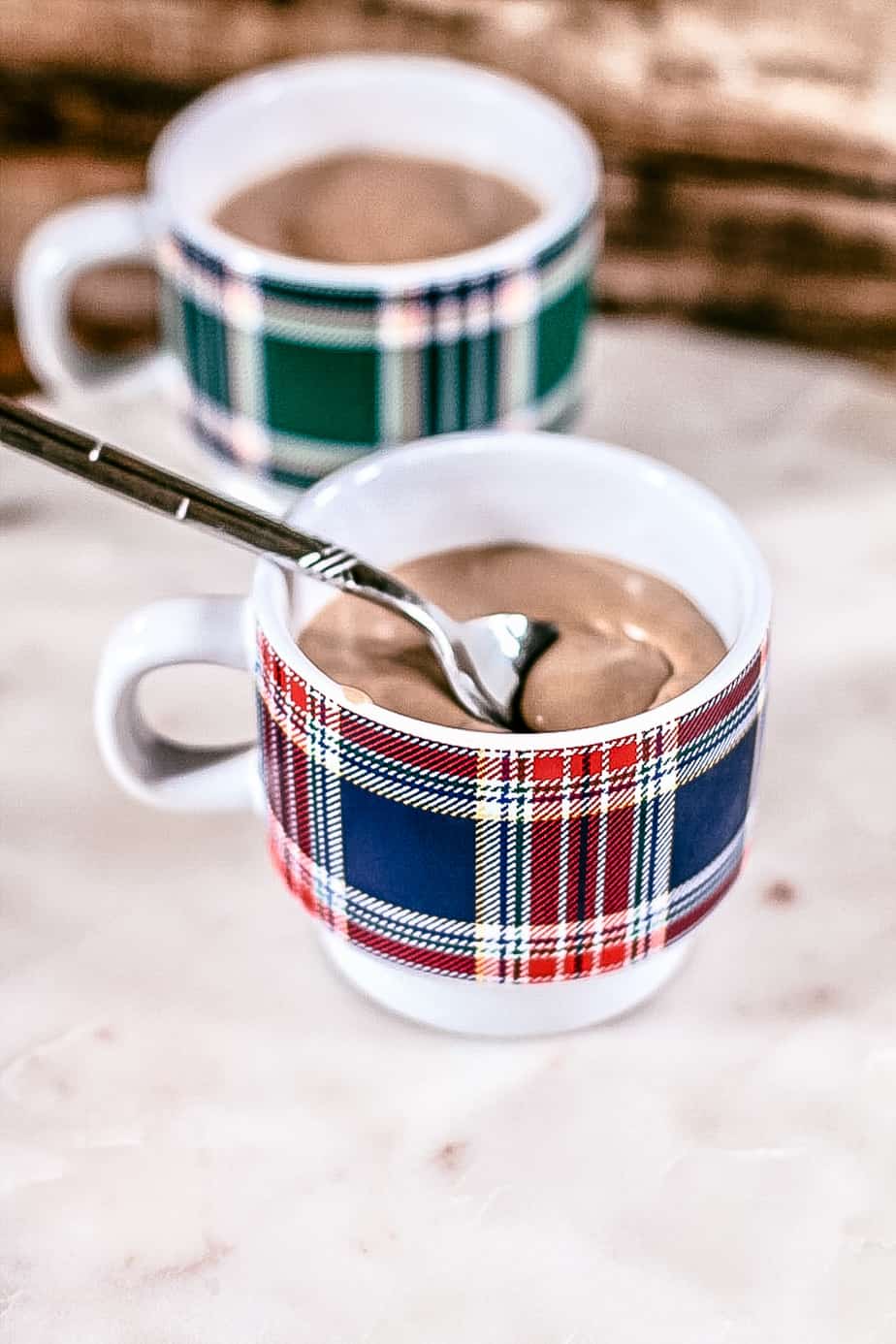 This recipe is so simple and keeps in the fridge for a few days. I used these adorable holiday coffee mugs to serve and I think they are so festive! I love my pudding cold- but I know so many people that enjoy pudding warm.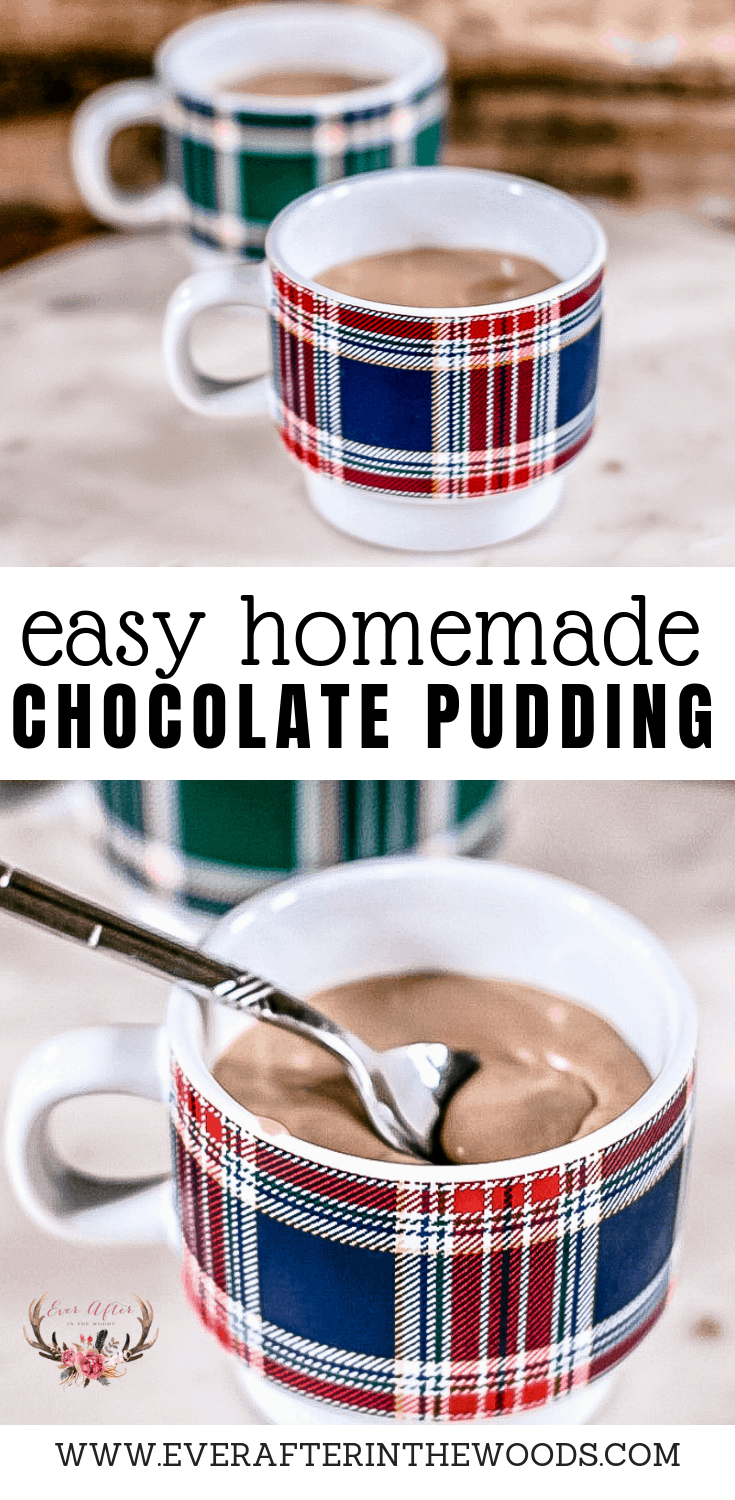 If you like this recipe, have a look at my vanilla pudding recipe, rice pudding and bread pudding recipes.
Happy Baking!