Christmas cookies at their best. I love this hot chocolate sandwich cookie recipe and so do the kids! It tastes just like a baked cup of hot chocolate and boy is it yummy.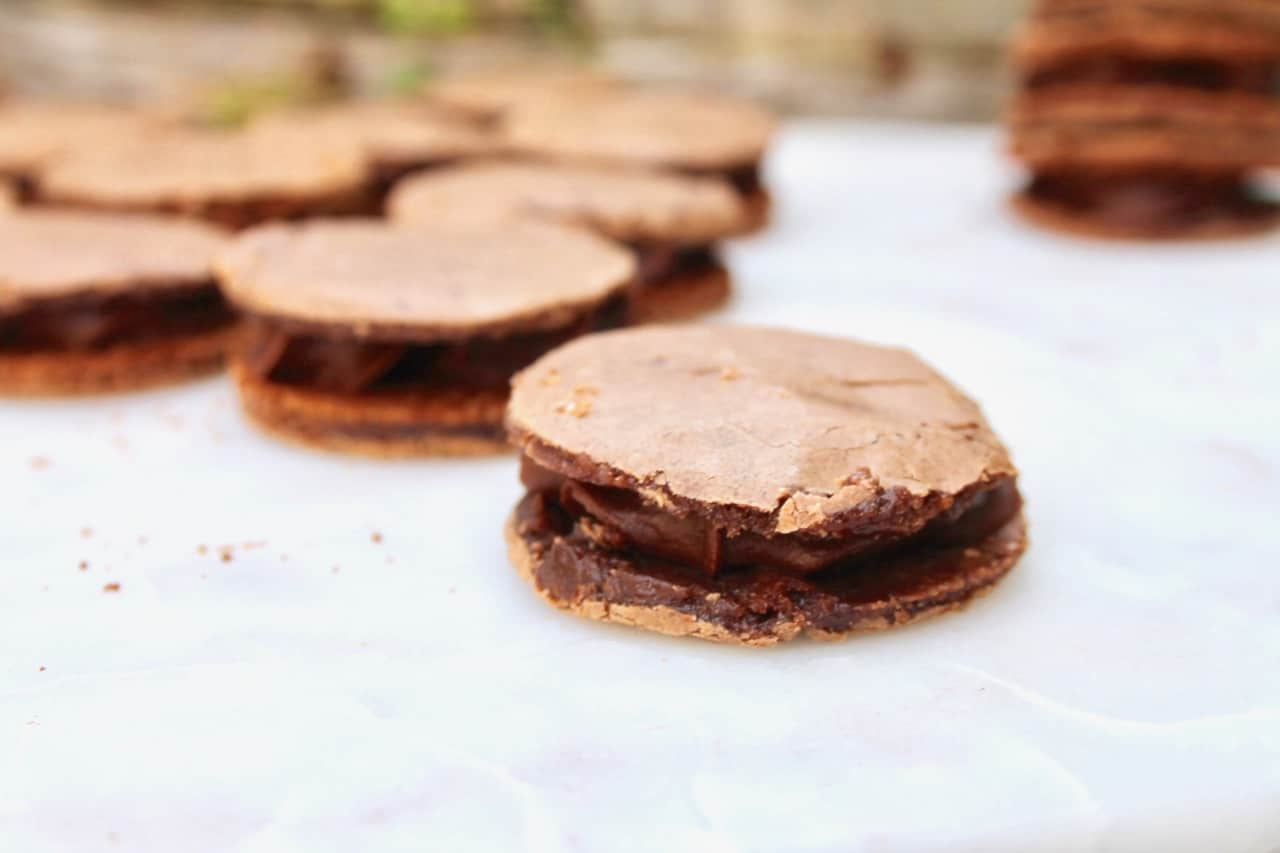 Double Chocolate Sandwich Cookies
I used a store-bought chocolate icing but you can easily make your own or sandwich marshmallow fluff in between 2 cookies. Our family loves everything chocolate so that was the way we went but you can easily switch it up!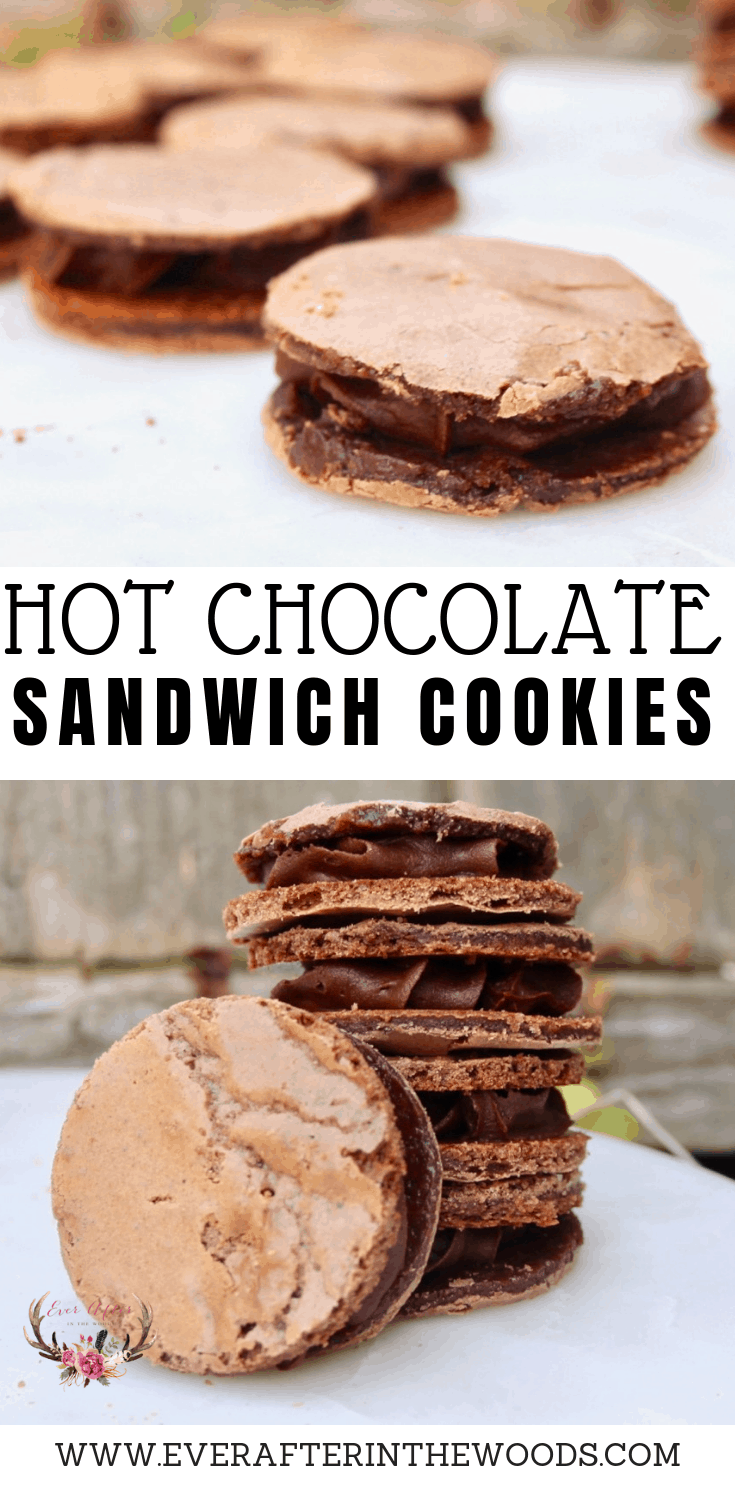 Hot chocolate sandwich cookies
Ingredients
5 TBSP butter, unsalted
¼ cup cocoa powder
3 eggs
1-1/4 cup sugar
1 tsp salt
1 TBSP vegetable oil
½ cup flour
1 tsp vanilla
¾ cup flour
1 tsp baking powder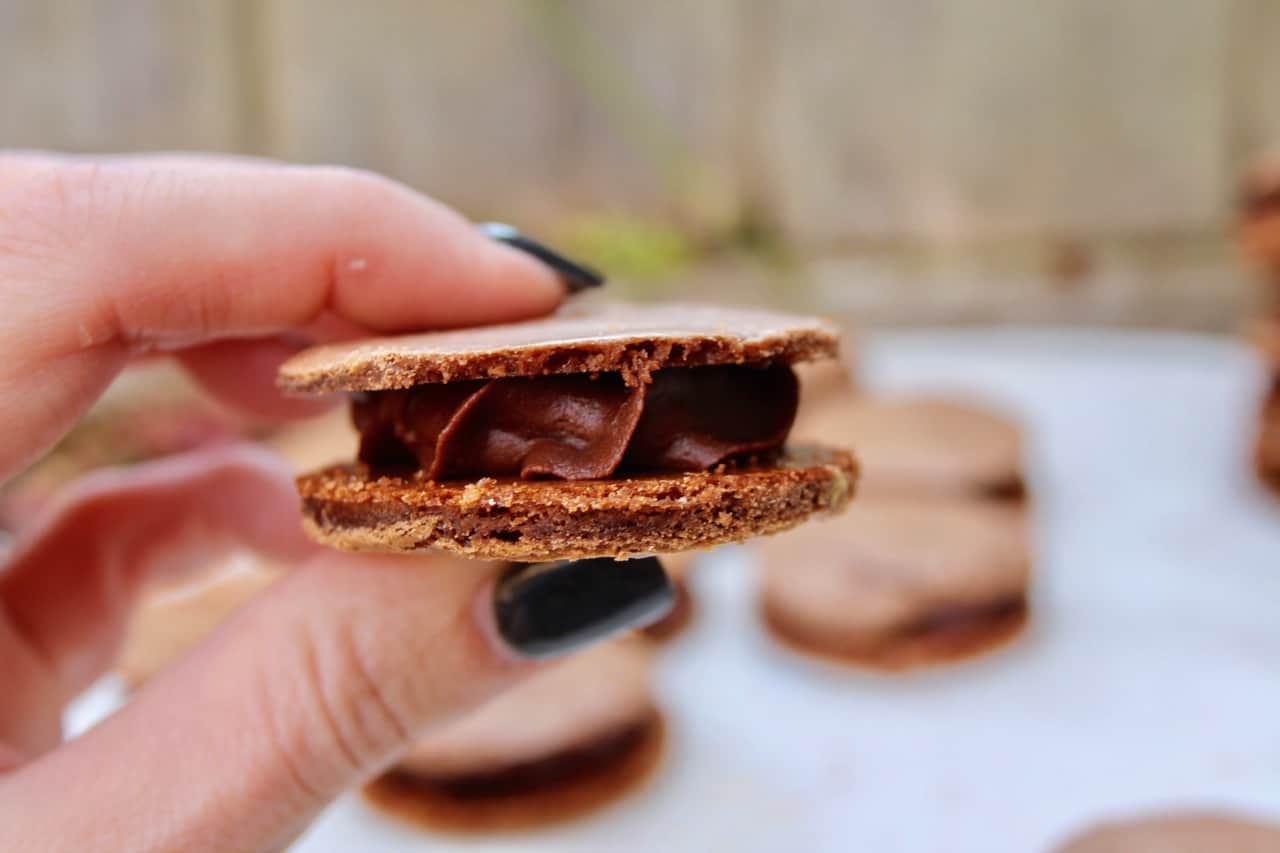 Filling
Chocolate buttercream icing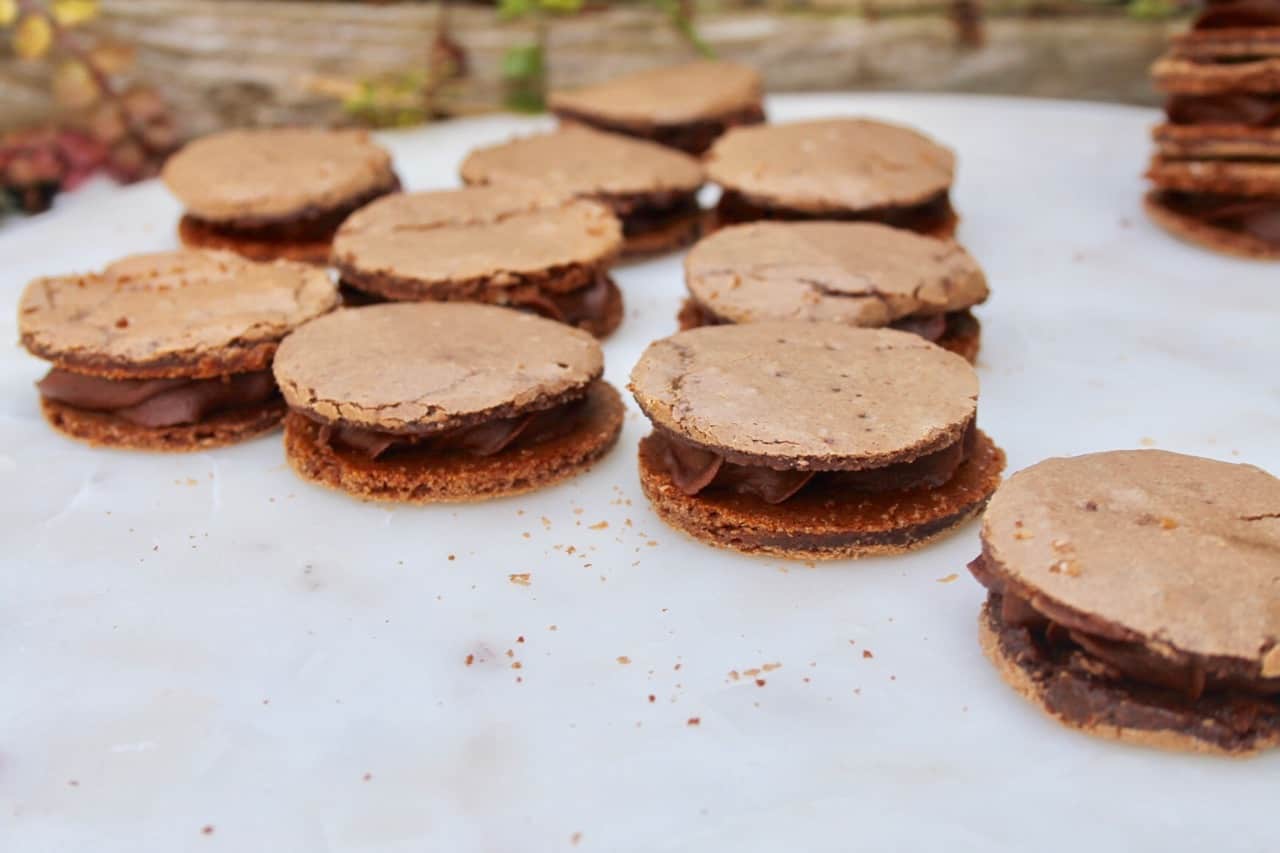 Directions
Preheat oven to 350.
Line baking sheets with silicon mats and set aside.
In a small saucepan, heat butter and cocoa over a low heat. Stir frequently so it does not burn.
Remove from heat once combined.
In the bowl of an electric mixer with a paddle attachment beat the eggs, sugar and salt until light and fluffy, about 3-5 minutes.
Add the vanilla and oil and combine.
Add the flour and baking powder.
Pour in the chocolate mixture and combine together.
Let the batter sit for 5 minutes.
Using a spatula, mix up the batter.
Using a cookie scoop, scoop batter out onto prepared pans and cook about 10-12minutes.
Cool completely before filling with butter cream frosting. (I used store-bought) but you can make your own.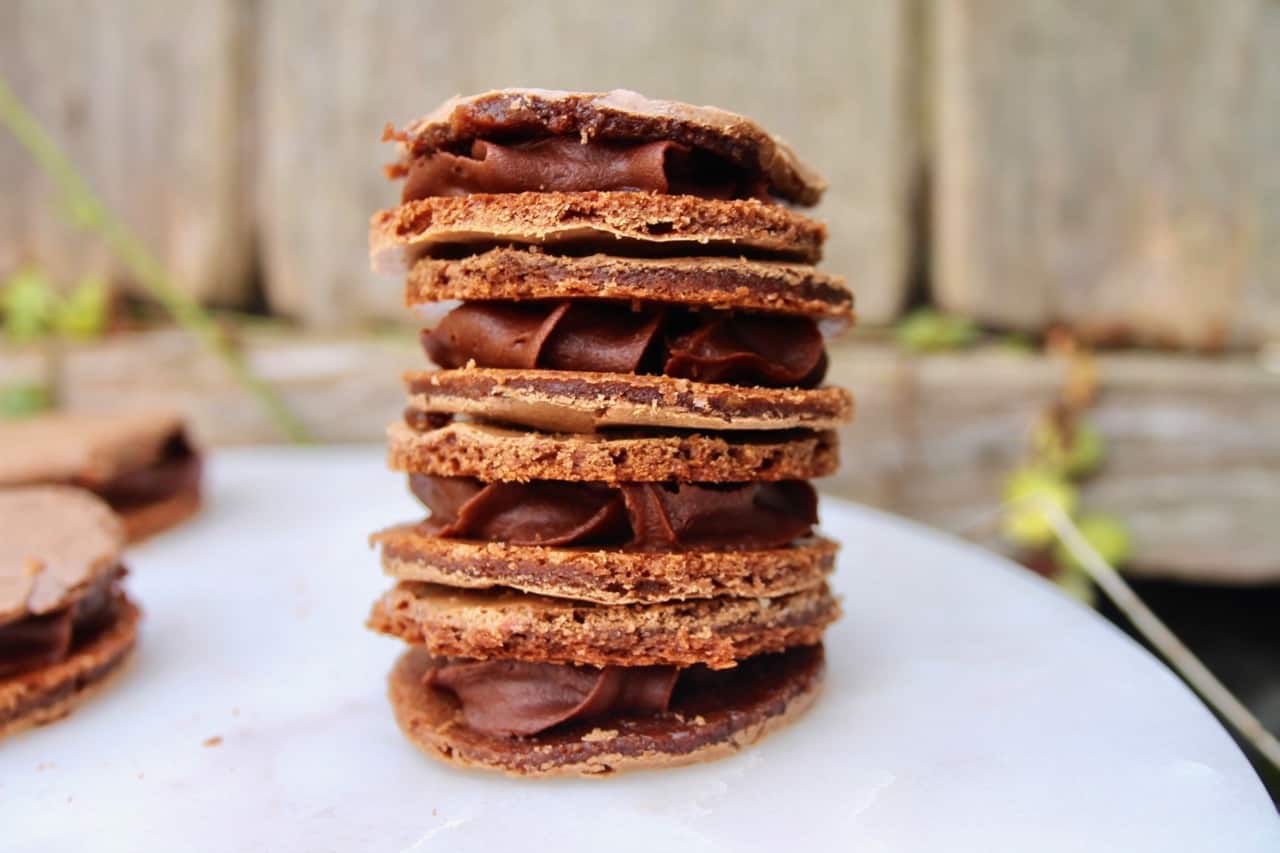 Another delicious addition to your cookie trays this holiday season or really anytime during the year. I love having cookies on hand for when we have company because people will tend to have one or two instead of a slice of cake.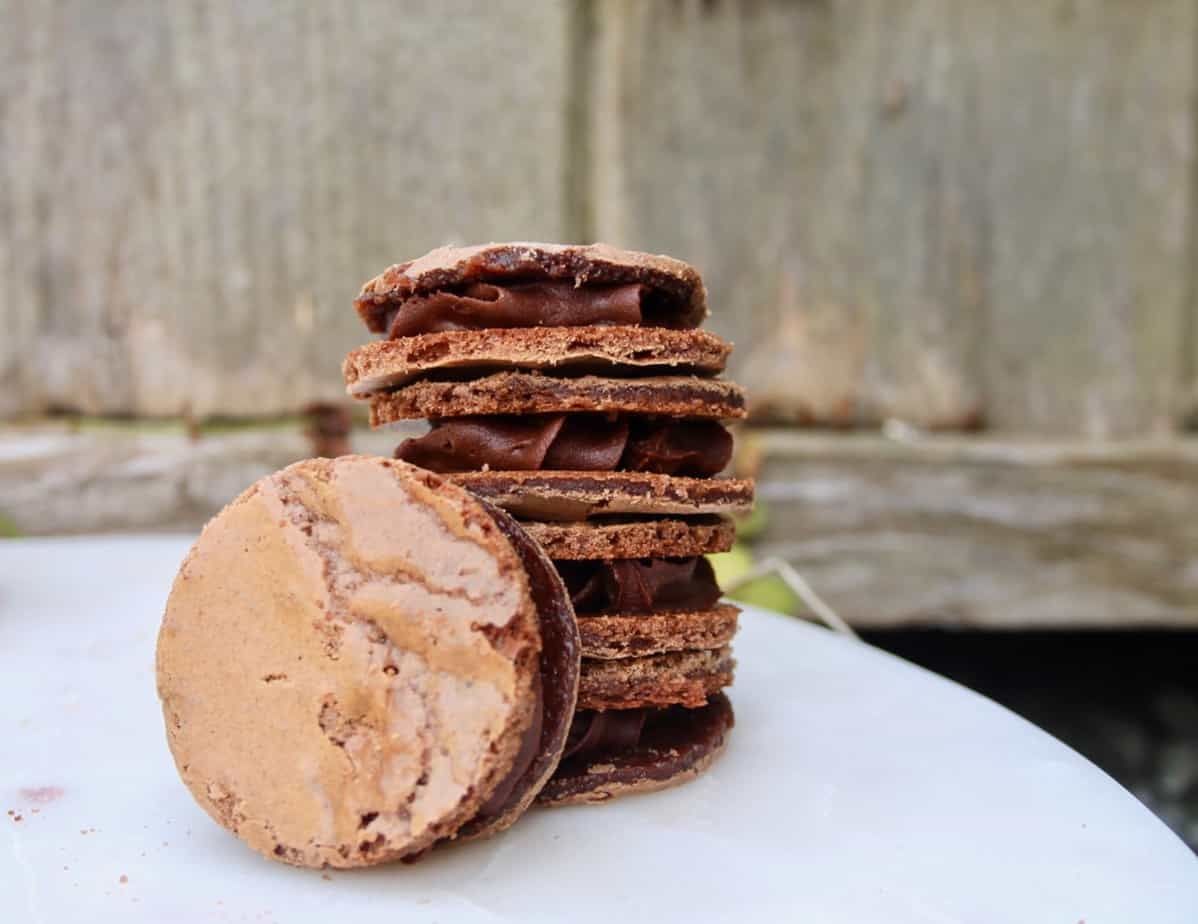 I hope you give these hot chocolate sandwich cookies a try and happy baking!
If you liked this recipe, have a look at these favorites too: