We are headed back to school soon – I know it doesn't seem possible! We try to give our teachers a gift to help ease them back into the routine too.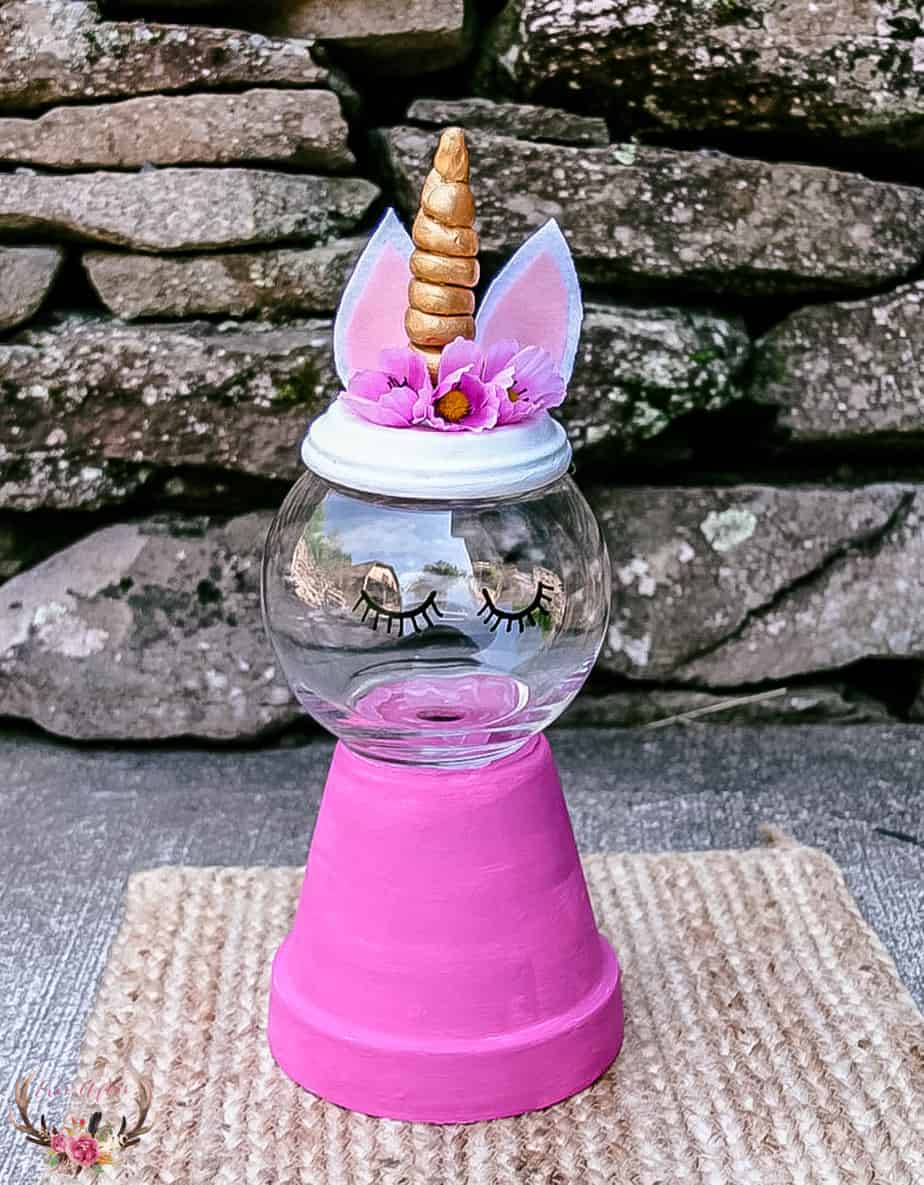 Fun Inexpensive Teacher Gifts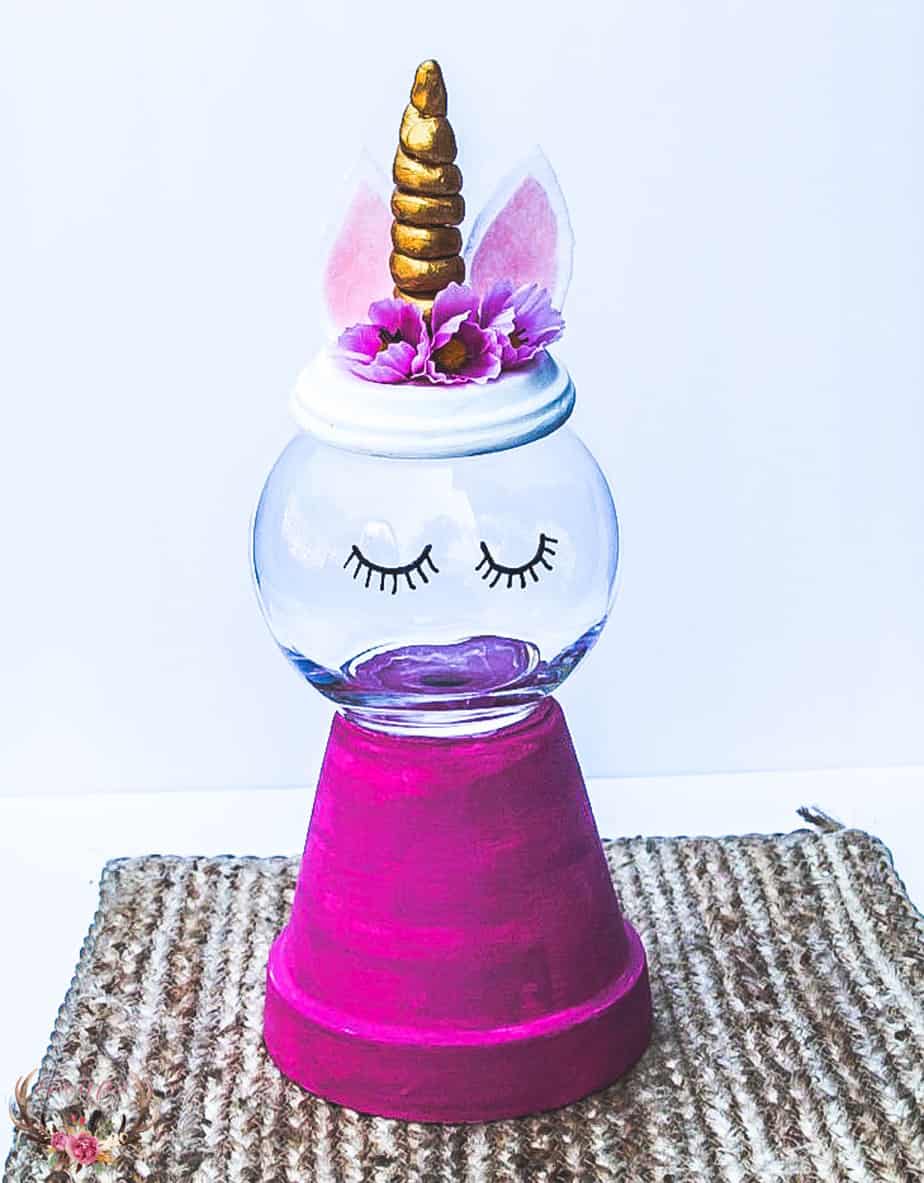 This Unicorn candy holder is just what your teacher wants. Easy to make, looks bright and cheerful and the candy jar can be refilled whenever it is empty easily.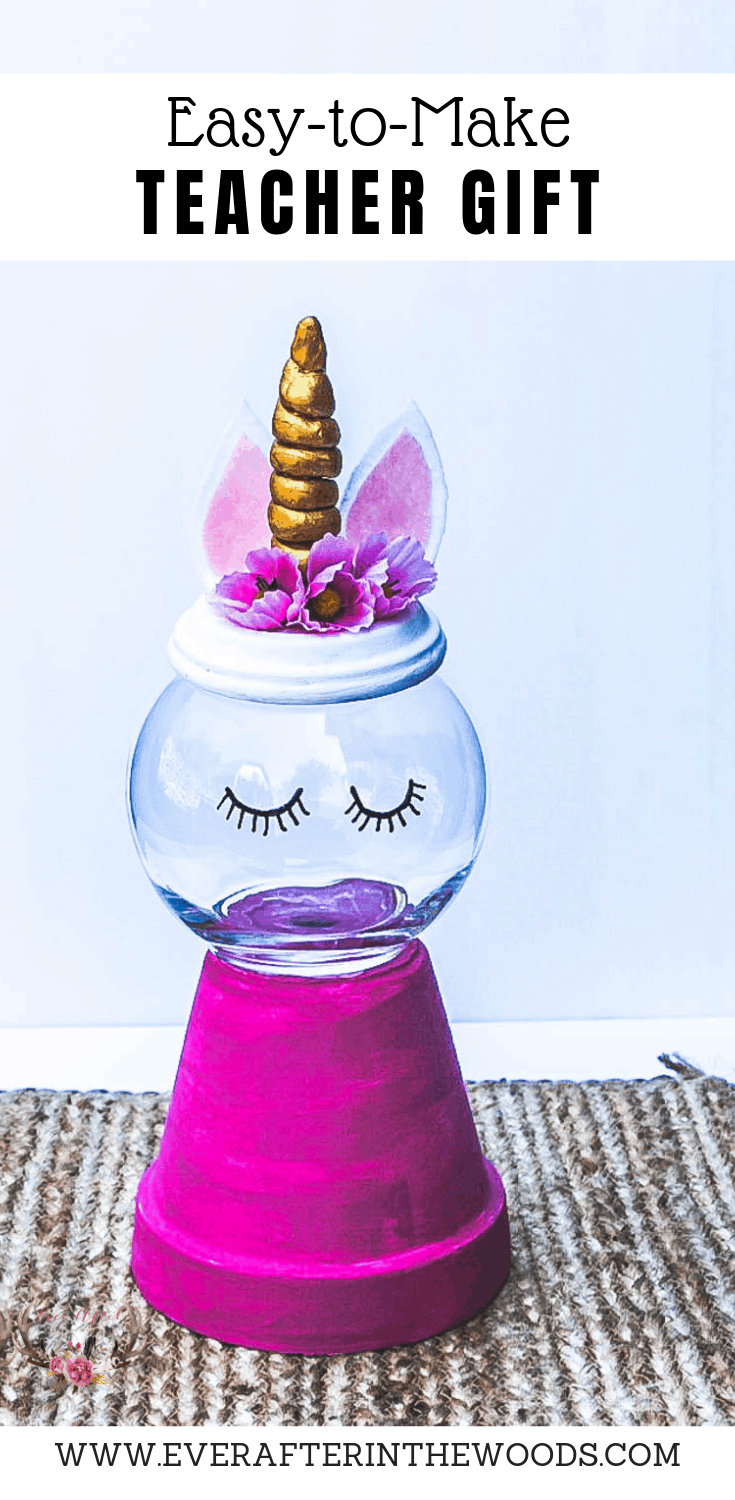 Easy to Make Teacher Gift
Materials Needed:
1 small terra cotta pot and dish (I used 6")
1 small glass fish bowl or rose bowl
Air dry clay
Floral stem
Hot glue
Paint (I used white, pink and gold)
Felt sheets (white, pink)
Directions
Form the air-dry clay into a unicorn horn shape by rolling and twisting. Allow to air dry overnight.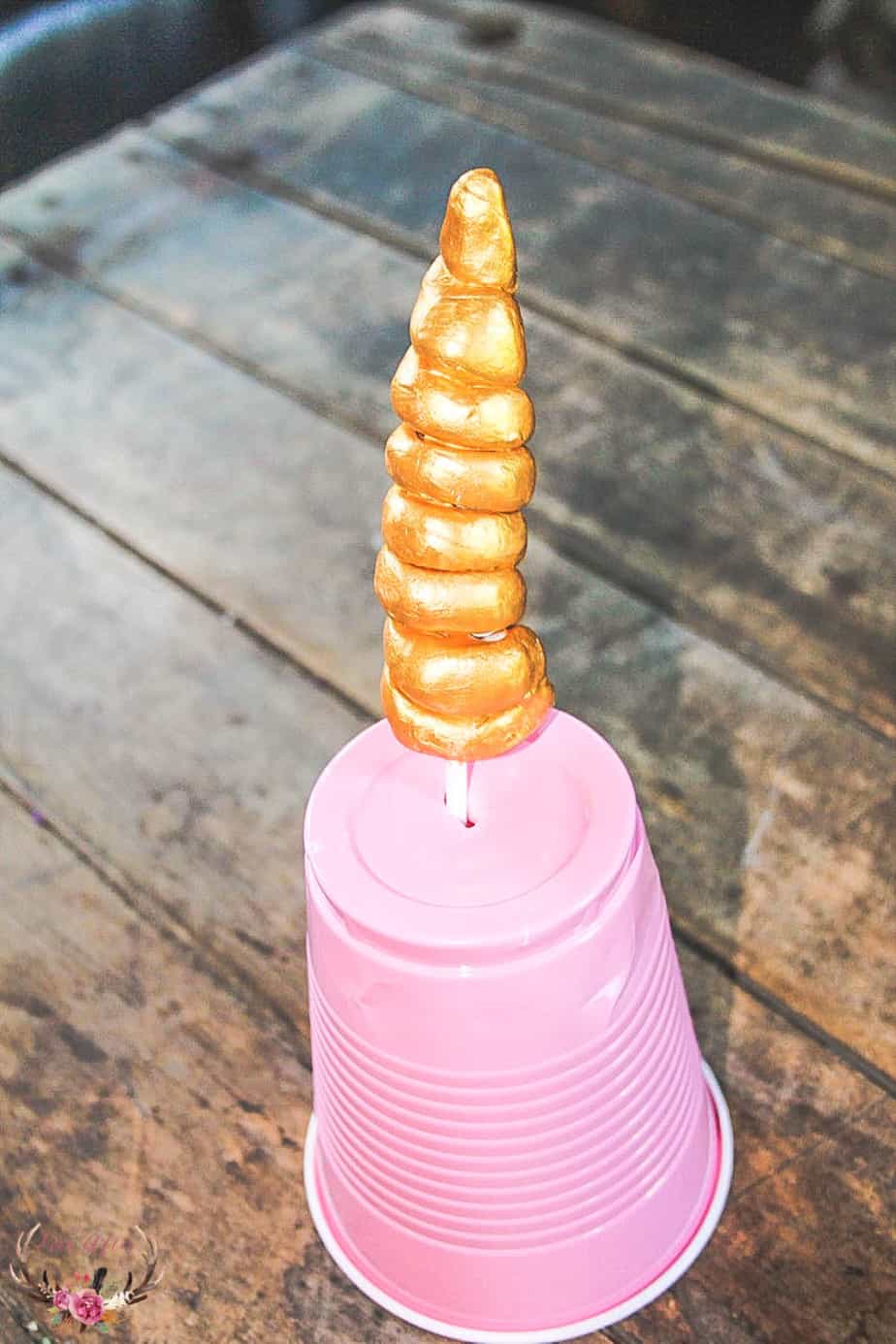 Paint the horn gold and set aside.
Paint the pot pink and the dish white. Allow to dry.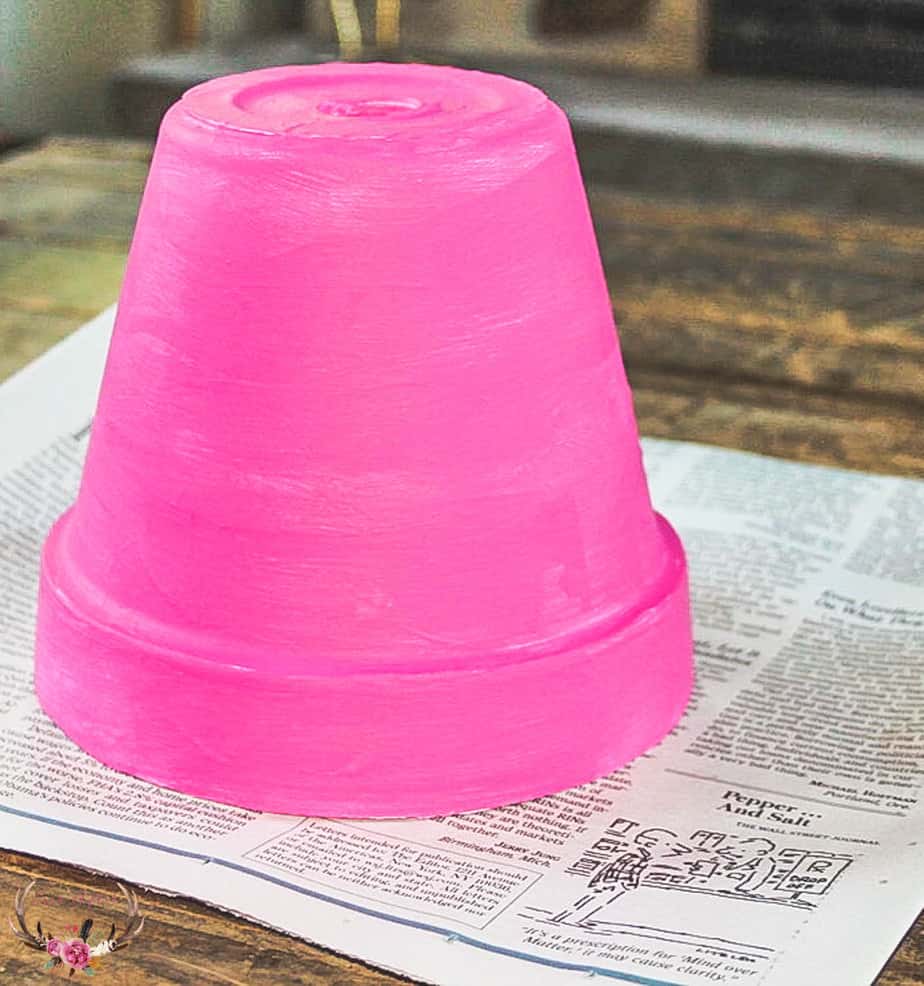 Once dry, turn the pot upside down and hot glue the fish bowl to the bottom of the clay pot.
Cut out ear shapes (2 for each color) Arrange the felt pieces so the pink is on the inside of the ear.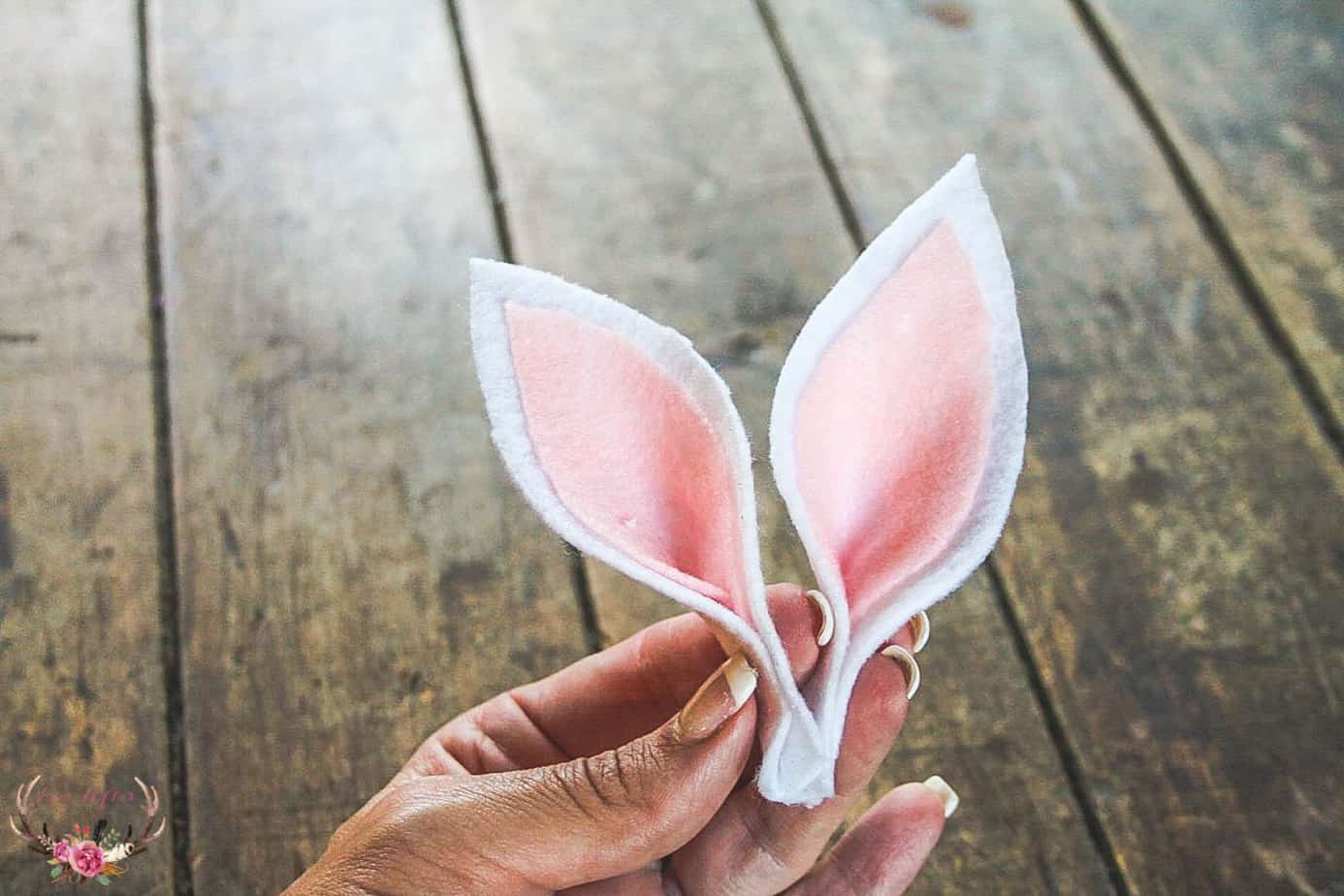 Hot glue the ears to the lid. Add the horn and the flowers.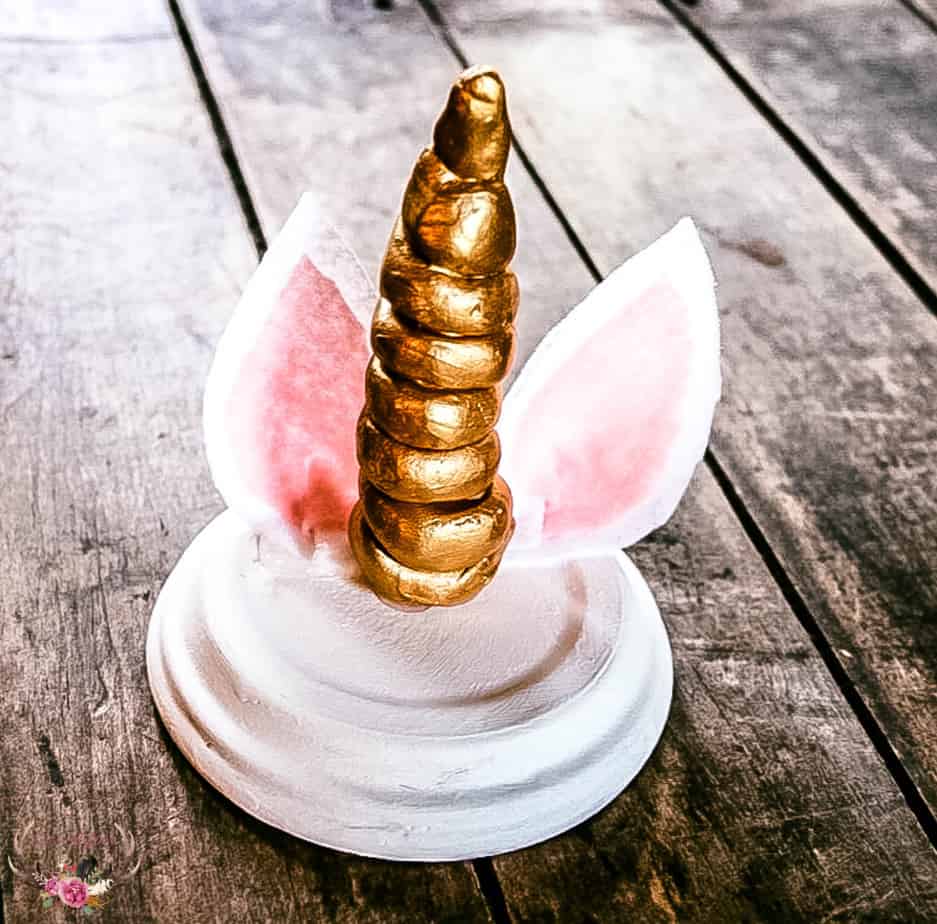 Place the lid on the top of the fish bowl
I drew eyes with a paint pen on the fish bowl, totally optional.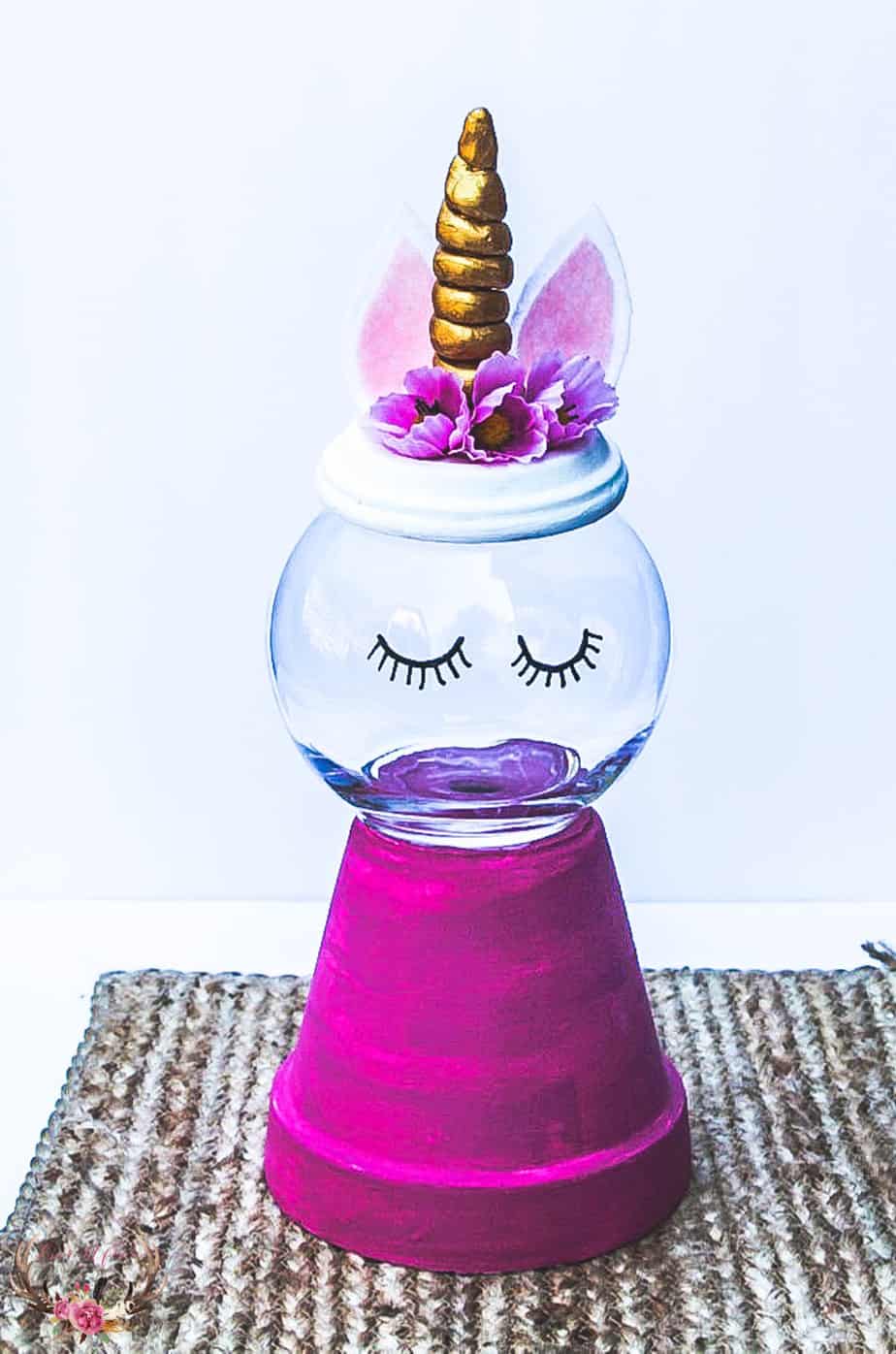 Teacher Appreciation Gift
So cute! I love that the teachers can keep these on their desks all year long for a cute, inviting accessory. Fill it with candy and gift for the first week of school, teacher appreciation day or end of year gifts. These would also make a great co-worker gift as well.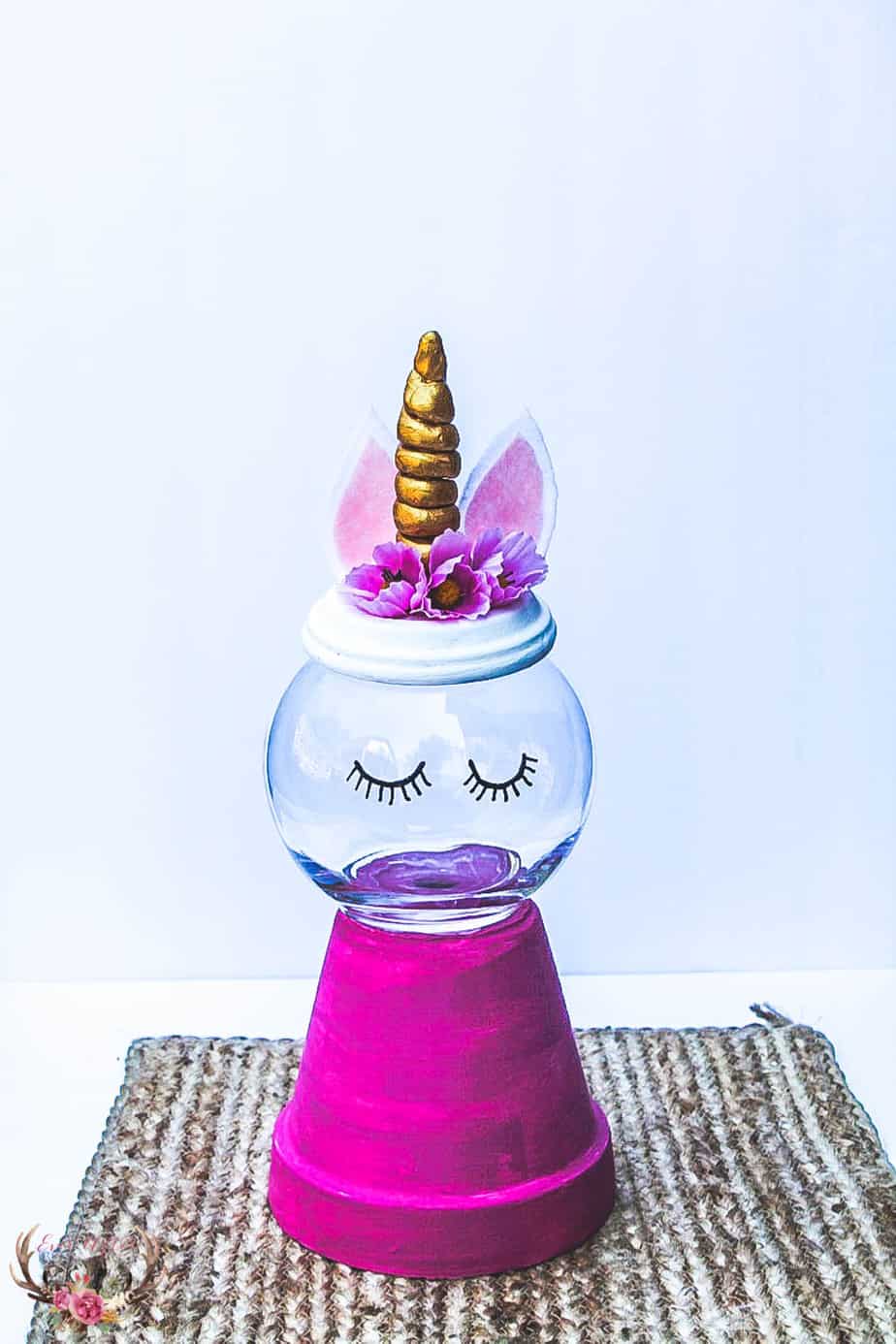 Feel free to use whatever colors you like for this project, I just happen to like this color combination. Have a look at this other Teacher Appreciation gift: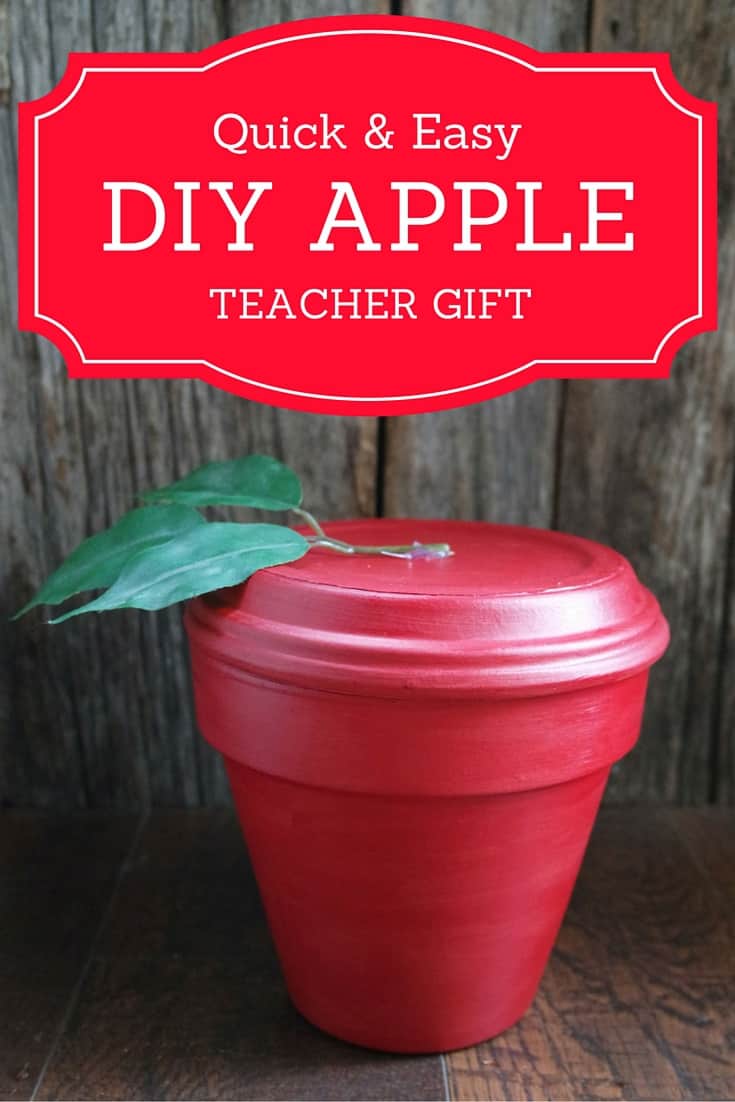 Teacher Appreciation Apple Gift