Product was received for this review. All opinions are my own and yours may vary.
Back to School is just about here and for our family that means lots of school work. We have a first, fourth and HS Senior this year so I know that our printer will be getting a workout.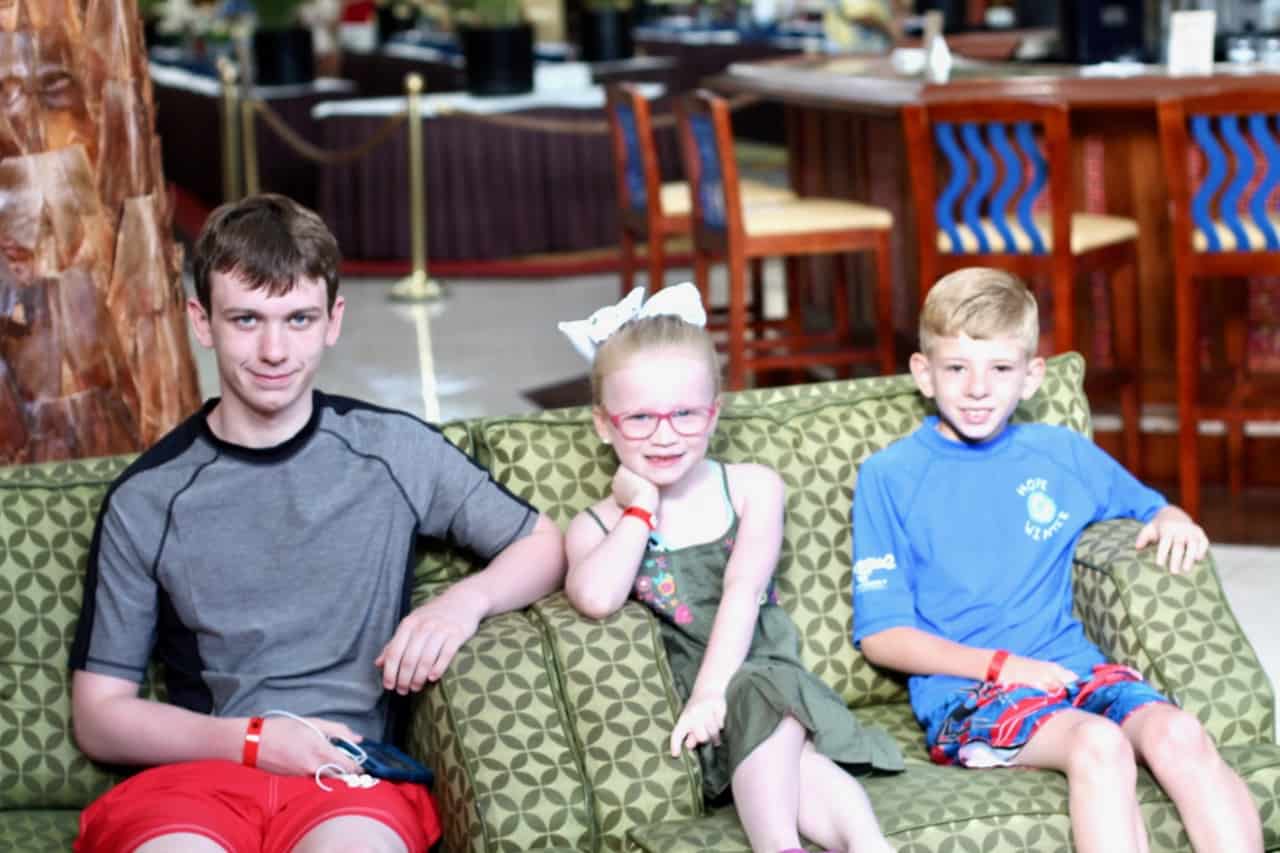 Epson EcoTank Printers come with up to 2 years worth of ink
This Epson EcoTank Printer is exactly what this mom ordered. No more running out of ink at 8 pm when the project is due the next day. One less thing to worry about – not running out of ink for two years*- yes you read that correctly.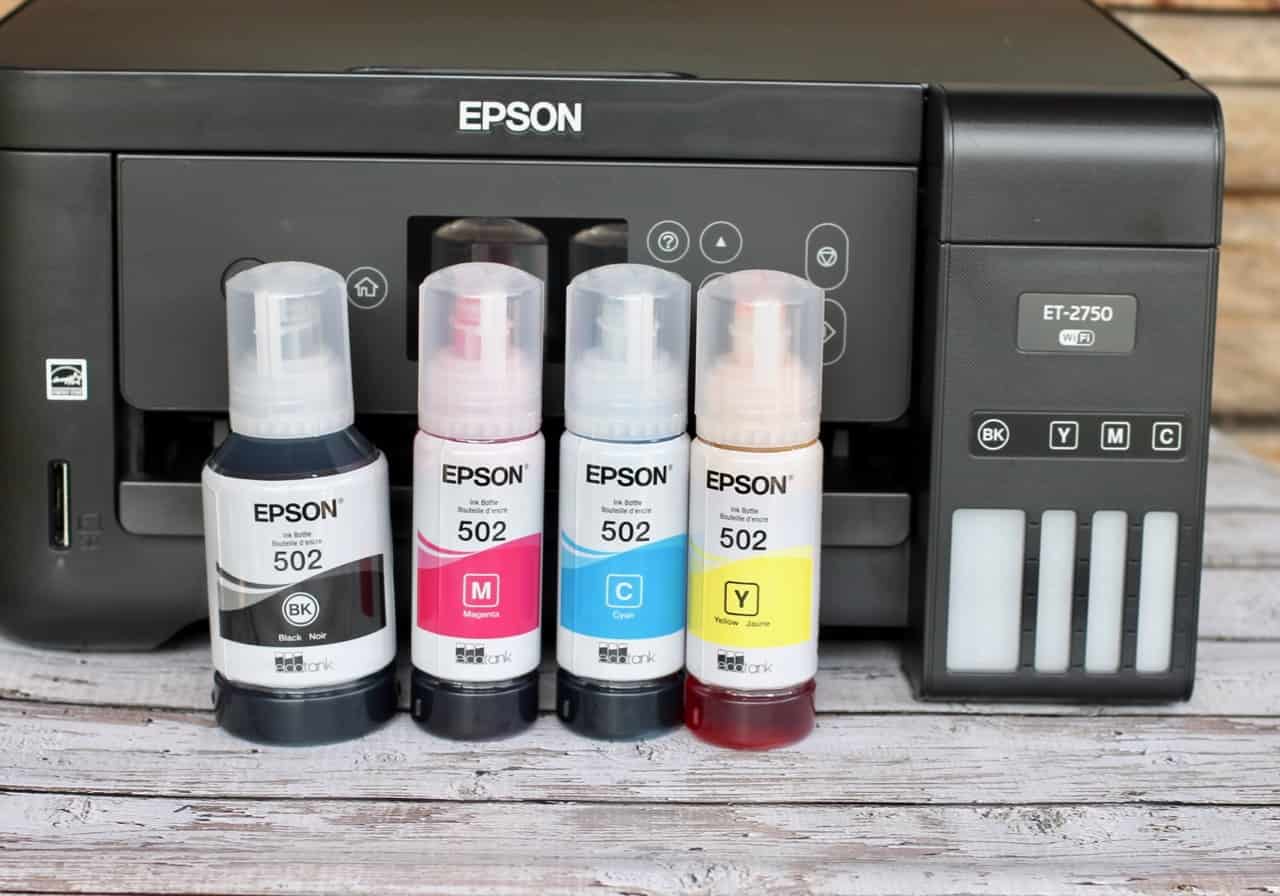 Never run out of ink for two years with Epson EcoTank Printers
So how does this actually work? Every EcoTank Printer comes with up to 2-years of ink* in the box so that you can refill your cartridges yourself. Now I know what you are thinking- mess, mess, mess. No way! These printers feature uniquely keyed auto-stop ink bottle and easy-to-fill supersized ink tanks to make the procedure easy and mess free.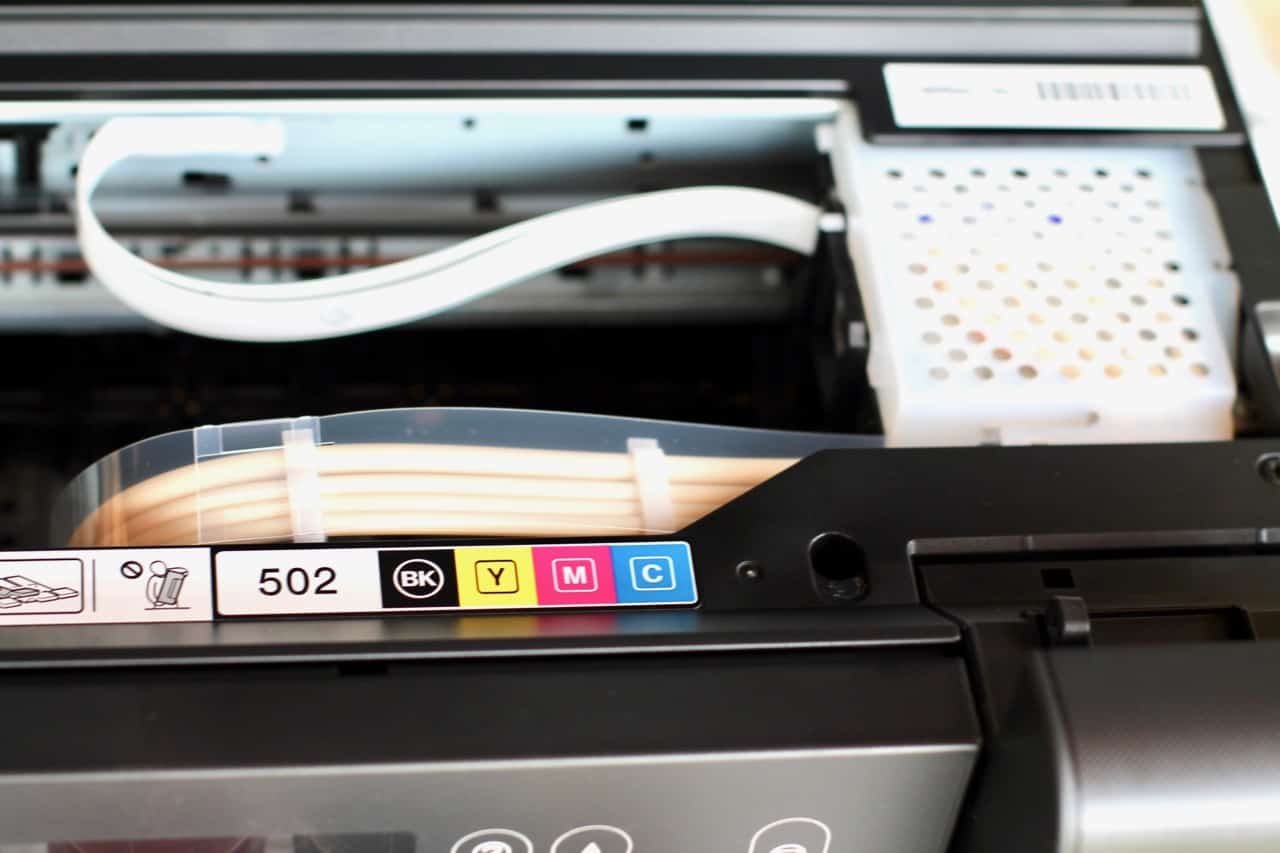 Get FREE 2-Day Shipping on Models- ET-2750, ET-3700 and ET-4750
with Promo Code: ECOTANKMOMTRENDS2018
7/24/2018 – 9/2/2018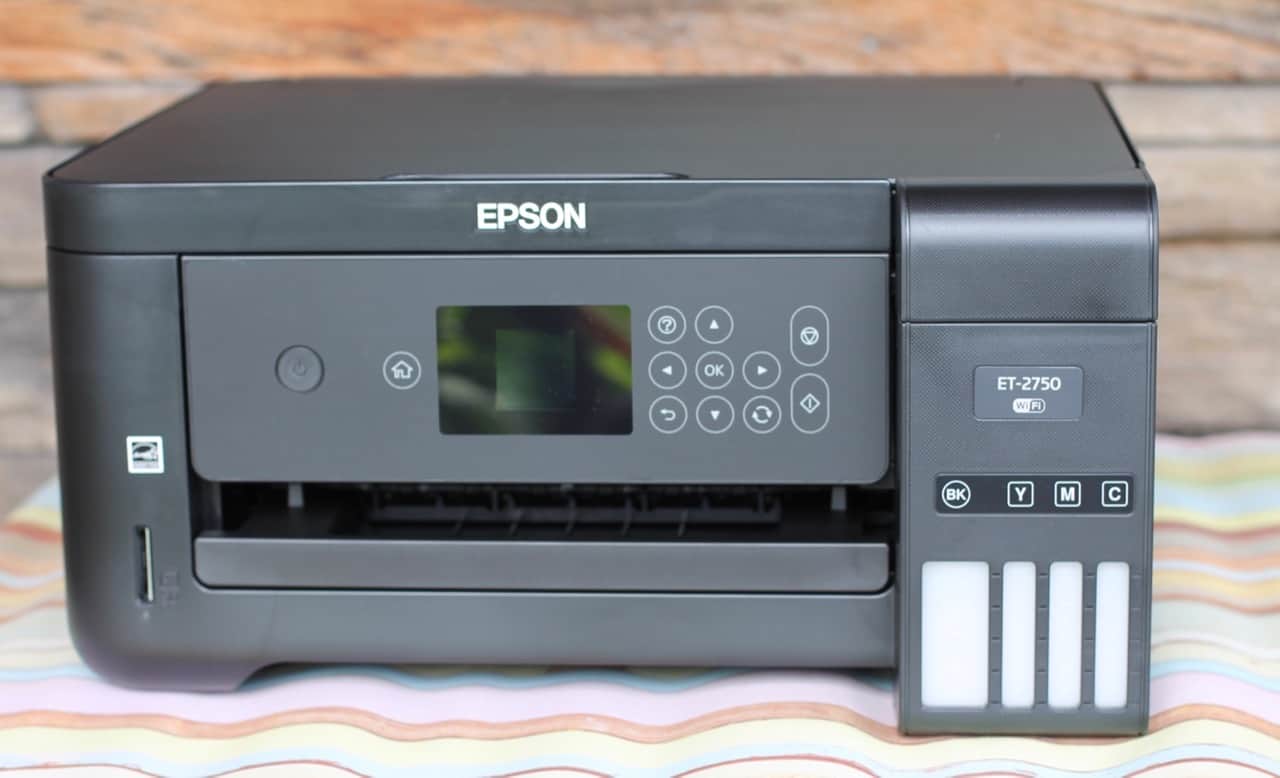 We received the Epson Expression ET-2750 Printer for review and loved that it is a wireless system so that we can connect to the printer on any of our electronic devices. Easy setup and love the fact that we can all access from anywhere in our home. Plus it offers the ability to print, copy or scan for about US $250.
Honestly it is all about the convenience. I know that we are not the only family that runs out of ink right before there is a project due or a child wants to print out a coloring page that they found online. It is so frustrating when that happens.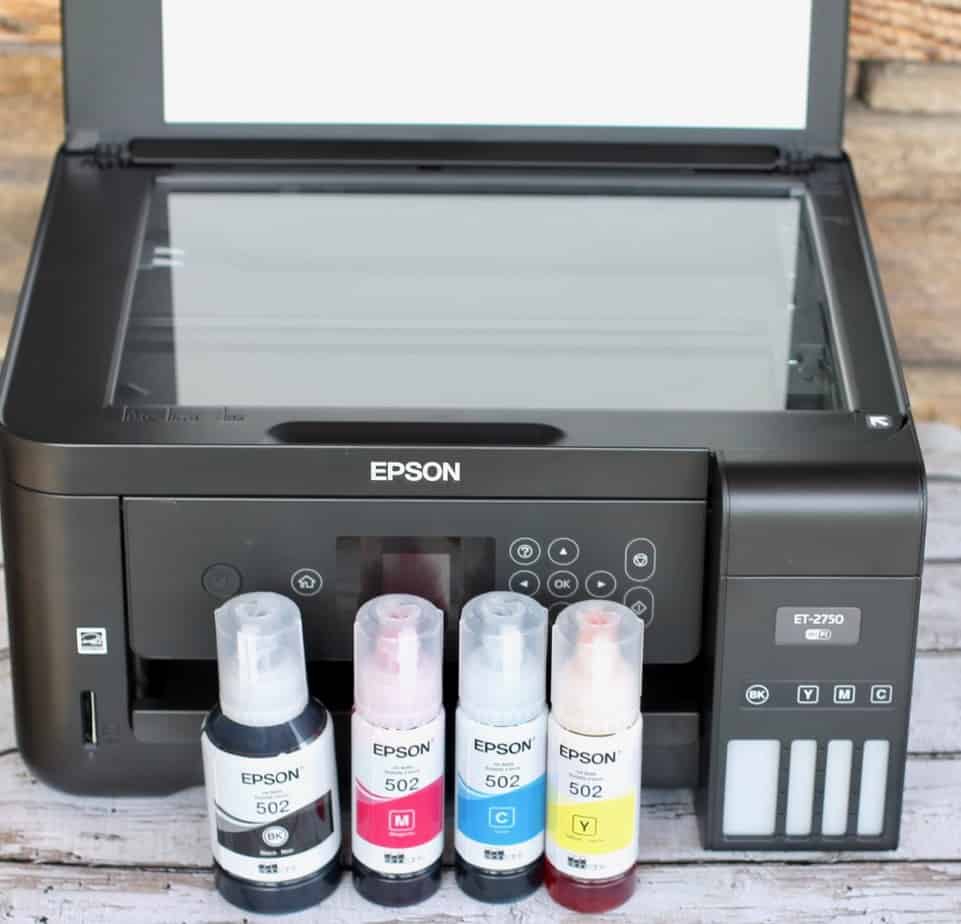 I am all about technology but worrying about how much ink is left for your work or the children's school projects can get old really quick plus the cartridges are so expensive. You can save up to 80%. There is approximately the equivalent of 30 ink cartridges that come in the box.
These Epson EcoTank Printers would make the perfect gift to a high school senior for a graduation present. They would be a great addition to a dorm room when let's face it, money is tight.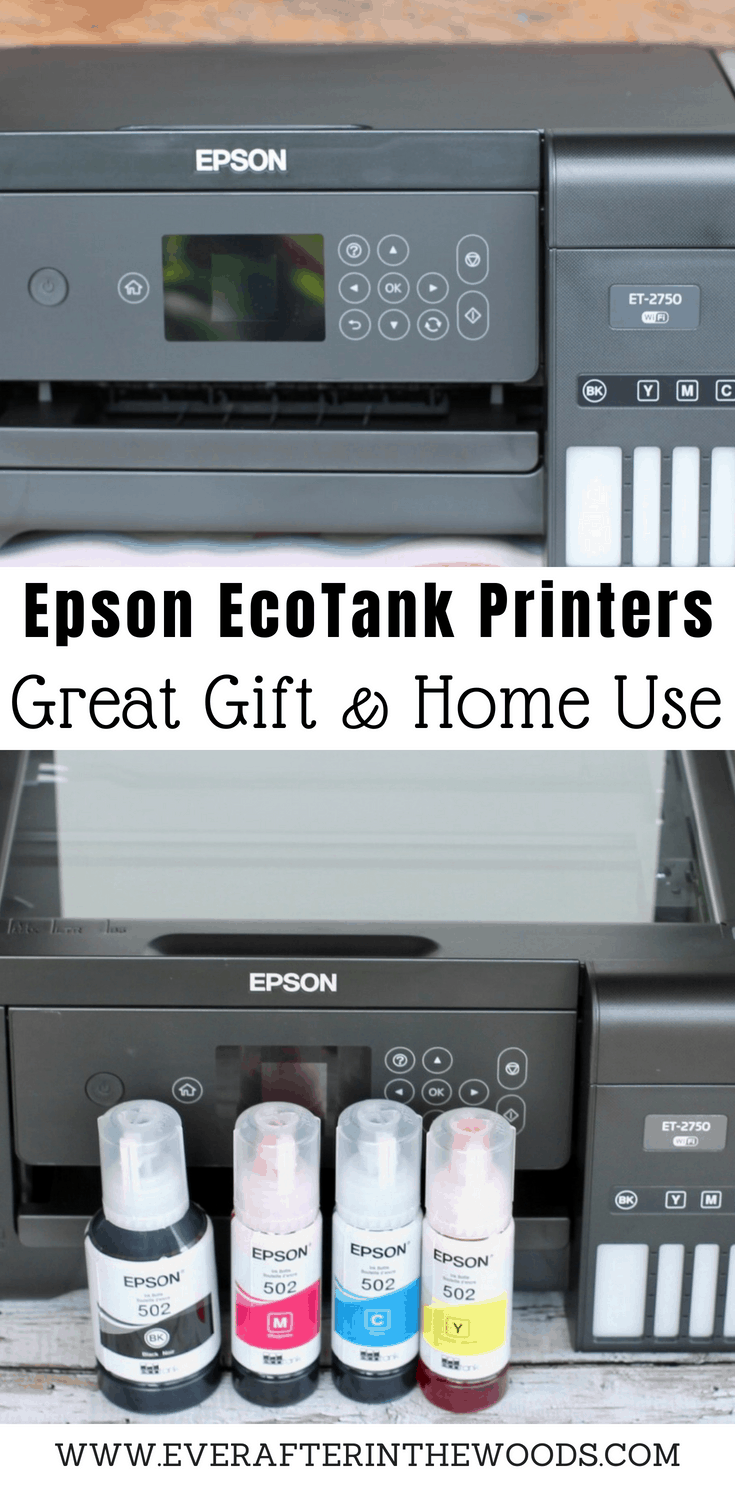 To learn more about these printers, visit Epson online and order prior to September 2, 2018 for free two-day shipping. Start this school year on the right foot.
*Based on monthly uses of 200-300 pages. More information on www.epson.com/btsprinter