This shop has been compensated by Collective Bias, Inc. and its advertiser. All opinions are mine alone. #KingofFlavor #FlavorRocksTG #CollectiveBias
We love attending concerts at our local venue, Bethel Woods Center for the Arts. We are so lucky to have an amazing venue that is located very close to our home- my husband loves the music but honestly for me it is the thrill of the tailgate! We love packing coolers of food and drinks to bring with us to share with friends that are coming to hang out with us and we like it spicy! Not only do we bring our own bottle of El Yucateco® Red Chile Habanero hot sauce with us for our on-the-go adventures but we pack a bunch of finger foods with us. I was so excited to earn that not only will El Yucateco® will now be available at select stadiums and The House of Blues but they are offering the chance to enter to win a once-in-a-lifetime musical experience + gift cards awarded weekly with a great sweepstakes (see below) and a print at home coupon.

Here is your link to a Print at Home coupon
$1.00 off purchase of 3 bottles
( 5/9 through July)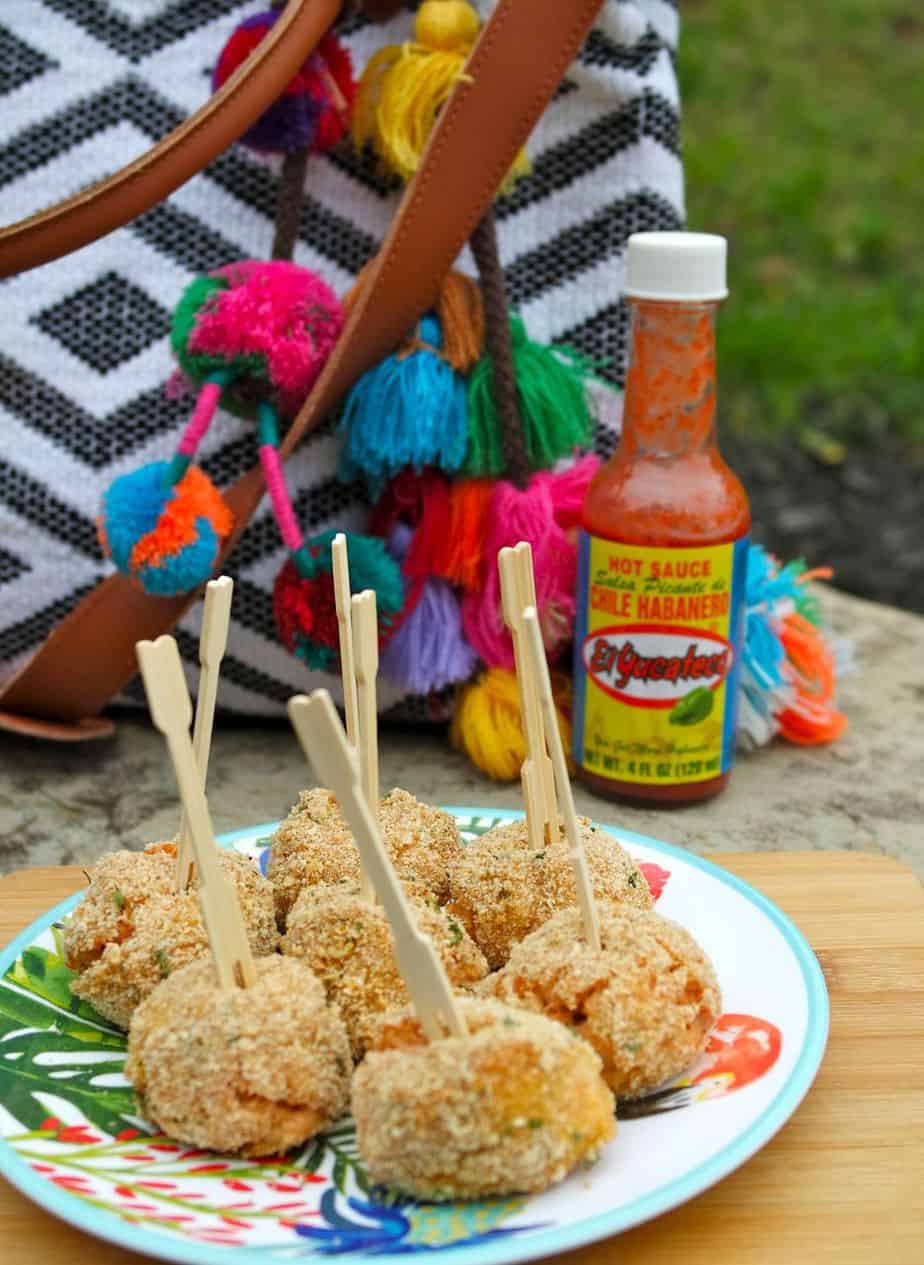 We always have music playing at home, in the car or even at work – we love to listen to all types of genres of music. We love to see them play live as well so this Winning withEl Yucateco® sweepstakes sounds amazing if you win!
#KingofFlavorSweepstakes (5/9 to 7/4)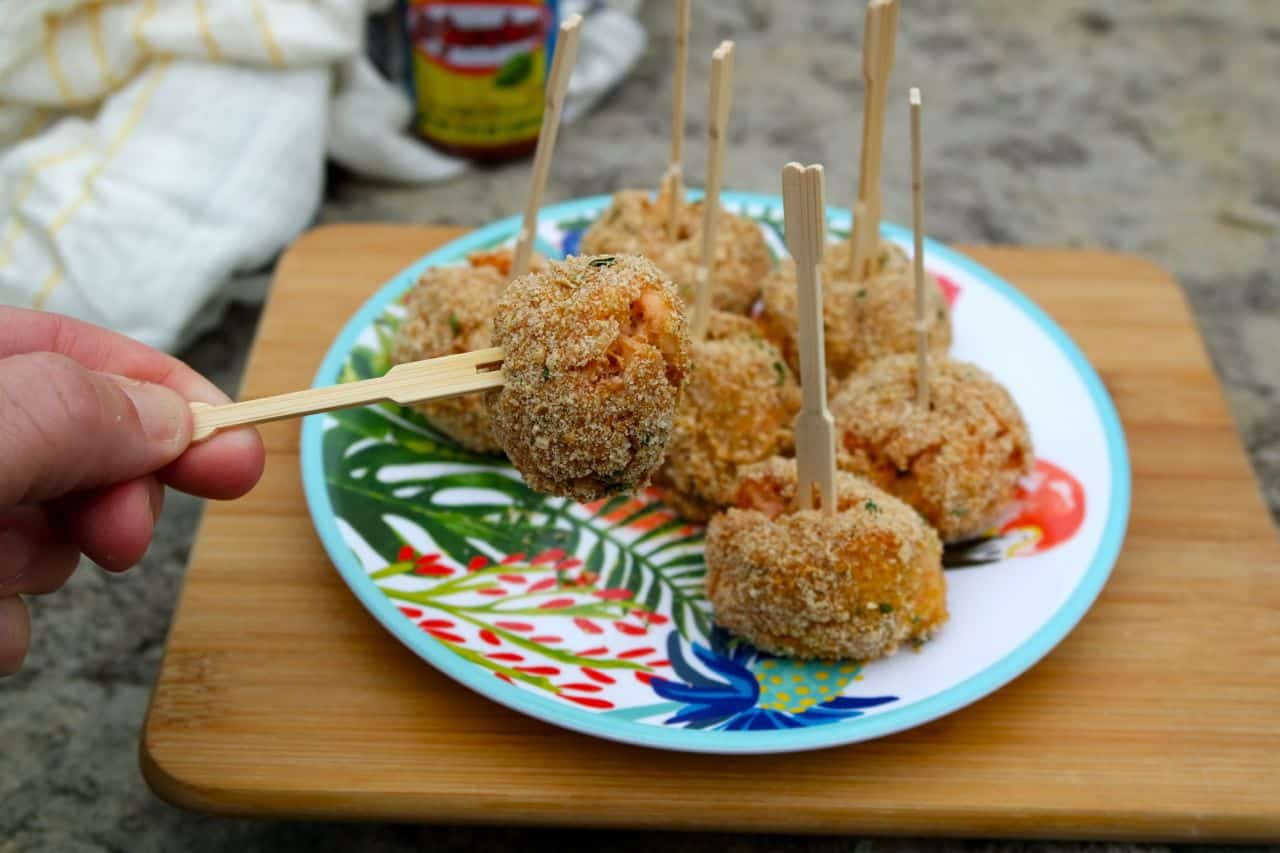 For our music adventures this summer one of my favorite recipes to make is Ragin' Crab Balls because they can be served hot, warm or even room temperature. I usually make them before we leave and then put them in a container to take with us when we go. I love using El Yucateco® Red Chile Habanero Hot Sauce because it is made from habaneros hand picked from their own fields, they are handcrafted to deliver rich flavor with just the right amount of heat and so flavorful.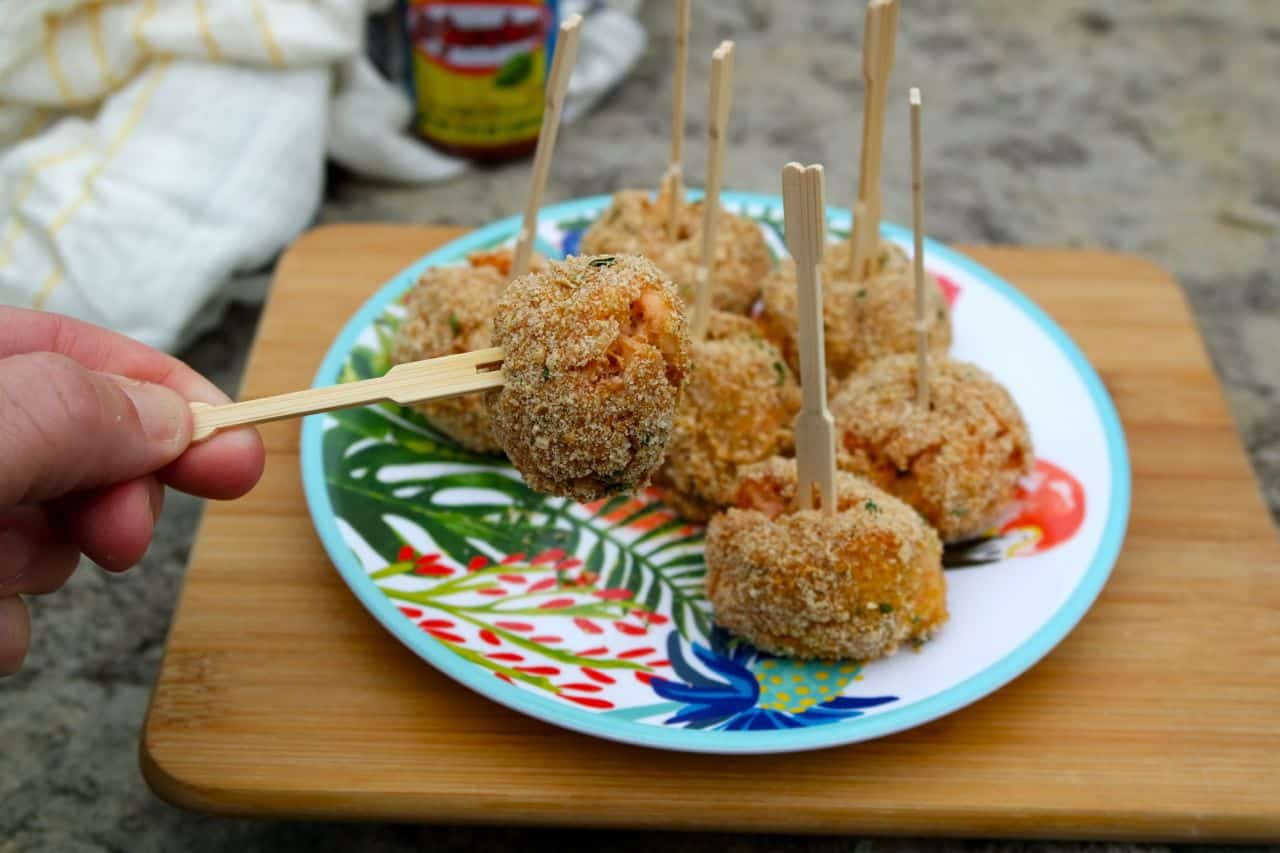 I get asked to make these crab balls all the time and they are so easy with just a few ingredients that the crab and hot sauce are really the stars of this recipe.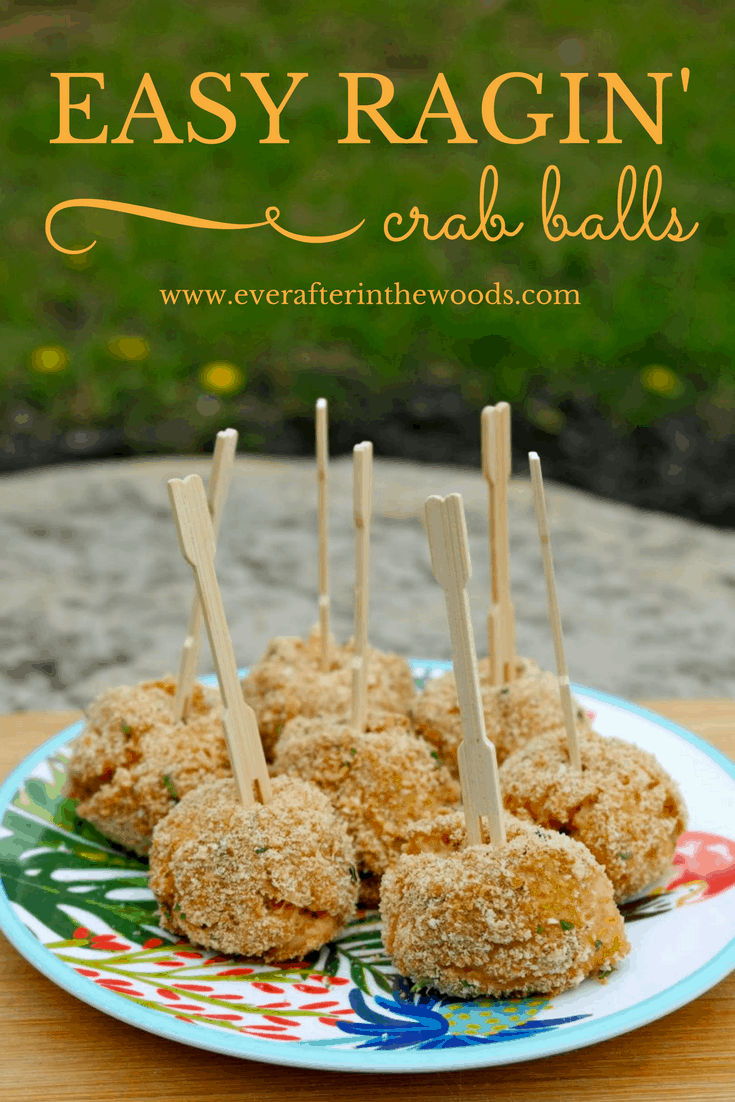 Ragin' Crab Balls
Makes 20 balls
Ingredients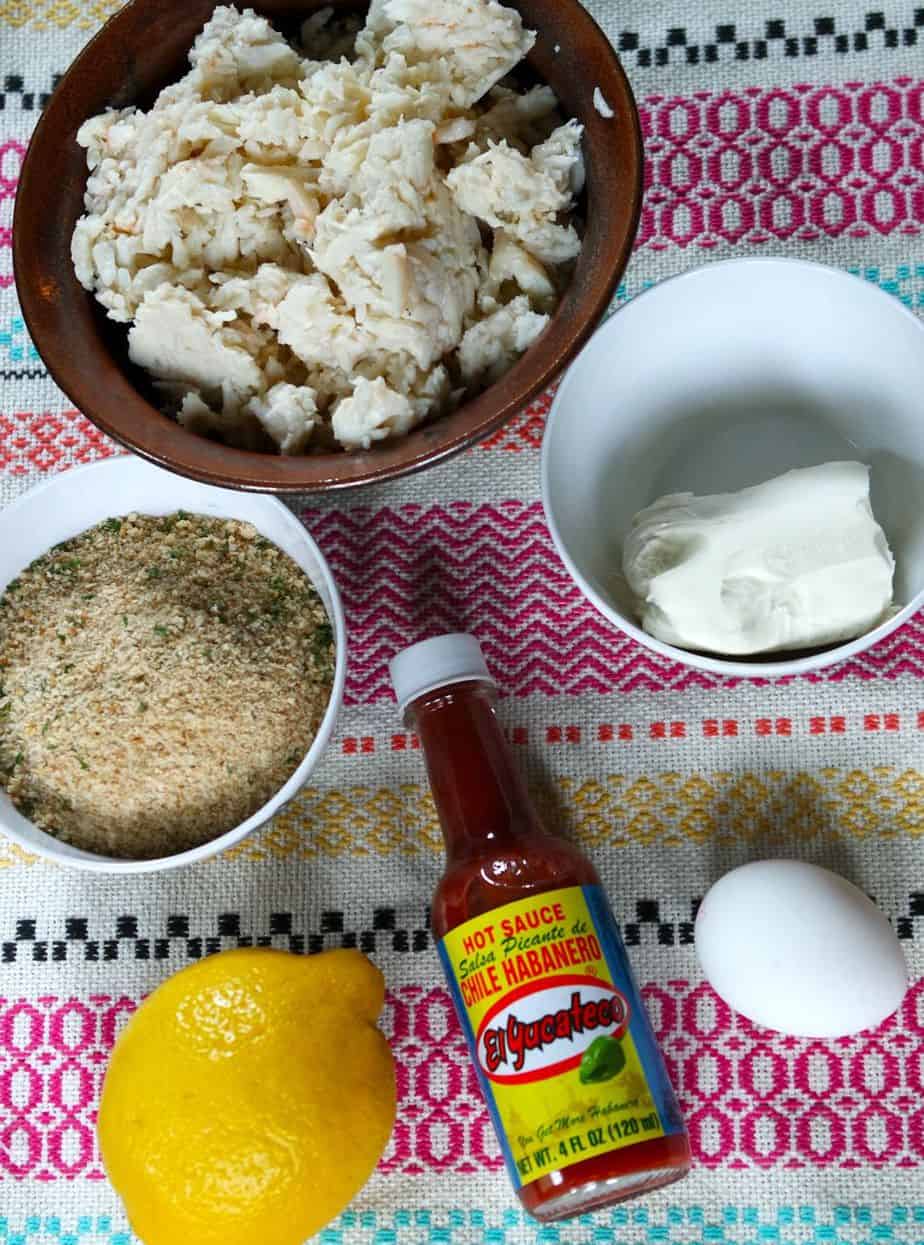 1 16 oz can of lump crab meat
2 TBSP El Yucateco® Red Chile Habanero Hot Sauce
4 oz cream cheese, room temperature
juice of 1 lemon
¼ + ½ cup bread crumbs, divided – (3/4 cup total)
1 egg, beaten.
Directions
Preheat oven to 350.
In a large bowl, mix the crab, El Yucateco® Hot Sauce, cream cheese, ¼ cup of breadcrumbs and lemon juice until combined.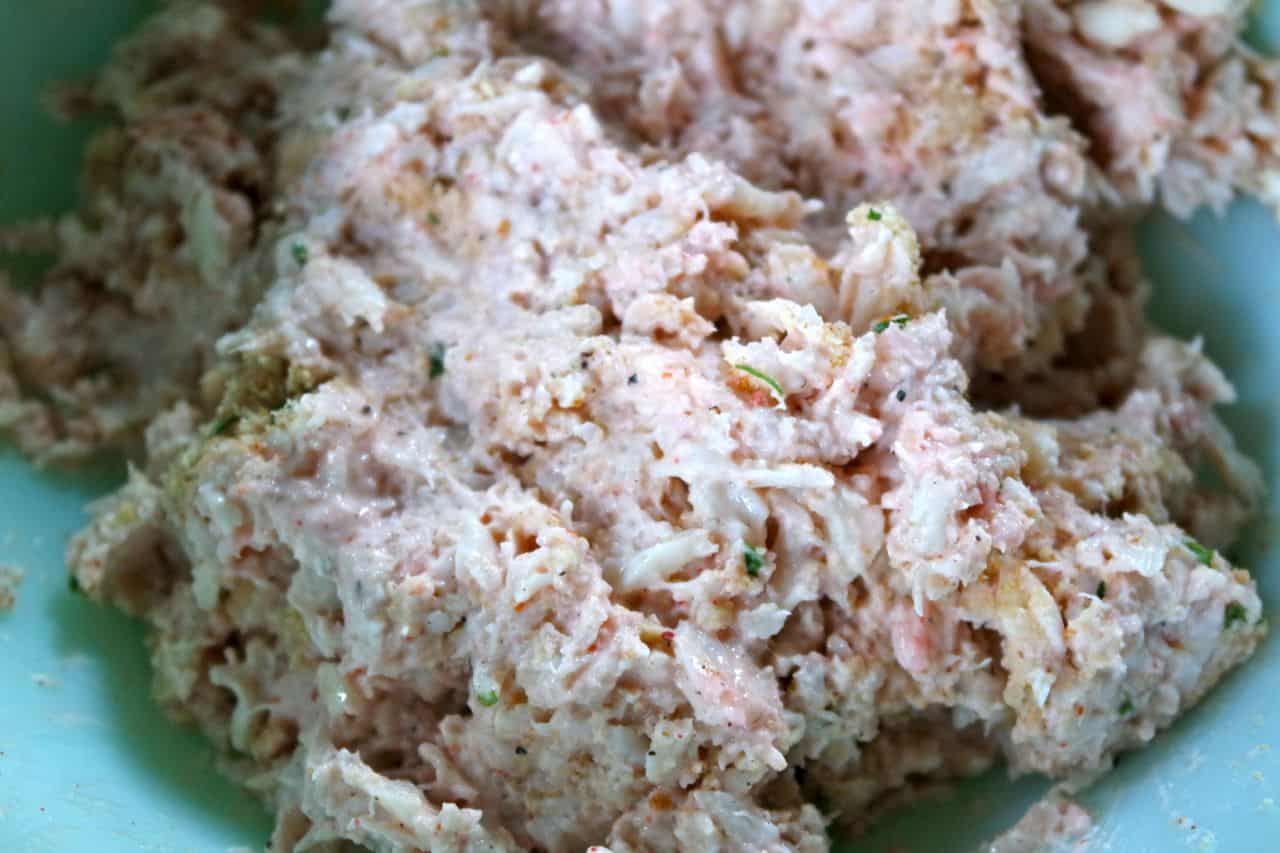 Using a Tablespoon scoop, roll the crab mixture into a ball.
Place into the egg and then roll in breadcrumbs.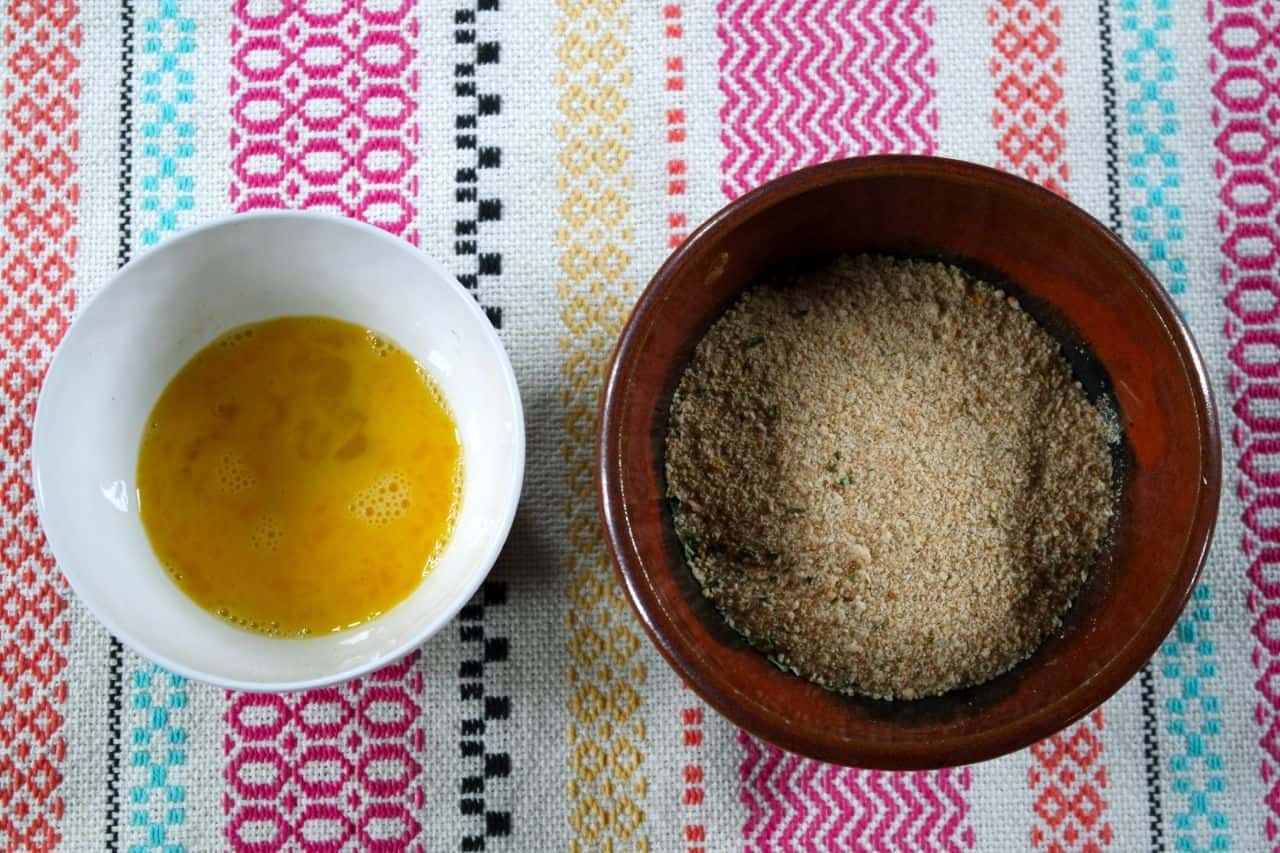 Place each ball onto a baking sheet with a silicon lining.
Bake for 40 minutes.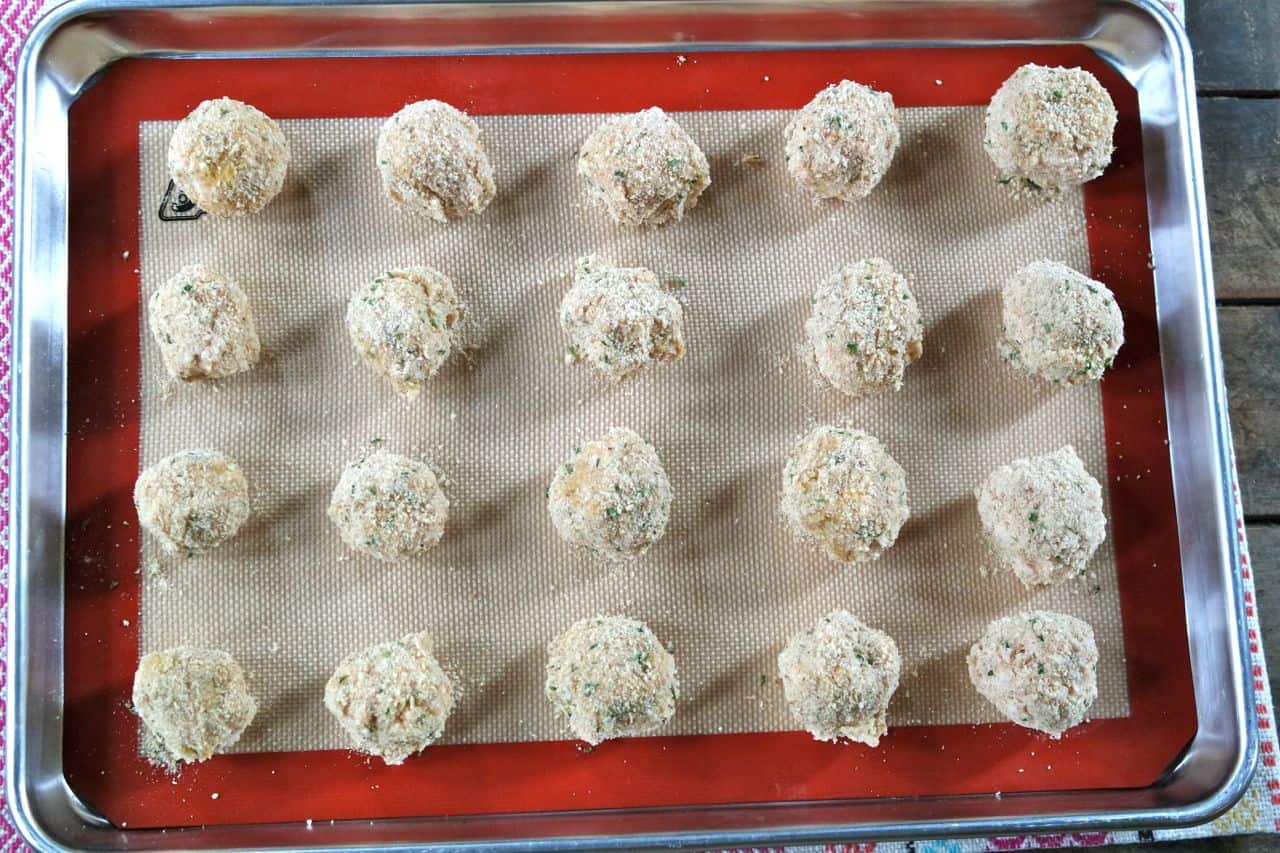 You can serve these hot, warm or room temperature.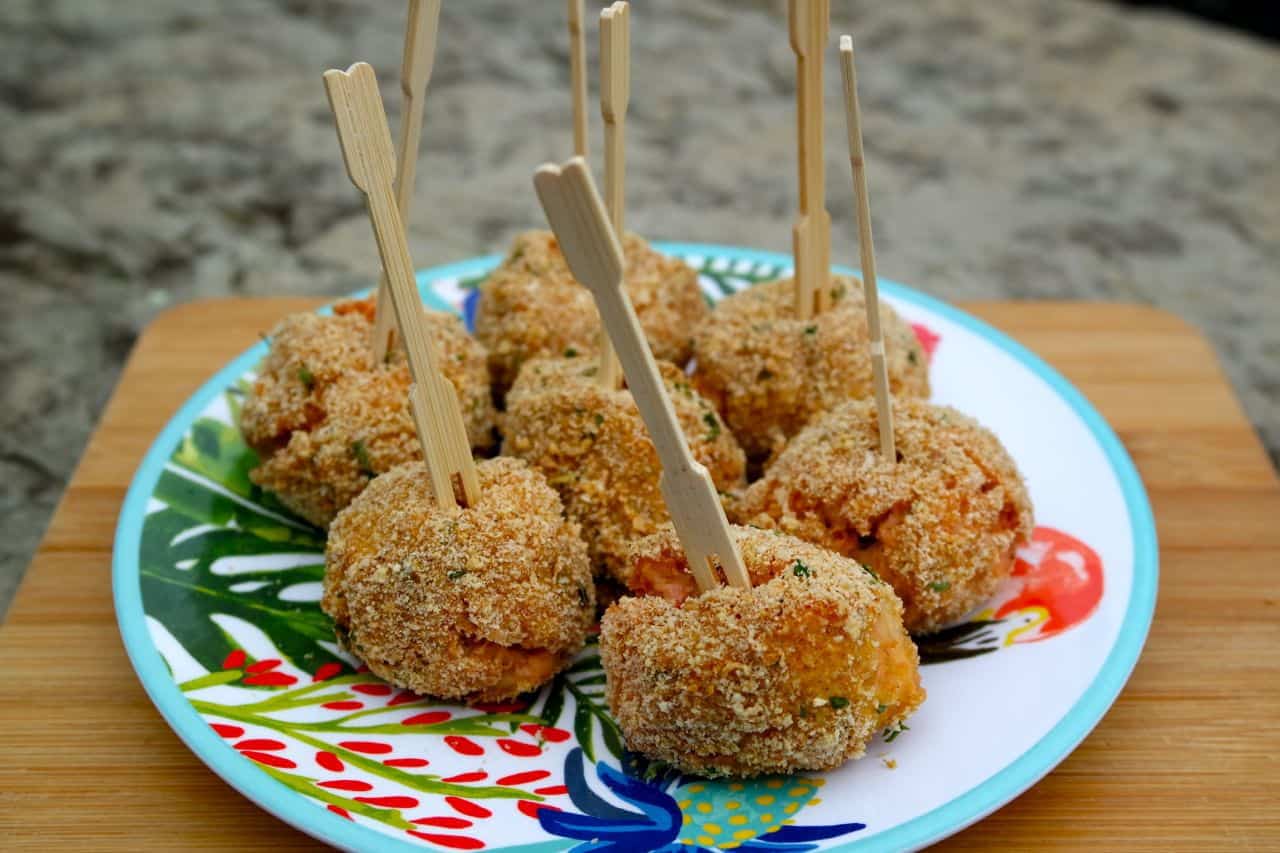 How easy is this recipe? It makes 20 balls so plan ahead depending on how many people you expect. You can also alter the heat of this recipe depending on how spicy you like it! We keep El Yucateco® Green Chile Habanero, Red Chile Habanero and Black Label Reserve Hot Sauces in our pantry at all times.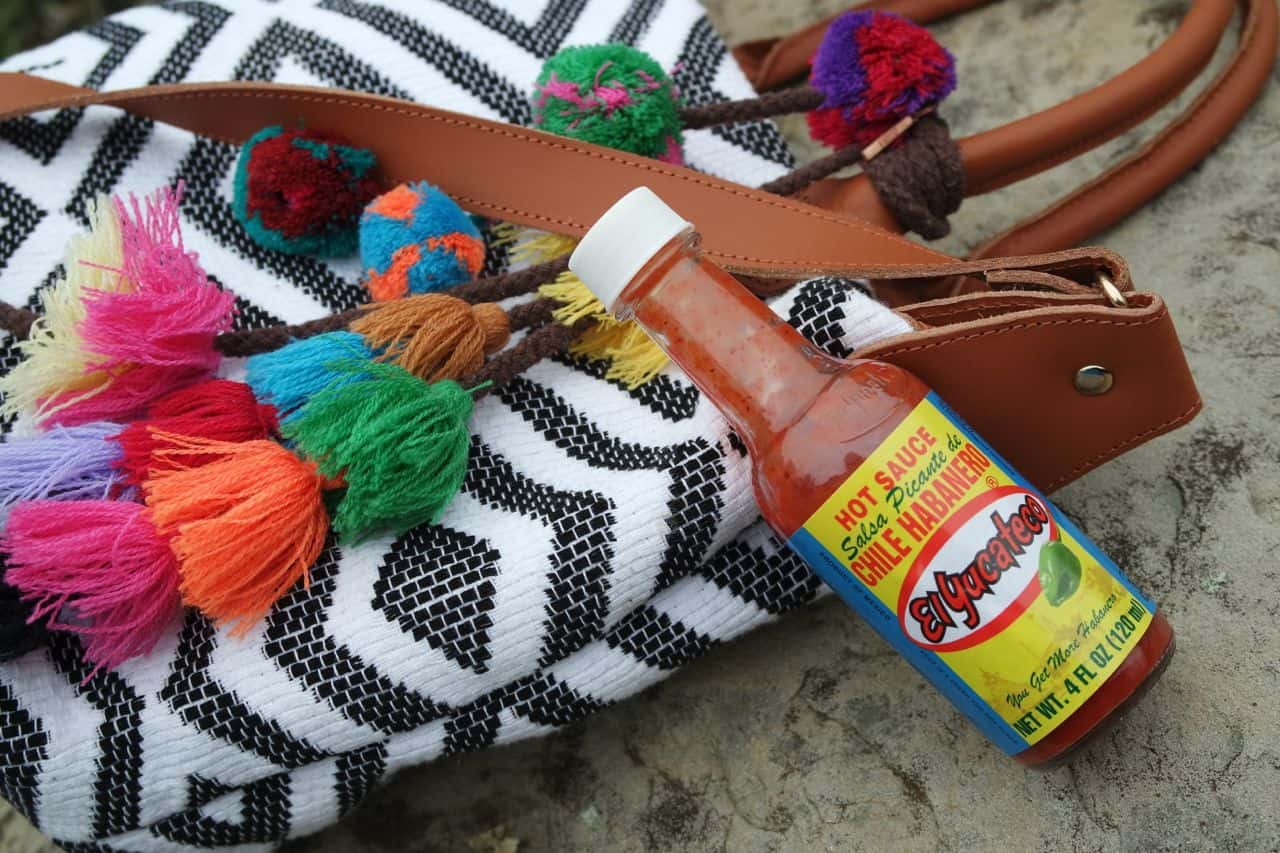 I enjoy the Red Chile Habanero Hot Sauce as it is the perfect "all purpose" sauce, while my husband on the other hand really likes the Green Chile Habanero Hot sauce because it packs a little more heat then the red habanero but again has far less vinegar then the average hot sauce. So they really do carry a line of hot sauces for ever taste. It is easy to see why El Yucateco® is the #1 consumer choice.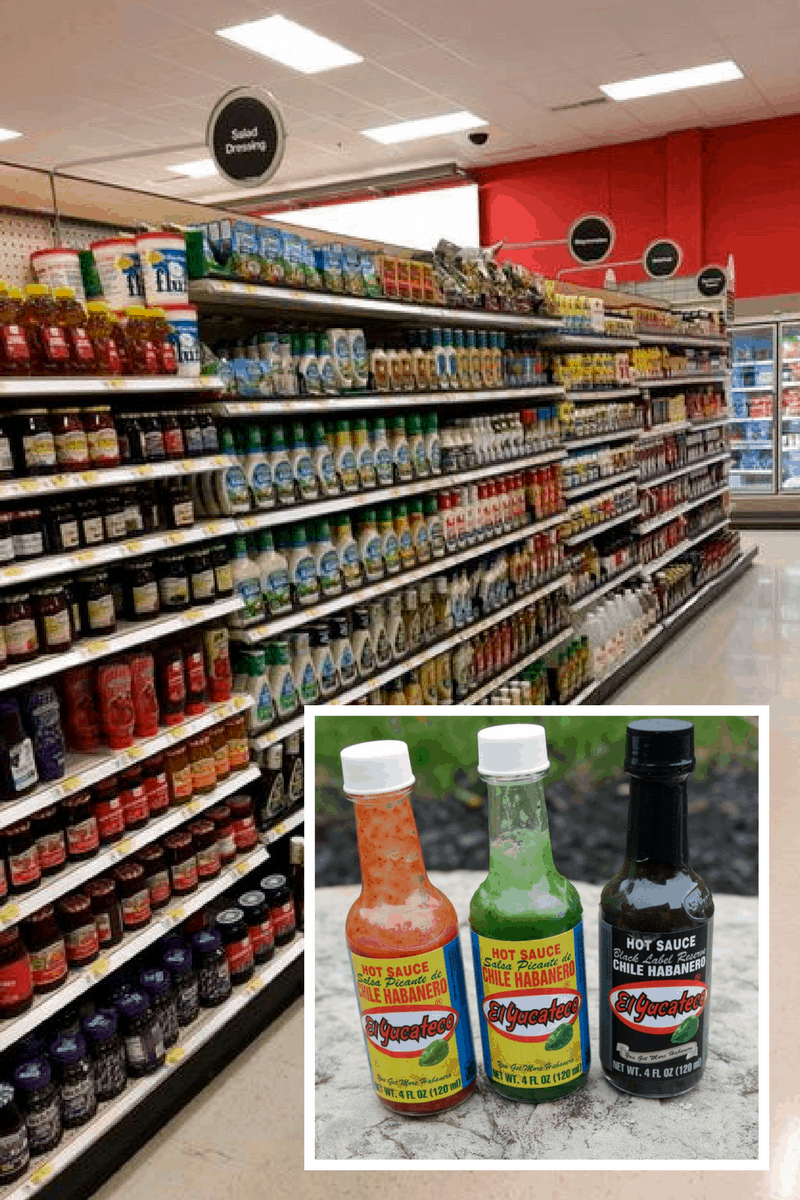 On my last trip to Target, I was able to stock up on all my El Yucateco® Hot sauce varieties and the ingredients for my Ragin' Spicy Crab Balls. Be sure to enter the sweepstakes today and print your coupon at home.