Your man popped the big question. Now what? For most brides-to-be this process can be a bit overwhelming, but there is a way to streamline all of our wedding details in one place. Create a wedding website with GoDaddy making it easy for you and your honey, family, friends and invited guests as well. It is a great new trend that is helpful and fun for everyone.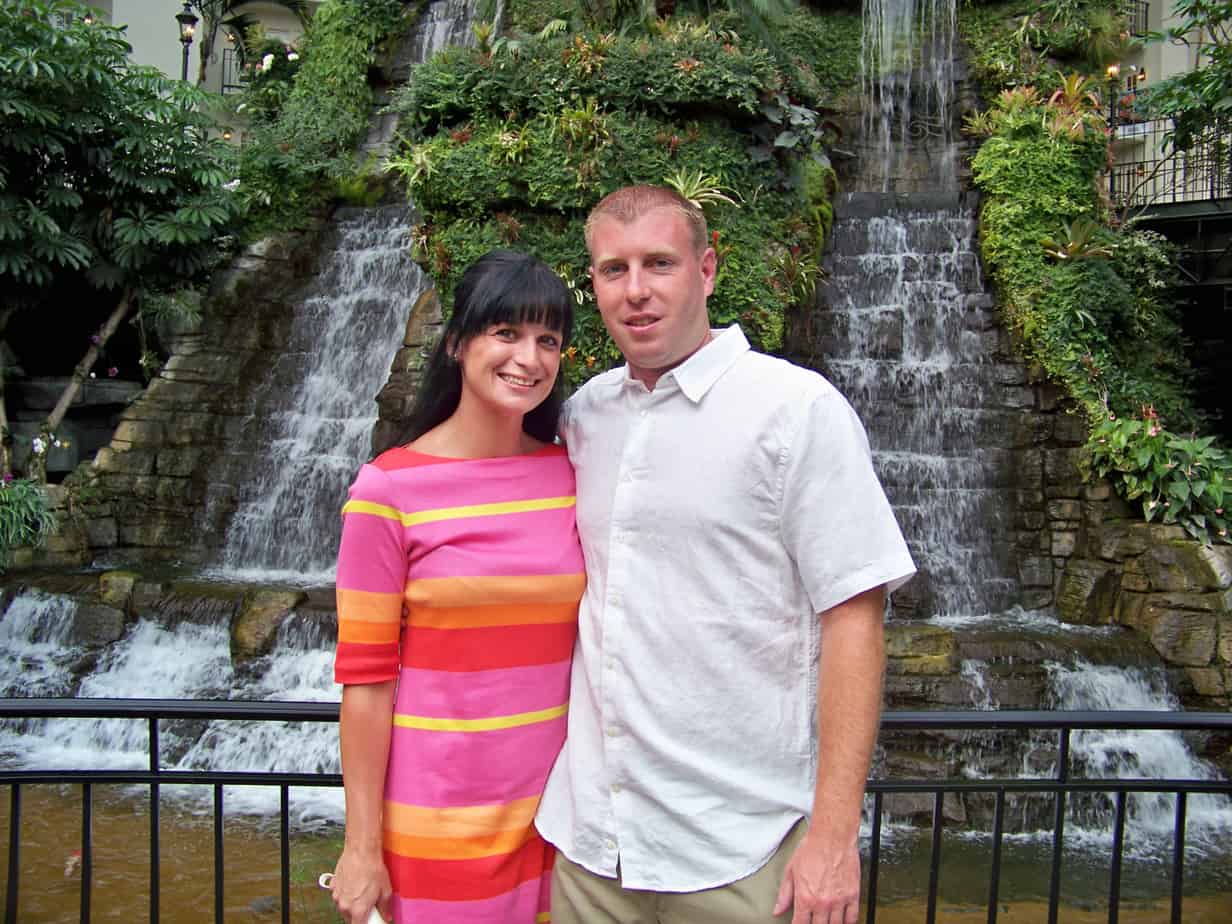 You heard me right- a wedding website powered by GoDaddy and GoCentral. It is possible to create a wedding website in under an hour – without needing years of experience, or a full Saturday to devote to getting a site up and running. It is so easy to use and can be customized anyway you want it to look from modern to classic themes and every color you can imagine to coordinate with your own wedding theme.

GoCentral gives engaged couples an easy way for their guests to find all the wedding info they need conveniently found in one place.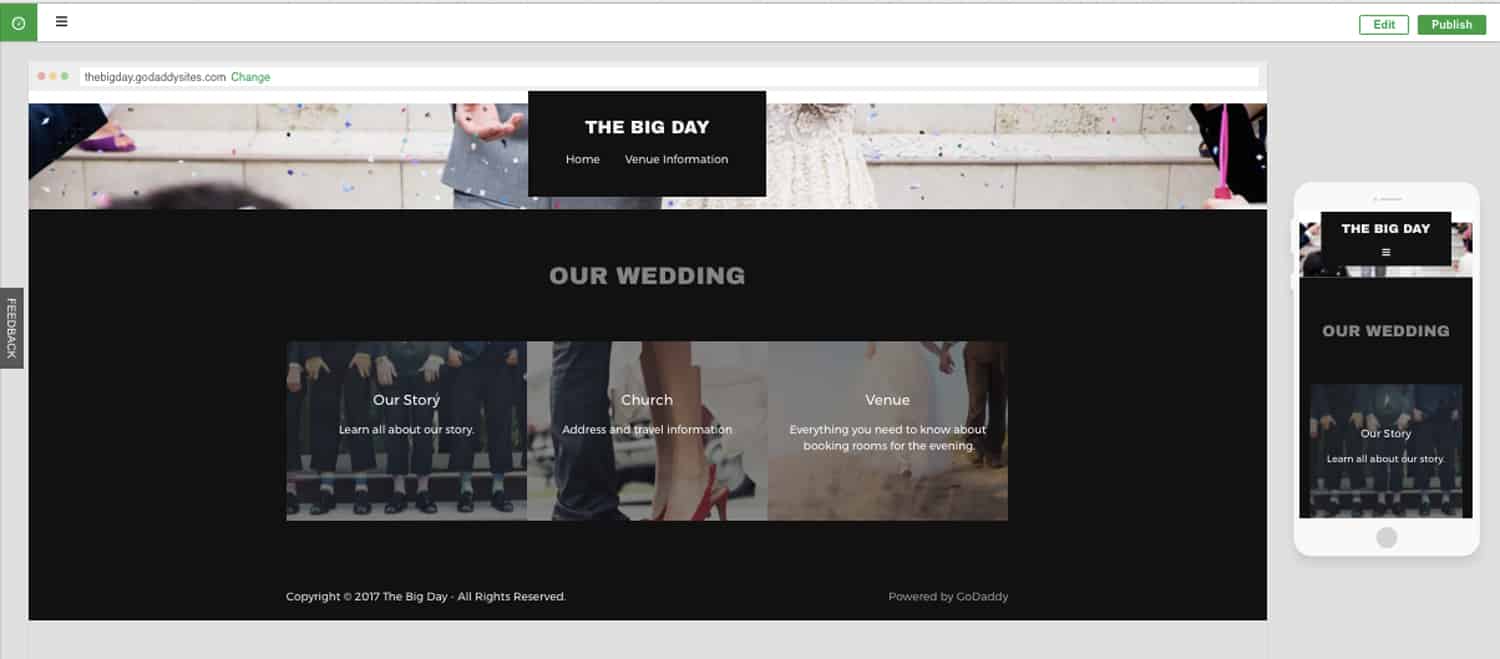 You can add the information about your nuptials, showers and venue information. If I were planning a wedding, once the date was sent, I would send out a Save the Date magnet with your own customized website link on the magnet. This way all of your guests can keep up to date with all of your planning.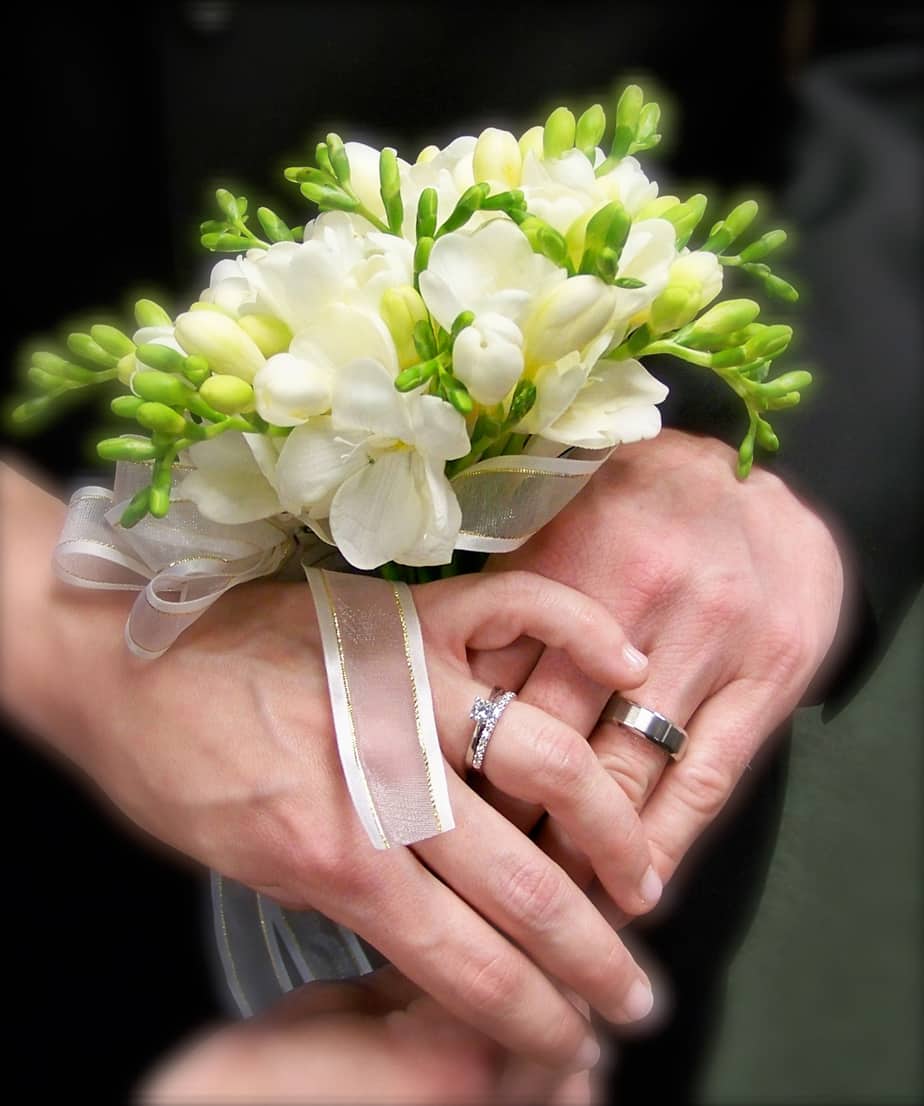 The best part is that this website can be built in less than an hour – no previous website-building experience necessary! – it lets you spend your time planning the wedding- not worrying about letting everyone else know what is going on. I love that you can pick your own site name too – how amazing not only can you have your own hashtag but you can have your own website too.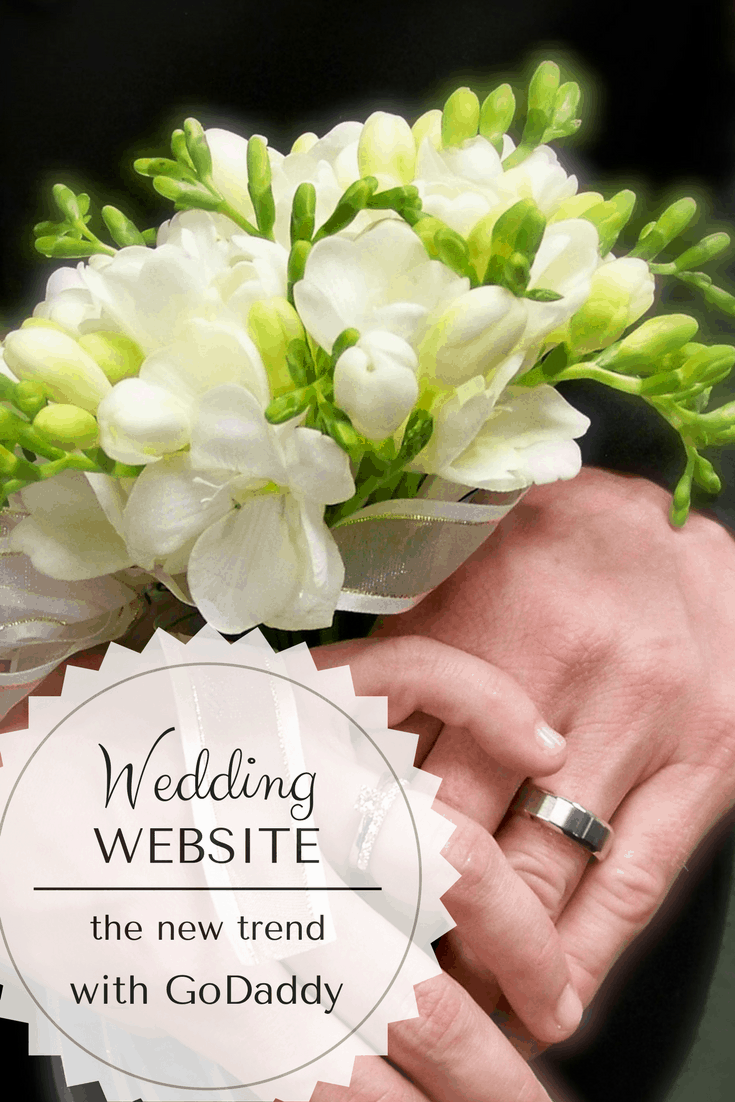 GoCentral has everything your wedding website needs to answer guest's questions leading up to the wedding.
GoCentral contains all the components that make a great wedding website – a contact form to collect RSVPs, maps to help your guests navigate their way to the wedding, a way to showcase all the happy memories you have, plus ways to easily share info on registries, bridal party, and the big day itself. All conveniently located in one place. There have been so many time when I was planning on going to a shower and wondering what colors the bride-to-be liked so that I could have personalized items made for her (by the way the best shower gifts are the personalized ones) Making a website lets all of your loved ones see what you like: colors, flowers and style are all included in your very own website.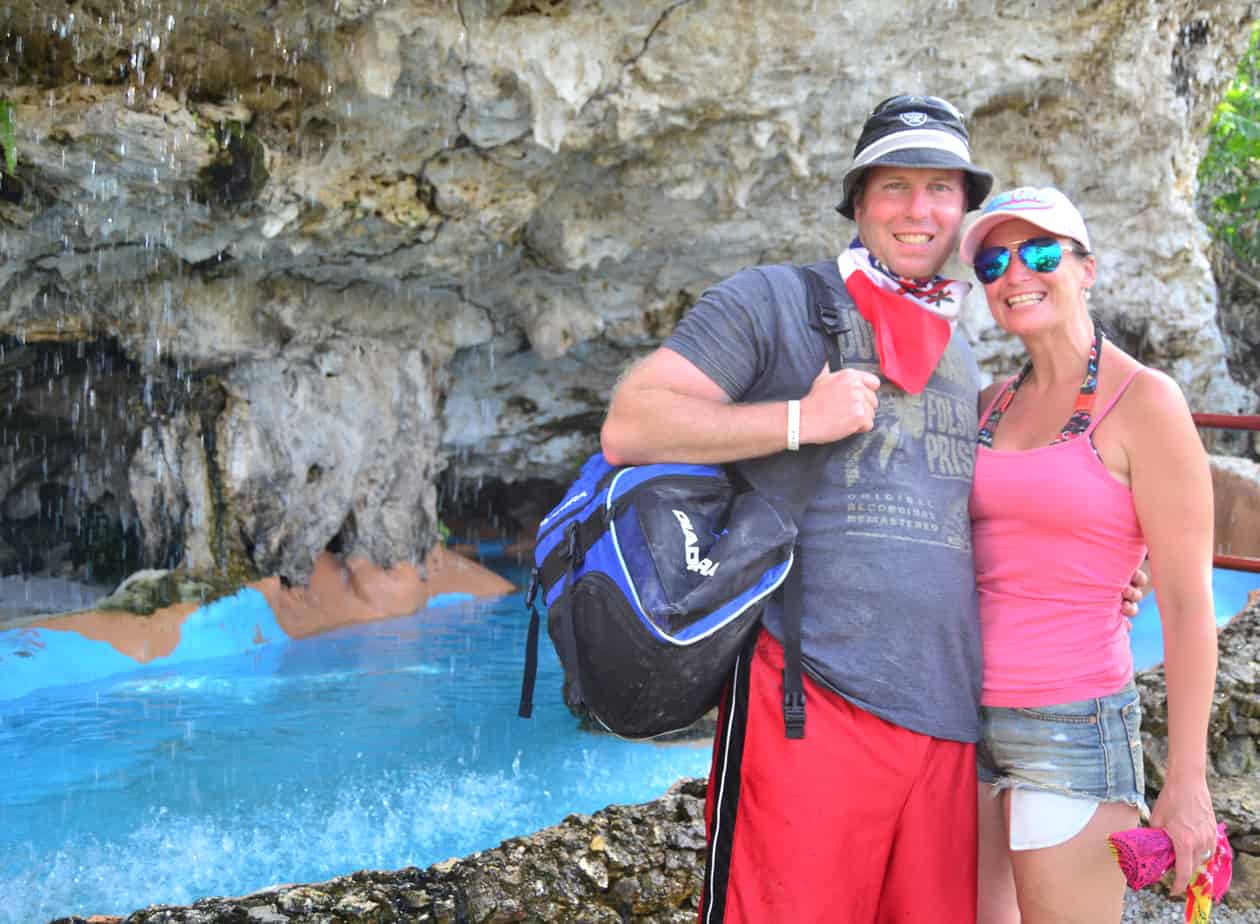 The website can be updated and viewed on mobile, making it easy to keep guests updated up until the moment the ceremony begins. I know I am not the only one who has their phone with them at all times, so now you can update your website while you are on the go.

I really love this new trend of the wedding website with GoDaddy. One of our good friends who are getting married this summer created a website and it is so nice to not only see their love story, but we also got to see all of their engagement photos, reservation information at local hotels for after the reception and quick links for their registries. I loved having this information at my finger tips and I highly recommend that all new brides to create a website- your guests will thank you.
I was selected for this opportunity as a member of CLEVER and the content and opinions expressed here are all my own.