This shop has been compensated by Collective Bias, Inc. and its advertiser. All opinions are mine alone. The following content is intended for readers who are 21 or older. #Chardonnation #NotableHoliday #CollectiveBias
There is nothing that I enjoy more than spending time together with my girlfriends drinking wine and discussing books at our monthly book club. I love reading so much; it is a way to be transported to another time or place.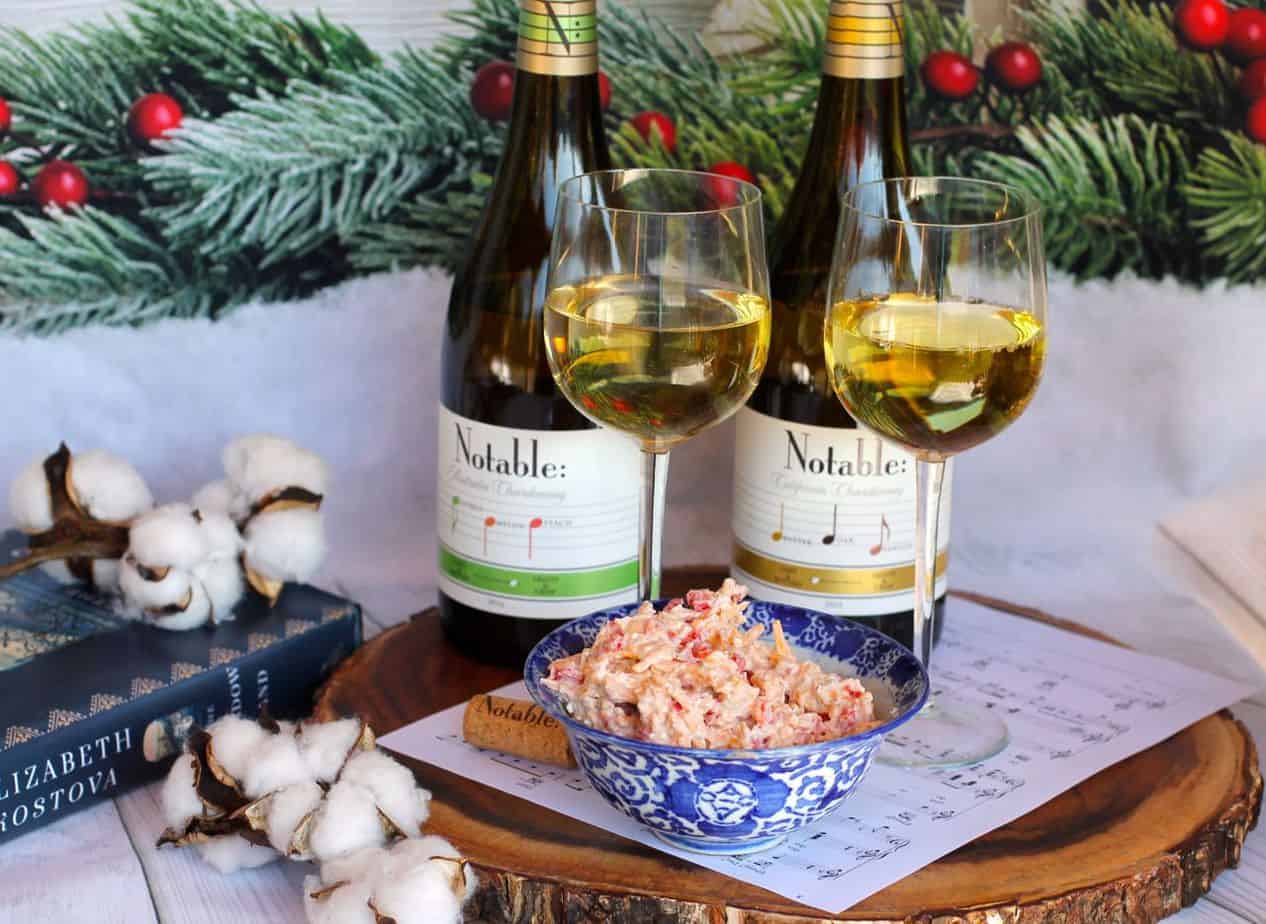 Discussing these books with good friends, great food and awesome wine make it even better. Typically our book club meetings take place every month and whoever is hosting gets to choose the book. I love to have a theme that goes along with the book that we are reading and pair food and wine to add to that theme.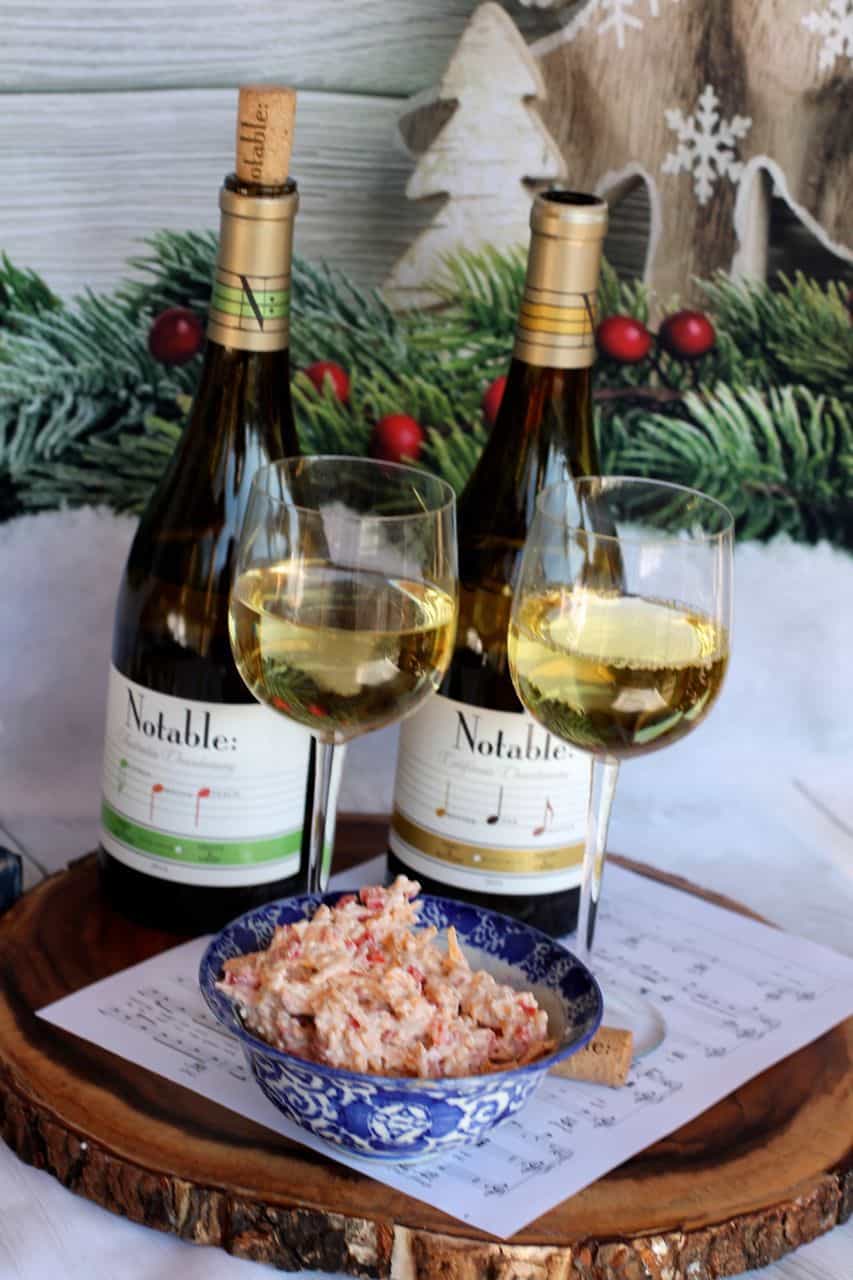 I was so excited that I was able to host our holiday book club because this girl loves the holidays and any time I can decorate and have friends over is a win-win.
My girlfriends enjoy white wine and I picked up Notable: Oaky & Buttery and Notable: Fruity & Crisp Chardonnay at the wine store. I loved how easy Notable was to choose a flavor profile as it is the first wine that highlights its flavor profiles on the front of the bottle to make it less confusing to find something you and your guests might like.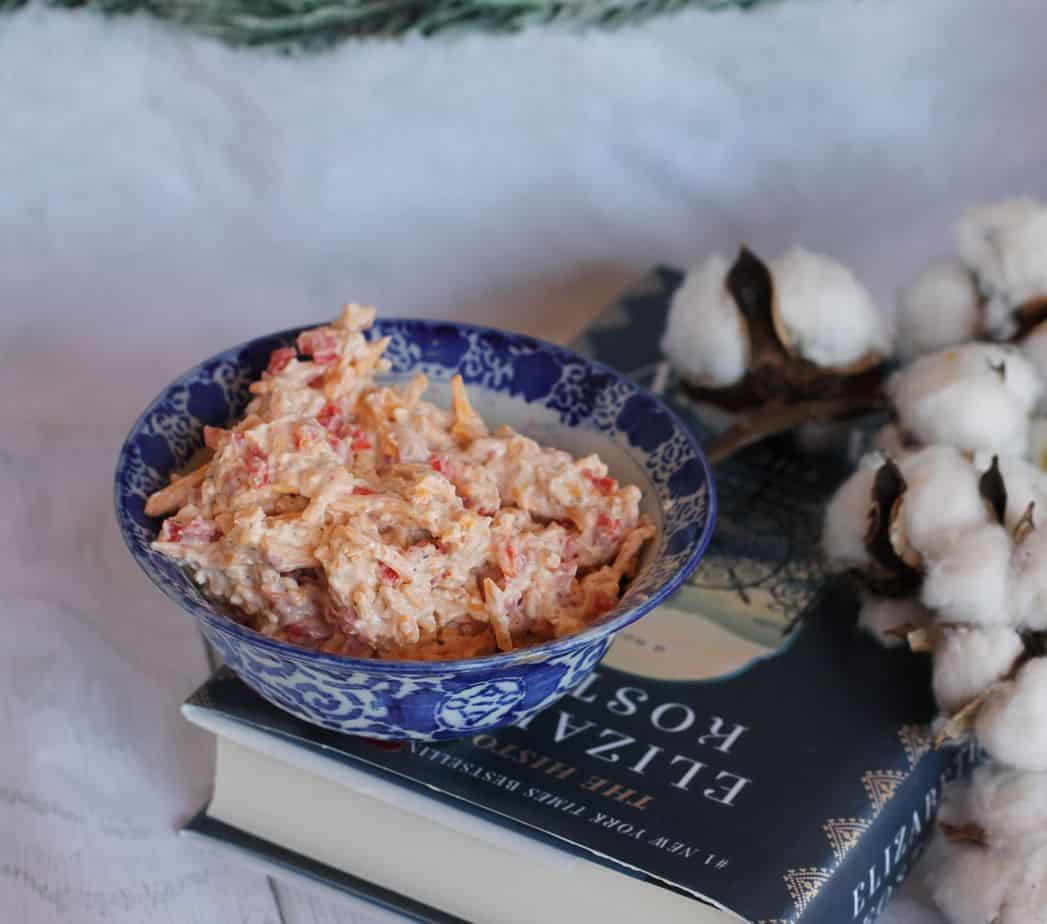 I picked up both varieties so that my guests would have a choice between Notable: Oaky & Buttery which boasts butter, Oak and Vanilla flavors or Notable: Fruity & Crisp Chardonnay that has flavors of Citrus, Melon and Peach. Both Notable wines were delicious paired with my chunky pimento cheese spread served on vegetables or crackers.
I enjoy pimento cheese spread on anything and everything that I know I am a southern girl at heart. This recipe is so easy and can be formed into a ball for an elegant display.
Chunky Pimento Cheese Spread
Ingredients
4 oz cream cheese, room temperature
¼ cup mayonnaise
2 cups cheddar cheese, shredded
1 7 oz jar chopped pimentos, drained
½ teaspoon ground mustard
Salt and pepper to taste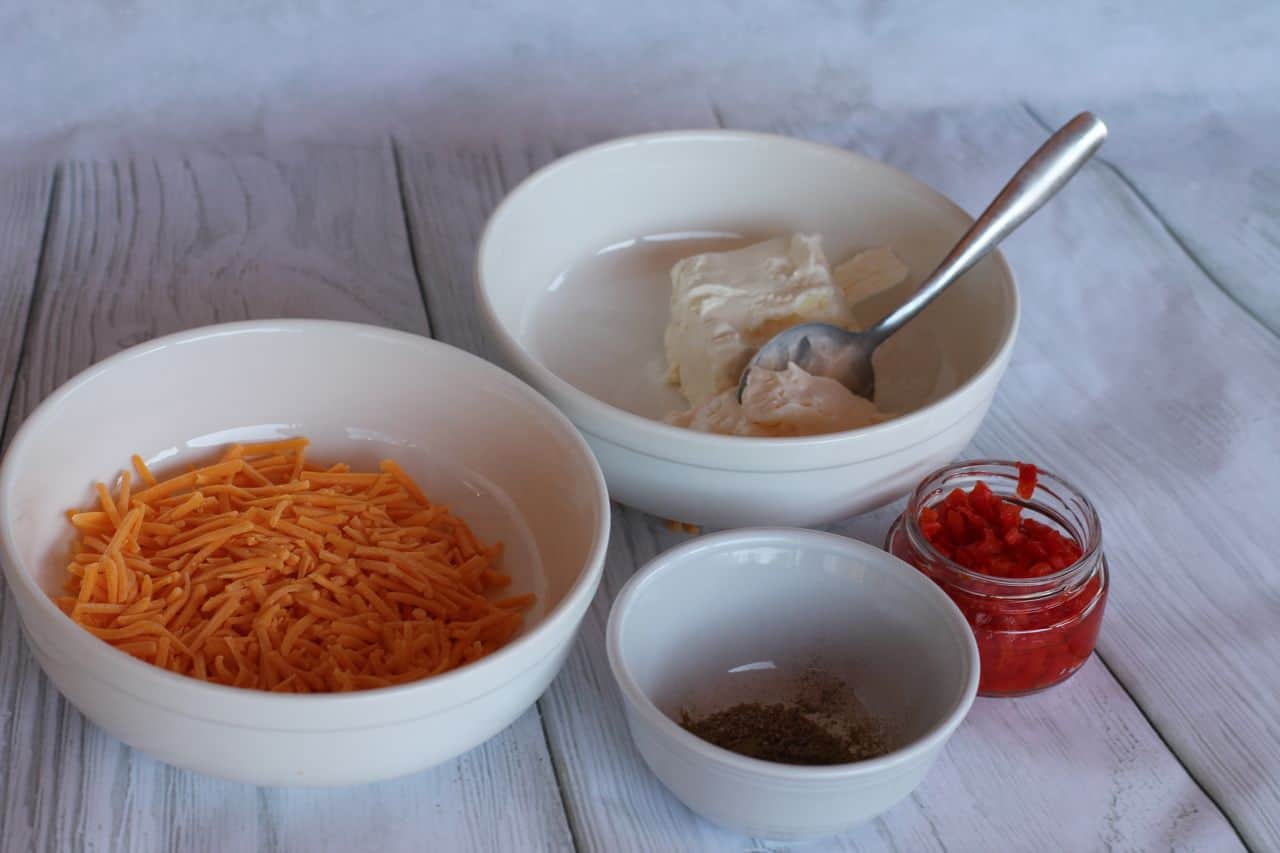 Directions
Combine all ingredients together and mix well.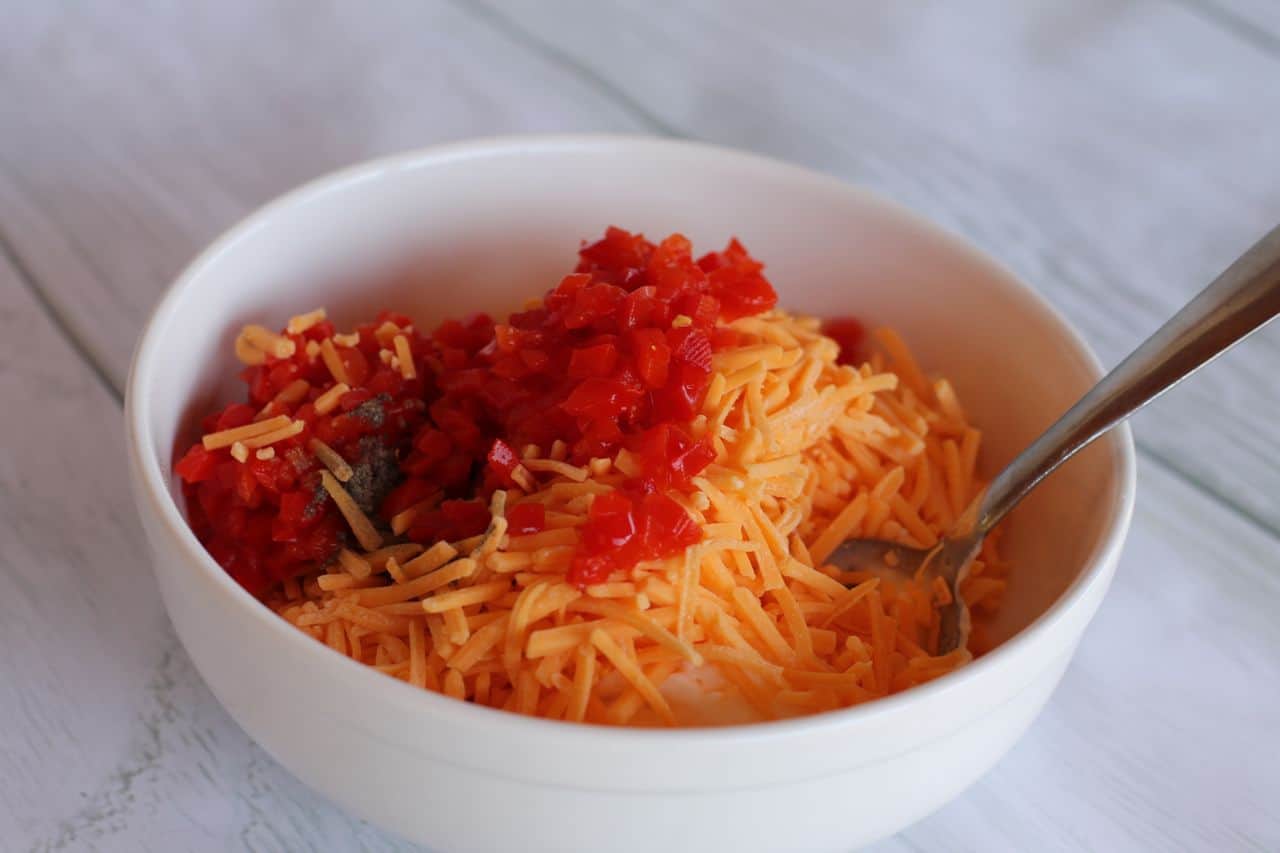 Refrigerate for at least 3 hours (overnight is better)
Spoon into a dish and use a cheese spreader.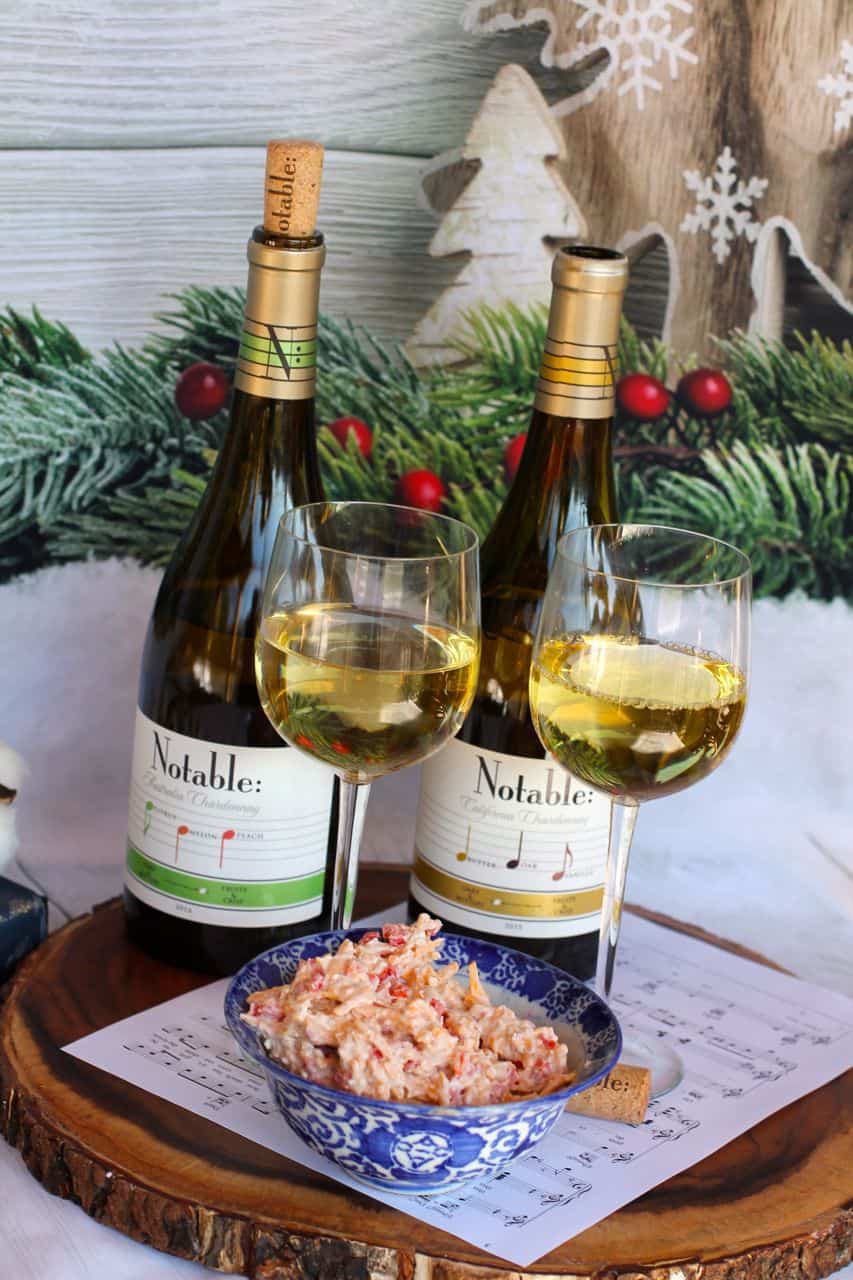 That is it- I keep this Chunky Pimento Cheese Spread on hand all holiday season for any impromptu guests. I loved how well the Notable: Fruity & Crisp Chardonnay paired with this appetizer and with price points at $14.99 per bottle you can't go wrong. These are new products that were launched in March of 2017 that you can find in retailers nationwide. Choosing wine does not have to be difficult. Wines can vary in style, region and taste but by simply following the flavor notes that are elegantly displayed on the Notable: bottle, consumers can feel good in knowing exactly what they are getting in purchasing this wine. Simply follow the flavor notes.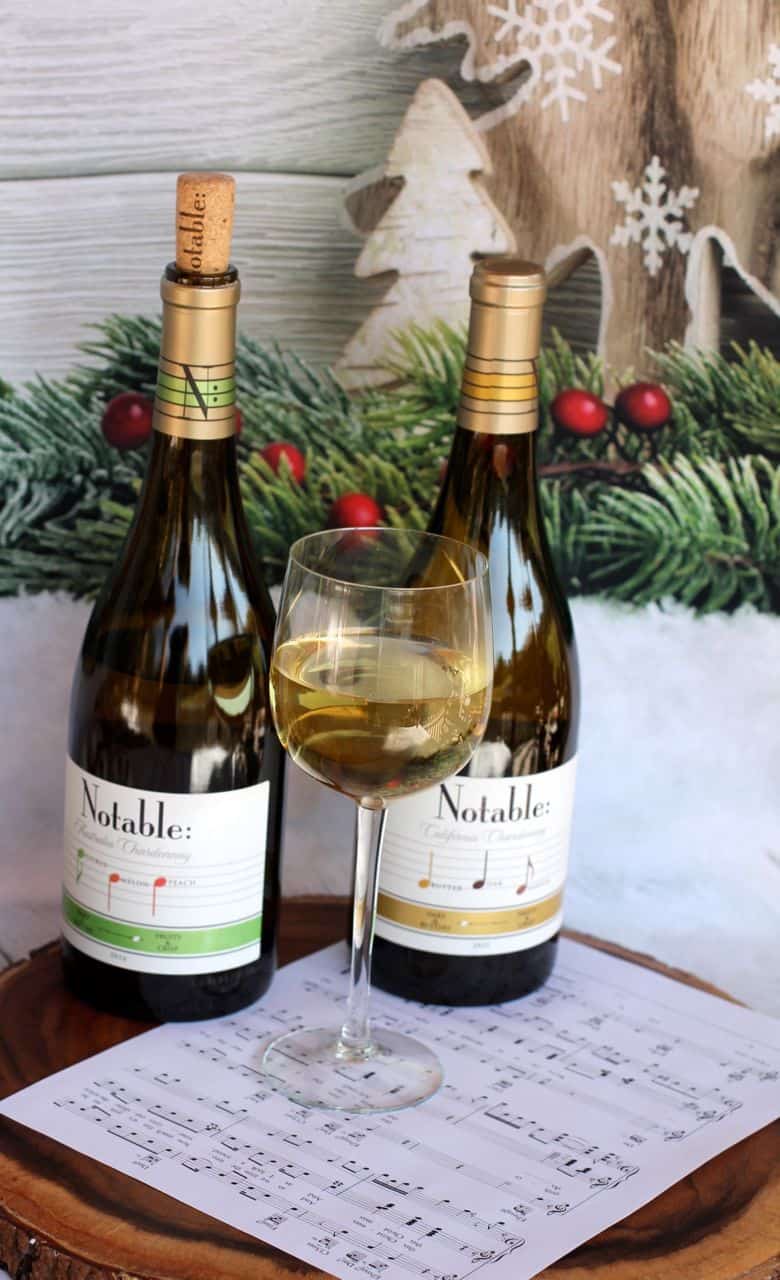 My guests enjoyed trying both varieties of Notable Wines to see which ones they enjoyed more. We had such a good time tasting the wines and food that we almost forgot to talk about our book! Sometimes I secretly think that is what book club is really all about but shhh,… don't tell our husbands!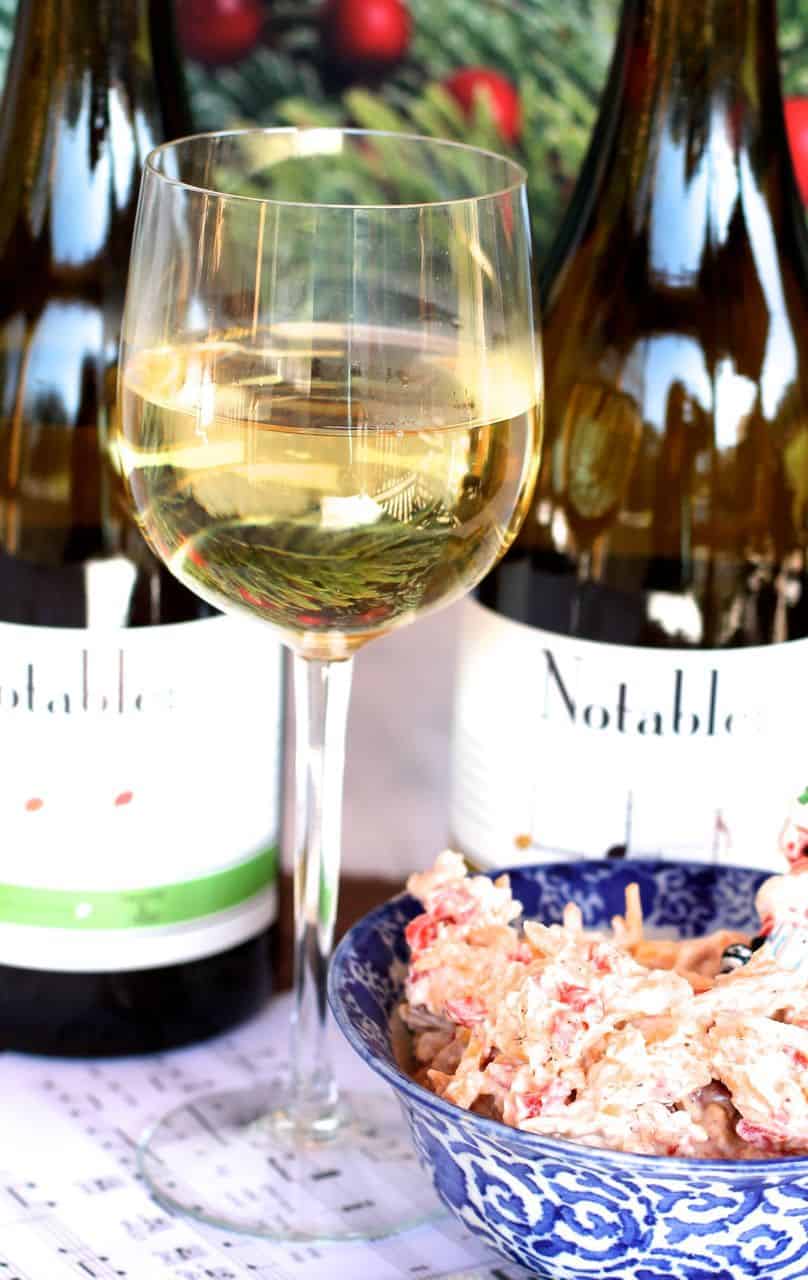 I hope you will look for Notable Wines on your next trip to the wine store this holiday season. They are available in retailers nationwide. You might even want to start a book club so you have a reason to try out different foods and wines. Trust me- we have a blast. Cheers!