This is a sponsored post on behalf of Walmart. All opinions are my own and yours may differ.
'Tis the season of gifting and I cannot be any more excited because this girl loves Christmas! This is my most favorite time of year from the cookies and decorations to cards and gifts. Did I mention the cookies too?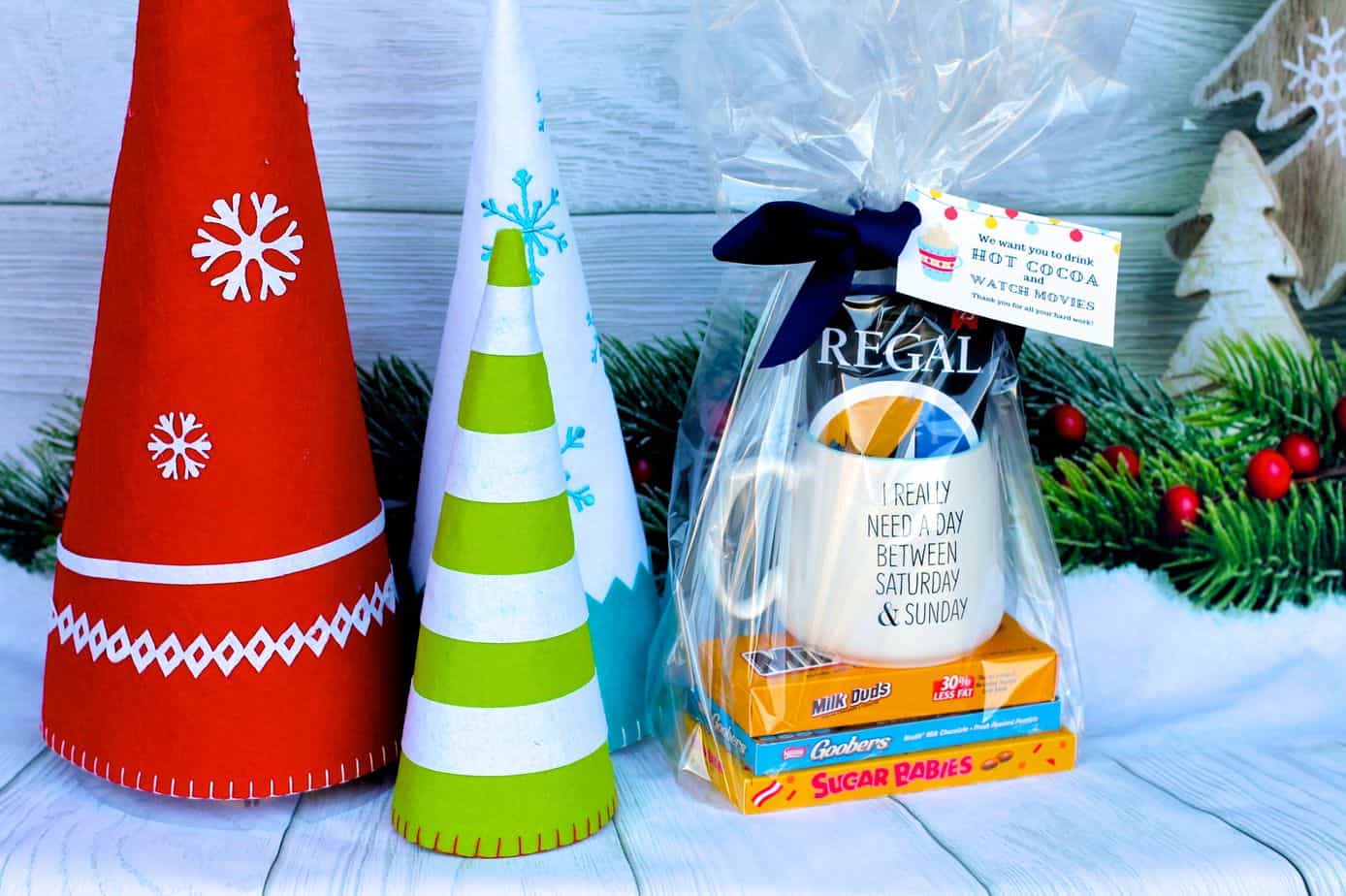 This is the best time of year to thank all the people in your life for everything they do for you and your family. We love to give creative gifts to our children's teachers and bus driver that they will actually use. This year we are giving holiday gift cards that I picked up at Walmart – easy and useful.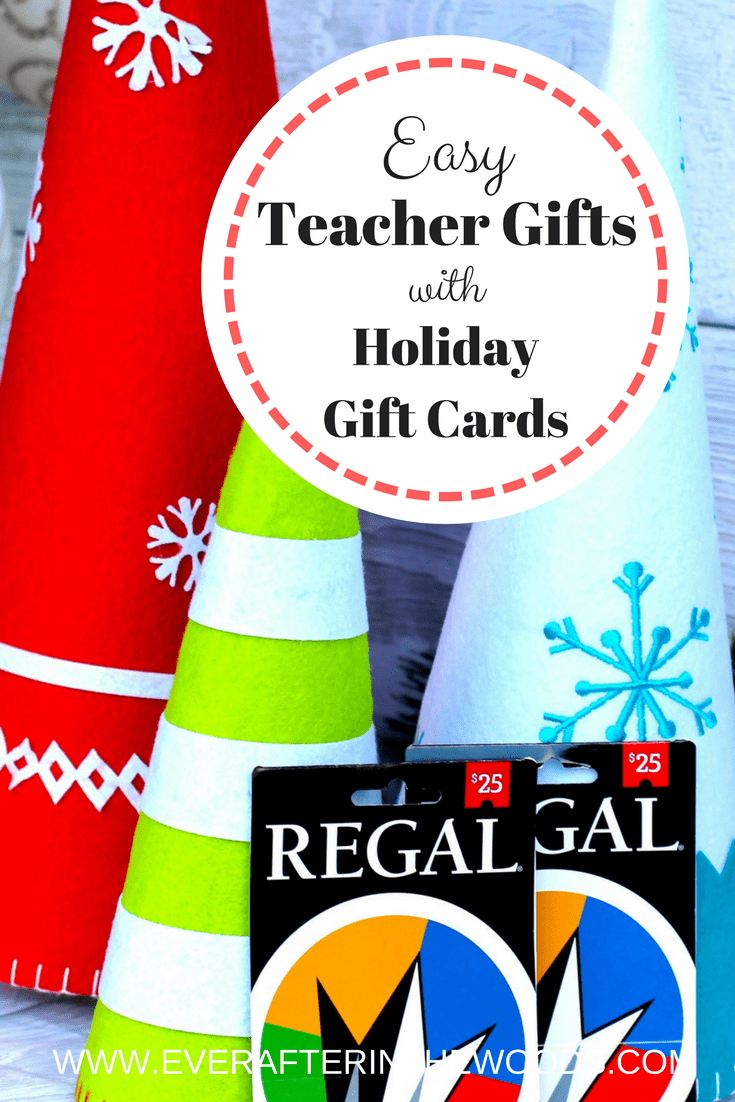 On our last shopping trip to Walmart which let's face it is usually two times a week these days, I noticed their awesome display of gift cards ranging from Apple iTunes and Fandango to Cracker Barrel and Red Robin. There is definitely something for everyone.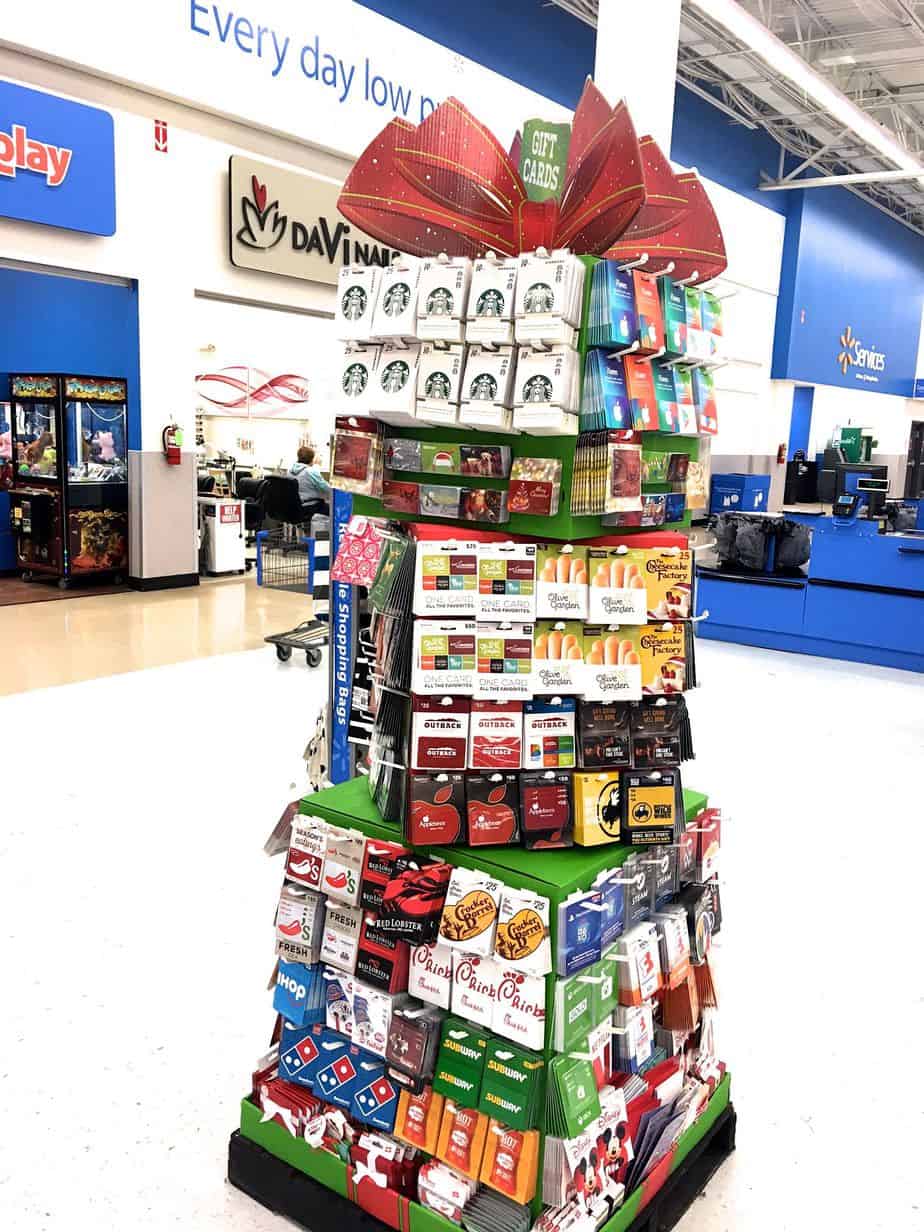 For the kids teachers this year we wanted to do a movie theme gift this year based around the Regal Cinemas $25 gift card which is the perfect amount for two people to go to the movies to relax and unwind.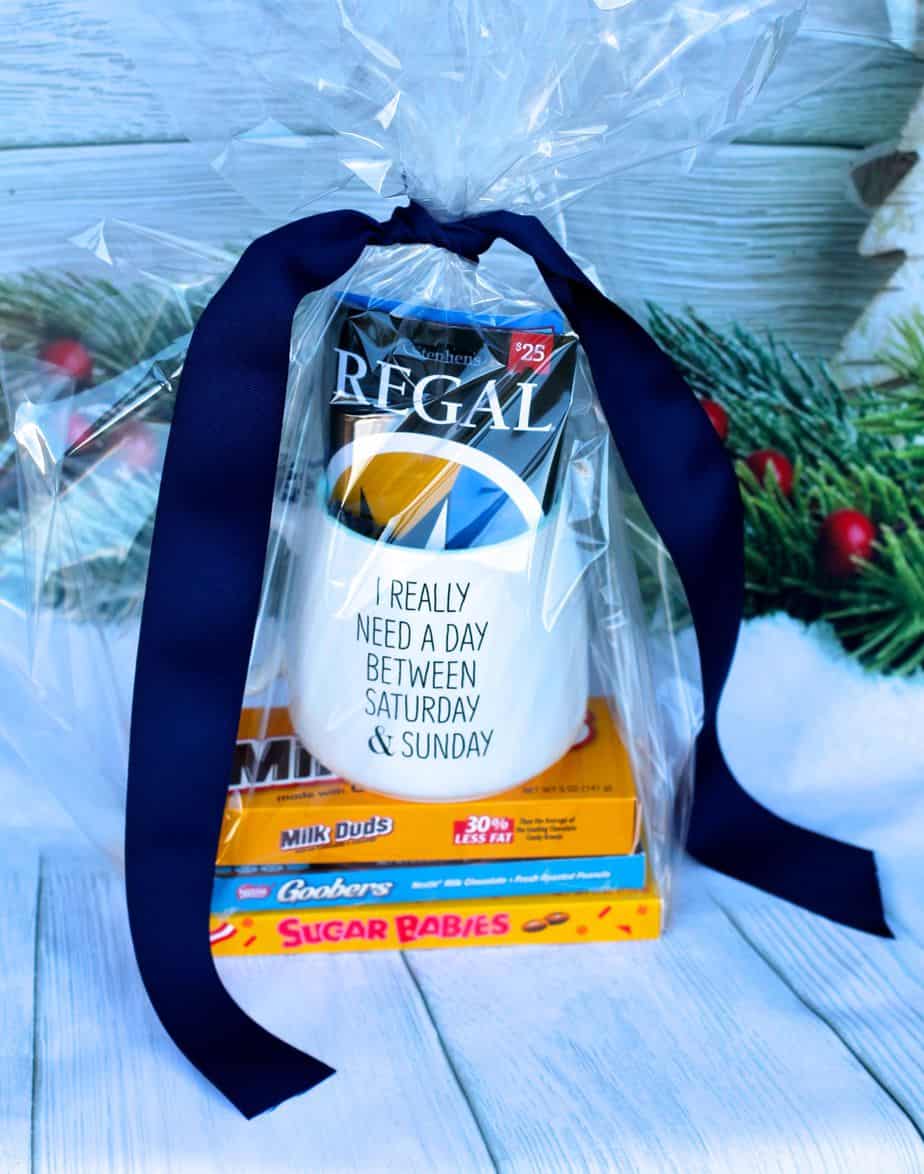 We picked up a few boxes of movie theater candy and wrapped it with a fun mug because everything is better with hot cocoa.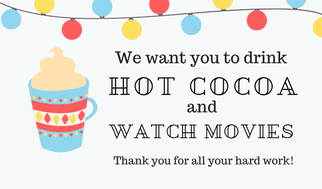 I created this free printable with the saying "We want you to drink hot cocoa and watch movies". Simply download and print on card stock, sign your name and attach it to the gift and you are all set with a thoughtful and useful gift for all the teachers, bus drivers, and coaches that are on your gift list this year. It really is so simple and does not take much time. Plus they look adorable.
Did I mention that I love giving gifts? I made a second printable that reads "Relax.Unwind. It's Movie Time" as well. I can't decide which tag I think looks cuter so they are both available to download.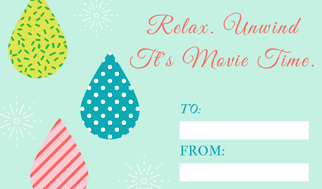 Simply look for the huge display of holiday gift cards on your next trip to Walmart and pick your choices from the dozens of brands offered. It is so helpful not to have to make a million trips all over town.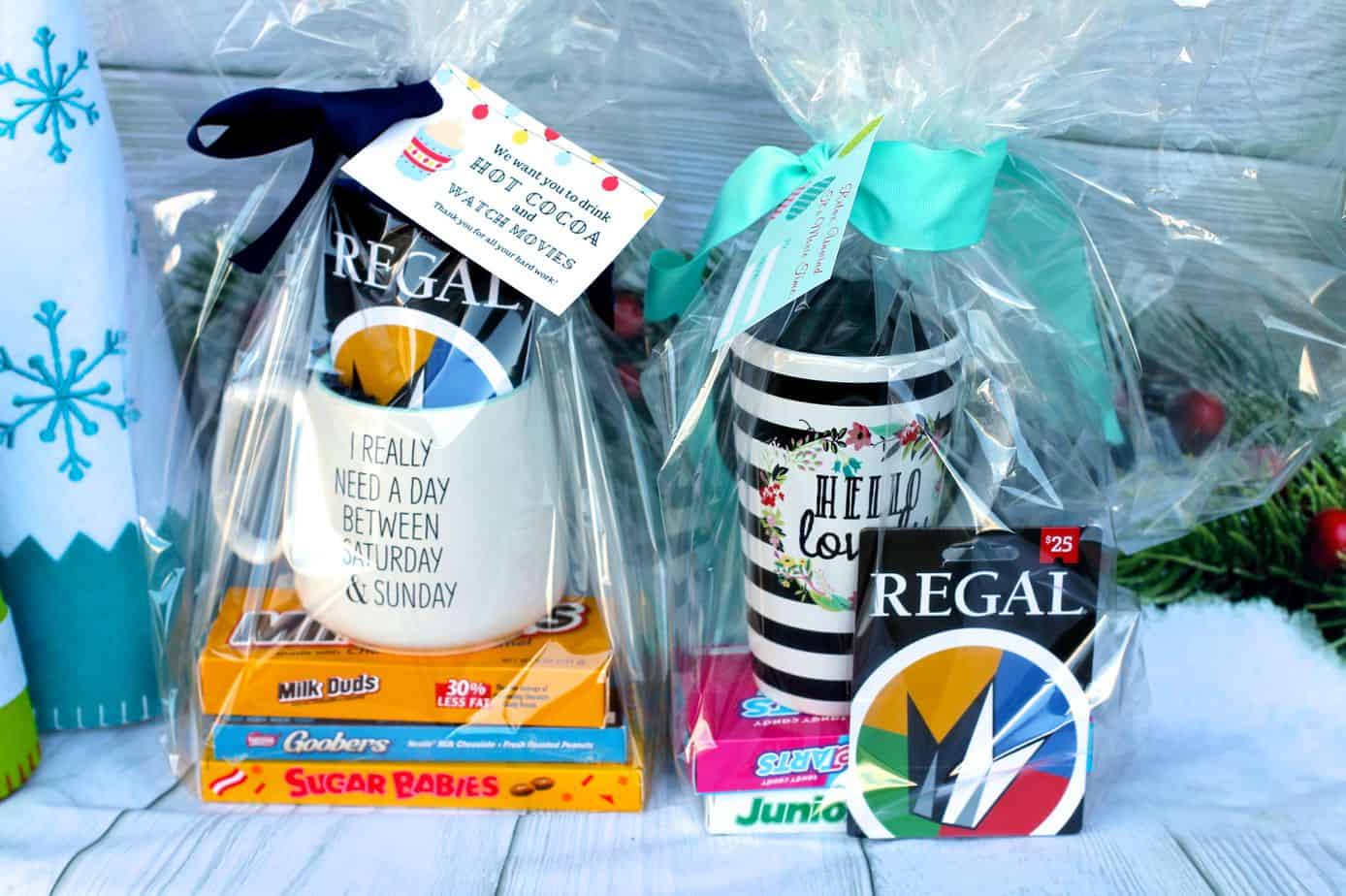 Plus I love how this gift came out. I can't wait to get my holiday gift giving started, it makes me feel good to give all those people a little something to let them know how grateful we are to have them in our children's lives through the year. It really is the little things that make a difference.