I love summer! Especially after this years hard winter, I am especially looking forward to heat, sun, and lazy afternoons with the kids. As a teacher, I use the summer to rejuvenate the mind and soul. Spending time with my children during the summer and there is nothing better than a frosty treat on a hot day.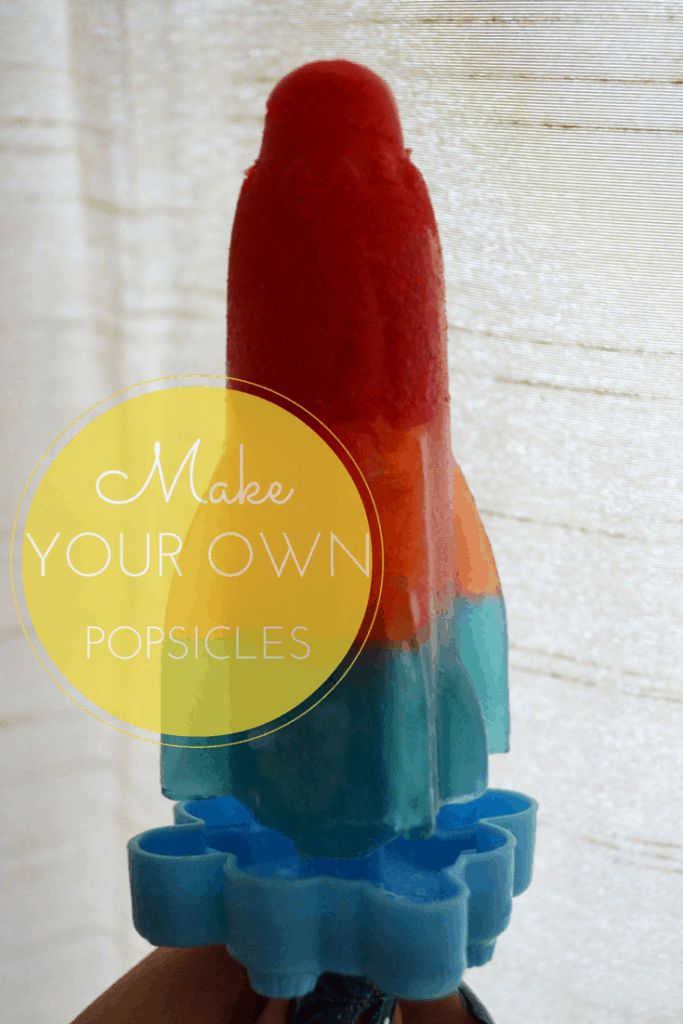 We found these rocket bomb ice pop molds at TJ MAXX one day. I remember enjoying a Rocket Pop or Bomb Pop when I was a kid, so that was my inspiration for my Homemade Red, White and Blue Ice Pop Recipe. In order to get the layered look, you need to soft freeze in between layers, so there is a lot of prep time involved in making this recipe, but it is SO WORTH IT!  I employed the services of my daughter, age 3 to help and she loved every minute of it.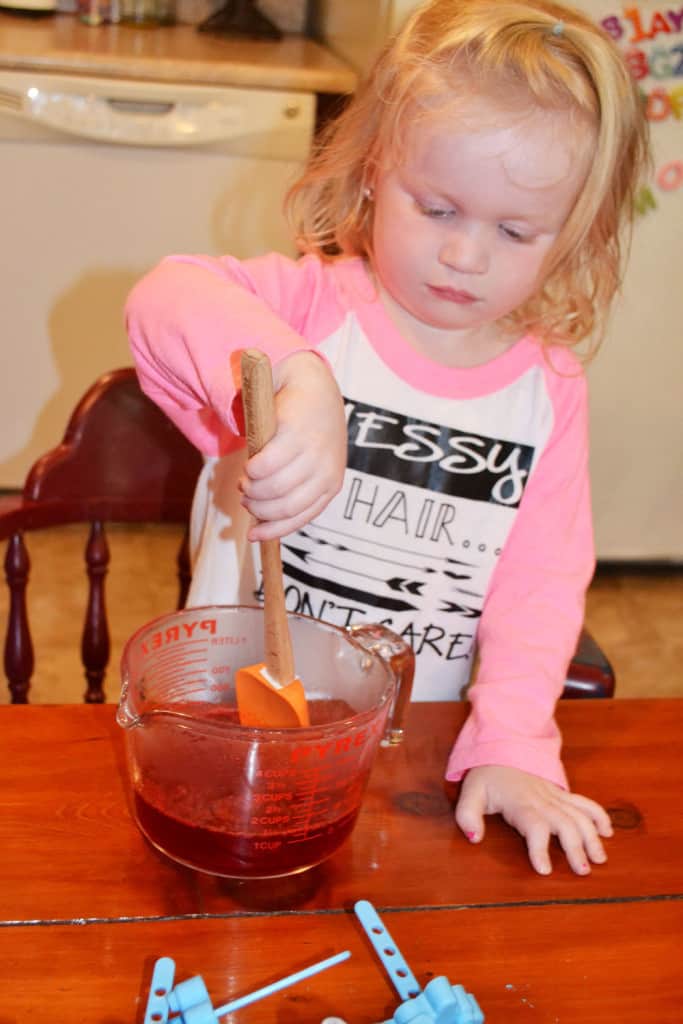 Homemade Red, White and Blue Ice Pop Recipe
Ingredients
Ice Pop Mold

1

pkg Cherry JELL-O

1

pkg Blue Raspberry JELL-O

1

pkg Lemon JELL-O

Water
Instructions
Heat 1 cup of water in the microwave for 2 minutes.

Add 3 Tbsp Cherry JELL-O, mix well.

Pour evenly into each of the 6 ice pop molds.

Put the sticks into the mold.

Freeze for 30 minutes.

Repeat with the Lemon JELL-O.

Repeat with the Blue Raspberry JELL-O.

Freeze for at least 2 hours.

To loosen ice pops from mold, run under warm water until the pop is loosened.