Making ice cream at home has quickly become one of my favorite activities. This is by far the best recipe for making chocolate ice cream at home. I used an ice cream maker with this recipe but you can easily freeze the ice cream base in a 13×9 baking dish. I have found that works just as well but maybe its not as creamy.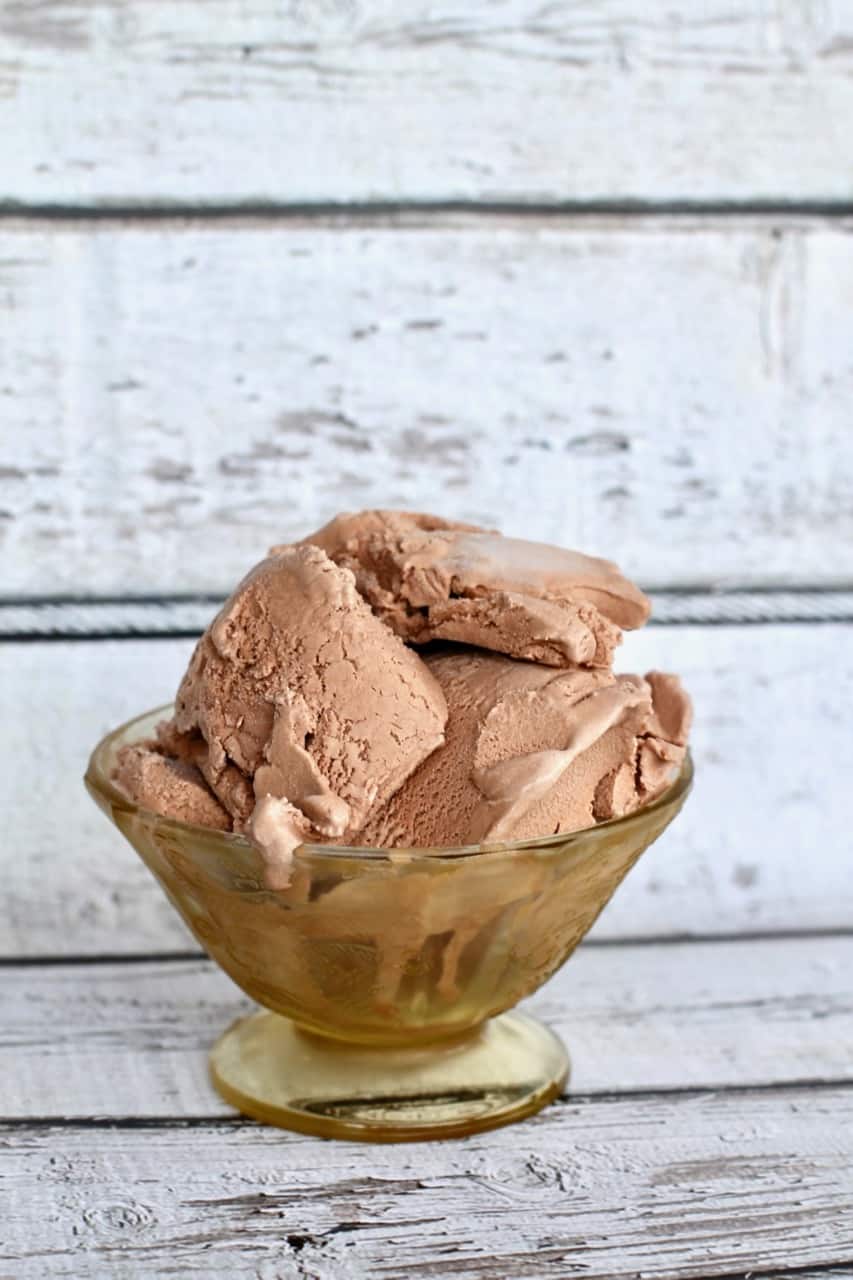 How to Make the Best Homemade Chocolate Ice Cream at Home
My kids love to have ice cream as a dessert so I love to be able to make fresh batches of ice cream for them to enjoy and this way I can control the amount of sugar that is included.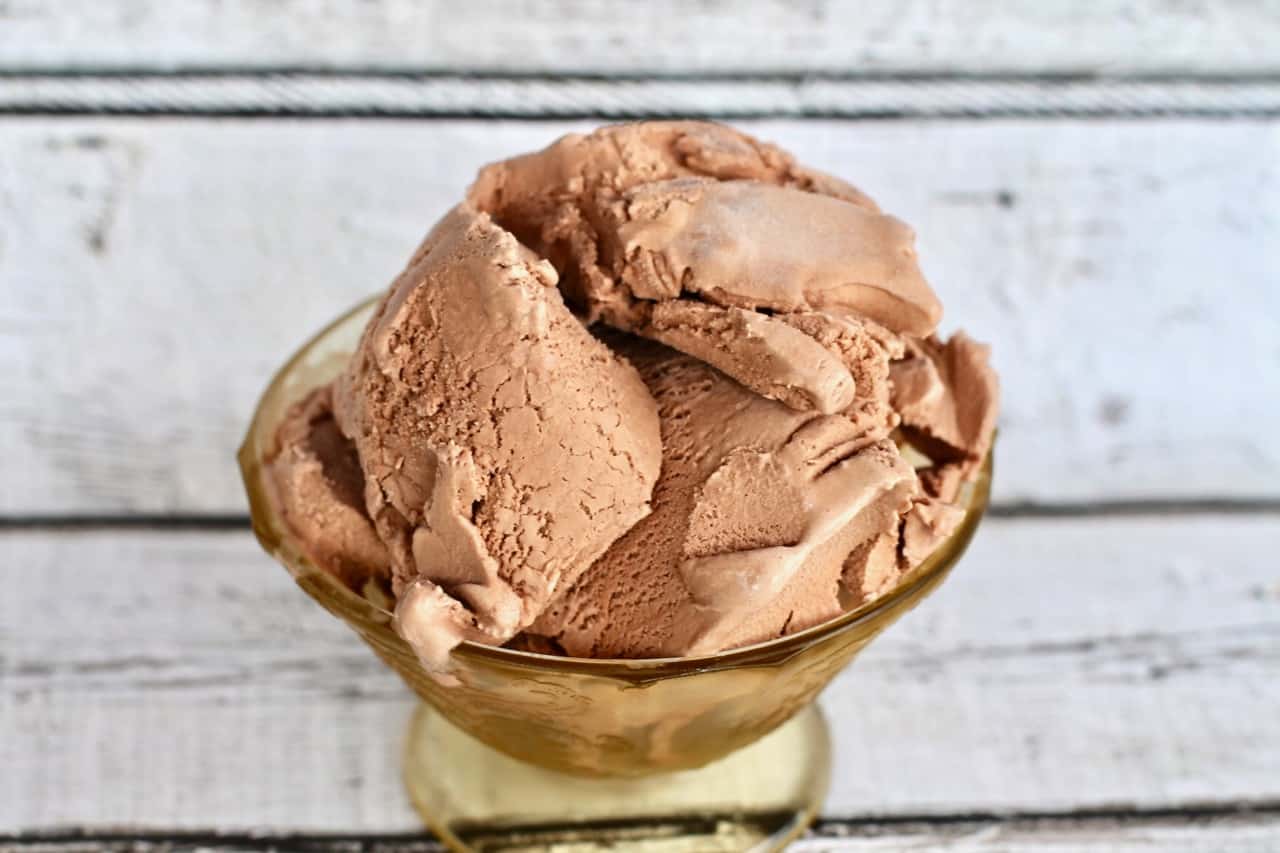 Easy Homemade Chocolate Ice Cream
Ingredients
3/4 cup white sugar
½ cup cocoa powder
1 cup heavy whipping cream
2 cups milk
2 teaspoons vanilla extract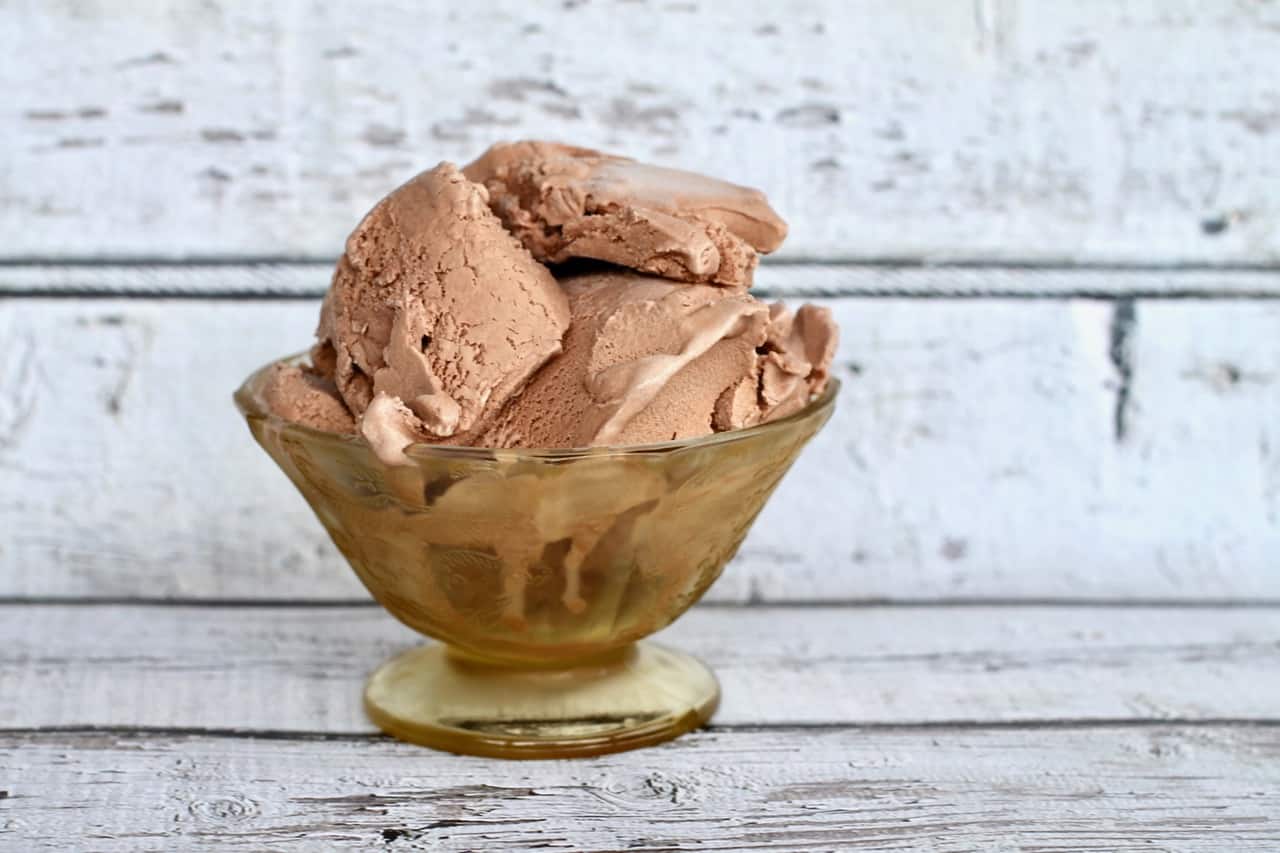 Directions
Stir sugar, cream, and milk into a saucepan over low heat until sugar has dissolved. Remove from heat.
Stir in vanilla extract and chill mix thoroughly – I like to chill mine overnight.
Pour cold ice cream mix into an ice cream maker, turn on the machine, and churn according to manufacturer's directions, 20 to 25 minutes.
Place in freezer to harden 2 to 3 hours.


This recipe does not call for eggs so it is not a custard style chocolate ice cream. It is just creamy and delicious. It has just the right amount of cocoa powder to give a nice chocolate flavor however if you like your chocolate ice cream really chocolaty add in another ¼ cup of cocoa powder. Feel free to combine any mix-ins like cookies, chips, coconut, etc before placing in the freezer to harden.
We always have a tub of fresh ice cream in the freezer! Have a look at my mint chocolate chip ice cream recipe too if you like a minty ice cream.
Happy Baking!