Ice cream is one of those treats that nearly everyone loves. And while there are some wonderful brands and flavors of ice cream on the market – none of them can compare to the deliciousness of homemade ice cream.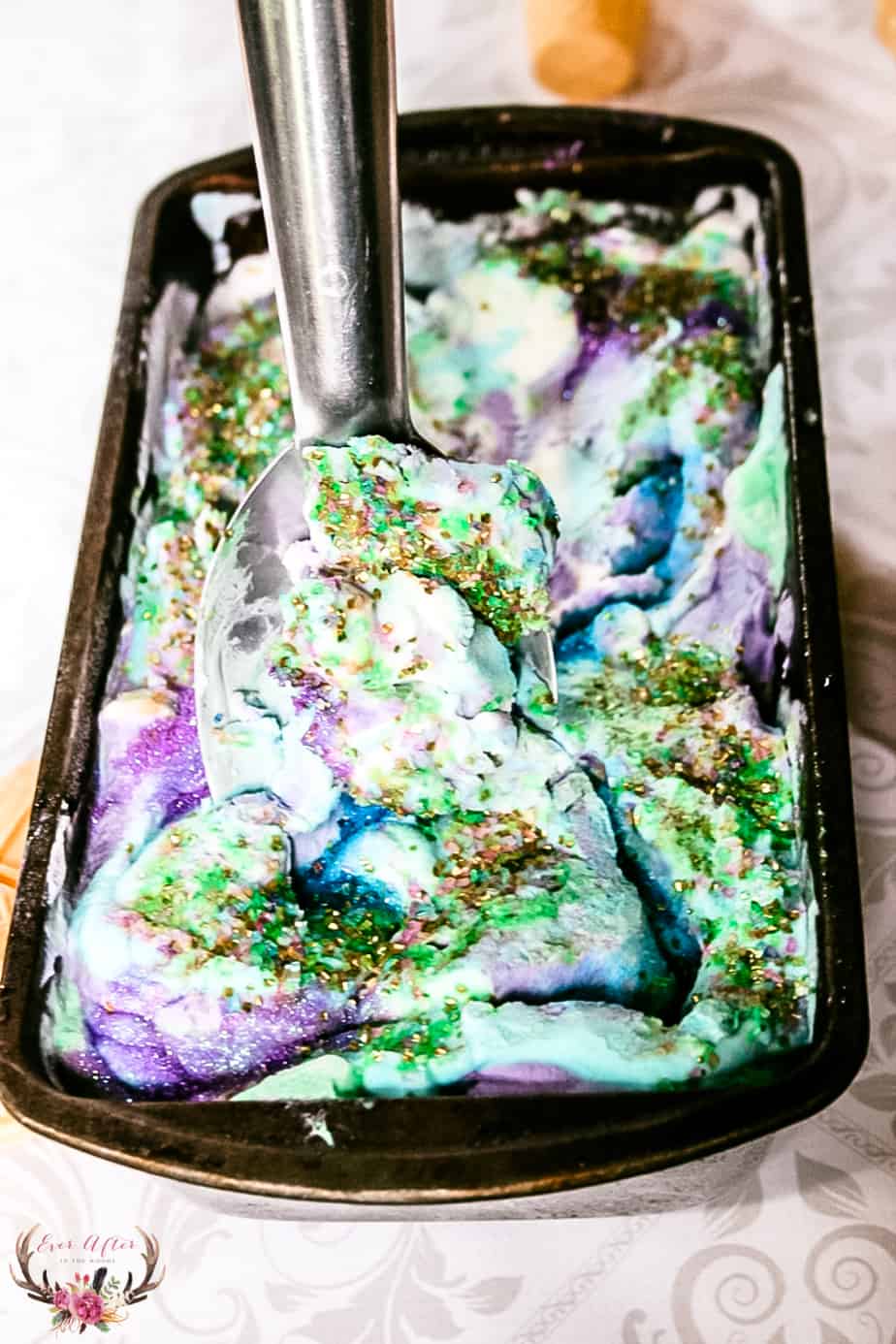 Even if you've never made ice cream before, you are sure to find some recipes here that you can't wait to try. And even if you don't have an ice cream maker – no worries. There are several recipes here that require no churning at all. Simply mix the ingredients and put them in the freezer!
Homemade Ice Cream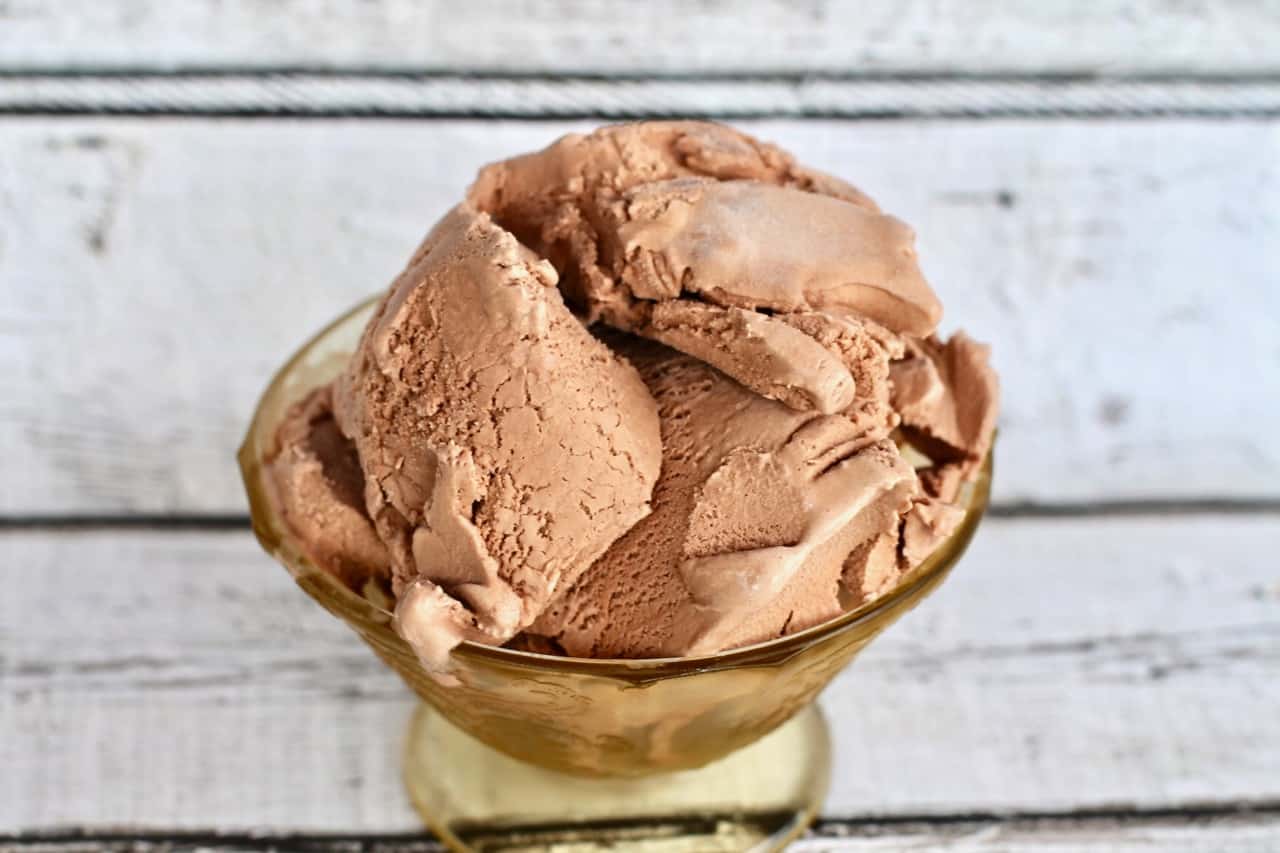 This collection of homemade ice cream recipes includes a wide variety of flavors so you're sure to find something you'll enjoy serving to everyone you love. There are even some recipes here perfect for vegans or people dedicated to eating a healthy diet. But if you are after the ultimate decadent ice cream dessert, you'll find that, too. Some of my favorites our Mermaid Ice Cream and Chocolate Ice Cream but we can't wait to make and share more!
Be sure and let us know about any ice creams you try so we can share the experience. With ice creams this awesome, the hardest part is waiting for them to freeze!
Homemade Ice Cream You Need in Your Life
1. Homemade Galaxy Ice Cream – Some of This and That
This tasty vanilla ice cream is super simple to make, with looks that are out-of-this-world. The secret is gel food coloring, giving it a bright and beautifully swirled color pallet when you mix it together with your own creative flair. Add some sparkling sprinkles for stars and you have a treat suitable for all kinds of space age celebrations!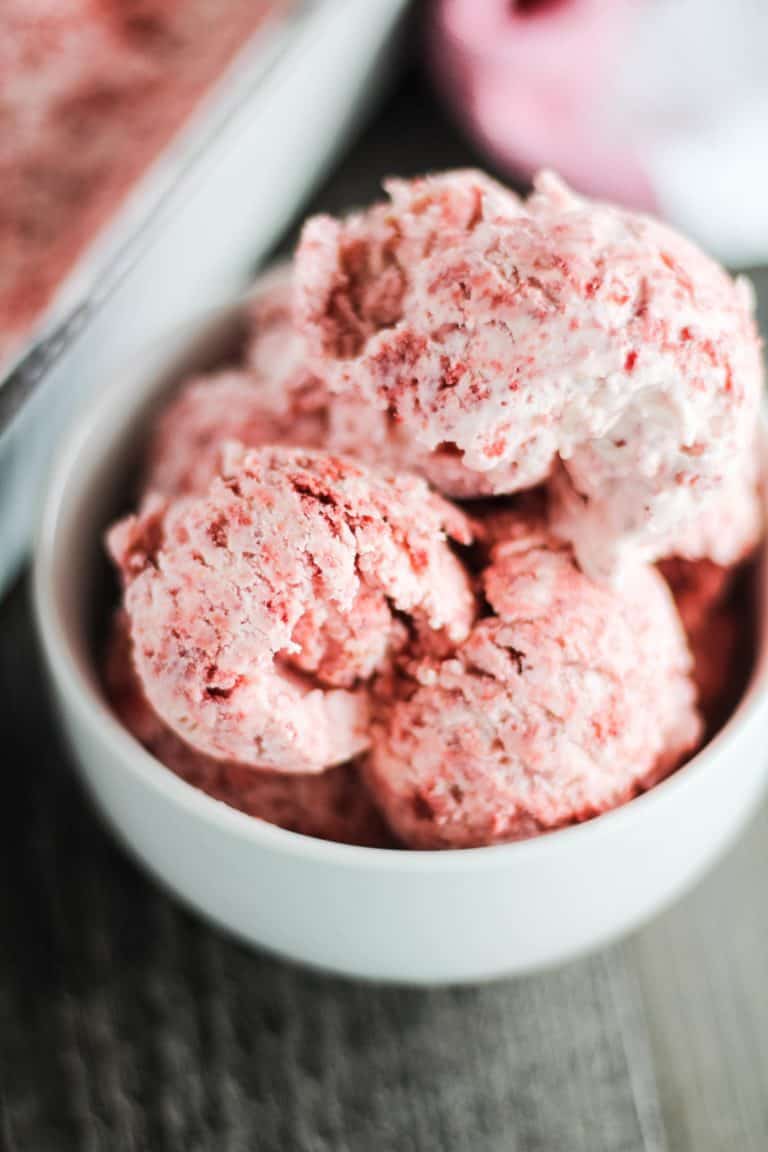 2. No Churn Red Velvet Cake Ice Cream – 4 Sons 'R' Us
When eating cake and ice cream, have you ever waited until the ice cream melted and then mixed the two together to eat it? That was one of my favorite things to do as a kid. This no churn red velvet cake ice cream reminds me that, because you literally mix a cake into your ice cream as you make it. The kid in me can't wait to try this one!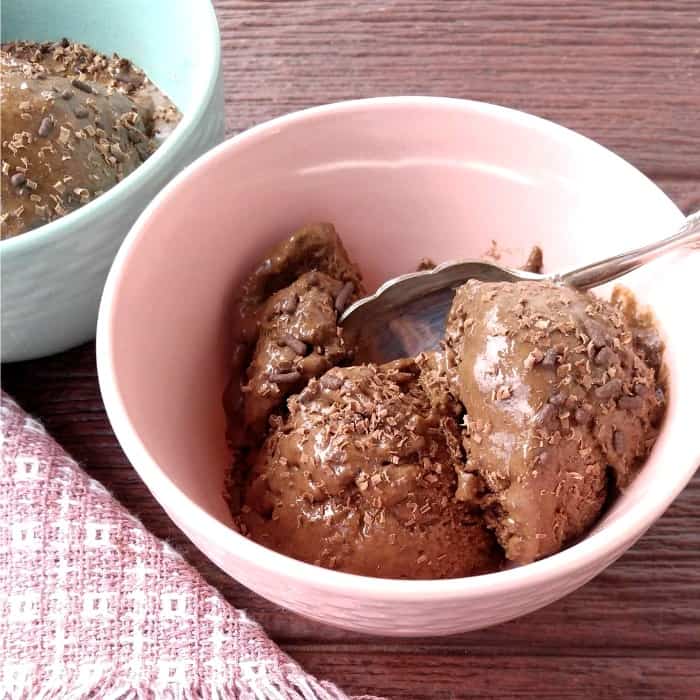 3. Double Dark Chocolate Ice Cream (Dairy Free, Gluten Free, Vegan) – The Gardening Cook
Have you tried ice cream made from frozen bananas? This double dark chocolate ice cream is the perfect opportunity to do just that. 100% vegan, this ice cream lets you enjoy all the frozen chocolate delight that you love, with none of the guilt!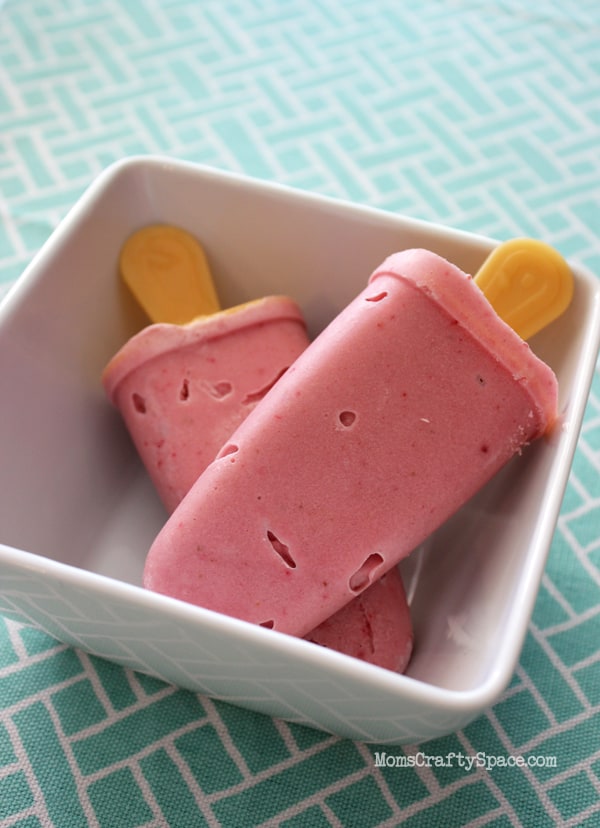 4. All Natural Strawberry Ice Cream Bars – Happiness is Homemade
If you are looking for a tasty, healthy treat for those hot summer days, these strawberry ice cream bars are just what you need. Fruity, creamy, and absolutely refreshing, you'll get all the cool, sweet enjoyment you are craving without compromising your diet!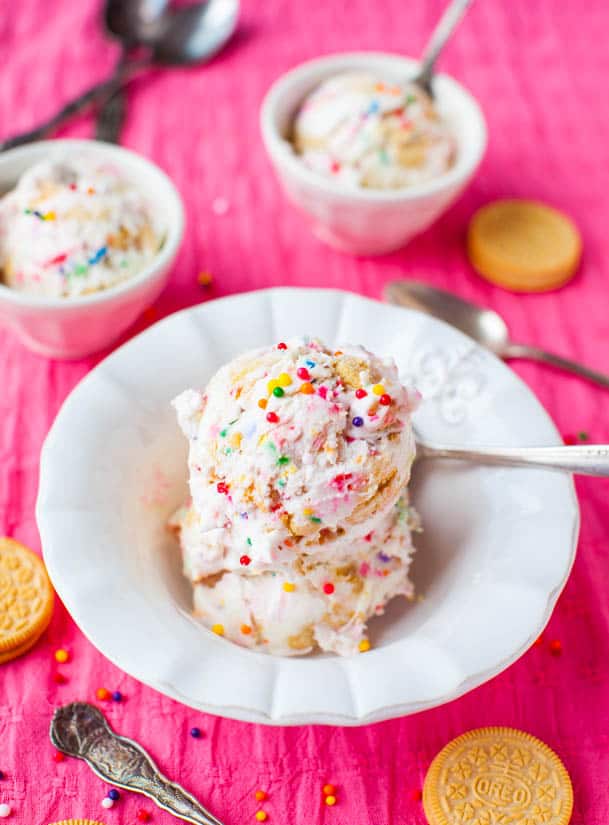 5. No Churn Cake Batter Ice Cream with Golden Oreos – Averie Cooks
If you love Golden Oreos, this no-churn ice cream may just become your new favorite taste treat. Easy to make and decadently delicious, you get your cookies, milk, and sprinkles all mixed together in one mind-blowing frozen dessert!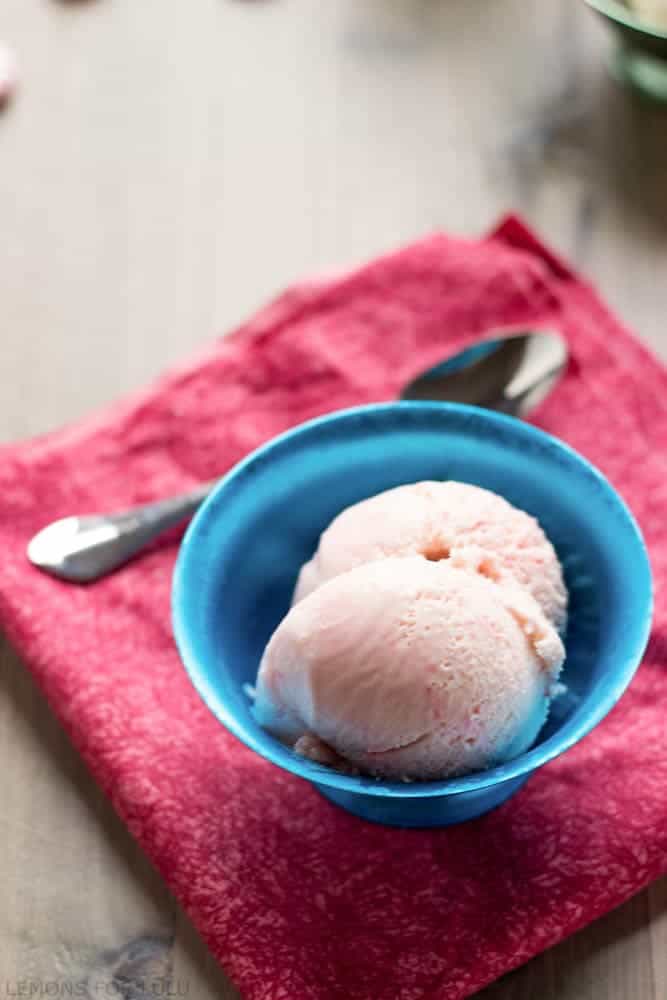 6. Peppermint Ice Cream – Lil Luna
Who says that summertime is the only time you can enjoy ice cream? This peppermint ice cream is creamy, sweet, and perfect for Christmas. When paired with some warm sugar cookies fresh from the oven, you have a Christmas dessert you'll be proud to share with friends and family!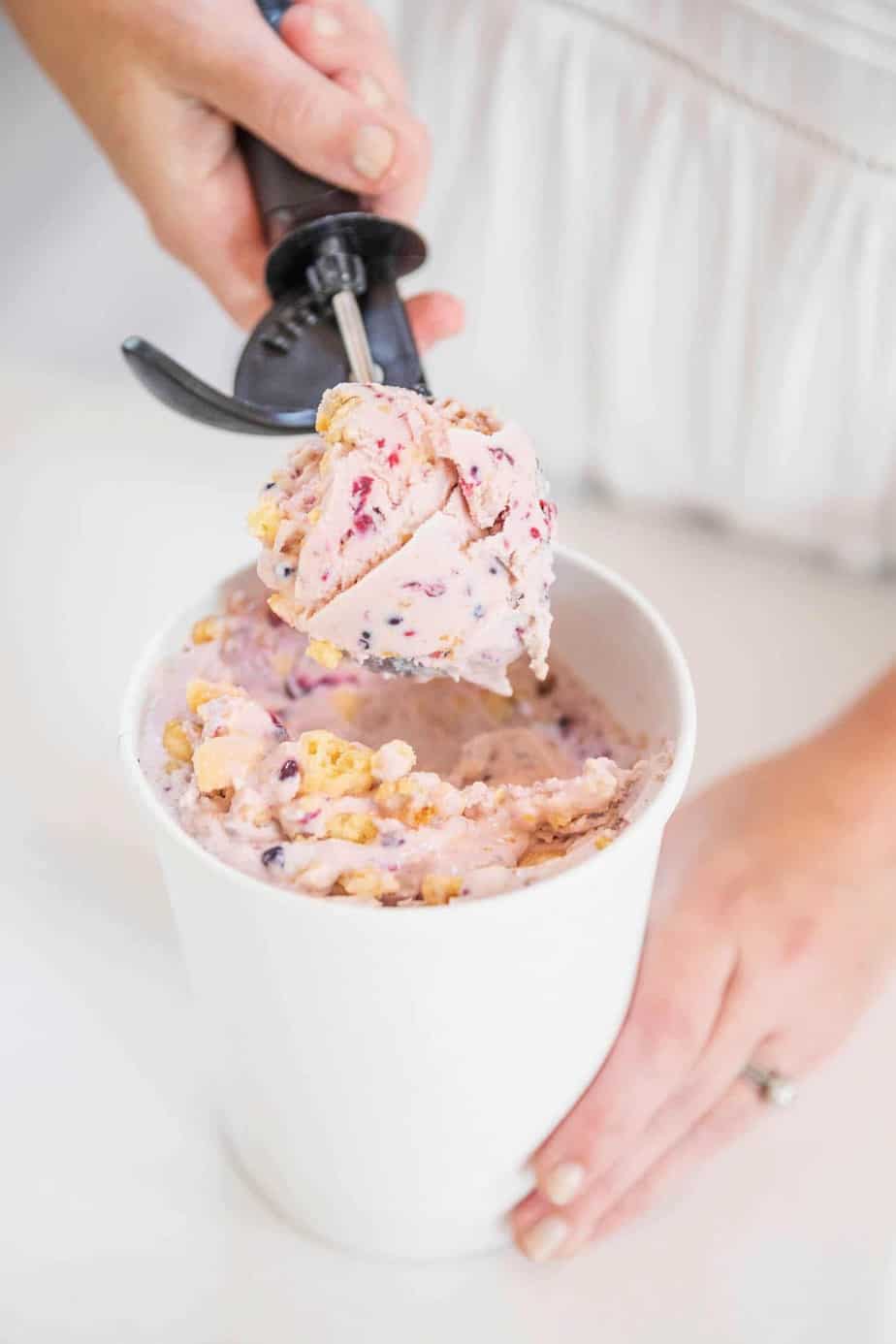 7. Blackberry Cobbler Ice Cream – A Beautiful Mess
If you love blackberry cobbler, this ice cream may just blow your mind. You'll have to do a little baking, and it helps to have an ice cream maker, but the end result is well-worth the work. This ice cream celebrates summer in a big way, so you'll want to be sure to share it with your family and friends!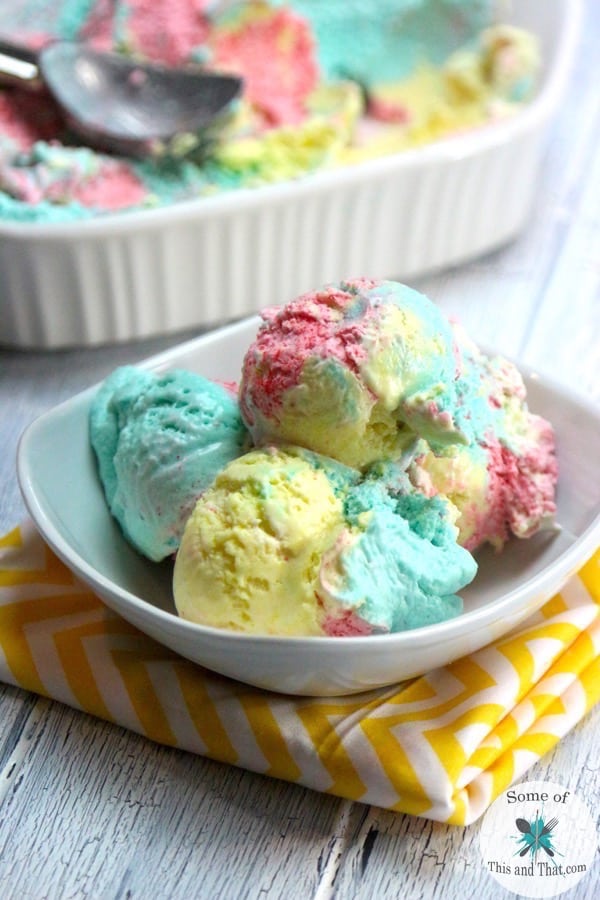 8. Superman Ice Cream Recipe – Some of This and That
Whether you are familiar with classic Superman Ice Cream or not, this homemade version is a delicious treat. Colorful and sweet, this delicious frozen treat combines the flavors of strawberry, lemon, and berry for a flavor sensation you don't want to miss. All that, and you don't even need an ice cream maker!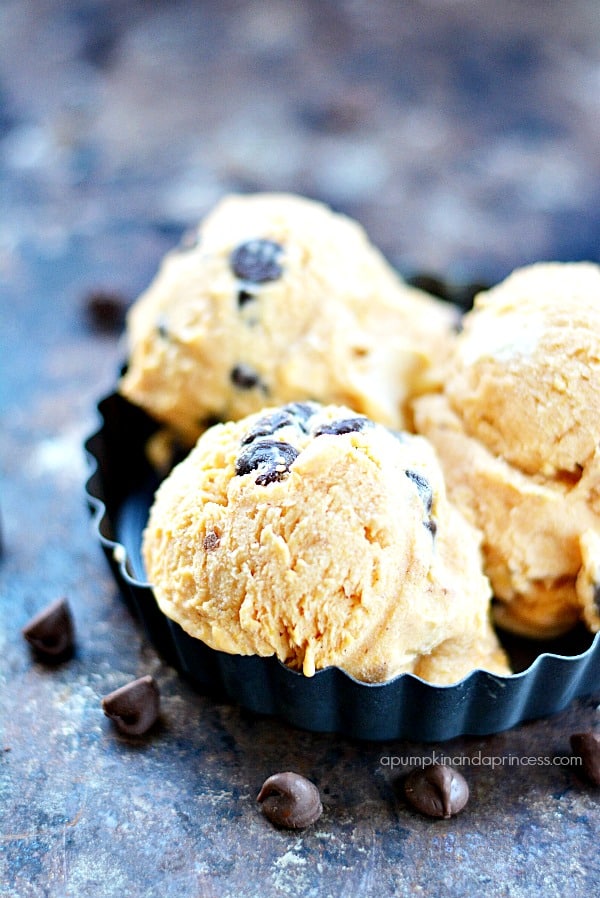 9. Chocolate Chip Pumpkin Ice Cream – A Pumpkin and a Princess
Every year, there comes a point when summer days turn cooler and pumpkin spice EVERYTHING becomes a thing. If you are one of the people who simply love that time of year, you'll want to check out this chocolate chip pumpkin ice cream. After all, the only thing more delicious than pumpkin is when you add some chocolate to it!
10. Paleo Nutella Banana Ice Cream – The Gardening Cook
If you eat a paleo diet and miss things like Nutella and ice cream, you need this recipe in your life. Made with bananas, this sweet and creamy treat is completely welcome in your paleo way of life. After all, a healthy diet needs some yummy treats in it once in a while, too!
11. Root Beer Float Pops – Happiness is Homemade
On a hot day, is there anything better than a root beer float? If your answer is a resounding, "no!", you will absolutely want to check out these delicious homemade root beer float popsicles. These delicious treats make it seem like summer no matter what time of year you make them!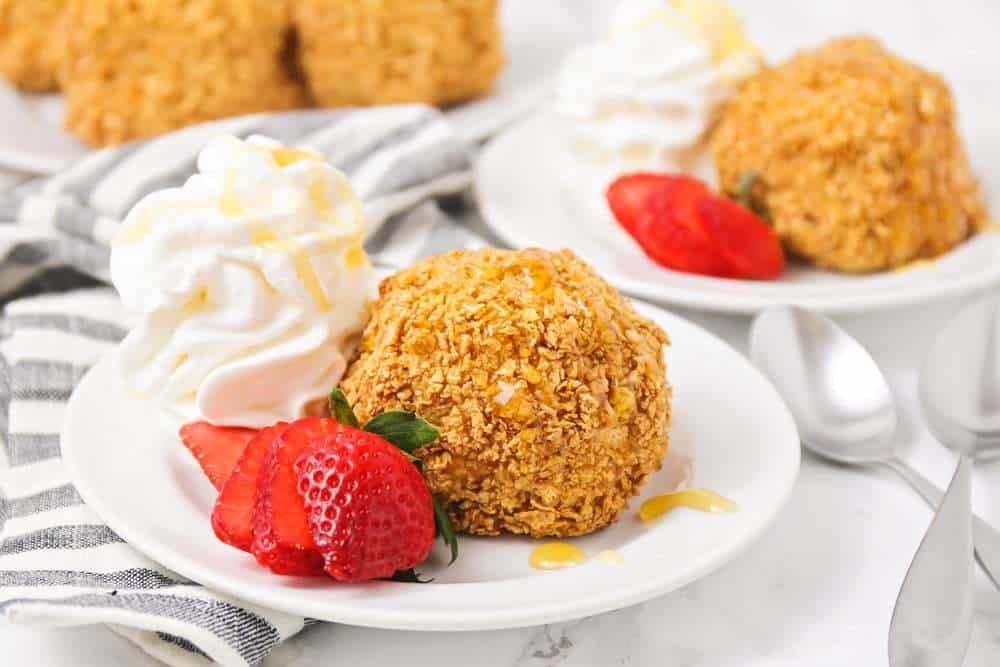 12. Fried Ice Cream – Lil Luna
Real fried ice cream can be hard to find, so why not make it yourself at home? This delicious ice cream dessert is easy to make, yet impressive enough to serve to the most finicky guest. And if you have never actually had fried ice cream – here is your perfect chance. What are you waiting for?
13. Chocolate Chip Snow Ice Cream Recipe – That's What Che Said
The debate is loud and strong about the safety of eating snow, but no one can deny that it is great fun. If you simply can't resist the allure of freshly fallen snow, this snow ice cream is a fun treat that the kids will love. Keep this one in mind for the next big Snow Day!
14. No-Ice-Cream-Maker Salted Caramel Bourbon Nutter Butter and Chocolate Chunk Ice Cream – Averie Cooks
If you are looking for a truly decadent ice cream experience, you need to look no further. Salted Caramel, chocolate chunks, and Nutter Butter cookies come together in a scrumptious and unique combination of flavors to make the tastebuds dance – and that's before you add in the bourbon!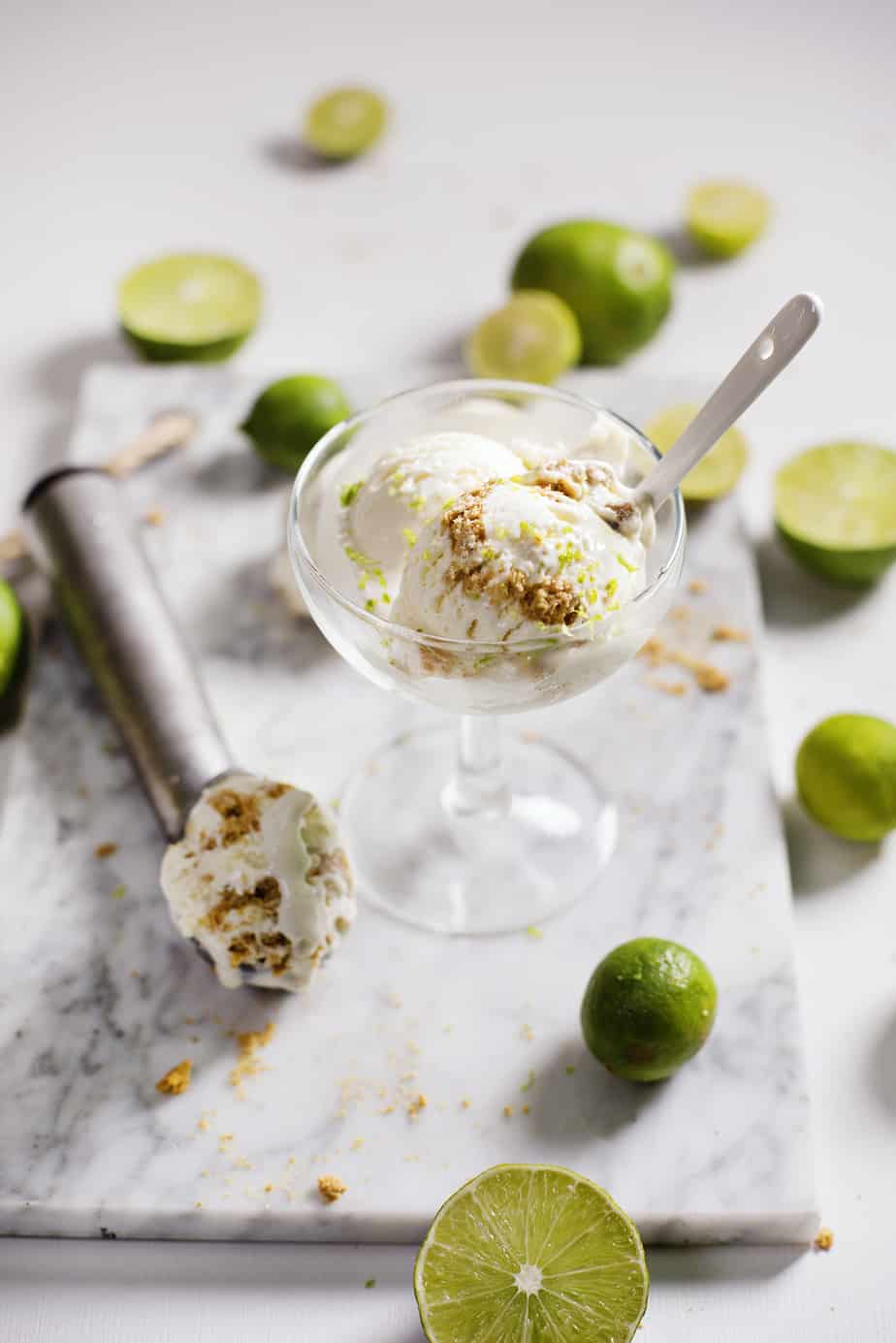 15. Key Lime Pie Ice Cream – A Beautiful Mess
Key Lime Pie seems to be one of those treats that people either love passionately, or strongly dislike. If you are one who loves it, this ice cream recipe is perfect for you. Refreshing and sweet, with just enough tartness to make it interesting, this ice cream even includes that amazing crust. You know you need this in your life!