Sometimes you just want a sweet treat or a small piece of pie and don't have the time to make an entire pie. I have the solution with these easy individual raspberry pie recipe.
Individual Raspberry Pies
I recently bought a small pie pan from Pampered Chef that has six small pie indents within one baking pan. These are adorable and perfect for those that only want to make small pies or individual desserts. I used refrigerated pie crust and canned raspberry filling for these pies.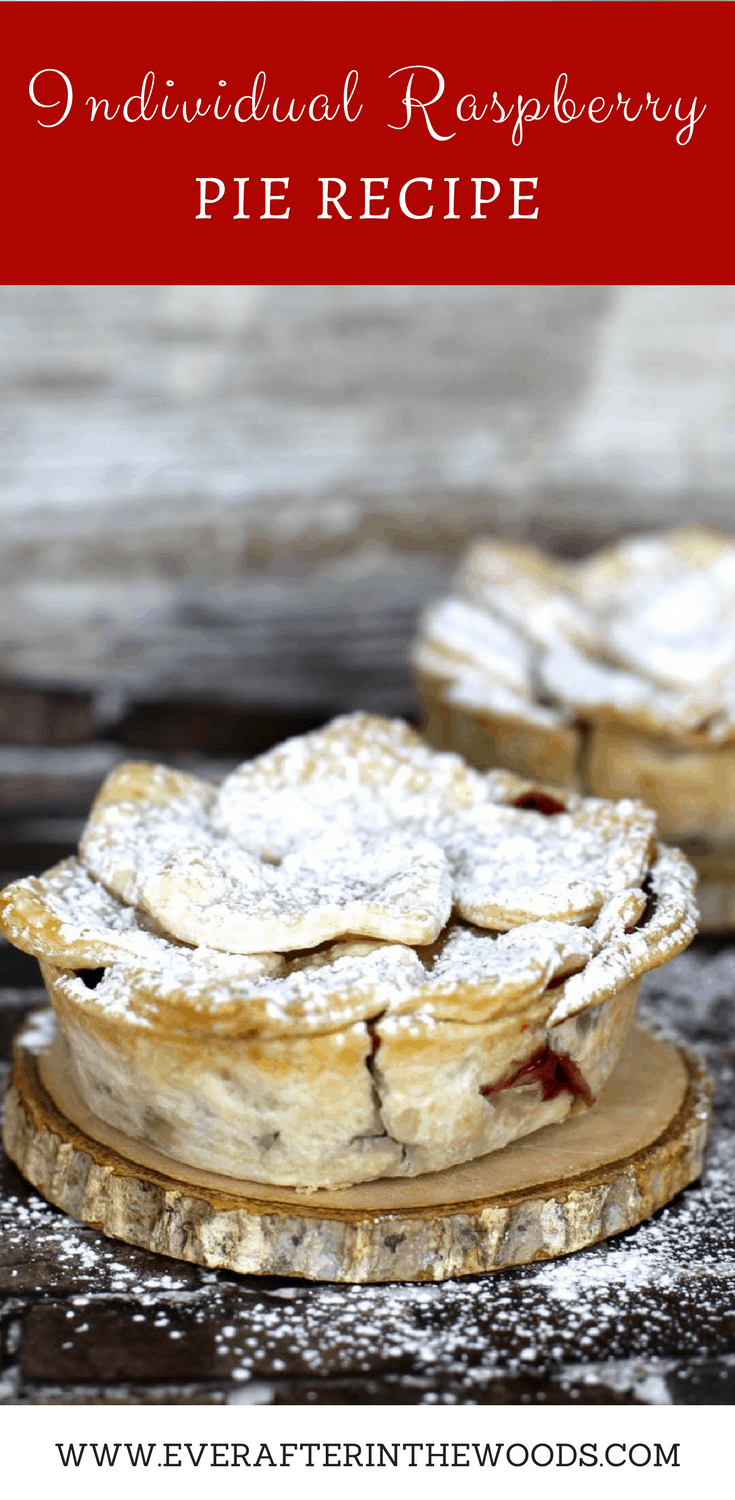 How to Make Small Raspberry Pies
Ingredients
1 pkg refrigerated pie crust dough
1 large can Raspberry pie filling (I used Comstock)
1 egg, beaten
Confectioners Sugar to dust on top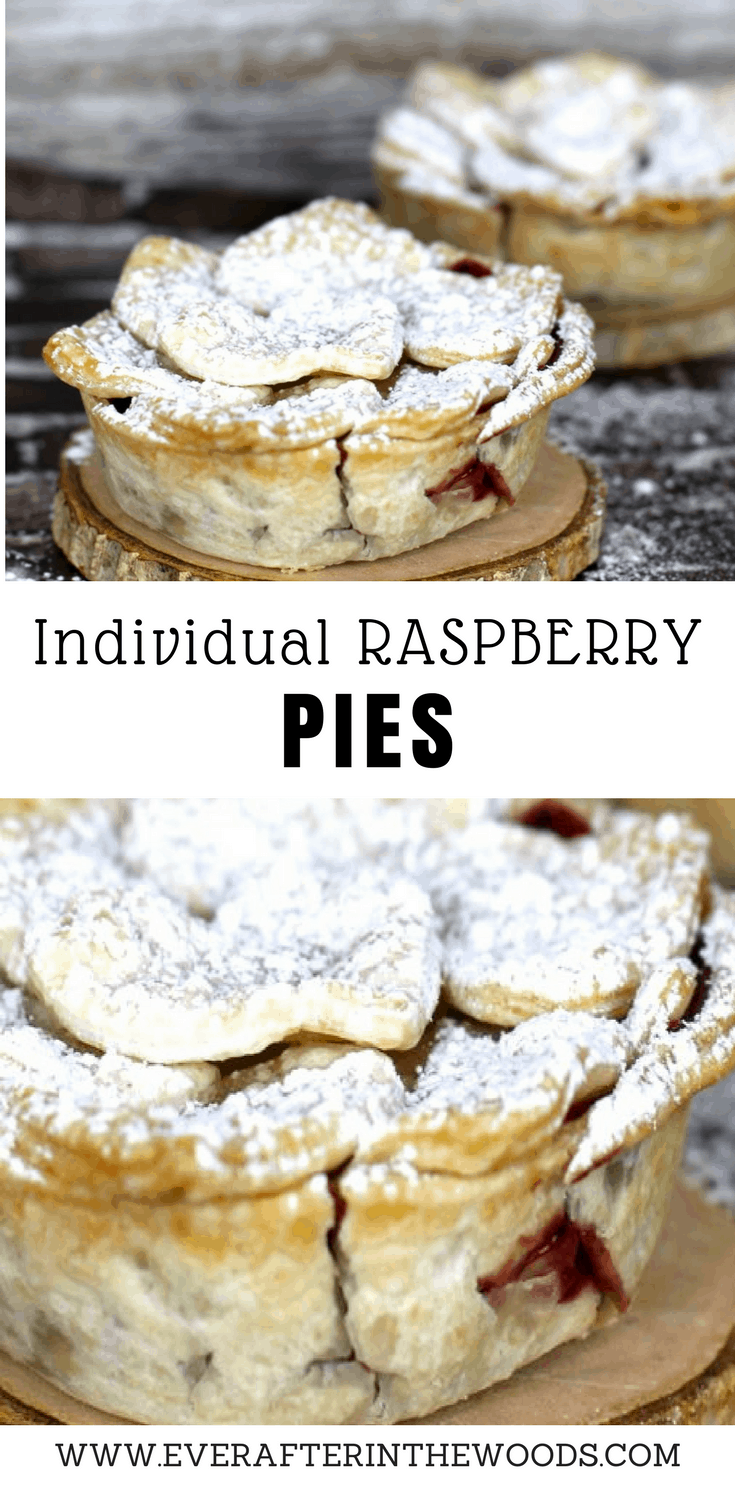 Instructions
Preheat oven to 375.
Spray pan and set aside.
Cut out small circles for the bottom of the pie crust.
Press into prepared pan.
Fill pies 3/4 full.
Cutout small hearts from pie dough and overlap and layer on top.
Brush the top of each pie with egg.
Bake for 20-25 minutes.
Let cool completely and sprinkle with powdered sugar.
Simple as that you have these cute raspberry pies. SImply switch out your favorite filling for the season. You can use a ramekin for your pie plate if you do not have this pan from the Pampered Chef, they will work just as easy. Line a baking sheet with 6 ramekins and you will be able to take them in and out of the oven easy on the baking sheet.
Here are a few other desserts that you might like too! An easy trifle recipe, blueberry muffins or this almond vanilla pound cake recipe. ALl are easy to make and perfect for any occasion that you may be celebrating. Even if it is just a Saturday! These pies would be a great addition to a brunch, baby or bridal shower or birthday party.
Happy Baking!