I received free products in order to create a Fairy Garden from Oriental Trading. All opinions here are my own.
Have you seen those cute little fairy and gnome gardens popping up all over the Internet these days? I think they are the cutest things ever and my daughter was totally smitten with them so of course we had to make our first one. And let me make this clear- this is definitely our first as there are many more to come.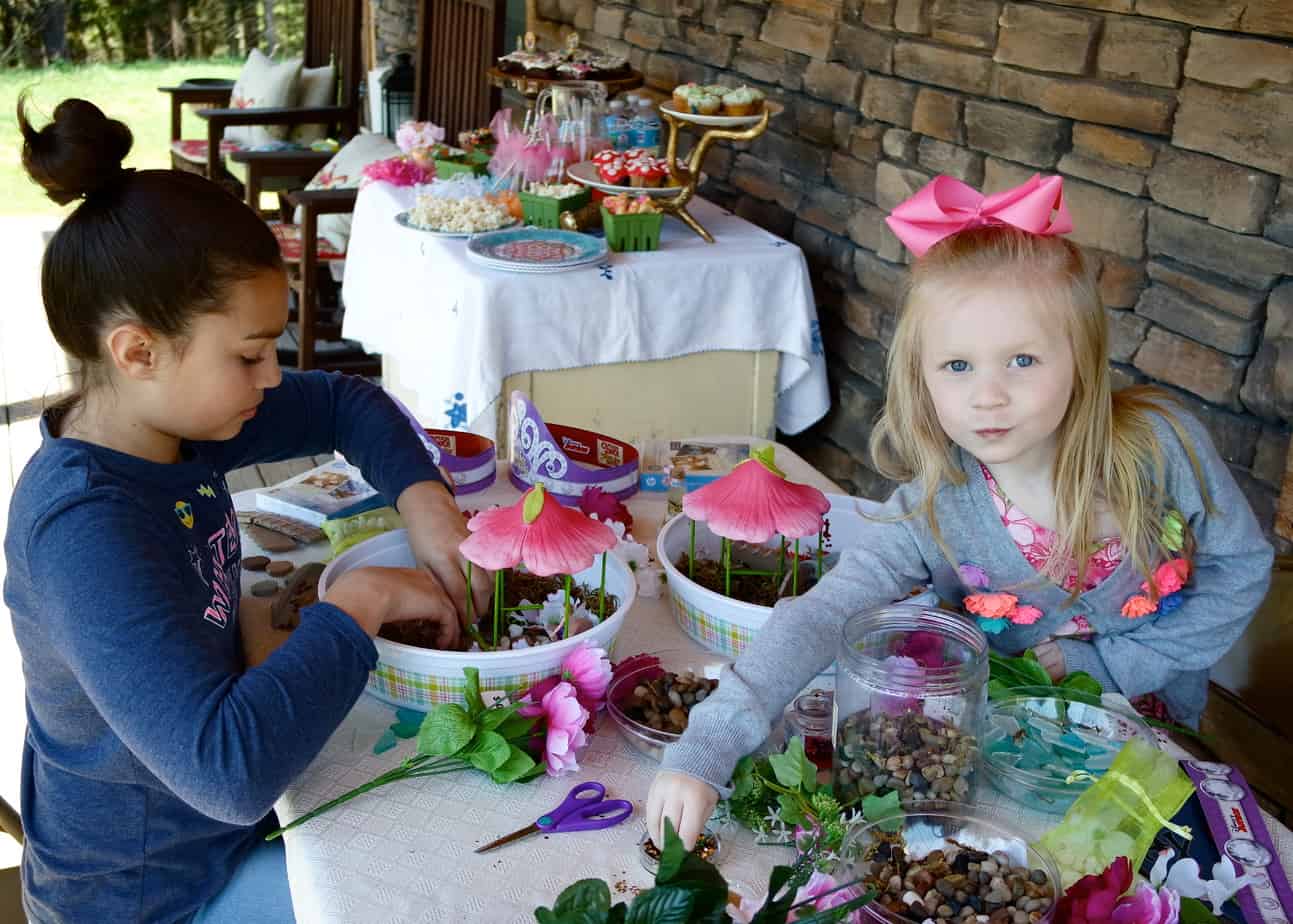 This time we made an indoor fairy garden as it is still a little cold from time to time here but I can easily see us making a few outdoor fairy worlds as well and the folks at Oriental Trading helped us out immensely.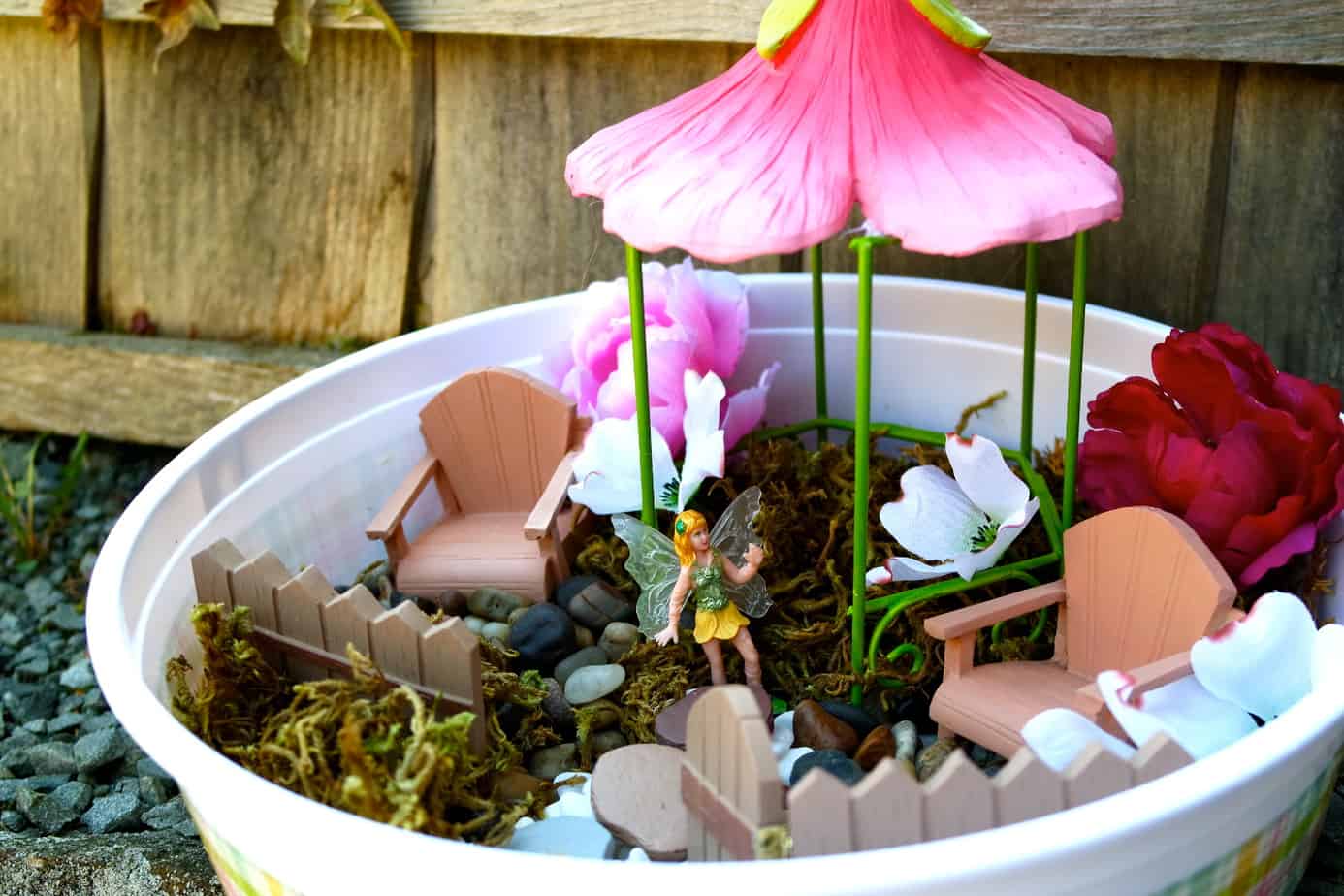 I found these cookie trays and took the handles off because I thought it was a nice depth for our garden. Because we were keeping these indoors, not dirt was used but instead we used this MOSS from Oriental Trading, WHITE GRAVEL, and some river pebbles that we picked up at a local store.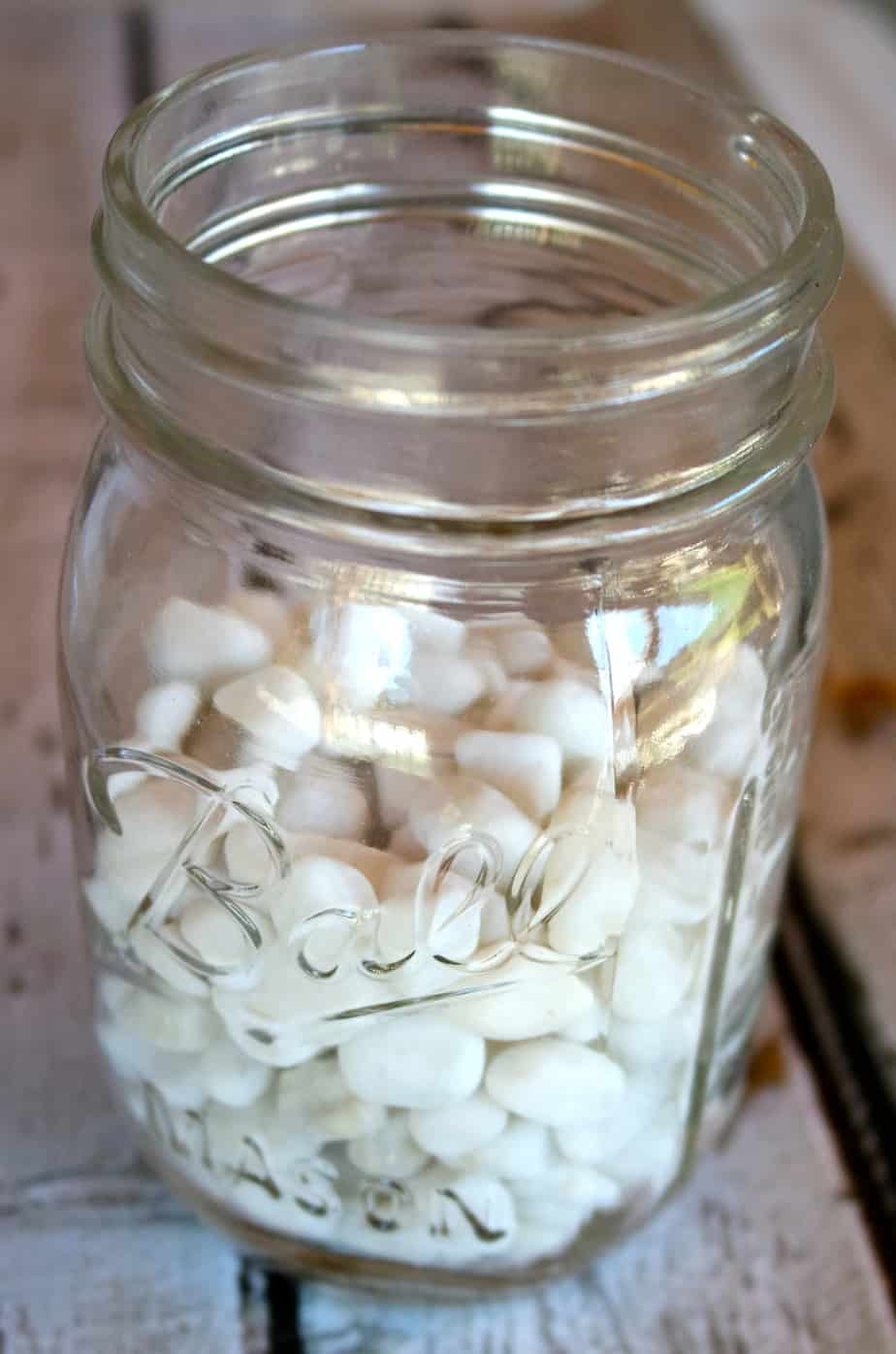 This way you can clearly define the different areas of the fairy world. Of course she needs to have a sitting area, walk way and garden or anything else you can think of! You could probably spray paint the plastic containers too but I thought they looked festive and spring like!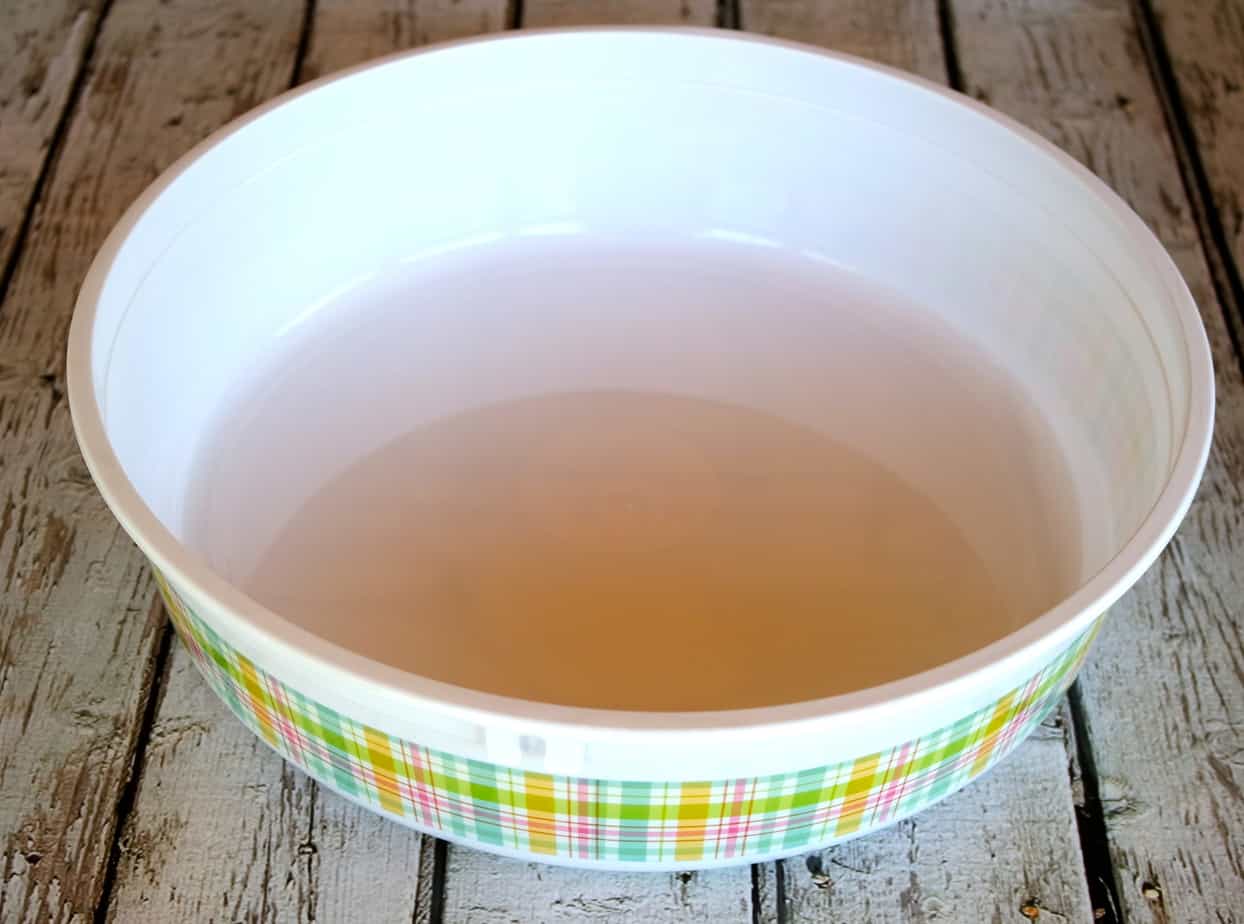 We also used this adorable GNOME GARDEN SET from Oriental Trading. It comes with a flower gazebo, 2 Adirondack chairs, bridge a, stepping stones and a fence with a gate. Is this not the cutest thing ever? You can easily paint the chairs, and stones if you wanted to but we decided to keep ours the colors that they were. Working with a five year old sometimes introducing paint is not always the best thing!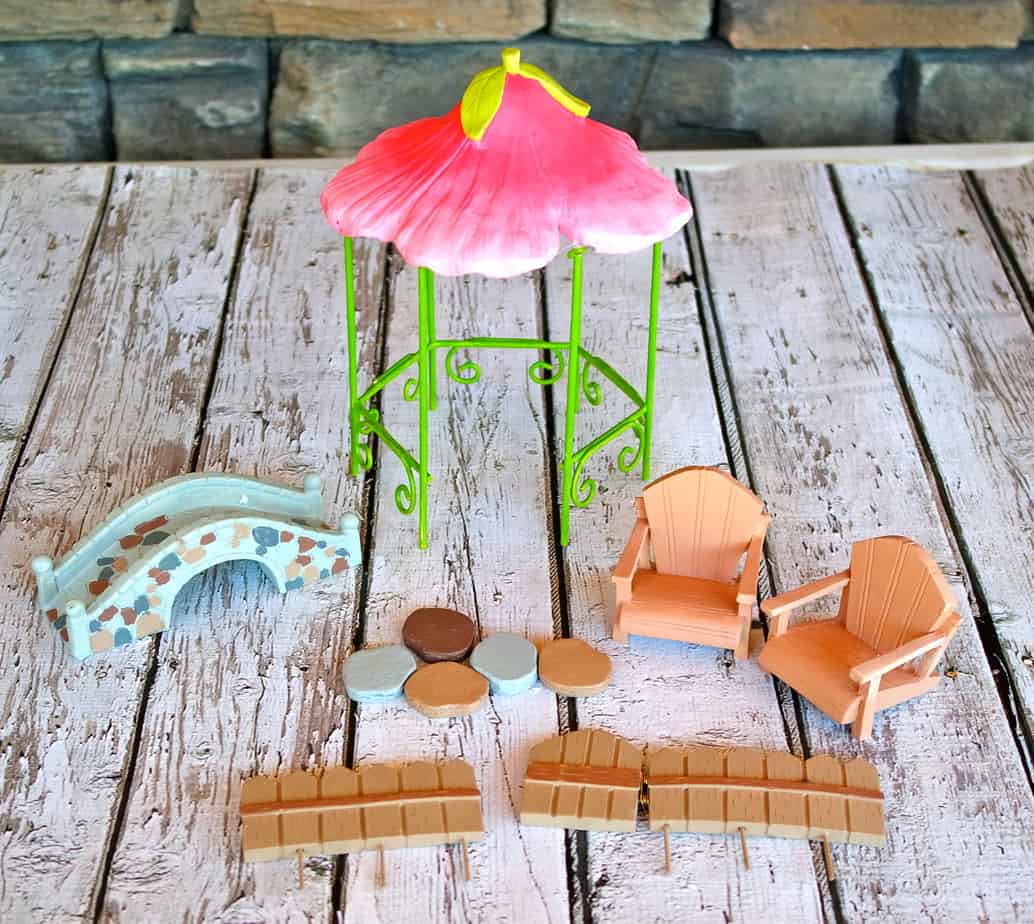 If you have sea glass you can probably use that to simulate water as well if you wanted to make it look like the bridge was going over the water. Of course you will need to add a fairy or two!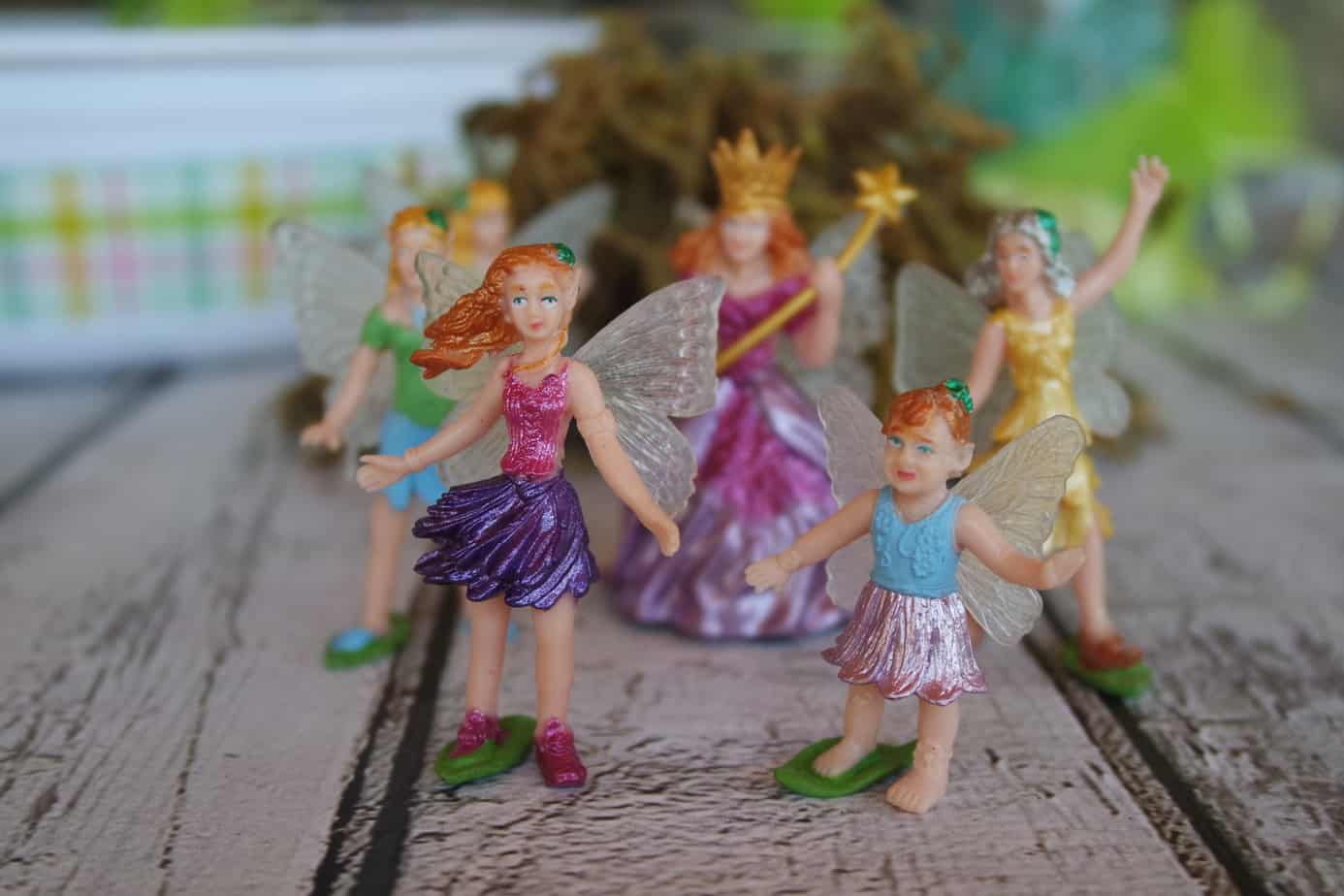 We added some silk flowers that we simply popped off the tops and added them to our Fairy Gardens as well. I think they came out awesome! My daughter was so excited she wanted to make another one immediately! I think we will wait until the weather stays a little bit warmer and add a few fairy and gnome homes to our existing gardens.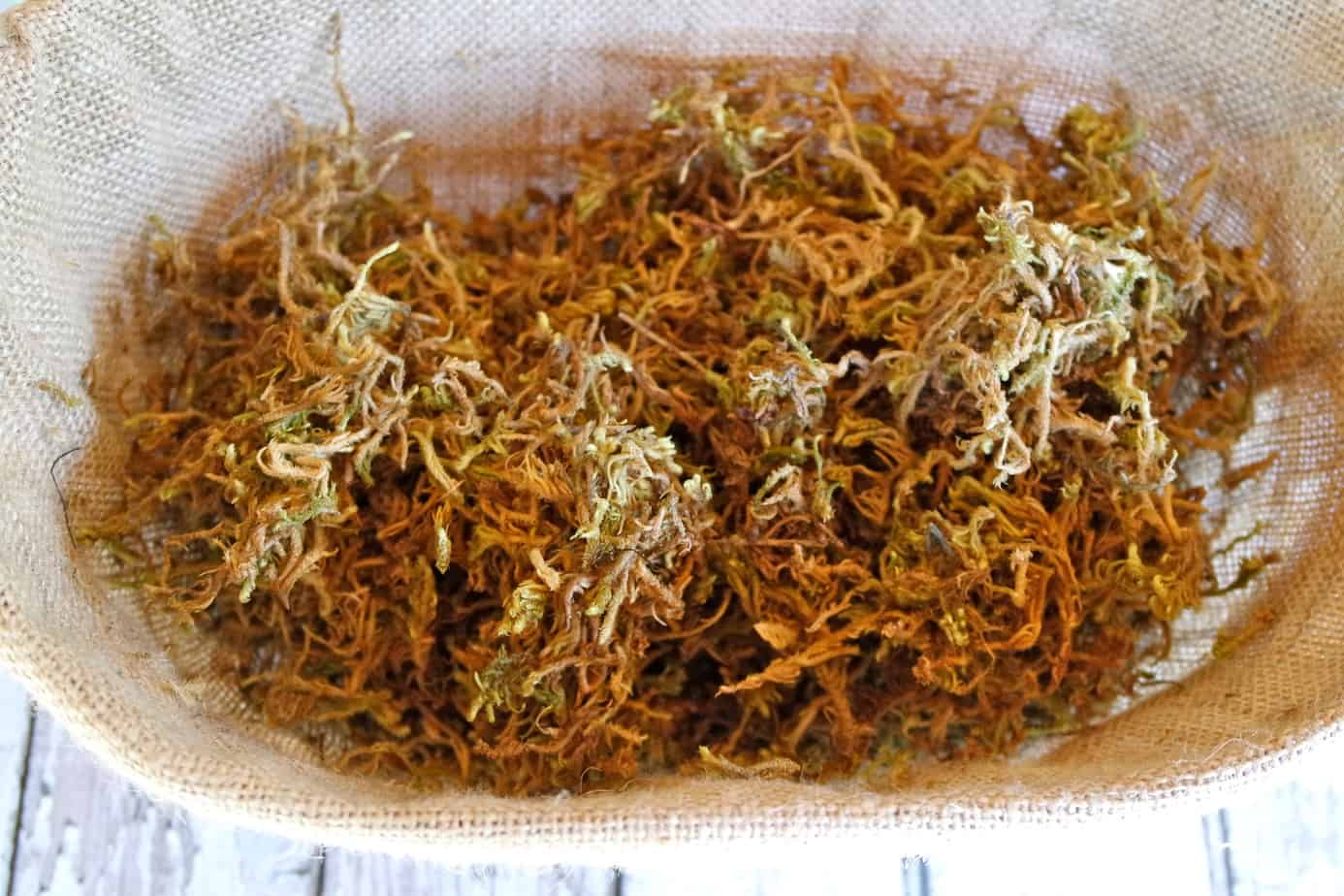 Maybe add a fairy door to a tree stump or a small vegetable garden. The possibilities are endless and I love that this works for children of all ages and really entices a creative environment.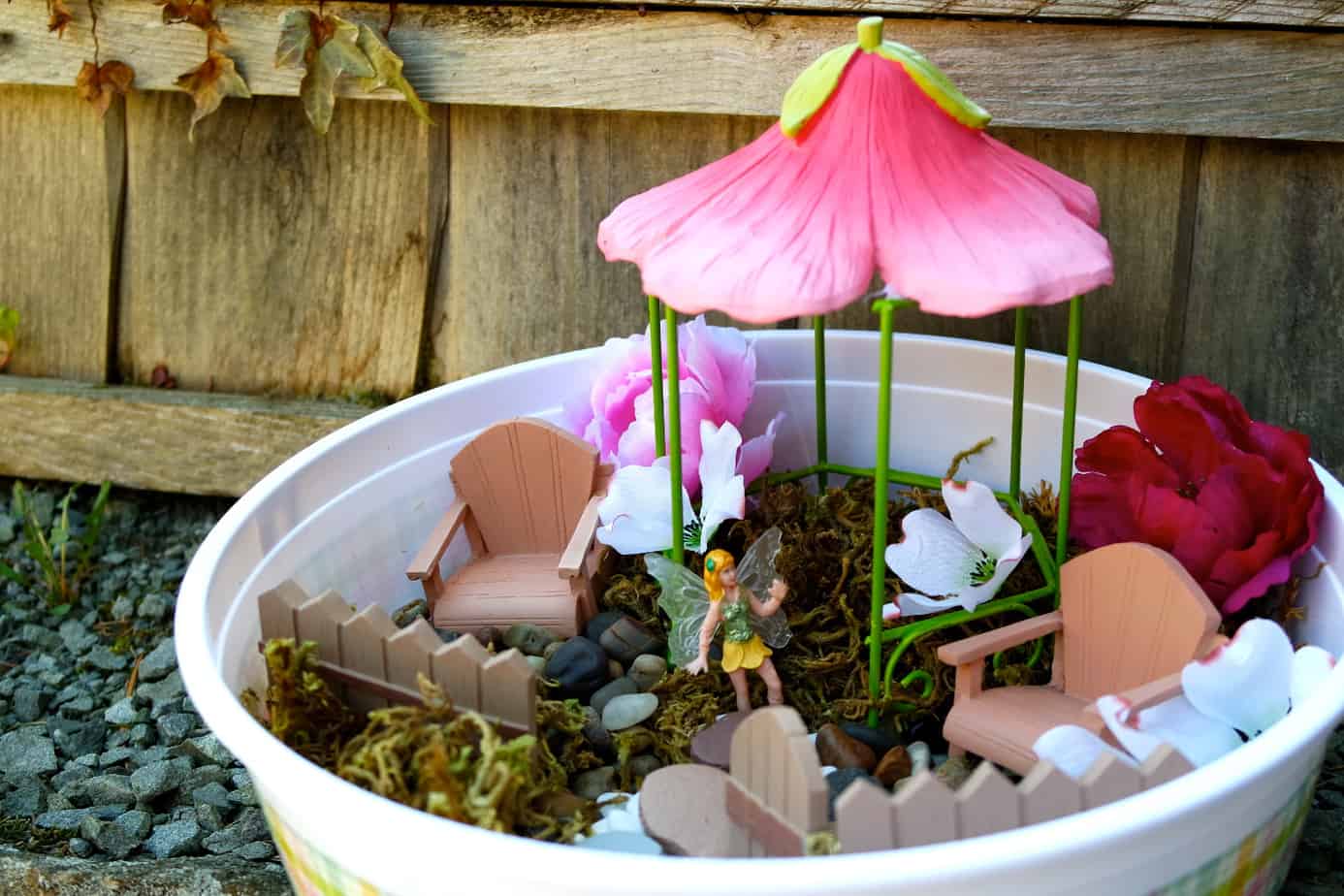 Honestly, you can use anything you can find in your yard as well; sticks, small pinecones, feathers, rocks, etc. I cannot wait to see what we come up with next!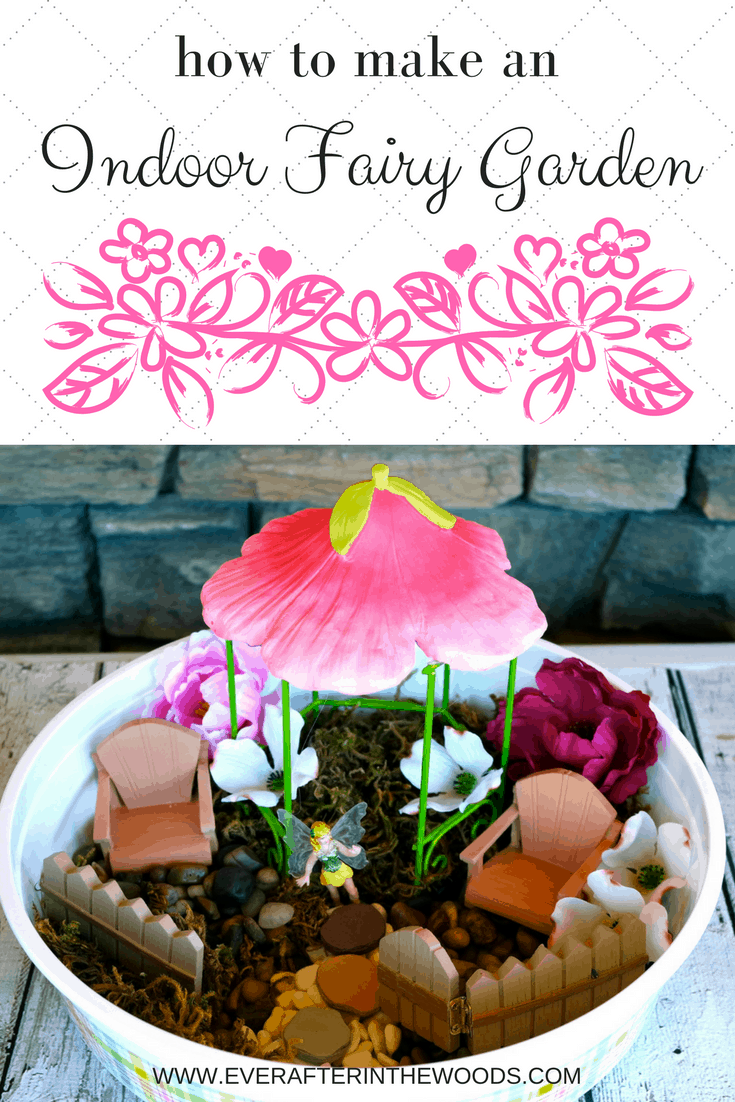 Be sure to check out Oriental Trading for all your craft and party needs as well as all the products needed for your fairy gardens.