I have quickly become in love with making jams and jellies. This strawberry jam is easy to make and tastes delicious. It is bright and sweet and I left mine a little chunky but that is the beauty of making your own preserves. You can alter the consistency to what you like when you are mashing the berries. Awesome! There really is no better way to spend a day. I love it!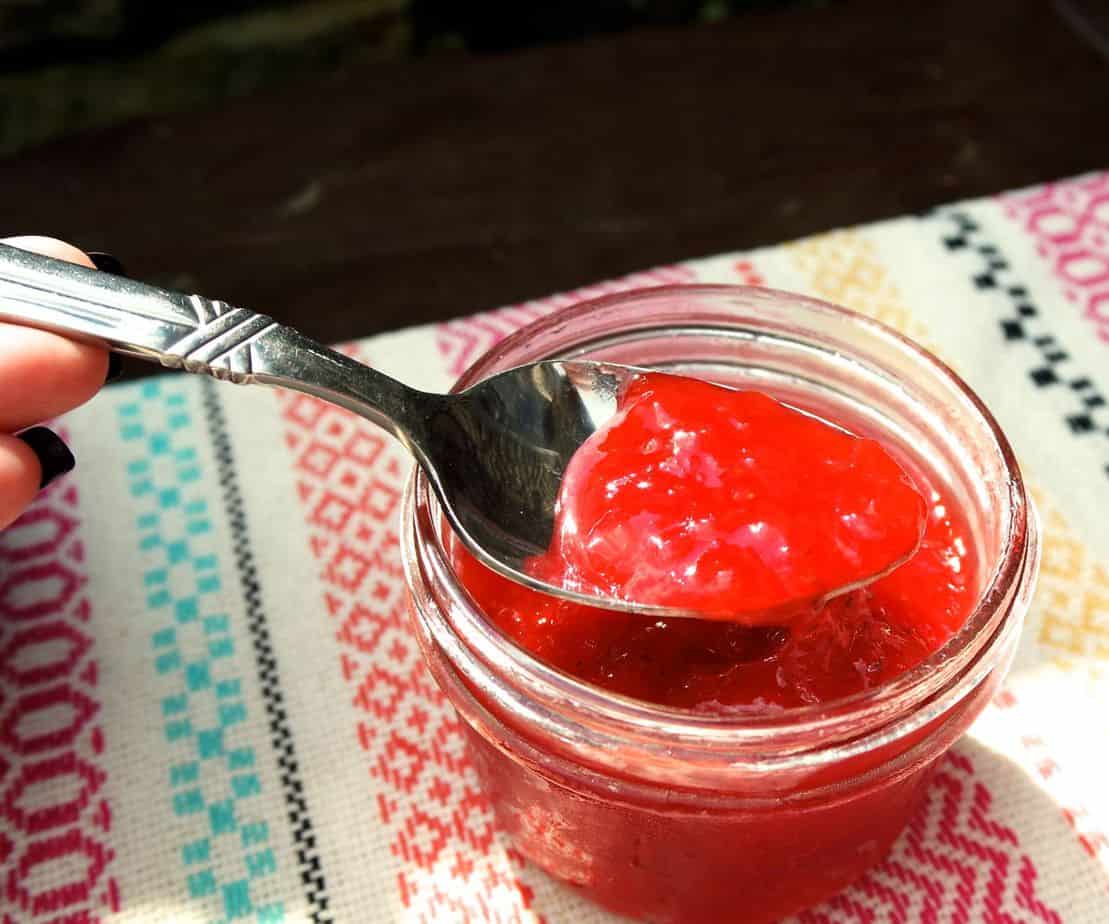 This jam is  bright and fresh  and turns into a beautiful color.
Note, if you want a seedless jam, turn your berries through a food mill first and then proceed with the recipe.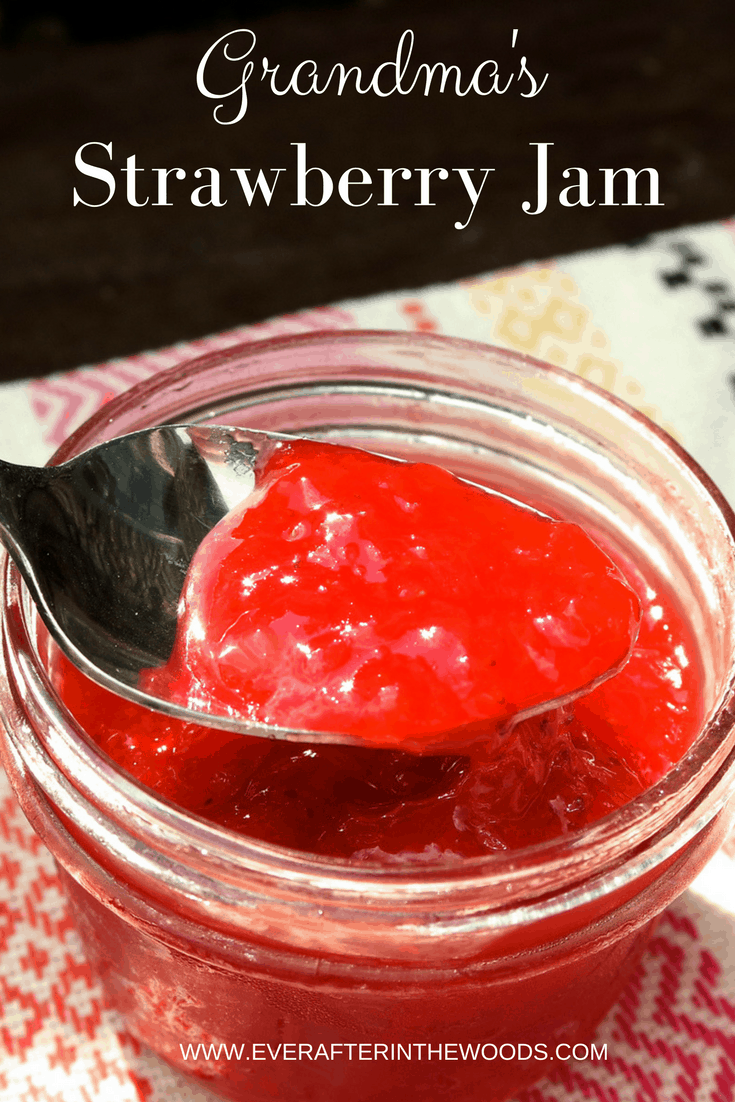 Strawberry Jam
Ingredients
2 lbs fresh strawberries
2-1/2 cups sugar
2 TBSP lemon juice
1 (1-3/4oz) pkg powdered pectin
Directions
Sterilize jars and prepare lids. See this post.
Rinse the berries under water and remove any stems or leaves. Crush the berries using a potato masher.
Add the sugar and juice to the berries into a large pot and bring to a boil until the sugar dissolves. Stir constantly while boiling for 10 minutes.
Sprinkle the pectin over the berries and stir well. Return to a boil for 1 minute. Remove from heat and let foam settle – about 1 minute.
Skim the foam from the top if there is any.
Fill, seal and process jars according to this post, leaving ¼ inch headspace and process 10 minutes.
Remove the jars from water and let stand undisturbed at room temperature for 24 hours. Check the seals. If the jar did not seal, refrigerate immediately and use. Once the jars are sealed, store in a cool, dark place up to 1 year.
This jam is great for topping breads and cakes or even on sandwiches. Once you try a homemade jam you really will be hooked, they are delicious and taste so fresh. They also make the perfect gifts!