Thank you Goliath Games for sponsoring this post. Pick up your favorite game today to enjoy the holiday season and beyond!
We love to celebrate small victories as well as large milestones with our family. We our blessed to live by our extended family and we love to share our special occasions with each other. It was recently Grandpa's birthday and we celebrated with him by eating cake and playing games.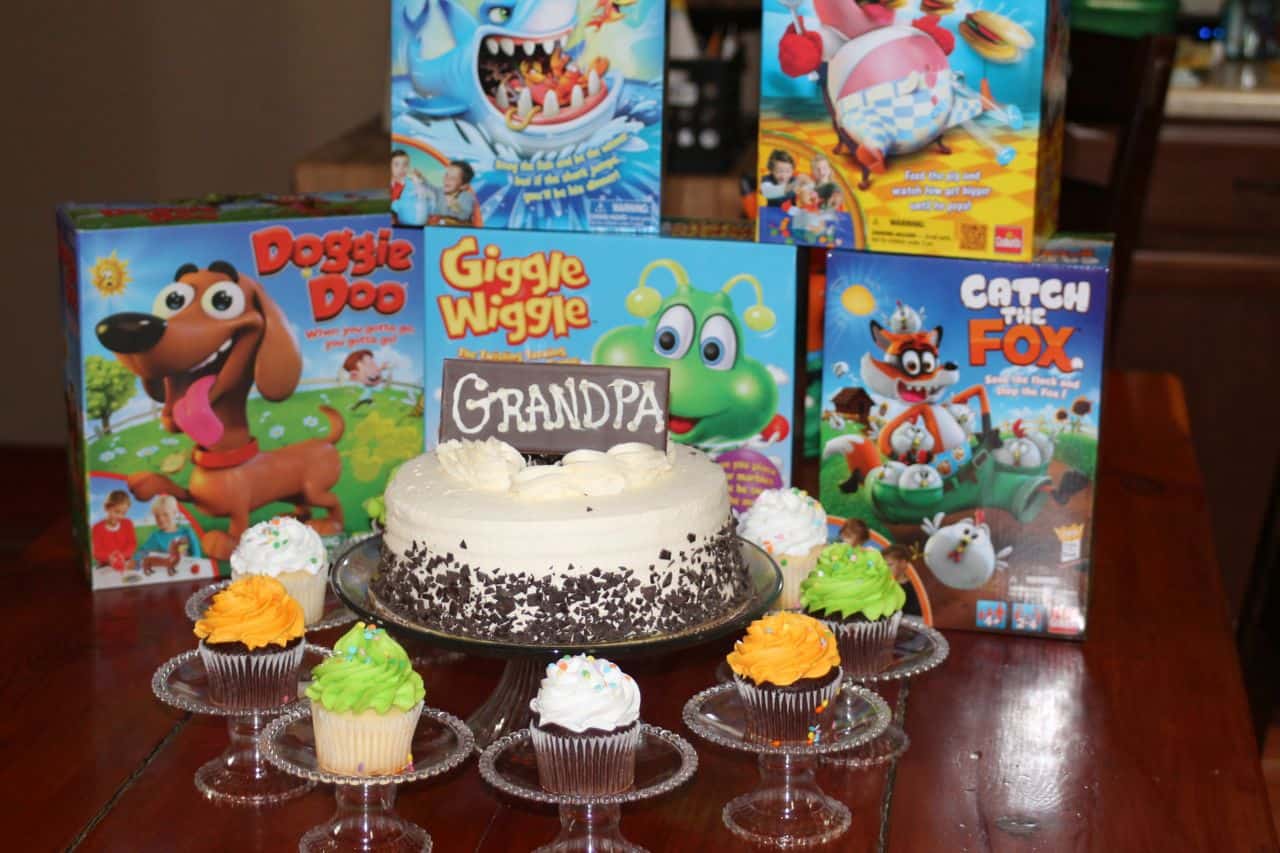 The whole family had a great time celebrating and playing. For those that know us well- we are a competitive bunch. Everyone likes to win but these games were so much fun that even the kids simply enjoyed playing them.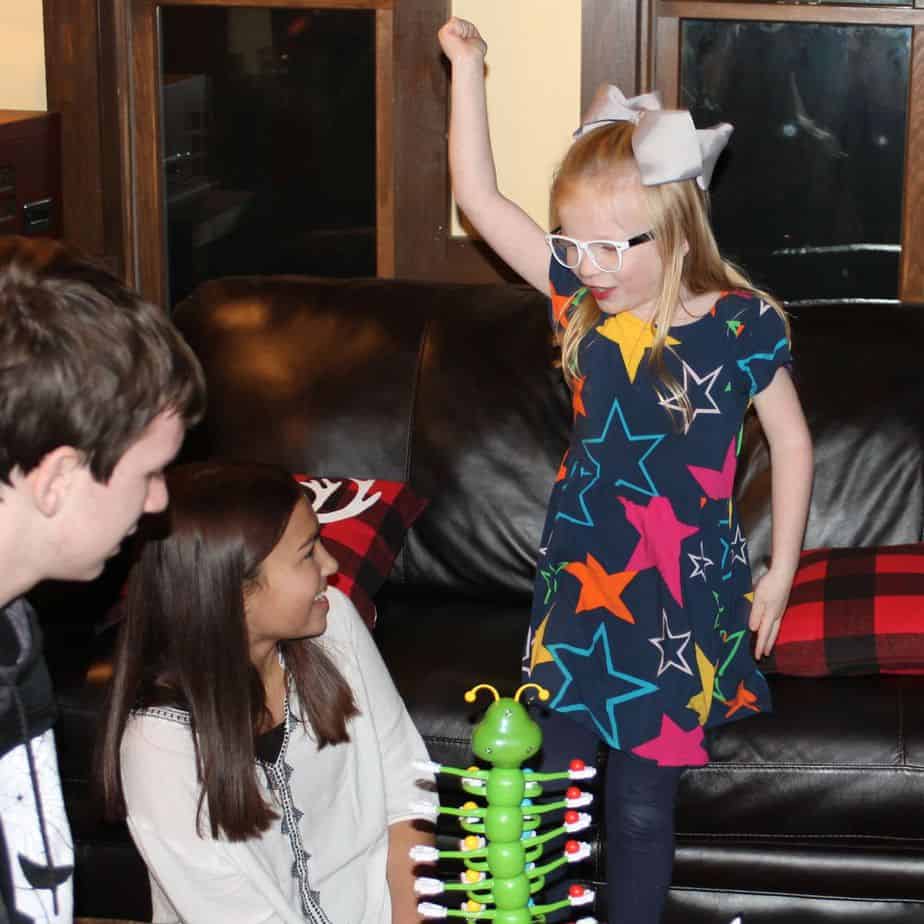 The Shark Bite game from Pressman Toy was a big hit. Mom loved that it did not require batteries, one less thing to worry about. This game is easy enough to play. Simply fill the sharks mouth with the colorful sea creatures and snap the game unit shut with a snap. Take turns by rolling the die, but watch out- you never know when the shark is going to bite! Lots of fun for everyone.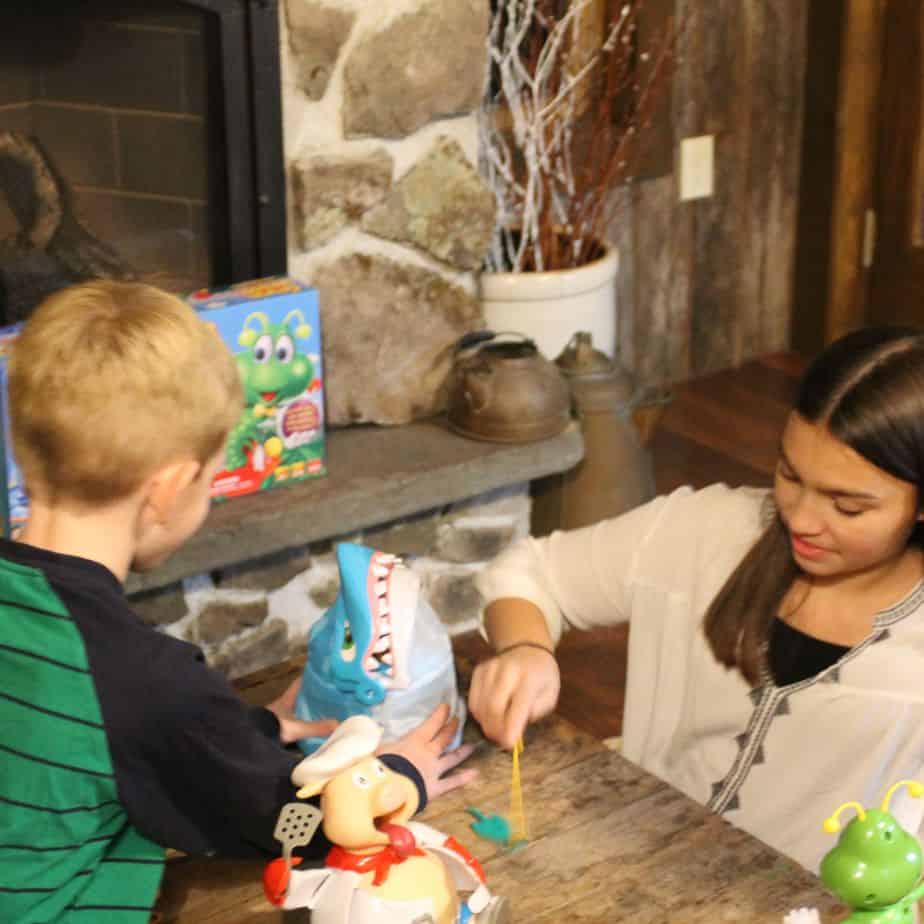 We also enjoyed Giggle Wiggle from Goliath Games. This is a cute caterpillar with lots of hands to spare. Another easy game to play- simply place the colored marbles on the bottom hands of the caterpillar and get them to the top hands as he moves and wiggles to the fun music. The kids were laughing and dancing the whole time they were playing.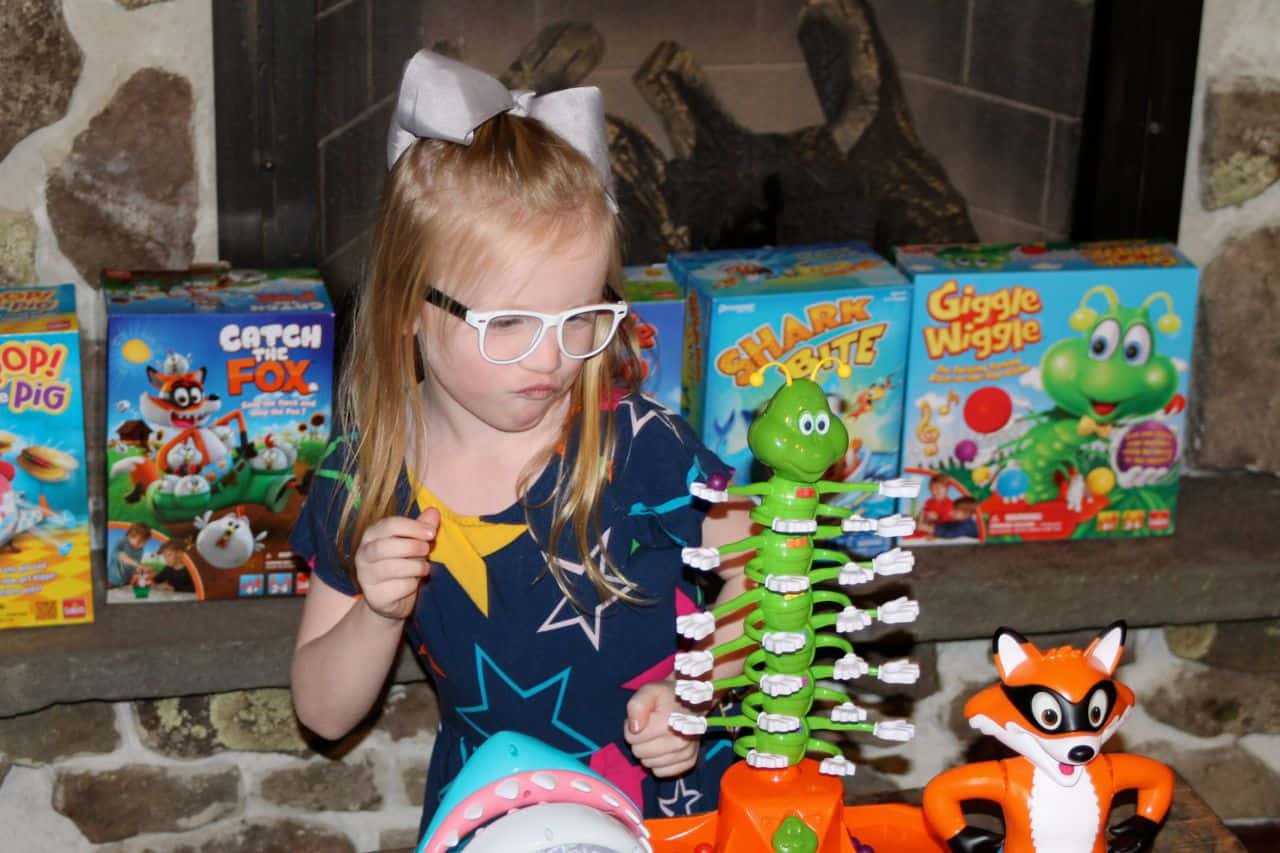 A family favorite, Pop the Pig® also from Goliath Games was up next. We have been playing this game in our home since last Christmas. Mom loves this games because it teaches counting and colors and the kids can't wait for the pig to pop! So much fun and again no batteries required.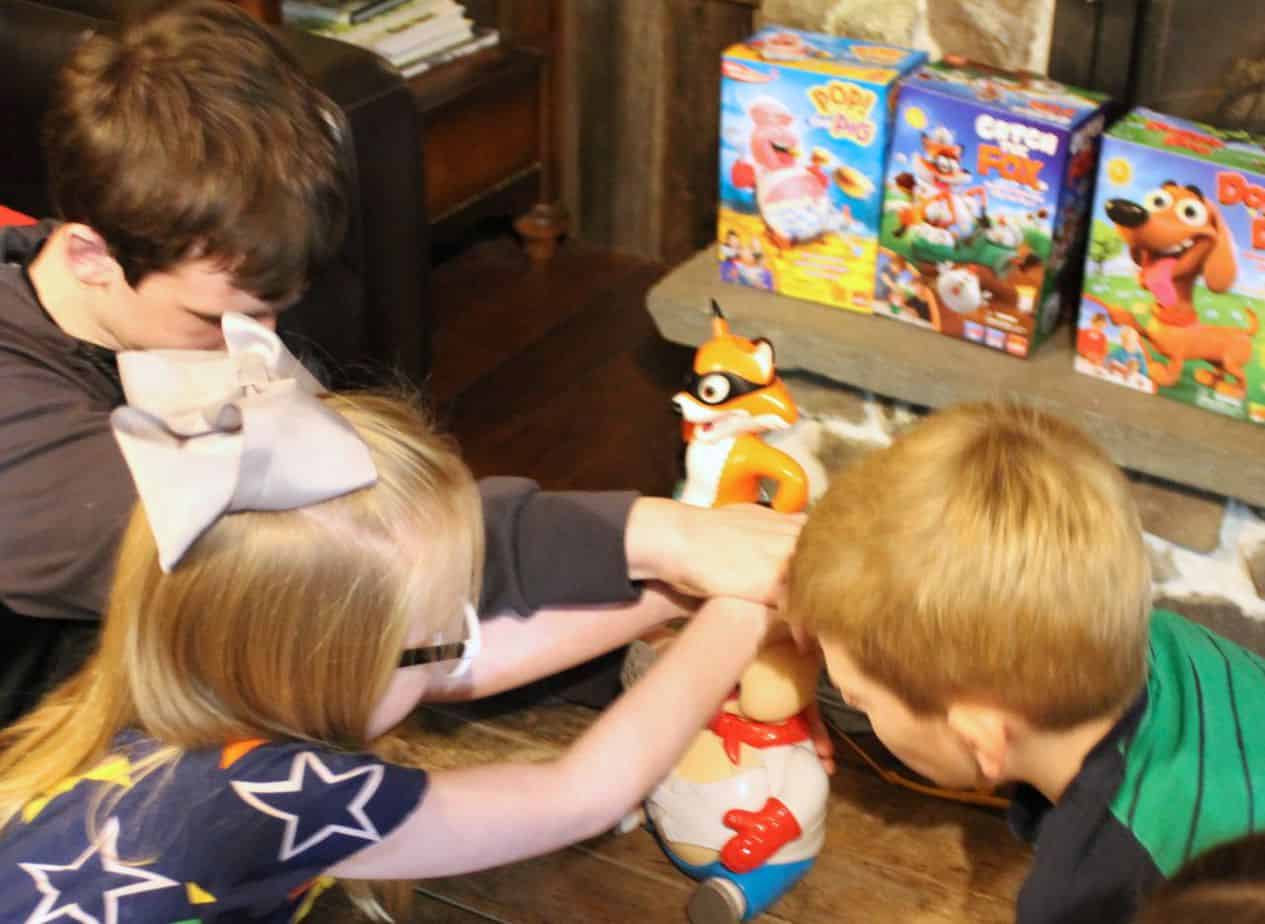 Catch the Fox is in the hen house again and he is quickly filling his pockets up with the chickens but how many chickens will it take to have his pants fall down? This fun and quick moving game, Catch the Fox is a sure fire hit because the players never know when the pants will disappear and the chickens will scurry away. So much fun for everyone!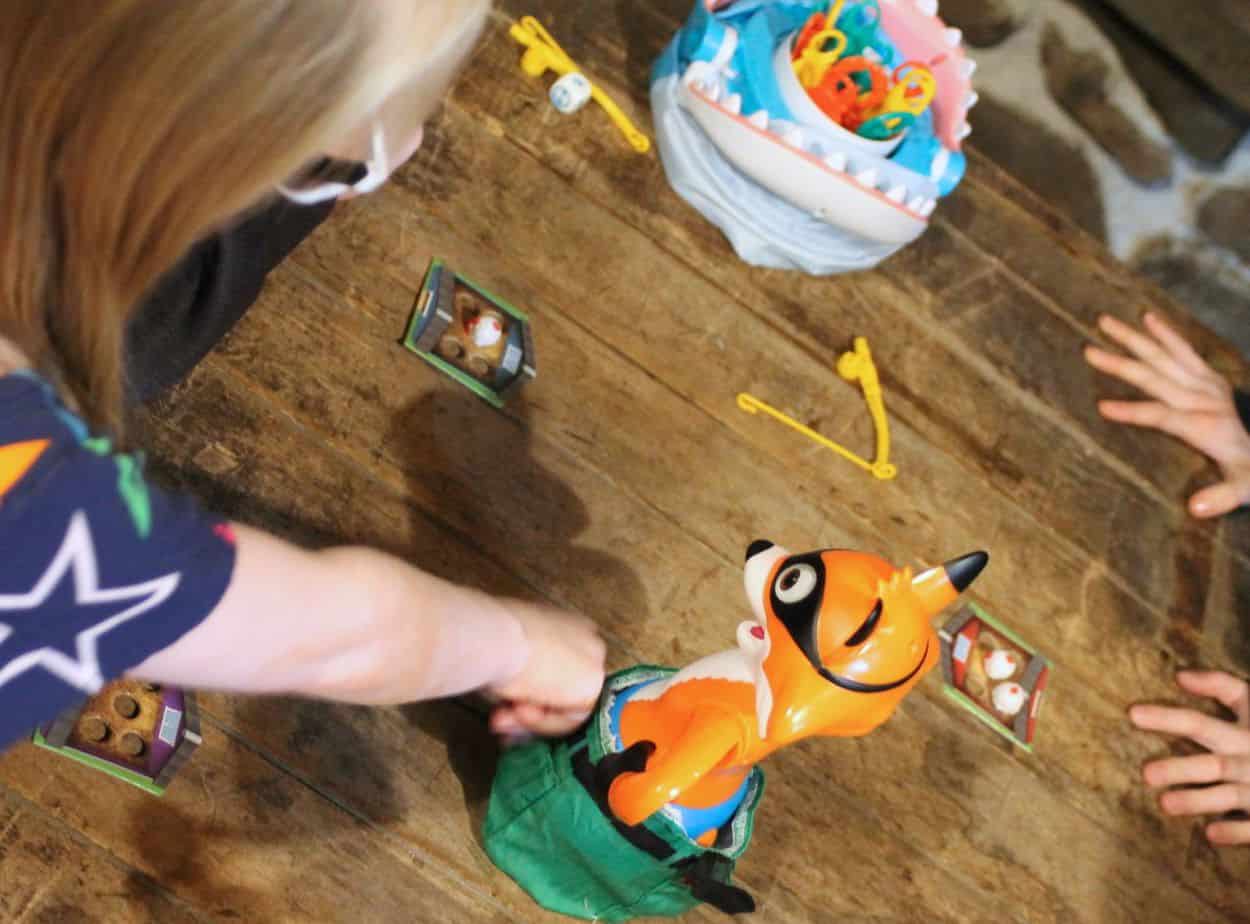 And of course, last but not least Doggie Doo. Yup that's correct you read it right. This pup has a new and improved look as well as a new and improved design that uses food pellets that make for a mess-free clean-up. In our home the mere mention of the word fart sends the children into fits of giggles. This game is so much fun and you can't help but smile when the kids are squealing with laughter.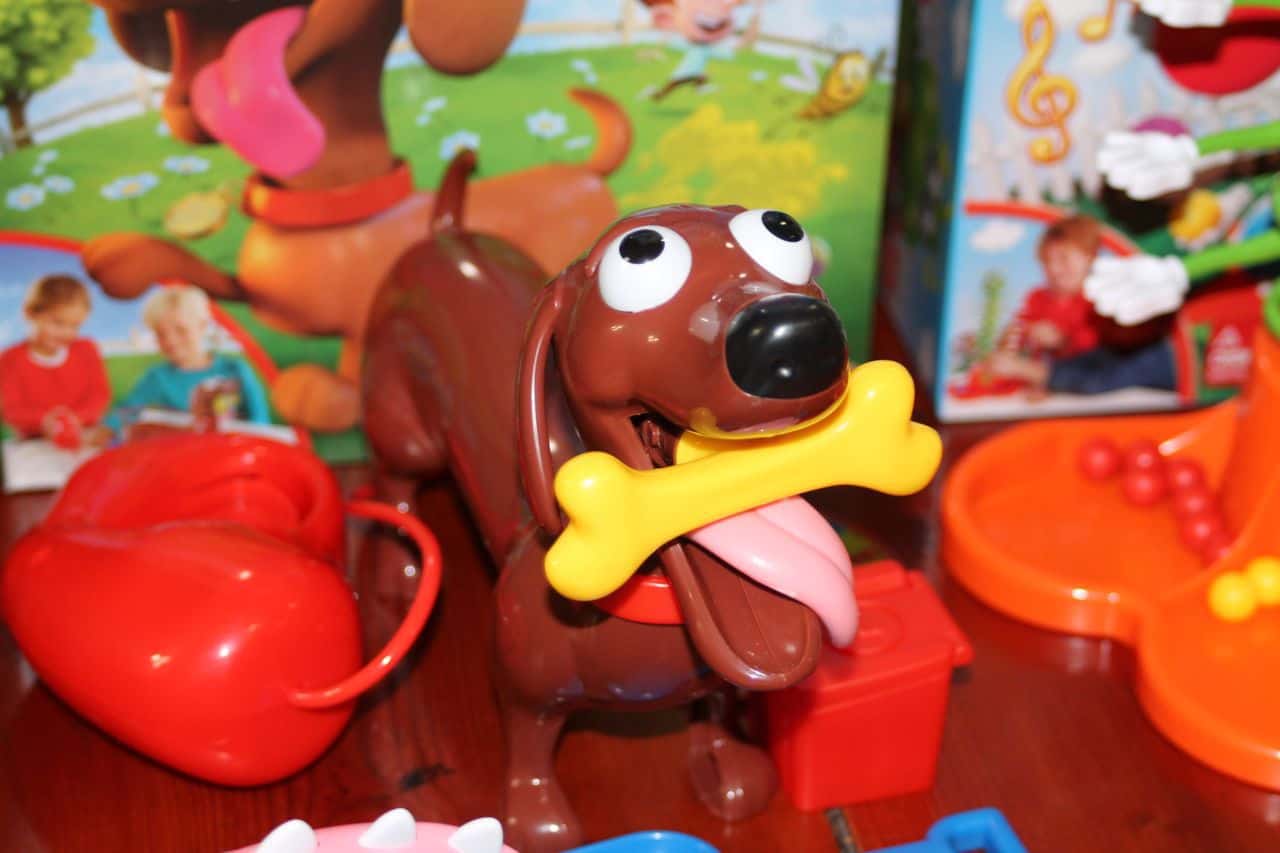 Needless to say we had a great time celebrating with Grandpa for his birthday. I am not sure who had more fun grandpa or the kids! For more information about Goliath Games or Pressman Toys visit them on the web. You will definitely want to gift a game or two this holiday season.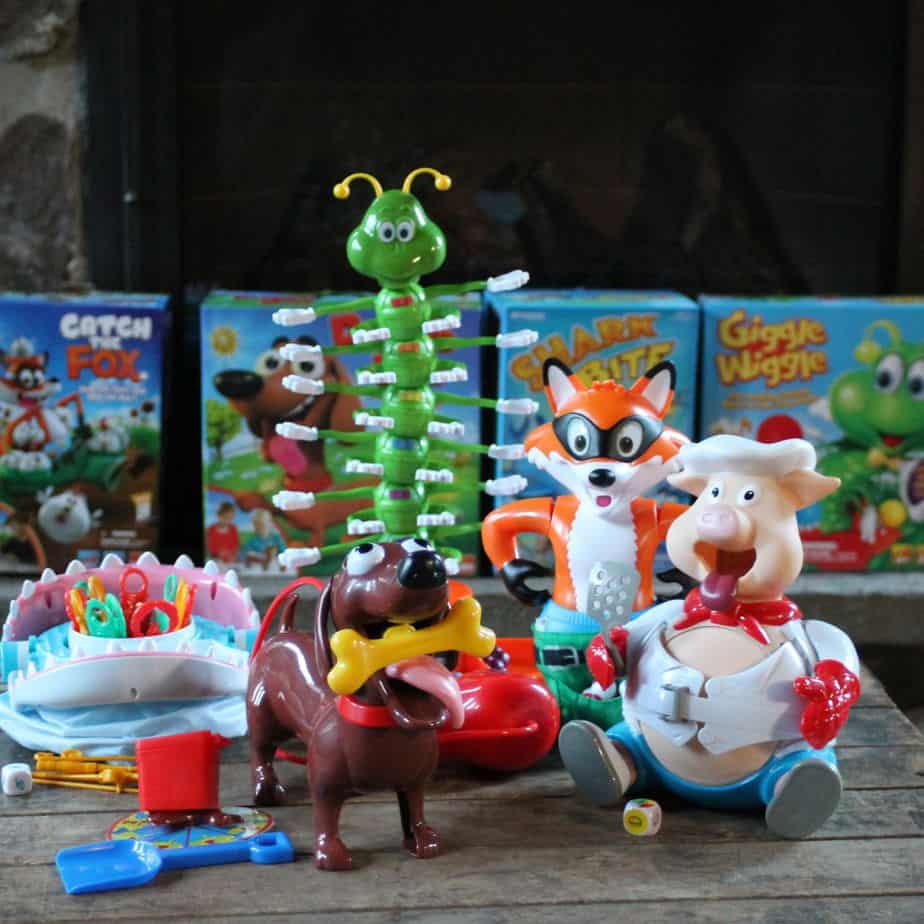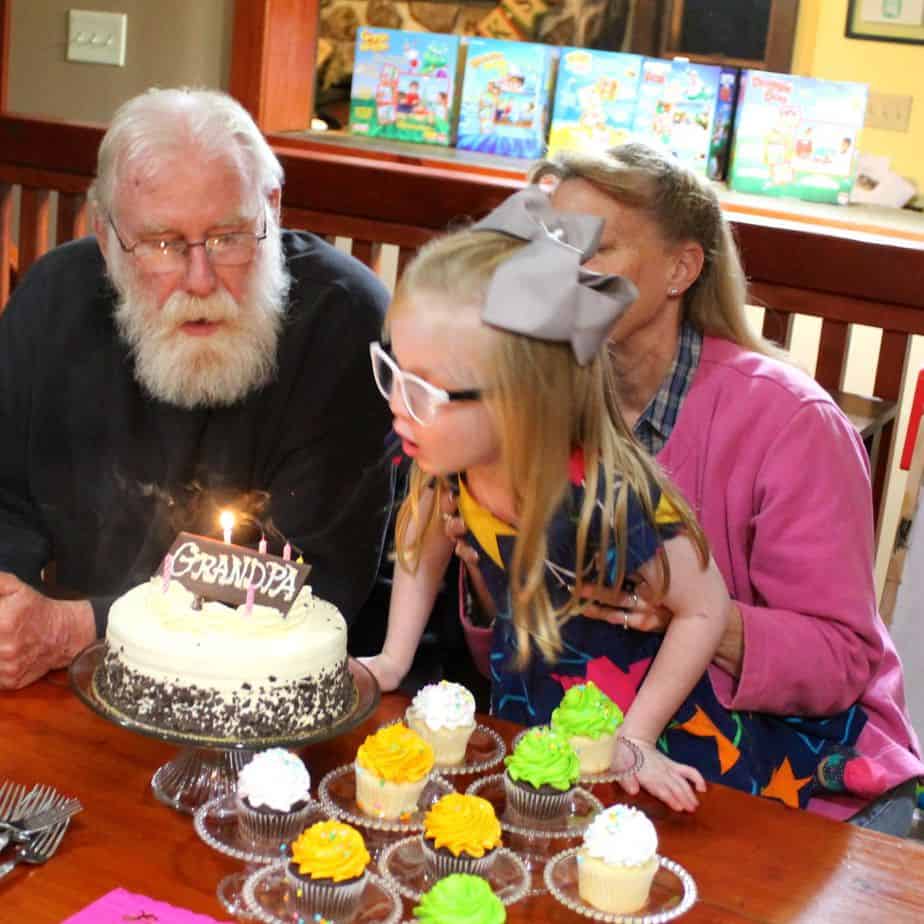 I was selected for this opportunity as a member of CLEVER and the content and opinions expressed here are all my own.