Carrot Cake is divine. There I said it- it is totally worth the calories and really it has carrot sin it so it has to be good for you- right? These Carrot Cake Cupcakes Stuffed with Marscapone Cream Cheese Frosting are AMAZING! Just moist enough with a decadent frosting. Truthfully I could probably eat the frosting with a spoon but that may be frowned upon!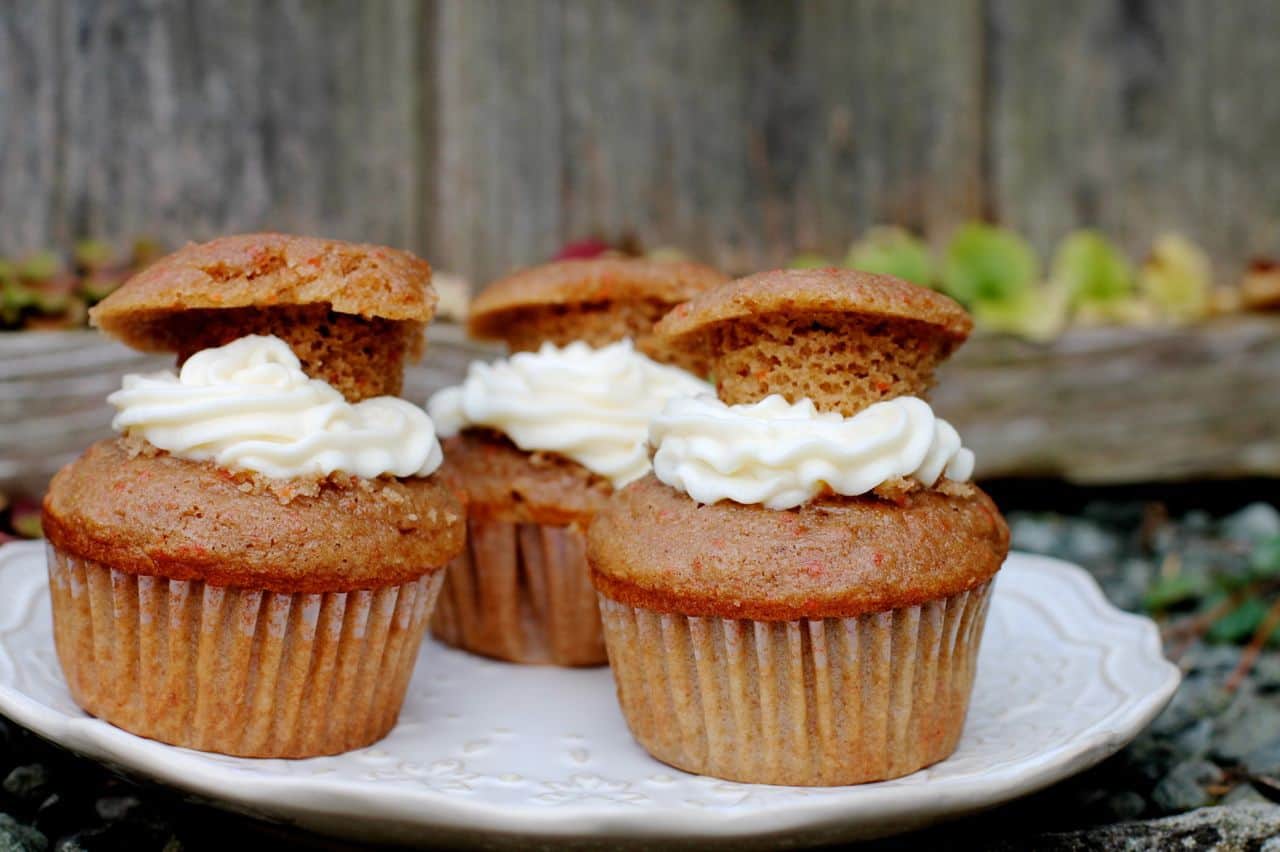 I also have a secret- I use store bought cream cheese frosting and whip in a container of marscapone cheese to it- so good and easy too. If you are looking for the perfect carrot cake recipe this one is for you. I bake some of the batter in regular cupcake size pans and then another batch in the small cupcake/tart pans so this way you do not miss out on a bite of cake. I scoop out the middle of the cupcake to make more room for frosting of course!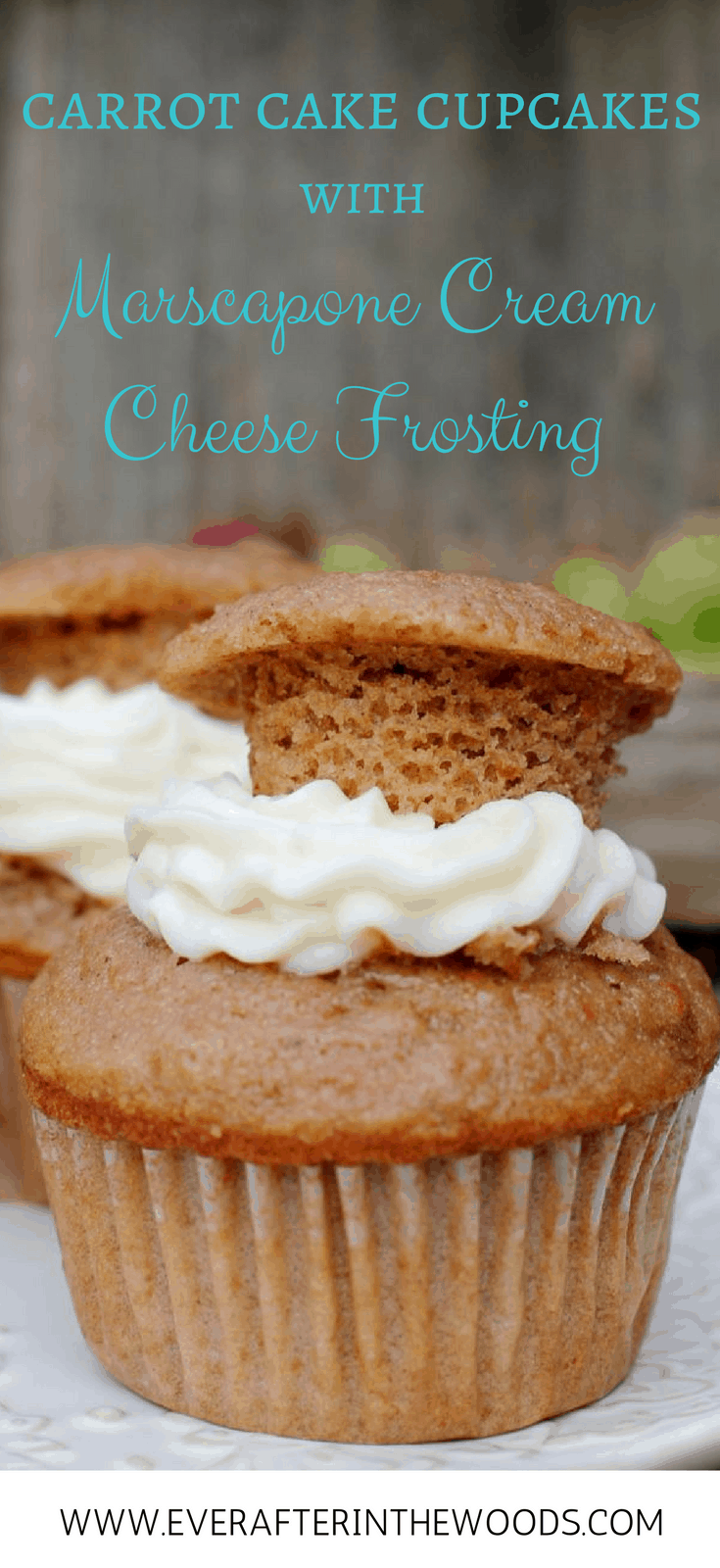 Carrot Cake Cupcakes Stuffed with
Marscapone Cream Cheese Frosting
Ingredients
for the carrot cake-
1 cup vegetable oil
1 cup sugar
1/2 cup light brown sugar
2 cups flour
1 teaspoon baking soda
1 TBSP cinnamon
1/4 teaspoon all spice
3 eggs
1 TBSP vanilla extract
2 cups finely grated carrots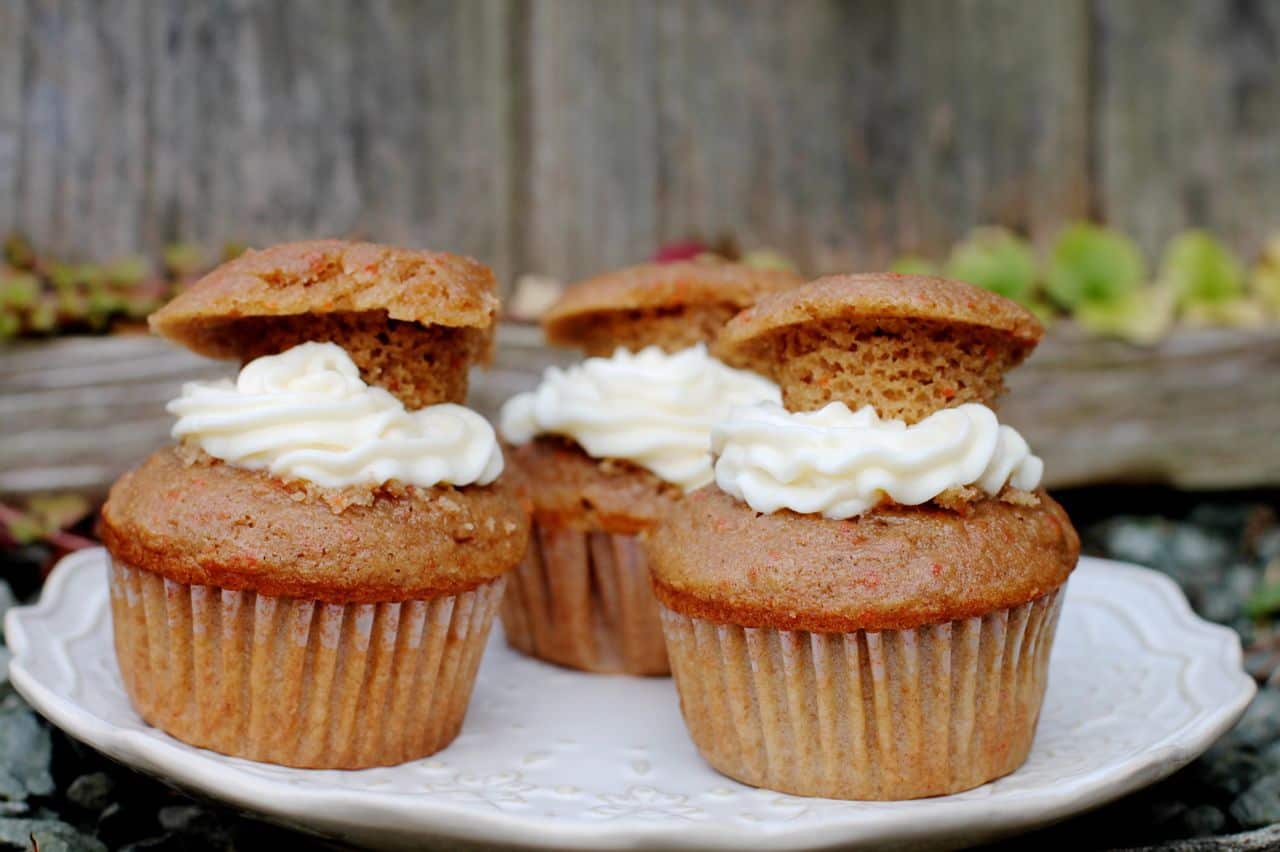 Directions
Preheat oven to 350.
Combine all the ingredients except carrots in the bowl of an electric mixer with the paddle attachment until well combined.
Fold in the carrots.
Line 24 cupcake tins with liners and spray the small tart pan with non-stick spray.
Fill the prepared pans 3/4 full.
Bake the the large cu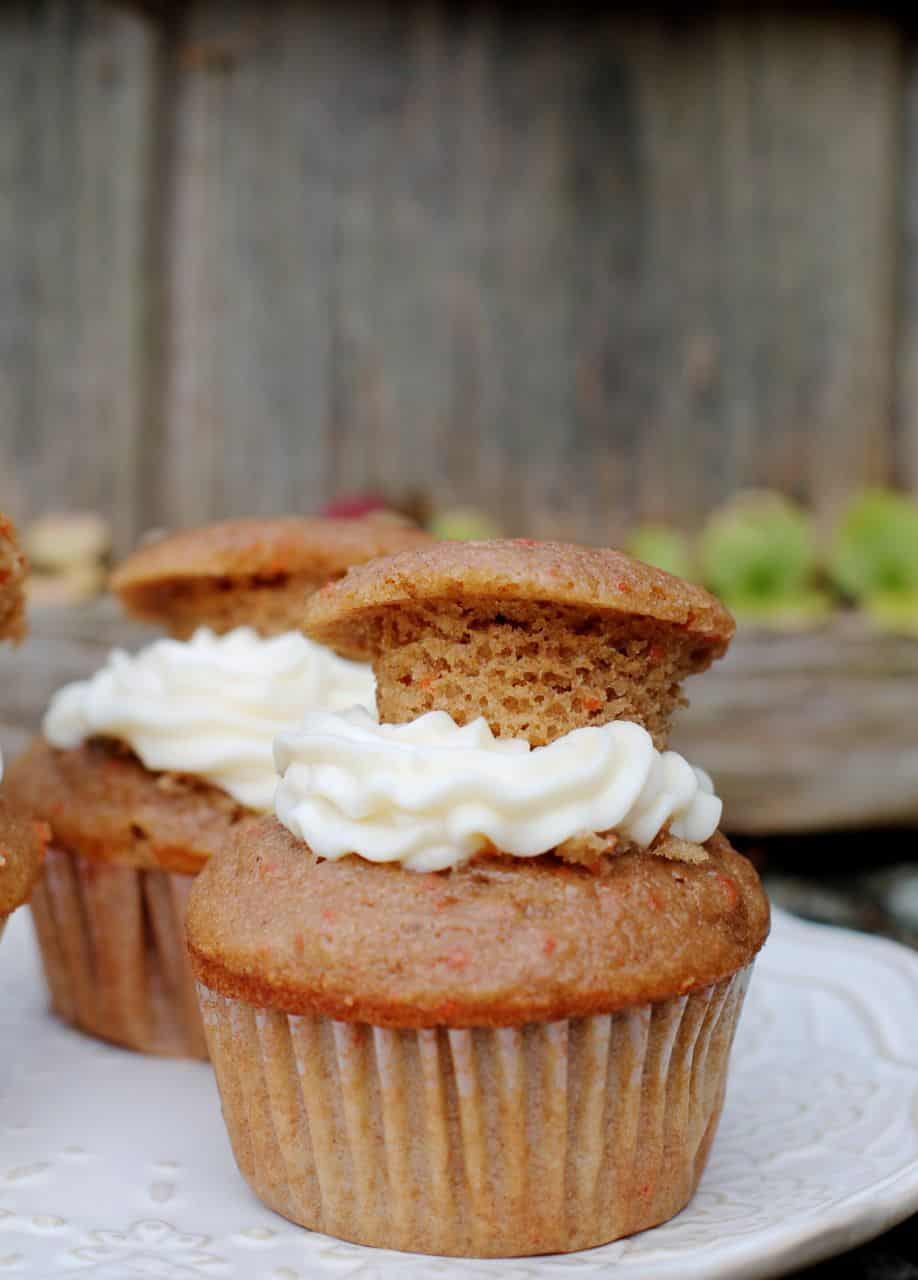 pcakes for 20-22 minutes and the small tarts for 15 minutes (oven times may vary, insert toothpick  to test for doneness.)
Cool completely.
**For the frosting combine cream cheese frosting in tub with a package of marscapone cheese until fully whipped and incorporated.
To assemble-
Scoop out the middle of the large cupcake.
Pipe in the frosting.
Top with a small tart carrot cake.
These are a delicious and luscious cupcake perfect for any time of the year. I sometimes add in a 1/2 cup crushed pineapple drained to the batter of the cupcakes for a sweeter variety. My husband doesn't like pineapple so I usually add this ingredient if I am taking these cupcakes to a different event.
Happy Baking!