Planning a trip to Boston, Massachusetts in the near future? Put the New England Aquarium on your trip itinerary. This aquarium was a great way to spend the day and we had kids that vary in age from 5 through 17. They all were thrilled with the display of animals and exhibits.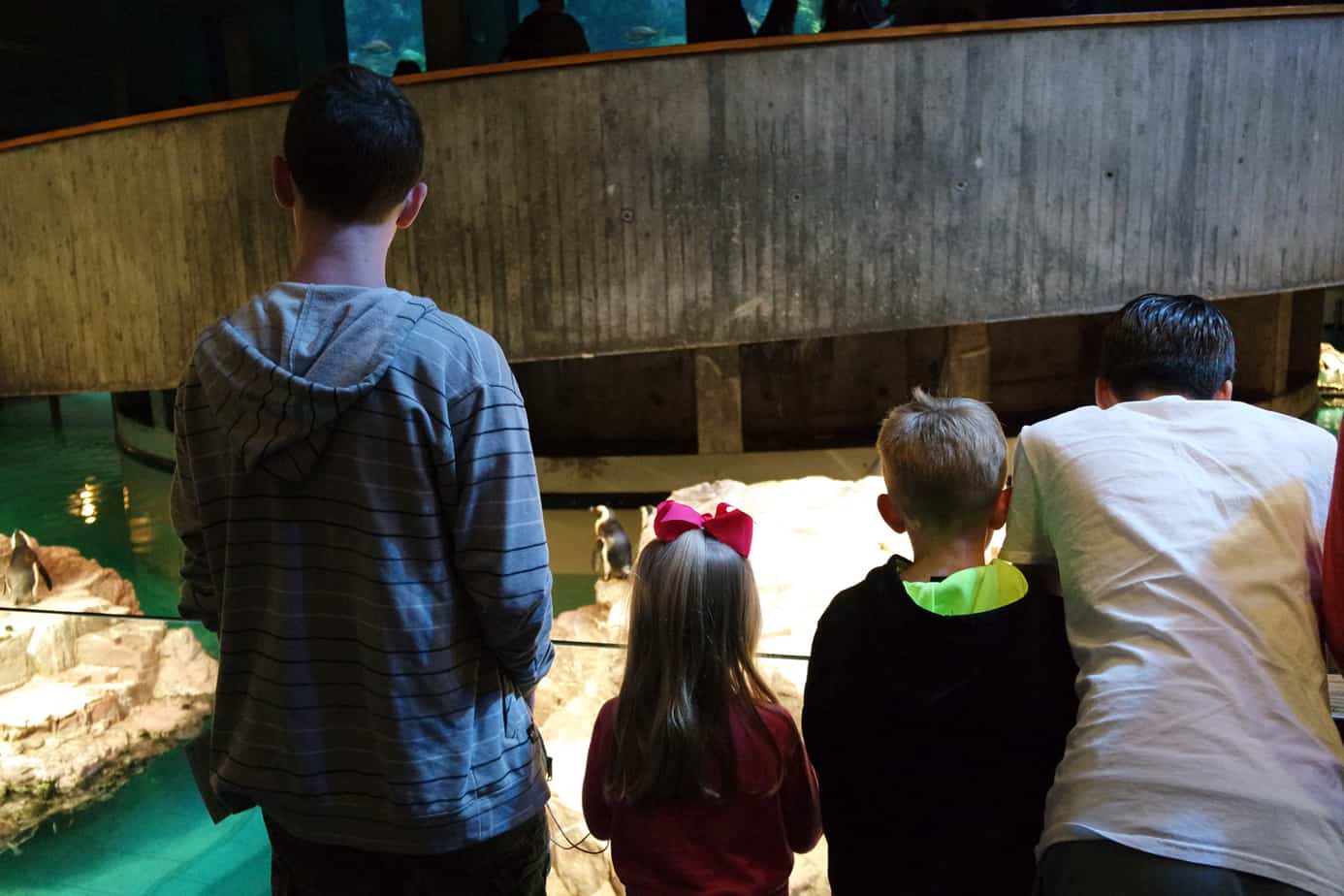 The New England Aquarium is located right on the waterfront in Boston. The parking was located right next door so it was convenient and I think we paid $39 for parking there all day. For us New Yorkers this is a total bargain because parking in Manhattan can be up to three times that amount.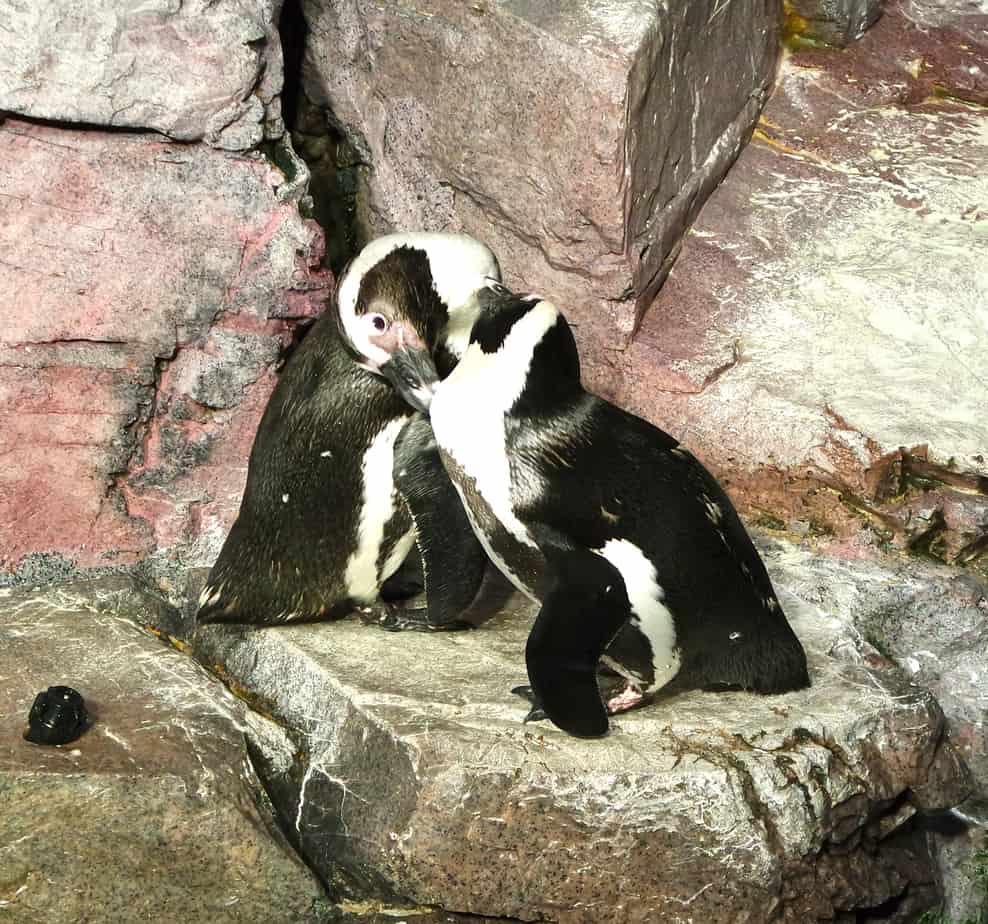 The aquarium itself is designed in the round so all of the walkways spiral throughout the building with a huge (really, really big) cylinder in the middle that is loaded with sea turtles, hammer head sharks, and a variety of beautiful coral and tropical fish too.
When we were there was a diver in a scuba suit in the tank with all of these creatures.

Throughout the aquarium there are a bunch of smaller tanks and exhibits that house penguins, sea lions and seals, octopus and more. We loved the octopus it was like in the movie Finding Dory; it changed color depending on what it was pressed up against. So cool.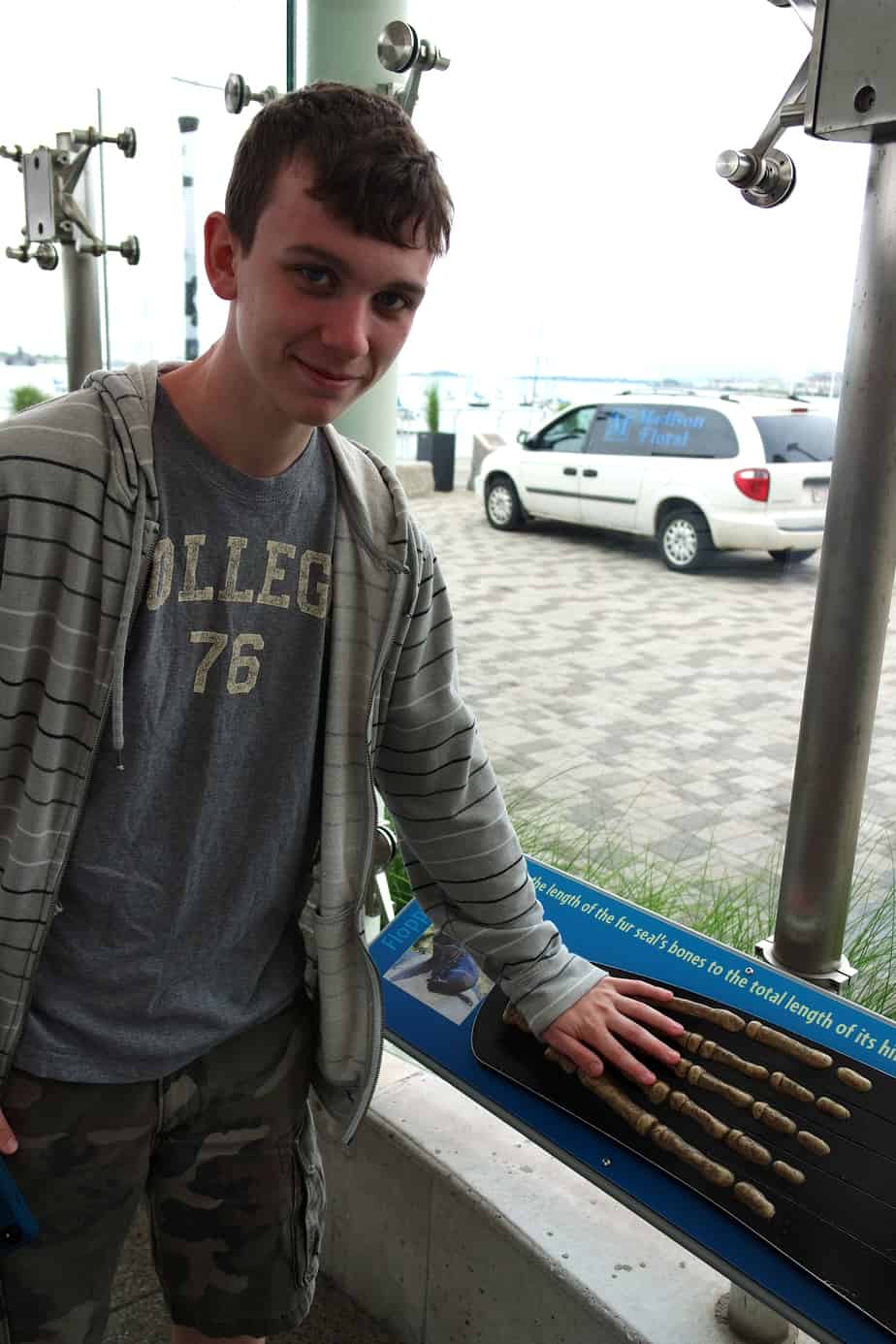 There were also a variety of interactive displays and hands-on play areas as well. It really was a great day trip to keep the kids and adults alike entertained. There is something so mesmerizing about watching sea creatures swim. We really could have stayed there for even longer but we had a few other things to do on our agenda that day like ride the Carousel and have sweet treats from nearby food trucks. What a great city and amazing day.