This post has been compensated by Yoplait. All opinions are mine alone.
A beautiful relaxing day at the pond is just what this mom needs now that school is back in session. We spent most of our summer outdoors and we really try to unwind on the weekends. We are so thankful to have this pond where the family can swim, fish, play in the sand, relax and rejuvenate. We always pack a cooler with snacks and for this Mom, Yoplait Multipacks from Walmart are just the ticket. I love the taste and convenience of this yogurt and the new packaging – perfect to grab and go.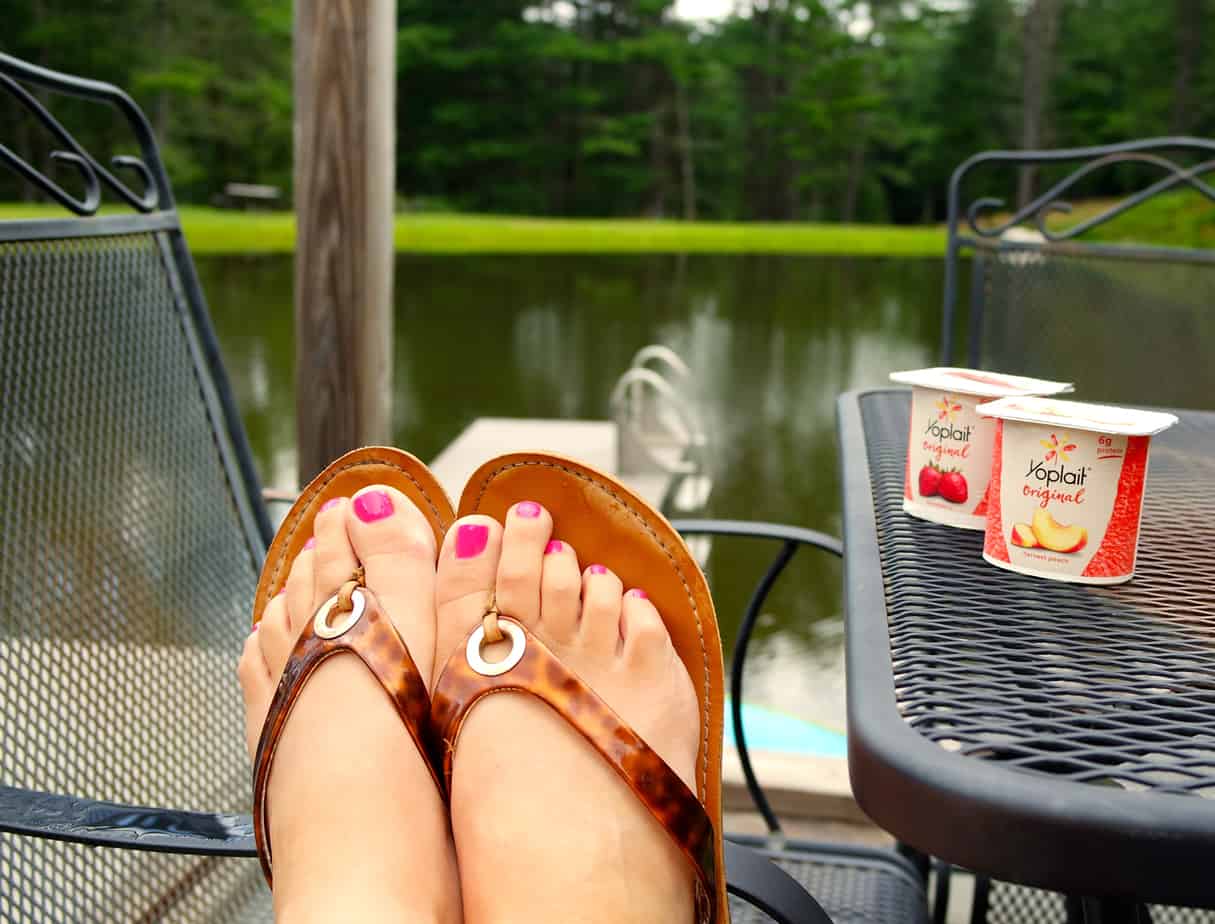 I found these Yoplait multipacks at Walmart this past week and they have quickly become a new favorite, especially because they come in a variety of flavors, and they have new packaging with an easy open top! We love the strawberry/peach combination. There is an option for every taste, the kids like them too. I love that they are a grab-and-go option with the new packaging, so it's faster to head out the door!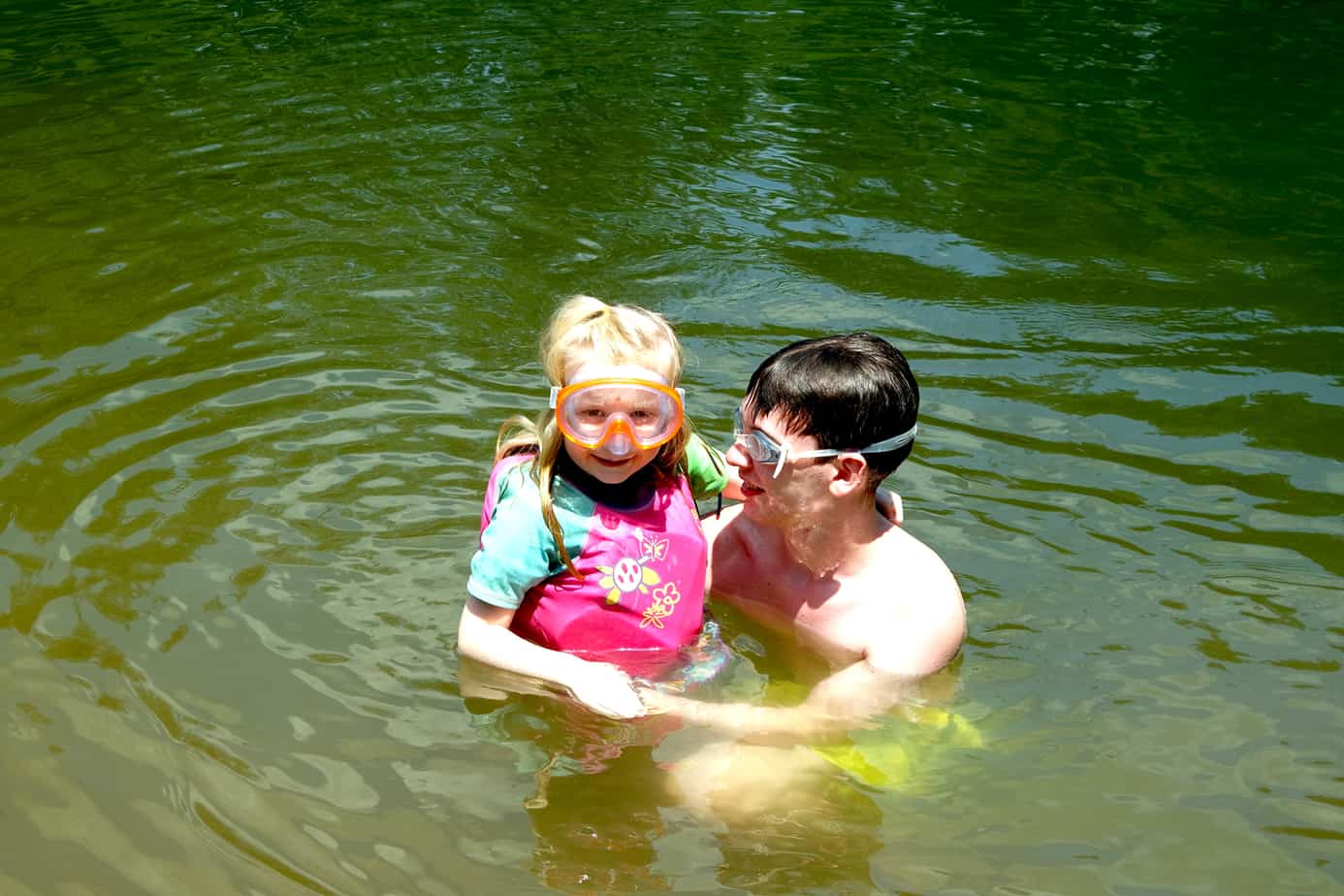 Sometimes when we spend the day by the pond the time moves so quickly that the kids don't want to stop what they are doing to take a break and have a snack. This last week when I packed up Yoplait they were asking me when it was time to eat. I would say that speaks volumes as to how good this product is.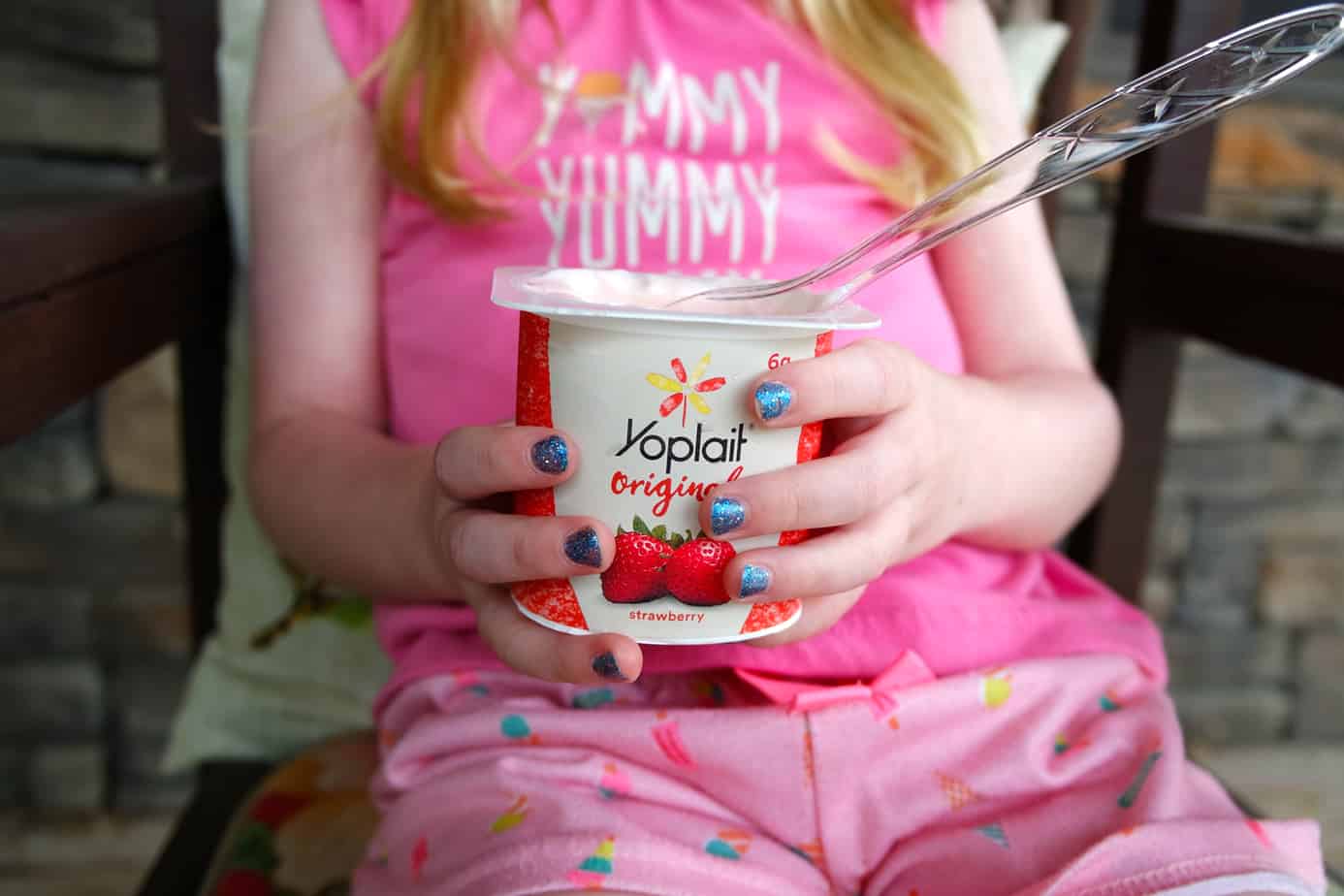 We enjoyed the Yoplait Strawberry, Peach and Mixed Berry flavors. They were so creamy and flavorful we enjoyed every last drop. The peach had me thinking of all the delicious produce we have been getting at the farmer's market. Small bites of fruit in every bite of this yogurt.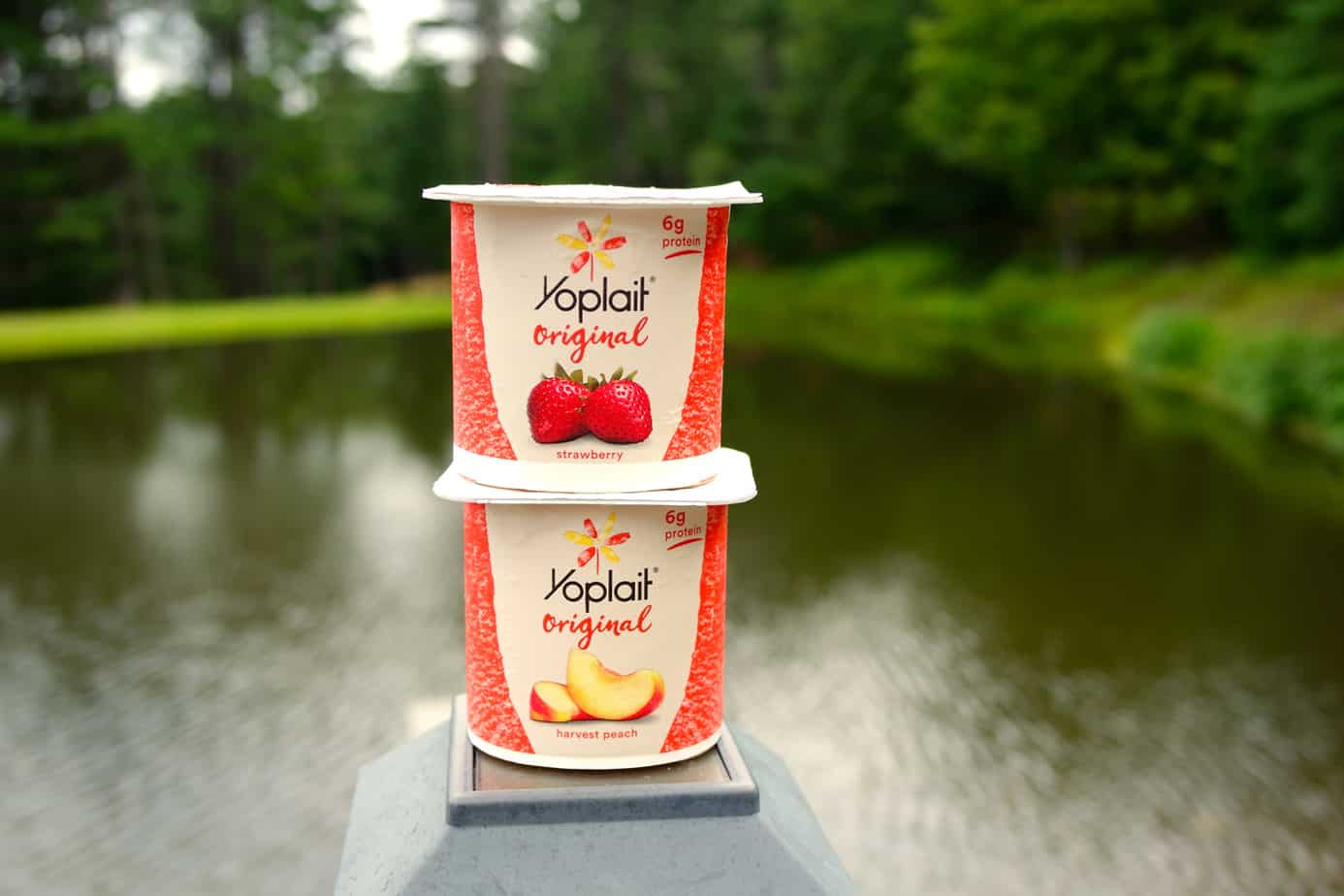 My kids have already asked if they can bring the Yoplait to school for lunch and snack -another great idea for these portable yogurt cups. The new packaging makes it a breeze to grab for easy lunches. I think I will be bringing these in my lunch bag for work this September as well.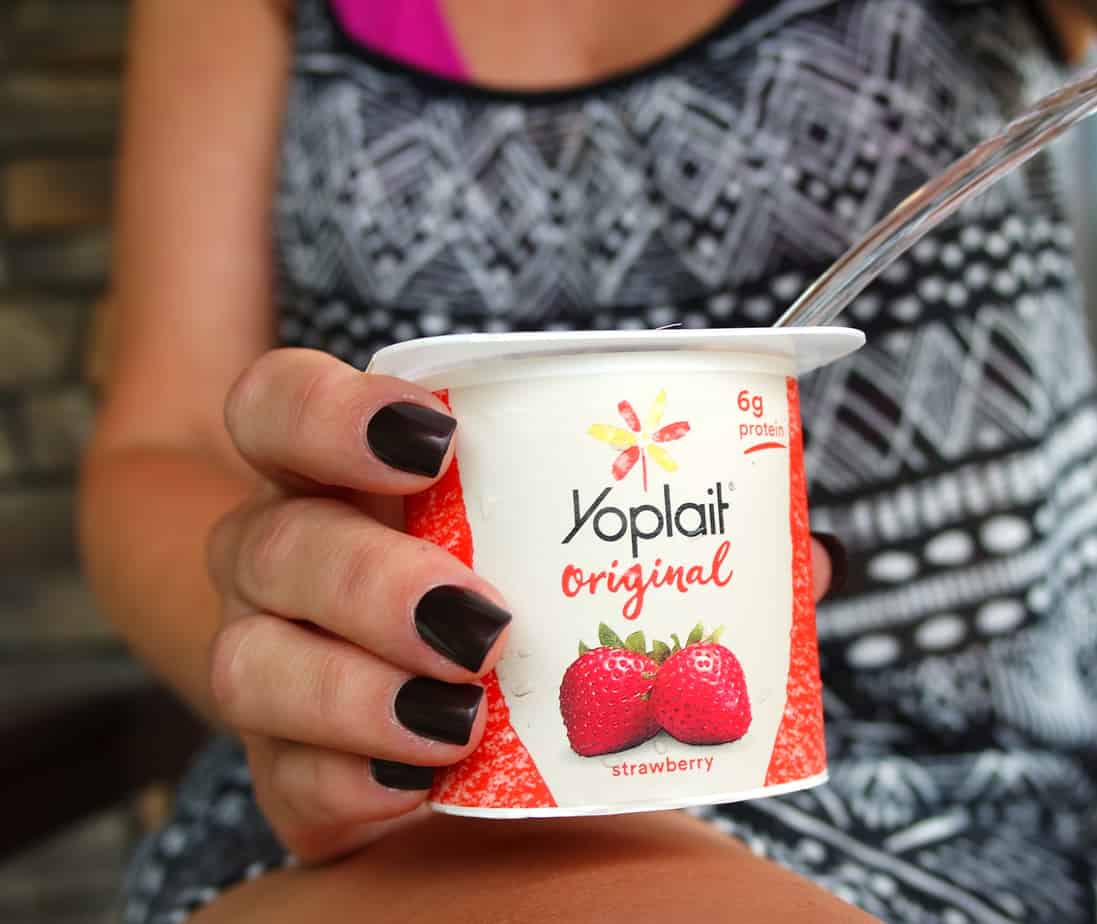 Be sure to look for these flavors and the new packaging in the dairy section at Walmart during your next shopping trip. We have stocked up on a few varieties to enjoy this fall. For this teacher, the fall signals a fresh new start to the school year and we all can't wait to get started. Knowing that we have Yoplait yogurt in our lunch boxes, definitely makes the day better. Get yours today.