This shop has been compensated by Collective Bias, Inc. and its advertiser. All opinions are mine alone. #OreoCookieBalls #CollectiveBias
Coming up with gift ideas for my children's teachers is so much fun. I love making them gifts that not only will they appreciate, but they will remember for years to come. These OREO Cookie Ball Reindeer Noses Mason jar gifts are perfect; they are super cute and are delicious filled with OREO Cookie Balls.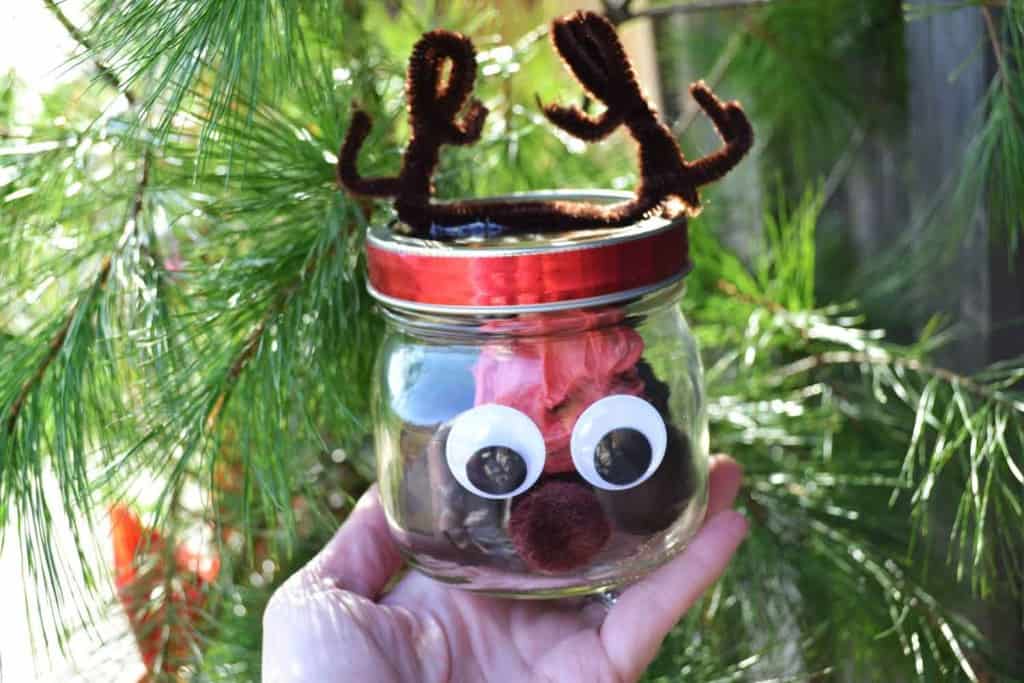 The kids can help by making the jars and the OREO Cookie Balls. For my jars, I used a hot glue gun but you can just as easily use any glue that you have on hand. First up a trip to Walmart to get all of the necessary components for these gifts. In just one stop, you can get all you need to create these presents. Here is a list of everything you need to make the Reindeer Noses mason Jars:
Mason Jars with Lids (any size you want, just remember the OREO Cookie Balls will have to fit!)
Googly Eyes
Brown Pipe Cleaners
Red and Brown pom poms
Glue
Ribbon (optional)
These jars are so easy to make. First, glue two googly eyes onto one side of the mason jar. Next, glue on a pom pom nose. Then, cut and twist the brown pipe cleaner to make antlers and glue to lid. Last, adhere a ribbon around the outside. I used red but you could use any color you have on hand. That's it- so easy, right? Depending on how many you have to make you could set up an assembly line, and in no time you will have your jars done.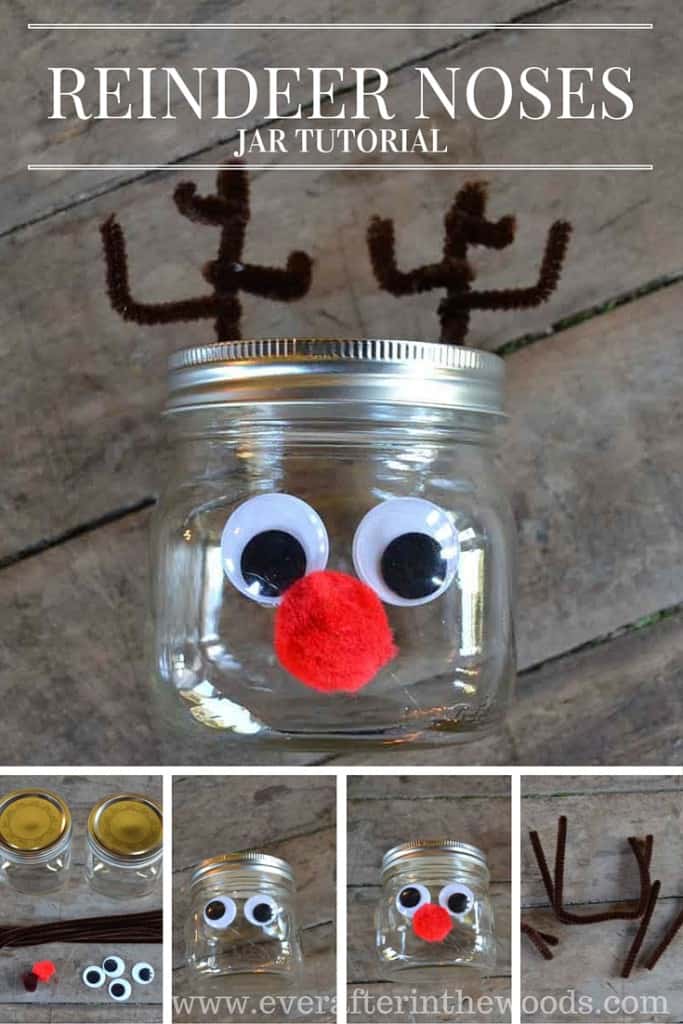 I have designed a cute, free printable Reindeer Noses gift tag. Simply print it out and cut them to size. I used a circle hole punch but if you don't have one of those, square tags would work too. How adorable are these tags? I simply love how they turned out.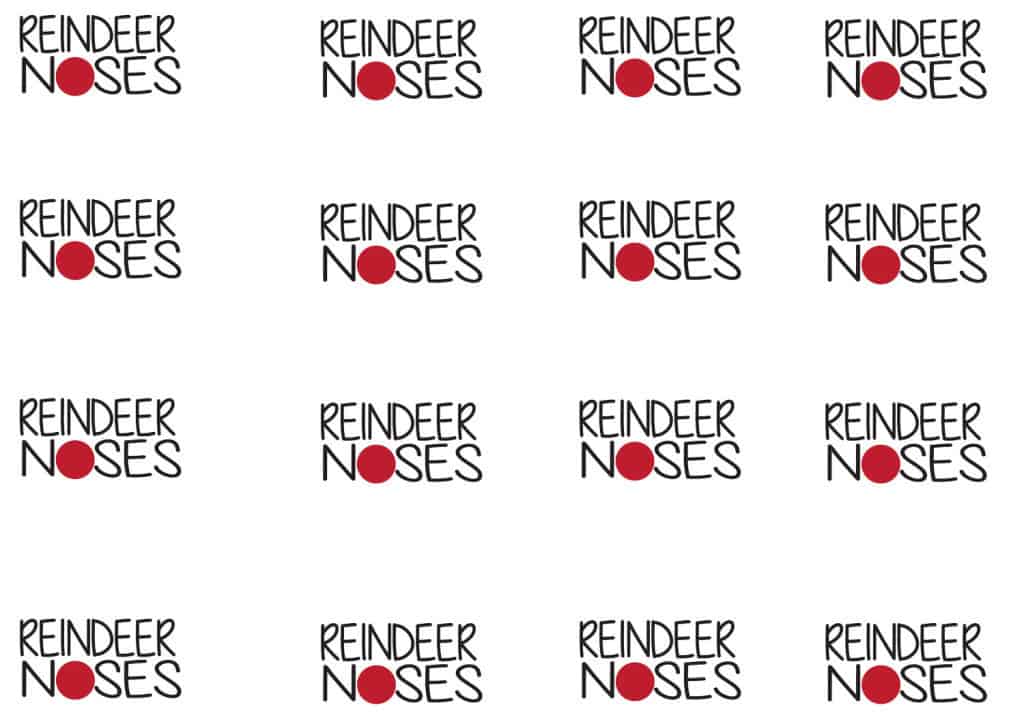 Time to make the OREO Cookie Balls. Below you will find the official recipe. They are so easy to make but make sure you are using room temperature cream cheese. It makes it so much easier to mix together.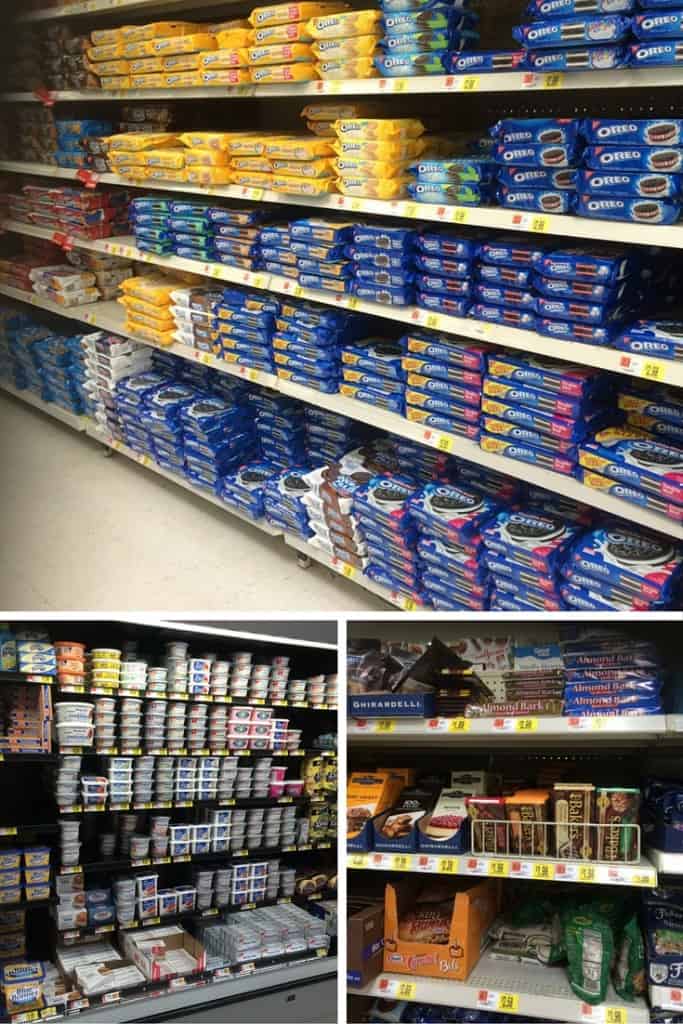 Official OREO Cookie Ball Recipe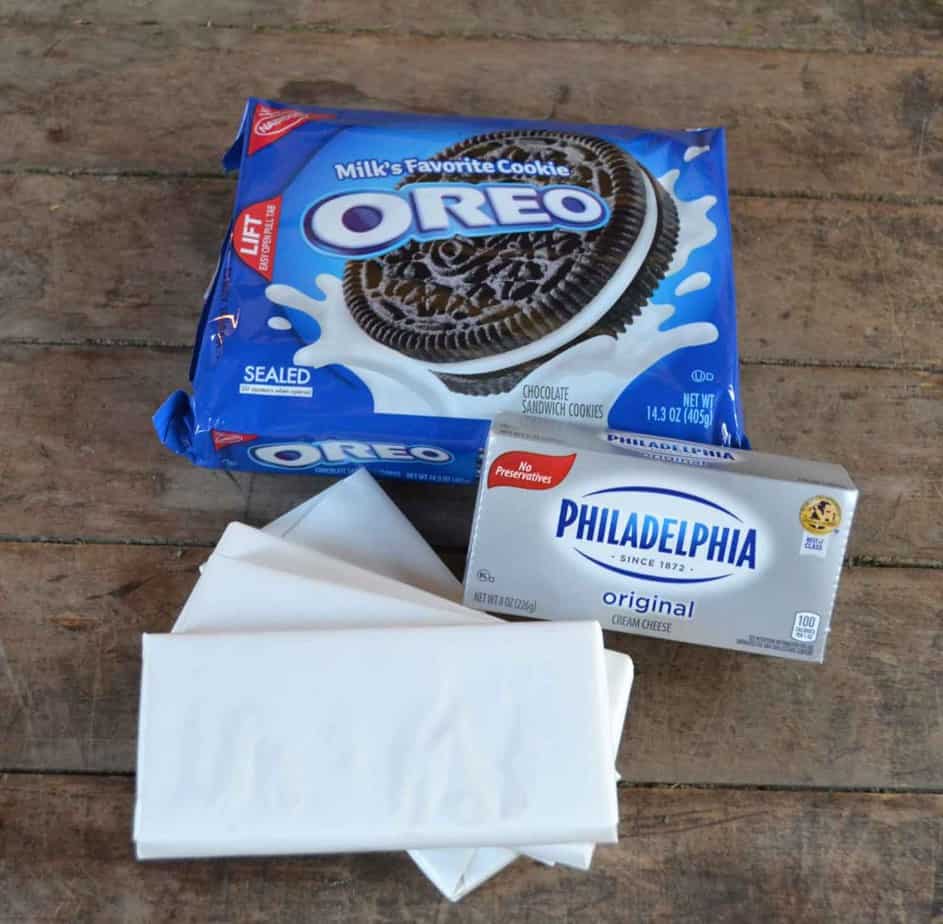 Ingredients:
1 pkg (8 oz.) brick cream cheese, softened
36 OREO Cookies, finely crushed (about 3 cups)
4 pkg. (4 oz. each) semi-sweet baking chocolate, melted
Make it!
MIX cream cheese and cookie crumbs until blended.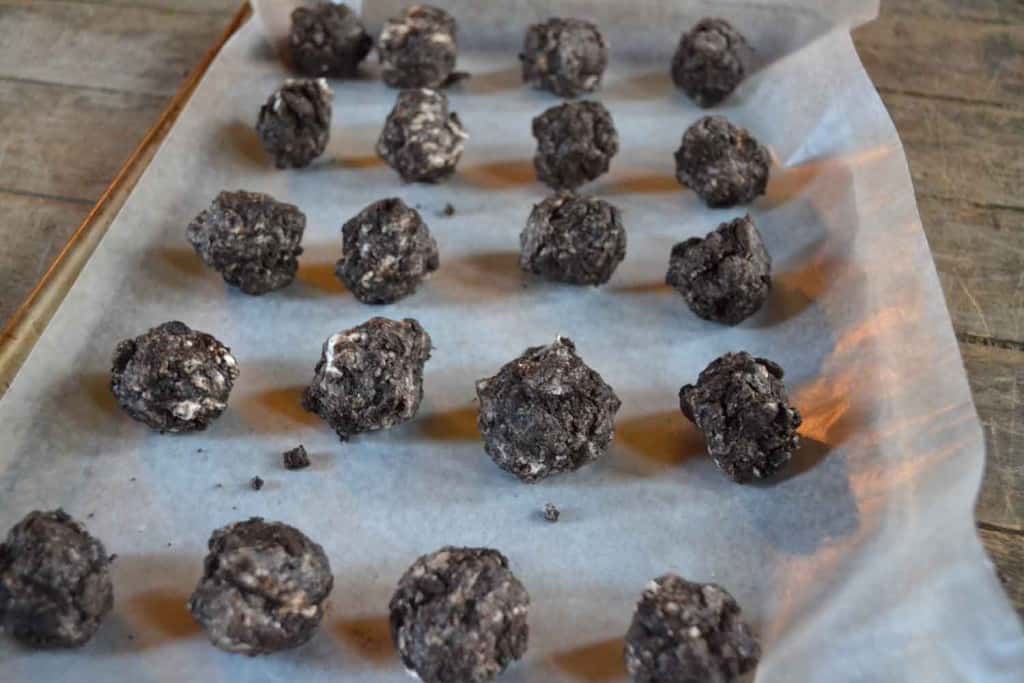 SHAPE into 48 (1-inch) balls. Freeze 10 min. Dip balls in melted chocolate; place in single layer in shallow waxed paper-lined pan.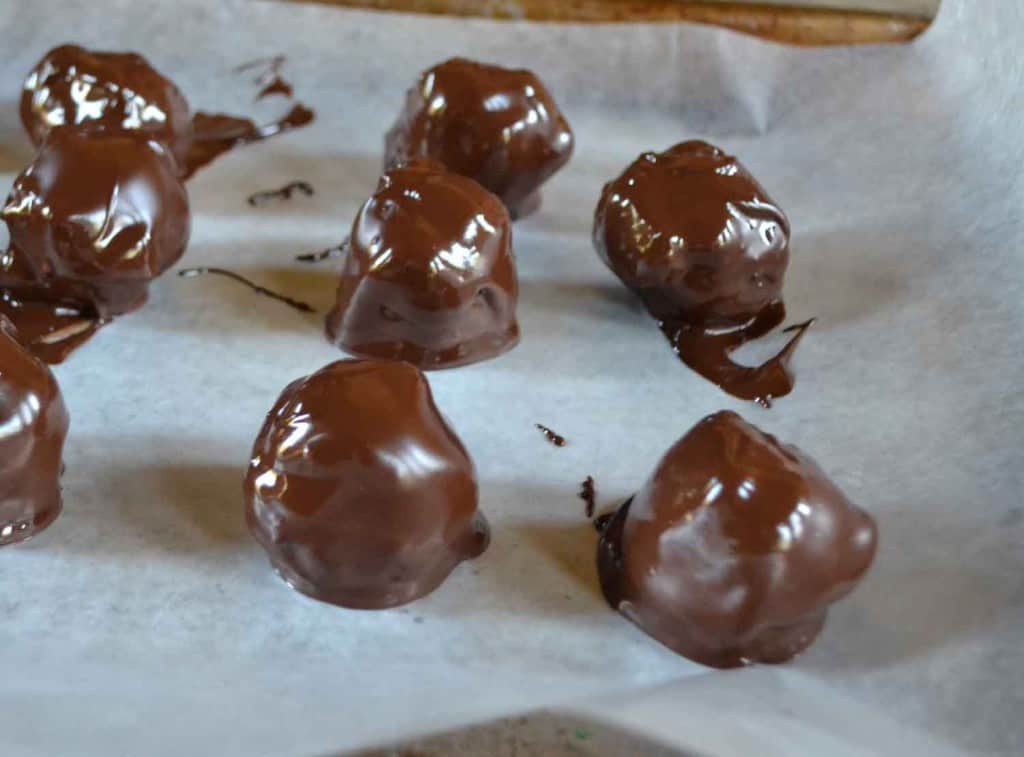 CUSTOMIZE it with your own ingredient additions or decorative skills.
REFRIGERATE 1 hour or until firm.
Share and enjoy!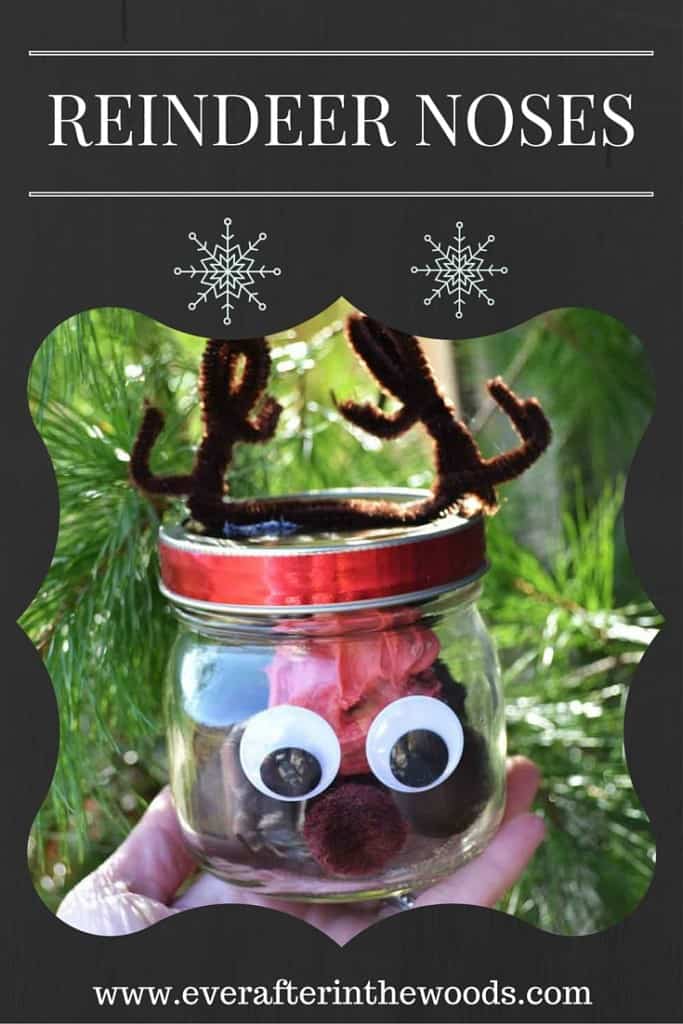 For crushing the OREO cookies, I used a potato masher and it worked great. You could also crush them in a large sealed bag or food processor too.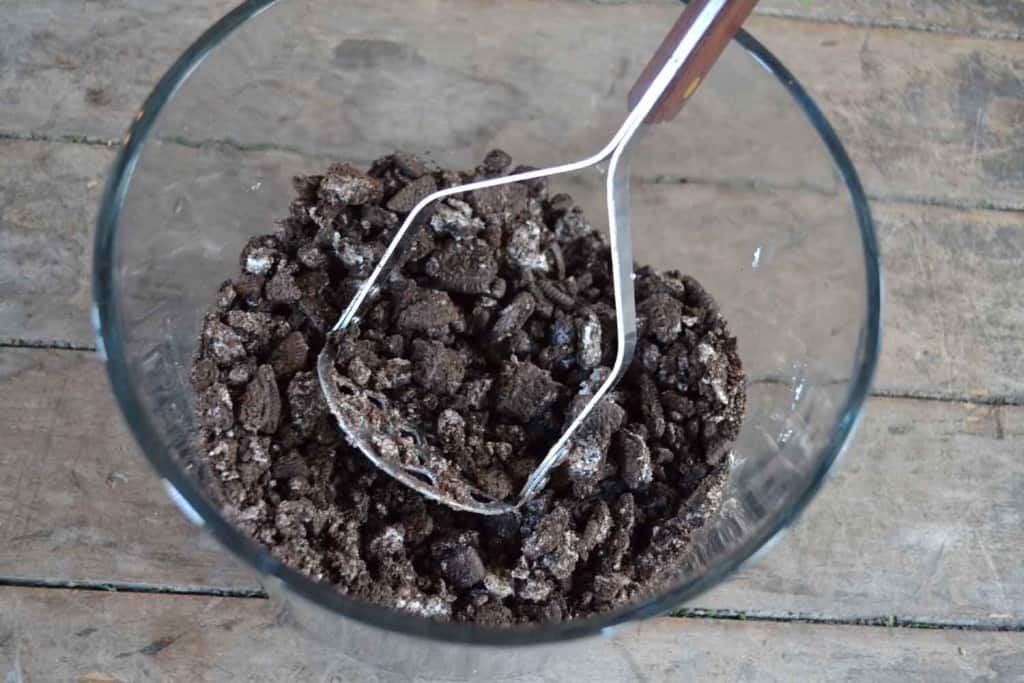 For my Creative Reindeer Noses, I made one batch using the Original Recipe and another set of OREO Cookie Balls by substituting Golden Oreos and White chocolate with red food coloring to make the red noses! You could just as easily dip half of your OREO Cookie Balls in the semi-sweet chocolate and the other half in the white chocolate with red food coloring. You will want more of the chocolate noses when placing them in the jars.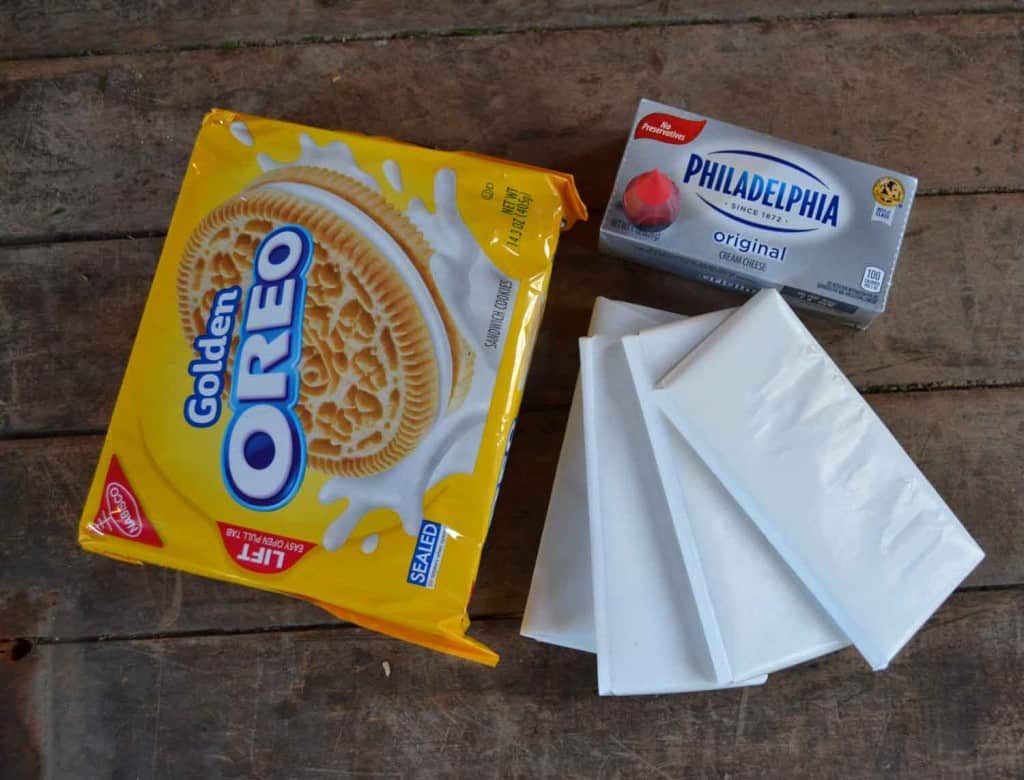 Side note – keep an extra careful eye on the white chocolate when melting it is a little more temperamental!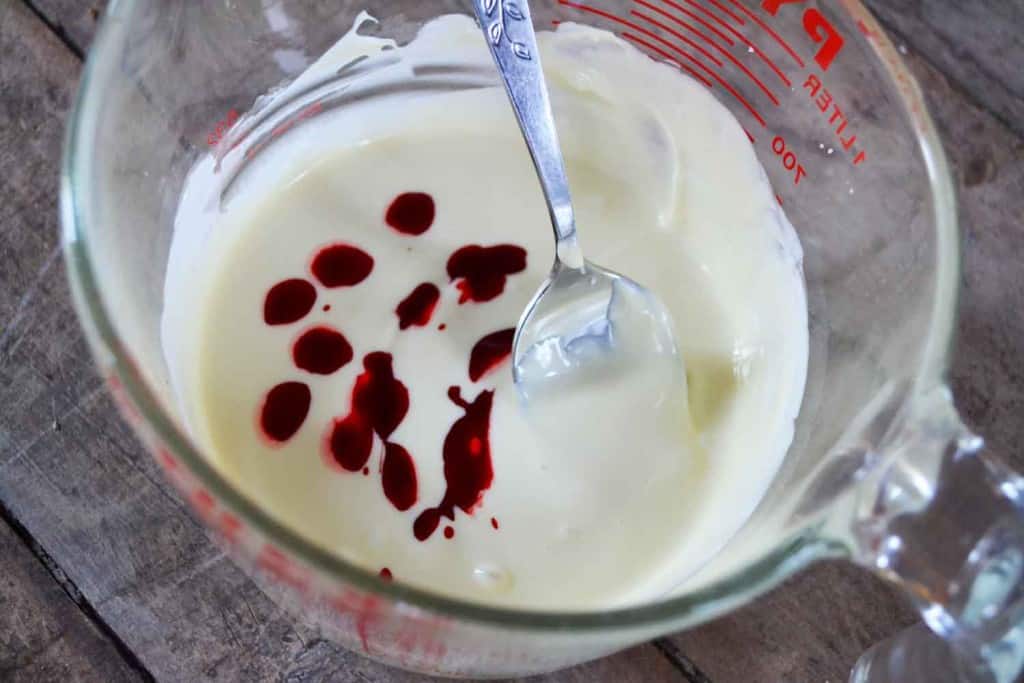 Once all of your OREO Cookie Balls are chilled fill your mason jars with mostly the chocolate balls with just a few red ones in there. My Reindeer Noses jars held 6 chocolate OREO Cookie Balls and 1 red one. Perfect size for a great gift not only for teachers, but hostess gifts too. I am smitten with how gorgeous they turned out.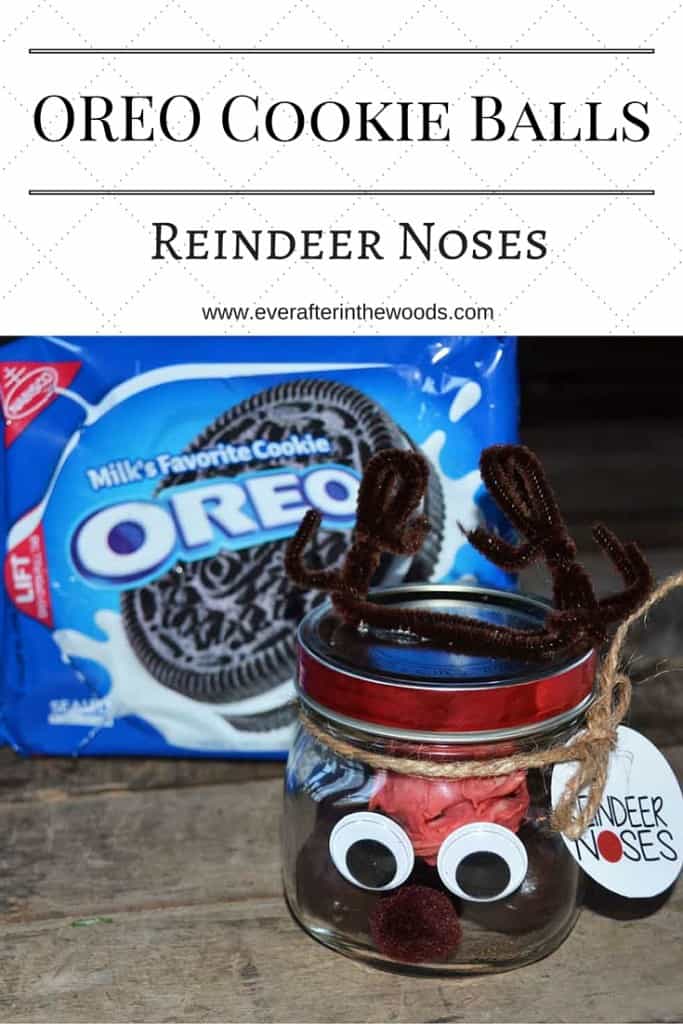 The possibilities for these OREO Cookie Balls are endless, for more holiday OREO Cookie balls recipes, check out this link: ‪http://cbi.as/14pvf . I would love to see and hear about your OREO Cookie Ball creations too. Leave a comment or a link to how you use OREO Cookies to share holiday cheer.