Thanks to CROSS Pens for partnering with me for this post.
Every year I have the daunting task of figuring out an amazing father's Day gift for my husband to show him how much we appreciate all he does for our family. It is is hard to do but this year it has been made a bit easier thanks to CROSS fine writing instruments.
Do you have a Marvel fanatic in your home? We are definitely Team Cap. in our home but does your honey have a favorite Marvel hero? CROOS fine writing instruments teamed up with Marvel to launch a series of Super Pens featuring the most prominent icons in the Marvel universe, Iron Man, Captain America, and Spider Man.
How cool are these pens?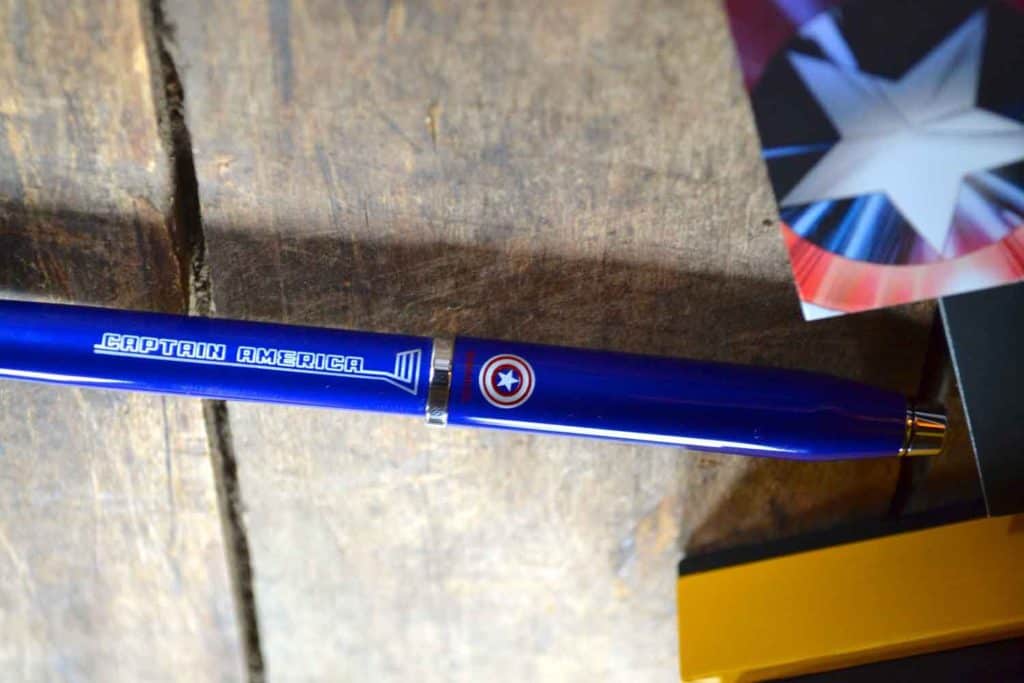 They are available in different price points as well as two styles. First the brand's evolutionary Century II series finished in a high-gloss lacquer and includes a collectible, character-specific romance card (MSRP $150 USD.) And the second is the Tech2 series, which transforms from a ballpoint pen to a stylus in a flash (MSRP $45 USD.) I know that this will be the perfect Father's Day gift this year. It is different and unique – yet totally useful.
This gift keeps in perfect timing with the new Marvel movie, Captain America: Civil War. I know my husband who is our real life superhero will appreciate the thought behind this cool pen. I think I won on the gift front this year!