This shop has been compensated by Collective Bias, Inc. and its advertiser. All opinions are mine alone. #SToKCoffee #CollectiveBias
My husband and I really enjoy spending weekends going to yard sales, antique shops and flea markets. You could say that we "brake for junk"! I think this especially holds true for my husband, but it is a great hobby that we can spend time doing together.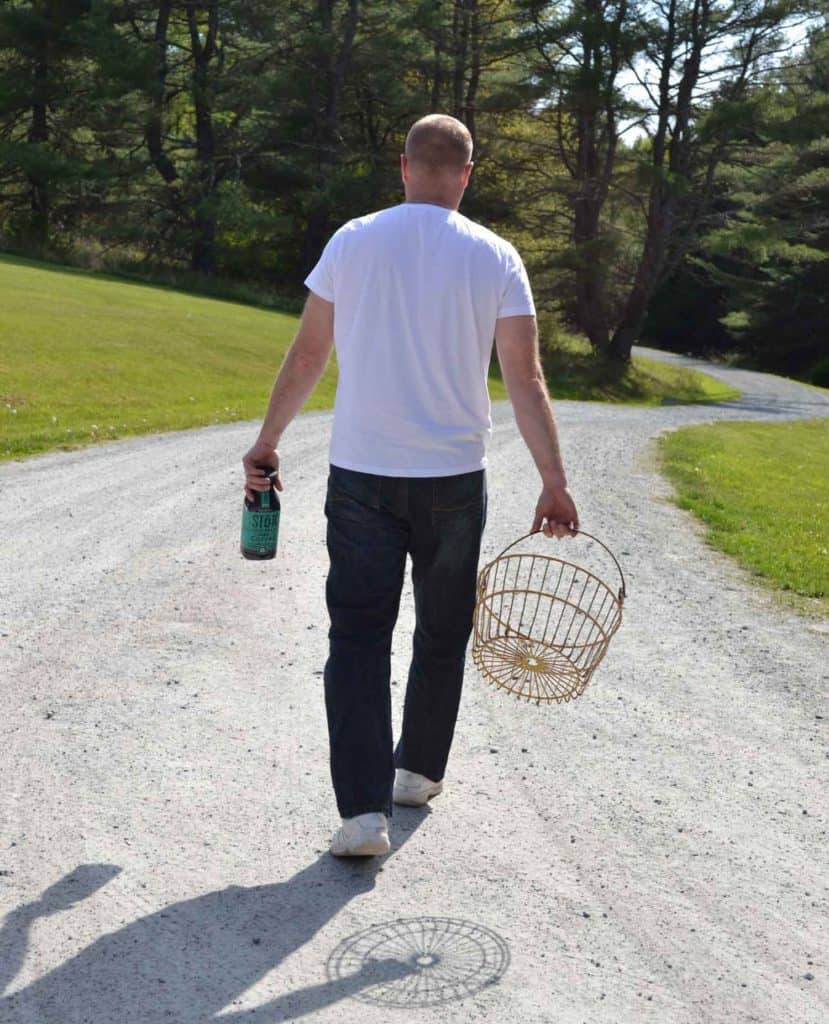 We are especially intrigued by repurposing our vintage finds for new uses in our home or yard. As an art teacher for the past 15 years, I am always trying to foster creativity not only to my students but my family as well. I love turning other peoples cast-offs into treasure.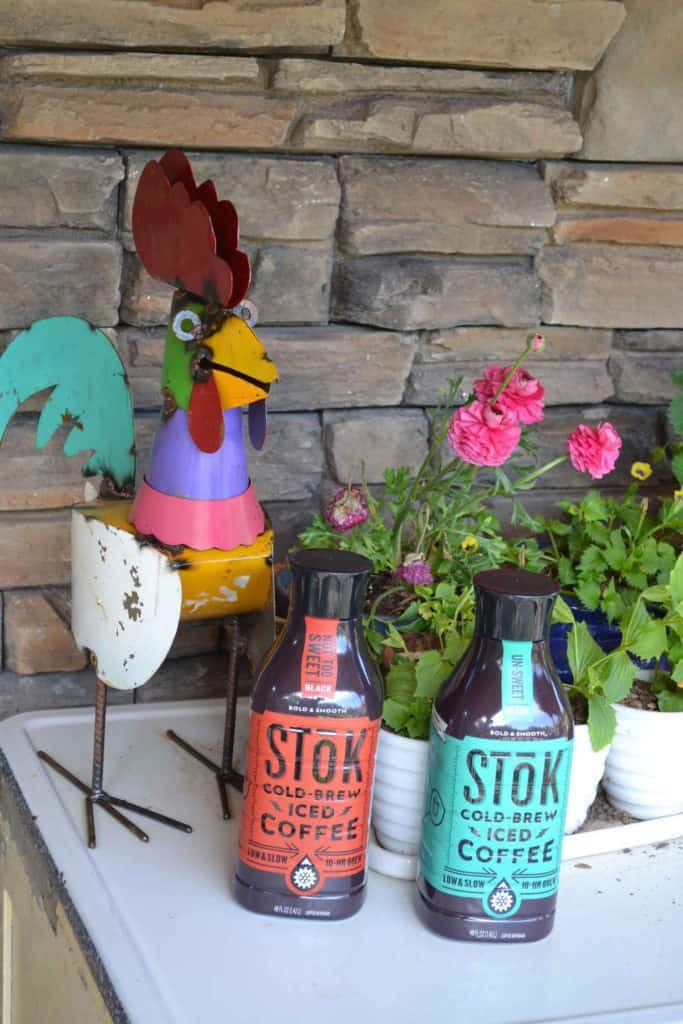 Antiquing is hard work and we need to stay in the element and ready to go- because you never know where inspiration is going to strike! We stocked up on SToK™ Cold Brew Iced Coffee on our last trip to Walmart because it is pure coffee with no weird ingredients. This coffee keeps us going while we are on the hunt for our next great idea. This iced coffee is yummy and delicious- I love adding just a touch of creamer!
How adorable is this vintage egg basket that we turned into a small container garden – perfect for a porch or deck. Another creative idea fueled by SToK™ .
Vintage Egg Basket Container Garden
Materials needed:
Vintage egg basket, liner, potting soil, plants/flowers.
Directions:
Place liner in egg basket.
Add potting soil.
Plant flowers according to where you will place them ie: shade/part sun, full sun, etc.
Water.
Sit back and enjoy your creative handy work! I love the shabby chic vibe that this new container garden has – it is perfect for our cabinet that we have on our front porch but could very easily be manipulated for indoor houseplants or patio tables.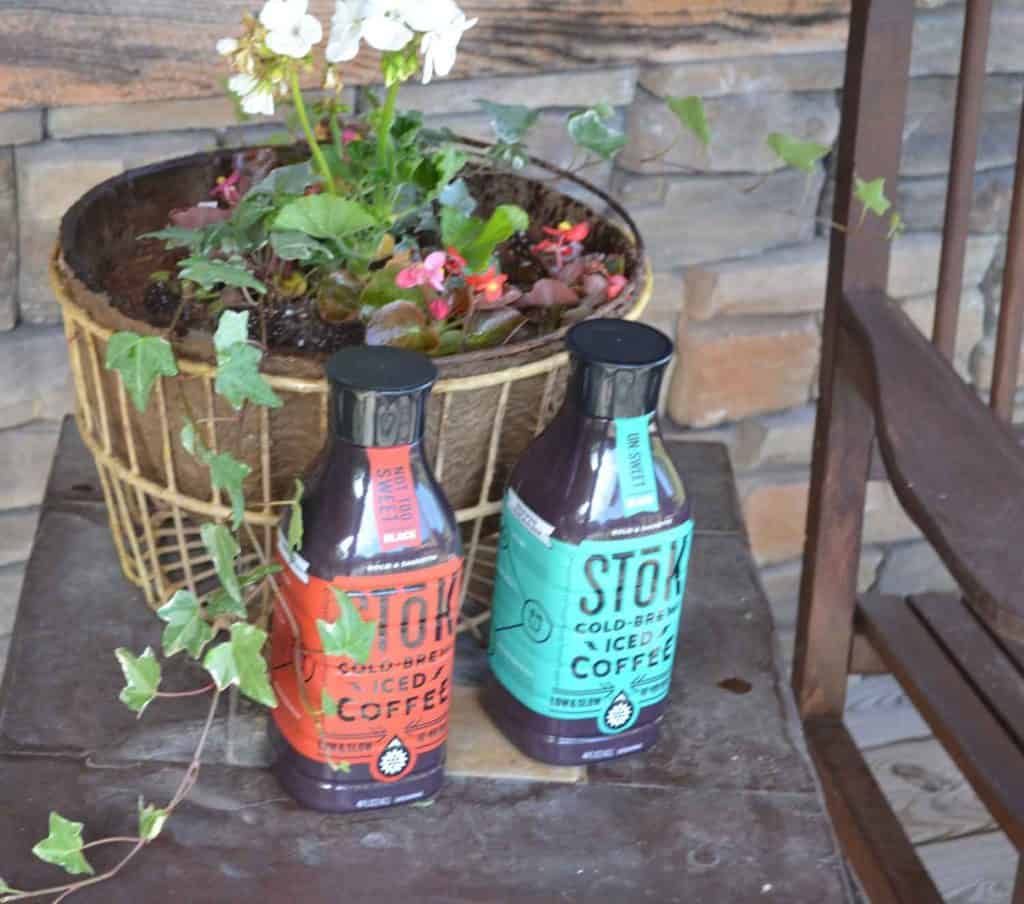 I love that my husband and I share a passion for creative things in an eclectic way. There are numerous times where we pull our creative juices fueled by SToK™ and we just love how they turn out! It is like the company captured inspiration in a bottle – I love the packaging as well. Be on the lookout for SToK™ Cold Brew Iced Coffee during your next Walmart shopping trip and see what intriguing ideas you come up with!