Hello Barbie! Love to jump on the all things pink band wagon with this Barbie inspired dessert. These festive Pink Champagne Cupcakes are the perfect way to celebrate the new Barbie movie.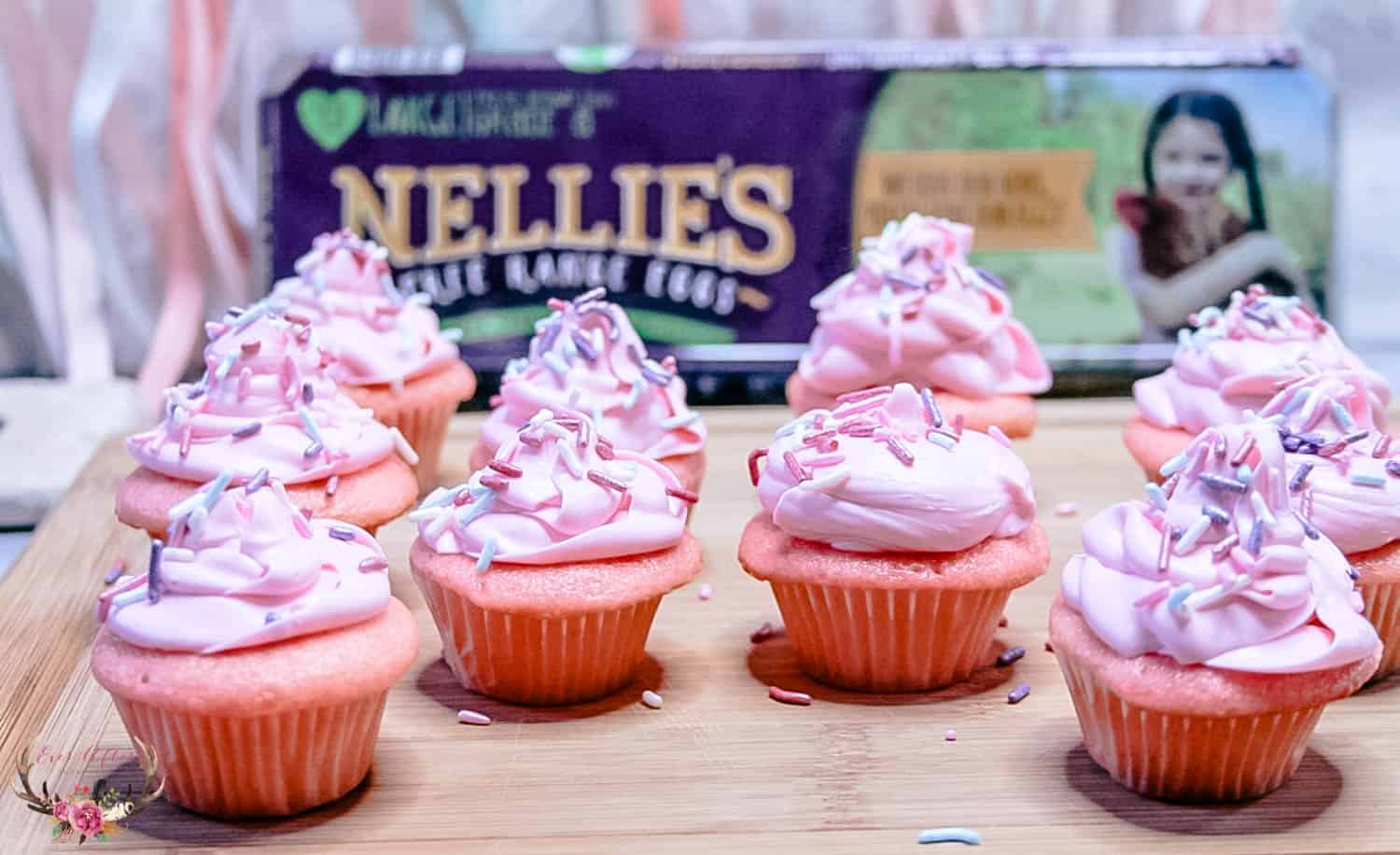 Barbie Dessert Idea – Pink Champagne Cupcakes
We bake a lot in our home but when there is a reason to celebrate (and let's face it Barbie is the perfect reason) to bake these beautiful and delicious pink champagne cupcakes.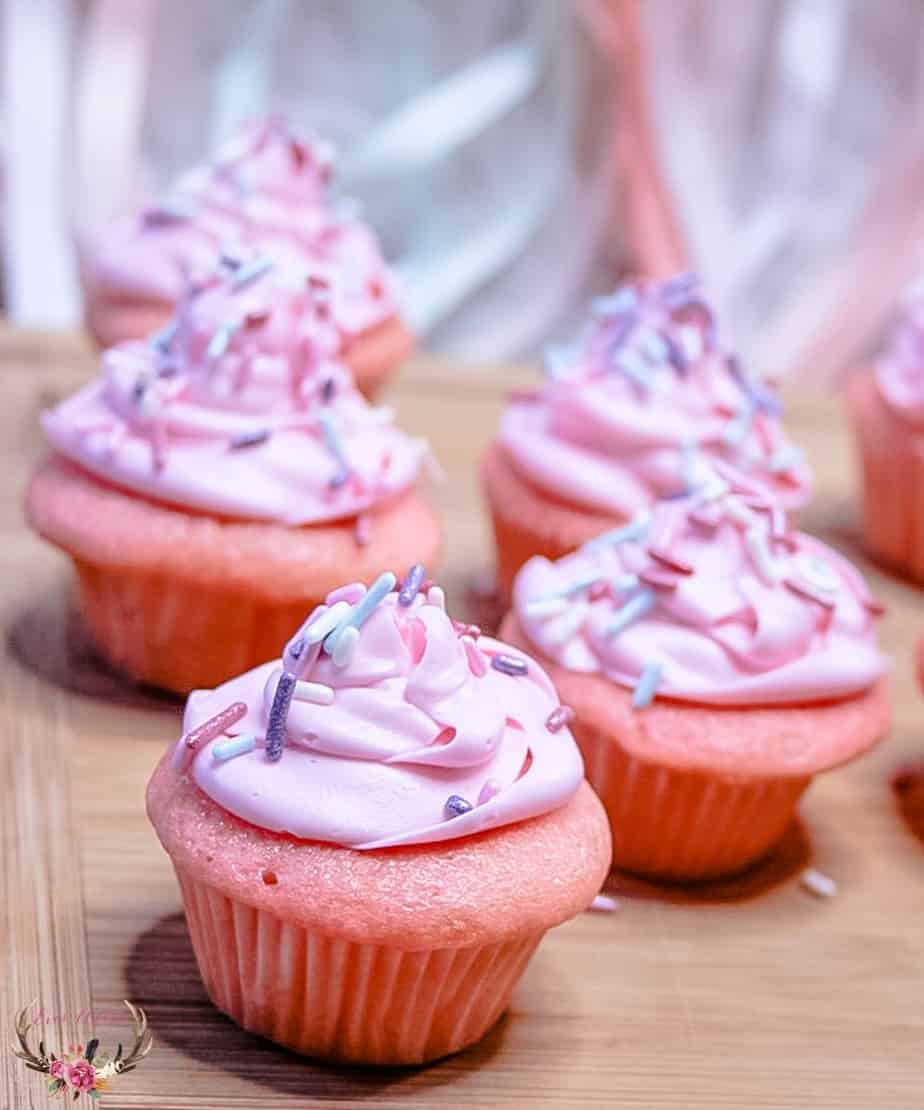 The pink champagne or prosecco gives these cupcakes a light and airy texture. If you prefer to bake without alcohol simply substitute lemon lime soda for the champagne.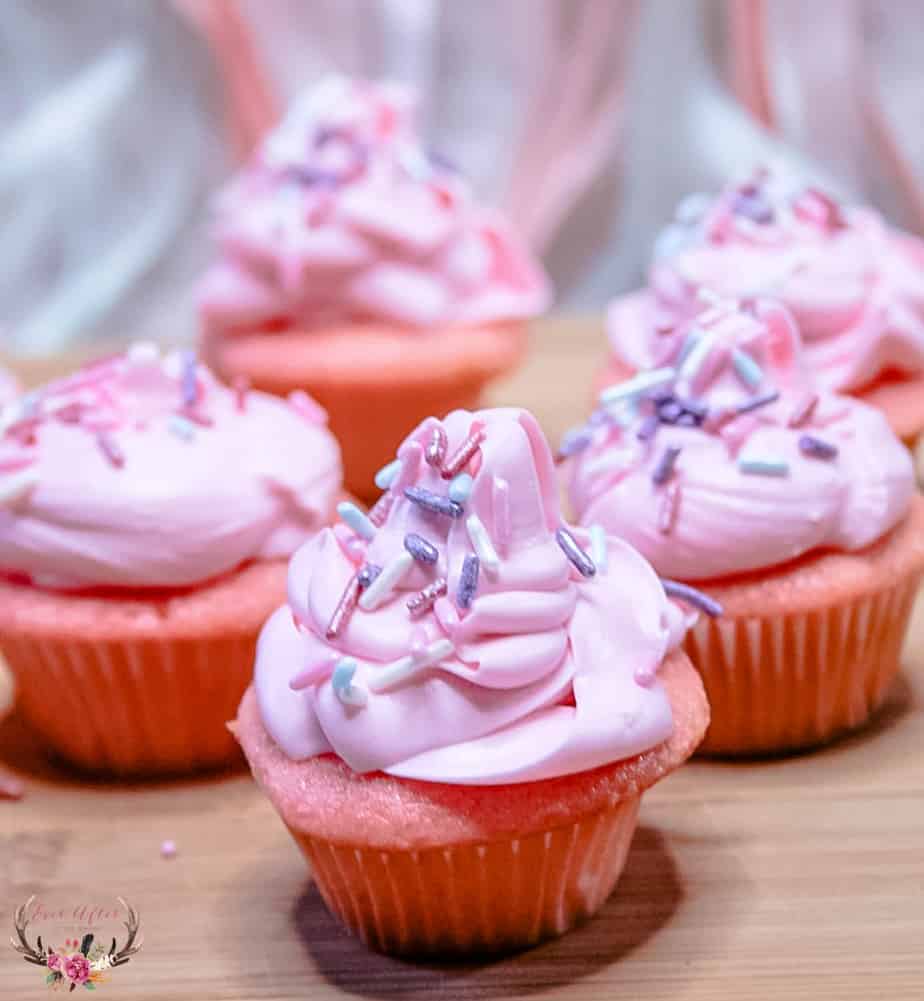 How to make Pink Champagne Mini Cupcakes
Pink Champagne Cupcakes
Ingredients
for cupcakes-
1 box vanilla cake mix
4 Nellie's Eggs
1/2 cup Pink Champagne
1/2 cup milk
2 drops pink food coloring
oil ( amount according to cake mix box)
for icing-
vanilla icing – 1 tub
pink food coloring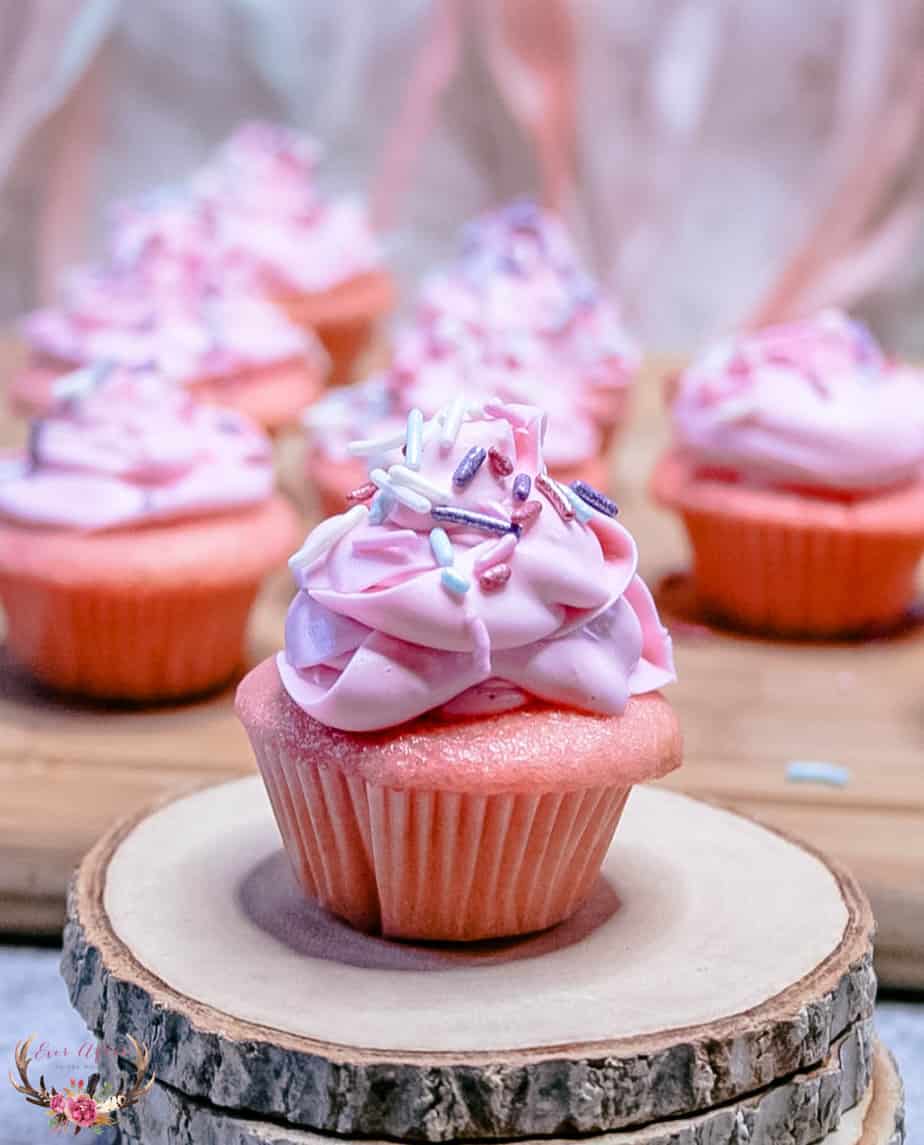 Directions
for cupcakes-
Preheat oven to 350. Line mini cupcake pan with liners and set aside.
In a large bowl, mix all of the ingredients for the cupcakes until combined. Approximately 200 strokes.
Let the batter sit for about 10 minutes.
Fill the prepared cupcake pans 2/3 full.
Bake 12 minutes.
Let cool completely before icing.
Prepare the icing and frost cupcakes.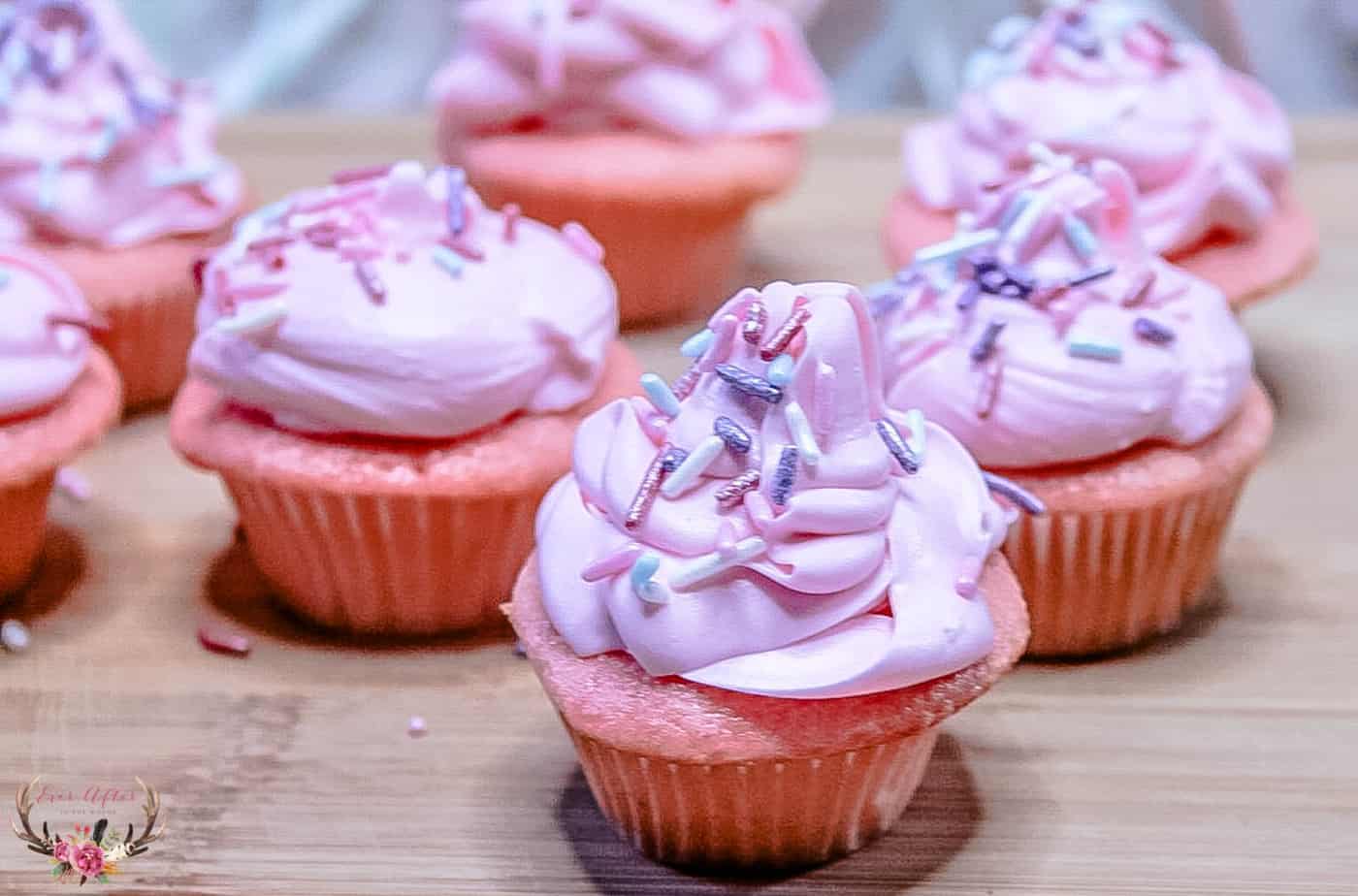 These cupcakes are moist and delicious and every bit as divine as they sound.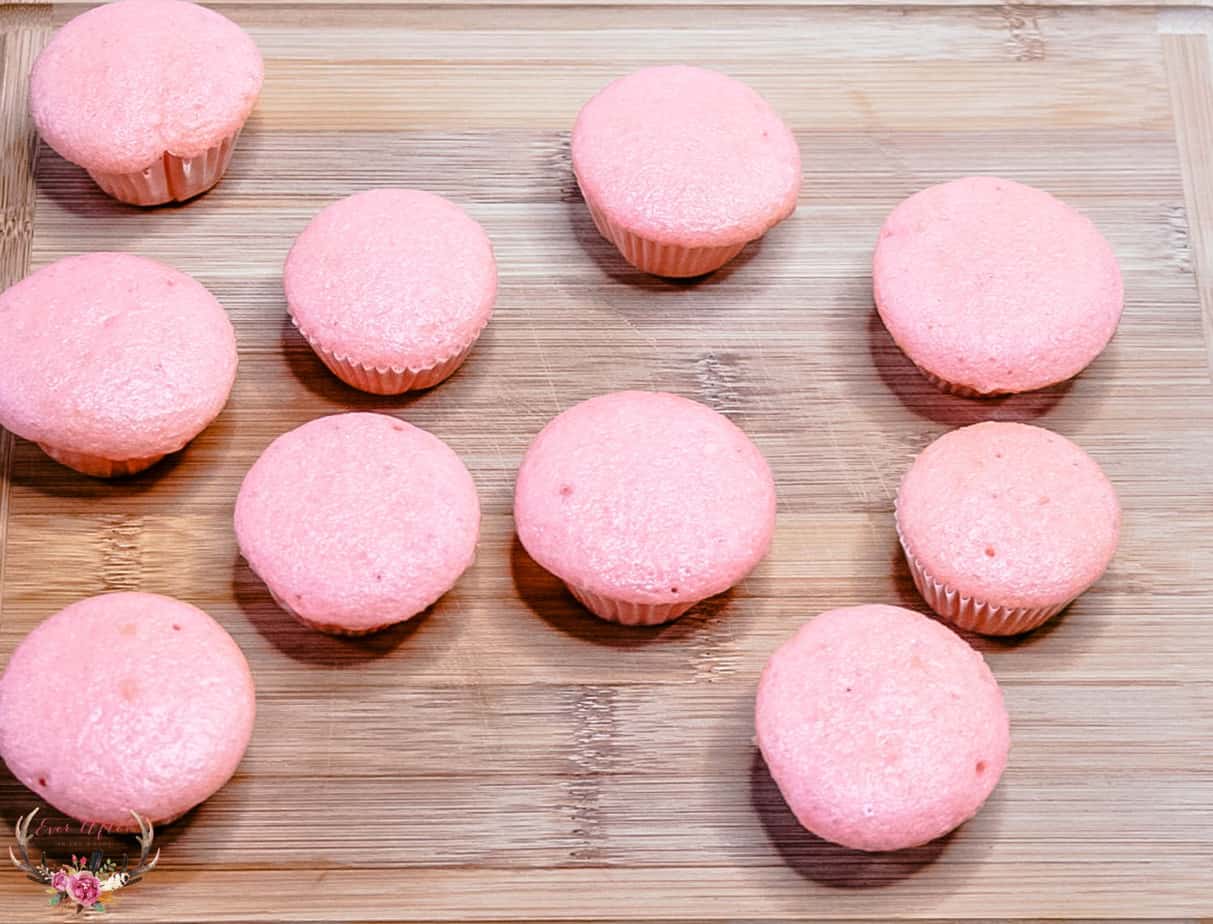 I love this recipe and baking mini cupcakes. They make the perfect bite size dessert to toast the new Oscar winner, Grammy recipient or just a good Tuesday! These cupcakes freeze well (before icing) so you can simply take out the cupcakes that you need in the morning and they will be ready to eat by the afternoon.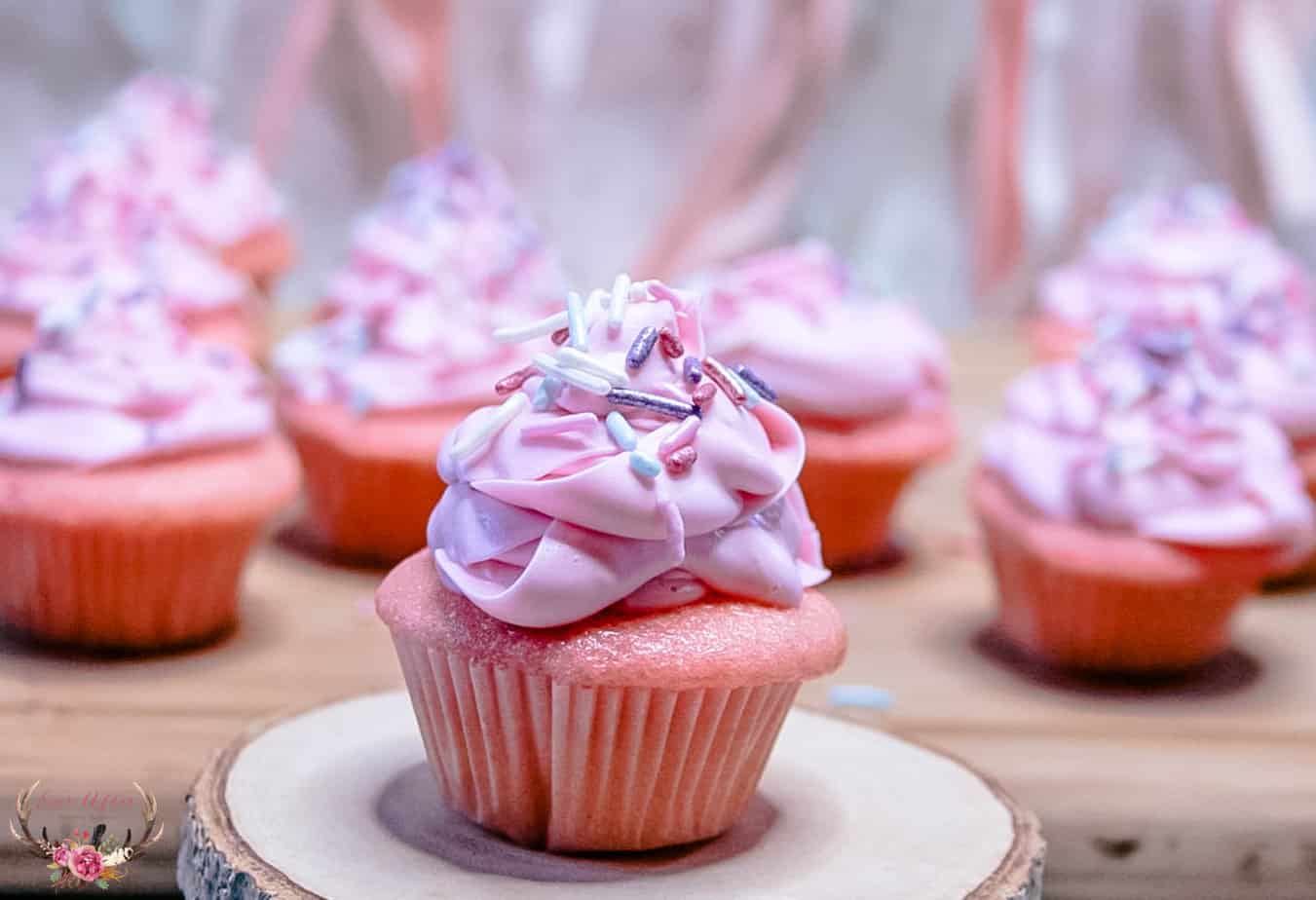 If you liked this recipe, have a look at these other recipes you might like!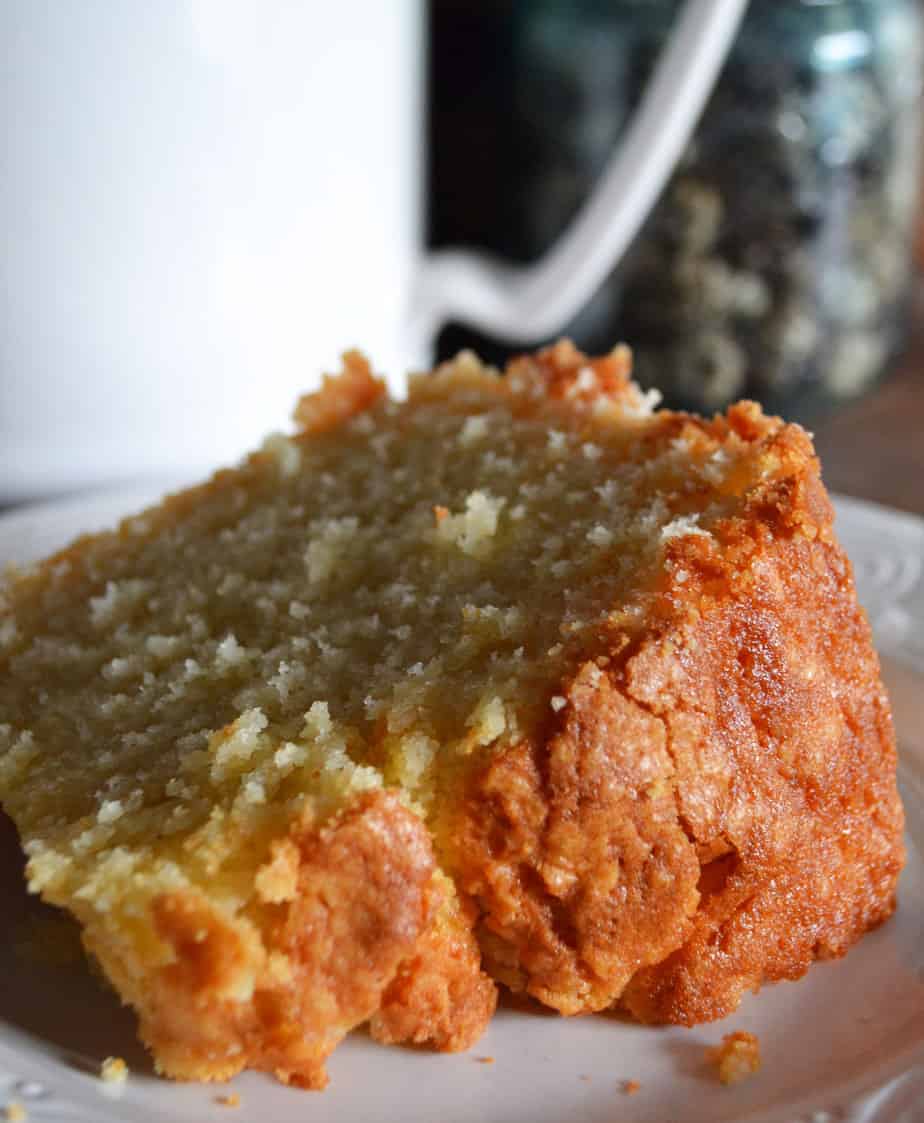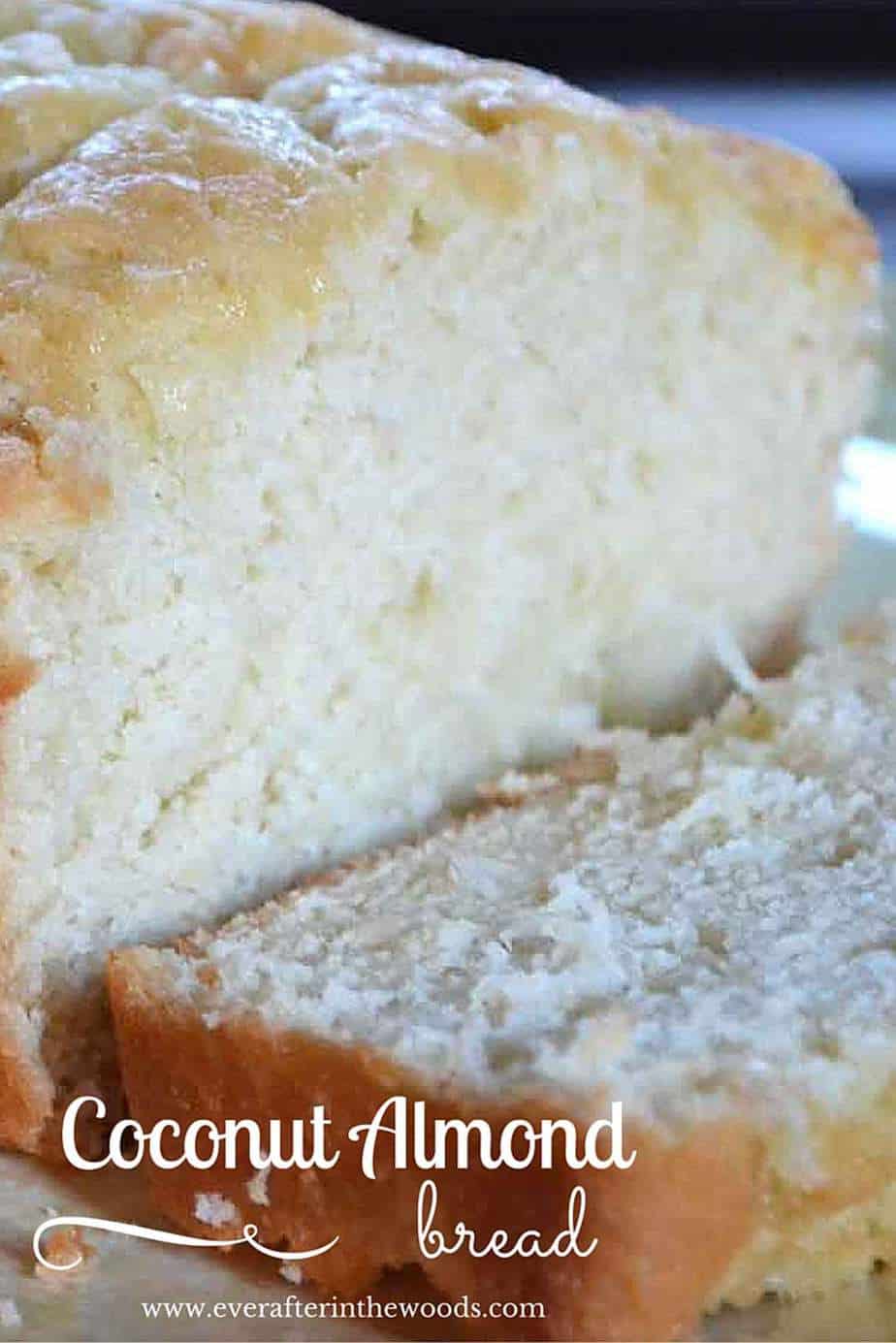 Coconut Almond Bread